If you find yourself newly engaged, congratulations are in order. Now that your wedding planning is underway, you're probably in want of a fitting door gift for your reception, among a laundry list of tasks. To save you the headache, we've sifted through the endless options on offer and put together a list of the most tasteful door gift ideas for weddings in Malaysia. And get this—they all cost less than RM5 apiece!
Note: Prices are accurate at the time of writing.
The Best

Door Gift

Ideas

For Weddings In Malaysia

Under RM5
Keep things classy with these 17 budget-friendly door gifts for weddings in Malaysia.
1. Cookies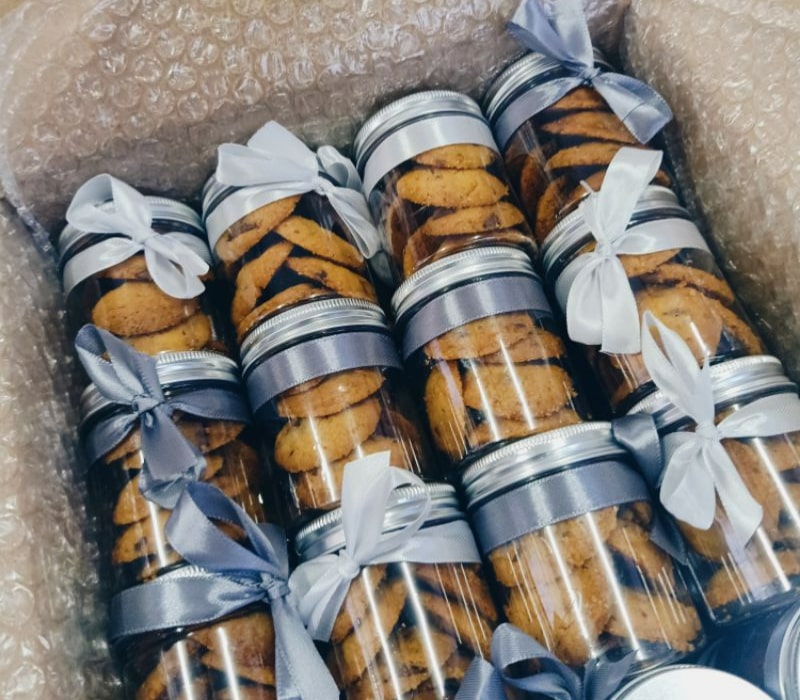 Anything that's worth munching on always makes a welcome door gift for weddings in Malaysia. These mini cookie jars are precisely that. Each contains eight crunchy, buttery, and not-overly-sweet chocolate chip cookies that will find favour with the young and old.
Price per unit: RM3.10 (below 100 packs), RM2.90 (101 to 200 packs)
2. Hand Sanitiser With Custom Card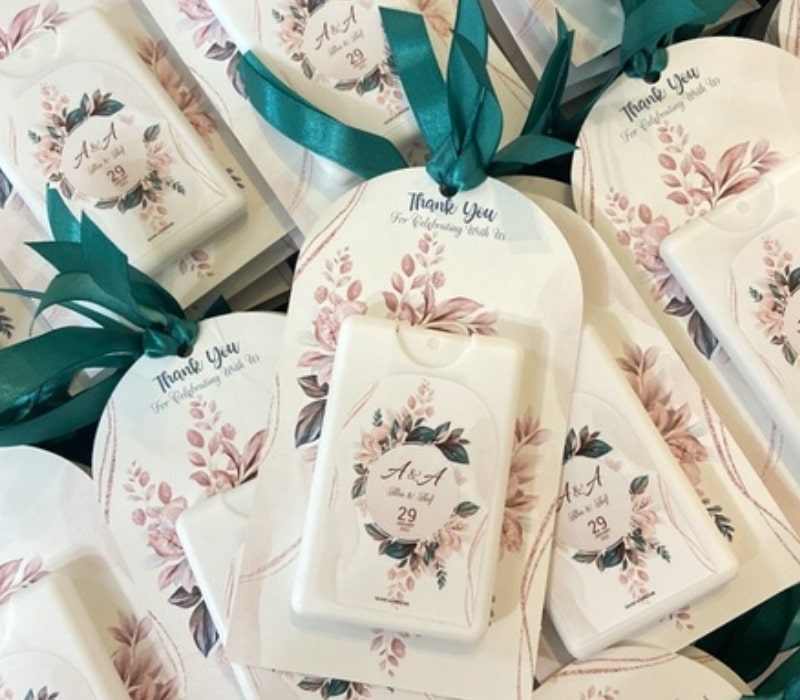 Spread love, not viruses with this SOP-appropriate wedding door gift idea. If you have a theme in mind, these hand sanitisers are made for customisation. Choose from standard design templates or request a bespoke one for your special day.
Price per unit: RM4.50
3. Mini Honey With Dipper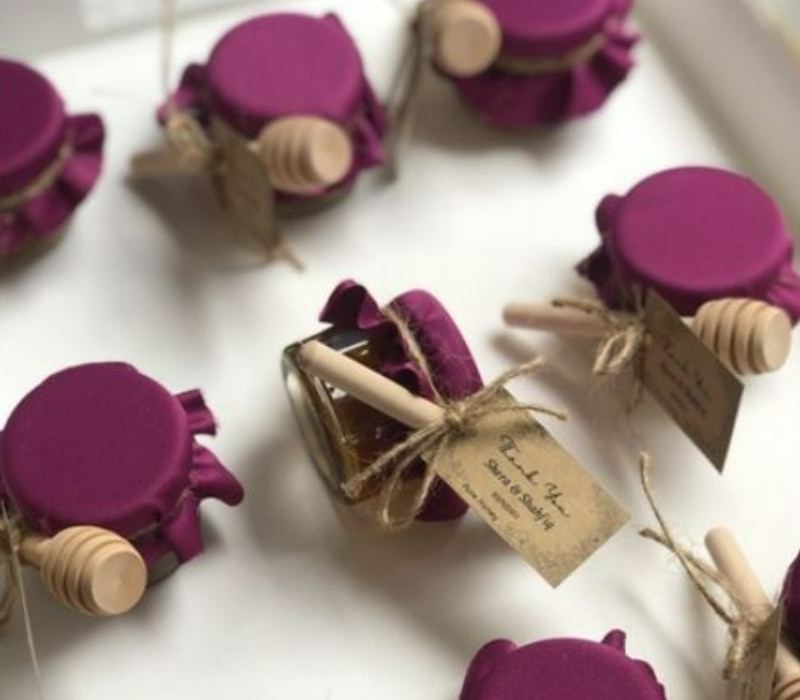 Love is sweet, like honey. But that's not the only reason why you should be getting this pint-sized door gift for your Malaysian wedding. It's also the mini honey dippers.
Price per unit: RM4.00
4. Glass Jar
The glass jar is a highly popular door gift for Malay engagement and wedding receptions in Malaysia. And fortunately, they look much more than they cost. Pop them into organza pouches and you'll up the luxe factor by, at least, 10.
Price per unit: From RM2.90
5. Handmade Soy Candle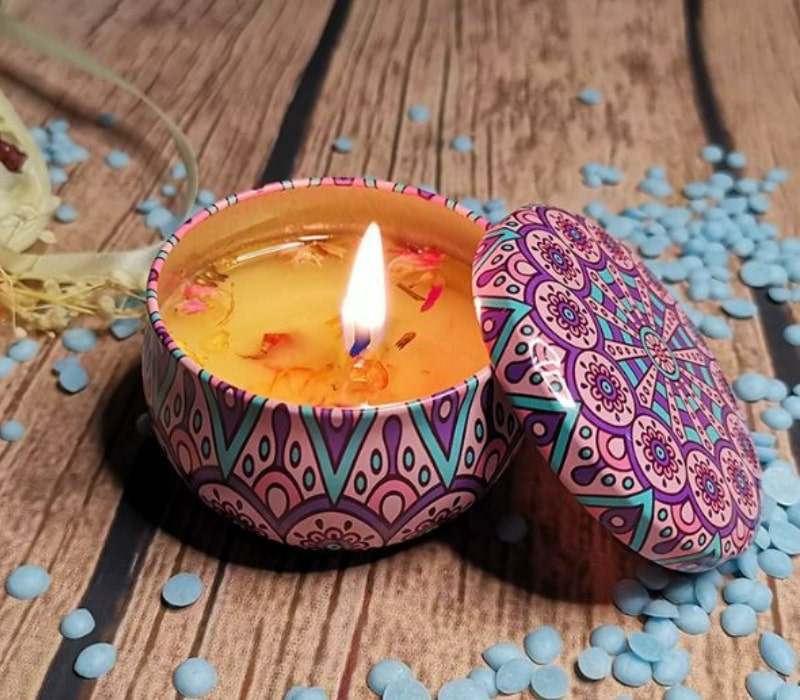 Here's a wedding door gift idea you can get in Malaysia that's anything but a slow burn. These handmade soy candles come in varying scents and travel-friendly tins, so your guests can use them at home or on vacation.
Price per unit: RM4.90
Related: 7 Scented Candles Brands In Malaysia That'll Make Everyone Go "That Smells So Good!"
6. Batik Fan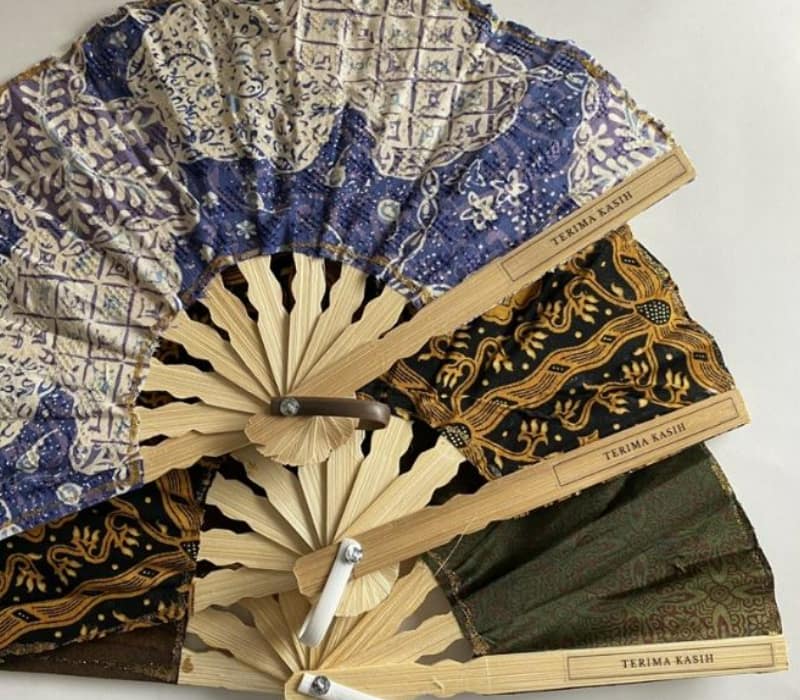 If you're planning an outdoor garden wedding, this handmade batik fan will keep your guests cool as a cucumber. Get them in a variety of prints, and you'll have some truly Malaysian wedding favours.
Price per unit: From RM3.50
7. Chocolate With Custom Card
Alternatively, say thank you to friends and family with this chocolate door gift that's ideal for personalised weddings in Malaysia. Each chocolate is sheathed in custom wrappers, then attached to cards that prominently feature your names and wedding date.
Price per unit: From RM1.90
8. Mini Jam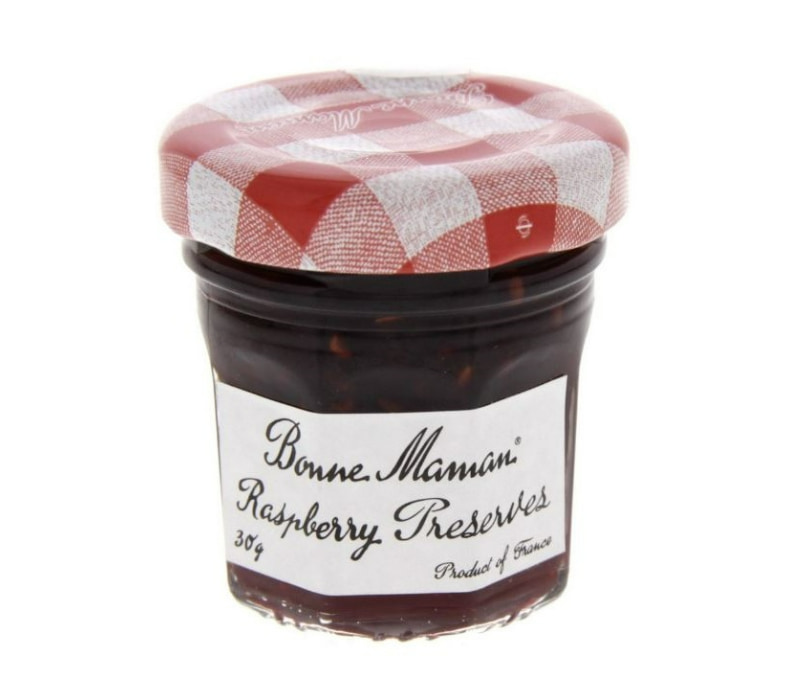 How about ending your jamboree on a sweet note with these pocket-sized wedding favours? Attach a custom tag on each jar and voilà – the cutest wedding door gift idea in Malaysia! (We'd recommend mini Nutellas too, but they're a tad overbudget.)
Price per unit: From RM2.50
9. Custom Coasters
Having a small wedding? Then consider going with this wedding door gift idea in Malaysia. Engrave each coaster with your guest's name or engrave them all with the same design to commemorate your wedding. As long as you come through with the artwork(s), Bob's your uncle!
Price per unit: RM3.90
10. Caramel Popcorn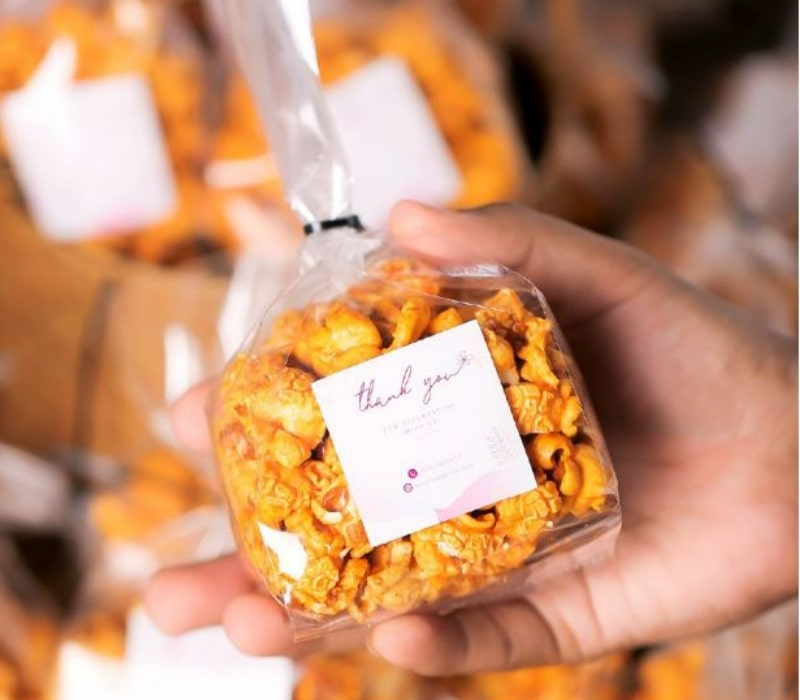 If you think life is a movie and your partner is the best part, these sweet and salty caramel popcorn will perfectly capture the metaphor. It's one of the cheapest wedding door gifts in Malaysia, and perhaps the tastiest too.
Price per unit: From RM0.98
Related: 6 Popcorn Recipes That Taste Just Like (If Not Better Than) The Ones At Cinemas
11. Tea Packets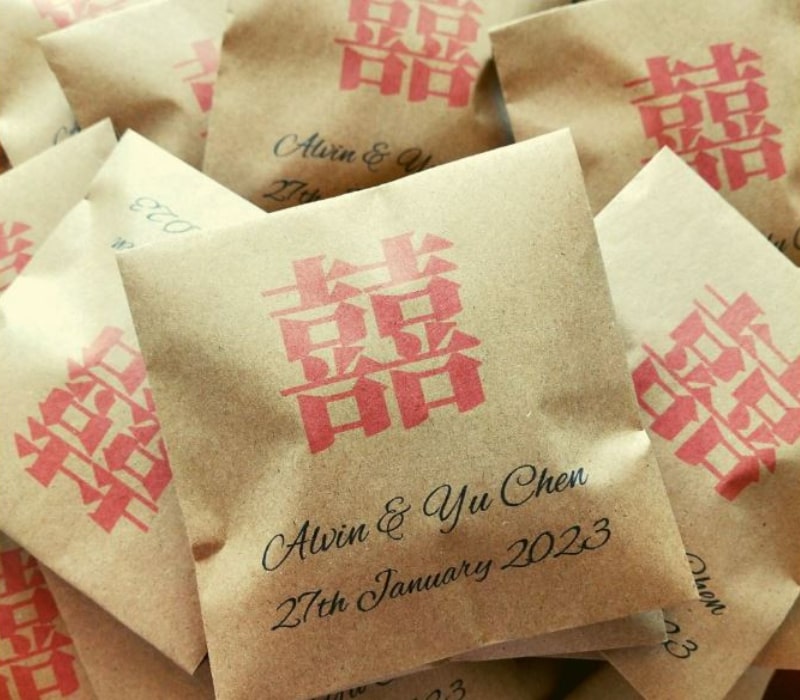 For floral-themed weddings, these kraft paper packets containing dried flowers are just what you need. They're available in rose, jasmine, lavender, chrysanthemum, and more, and can be easily brewed with hot water and a spoonful of honey or rock sugar.
Price per unit: From RM1.50
12. Handcrafted Soap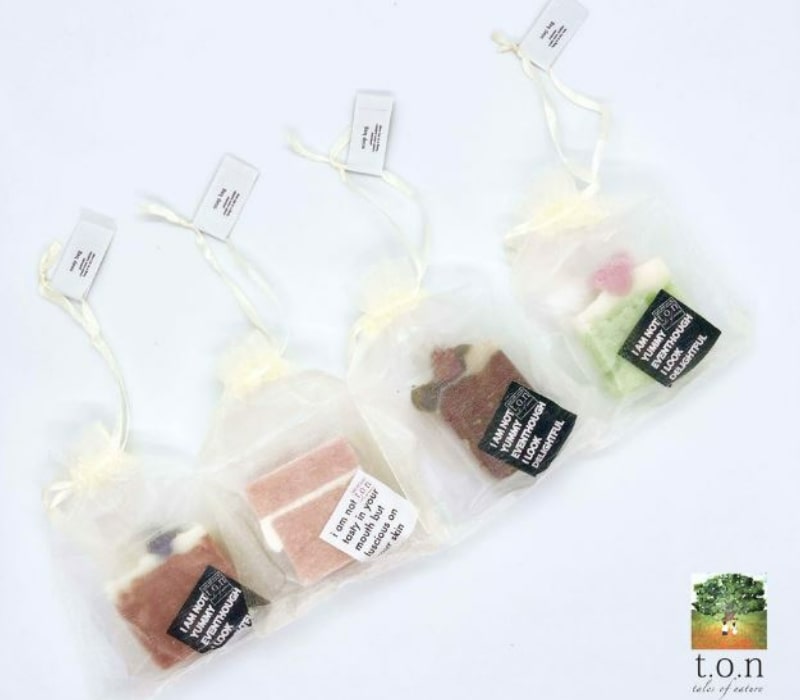 Let your guests have their cake and take it home too! These handmade 'cake' soaps are perfumed with organic essential oils and made without parabens, SLS, or preservatives, so they're refreshing and gentle on skin. But to make them truly door gift-worthy, you can bag them up in delicate organza pouches for an additional 50 sens each.
Price per unit: RM2.20
13. Towel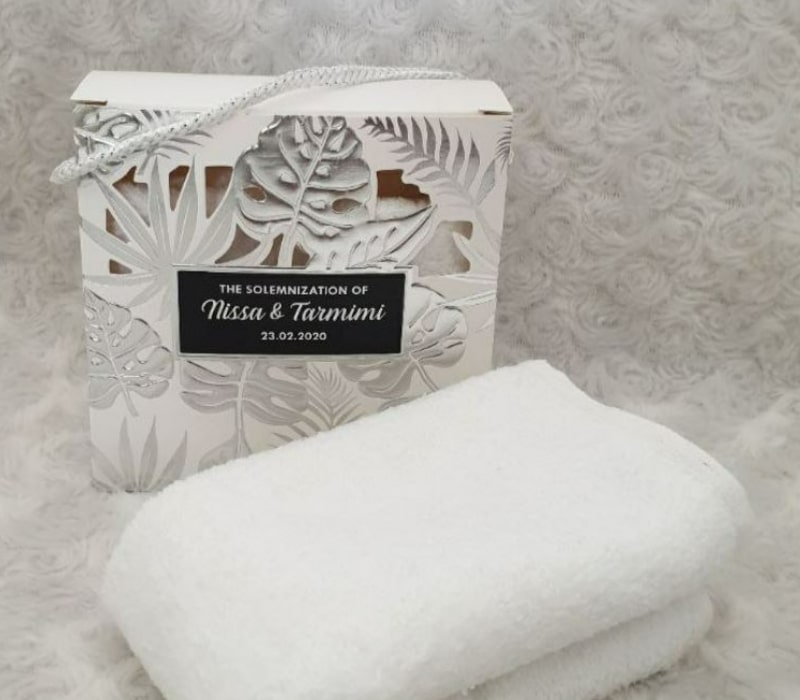 One can never have enough towels, which is why this is a great door gift for wedding guests in Malaysia. With a choice of 15 colours, you can choose the best box that matches your theme. Though it might be best to drop the seller a message if you prefer towels of a certain colour.
Price per unit: From RM4.50
14. Reed Diffuser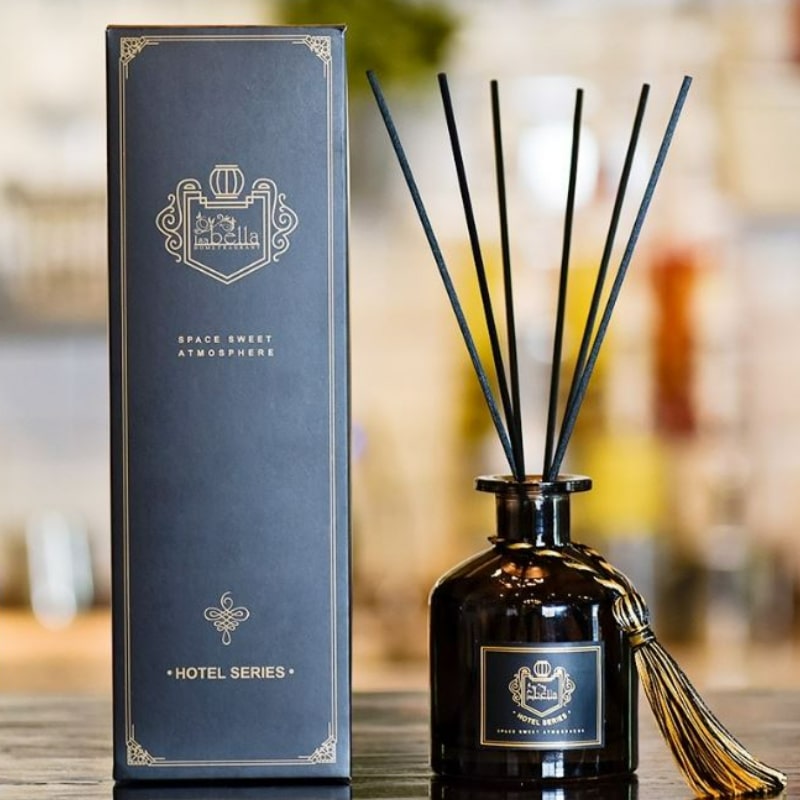 Never knew reed diffusers could be affordable? Neither did we. This cheap and cheerful set comes with a tasselled bottle, your choice of fragrance, reed sticks, and a matching box.
Price per unit: RM3.70
15. Reusable Straw Set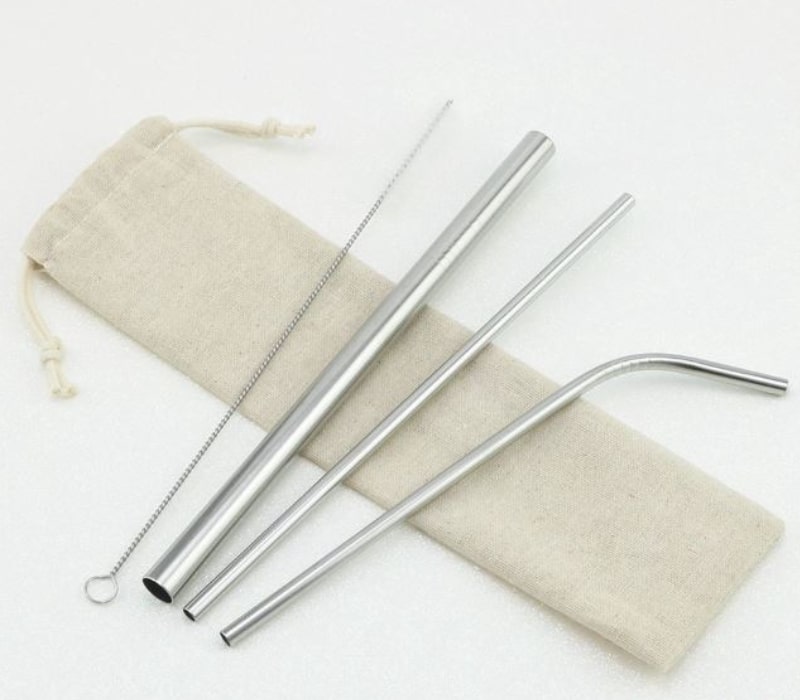 Encourage friends and family to be a little kinder to Mother Earth by gifting them this door gift at your Malaysian wedding. A set contains three types of straws, a cleaning brush, as well as a canvas pouch that you can personalise on your own with a printed belly band.
Price per unit: RM3.99
16. Mini Succulents
How about these hardy plants that will weather it all, just like your relationship? They come cheap too, though you may need to be a little more involved to pretty them up. Here's an idea: Wrap each pot with some burlap and twine, then poke a little thank you card in the soil.
Price per unit: RM2.40
Related: 9 Best Indoor Plants In Malaysia That Are Super Easy To Take Care
17. Candy Box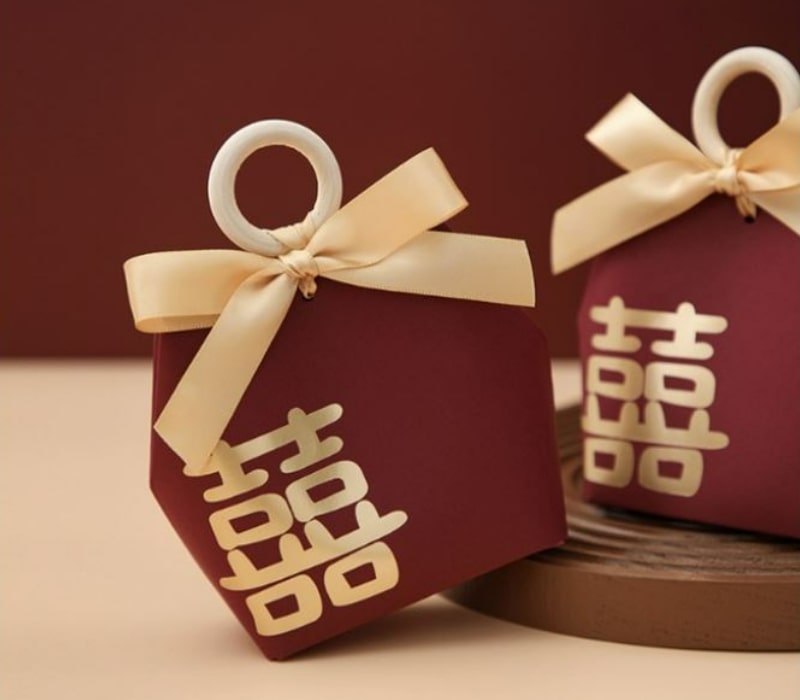 Or just go back to basics with a box filled with candies, chocolates, or old-school snacks. No one's complaining!
Price per unit: RM1.80
Thank Your Guests With These Budget-Friendly

Door Gifts For Weddings In Malaysia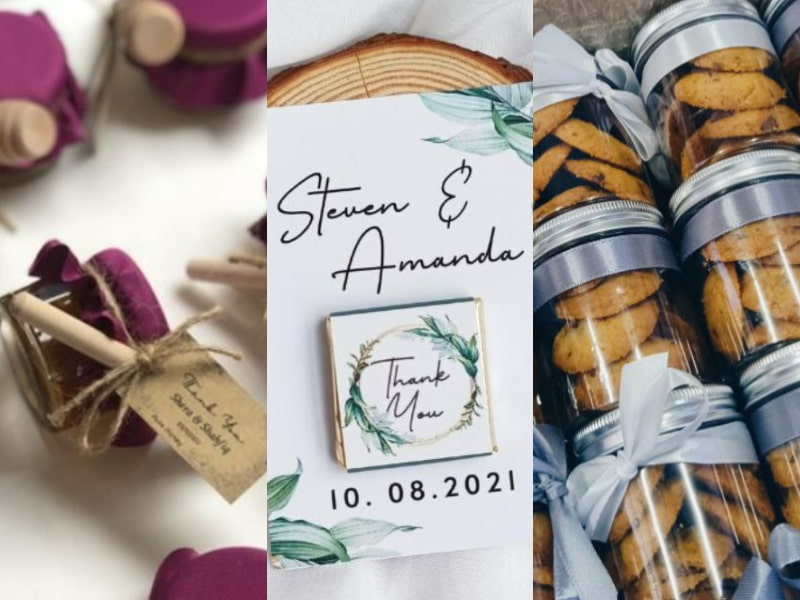 And there you have it. Seventeen of the most tasteful door gifts for weddings in Malaysia that won't burn a hole through your pocket, so you're one step closer to the wedding of your dreams! Just remember to place your orders earlier to anticipate any possible delays and double check your customised designs to make sure there aren't any typos.
Need more wedding inspo? Say no more. We've lined up a series of best-of guides for all your matrimonial needs: Muslimah wedding dresses, custom cakes, bridal make-up artists, wedding gown rental stores, small wedding venue, pre-wedding photoshoot locations.