A wedding is a very special occasion, so it's only natural that you want to walk down the aisle looking your best. Sure, your wedding dress needs to slay, but your makeup and hair play a big role in completing your matrimony look. So on a day when all eyes (and cameras) will be on you, it would be wise to allocate some of your wedding budget for a professional makeup artist in Malaysia. You'll want to look and feel your best on your big day, and these professionals know exactly what to do.
Engage These Best Wedding

Makeup Artists In Malaysia For The Dreamiest Looks
Most bridal makeup artists in Malaysia are happy to travel to your wedding location. But that is, of course, subject to their discretion and availability.
1. Noriana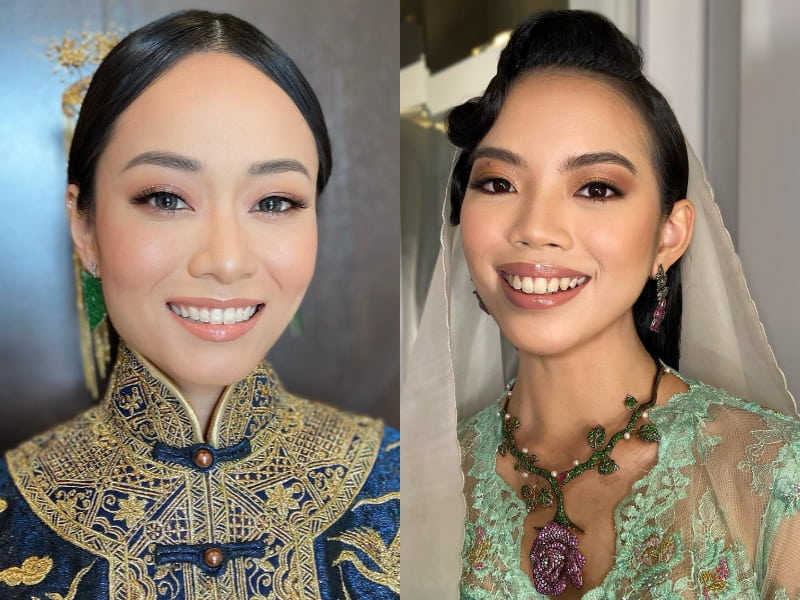 With a stellar clientele that includes Yuna, Vivy Yusof, and Ally Mukhriz, makeup artist Noriana is the one to catch if you're hosting a lavish wedding in Malaysia. While Noriana often serves fierce makeup looks on her Instagram reels, her bridal makeup looks are delicate and feminine with just the right amount of glamour.
Contact: 017-421 6385
Email: noriana.facedesigner@gmail.com
2. Ardana Haran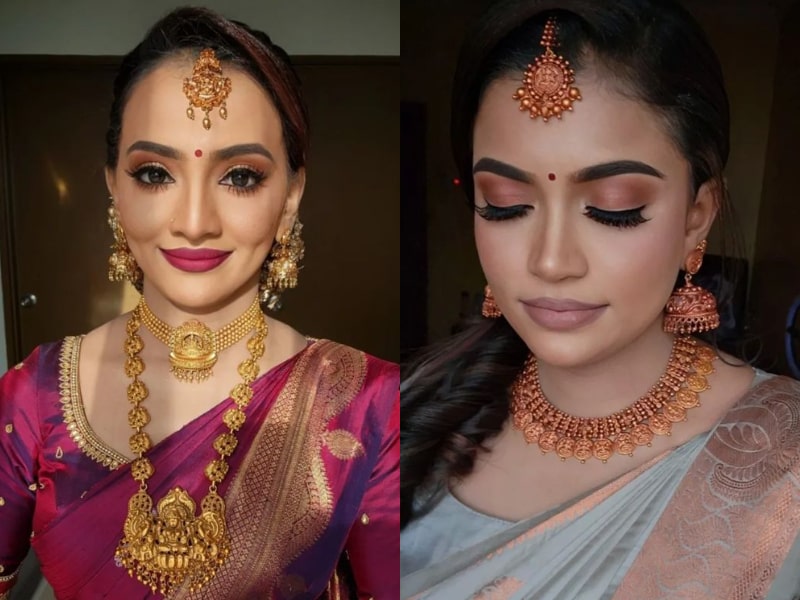 Donning an ornate silk saree on your big day? It'll go well with Ardana Haran's highly contoured, dramatic, and flawless makeup style. The 31-year-old is among the best and most sought-after Indian bridal makeup artists in Malaysia, with signature looks that include matching the lips to the saree and the eyelids to the trim of the pallu.
Contact: 017-226 4568 (WhatsApp only)
3. Caryn Lee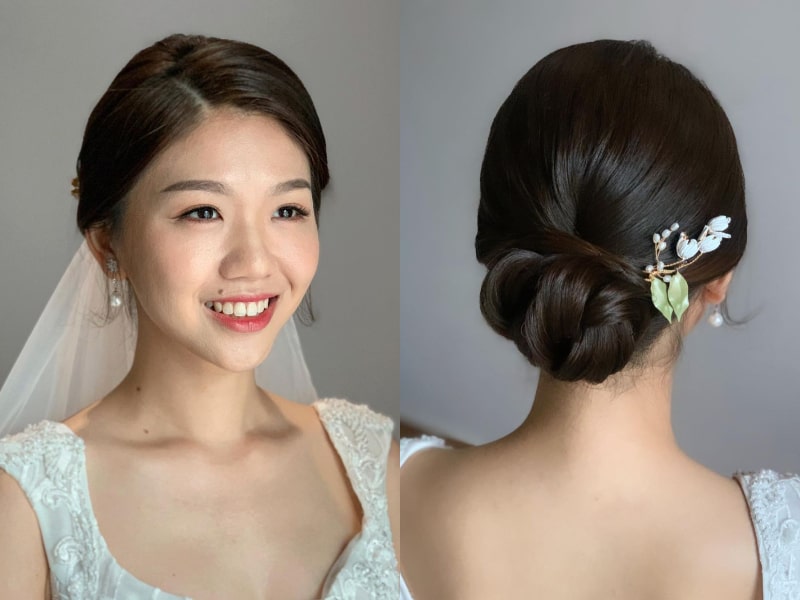 If your wedding mood board draws heavily from Korean celebrity nuptials, Caryn Lee is the perfect fit for you. The KL makeup artist is known for her natural makeup looks and low chignons—both hallmarks of the Korean bridal getup. She's also a master airbrusher, a technique that plays well both on and off camera.
Contact: 016-212 6317
Email: carynbridalmua@gmail.com
4. Natasya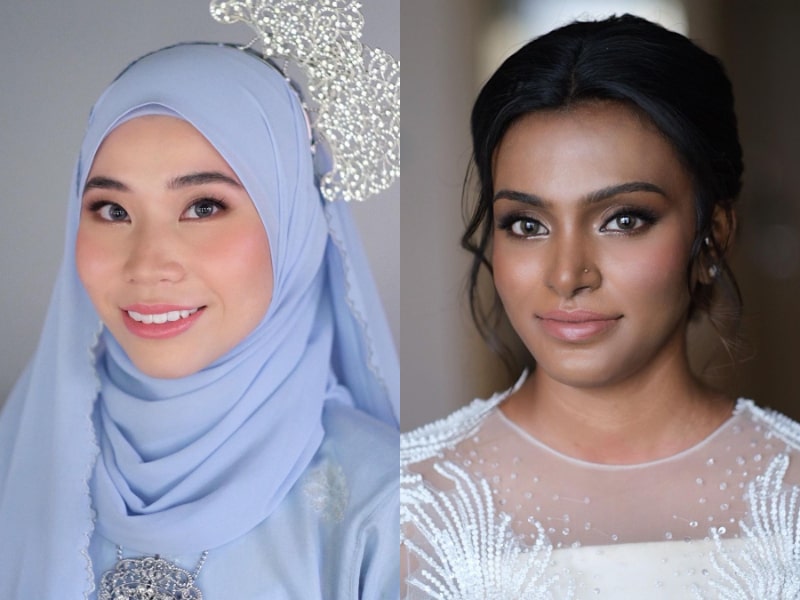 KL-based hair and makeup artist Natasya is a good match for brides who want to keep it natural, soft, and delicate on their big day. In other words, the no-makeup makeup look. She'll enhance your features just right and bring out your inner glow, so you can be a fresh-faced beauty as you walk down the aisle.
Contact: 017-380 8544 (WhatsApp only)
5. Starllient Buma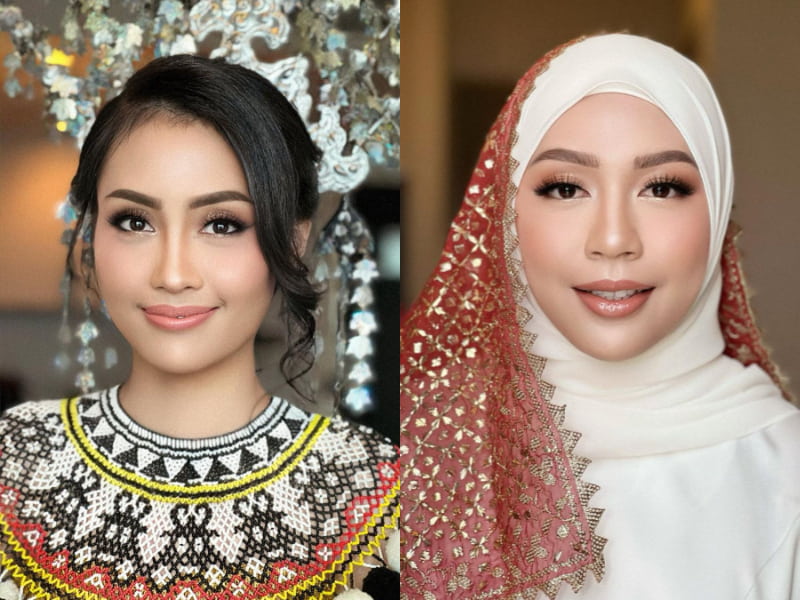 Blushing brides in Sarawak, the talented wedding makeup artist, Starllient Buma, could be the missing piece you've been looking for. His artistry lies in creating dramatic eyes and contoured noses, a classic combination that will highlight a bride's best features.
Contact: 011-3141 0930
Email: starllienbuma08@gmail.com
6. Justine Tee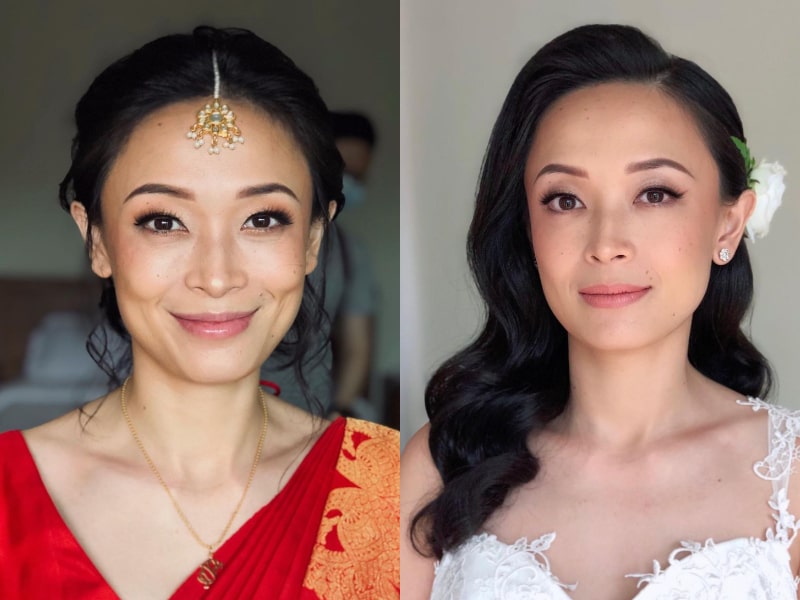 If you love a good wedding glow, KL hair and makeup artist Justine Tee will come through for you. Her bridal makeup style is simple and demure, without taking away from your natural beauty. Thinking of spoiling your bridesmaids silly? Justine also offers bridal party hair and makeup so your girl gang can glow with you.
Contact: 012-382 0270
Email: teetzuwei@gmail.com
7. Blush Beauty Beyond
With a whopping 184,000 followers on Instagram, Blush Beauty Beyond is easily one of the most popular Indian bridal makeup artists in Malaysia. The husband-and-wife team takes care of every little detail—from face-framing hairdos and glamorous makeup to saree draping and gleaming accessories. The end result? Resplendent brides who look absolutely Bollywood-worthy.
Contact: Via Facebook Messenger
Email: blush.beautybeyond@gmail.com
8. Ummi Nasir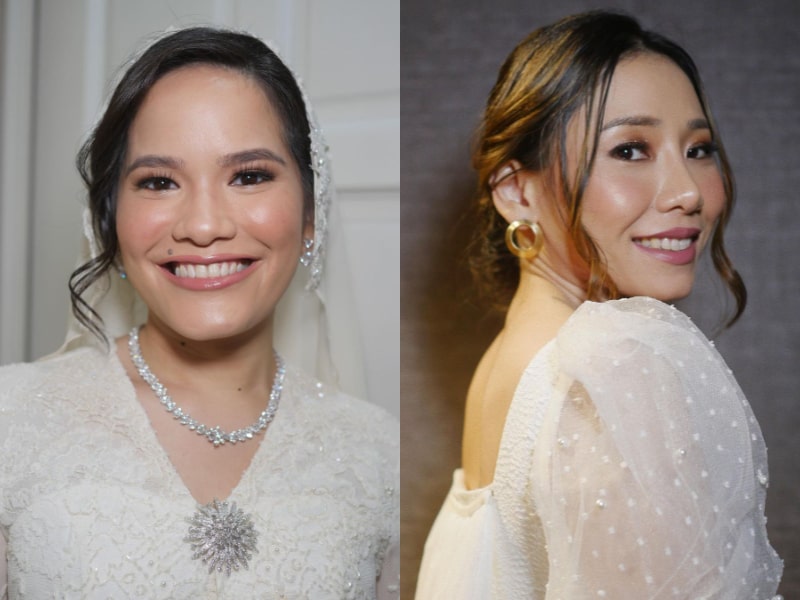 A makeup artist, instructor, and content creator based in Malaysia, Ummi Nasir is someone who does it all. In most of her bridal work, her makeup palette leans neutral but never without a sultry, shimmery eye. If you're all about that look, Ummi is your girl.
Contact: 012-658 7723
Email: ummibridalmakeup@gmail.com
9. Shallee Lee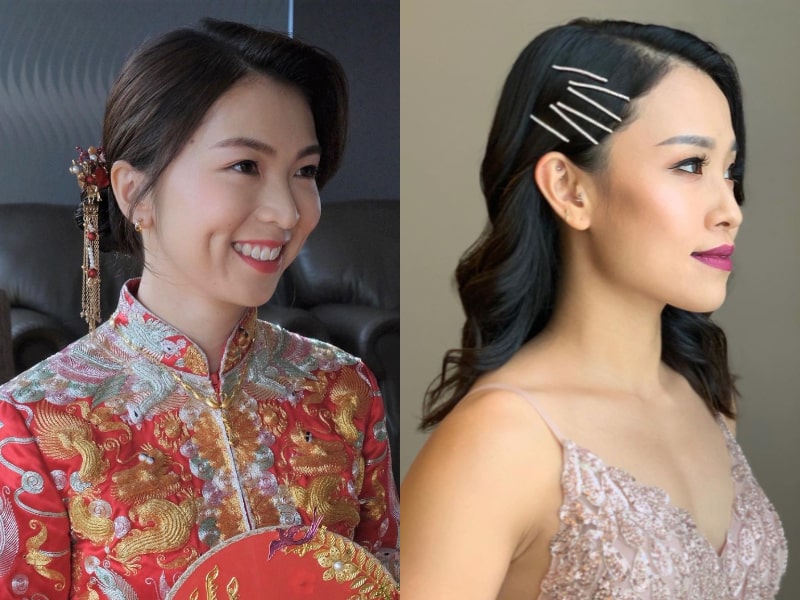 Wedding makeup artist Shallee Lee has a way with clean and minimalist looks that complement the traditional qipao or white gown. Never overdone, her makeup style focuses on enhancing your natural features, so you'll look like the best version of yourself when it comes time to say 'I do'. Sleek hairdos are also her forte, so consider Shallee a one-stop.
Contact: 017-209 7626
Email: info@tale.com.my
Website | Facebook | Instagram
Sit Back And Relax With The Best Wedding

Makeup Artist In Malaysia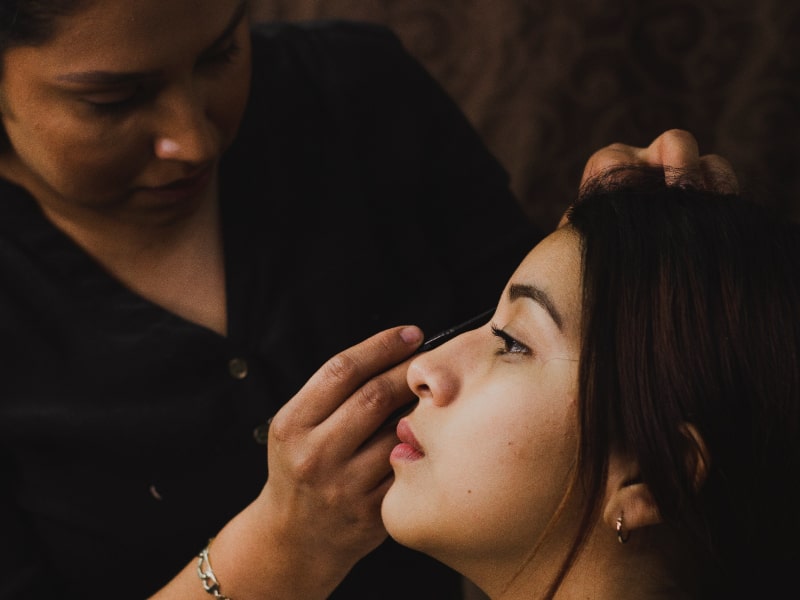 Before the excitement of your wedding descends, you deserve a moment of pampering. And that's what the best bridal makeup artists in Malaysia can do for you. They'll not only bring your dream wedding look to life, they can also be a reassuring presence and a friend in the chaos of it all. Just remember to do them a favour by prepping your skin and hair the night before for smoother makeup application and easier hair styling.
Beyond makeup artists, check out the best nail salons, Muslimah wedding dresses, photographers, and door gifts in Malaysia to round out your wedding prep.