Travelling abroad for your pre-wedding photoshoot can take up a big chunk of your budget. The alternative, of course, is to do it locally. And thankfully, there's no shortage of beautiful locations to shoot around Malaysia. Go the scenic route with the sprawling Taman Saujana Hijau in Putrajaya or the sandy dunes of Pantai Klebang in Malacca. Or else, take to the streets at heritage George Town or downtown KL. We discuss all of these pre-wedding photoshoot locations in Malaysia and more, so keep reading to get inspired.
Best

Pre-Wedding Photoshoot Locations In Malaysia
You won't find the KLCC Twin Towers in this list.
1. Taman Saujana Hijau, Putrajaya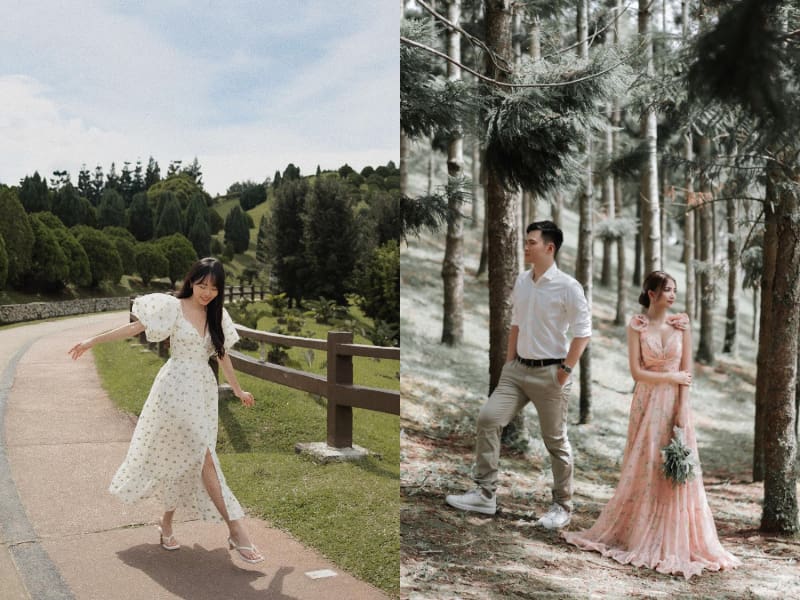 Right at the heart of Malaysia's administrative capital is the expansive green lung called Taman Saujana Hijau. You'll find beautifully manicured lawns, shrubs, and trees here. But a favourite pre-wedding photoshoot spot for couples is the grove of conifer trees along a slope—a truly unique sight in tropical Malaysia.
Address: Jalan P11, Presint 11, 62000 Putrajaya
Opening Hours: Daily: 7am – 7pm
Admission Fee: Free
Related: You Can Now Take The MRT To Putrajaya And Cyberjaya! Here's What You Can Do There
2. Pantai

Klebang Sand Dunes, Melaka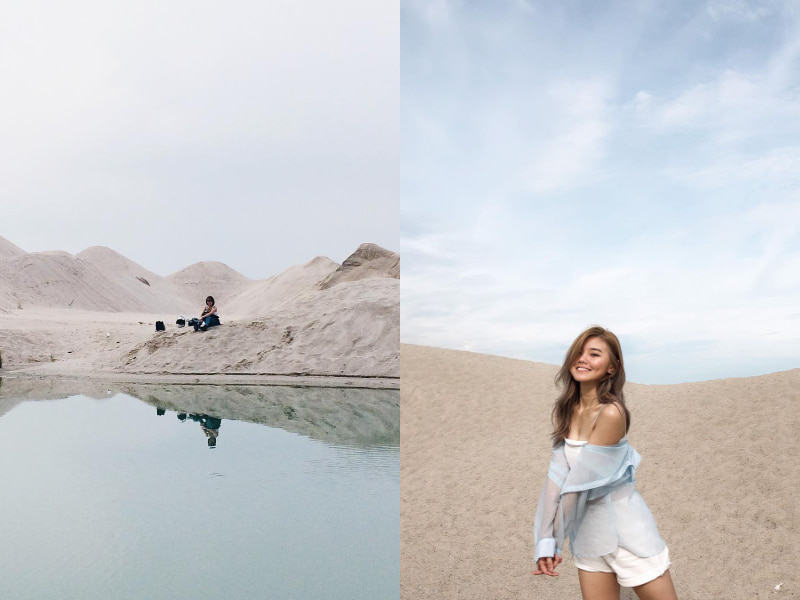 It's giving sand dunes, but really, it's a swathe of unused reclaimed land adjacent to Melaka's Klebang Beach. The undulating landscape has given rise to several algae-covered pools, and the result is an intriguing terrain not unlike the Sahara Desert. To get there, you'll need to park by the Klebang Beach and take a 20-minute walk towards the dunes. But seasoned photographers should be well aware of this location.
Address: Jalan Klebang Besar, 75200 Melaka
Related: 9 Hotels & Homestays In Melaka That Are Uniquely Different From Anything Else
3. George Town Streets, Penang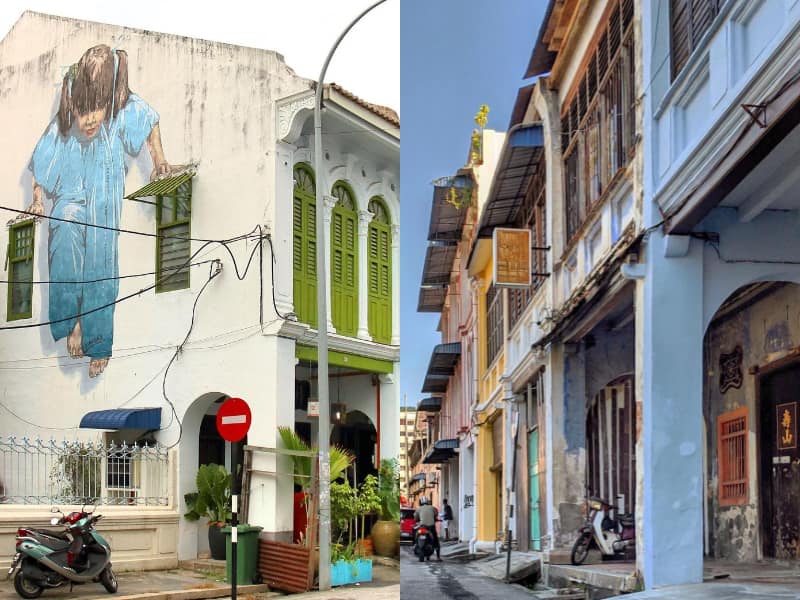 If you're a Penang native looking to hold a wedding photoshoot at your hometown, nothing is more quintessentially Penang than the quaint streets of George Town. Take a leisurely stroll along Lebuh Armenian for portraits with street murals or wander down Lebuh Muntri for candid shots amidst pastel-coloured shop fronts.
Addresses:
Lebuh Armenian, 10450 George Town, Pulau Pinang
Lebuh Muntri, 10200 George Town, Pulau Pinang
Related: 9 Best Boutique Hotels In Penang That You'll Want To Book For Your Next Stay
4.

Moroccan Pavilion, Putrajaya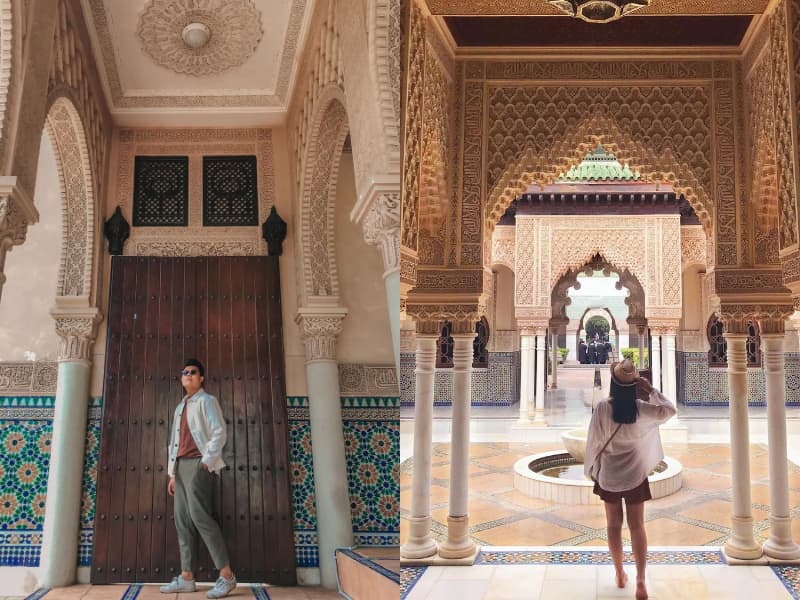 Yes, there's a little Morocco nestled in the Putrajaya Botanical Garden, and it happens to be the perfect wedding photoshoot location if you prefer something a little more exotic. The Moorish-style pavilion is adorned with ornate carvings, colourful mosaic, and lively fountains, so you and your partner will have more than enough points of interest to work with.
Address: Taman Botani Putrajaya, Lebuh Perdana Barat, Presint 1, 62000 Putrajaya
Opening Hours: Wed – Mon: 9am – 6pm
Admission Fee: Free
5.

REXKL, Kuala Lumpur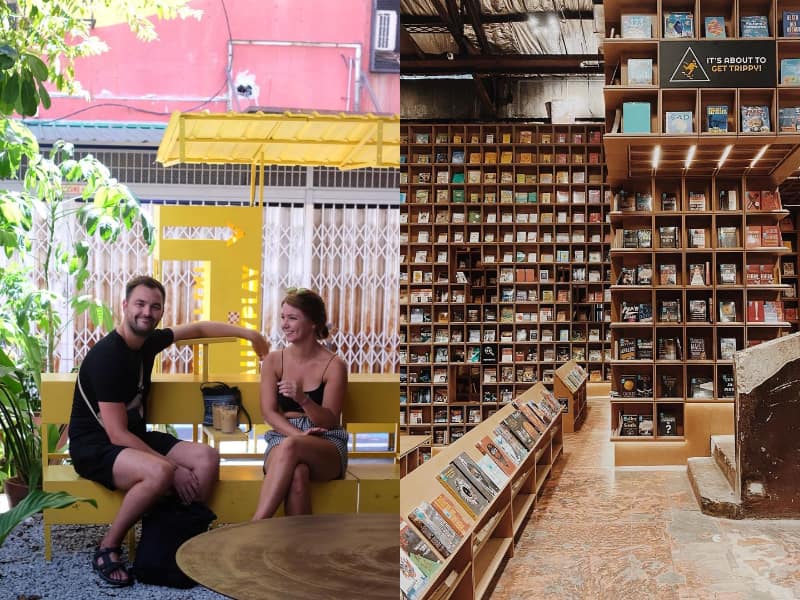 Born and bred in KL? How about this pre-wedding photoshoot spot in Malaysia? Located along Jalan Sultan, REXKL is a former cinema that houses hip F&B outlets, vintage stores, a colourful outdoor seating area, and one of the most Instagram-worthy BookXcess outlets in KL. All of these make great backdrops for a photoshoot that epitomises the spirit of jalan-jalan KL.
Address: Jalan Petaling, City Centre, 50000 Kuala Lumpur
Opening Hours:
Mon – Thu: 8.30am – 10pm
Fri – Sun: 8.30am – 12am
Admission Fee: Free
Website | Facebook | Instagram
6. Cheong Fatt Tze Mansion, Penang
Another Penang wedding photoshoot hotspot is the Cheong Fatt Tze Mansion on Leith Street. Also known as The Blue Mansion for its distinctive cerulean walls, the opulent hotel-cum-museum impressively retains much of its 19th Century fabric and structure. You'll find the iconic blue walls within, as well as double-volume courtyards, sunlit corridors, and awe-inspiring halls that hark back to the mansion's glory days.
Address: 14, Lebuh Leith, Georgetown, 10200 George Town, Penang
Opening Hours: Daily: 12.30pm – 3pm, 6pm – 10pm
Website | Facebook | Instagram
7. Thean Hou Temple, Kuala Lumpur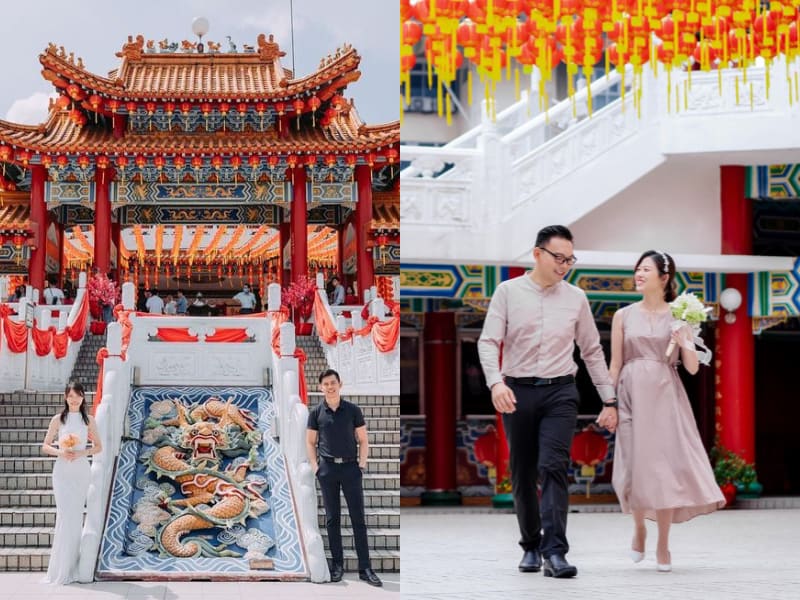 If you'd like to combine your 'pre-wedding' photoshoot with your Registration of Marriage, then arrange to get the latter done at Thean Hou Temple. The six-tiered Buddhist temple is located atop Robson Heights, so you'll get a glimpse of the city in the background if you're shooting on the upper floors. You'll also get to capture the spectacular roofs and intricate carvings that lend the temple its oriental charm.
Address: 65, Persiaran Endah, Taman Persiaran Desa, 50460 Kuala Lumpur
Opening Hours: Daily: 8am – 10pm
Admission Fee: Free
8.

Kanching Waterfall, Selangor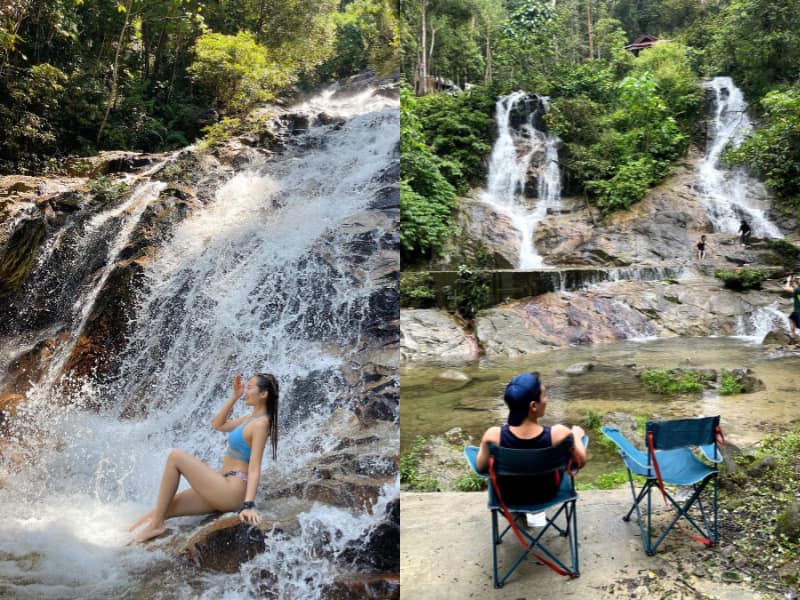 For couples who share a love for exploring the great outdoors, consider having your Malaysia pre-wedding photoshoot right in the heart of nature. At the foot of the multi-tiered Kanching Waterfall is a shallow pond, where you'll be able to capture a few intimate moments—and maybe even exchange vows—with the majestic waterfall cascading behind. Then, trudge over to the forest reserve trail for some mystical shots in the forest.
Address: Taman Eko Rimba Kanching, Kilometer 17, off Jalan Rawang, 48000 Rawang, Selangor
Opening Hours: Daily: 8am – 5pm
Admission Fee: RM1,000 for photoshoots
Related: All The Best Hiking Trails In Klang Valley Ranked By Difficulty
9. Tamarind Square, Cyberjaya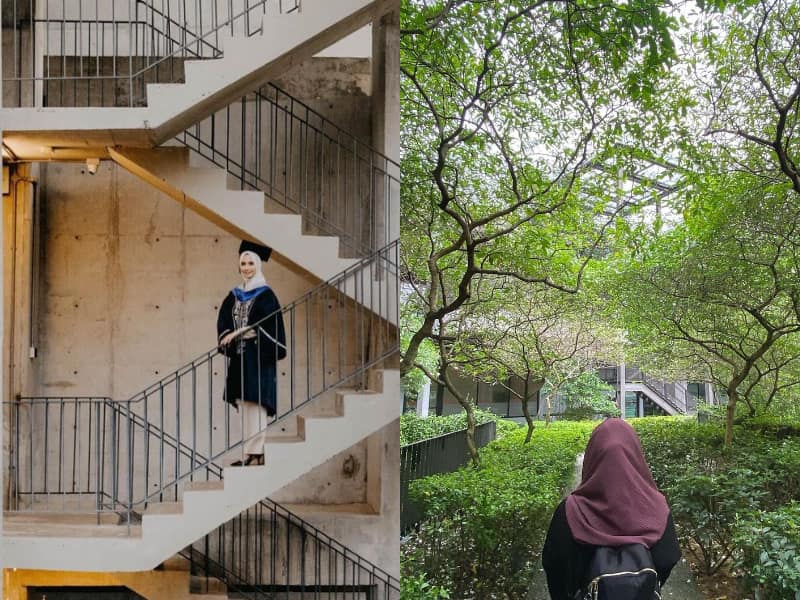 Tamarind Square's brutalist architecture is well-documented, but did you know that the industrial-looking complex is also highly landscaped? This interesting juxtaposition has helped Tamarind Square gain favour as a pre-wedding photoshoot location among couples in Malaysia. Popular spots include the staggered concrete frames, zigzag staircase, and lush gardens dotted throughout the compound.
Address: Tamarind Square, Persiaran Multimedia, Cyber 10, 63000 Cyberjaya, Selangor
Opening Hours:
Weekday: 10am – 10pm
Weekend: Open 24 hours 
Admission Fee: Free
Website | Facebook | Instagram
10. Putrajaya Bridge, Putrajaya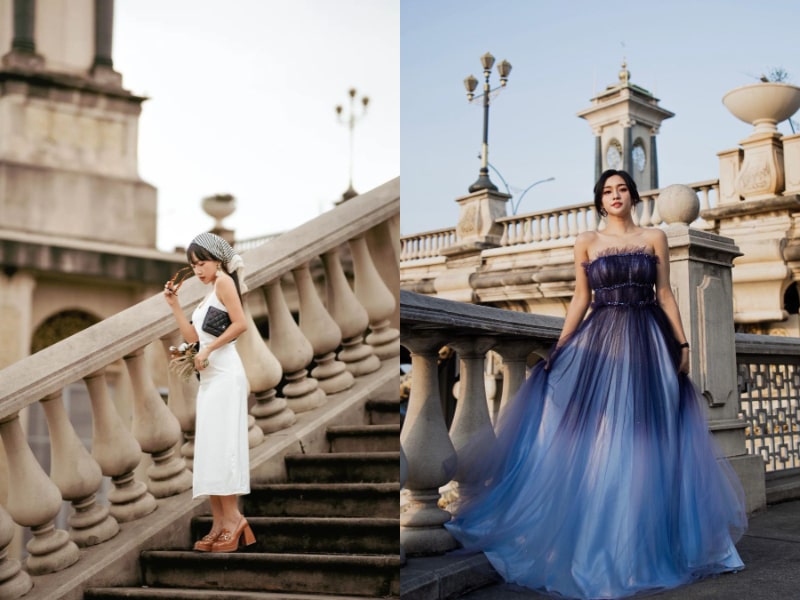 Putrajaya is known for its iconic bridges, which inadvertently makes it a wedding photoshoot haven for those who fancy an outdoor photography session. Some standout locations are the Seri Gemilang Bridge, Seri Perdana Bridge, and the Seri Wawasan Bridge, which offer scenic but romantic backdrops for your pre-wedding snaps. The Seri Gemilang Bridge, in particular, is said to vaguely resemble the London Bridge.
Addresses:
Seri Gemilang Bridge: Persiaran Perdana, Presint 4, 62100 Putrajaya
Seri Perdana Bridge: Lebuh Perdana Barat, Presint 1, 62000 Putrajaya
Seri Wawasan Bridge: Lebuh Wawasan, Presint 2, 62100 Putrajaya
11. Sekinchan Paddy Farm, Kuala Selangor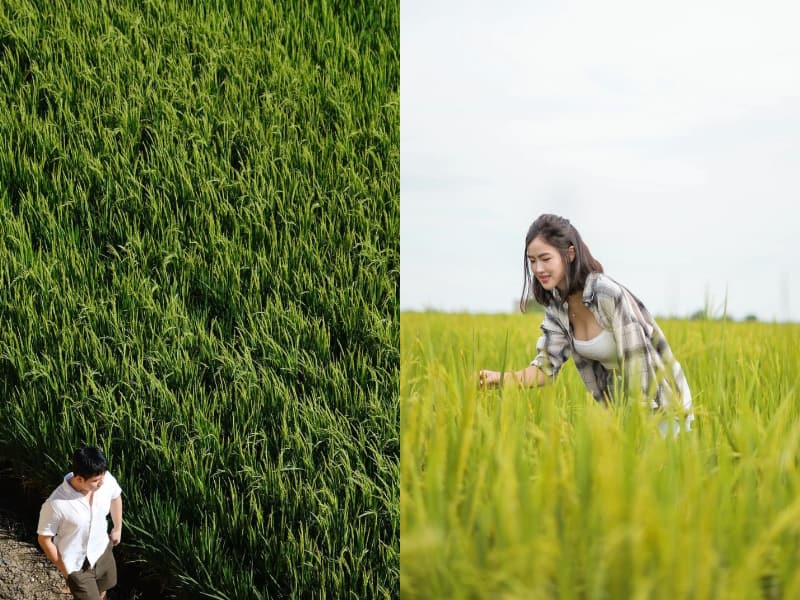 If you'd like your photos to feature a stretch of green, Sekinchan's paddy field sounds like a fitting pre-wedding photoshoot location in Malaysia for you. You'll want to schedule your shoot in the months of March, April, September, or October, right before harvest season when the crops are abundant and the skies are clear.
Address: Pekan Sekinchan, 45400 Sekinchan, Selangor
Capture Your Love At These Glorious

Pre-Wedding Photoshoot

Locations In

Malaysia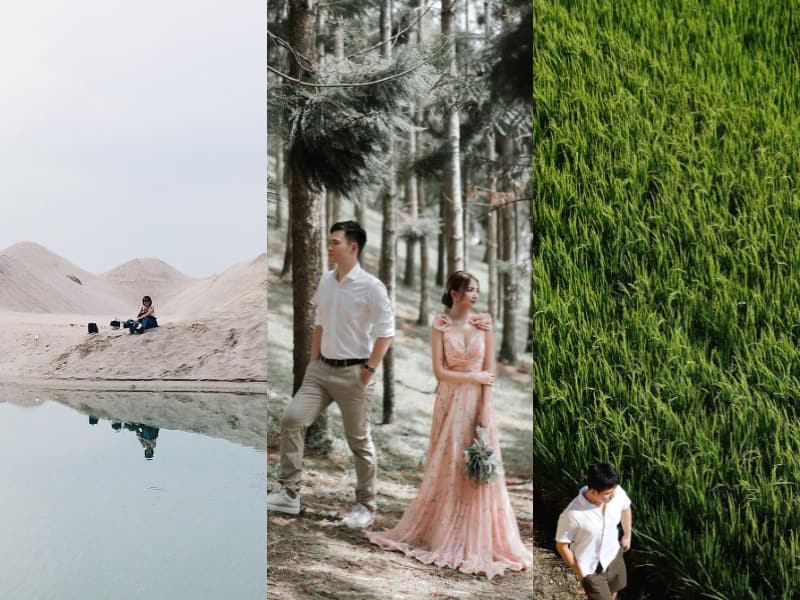 From Putrajaya to Penang, these are some of the most scenic places to get your pre-wedding photoshoot done in Malaysia. Once you've narrowed down the location, try checking out the geolocation on Instagram. Then comb through the posts to see if there are any pre-wedding photos taken by professional photographers. Who knows? You might just find your ideal photographer, who will be able to capture not just the beauty of the venue, but also your personalities and affection for each other.
Make-up and wedding gowns go hand in hand with pre-wedding photoshoots, so make sure to check out the best Malaysian bridal make-up artists and wedding gown rental stores in the Klang Valley to complete your research!
Cover photo courtesy of @wentieboii, @asdmichelle, and @weihoe1001 on Instagram.