Previously Rex, now REXKL. The history of this trademark Petaling Street building is steeped in misfortune. Two fires have broken out; one in the 1970s and the other in 2007 when it was a backpackers' hotel. Rex then fell into disrepair and was left abandoned for years before it took a new leash on life under the moniker REXKL in 2019. Today, it's a hybrid community base for cultivating the arts and KL's most vibrant gastronomy hub where culinary modernity meets unmistakable Malaysian heritage. If you're planning a visit, here are the F&B outlets currently dominating the REXKL food scene. 
What's There To Eat At The

REXKL Food

Hub
Also called The Back Ground, the space showcases KL's emerging F&B entrepreneurs under one roof. 
1. Stellar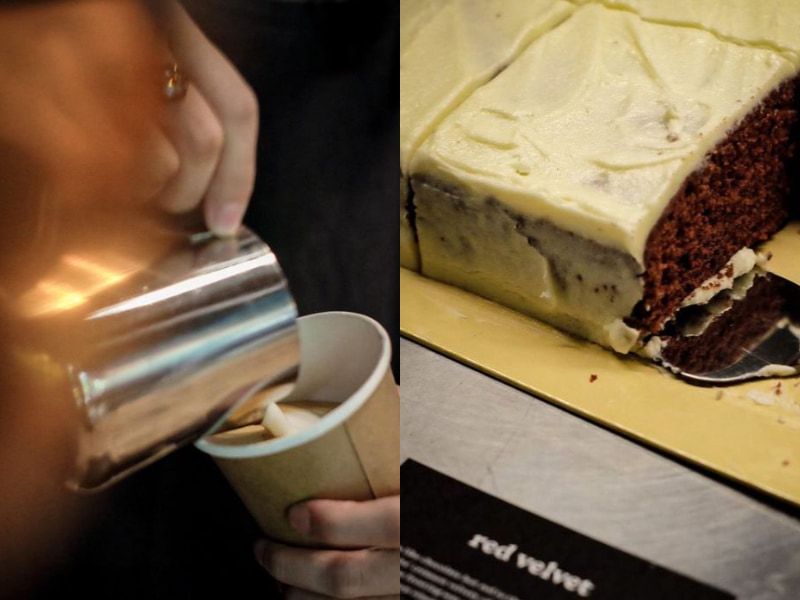 One of REXKL's longest tenants, Stellar has rich lattes, delicious cakes, and homebrew kombuchas. The space is simple with bar stools at the counter and scattered outdoor seating if you don't mind some sun with your coffee. The cafe recently embarked on a baking venture, creating baked goods like the luscious Red Velvet and tarty Lemon Meringue.
Opening Hours: Daily, 8.30am – 10pm
Contact: DM on social media
2. Hijau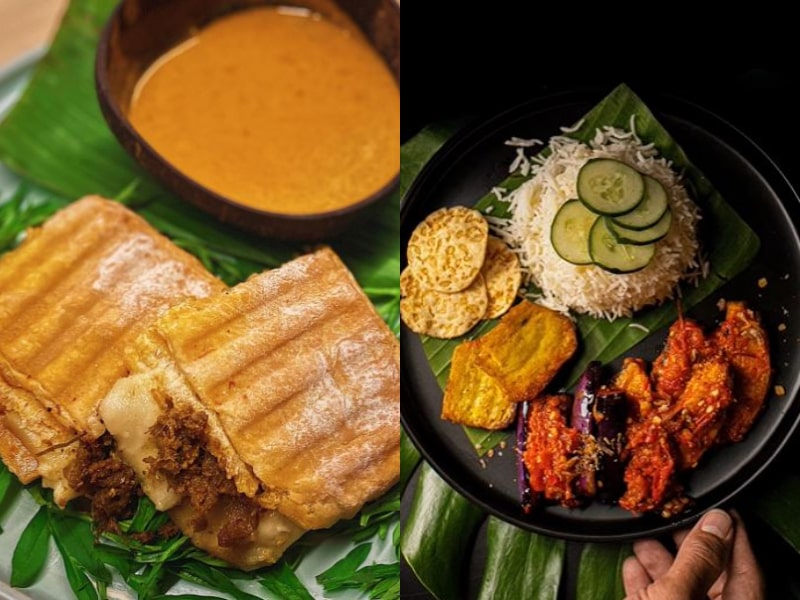 Vegan food gets a bad rep for being unimaginative and bland, but not at Hijau. The eatery specialises in vegan food at REXKL by putting its spin on local staples like nasi lemak and nasi padang. Hijau's creativity continues to shine in the Grilled Cheese Rendang; a sandwich stacked with three slices of vegan cheese and mushroom rendang with curry dipping sauce on the side. 
Opening Hours:
Mon – Thurs: 9am – 10pm
Fri – Sat: 9am – 11pm
Sun: 9am – 8pm
Contact: 011-3750 7708
3. Ticklish Ribs & 'Wiches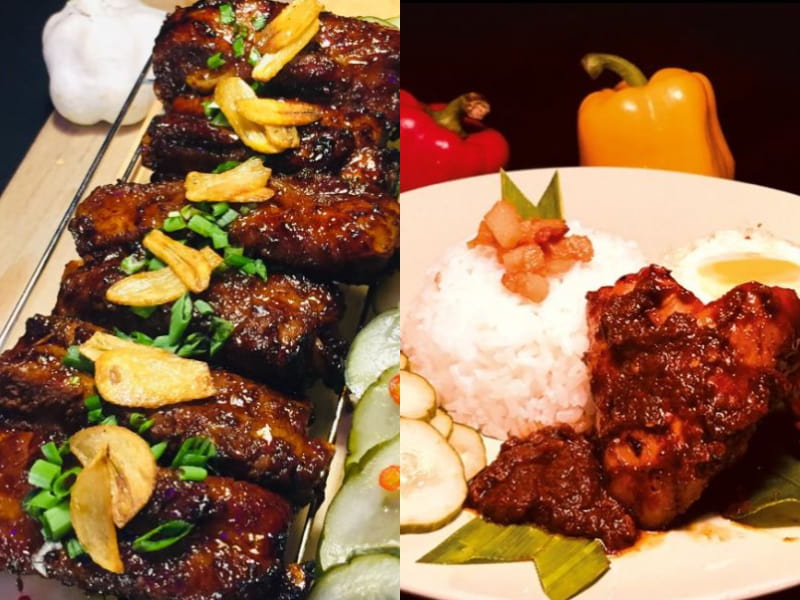 Pig out at Ticklish Ribs & 'Wiches where succulent pork ribs and racks dominate the menu. Try the signature BBQ rub for a sweet and smoky flavour or the Korean-inspired Gochujang Gangsta. There are sharing platters for groups, but solo diners can also join in the party with pasta and rice dishes. Check out the Hamsup Katsu Fried Rice, which is a mixture of pork lard bites, fried rice, and salted egg fried pork slices. 
Opening Hours:
Tues – Sun: 12pm – 10pm
Contact: 016-336 6144
Website | Facebook | Instagram
4. Phil's Pizza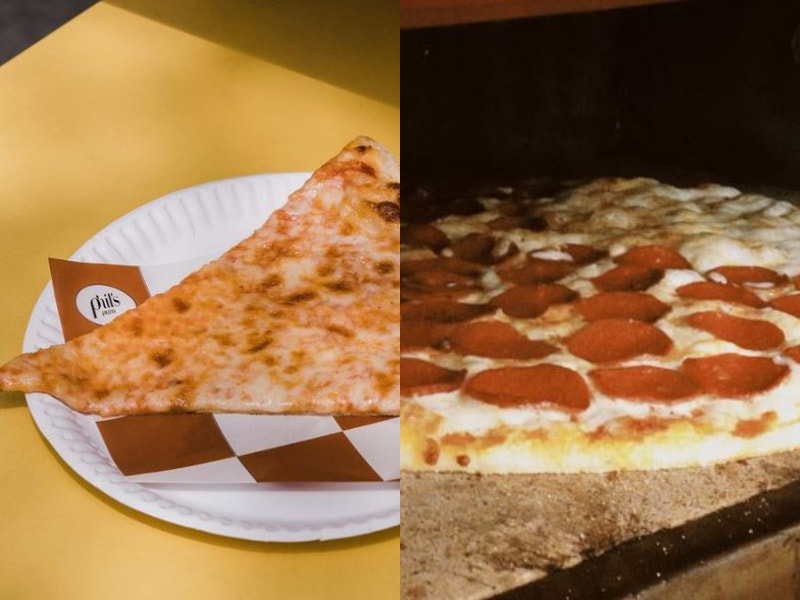 Bangsar-famous Phil's Pizza joined REXKL's food hub late last year, and its 18-inch New York slices have been flying off the shelves since. Topping choices include Margherita and Beef Pepperoni as well as more adventurous flavours like Pineapple Sugus (smoked duck and pineapples) and Hot Wings (hot sauce and chicken chunks). Get a bottle of homemade soda to go with your slice.
Opening Hours:
Tues – Sat: 11am – 8pm
Contact: 017-949 1505
5. Alta Burgers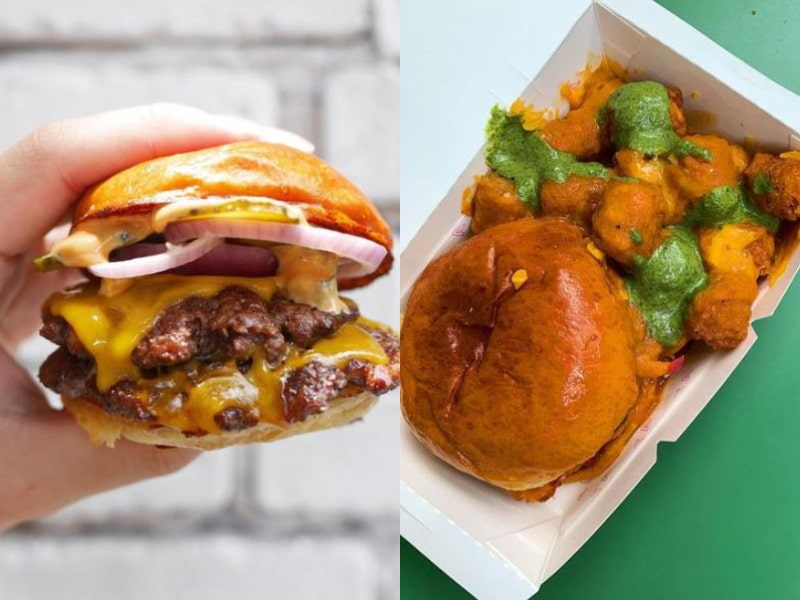 Ask anyone who has sunk their teeth into an Alta Burger, and you'll likely never hear the end of it. The burger isn't overly complicated. It's in fact "basic" compared to other gourmet burgers in the city. You'll get Angus beef patties, cheddar cheese, onions, and special sauce between two fluffy potato buns. But the outburst of flavours in your mouth will be hard to forget. 
Opening Hours:
Thurs – Sun: 12pm – 8.30pm
Contact: DM on social media 
Related: Here's Where You Can Find The Juiciest And Most Filling Burgers In KL
6. Chu by Fifty Tales
What constitutes comfort food at REXKL? The springy handmade noodles at Chu by Fifty Tales come pretty close. Each bowl is customisable; from the garnish to the base (dry or soup). Alternatively, you can go with any of the three presets, like The AP (sliced beef, beer-braised pork, meatballs, and noodles). 
Opening Hours:
Tues – Sun: 12pm – 10pm
Contact: 012-399 2697
7. Pasta Lahh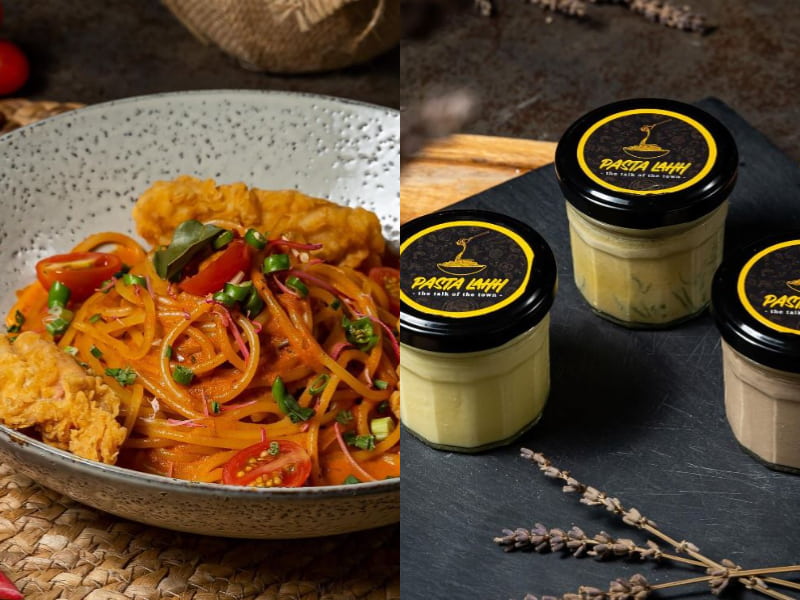 East meets West at Pasta Lahh where hearty rice and pasta dishes ensure no one leaves hungry. The integration between Asian ingredients and pasta is obvious in Spice Me Up Bro. It's pomodoro with kaffir lime leaves, lemongrass fried chicken, and bird's eye chillis instead of the usual basil and tomatoes. Craving for something sweet? The cendol crème brûlée hits the spot without overpowering sweetness. 
Opening Hours:
Tues – Sun: 12pm – 8pm
Contact: 011-1680 8042
8. The Bao Guys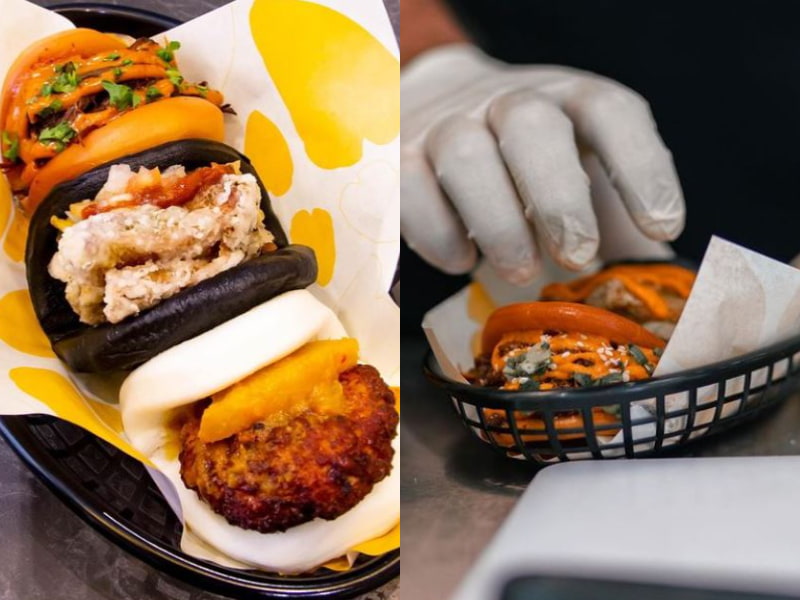 Serving out of a stationary Airstream (a strikingly shiny round caravan) at the entrance, The Bao Guys is famous for its inventive bao interpretations. There's the Little Nyonya, a creation of chicken prawn patty, pineapples, and Nyonya sauce. The Sawadee Cluck brings Thai inspiration to the table with coriander-marinated fried chicken slathered in onion slaw and sambal mayo. How does a trio of ice cream-filled deep-fried baos sound for dessert?
Opening Hours: 
Tues – Fri: 12pm – 8pm
Sat – Sun: 11am – 10pm
Contact: 012-707 5731
9. Cheong Somm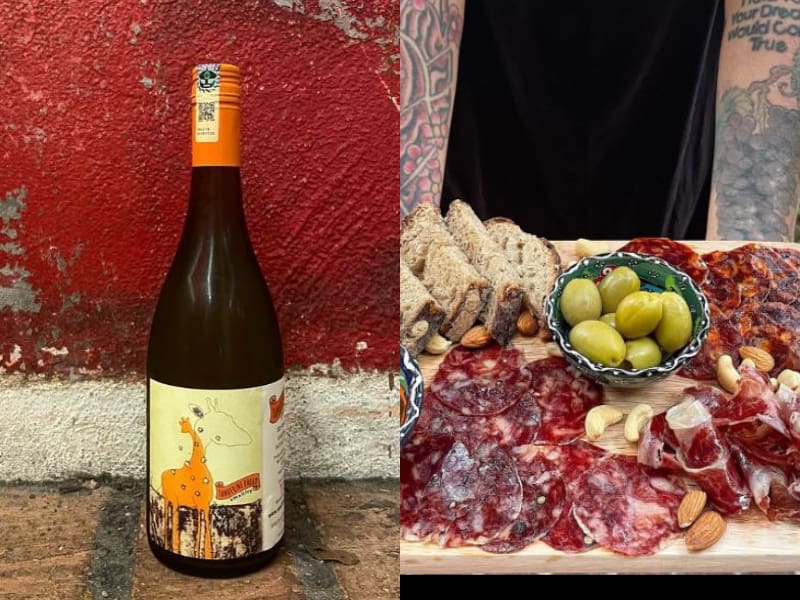 An up-and-coming natural wine bar that's soon to be KL's hottest sipping spot, Cheong Somm—like the traditional Chinese dress, but the "Somm" serves as a double entendre for a sommelier—is helmed by certified sommelier Alison Christ. This is the perfect place to be if you're clueless about natural wines. Pair your glass with a selection of in-house platters including the Hot Spinach & Artichoke Dip and Duck Rillettes. If your stomach is calling for something more substantial, you can purchase a bottle and take it to the REXKL food court downstairs. 
Opening Hours:
Tues – Fri: 5pm – 12am
Sat – Sun: 3pm – 12am
Contact: 018-236 3952
Related: Explaining Every Red And White Wine Type, How They Taste, And Their Best Food Pairings
10. Shhhbuuuleee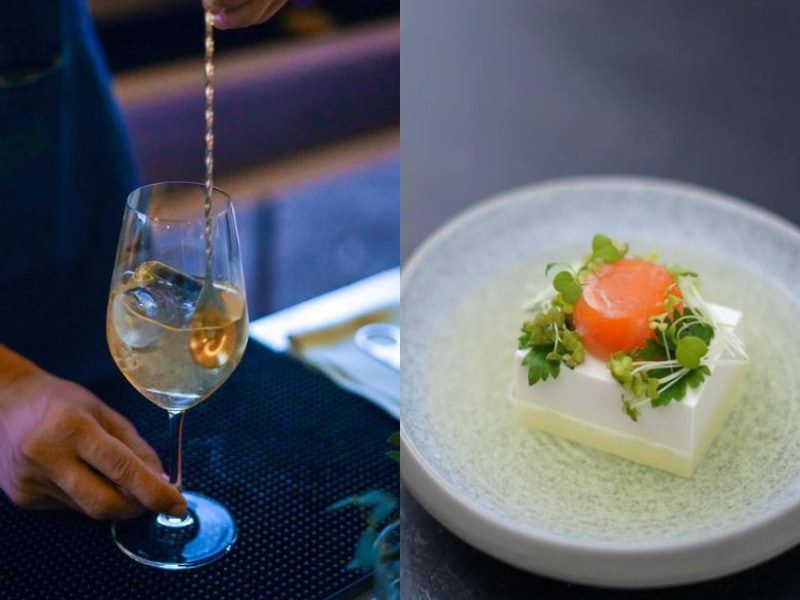 Perched on REXKL is Shhhbuulee, a restaurant-rooftop bar whose name is as memorable as the food. The Tofu looks deceptively simple, but the flavours between the soy-cured yolk, tomato water, and herbs sitting on cold tofu are parts savoury and tangy. As for drinks, there are highballs and sakes to get your spirits high. 
Opening Hours:
Tues – Sun: 5pm – 12am
Contact: 012-612 0786
Related: The Best Rooftop Restaurants And Bars In KL For A Fancy Valentine's Day Date
11. Licky Chan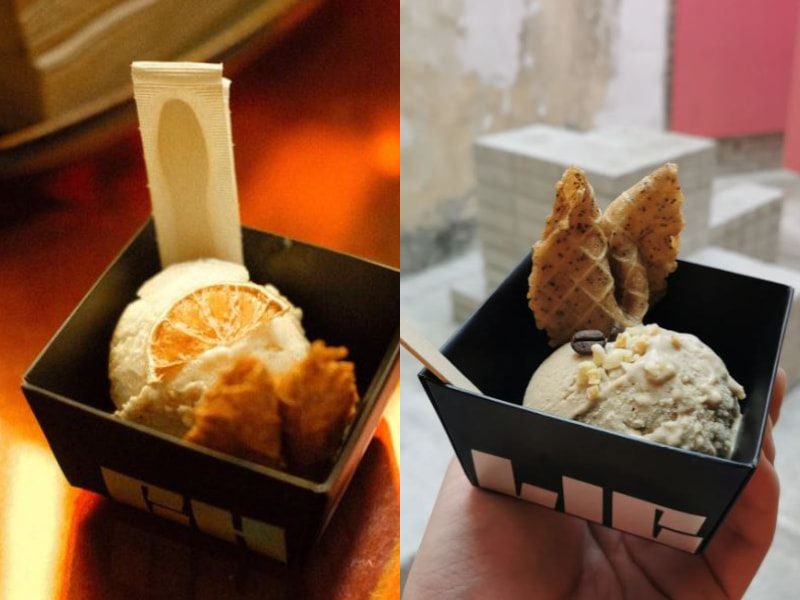 Got room for an ice-cold treat? Pop by Licky Chan for an exciting menu of both boozy and non-alcoholic ice cream. Expect experimental combinations called "cone-tails" like Over The Moon (sauvignon blanc, pear, and lotus paste) and No Rest For The Wicked (Ethiopian cold brew coffee, hazelnut, coconut, cacao nibs, and Plantation 3 Star rum). Non-boozy variants include Sweet Dreams Are Made Of Cheese (five kinds of cheese, blueberry, walnut, and honey) and Avocado Cartel (avocado, coconut, sesame brittles). 
Opening Hours:
Tues – Fri: 1pm – 9pm
Sat – Sun: 12pm – 10.30pm
Contact: DM on social media
Related: 7 Ice Cream Shops In KL To Cool You Down With Creative Flavours 
Go On A Culinary Trail At

REXKL's Vibrant Food

Court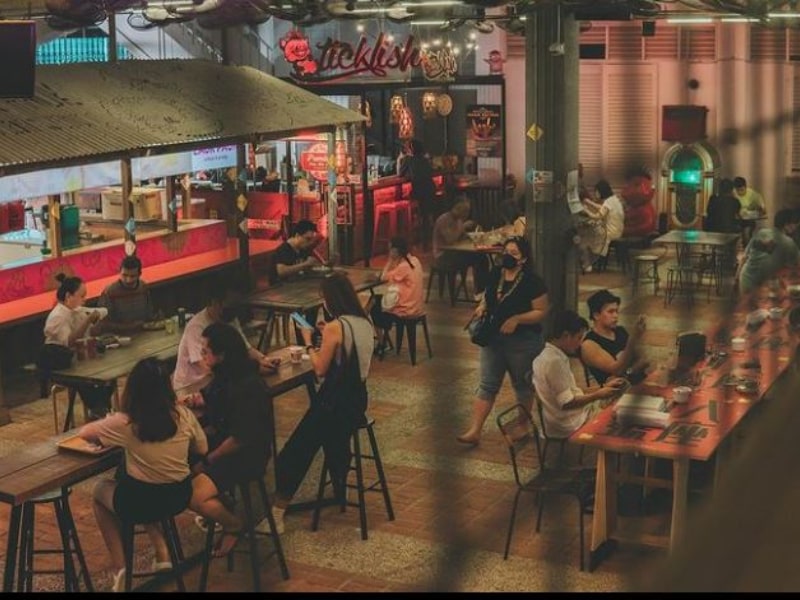 From Hijau's healthy vegan offerings to the mouthful pies at Phil's Pizza, the REXKL food hub has created a laidback and inclusive setting where everyone can find something to enjoy. And when you're done eating, check out the many ongoing events featuring local creatives and artists. REXKL is about a 10-minute walk from the Pasar Seni train station. 
Address: 80, Jalan Sultan, City, 50000 Kuala Lumpur
Opening Hours: 
Mon – Thurs: 8.30am – 10pm
Fri – Sun: 8.30am – 12am
Contact: hello@rexkl.com
Ready to explore what's out of REXKL? Refer to our guide to Petaling Street's bustling F&B scene.