From TikTok aesthetics and Instagram #ootds to YouTube style guides, we're constantly being bombarded with a wide variety of trends. And, sometimes, it can all get a bit too overwhelming to know which styles suit you best. That's why it's crucial to get to know your own body shape first instead of jumping onto every single trend you see. Below, we've compiled a list of the 10 main types of body shapes in women to help you figure out which one you are. 
Types Of Body Shapes

In

Women
1. Pear/Triangle Body Shape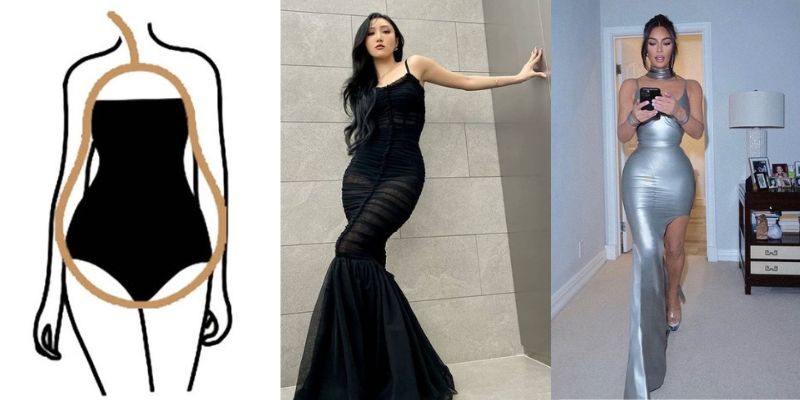 If you have fuller hips and a defined waist, you're most likely a pear shape. Women with this body type tend to have proportionally slim arms and narrow shoulders as well as a smaller bust. Since the pear shape is bottom-heavy, you'll want to place more focus on the upper body to balance out your silhouette.
Fashion 'Dos: 
Fashion 'Don'ts: 
2. Spoon Body Shape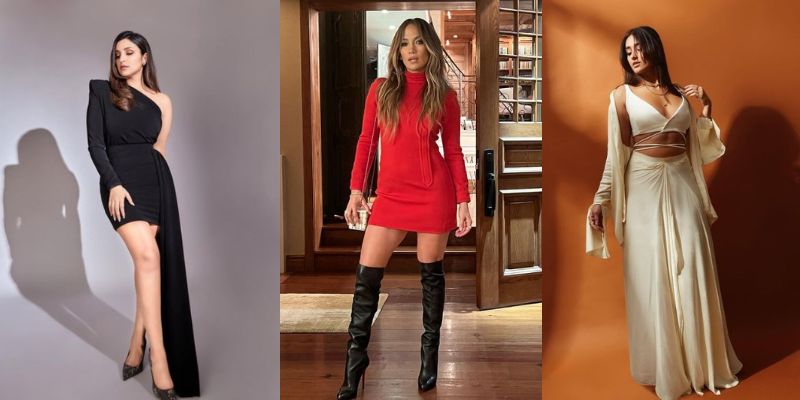 Similar to the pear body shape, women with the spoon body type can also be identified by their larger hips and slim upper body. The only difference is that weight gains tend to be more visible around the love handles, arms, thighs, and tummy area. Meanwhile, pear shapes usually gain weight the fastest at the bottom section of the body like the hips and thighs. 
Fashion 'Dos:
Fashion 'Don'ts:
3. Apple/Round/Oval Body Shape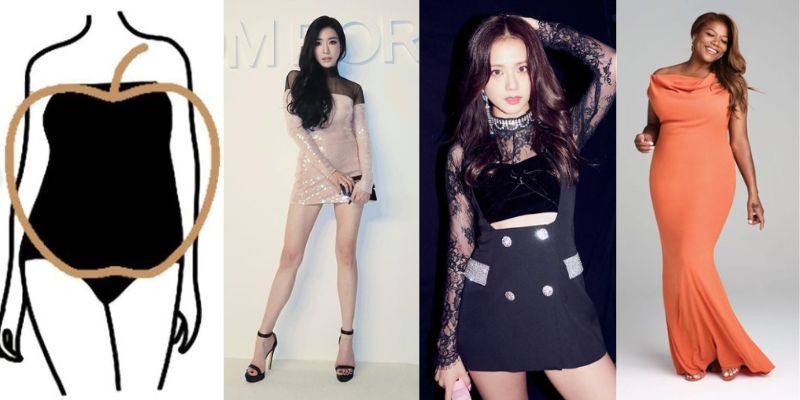 Also known as the round or oval body shape, the apple body shape can be characterised by broad shoulders and busts that are larger than the hips. Unlike the former two types of body shapes, this body type has an undefined waist, rounder shoulders, narrower hips, and slimmer legs. 
Apple shapes are also susceptible to weight gains around the torso and tummy more than the rest of the body. Styling-wise, you'll need to balance out the top by adding definition to the waist and emphasising the curves in the lower body. 
Fashion 'Dos: 
V-neck

or any other plunging neckline tops
Fashion 'Don'ts:
4. Inverted Triangle/Lollipop Body Shape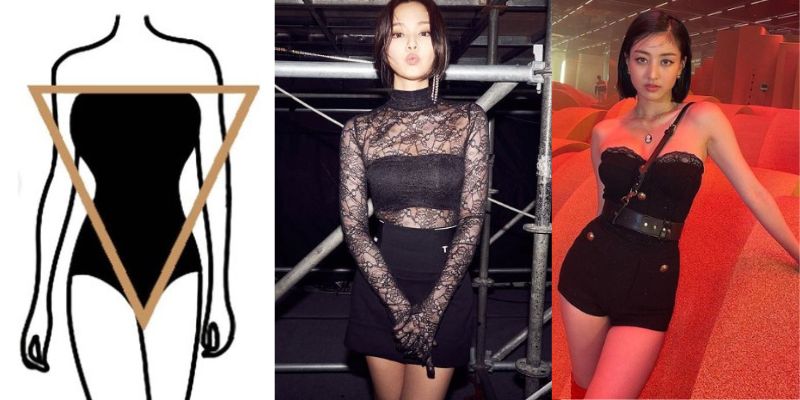 This type of body shape for women is identified by shoulders broader than the hips and an undefined waist. Other characteristics include slimmer hips and bottom, squared or straight shoulders, and slender legs. Since inverted triangles are top-heavy, the goal is to dress in pieces that draw more attention to the bottom half of the body. 
Fashion 'Dos:
Fashion 'Don'ts:
5. Hourglass Body Shape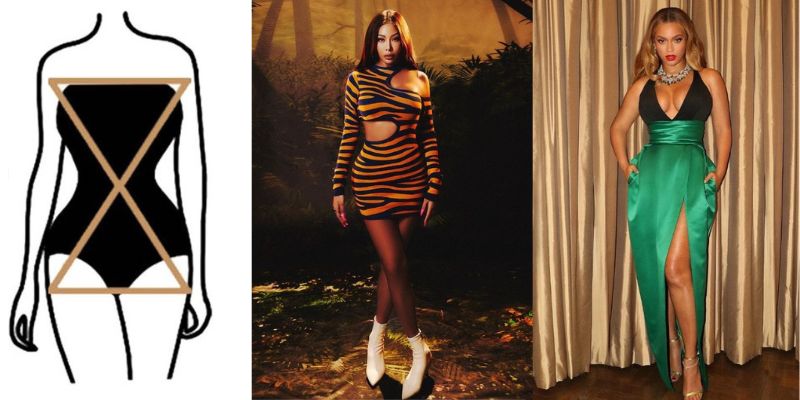 The hourglass body type for women is typically on the curvier side with roughly even hips and busts and a defined waist. You've also got rounded shoulders that are in proportion to your bottoms and fuller thighs and legs that balance out the upper body. With this body shape, it's all about highlighting your natural curves. 
Fashion 'Dos:
Fashion 'Don'ts:
6. Top Hourglass Body Shape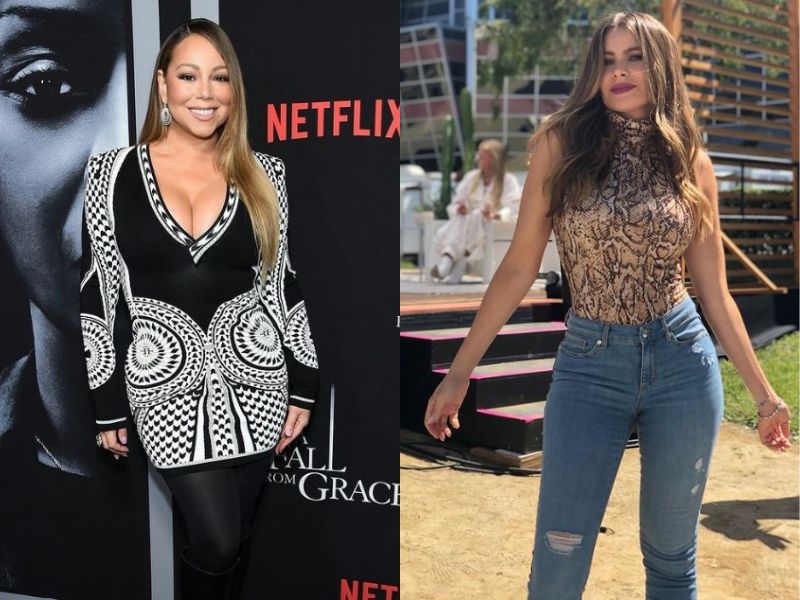 The top hourglass and hourglass body shapes are similar except the busts are slightly bigger than the hips. Women with this type of body shape usually have round shoulders that align with the hips. Their upper body is also in proportion to their legs. 
Fashion 'Dos:
Fashion 'Don'ts:
7. Rectangle Body Shape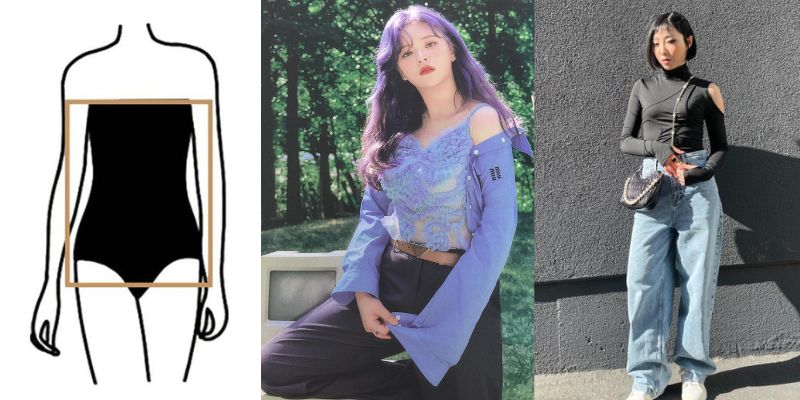 If you have equal measurements for busts, waist, and hips, you're likely a rectangle body shape. Your natural silhouette is quite well-balanced and your weight gain is evenly distributed throughout the body. Other characteristics include a lack of curves with very little to no definition in the waist. Hence, your outfits should focus on the cinching in the waist to break up the rectangle.
Fashion 'Dos:
Fashion 'Don'ts:
8. Diamond Body Shape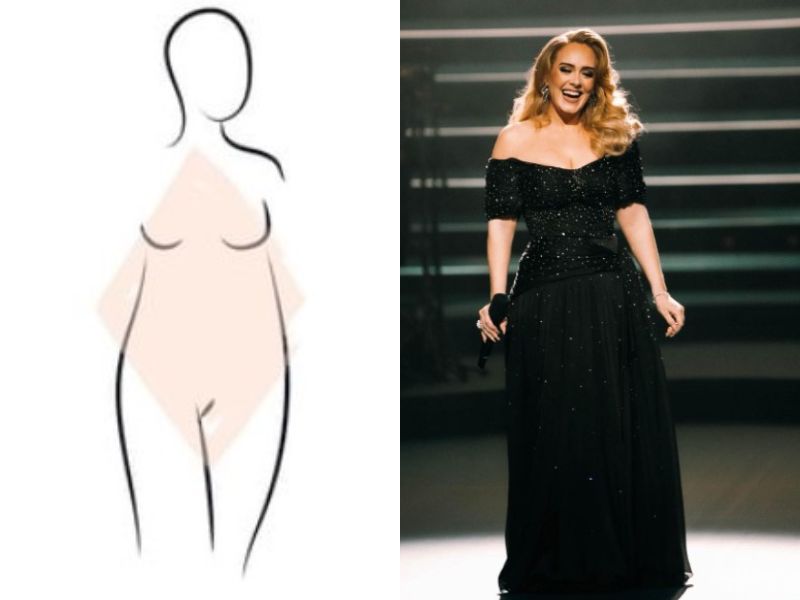 The diamond body type for women can be characterised by wide hips and narrow busts that are proportional to the shoulders. They also have shapely legs and slender arms and are more prone to weight gains around the stomach area. 
Fashion 'Dos:
Fashion 'Don'ts:
9. Athletic Body Shape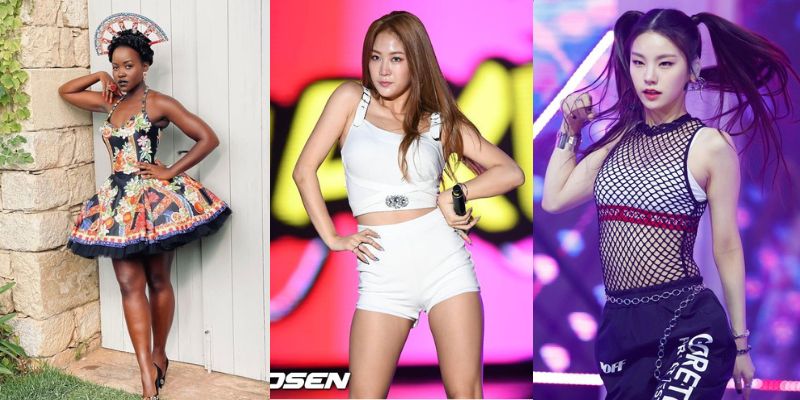 Women with this type of body shape are normally quite muscular and toned. Their shoulders are broad and aligned with their hip measurements. The waist is slightly smaller than the shoulders and hips but without any prominent definition. 
Fashion 'Dos:
Fashion 'Don'ts:
10. Skinny Body Shape
Women with this type of body shape tend to have a small bone structure and are likely to have a fast metabolism. They don't put on weight quickly and typically have a tall, slim build with thin arms and legs. 
Fashion 'Dos:
Fashion 'Don'ts:
Figure Out Your Style Based On These

Types Of Body Shapes For

Women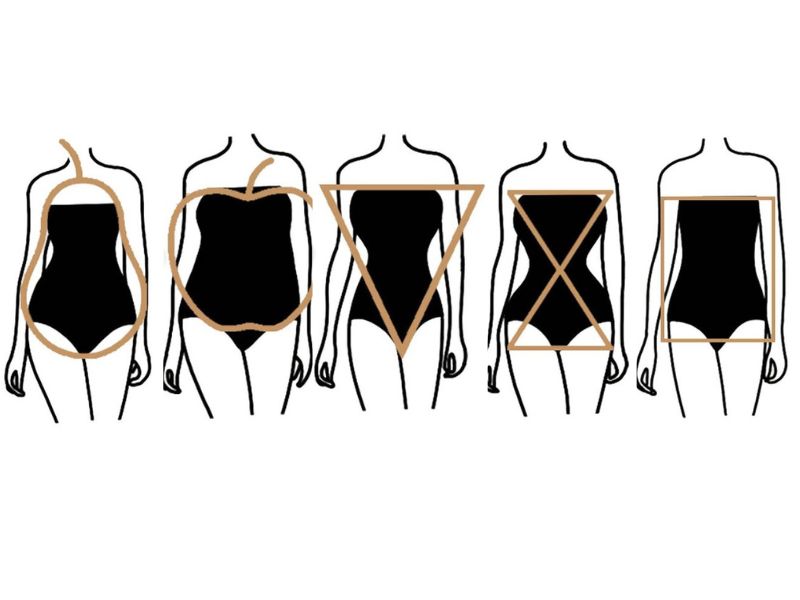 Now that you know about all the different types of body shapes for women, you might have a better idea of how to dress for your own silhouette. Keep up with all the latest TikTok trends from our style guides here to find your next core aesthetic. Or school yourself on the basics of dress codes to know the differences and meanings between each one. 
Don't forget to head over to Style By Shopee to stay up to date with all the latest fashion trends.