Be honest, how many of us actually know what the difference is between smart casual and business casual? Yeah, don't worry, we were just as confused. Dress codes can be a real pain to understand, especially when the requirements are constantly changing. Before you get too caught up in all the rules, here's a basic guide to help you decode these dress code meanings. 
Dress Code Meaning

: Casual
Casual attire usually refers to your most comfortable clothing. You can pretty much wear whatever you'd like. Okay, maybe not everything (flip-flops are usually out of the question), but just so long as it's event appropriate. 
For Her:
Ladies, you can feel free to dress in your go-to white T-shirt and jeans combination. Want to make your casual outfit look less basic? Throw on a sweater vest or cardigan for a trendier touch. Prefer a more feminine style? Then bring out your favourite sundress to channel your soft girl aesthetic. 
Shop this style (outfit 1): 
Shop this style (outfit 2): 
For Him: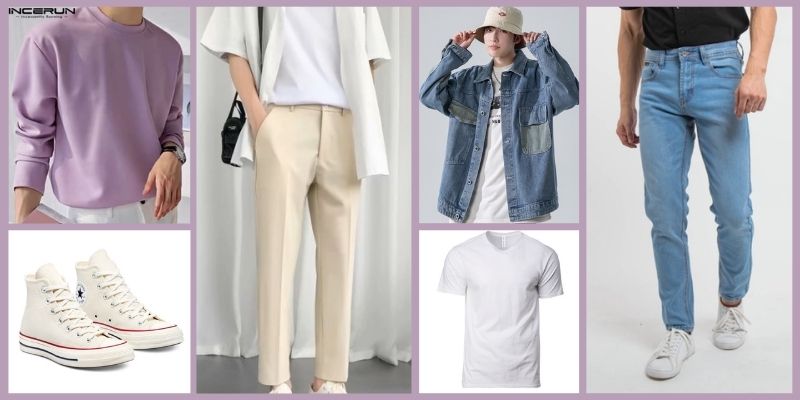 For the lads, you can never go wrong with a plain sweatshirt styled with pleated pants or jeans for an effortless street style vibe. Alternatively, you could also opt for the classic Canadian Tuxedo to get a more rugged look. 
Shop this style (outfit 1):
Shop this style (outfit 2):
Dress Code Meaning

: Smart Casual
As its name suggests, the smart casual dress code blends both elements of your casual everyday wear together with your sophisticated formal pieces. It strikes a nice balance where you're neither too dressed up nor too dressed down.
For Her: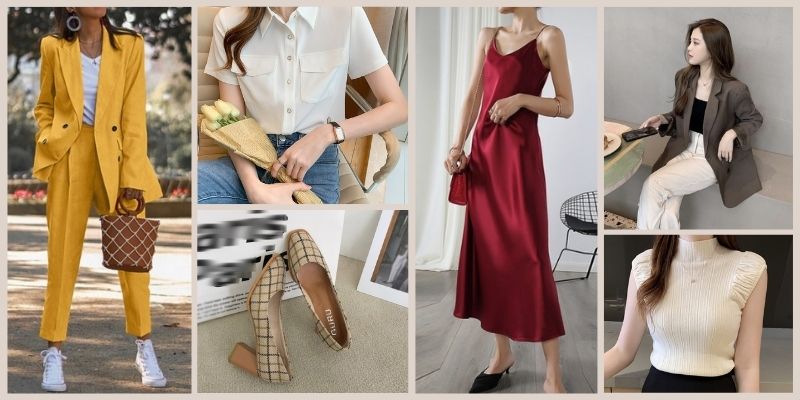 When in doubt, your safest bet is a tailored suit set. Since this dress code isn't as formal, you can have fun experimenting with different colours and prints for a bolder look. As for your top, T-shirts aren't typically allowed, but you have the option of alternating between button-up shirts, blouses, or turtlenecks. Not a big fan of suits? Then you can throw your blazer over a midi dress or skirt instead. 
Shop this style (outfit 1):
Shop this style (outfit 2): 
For Him: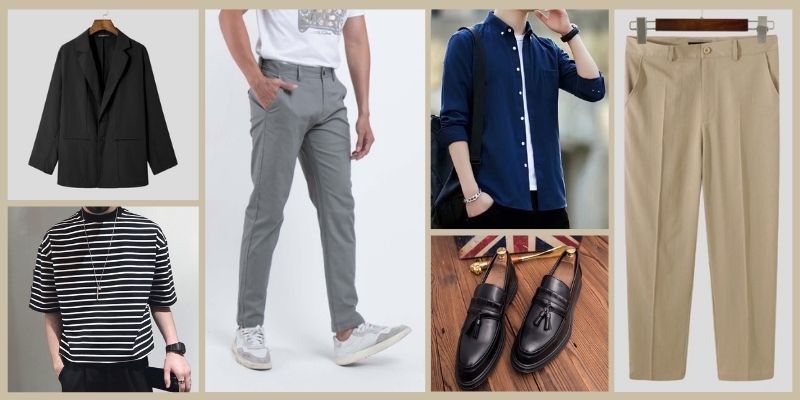 Men have a little bit more leeway in their smart-casual ensemble, as they can choose to opt for a T-shirt on lazy fashion days. That said, plain or striped designs are still more favoured over graphic tees for their fresh and clean style. For outerwear, a black or navy blazer is usually the preferred choice. Don't fancy the idea of wearing a blazer? An Oxford shirt paired with dress pants is a failproof combination to look suave and polished. 
Shop this style (outfit 1):
Shop this style (outfit 2):
Dress Code Meaning

: Business Casual
Business casual is the more formal extension of smart casual. It consists of outfits that you would normally wear in the office to look professional but also remain comfortable. 
For Her: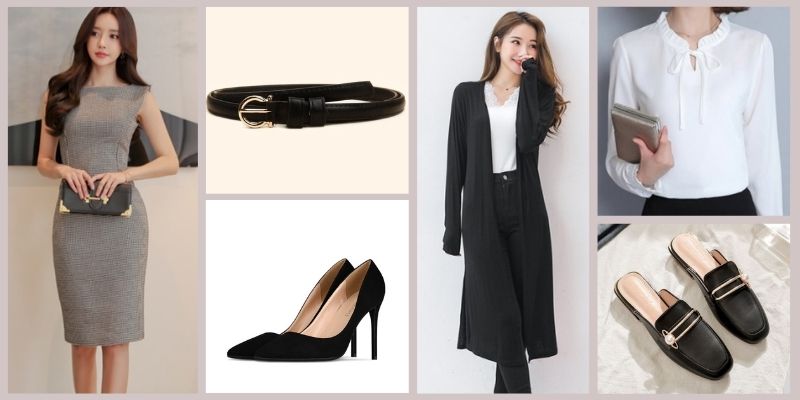 Running late or don't have the time to put together a full outfit? A midi shift dress is all you need to look elegant. Otherwise, you can go for a pair of dark-coloured pants styled with a chiffon blouse if you prefer pants over dresses. 
Shop this style (outfit 1):
Shop this style (outfit 2): 
For Him: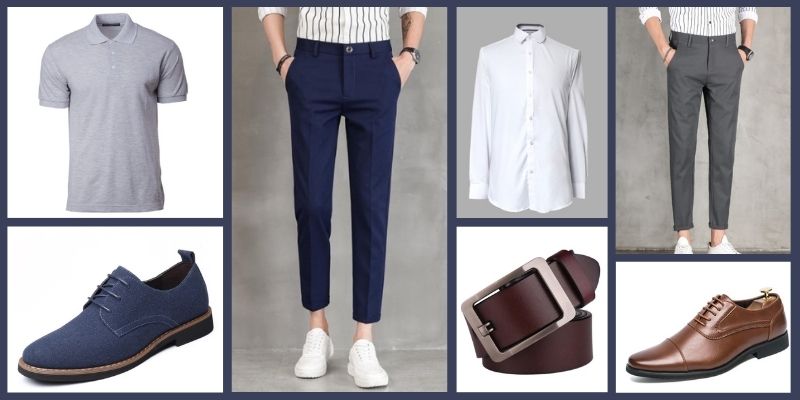 Crisp button-ups or collared shirts are common wardrobe staples in any office attire. But with a business casual dress code, you get the freedom of ditching the tie and blazer for a more relaxed 'fit. Jeans are usually a no-go, so you'll be much better off with a pair of formal pants or slacks to complete your work outfit. 
Shop this style (outfit 1):
Shop this style (outfit 2):
Dress Code Meaning

: Business Formal 
The business formal dress code usually only applies to those with the strictest office environments. It includes no-nonsense outfits that are neat, pressed, and completely wrinkle-free. 
For Her:
Business formal attire for women would typically include a three-piece suit (vest is optional) or a pencil skirt and blazer combination. For shoes, they should always be close-toed, like heeled pumps, loafers, or Oxfords. Formal blouses with a moderate neckline are acceptable, but it's safer to stick to your standard button-ups. 
Shop this style (outfit 1):
Shop this style (outfit 2):
For Him: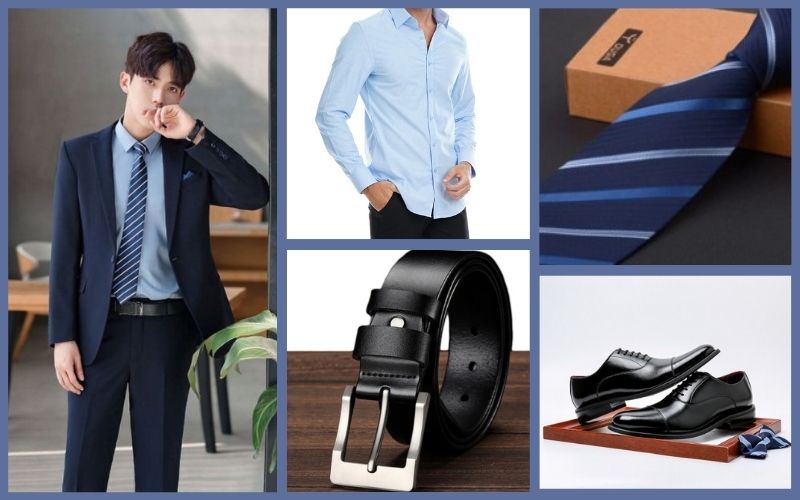 As for the gentlemen, the business casual dress code would involve dressing in a dark suit and tie. Take extra care to coordinate the colour of your tie with the tone of your shirt and suit. 
Shop this style:
Dress Code Meaning

: Black Tie
Finally, we've reached the end of our list with the black-tie dress code. One of the most formal attire, black tie events are for you to be dressed to the nines in your swankiest outfits. 
For Her:
Ladies, this is the time to flaunt your fanciest floor-length gown. While you don't literally have to wear black, there's no denying how sleek and graceful the inky hue can look. Midi cocktail dresses are perfectly acceptable for a second option. However, just remember to keep the colour scheme rich—jewel tones, black, metallics, or brown. 
Shop this style:
For Him: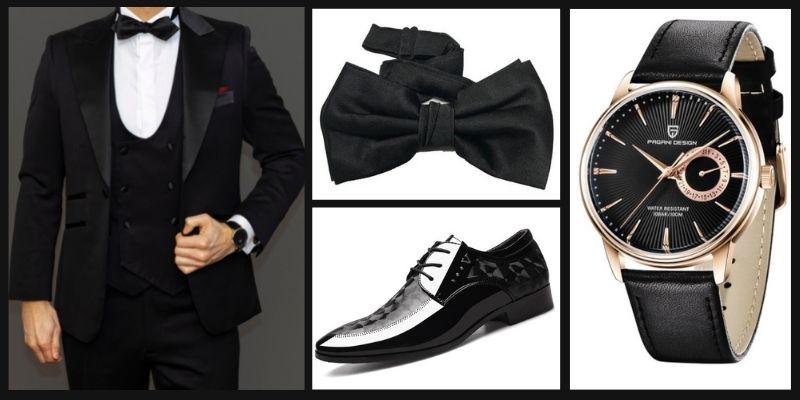 As for the gents, a black-tie dress code entails a tuxedo jacket worn over a white dress shirt and waistcoat vest. Accessories include a matching bow tie and a leather watch.  
Shop this style:
Learn How To Dress For The Occasion With These Different

Dress Code Meanings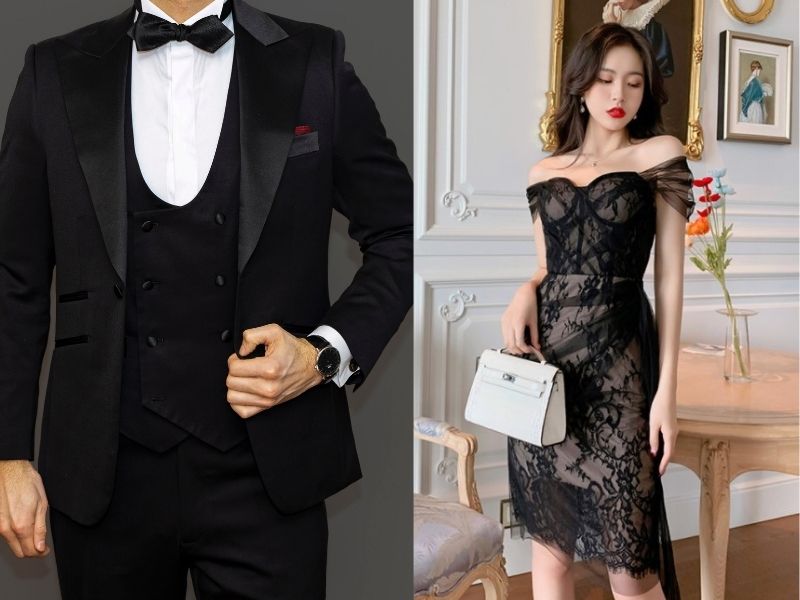 We hope this guide helped you have a better understanding about the different dress codes and their meanings. Even if you believe that there are no rules in fashion, it's always important to dress appropriately for the occasion. After all, you don't want your outfit to leave a bad impression at a job interview or a first date. So some rules do still apply, but we believe it's possible to get creative in expressing your personal style while also respecting the dress code.