Induction cookers are increasingly replacing gas cookers in many household kitchens. Most of us grew up using gas stovetops , but induction cookers bring forth benefits that make more sense in the modern world we are living in. That is not to say that gas cookers are going the way of the dodo anytime soon as many users still swear by them. However, the merits of an induction cooker can't be ignored. Here is what you need to know about them and which are the best induction cooker models to buy in Malaysia if you're looking for an upgrade.
Why Induction Cooker?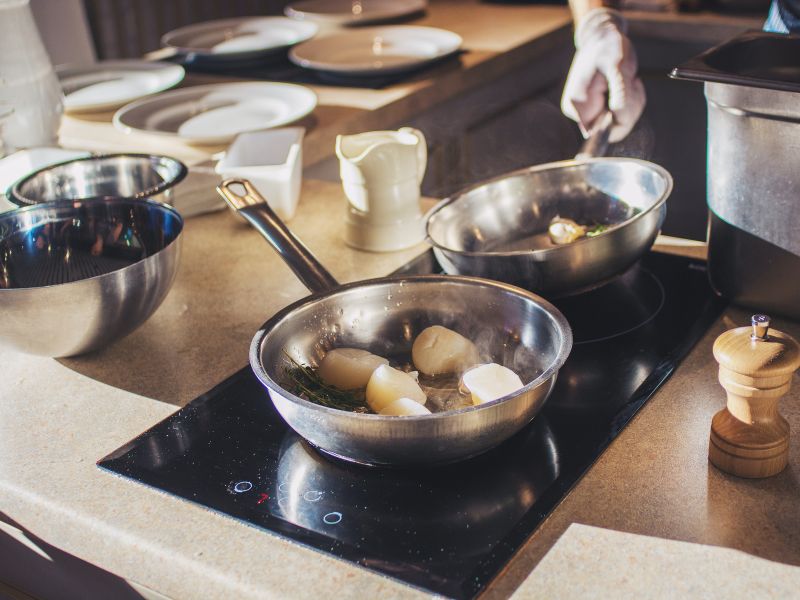 But first, what exactly is an induction cooker? While a gas cooktop relies on, well, gas to cook, an induction cooktop heats food by way of using an electromagnetic field (similar to microwave ovens). The differing heating methods lead to several pros for the latter that could make a huge difference to your kitchen. Here are just a few of them:
Pinpoint temperature control: You can't precisely control the temperature you want to get with a gas cooker. But with an induction cooker, you can adjust it right to the dot to achieve your desired cooking results.
Energy-efficient: An induction cooker ensures optimum use of energy by only heating the induction surface that is in direct contact with the cookware. There is no wasted heat.
Safer: With no radiant heat generated, there is minimal risk of putting your hands and limbs in danger should they come in contact with the cooktop. The surrounding area of the induction surface will remain cool to the touch.
Cooler kitchen: You get to enjoy a more pleasant cooking experience in a cooler environment with significantly less heat. Say goodbye to a too-hot-for-comfort kitchen!
So much easier to clean: A gas cooktop is a real pain in the butt to clean up. In contrast, a few good wipes are enough to clean the glass surface of an induction cooker. 
How Do I Choose An Induction Cooker?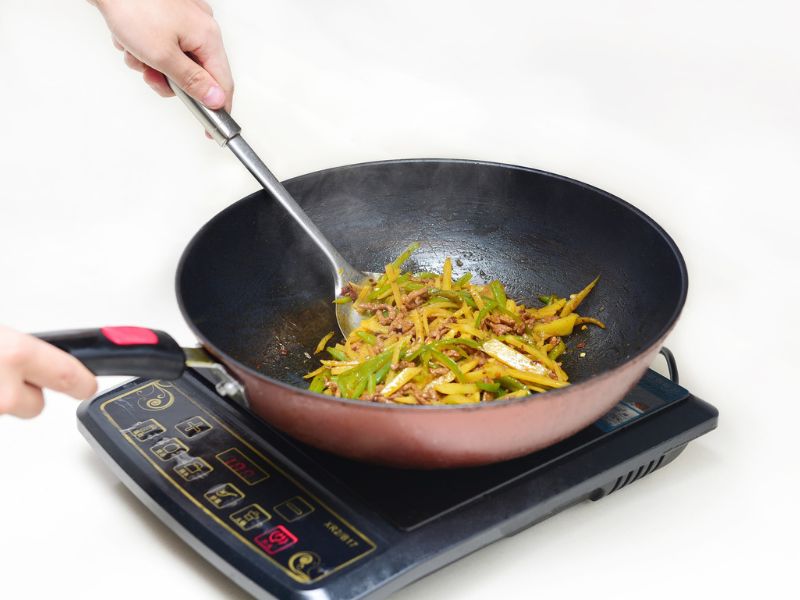 Before we look at the best induction cooker models in Malaysia, there are several factors to consider when making up your mind on which model to get. We break down a few important ones.
Cooktop size: How big is your kitchen? Do you serve a lot of mouths? Induction cookers with one or two induction zones are most commonly found in Malaysian households. But do know that some models can have three, four, or even up to five induction zones. 
Portable vs fixed: Portable models are preferred if you have a small kitchen space or you are renting a place to stay. Also, you can easily bring it to a family member or a friend's house for a dinner gathering. Fixed models are usually much larger and suitable for a bigger kitchen. (In this article, we feature the portable ones as they are more popular locally and easier to get).
Safety features: If you have children (or even pets) inside your house, it is best to get an induction cooker with built-in safety features. This is to prevent accidental contact that could lead to bodily harm or fire hazards (although the chances are low). Still, better be safe than sorry!
Consider These 5

Best Induction Cooker Models In Malaysia
Philips HD4902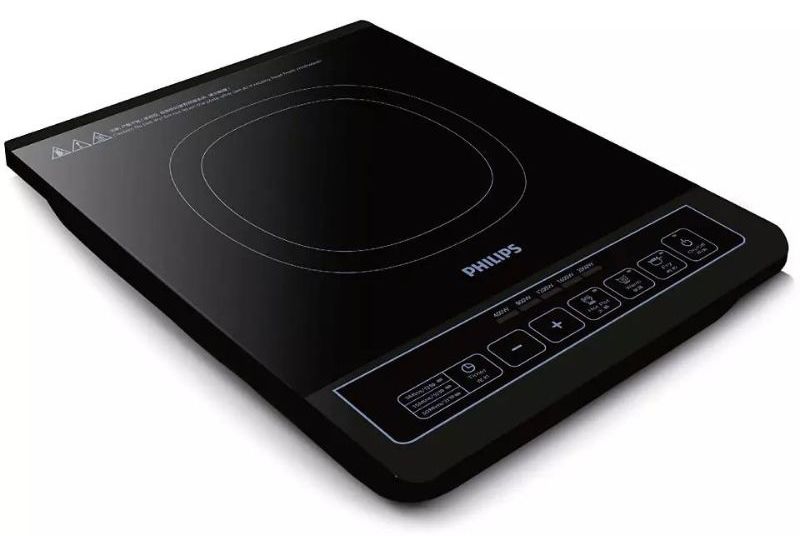 One of the best-selling induction cooker models in Malaysia, the Philips Daily Collection induction cooker offers high 2000W power (with overheating protection) for fast heating and five power levels to suit your different cooking needs. It also has a solid and durable A-grade glass panel that is easy to clean.
PerySmith PS2310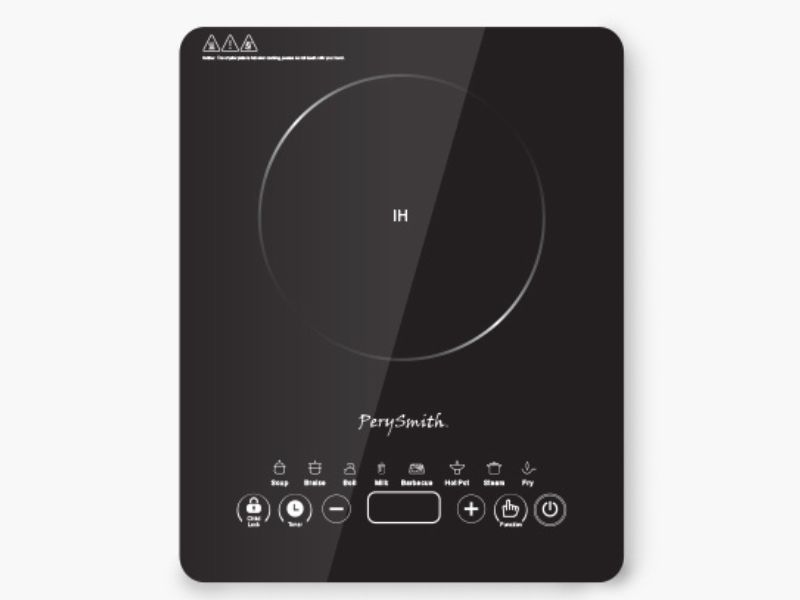 For more power and presets, consider  the PS2310 induction cooker by PerySmith. It has a rated power of 2500W and eight meal presets that will allow you to prepare dishes  from soup to hotpot. Tucked in the touch-sensitive operational panel are useful features like a timer and a child safety lock. Plus, you get two years of warranty. All these make the PerySmith PS2310 among the best induction cooker models to get in Malaysia.
Khind IC1600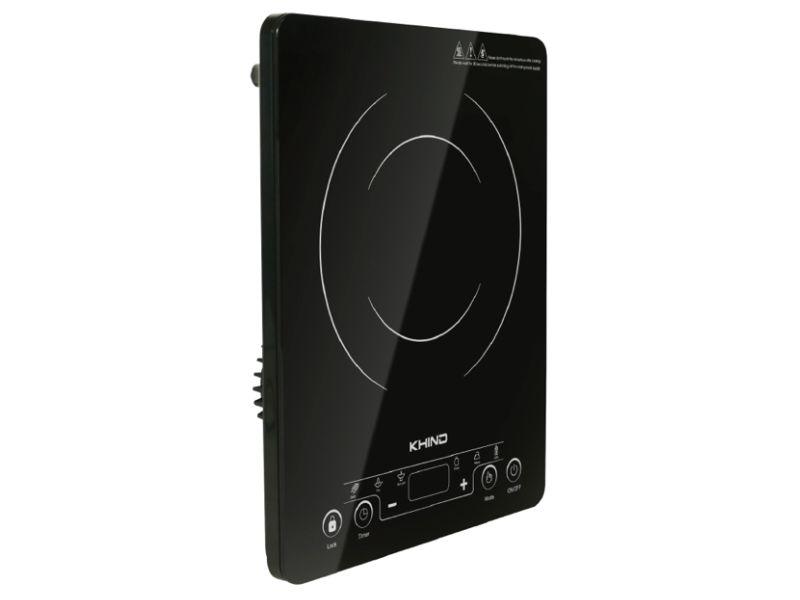 Khind has been a trusted and reliable electrical appliance brand for years, so you can go for its induction cooker with peace of mind. The model of choice is an ultra-thin cooker that can withstand temperatures up to 500 degree Celsius and comes with six programmable cooking modes.
Xiaomi Mijia Induction Cooker Youth Version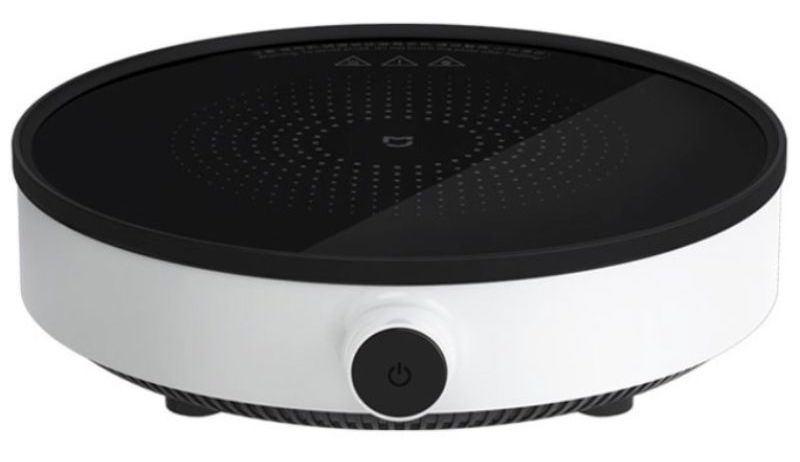 Induction cookers might not be the most complicated appliance to operate, but some people simply prefer things to be as elementary as possible. If you are one of those people, the Xiaomi Mijia Induction Cooker is made for you.
With a single knob as its only means of control, this simple model gets the job done without much fuss. Despite that, Xiaomi doesn't skimp on important features, such as a non-slip panel and a built-in high-temperature protection system.
HETCH 2-in-1 Induction + Ceramic Cooker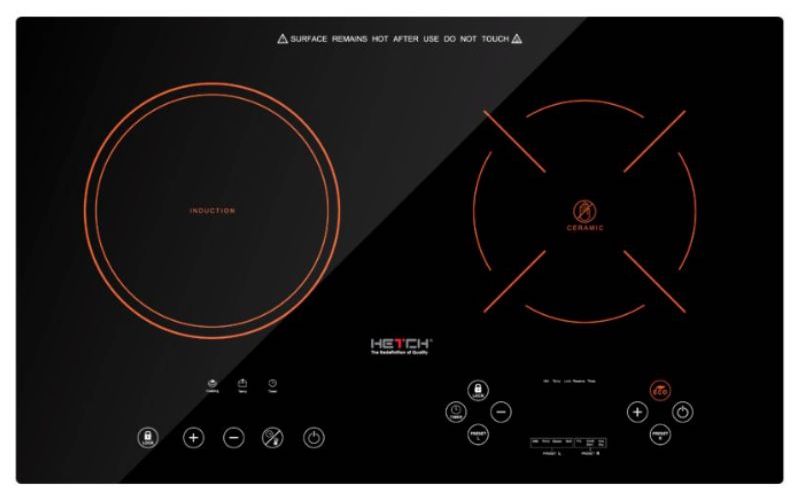 If you fully subscribe to the adage that two is always better than one, then you should not give the HETCH 2-in-1 cooker a miss. You will be able to do more with an induction and a ceramic cooker sitting side-by-side. On top of all the standard features, it also features an Eco cooking technology that lets you cook perfect pan-seared steak and fish!  
Upgrade Your Kitchen With Only

The Best Induction Cooker In Malaysia
There are few reasons why you should not overlook replacing your gas cooktop with an induction cooker. Not only will you have a safer, cleaner, and cooler kitchen, you can also forget about needing to replace a gas cylinder once and for all! If you are ready to upgrade to a better kitchen, look no further than these best induction cooker models in Malaysia!
Besides induction cooker, these best pressure cookers in Malaysia are definitely worth checking out too!
Check out Tech Thursday for 1-day only lowest price, unbeatable deals, and extra 20% Coins Cashback every Thursday!