Since you've stumbled upon this story, we can only imagine the dilemma you're likely in. Chances are, you've managed to ask the girl or guy of your dreams out on a date (congrats!). Except now you're in a style pickle and have no idea what to wear (cries in stress). Don't fret, because we've got you covered with these nine first date outfits to help you nail your first impression! Long-term couples can also gain #ootd inspos from this style guide to recapture the spark and make your bae's heart flutter.
First

Date Outfits

For Men & Women To Wear This Valentine's Day
For all kinds of dates.
1. Daytime Coffee/Picnic Date
For Her: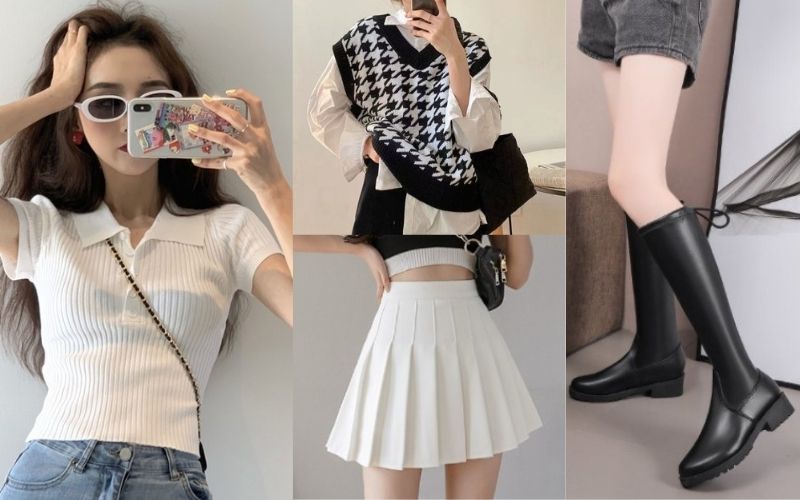 You don't have to sacrifice your personal style just because you're going for a casual cafe date. A printed sweater vest is an easy way to transform your all-white top and skirt from basic to trendy. If you're feeling extra bold, throw on some statement knee-high boots to complete your first date outfit. Otherwise, you can always rely on your favourite pair of sneakers to stay comfortable yet fashionable.
Shop this style:
For Him: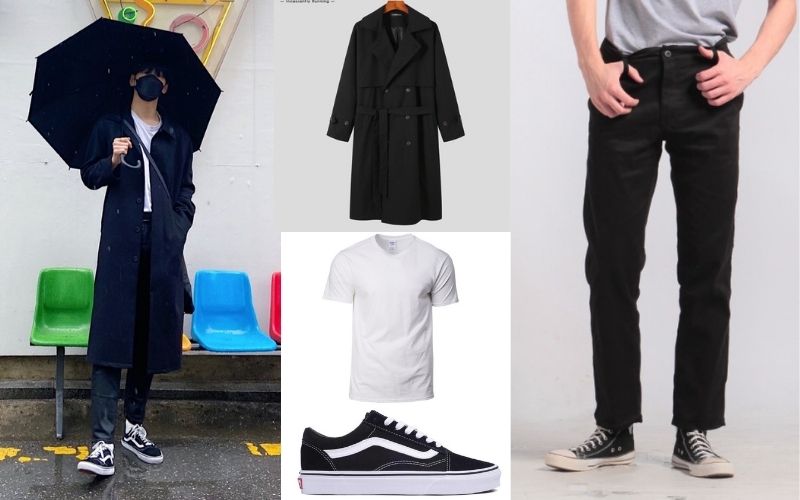 Still looking for a place to make your daytime date memorable? Then take your pick from one of these hidden cafes in KL and PJ! You'll get to escape from the mainstream crowd while you get to know each other and enjoy your coffee in peace. As for what to wear, take cues from TXT Soobin, who is oozing boyfriend material vibes in this simple black and white outfit. If your first date is a K-pop fan, this is the look to emulate!
Shop this style:
2. Indoor Date With Netflix & Chill (Literally)
For Her:
The pandemic has had everyone adapting their traditional ideas of what dating should be like. While things are returning to normal, it's always better to remain safe and cautious. If you feel comfortable enough to invite your date into your home, why not set the mood with these best K-drama series? Since you're staying indoors, you'll want to get ultra cosy with your outfit. Luckily, loungewear has been super trendy of late. So swap out your ratty old pajama T-shirt for a lightweight knitted two-piece set to look chic yet comfy. Alternatively, you could also opt for this monochromatic pink cardigan and sweatpants ensemble to get a dressier look.
Shop this style (outfit 1): 
Shop this style (outfit 2):
For Him: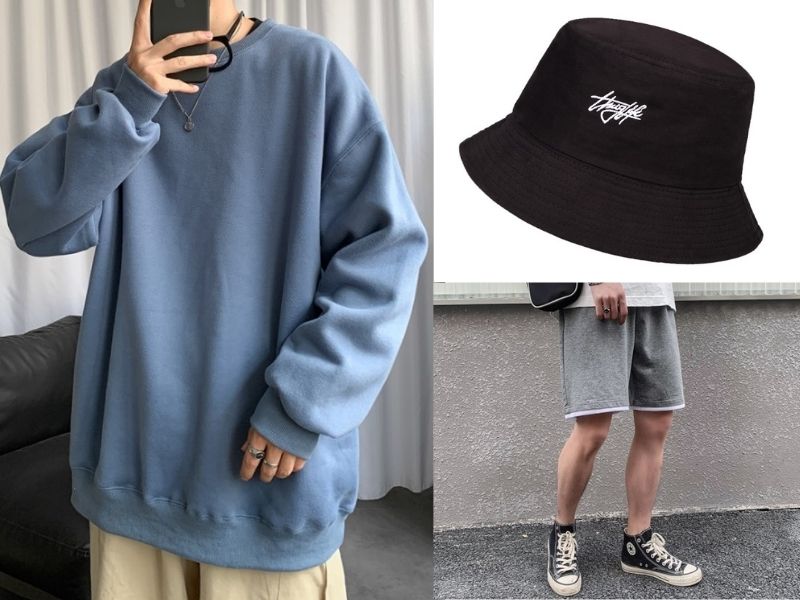 For the fellas, you can rock an effortless aesthetic with a loose, oversized sweatshirt paired with a hat of your choice. If a matching jogger and sweatshirt set is a bit too insulating, you can opt for a pair of shorts instead. 
Shop this style:
3. After-Work Date
For Her: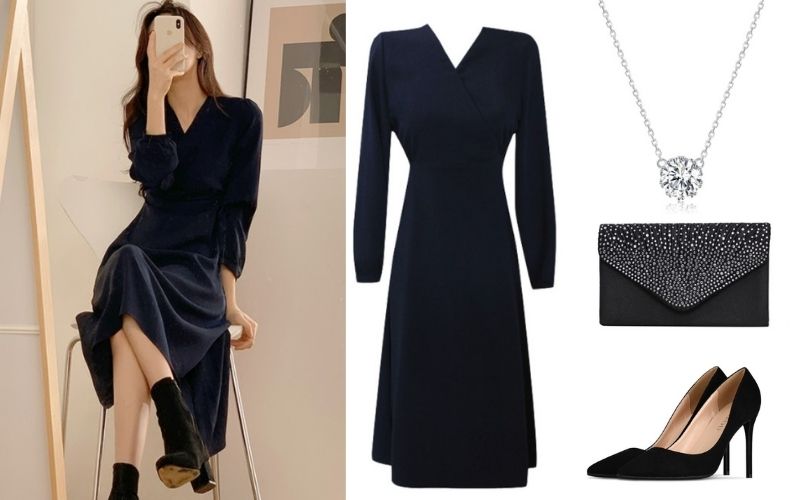 Planning to meet your Valentine after work? Pick out your most elegant dress to easily take your look from day to night. A black or dark navy blue hue never fails to make you look more sleek and polished. Meanwhile, the midi-length hem ensures that your first date outfit appears professional and remains appropriate for the office. Once you clock off, you can replace your functional tote bag with an evening clutch for some added bling.
Shop this style:
For Him: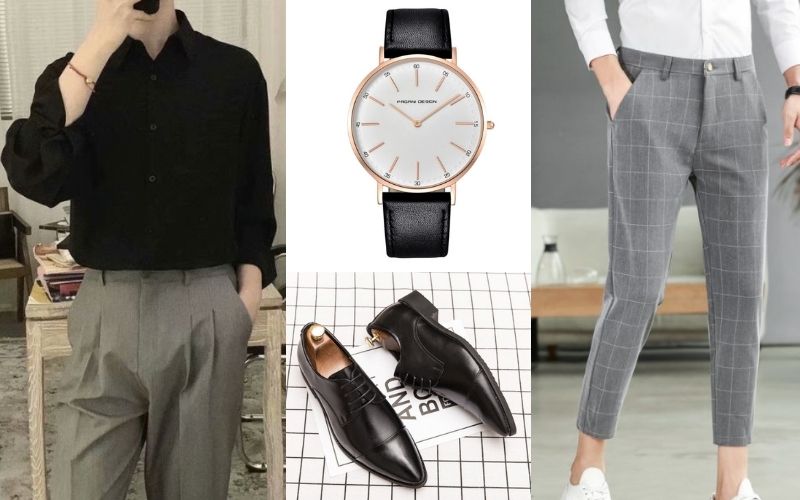 Most gentlemen would typically prefer keeping their office attire clean and fuss-free. However, since it's the season of love, it's time to take your first date outfit up a notch. Formal white button-downs are the standard work shirt, so reach for a black version instead to get a sexier appeal. Break up the monotony with printed trousers to prevent your style from looking too plain. 
Shop this style:
4. Rooftop Bar Dinner Date 
For Her: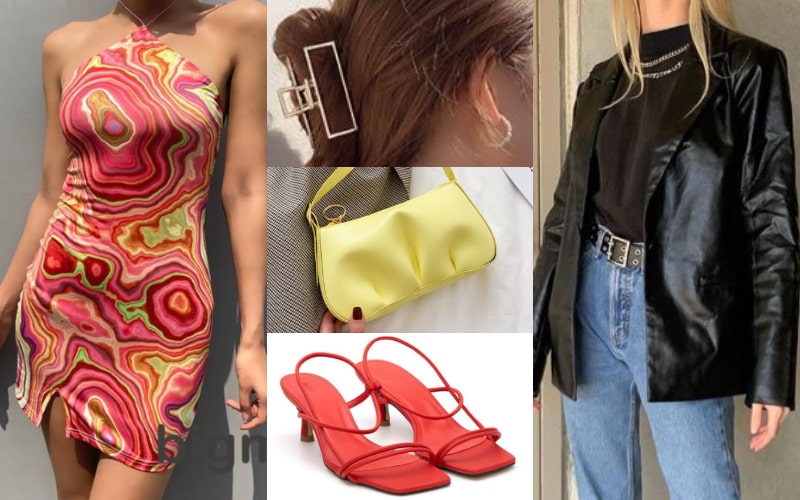 Meeting your Valentine at a romantic rooftop bar? This calls for your sexiest outfit yet. A bold halter dress is a great way to showcase your fun, flirty side and is right on brand with TikTok's Y2K fashion craze. Don't feel comfortable showing too much skin? Then throw on a boxy blazer for a more covered-up but edgier look.
Shop this style:
For Him: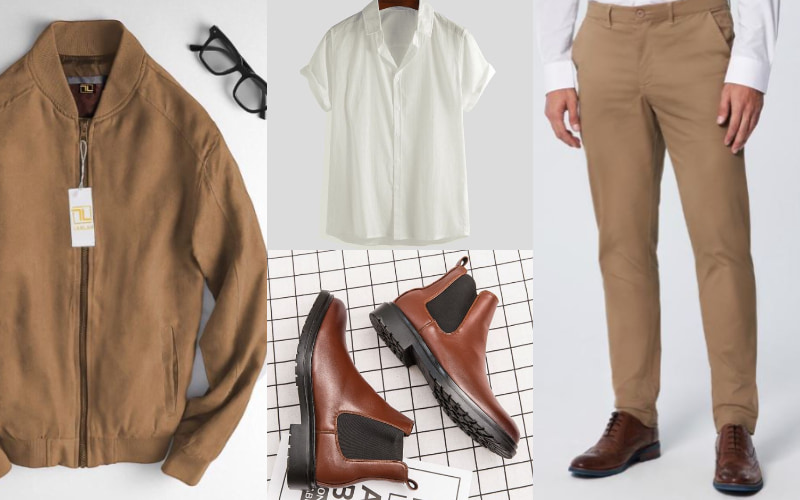 When in doubt, there's nothing a crisp, white shirt and smart-looking khakis can't fix. Instead of a denim jacket or blazer, why not try elevating your classic ensemble with a sharp bomber jacket? Coordinate your outerwear to your pants and shoes by choosing a matching hue to make your outfit look more put together.
Shop this style:
5. Activity Date
For Her:
Whether you're meeting up with your date for a painting, tufting, or pottery class, keeping it cute, comfy, and casual is the way to go. Since you'll probably be busy crafting, you'll want to stick to sleeveless tops so nothing gets in the way. Pair that with cropped jeans, low-top sneakers, and a gold necklace, and you'll have a practical but chic first date outfit.
Shop this style:
For Him: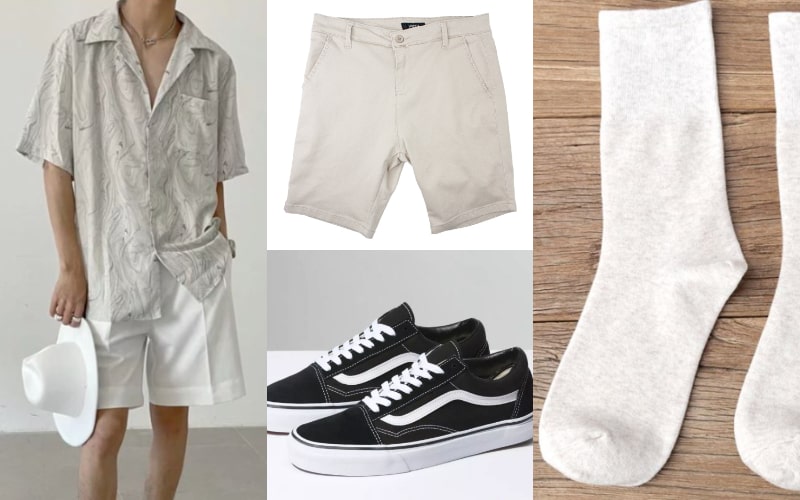 Fellas, this is a good time to dress down! But that doesn't mean you should leave the house in the usual T-shirt-shorts-flip flops combo. Put in a little effort with an oversized Cuban collar shirt and matching shorts. Then finish the look with your favourite pair of lace-up sneakers and high socks, if you're into the hypebeast aesthetic.
Shop this style:
Dress To Impress With These Chic & Suave

First

Date Outfits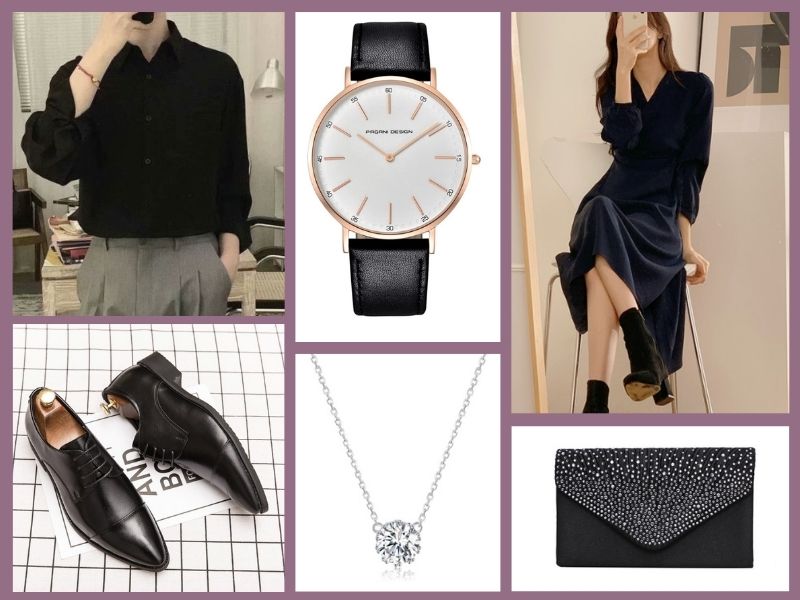 Whether you're getting to know each other on a first date or celebrating your relationship with your beau, we hope you have a wonderful Valentine's Day together! Looking for more first date outfit ideas? Then check out our guide on Korean outfits for men inspired by K-pop idols and how to style baggy jeans.
Now that you know what to wear, don't forget to grab a gift for your Valentine. You'll find gift ideas, vouchers, and plenty more at the Shopee Valentine's Day Sale!