Dread it, run from it, and it arrives all the same—we're talking about the roaring late-night growl that can't be appeased with just something light. Only full, substantial meals can soothe the raging beast that snarls louder by the second. Well, good news if you're living in the Klang Valley because after-hour spots are practically everywhere! So if you're famishing for the best supper in KL, saunter (or run) to these 24-hour joints and restaurants that open till late for delicious grub under the twilight sky with some friends or alone. 
Where To Get The

Best Supper In KL

 
Sleep is for the weak, eat or you'll weep.
1. Restoran Wong Ah Wah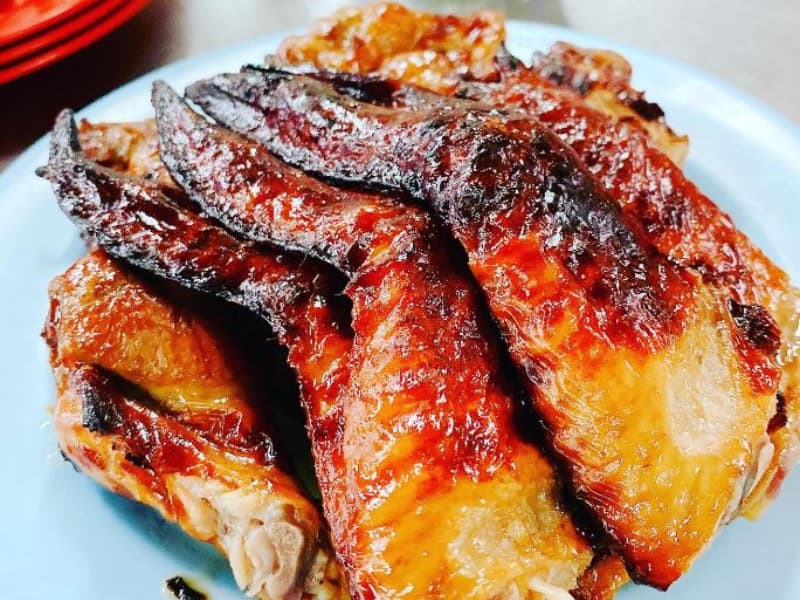 Food choices are aplenty along KL's infamous Jalan Alor, but it's the BBQ chicken wing at Restoran Ah Wah that has everyone flocking here. Grilled to perfection using a metal rotisserie, each wing is charred at the right spots for crunch and glistens with sweet BBQ sauce. It's impossible to stop at one, so go ahead and order a bunch. 
Address: No 1, Jln Alor, Bukit Bintang, 50200 Kuala Lumpur
Opening Hours: Tues – Sun: 4pm – 2am
Contact: 03-2144 2463
Non-halal
2. Soong Kee Beef Noodles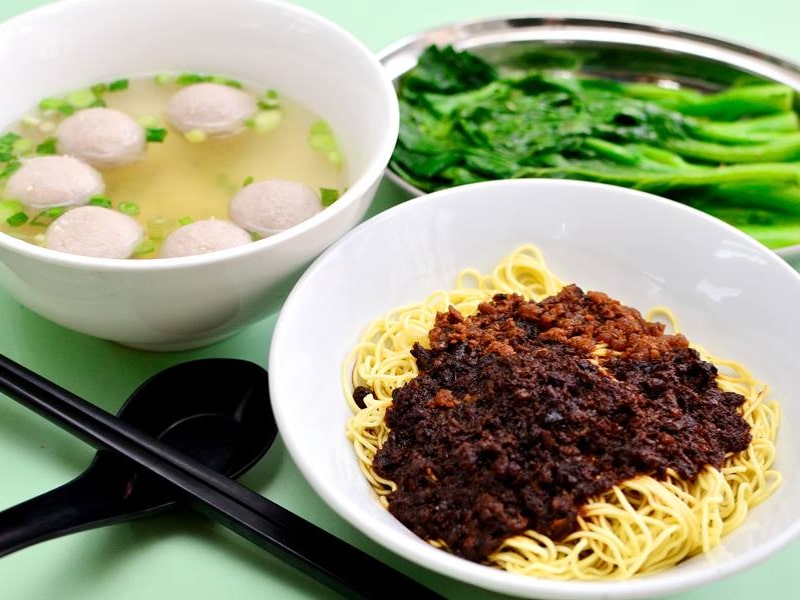 A Petaling Street staple, Song Kee has been peddling the same iconic bowl of beef noodles for the past 40 years, so you know it's the real deal. Each bowl of springy noodles is generously topped with saucy minced beef and served with a bowl of beef balls. Slurp away!
Address: 86, Jalan Tun H S Lee, City Centre, 50050 Kuala Lumpur
Opening Hours: Mon – Sat: 11am – 9.30pm
Contact: 014-967 1945
Non-halal
3.  Restoran Yan Yan A One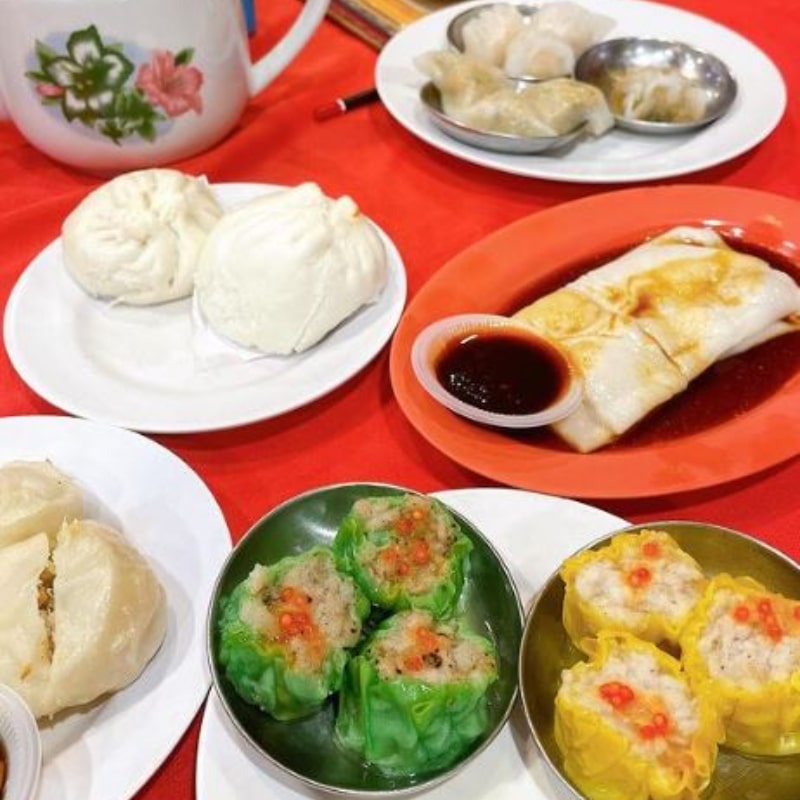 Staying up all night to get some… dim sum? Look no further than Yan Yan A One, the best supper spot in KL for lip-smacking siew mai and warm char siew pao past midnight, all throughout the week. Even better: Each plate is priced at RM3.20. Now isn't that a steal?
Address: Jalan Klang Lama, Taman Shanghai, 58100, Kuala Lumpur
Opening Hours: Daily, 9am – 2am
Contact: 03-7984 5972
Non-halal
Related: The Top 10 Most Delicious Dim Sum Restaurants In KL And PJ
4. Mahbub Restaurant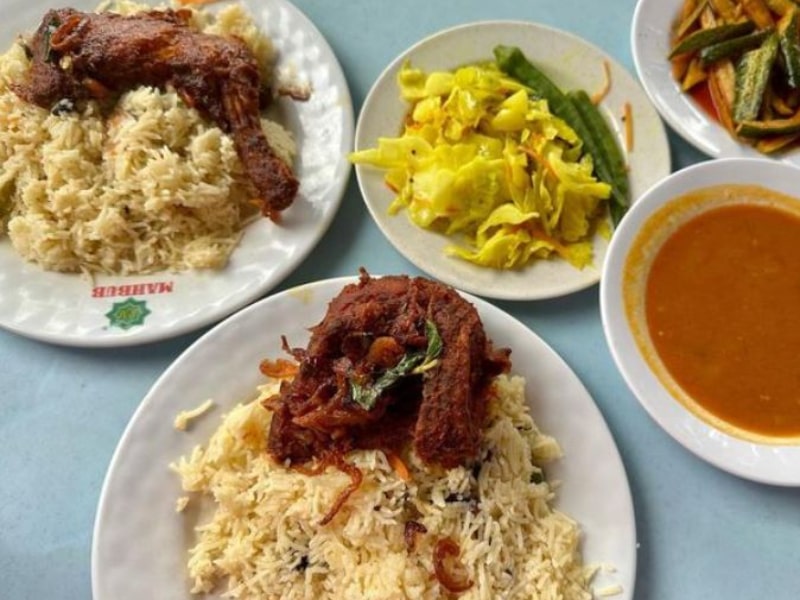 The thick juicy slabs of honey chicken and flavorful biryani rice are bound to send you into a fulfilling food coma at Bangsar's Mahbub. And the portion is ginormous and great for sharing if you don't have the stomach for it. Each serving comes with a side of tangy achar and curry. 
Address: 15-17, Lorong Ara Kiri 1, Bangsar, 59100 Kuala Lumpur
Opening Hours: Daily, 7.30am – 11pm
Contact: 03-2095 5382
Halal
Website | Facebook | Instagram
5.  Restoran Nathan's Corner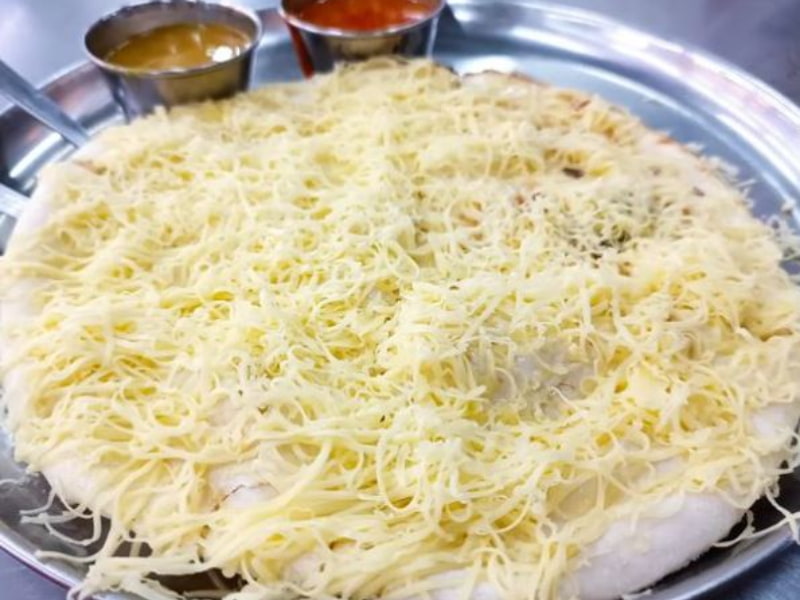 Getting a slice of pizza at 2am is close to impossible, but the second-best thing at Nathan's Corner is just as scrumptious: the cheese naan. And boy, Nathan's don't skimp on the cheese at all. Each naan is stuffed with oozy warm stringy cheese and topped with heaps of shredded cheddar for added intensity. Indulge with tandoori chicken, and you'll definitely be ready to knock out right after. 
Address: 1, Jalan 6/155, Bukit Jalil, 58200 Kuala Lumpur
Opening Hours: Daily, 24 hours
Contact: 03-7772 3572
Pork-free
6. Old Klang Road Hokkien Mee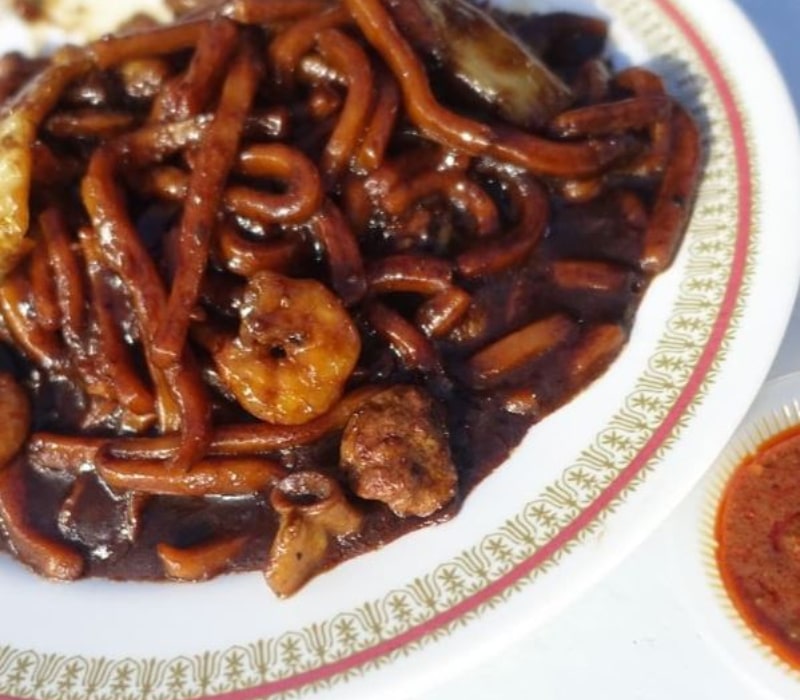 On late nights when you crave a greasy plate of Hokkien mee, drive to Old Klang Road. Yes, the name of the restaurant is also the location. Each noodle is thoroughly coated with a divine combination of caramelised soy sauce and oyster sauce. Aside from Hokkien mee, It's one of the best supper spots in KL for everything wok-fried. 
Address: A-20G, Jln Klang Lama, Batu 4 1/2, 58200 Kuala Lumpur
Opening Hours: Daily, 5pm – 1am
Contact: 016-274 5025
Non-halal
7. Restoran Boston Baru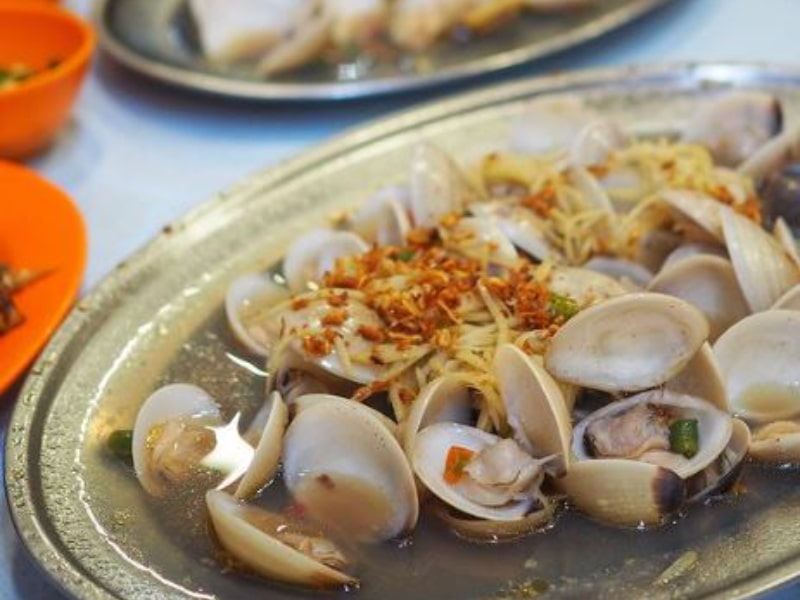 This age-old Klang restaurant is known for two things: long queues and steamed clams. If you have the willpower to overcome the former, the latter will reward your tastebuds with juicy Manila clams that are cooked in a broth laced with rice wine, chopped chillies, and garlic slices. For a clam dish with more oomph, check out the kam heong version. 
Address: 1E & 1F, Jalan Kapar, Kawasan 18, 41000 Klang
Opening Hours: Daily, 4pm – 12.30am
Contact: 012-674 3993
Non-halal
8. Brader John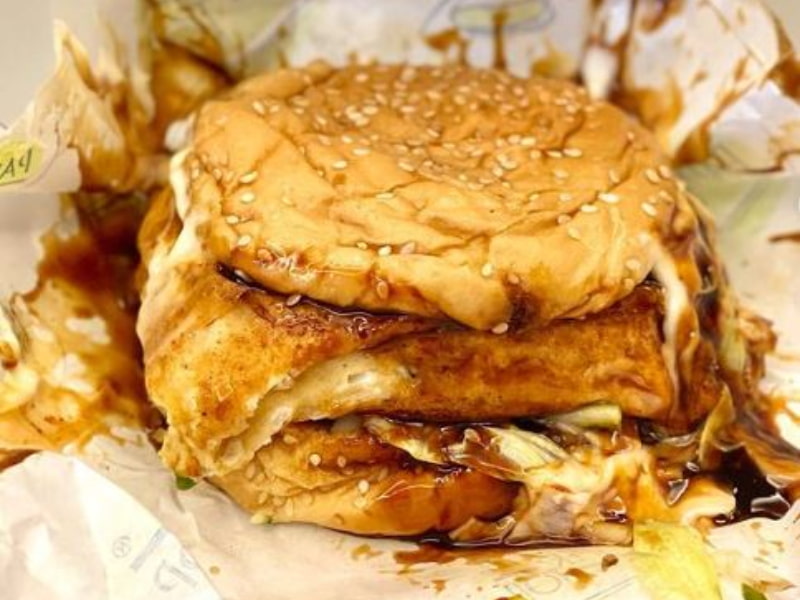 We can't compile a list of the best supper spots in KL without throwing in a quintessential Malaysian late-night grub: the sloppy Ramly burger. For years, Brader John was most known for working out of a food truck at Damansara Uptown and though said truck still stands (someone else is behind the grill now), the affable patty flipper has moved across the LDP divide to TTDI where he stands behind a humble street stall. Each burger comes full of shredded lettuce, tomatoes, a nicely charred patty, and John's addictive secret sauce. 
Address: 120, Jalan Burhanuddin Helmi, Taman Tun Dr Ismail, 60000 Kuala Lumpur
Opening Hours: Mon – Sat: 8.30pm – 3am
Contact: 012-694 4154
Pork-free
9. Serdang Midnight Curry Mee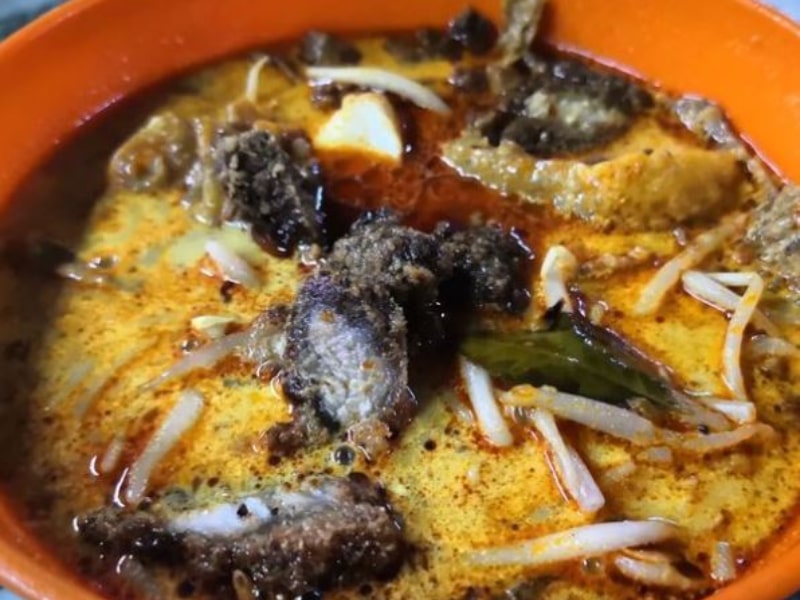 The cold breeze calls for a comforting bowl of curry mee. Operating from 9am till 12.30am, this rustic stall is where night walkers come to warm their bellies. The curry is rich and fiery enough to jolt your sleepy sense back to life, and the scrumptious ingredients include fried tofu, bean sprouts, roast pork, and fresh cockle. 
Address: 1230, Jalan Sekolah, Taman Muhibbah, 43300 Seri Kembangan
Opening Hours: Tues – Sun: 9pm – 3am
Contact: N/A
Non-halal
10. Satay Capitol 1951 – Warisan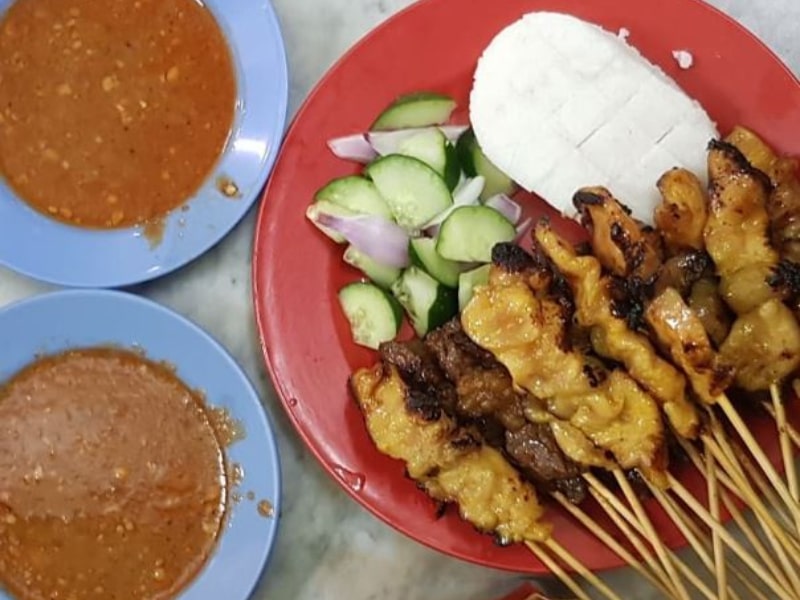 Don't be surprised to find a queue well into the early hours for a seat at Satay Capitol. The local favourite is a hit with families that flock here for its signature satay done either in chicken or beef. Each stick is cooked to peak golden brown under the watchful eye of a seasoned grill master. A satay isn't whole without dipping sauce, and Capitol's version is tasty enough to have it on its own.  
Address: 25, Jalan Raja Uda, Kampung Baru, 50300 Kuala Lumpur
Opening Hours: Mon – Sat: 3pm – 12am
Contact: 019-676 9409
Halal
Related: 5 Best Satay Places In KL And Selangor That Stick Out. For Good Reasons, Of Course!
11. ABC Bistro Cafe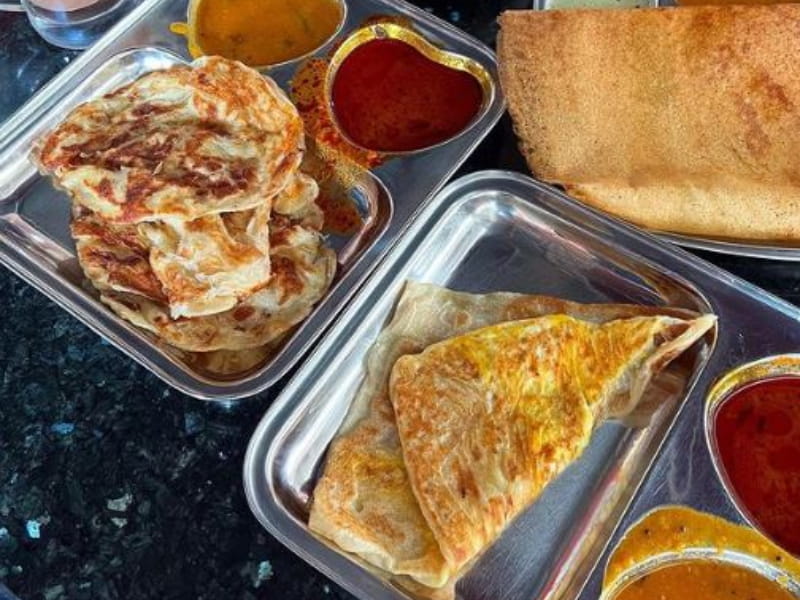 Undeniably, mamak restaurants are some of the best supper spots in KL because of how accessible they are. But a glut of options makes it hard to find one that ticks all the right boxes. Thankfully, Brickfields' ABC Bistro Cafe is known to be reliable, affordable, and comfortable. The 24/7 eatery offers a wide spread of Malaysian delicacies like nasi kandar, roti canai, Maggi goreng, and more. 
Address: 106, Jalan Tun Sambanthan, Brickfields, 50470 Kuala Lumpur
Opening Hours: Daily, 24 hours
Contact: N/A
Halal
Satisfy Your Midnight Hunger Pangs With The

Best Supper Places In KL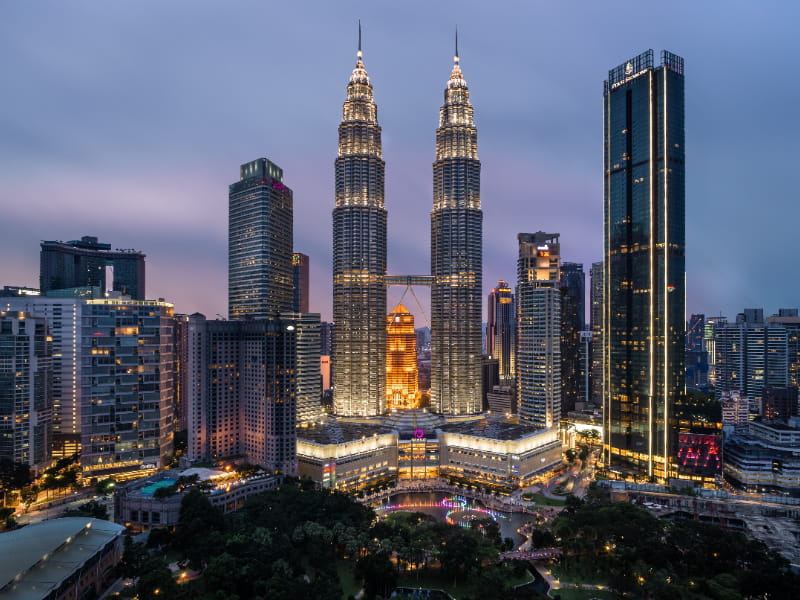 There's nothing worse than going to bed hangry! So keep this list of the best supper locations in KL for those nights when the growling gets overwhelming. Not a supper person? We've got food guides to explore when the sun is bright and up. Visit these Korean restaurants by Korean owners for legit kimchi jjigae, jjajangmyeon, and more. Or artisanal bakeries for all the croissants and sourdough you knead. Still not convinced? Well, it can't get any better than a humble plate of chicken rice, can it?