The humble Ramly burger ranks high on the upper echelons of Malaysian street food. Gloriously messy and abundantly saucy, this ultimate supper grub is perfected on five-foot ways, road curbs, and pretty much anywhere that's spacious enough for a push-cart stall. This explains why Ramly burgers are readily available everywhere. But what separates the spectacular from the ordinary? Malaysians have their go-to spots when the munchies kick in and this list is our attempt at listing down the best Ramly burgers in Kuala Lumpur, PJ, and Subang Jaya. Let's dig in.
Why Is Ramly Burger So Popular In Malaysia?
Founded by Ramly bin Mokni in 1978, think of Ramly burgers as the alternative to an American Sloppy Joe through the procurement of local meat cuts. The affordable price, combined with Halal certification, turned Ramly burgers into a household name. Fun fact: They're so famous that a US burger personality made his own version though he didn't explicitly refer to it as Ramly burger.
How Much Do Ramly Burgers Cost?
Depending on the style (Special, Double Special, etc.), a Ramly burger can cost between RM5 and RM15. Localities make a difference too, so you should expect to pay a little more in the Klang Valley compared to, say, Ipoh. 
These Are The Best

Ramly Burgers In Kuala Lumpur

,

PJ

&

Subang Jaya

 
Saucy delicacies. 
1. Brader John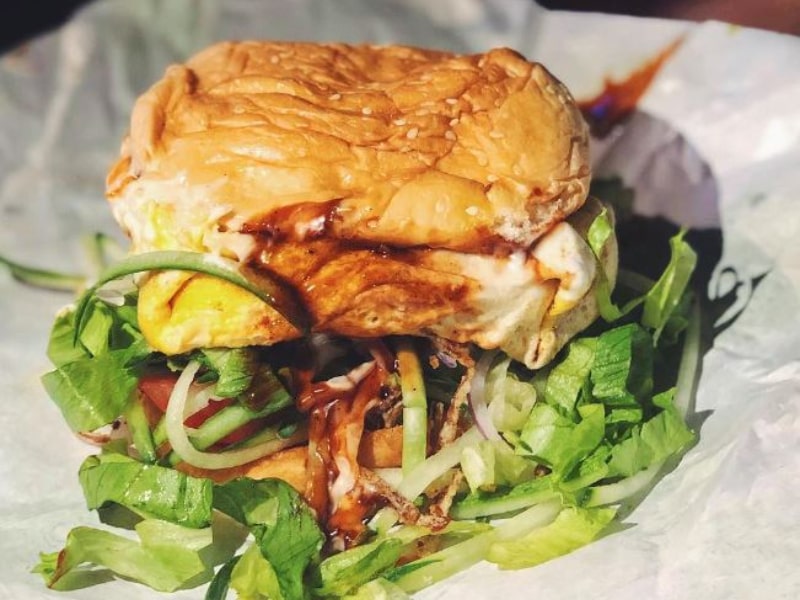 Not to be confused with the Damansara Uptown branch (though it was named after him) because this humble stall located before a traffic stop in TTDI is helmed by the man himself. Friendly and armed with unmatched finesse over the sizzling cast iron, John switches between grilling patties and cracking eggs with such panache, you can't help but wonder just how many burgers this man churns out in one night. His creations are generously garnished with lettuce and tomatoes, plus a helping of his signature sauce—hands down one of the best Ramly burgers in Kuala Lumpur.
Address: 120, Jalan Burhanuddin Helmi, Taman Tun Dr Ismail, 60000 Kuala Lumpur
Opening Hours: 
Mon – Sat: 8.30pm – 3am
Contact: 012-694 4154
2. OM Burger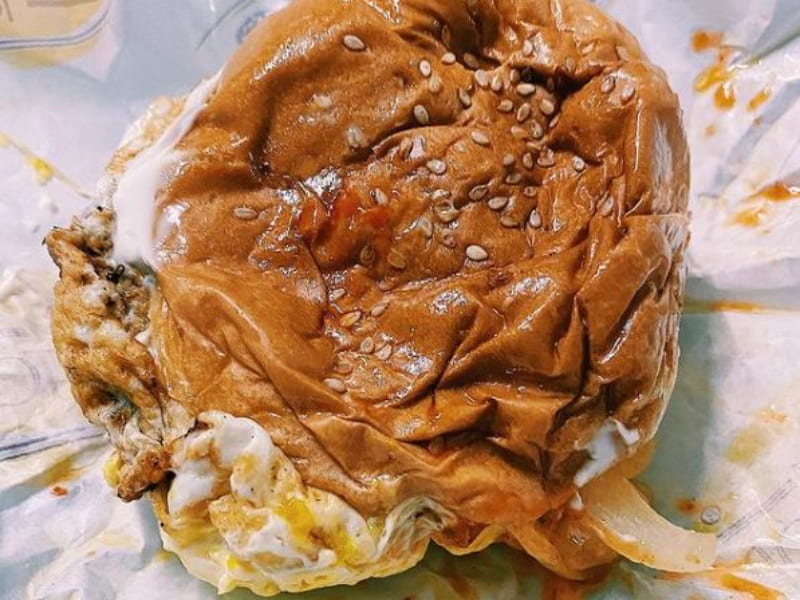 OM Burger is a household name in Ampang, and quite possibly the best and most authentic version of Ramly burger you can find on this side of Kuala Lumpur. Stationed in front of a 7-11 so you know it's an OG, OM's buns and patties are known for their stark greasiness, which provides a sloppy bite that oozes so uncontrollably that it's not surprising for sauces to drip down your forearm. 
Address: 7-11, Jalan Ayer Kerja Lama, Ukay Heights, 68000 Ampang
Opening Hours: Daily, 5.30pm – 11.45pm
Contact: 018-975 7554
3. Burger Cili Padi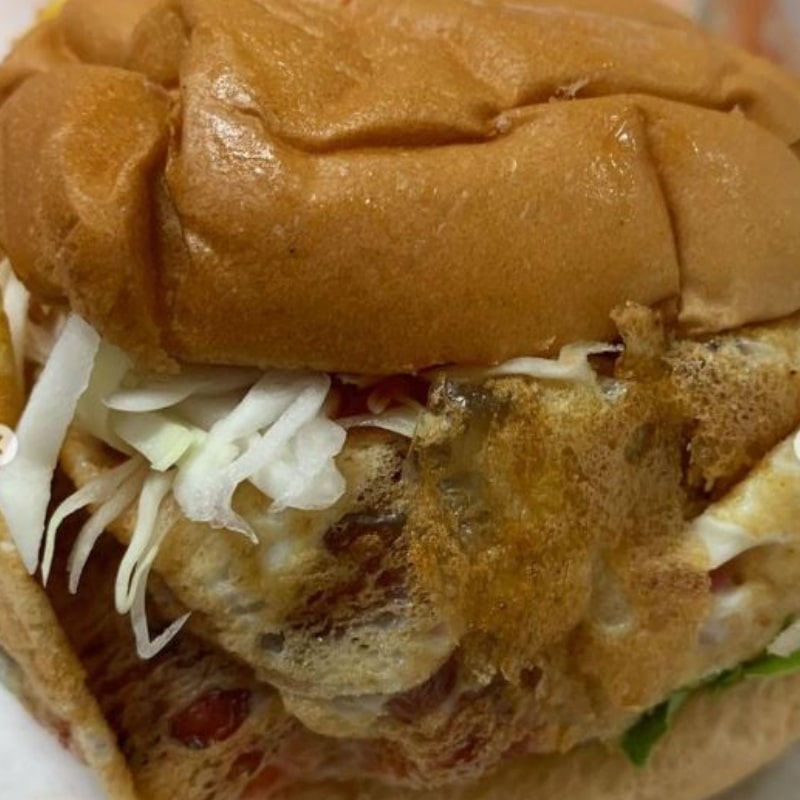 Fancy eye-watering heat in your order? Located at Pandan Jaya, the burgers here are what the stall name entails—garnished with fiery red and green bird's eye chillies. You can take it up a notch by requesting more chillies, dialling down the Scoville scale with fewer chillies, or omitting them entirely. 
Address: Pandan Jaya, 55100 Kuala Lumpur
Opening Hours: 
Mon – Sat: 3.30pm – 3am
Contact: 013-373 8937
4.  Kaw Kaw Burger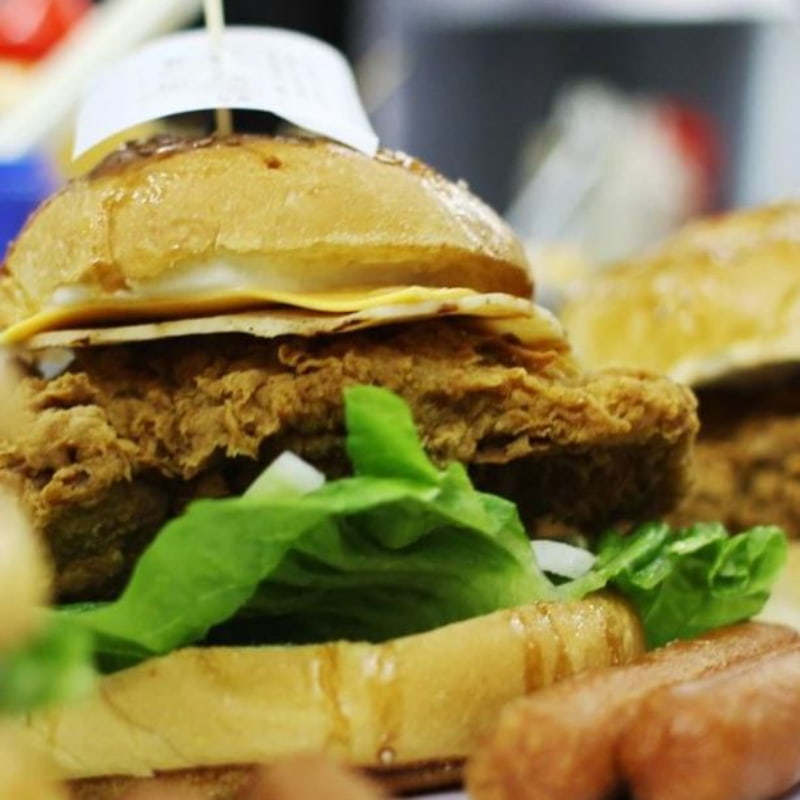 What are the hallmarks of the best Ramly burger in Kuala Lumpur? Thick patties? Great sauces? Fluffy buns? Kaw Kaw Burger checks these boxes—and then some. The menu also spreads out to beef bacon, fried chicken cutlets, and turkey slices. There are options for mixing and matching too, which means you get to combine chicken and beef patties if you want a burger that's different from the norm. 
Address: Jalan 4a/27a, Wangsa Maju, 53300 Kuala Lumpur
Opening Hours: Daily, 5pm -1am
Contact: 012-345 2240
5. Zam Burger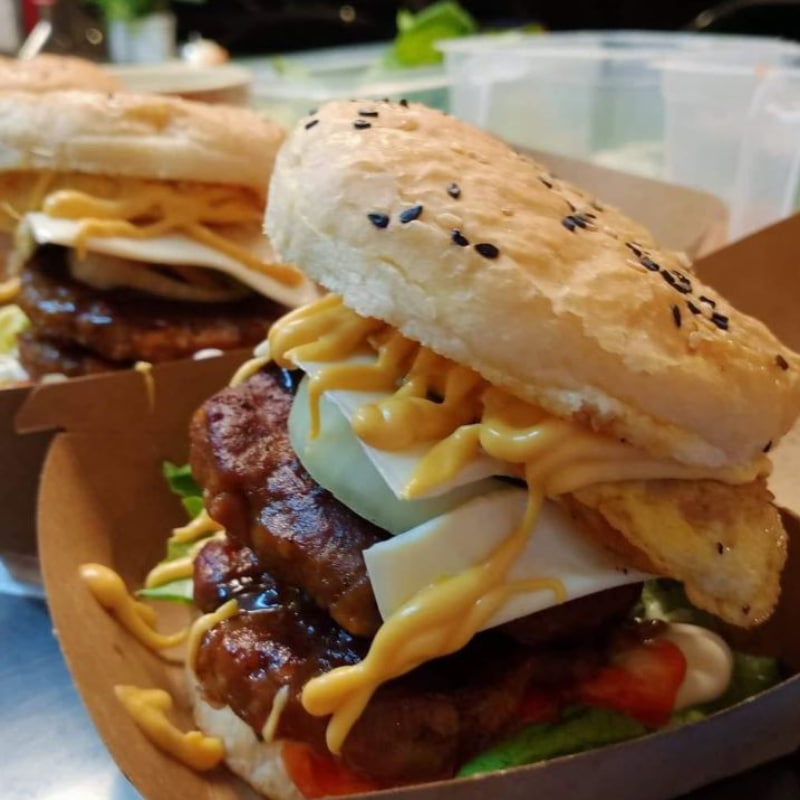 Using homemade patties as opposed to store-bought variants, Zam Burger is known for its thick creations and delicious sauces. The choice to go homemade proves to be a hit among customers as each bite yields a unique texture and mouthfeel not commonly experienced in typical Ramly burgers. Long lines are expected during supper time so don't complain about the wait!
Address: 26, Jalan 6/23b, Taman Danau Kota, 53300 Kuala Lumpur
Opening Hours:
Mon – Fri: 5.30pm – 11.30pm
Contact: 019-243 2924
6. The Burger Shop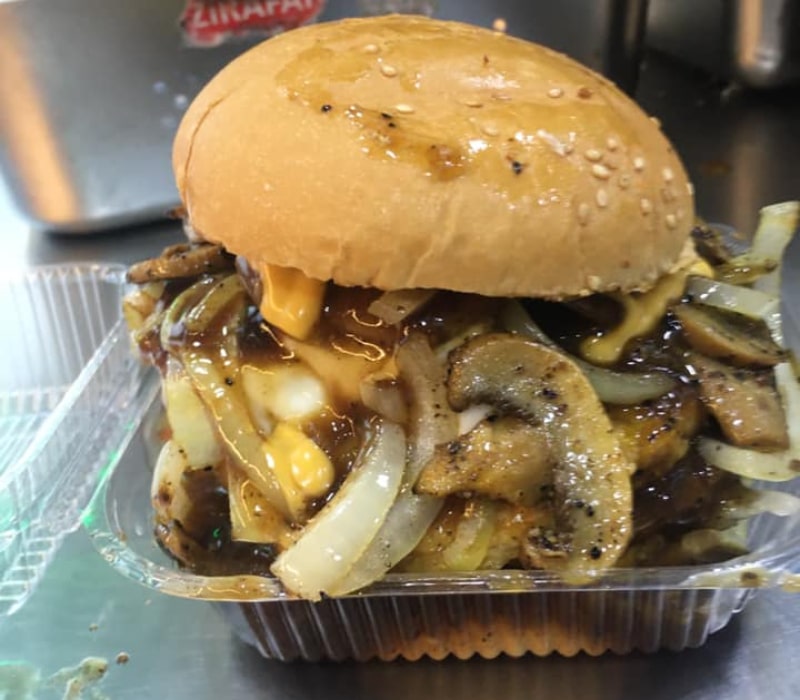 SS15's food haven isn't complete without The Burger Shop. From an unassuming stall to a food truck, famishing supper goers vouch for its consistent quality over the past two decades. Similar businesses have come and gone, but The Burger Shop still stands tall through the thick and thin. Which is why loyal patrons vouch that the best Ramly burgers in Subang Jaya can only be found here. But if you're craving something else apart from burgers, the extensive menu also consists of hot dogs and fries. 
Address: Jalan SS15/8a, 47500 Subang Jaya
Opening Hours:
Tues – Sun: 6pm – 12am
Contact: 011-5126 0339
7.  Burger Baek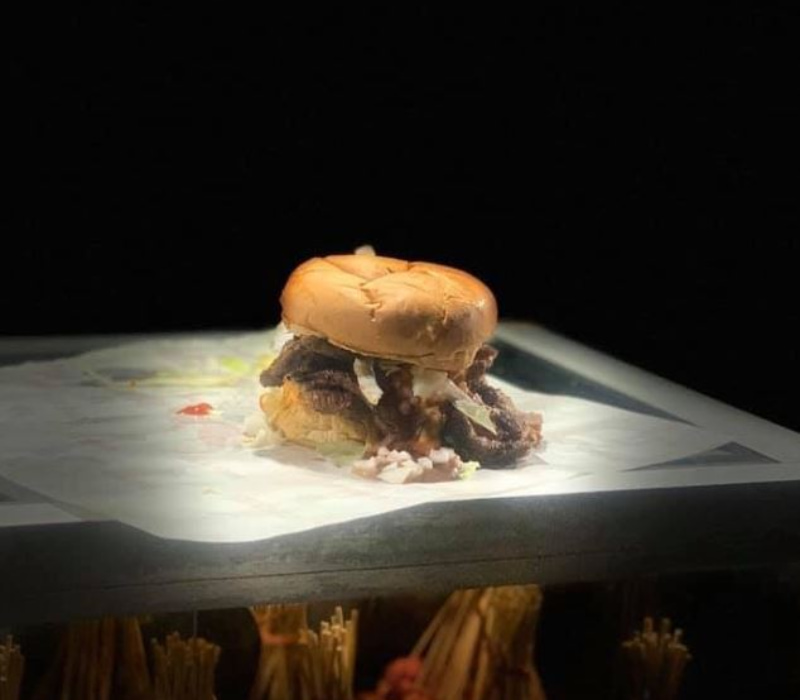 A short drive from busy SS15 is the dynamic enclave of Bandar Sunway where the famous Sunway Pyramid and Sunway Lagoon reside. But within the vibrant district is also where Burger Baek resides, a reliable spot for scrumptious supper bites. Like The Burger Shop, Burger Baek also boasts two decades worth of patty flipping experience. But unlike the typical sauce-drenched burgers we're used to, Burger Baek scales down on the sauces and lets the ingredients shine—great if you don't like biting into a soggy sandwich. 
Address: Jalan PJS 8/14, Bandar Sunway, 46150 Petaling Jaya
Opening Hours: Daily, 3pm – 3am
Contact: 017-200 1814
8. Zamani Burger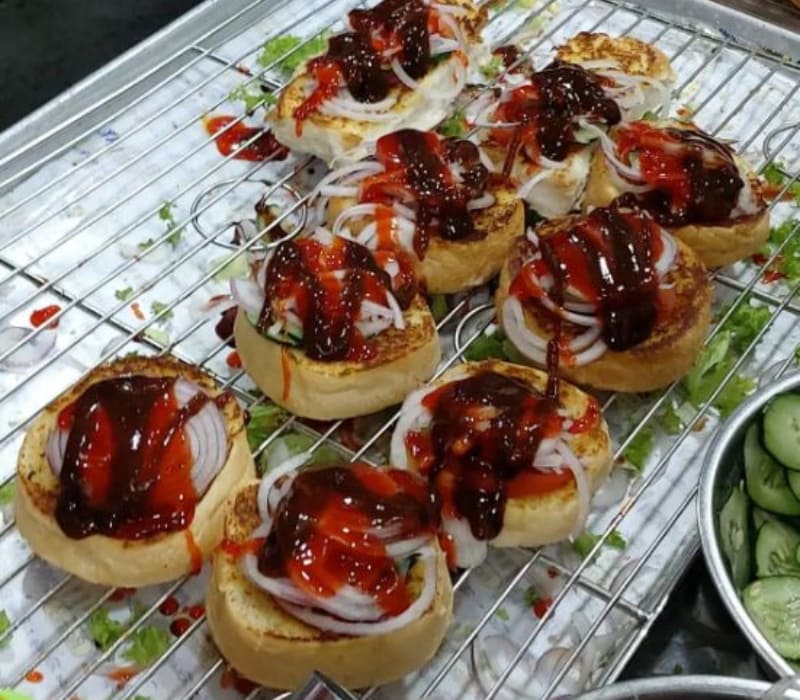 For fans of Zamani Burger, they'll tell you that the best Ramly burgers in PJ are not in hippy spots like SS2 or Taman Paramount but in PJ Old Town, which as the name suggests, is the oldest part of Petaling Jaya. Zamani Burger is parked in front of a Public Bank branch and lines form as early as 6pm. Manned by a father and daughter duo, the burgers are known to have balanced flavours; meaning there's just enough sauce for sloppiness (not overtly), a generous serving of shredded lettuce (so you feel less guilty), and a perfectly grilled patty. 
Address: Seksyen 1, 46000 Petaling Jaya
Opening Hours:
Mon – Sat: 4.30pm – 12am
Contact: 017-328 5589
9. Mr. Burger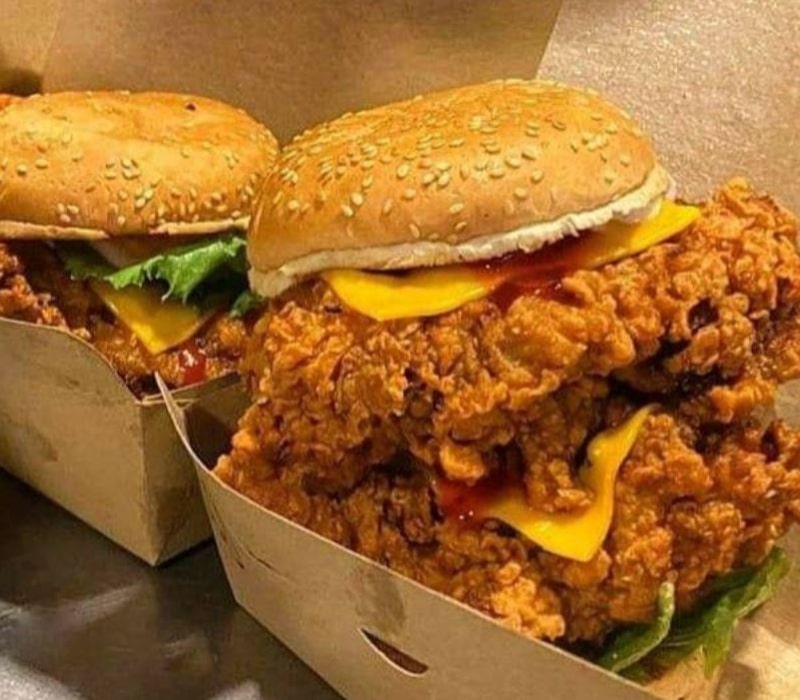 Traditionally, Ramly burgers don't come as sets. But the options at Mr. Burger & John can come bundled with drinks (juice or soda) and fries for a complete meal. There's more to just burgers too. There are chicken foldovers, fried chicken sandwiches, and even kebabs! 
Address: Jalan PJS 2/18, PJ Seksyen 2C – 2D, 58200 Petaling Jaya
Opening Hours: Daily, 4pm – 2am
Contact: 011-1668 4144
Satisfy Your Late Night Cravings With The

Best Ramly Burgers In Kuala Lumpur

,

PJ

&

Subang Jaya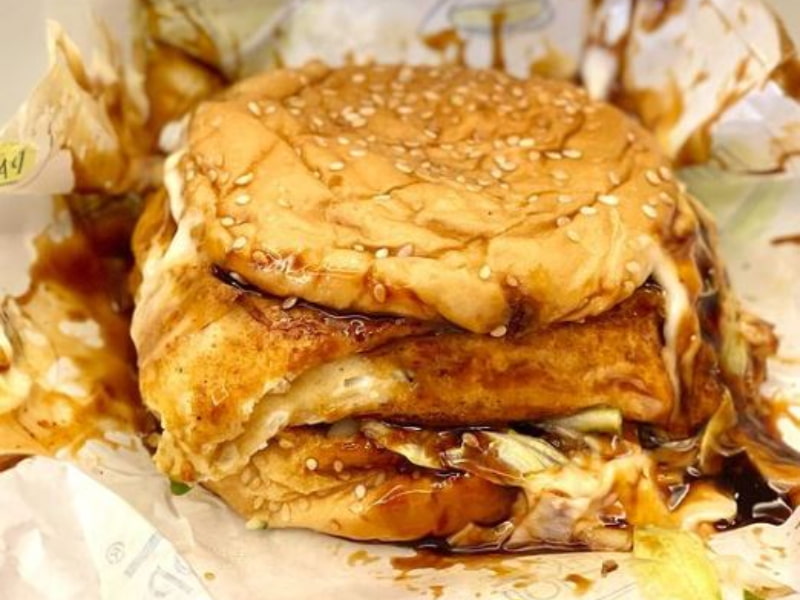 And there you have it! A list of some of the best Ramly burgers in the Klang Valley for curing munchies (or a hangover). Not a fan of Ramly burgers? Thank goodness Malaysia isn't short of culinary options! From Chinese grub on a budget to fiery Indian curries, you'll be spoilt for choice in our Food Guide options.