Men shall not live by bread alone. Of course, a bread-only diet spells disaster for one's health. Bowel movement, specifically. But who doesn't love a warm loaf of oven-fresh bread, a flaky almond croissant or a crunchy sourdough slice? Whatever form they take, baked goods are enjoyed all year round, at any time of the day, by all ages. But not all bread is created equal, and we've taken the time to scour the many spots in the Klang Valley to arrive at this list of the best bakeries in KL and PJ. Butter up, folks, you'll knead this.
These Are The

Best Bakeries In KL

 
The capital rises to the occasion. 
1. Tommy Le Baker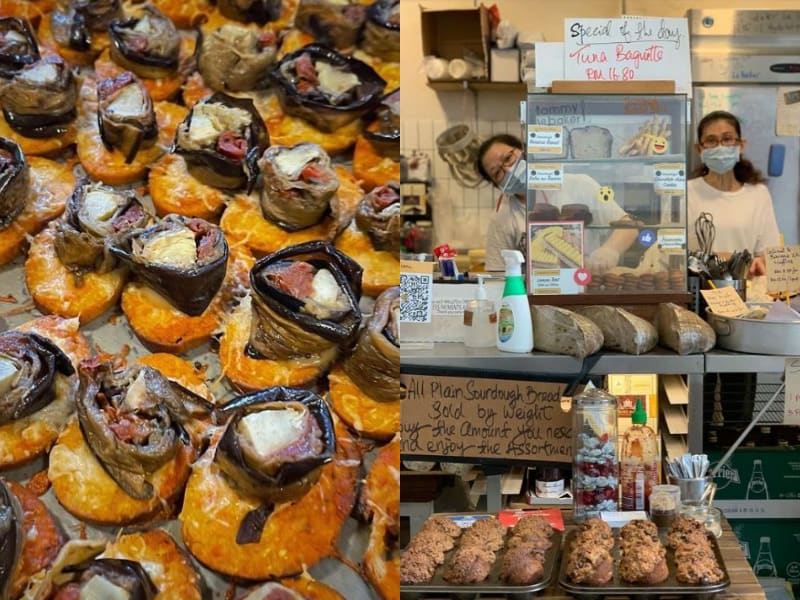 The hippy Zhongshan Building is home to hole-in-the-wall cafes, boutique stationery shops, and Tommy Le Baker, a bakery helmed by a France-trained pastry chef. Everything here is kneaded, shaped, and baked on-site, from the sourdough loaves to the bite-sized tartines. For a substantial brunch, try the avocado sandwich or tuna baguette. The al fresco dining area is set in a charming courtyard, which certainly adds to the laidback appeal of the bakery. 
Address: No 82, Zhongshan Building, 80, Jalan Rotan, Kampung Attap, 50460 Kuala Lumpur
Opening Hours:
Mon: 8.30am – 8pm
Tues – Sun: 8am – 8pm
Contact: 010-266 4878
2.  Smith Breads & Cafe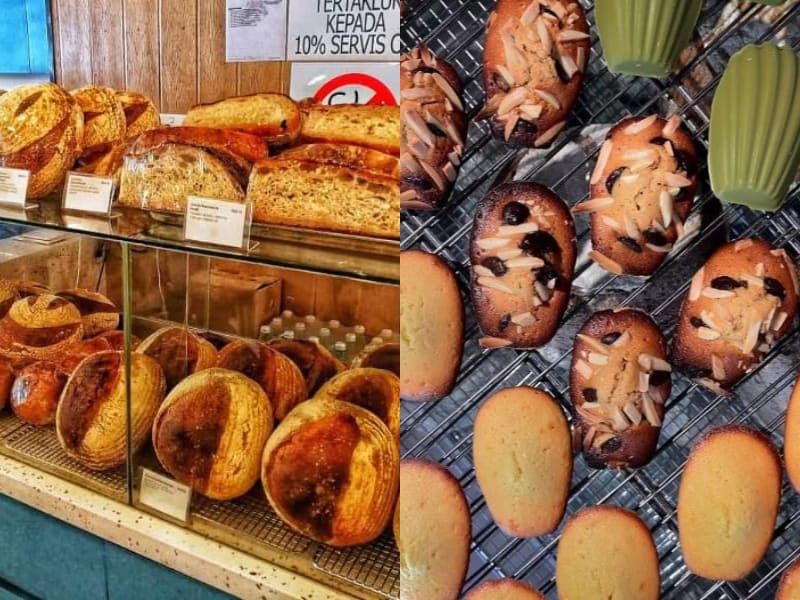 Specialising in wood-fired creations, Smith's sourdough loaves and brioches pack a smoky punch that's distinctively different from others. Don't particularly fancy the robust texture of sourdough? Then sink your teeth into an array of delectable scones, madeleines, and financiers, with a sobering cup of hot black on the side. 
Address: 71, Jln Setia Bakti, Bukit Damansara, 50490 Kuala Lumpur
Opening Hours: Daily, 8am – 5pm
Contact: 03-2011 2682
3. VCR Bakehouse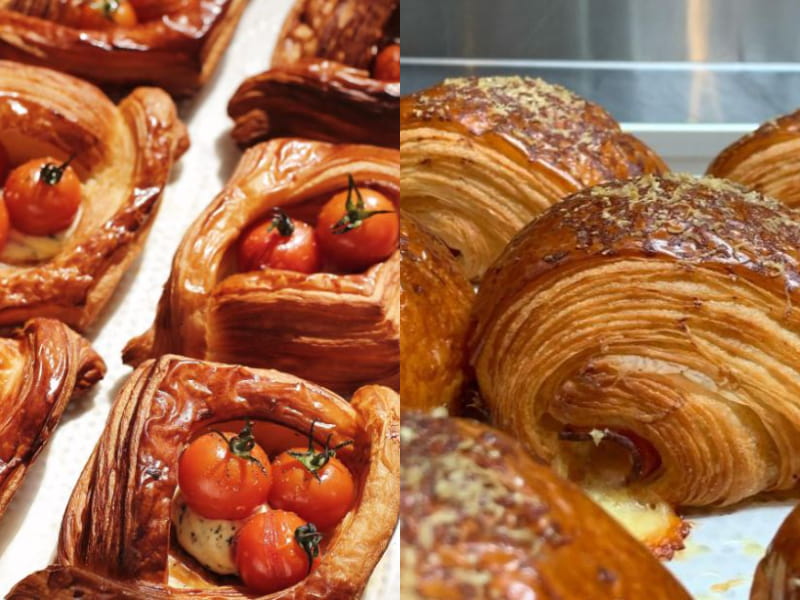 From the team behind Bangsar's busiest cafe comes one of the best bakeries in KL, VCR Bakehouse. Regulars will feel right at home here as the fashionable baristas concoct the same brews that made VCR famous, but the addition of an in-house bakery makes the visit all the more delightful. The widespread selection includes croissants, Danish pastries, as well as seasonal offerings like apple strudels and orange tarts. 
Address: Unit 2B, 2C Shoplex, Jalan Kiara, Mont Kiara, 50480 Kuala Lumpur
Opening Hours: Daily, 7am – 5pm
Contact: 03-2011 8226
Related: 11 Bakeries In KL & PJ For The Flakiest And Most Buttery Croissants 
4. KLCG Confectionary Bakery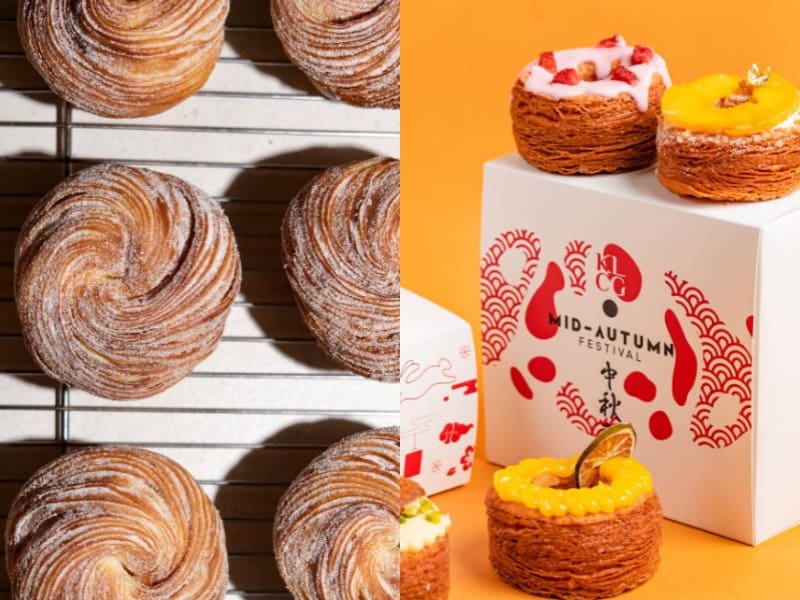 Nestled within the striking Kuala Lumpur City Gallery colonial building at Dataran Merdeka, this rustic bakery is where you'll find a classic New York staple: A croissant-donut hybrid simply called the "cronut". Flavours include matcha, lotus biscoff, lemon zest, and raspberry. Apart from cronuts, there's also the "cruffin", a cross between croissants and muffins. Those with a savour-adjacent palette should give the bagel sandwiches a go, with the choice of crispy Thai chicken or beef for protein. 
Address: 27, Jln Raja, Dataran Merdeka, 50050 Kuala Lumpur
Opening Hours: Daily, 9am – 6pm
Contact: 012-389 3907
Website | Facebook | Instagram
5.  Flaaah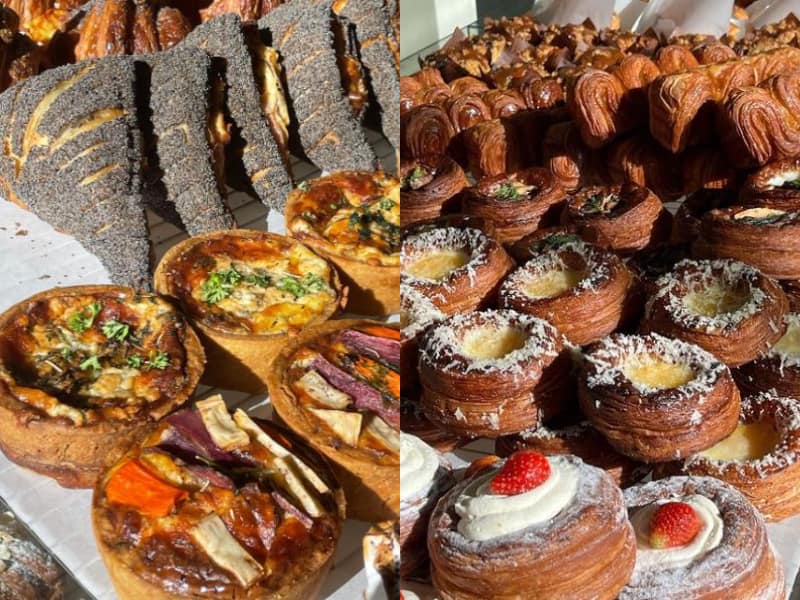 A playful interpretation of the word "flour", Flaaah sits within the modernised section of Petaling Street where hidden bars and contemporary cafes are aplenty. The industrial-inspired space is sun-washed from the floor-to-ceiling glass windows, while modular chairs and tables fill the corners. Regulars say this is the best bakery in downtown KL for buttery croissants, but don't forget to  try the sinful cakes for an indulgent afternoon snack. 
Address: G01, Four Points, 2, Jalan Balai Polis, City Centre, 50000 Kuala Lumpur
Opening Hours: Daily, 8am – 4pm
Contact: 012-502 5591
Website | Facebook | Instagram 
6. The Bread Bar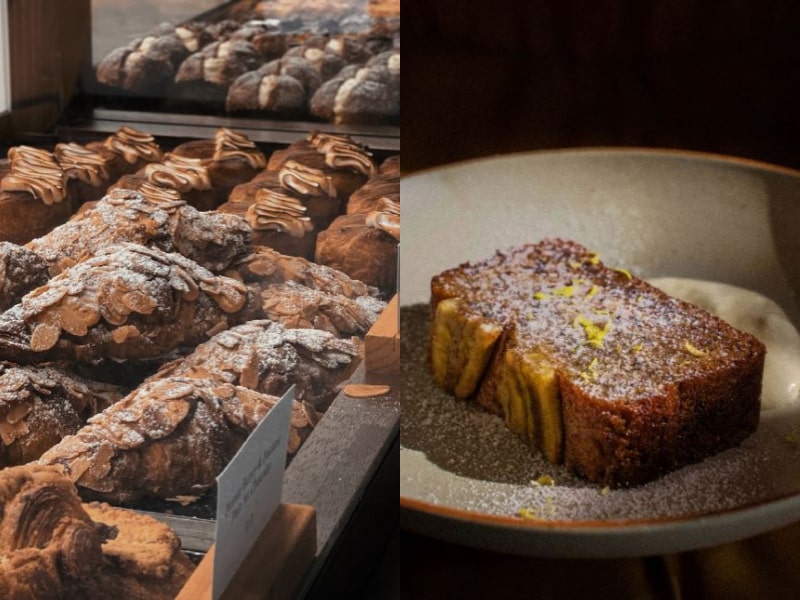 Dark and moody, this TTDI bakery looks the part of an obscure speakeasy, but it's no watering hole. Instead, The Bread Bar intoxicates with the freshest focaccias, hearty grilled cheese sandwiches, and comforting banana bread loaves. The pasta is said to be delicious too, so stop by for lunch if you're nearby. 
Address: 57, Lorong Rahim Kajai 13, Taman Tun Dr Ismail, 60000 Kuala Lumpur
Opening Hours:
Mon – Tues: 8am – 5pm
Thurs – Sun: 8am – 5pm, 6.30pm – 10.30pm
Contact: 011-1200 5626
Related: Where To Eat & Drink In TTDI If You Don't Know What's Good
7. The Bread Shop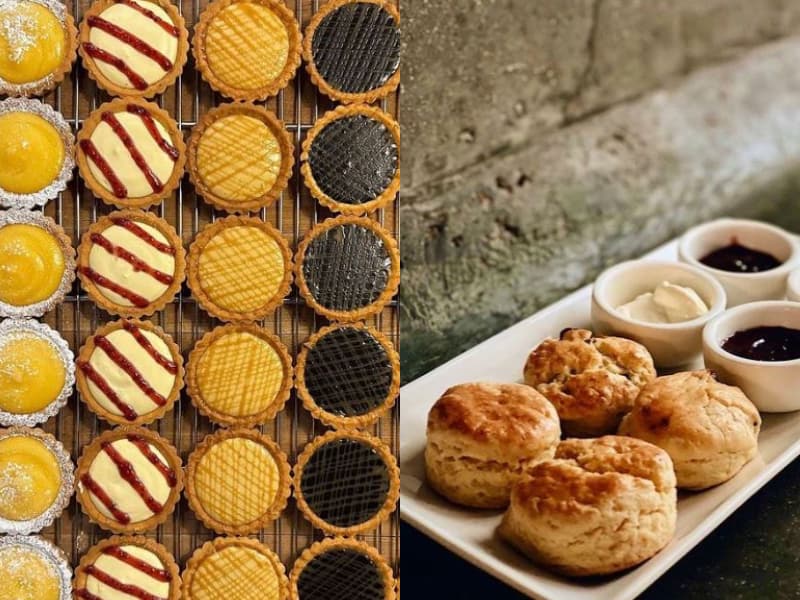 Situated along a stretch of upmarket restaurants in Damansara Heights is The Bread Shop, a quaint bakery known for its wide varieties of oven-fresh creations. A large counter commands your attention as you enter, which is always filled to the edges with tarts, pies, Danish pastries, baguettes, and the like. There's so much, you'll be spoilt for choice. 
Address: 11, Jalan Setiakasih 5, Bukit Damansara, 50490 Kuala Lumpur
Opening Hours: Tues – Sun: 8am – 6pm
Contact: 03-2093 8734
8.  Bray Bakery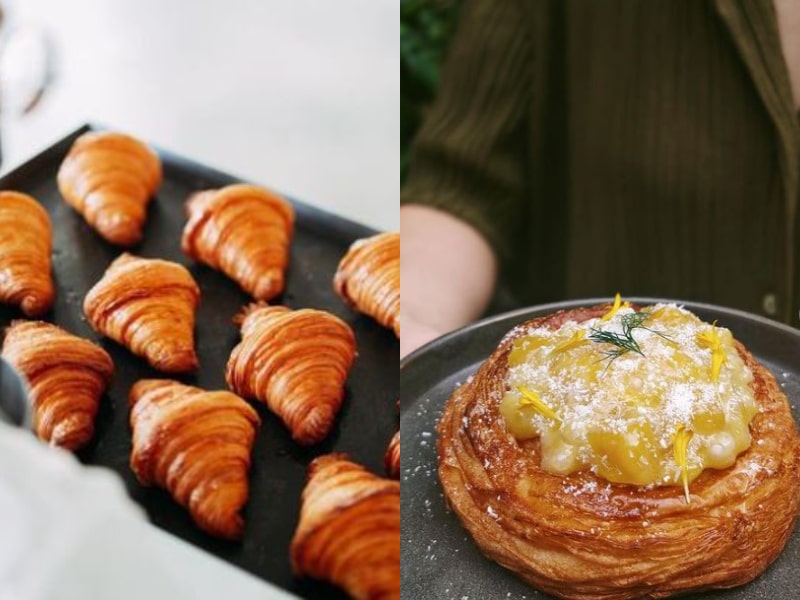 Bray Bakery's ensemble of sourdough loaves makes braving the chaotic city traffic a little less arduous. Located on the ground floor of an office building, the bakery is frequented by patrons from all walks of life, from suit-wearing professionals to film-shooting hipsters. And it's also one of the best bakeries in KL for a quick sandwich and coffee lunch combo. 
Address: #G-02, Menara See Hoy Chan, 374, 50400 Kuala Lumpur
Opening Hours: Tues – Sun: 8am – 5pm
Contact: 012-582 2519
Website | Facebook | Instagram
Don't Miss These

Best Bakeries In PJ

Too
The Selangor city doesn't skim on bakeries that go against the grain. 
9. dou dou bake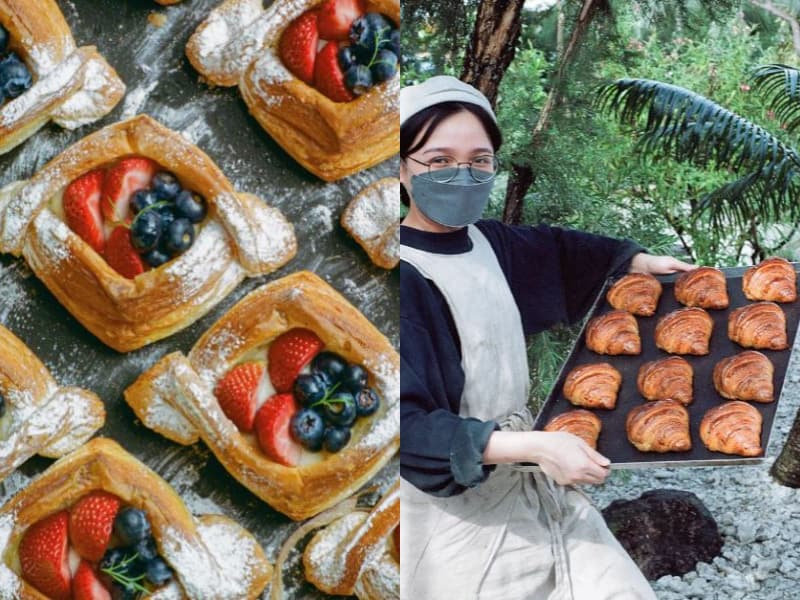 When dou dou bake emerged at the bend of a shophouse row at quiet Taman Rasa Sayang, its appearance was shrouded in mystery and allure. Exposed brick walls, a garden with lanky ferns, and metal accents all over. An interior design studio or a bakery? In the three years since opening in 2020, the urban-leaning "sourdough bakery and coffee temple" commands a loyal following that shows up every weekend to indulge in French pastries, seasonal sponge cakes, and the occasional cannoli. 
Address: 38, Jalan SS 4c/5, Taman Rasa Sayang, 47301 Petaling Jaya
Opening Hours:
Mon – Thurs: 7.30am – 6pm
Fri: 7.30am – 11pm
Sat – Sun: 8.30am – 11pm
Contact: 011-6963 5817
Website | Facebook | Instagram
Related: 17 New Cafes In KL & PJ To Visit If You're Tired Of The Same Places
10. bröom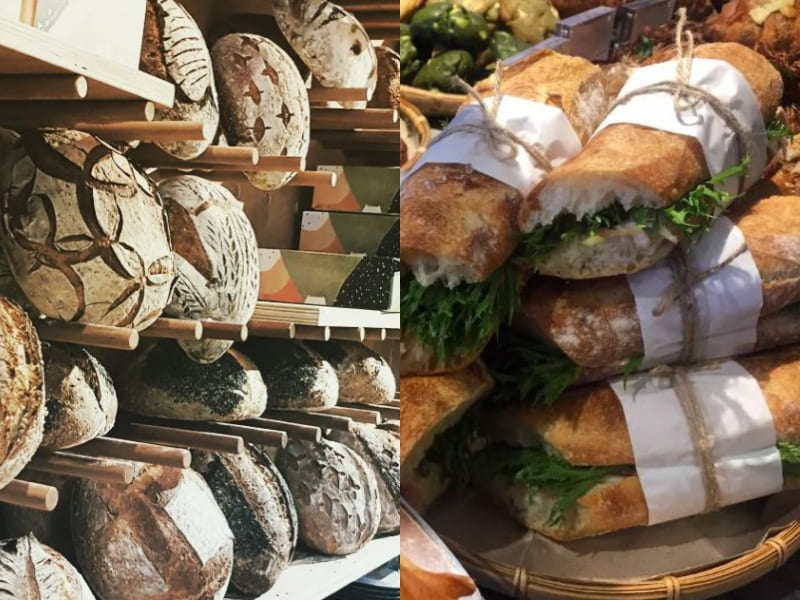 Taman Paramount's bröom is ready to sweep you away with its pastries embodying Nordic sensibilities and Malaysian flavours. The menu consists of savoury starters like portobello mushroom cheese croissants, baguette sandwiches, and sweet treats such as brownies topped with cookie crumbles. If you love a great spread, this could be the best bakery in PJ for you. 
Address: 27, Jalan 20/13, Taman Paramount, 46300 Petaling Jaya
Opening Hours: Wed – Mon: 8.30am – 10pm
Contact: 018-231 2823
Website | Facebook | Instagram 
11. Universal Bakehouse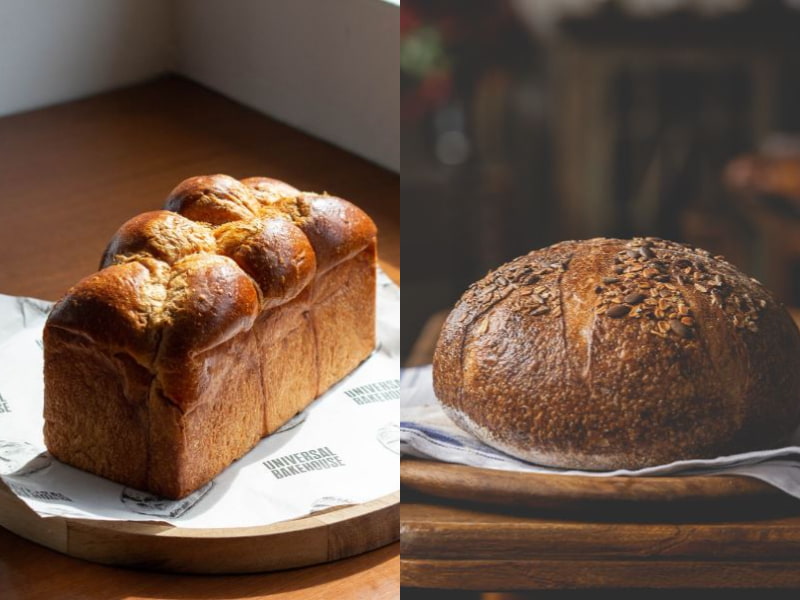 When Kedai Dobi Universal's owners retired, its neighbour, Table & Apron, took over the lot but also preserved a nod to heritage with a signboard exuding '70s charm for a new venture: Universal Bakehouse. The neighbourhood bakery doesn't ride on culinary bandwagons, it instead pays attention to the simple and honest, the literal bread and butter of baking. Sourdough and focaccia are best-sellers and it's common for regulars to get them in bulk. But that's not to say Universal Bakehouse is a one-trick pony. Other goods on display like cinnamon rolls and marble cakes are worth checking out too. 
Address: 21, Jalan SS 20/11, Damansara Kim, 47400 Petaling Jaya
Opening Hours: Tues – Sun: 8.30am – 3pm
Contact: 011-3332 7581
Website | Facebook | Instagram
12.  Provisions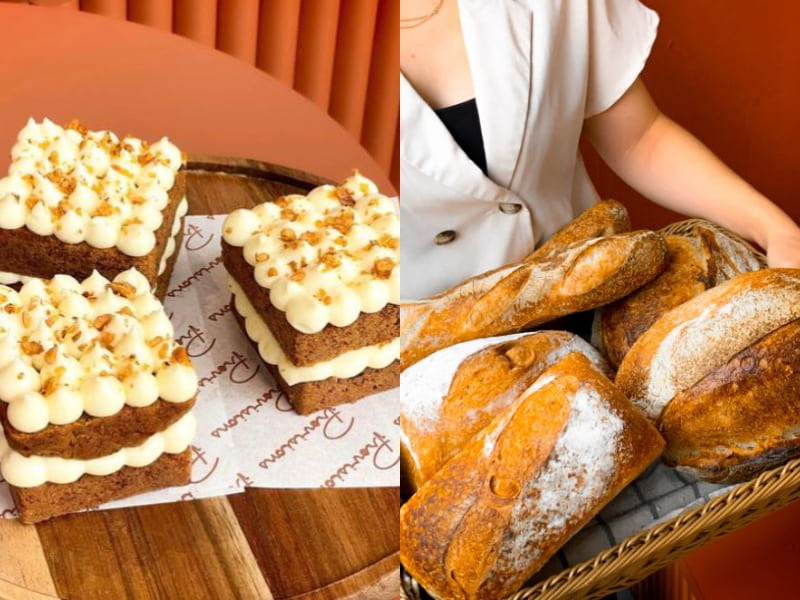 A few years back, contemporary Malaysian restaurant, LI, ventured to set up one of the best bakeries in PJ: Provisions. Decked out in unmistakable terracotta shades, the bakery-cafe is home to crusty sourdough as well as the softest Japanese milk bread and hot cross bun. While you're checking out the baked goods, maybe pick up a jar of homemade kaya to complement your carb of choice. 
Address: 49, Jalan SS 22/23, Damansara Jaya, 47400 Petaling Jaya
Opening Hours: Tues – Sun: 8am – 5.30pm
Contact: 03-7731 7971
13.  Kona Bakehouse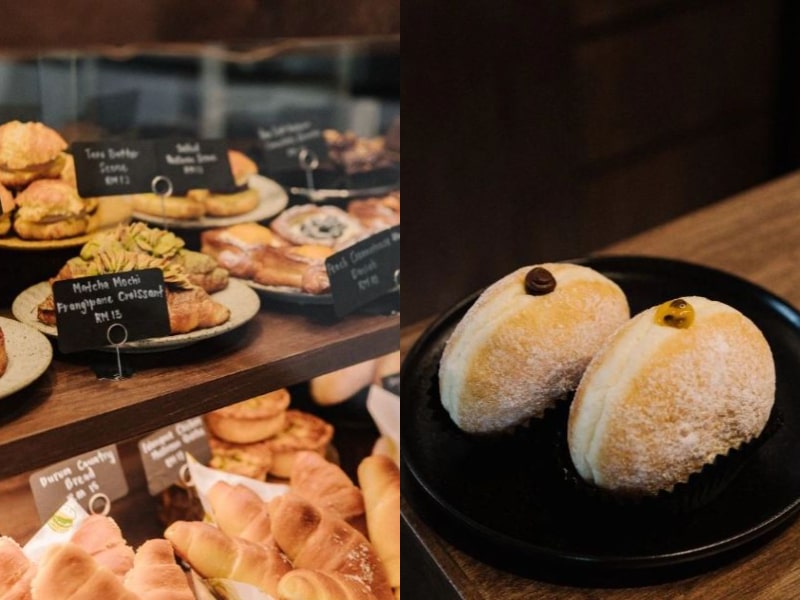 Borrowing influences from Japan and beyond, Kona brings its own brand of pastries and bread to SS2's burgeoning cafe scene. The minimal decor juxtaposes with the vibrant selection of baked goods on rotation, which lists everything from taro-filled scones to salted sausage buns. Those with a sweet tooth will thoroughly enjoy the Berliner with the option of rich dark chocolate or decadent passion fruit jam as stuffing. 
Address: 49, Jalan SS2/30, SS2, 47300 Petaling Jaya
Opening Hours: Tues – Sun: 8am – 6pm
Contact: 016-200 5541
Head To These

Best Bakeries In KL

&

PJ To Loaf And Be Loaf-ed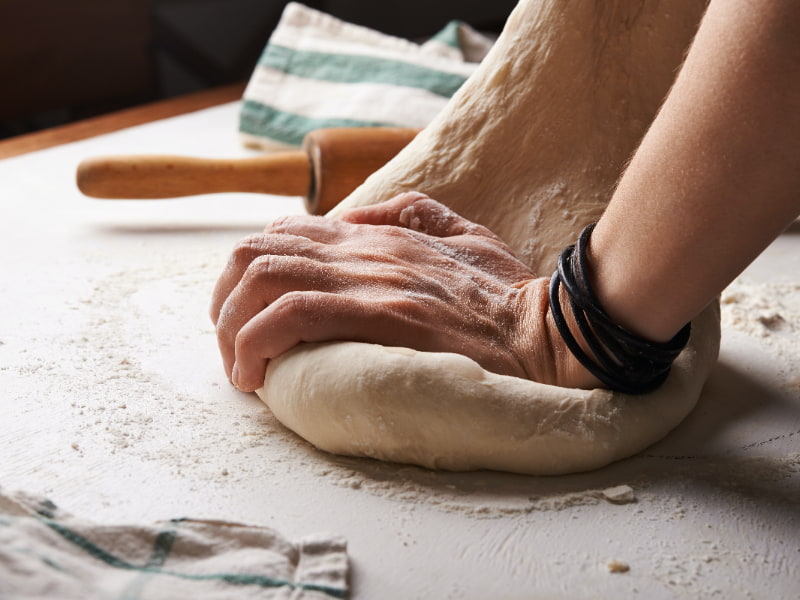 Next to rice, most Malaysians' other sustenance of choice is bread. Although there's no denying the simplicity and accessibility of supermarket-available bread, the best bakeries in KL and PJ expand the range with artisanal approaches to the ancient art of slinging dough.
The Klang Valley is home to some of the nation's most sought-after culinary experiences. Through our heavily-researched food guides, you'll stumble upon the best eats across cuisines of every kind, from all-you-can-eat Japanese buffets and scrumptious Korean BBQ spots to luxurious rooftop restaurants in the capital.