With our pin-straight, droopy, and short Asian lashes, finding a good mascara that will effectively hold our curls is an absolute must. It's either that or opting for an eyelash extension, which may be an immediate fix, but one that requires more maintenance over time. There are also false lashes as another alternative, but those can be a real pain to apply. All in all, neither are very practical options on a daily basis. So, instead of going through this hassle, why not take the time to find the right mascaras best suited for your Asian eyes? Here are some top picks that will allow you to flaunt and lengthen your natural lashes. 
Best Mascaras For Asian Eyes

With Short Lashes
These will lengthen, volumise, and hold up curled lashes.
1. Kiss Me Heroine Make Long And Curl Mascara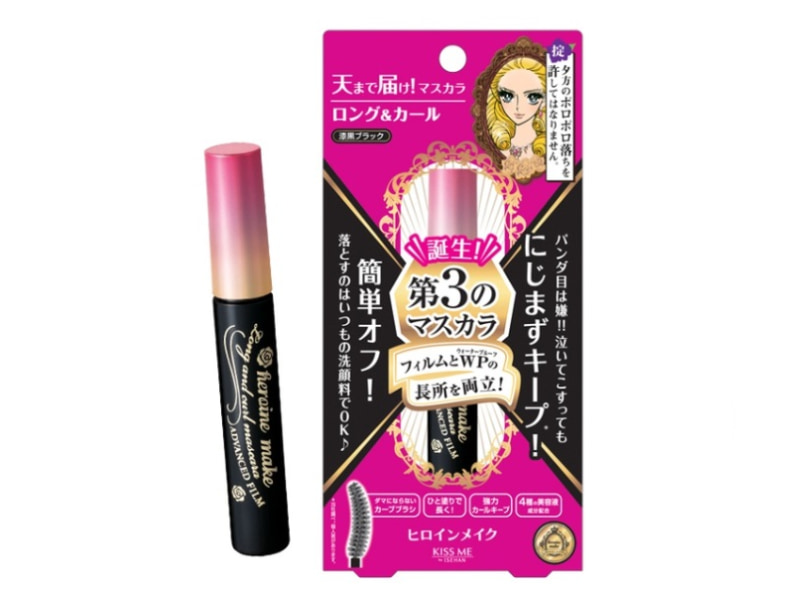 The Kiss Me Heroine Make Long And Curl is one of the best mid-range mascaras for Asian eyes by far. Its lightweight formula feels gentle on the lashes and makes it easy to wear throughout the day. It's neither watery nor too thick, and the pigmentation is dark enough to create fuller lashes. If you prefer more natural-looking lashes for daily wear, go for the brown shade for a subtle hint of colour.
The curved, U-shaped brush applicator is great for separating and lifting the lashes from root to tip. The bristles aren't tightly packed so there's no need to worry about clumping (*does celebratory dance*). Additionally, it's also waterproof, which means your curled lashes are going to stay in place all day long.
2. Etude House Lash Perm Curl Fix Mascara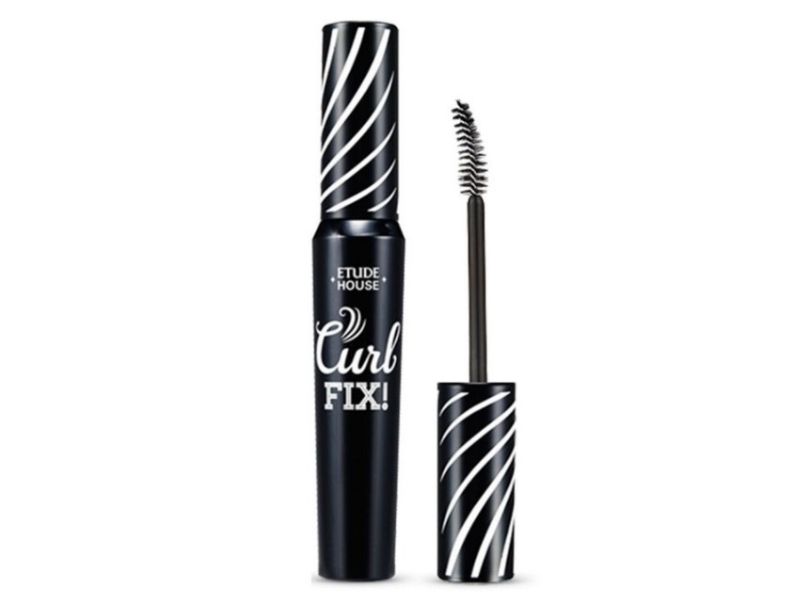 Infused with their Curl 24HR technology, the Etude Lash Perm Mascara for Asian eyes is best equipped to give your short lashes the added boost they need for a full day's wear. Its C-shaped brush applicator follows the natural curve of your lashes, making it easier to grab onto and coat every single lash for maximum definition. Also, its feather-light fibre aids in lengthening your lashes, creating the effect of dramatic, doll-like lashes while still looking natural. 
Pro tip: Use the inner curve of your brush applicator and sweep under your top lashes in a zig-zag motion. This will help separate your lashes and distribute the product more evenly. Then swap over to the other side with the outer curve and brush upwards to create more volume and length. Don't forget to tap off the excess before application to avoid clumping. 
3. Maybelline Hypercurl Waterproof Mascara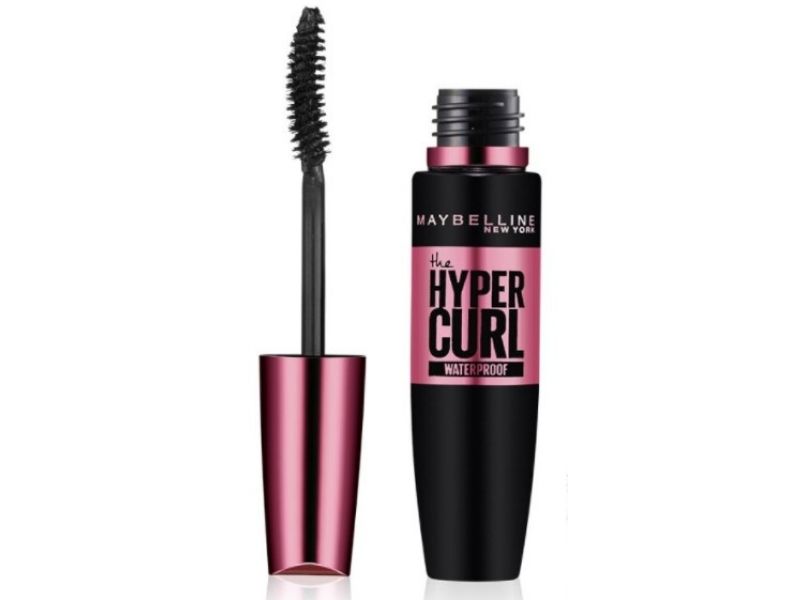 You can count on Maybelline's Hypercurl Waterproof Mascara for that extra voluminous, va-va-voom lashes. It does an excellent job at making sparse lashes appear fuller than they really are. Plus, its curved shape and fine bristles will give your lashes more curl and definition. Thanks to its curl-lock formula that's made with sealing wax, your lashes will stay in place for up to 18 hours. 
Besides being waterproof and smudge-proof, this mascara is sweat-resistant too. And considering how hot and humid it can get in Malaysia, that's a crucial feature to look for in a mascara. Overall, it's one of the best drugstore mascaras made for Asian eyes and lashes. One coating is all you need for full, defined lashes suitable for everyday wear. Of course, feel free to pile on the layers for a more dramatic impact. 
4. L'Oreal Voluminous Lash Paradise Mascara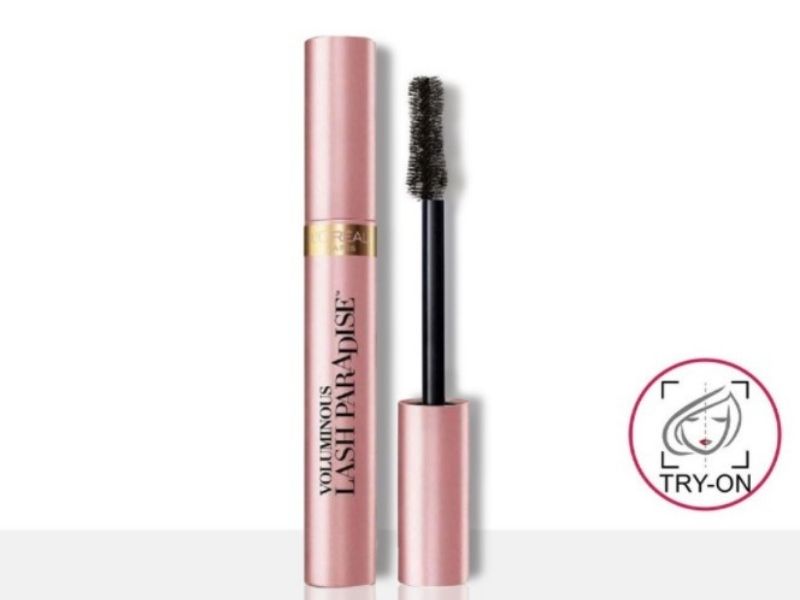 The L'Oreal Voluminous Lash Paradise Mascara has been highly raved about by many YouTubers as it's the budget-friendly dupe of the Too Faced Better Than Sex Mascara. With 200+ bristles to comb through your lashes, this mascara for Asian eyes is best for achieving a similar appearance to falsies, minus the headache of applying them. Moreover, it has a slimmer wand tip, meaning you'll have less trouble trying to reach the ends of your lashes. 
Formula-wise, it leans on the watery side, so be mindful of smudging. However, there's still no denying that it does wonders for shorter lashes. The product glides on smoothly in even layers and your lashes almost immediately look thicker and longer. Since this is another waterproof mascara, you won't have to worry about durability and can wear it comfortably while going about your day. 
5. Clinique Lash Power Mascara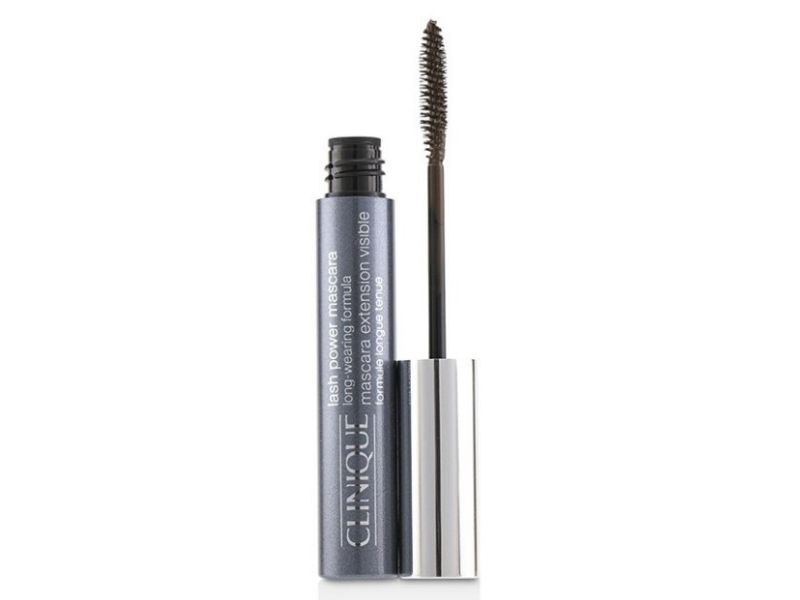 If you've got a little more moolah to spare and don't mind splurging, give the Clinique Lash Power Mascara a try. This mascara's slim and tapered brush wand is perfect for getting underneath and into the little lash hairs. It will give you that feathery, full, and lifted effect without resulting in a clumpy mess. 
As this is a tubing mascara, you definitely won't have to worry about smudging. Tubing mascaras are made up of water-resistant polymers that, when dried down, will form a solid film and wrap around each lash. Once applied and fully dried, your mascara will not budge at all. What's even better about Clinique's mascara is that it can even survive on oily skin—or so we've heard. This makes it the most fool-proof, best mascara for Asian eyes and lashes in Malaysia. 
6. Benefit They're Real Mascara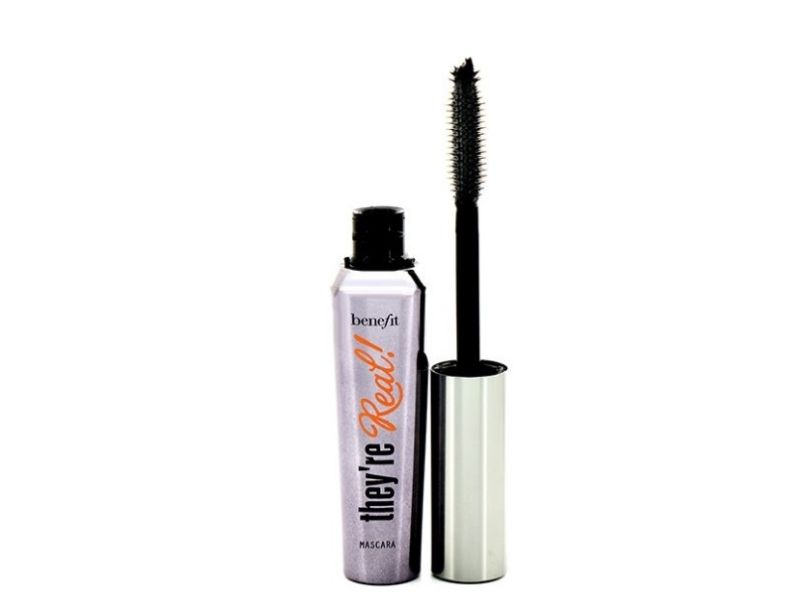 This is another volumising mascara that's best for Asian eyes if you're looking to achieve darker, fuller, and longer lashes. The wand applicator is decently long and not too wide, allowing you to brush up your sparse lashes for a generous lifting effect. The shorter bristles are made to lightly coat and lay down the formula, while the longer bristles will thoroughly comb through every lash without poking your eyes.
Concerned about those pesky, tiny lashes that are hidden away at the inner and outer corners of your eyes? That won't be an issue with this Benefit mascara thanks to the additional bristles covering the wand's tip. The formula gives you plenty of play-time to layer your mascara however you please, but once it dries down, your lashes will maintain their curl for the rest of the day. 
7. Velvet Vanity Long Lift Lashes Mascara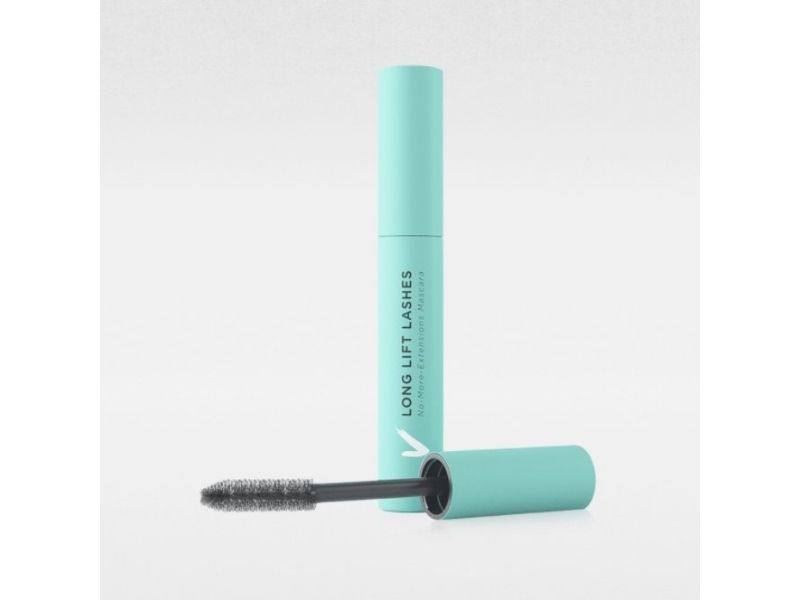 For a vegan, cruelty- and paraben-free mascara that works best for Asian eyes, trust Velvet Vanity's Long Lift Lashes Mascara. With a blend of synthetic polymers and natural soft wax, it creates a stretchable film that lengthens the eyelashes with a quick drying time. The wand applicator perfectly distributes the product in an even layer and gives your lashes a soft, natural lift with just one coat. But if you're looking to amp up the drama, you can easily build it up with a couple more coats of this customisable formula.
8. Maybelline Lash Sensational Mascara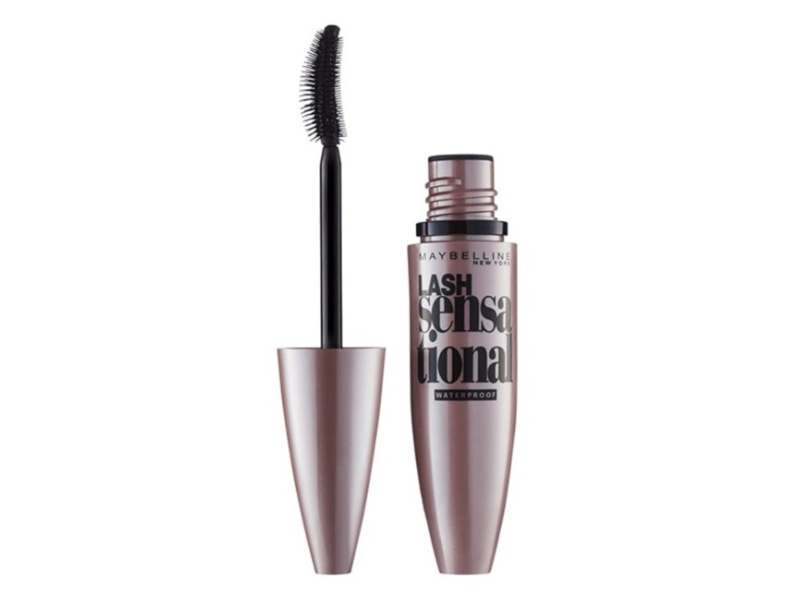 Like the Hyper Curl, Maybelline's Lash Sensational Mascara features a similar curved wand that ergonomically captures all your lashes from corner to corner. The difference, however, lies in the bristles. The Lash Sensational's shorter bristles let you swipe on mascara very close to your lash line, while the longer bristles help fan out your lashes. The results? Natural-looking length and volume without the annoying clumps. But what makes this one of the best mascaras for Asian eyes and lashes is the light and nourishing formula, which doesn't weigh curled lashes down but keeps them firmly lifted all day long.
9. Perfect Diary High Definition Long Lasting Multi Function Mascara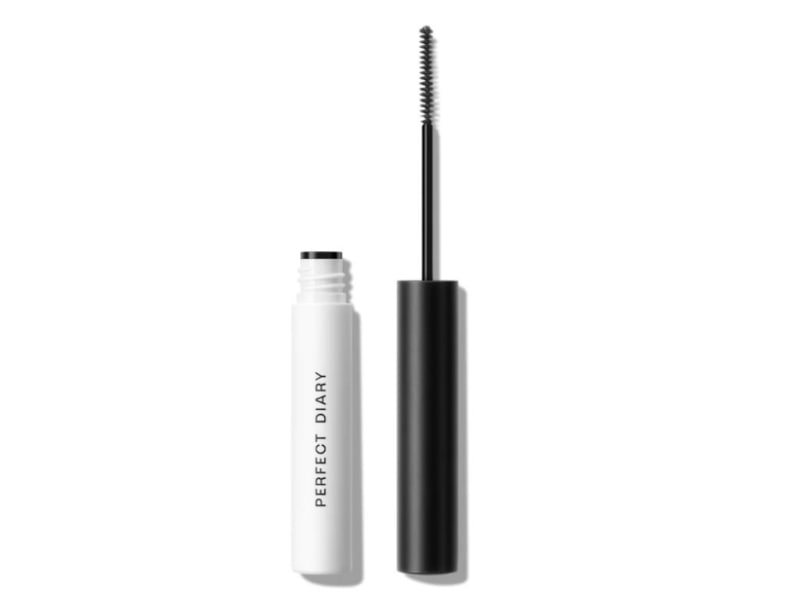 Big doesn't always mean better, and that seems to be the case with this Perfect Diary Mascara. Its ultra-slim brush head is capable of reaching and grasping even the tiniest of hairs, and the barely-there bristles allow precise application on each lash. Together with the lengthening and curling formula, the waterproof mascara keeps straight lashes curled for hours with just a single brush. It's sweat- and smudge-proof too, so if you're going on an outdoor date, this is the one to reach for.
Tips On How To Maintain Your Curled Lashes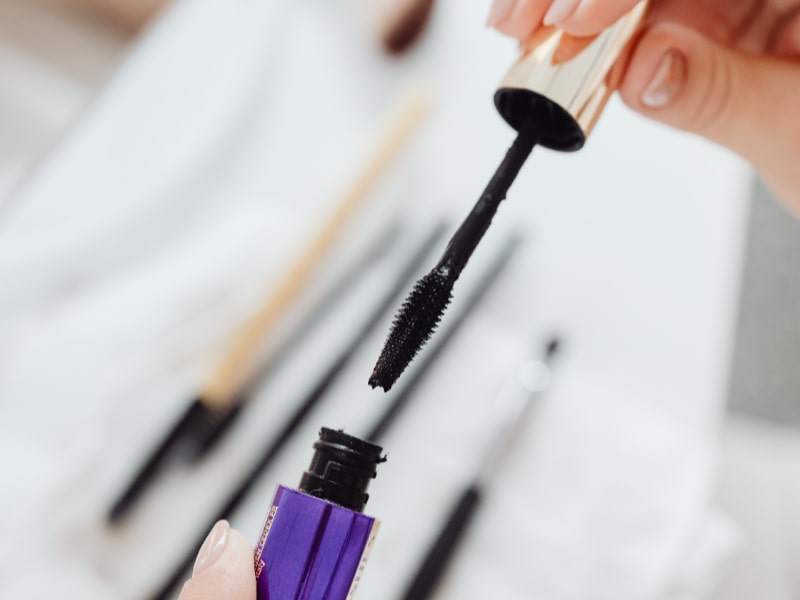 Besides finding the best mascara for Asian eyes, it's also important to prep your lashes in order to maintain their voluminous curls. An eyelash curler is essential to combat pin-straight lashes. In fact, most beauty YouTubers add a bit of heat to their curler with a lighter or a hairdryer, as the heat helps lock in the curl. Not comfortable with this technique? Opt for a heated eyelash curler instead to eliminate the extra step.
Another crucial tool to have is an eyelash primer to lengthen lashes, hold them in place, and prevent smudging. Our picks? The L'Oreal Double Extension Beauty Tube Mascara, Etude House Dr. Mascara Fixer, and Perfect Diary Mascara Primer. We hope this guide helped you find the best mascara for Asian eyes to give you the elongated lashes you desire! If you're looking for more ways to up your lash game, then check out our round-ups of the best eyelash curlers for Asian eyes and the best eyelash serums to grow out short lashes.