Home to swanky hotels, upscale restaurants, and contemporary cafes, the flashiness of KL doesn't exactly translate into budget breaks. After all, it's one of the most expensive cities in Southeast Asia (though our Singaporean colleagues will likely disagree thanks to the 3:1 conversion exchange).  But that's not true—there's actually plenty to see and do in the capital city without involving ringgit and cents. Here's our roundup of free outdoor activities in KL. 
Bored And Broke? Check Out These

Free Outdoor Activities In KL
Get fresh air while exploring the free things you can do in KL. 
1. Climb Batu Caves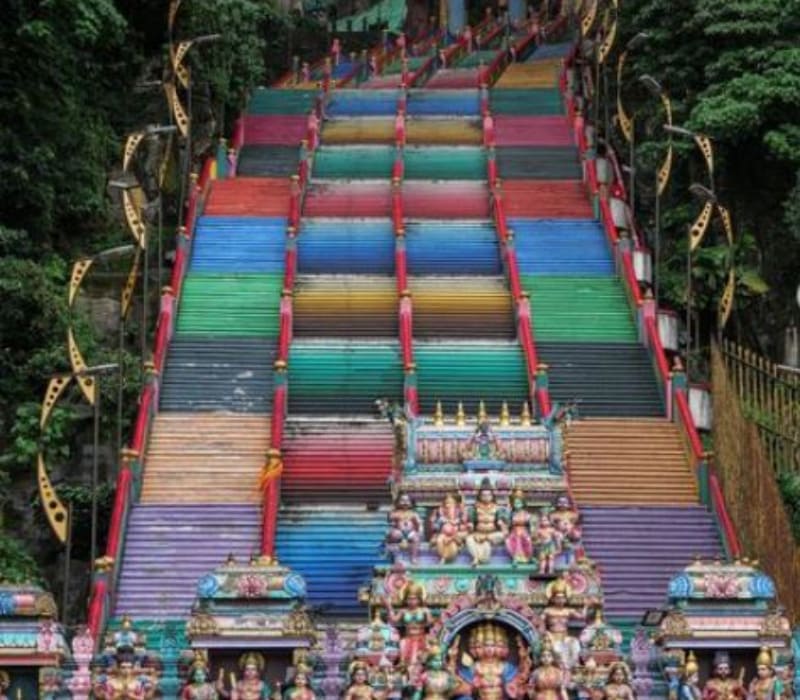 Technically, Batu Caves is not in KL but its popularity warrants an entry on the list. The Batu Caves are a set of caves on a limestone hill, located just about 10km from the city centre. A striking statue of Lord Murugan stands guard at the bottom of the caves. The flight of 272 rainbow-coated steps leads you to the top where the caves are located. Each of these century-old caverns features figures and murals of Hindu mythology. Curious monkeys will want to greet you along the way and they're pretty friendly but refrain from feeding them. 
Address: Gombak, 68100 Batu Caves, Selangor
Tip: Wear good sneakers and light clothing. It's quite a hike and you'll be sweating. 
2. Take A Leisurely Walk At The Perdana Botanical Garden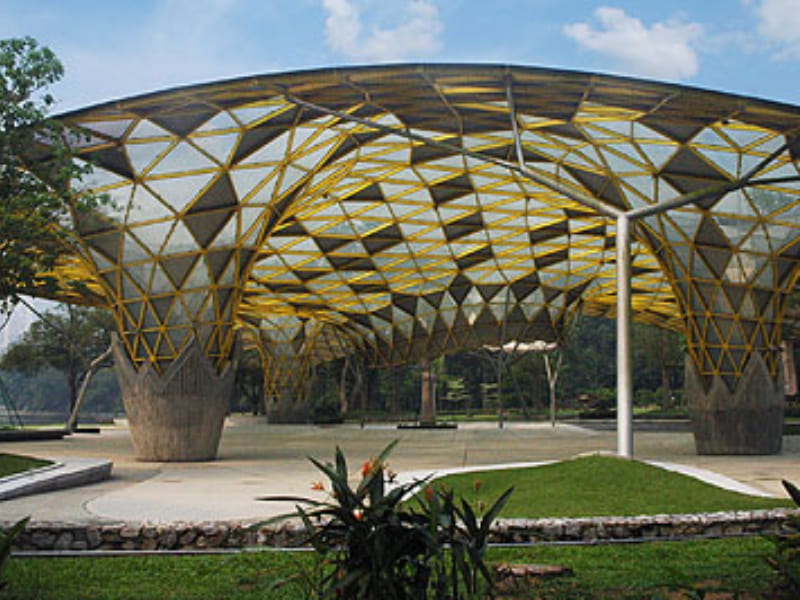 The capital is home to many pockets of greenery, but the one that stands out the most is the Perdana Botanical Garden. Within the sprawling 90 hectares of land, you have all the room for free outdoor activities in KL, from exploring the rolling terrains on foot or bikes to walks by the lake or a lazy picnic on grass. Also known as Lake Garden, the massive green lung is cornered by two of KL's best museums: the National Museum and the Islamic Arts Museum.
Address: Jalan Kebun Bunga, Tasik Perdana, 55100 Kuala Lumpur
Tip: There are canopies and sheltered sitting areas around the park if you need a place to escape from the sun, but they tend to fill up quickly when there's a crowd. 
3. Explore The KL Forest Eco Park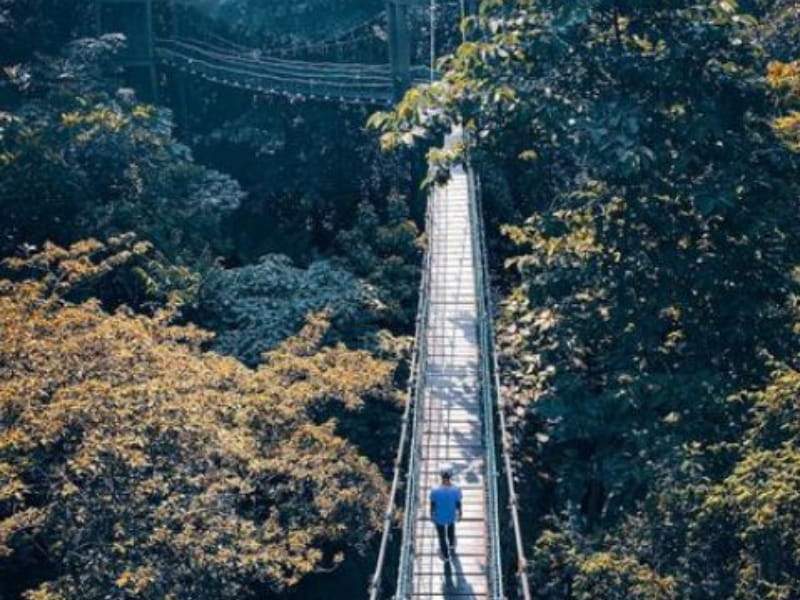 The city's last remaining patch of tropical rainforest offers respite from daily stressors through natural-filled free things to do in KL. Interwoven tracks at tree-level allow you to traverse the forest at your own pace and soak in the views of the forest with towering skyscrapers in the background. Bring a camera because there are plenty of photogenic nooks for the 'gram. Being a thriving forest, don't be surprised to see small mammals and several species of birds during the journey. 
Address: Lot 240, Jalan Raja Chulan, Bukit Kewangan, 50250 Kuala Lumpur
Opening Hours: 
Sat – Thurs: 8am – 5.30pm
Fri: 8am – 12pm
Tip: There are signages all around the park if you need directions. 
4. Picnic At KLCC Park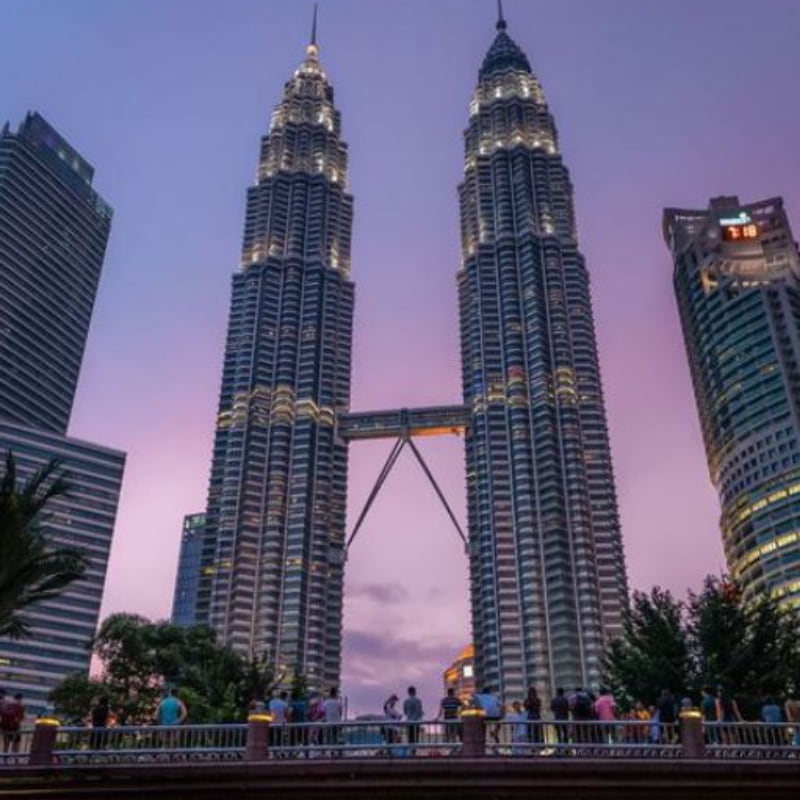 Located just right next to the iconic Twin Towers where retail therapy is expensive, it's comforting to know that the KLCC Park is busy with free and fun outdoor activities in KL. Tourists snapping selfies near the fountains, joggers clocking in their miles, and kids merry-making at the playgrounds are all common sights here. Meanwhile, the shade trees lining the trails are great for picnicking and people-watching. And if you're coming in the evening, stay until nightfall for the musical fountain shows, a spectacle of dancing lights intertwining with water in symphony. 
Address: KLCC, Lot No. 241, Level 2, Suria, Kuala Lumpur City Centre, 50088 Kuala Lumpur
Opening Hours: Daily, 6am – 10pm
Tip: Always, always clean up after yourself! Bins are conveniently scattered throughout the park.
5. Visit Thean Hou Temple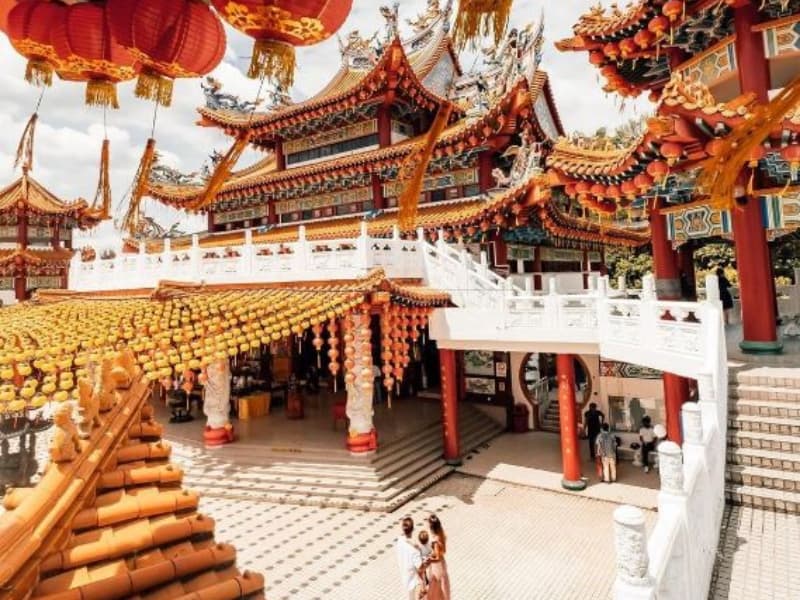 Situated along Old Klang Road on the southwest corner of Kuala Lumpur stands one of the oldest Buddhist temples in Southeast Asia: Thean Hou Temple. Perched on a hill, you'll notice the statue of the deity Thea Hou between the Goddess of the Waterfront and the Goddess of Mercy as you enter. The architecture blending traditional design inspired by the pantheon of Chinese mythology is gripping, and remains sturdy despite its age. The temple also features a pond where hundreds of tortoises roam free. 
Address: 65, Persiaran Endah, Taman Persiaran Desa, 50460 Kuala Lumpur
Opening Hours: Daily, 8am – 10pm
Tip: You can light up lanterns in the temple for blessings during specific festivals.  
6. Walk Around Sentul Depot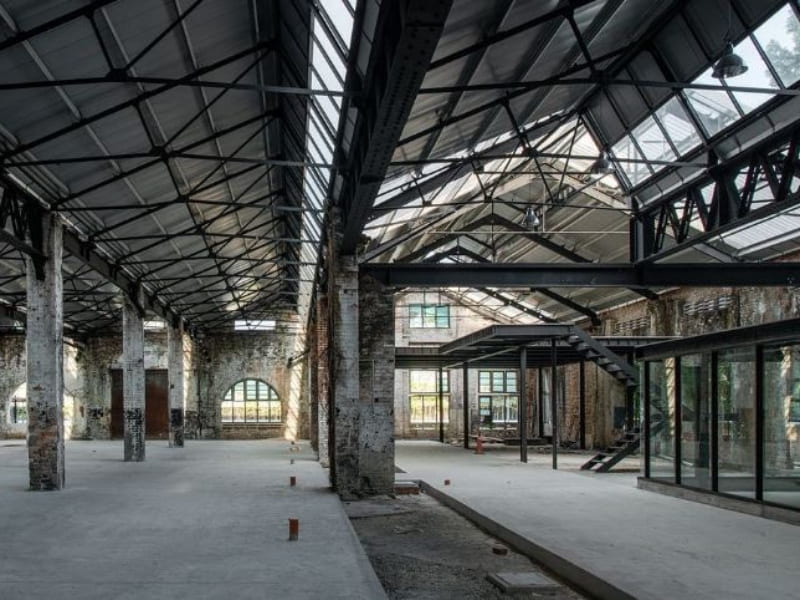 Once a desolated train yard, Sentul Depot has gone through a renaissance of modernity at the hands of YTL Land. Now it's one of the best places to visit in KL for music festivals, flea markets, and a permanent space for the trendy multidisciplinary food hub, Tiffin At The Yard. But since we're talking about free outdoor activities in KL here, we won't go into detail about these spots. What you can do here instead is explore the numerous brick buildings and metal sheds, one of which is the Kuala Lumpur Performing Arts Centre (klpac). 
Address: Jalan Strachan, Sentul West, 51100 Kuala Lumpur
Opening Hours: 
Thurs – Fri: 5pm – 12am
Sat – Sun: 10am – 12am
Tip: If you don't plan to drive, you can take the KTM and alight at Sentul station. The depot is a two-minute walk away. 
Website | Facebook | Instagram 
7. Roam The Streets Of Bukit Bintang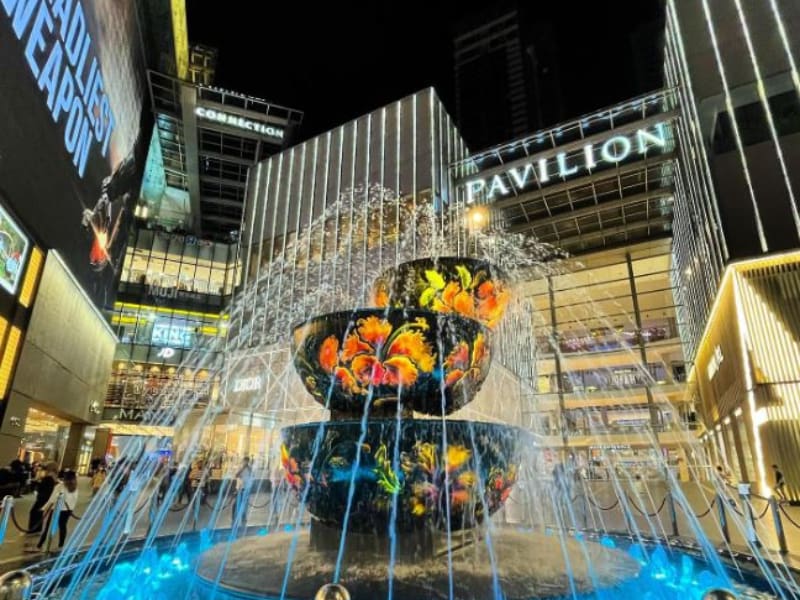 Flanked by shopping malls, cafes, and restaurants no matter which way you turn, Bukit Bintang is the city's version of Times Square in New York. And it's also one of the best places to visit for free in KL. Busy and bright, taking a walk here is a surreal experience that puts you in the thick of the capital's busiest commercial lots. Window shopping is a favourite pastime here and the best thing about it? It's free. 
Address: Bukit Bintang, 56100 Kuala Lumpur
Tip: There's a Bukit Bintang MRT station if you're not keen to brave the horrendous traffic. 
8. Stroll Along The River Of Life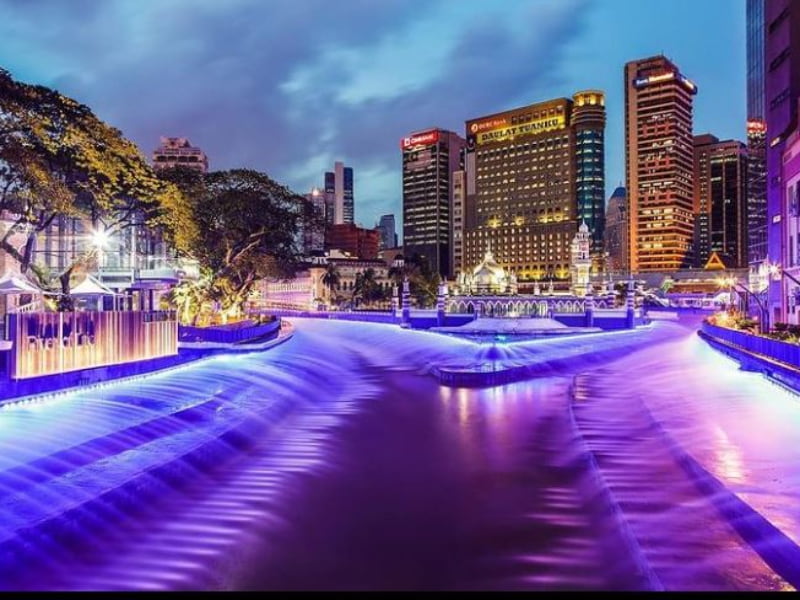 It wasn't too long ago that the waters at Masjid Jamek were murky and unsightly. The government then saw an opportunity to purge the rivers, eventually turning them into a thriving and lively waterfront called the River of Life. The efforts have clearly paid off. The waterfront is dotted with free things to do in KL, from biking on the designated trails to flying kites. Come here at night and watch hypnotic light installations bring a new leash of life to this once-forgotten promenade. 
Address: Kuala Lumpur City Centre, 50050 Kuala Lumpur
Tip: The River of Life is only a seven-minute walk from the Masjid Jamek LRT station. 
9. Admire The KL Skyline At Changkat Tunku Lookout Point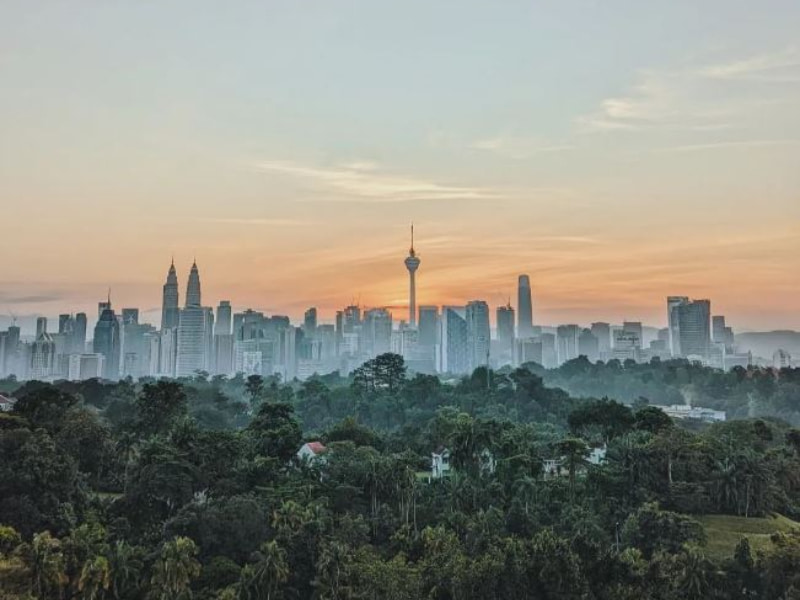 Among all the free outdoor activities you can do in KL, this is the most picturesque. Tucked within the upscale neighbourhood of Bukit Tunku is a lookout that offers a wallpaper-worthy view of the capital city and its most prized skyscrapers. To capture the best panoramic photos possible, come here at sundown or sunset and bring a steady camera. That said, it's important to remember that the lookout point is along a narrow public road, so exercise caution to not disturb traffic or nearby residents. 
Address: 21, Changkat Tunku, Taman Duta, 50480 Kuala Lumpur
Tip: There are limited parking spots.
10. Get In Touch With Nature At Kebun Kebun Bangsar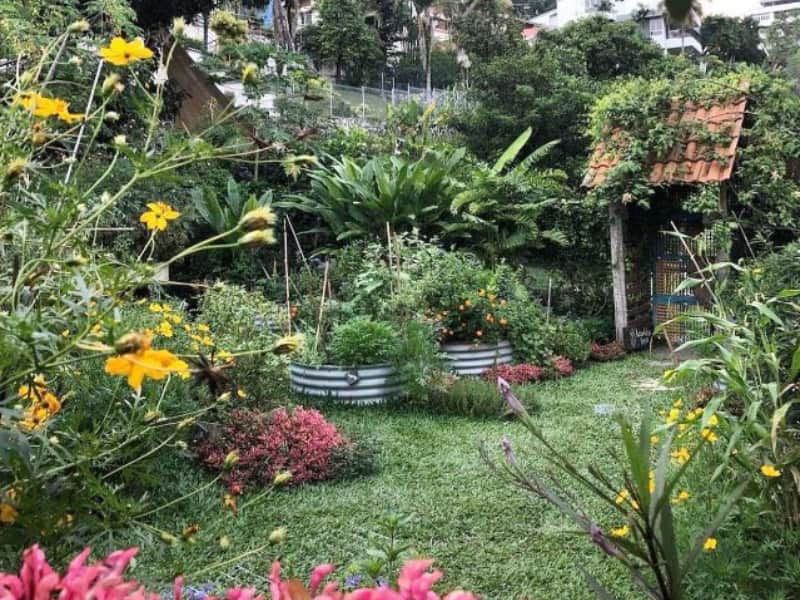 This urban community farm, a stone's throw away from Bangsar's busiest bars and cafes, offers city dwellers a reprieve from their hectic lives. From allowing farm animals to roam free to supplying underserved communities with organic produce, Kebun-Kebun Bangsar does it all as a non-profit organisation. 
Address: Lorong Bukit Pantai, Bangsar, 59100 Kuala Lumpur
Opening Hours: Tue – Sun: 8am – 7pm
Tip: Though free to enter, donations are always welcome
Give Your Bank Account A Break With These Best

Free Outdoor Activities In KL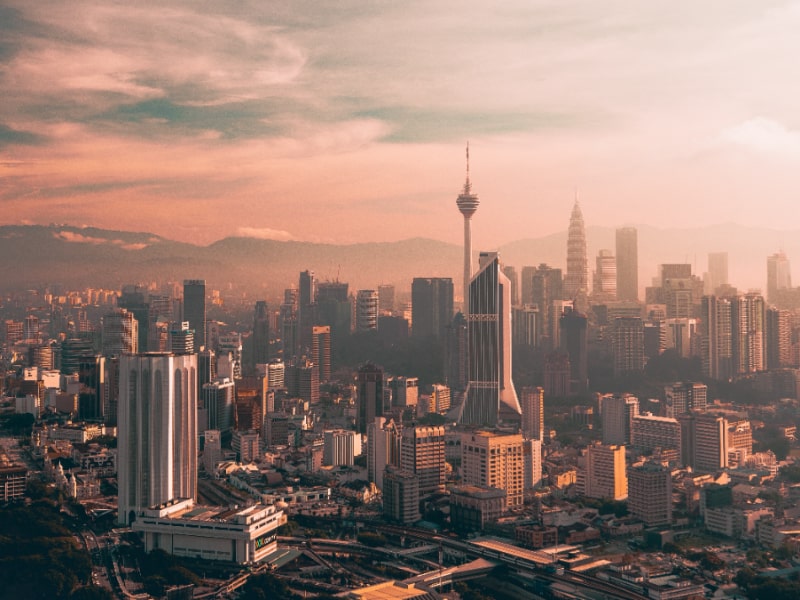 The capital city is expensive. But underneath the grandiosity are things you can do without costing so much as a cent—like these fun and free outdoor activities in KL! But wait, there's more. Check out these free art galleries in KL or visit these parks, hiking trails or waterfalls for an enriching break from screens and devices.