Out of the states and federal territories in Malaysia, there's no doubt that Selangor is one of the most modern. From towering buildings and spacious shopping malls to fancy bars and obscure cafes, there's so much to do. But these niceties come with trade-offs: traffic jams, subpar air quality, and high-stress levels are just some of the downsides of living in the Klang Valley. Fortunately, there's no shortage of nature in Malaysia, even in the midst of 21st-century urban living. The best waterfall in Selangor is within reach—who's up for a splashing good time? 
Instead Of Going To A Mall (Again), Why Not Visit

The Best

Waterfall In Selangor

? 
Remember to don appropriate footwear and bring an extra set of clothes when visiting these waterfalls! Grippy hiking shoes are suitable because you may need to pass rough terrain to reach the waterfalls. Separately, sweat-proof sportswear will keep you comfortable and cool for the entire trip.
Kanching Rainforest Waterfall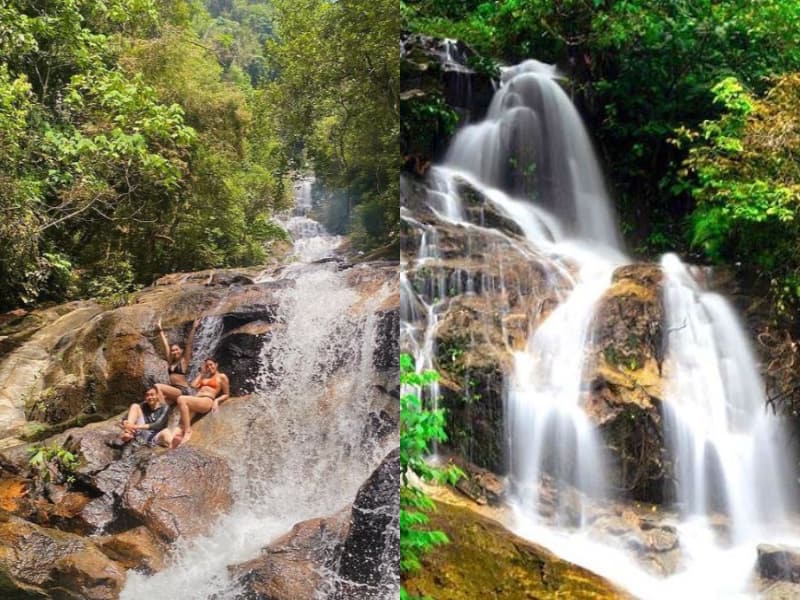 A seven-tiered waterfall in Selangor awaits you at Kanching, a lush rainforest located between Kuala Lumpur and Rawang. The tiers present varying levels of difficulty. Beginner hikers and families prefer levels one to four as they're accessible via cement walkways. Level five upwards will require you to climb over steep rocky trails, so please exercise caution at these levels. As you arrive at the preferred level, the sounds of rushing waters tempt you to take a refreshing dip.
Where: Kilometer 17, Jalan Rawang, Templer Baiduri, 48000 Rawang
Good to know: There may be an RM2 parking fee.
Chiling Waterfalls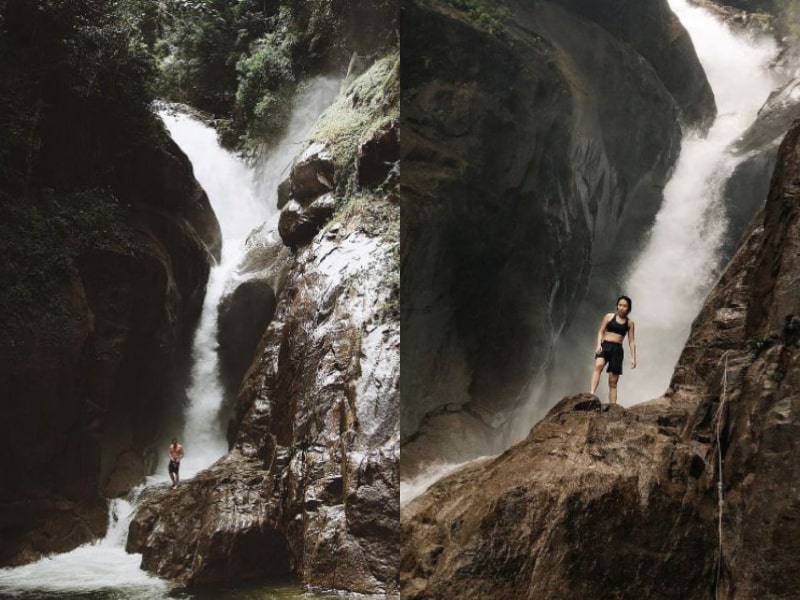 Aptly named, the Chiling Waterfalls is where you come to unwind and destress. The base is home to three smaller vertical waterfalls, all of which are prime for… chilling. But the main waterfall, which requires a fair bit of hiking to reach, is where the magic is. As one of the best waterfalls in Selangor, it gets rather busy and crowded during the weekends. 
Where: 44000 Kuala Kubu Bharu
Good-to-know: The hike to reach the main waterfall, which lasts about an hour, can be challenging for children. Parents can instead stop at one of the three waterfalls at the base. 
Sungai Tua Waterfall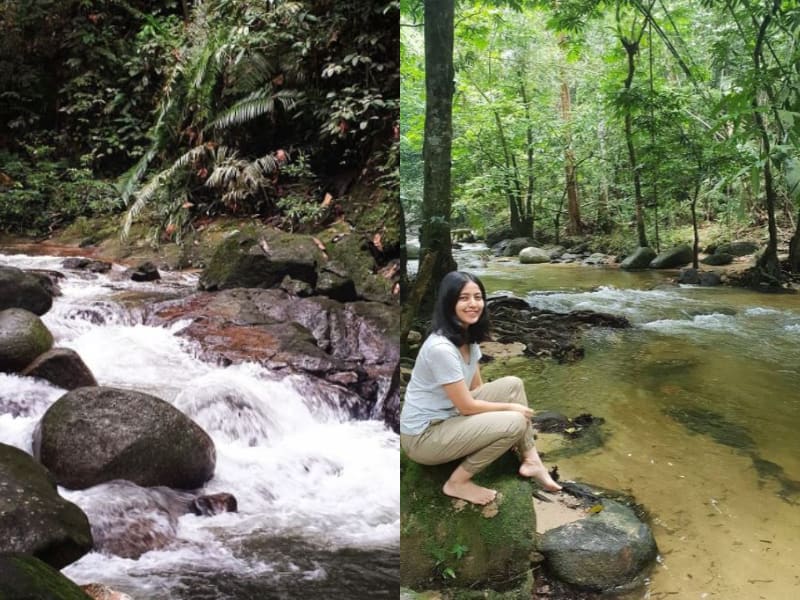 Located within the Selangor State Park, families and parents love Sungai Tua for its gentle cascading streams and wading pools that little ones can safely make a splash in. Along the river that runs parallel to cement trails, gazebos and pavilions are ready to accommodate large groups for picnics, camping, and BBQs sessions. 
Where: B23, Jalan Hulu Yam Bharu-Batu Caves, 68100 Batu Caves
Good-to-know: The area is prone to flash floods, so avoid visiting during the monsoon season. 
Related: Tired Of The City? Get Lost In Nature With These Best Camping Sites In Selangor
Sungai Pisang Waterfall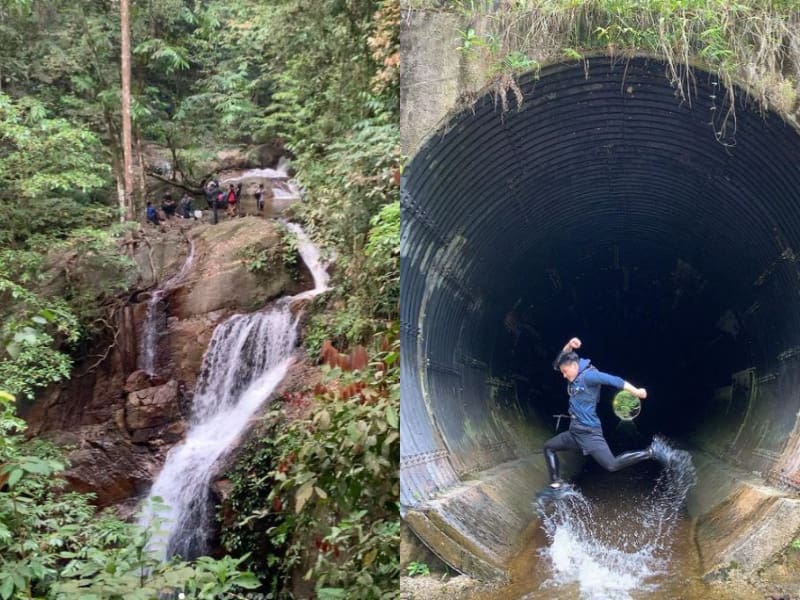 Getting to this scenic waterfall at the fringe of Selangor is quite an adventure in itself. You'll trek in two gigantic tunnels hiding under the busy (or haunted) Karak Highway, and reach a fork road where two routes intertwine. It's not a blue-pill-red-pill, coin flipping situation here; both routes will lead you to one of the best waterfalls in Selangor!
Where: Kampung Gombak, 48200 Rawang
Good-to-know: Bring an extra pair of socks because your feet will get wet from passing through the tunnels. 
Sungai Gabai Waterfall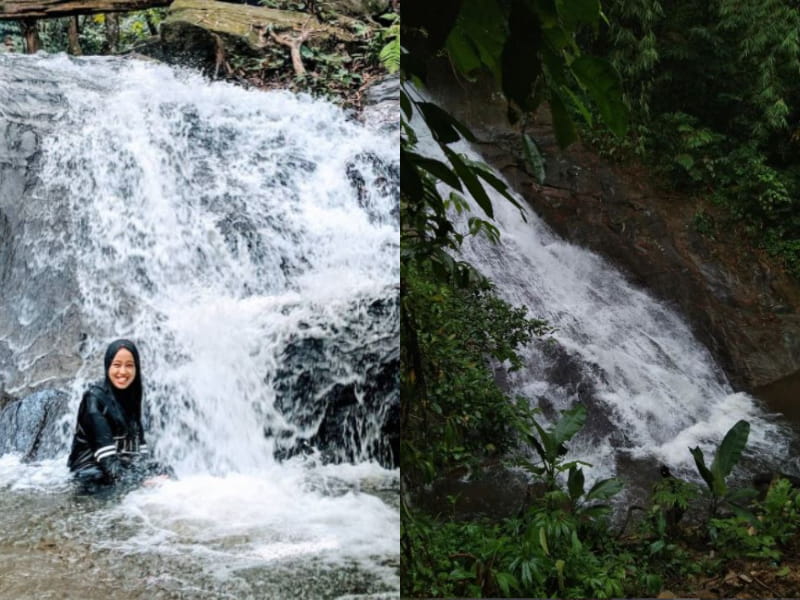 Sungai Gabai is yet another waterfall located within the Selangor State Park, and its close proximity to the city makes it popular among urbanites for a refreshing getaway. The multi-cascade waterfall is reachable via a flight of cement stairs, which will take you about 30 minutes to complete. Upon reaching, you'll find wading pools and gushing streams to soothe your weary feet. 
Where: Air Terjun Sungai Gabai, 43100 Hulu Langat
Good-to-know: Careful when stepping on rocks at the waterfall base as they can get very slippery. 
Sungai Tekala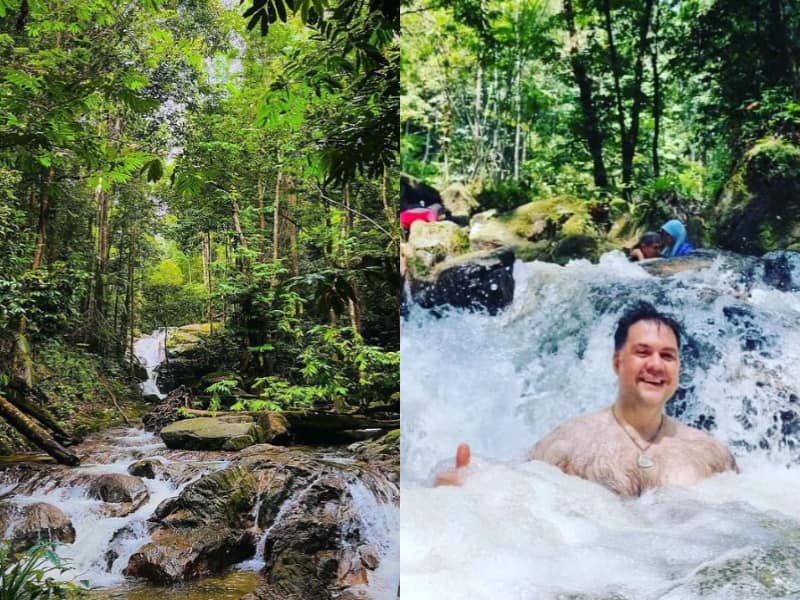 Nestled in the lush greenery of Hulu Langat's pristine forests is Sungai Tekala, the best waterfall in Selangor for a quiet escape among tranquil crystal-clear waters. Surrounding the waterfall are facilities like toilets, changing rooms, and rest huts for your convenience. Just remember to clean up after yourself!
Where: Sungai Tekala Recreational Forest, 43100 Hulu Langat
Good-to-know: There may be entrance fees of RM1 for adults and RM0.50 for children.
Serendah Waterfall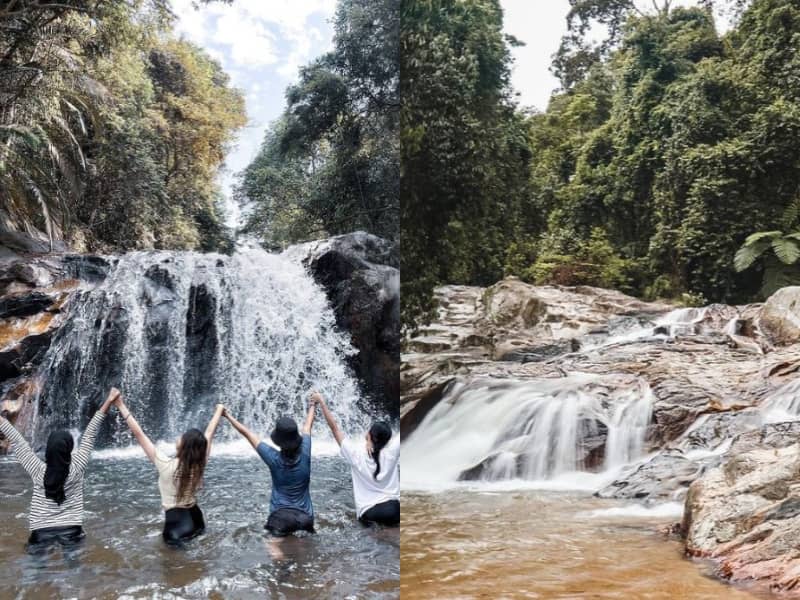 Also known as Templer Kai, the Serendah Waterfall is located three kilometres away from an indigenous people village. Although the other waterfalls on the list may dwarf Serendah, it offers relentless gushing water that's always cold and refreshing. For the full experience, sit right under the waterfall and allow the curtain of falling water to wash over you. 
Where: Kampung Orang Asli Serendah, 48200 Serendah
Good-to-know: At the entrance leading to the waterfall is the famous Seven Wells.
What Is The Most Interesting

Waterfall In Selangor

?
The Sungai Pisang Waterfall is rather well-known. While the waterfall itself is glorious, most visitors remember the Instagram-worthy tunnels beneath Karak Highway. Trekking under one of the most infamous highways in the country is definitely an experience for the books. 
Unwind With Nature At The

Best Waterfall In Selangor
When living in the city starts feeling like a chore, taking a breather at the best waterfalls in Selangor is perhaps the remedy to revitalise your mind. You will essentially be one with nature as clean air, clear water, flora and fauna surround you. Not keen to drive out of town? No problem. These beautiful parks in KL will rejuvenate you just the same. And when you're ready for a challenge, take a hike at these challenging trails in the Klang Valley.