(Spoiler alert) Heartstopper, Netflix's new queer, coming-of-age series, has been making our hearts flutter with its delightfully adorable love story. Adapted from the graphic novels by Alice Oseman, the show unfolds the growing friendship, and eventual relationship, between two British teen boys.
Steering clear away from the melodramatic plot-lines filled with drugs and sex, Heartstopper feels like a breath of fresh air through its simplicity in narrative that many could resonate with. The series have received positive ratings and reaction from audience as it portrays a healthy and realistic representation of queer teens. 
Besides Nick and Charlie's heart-stopping romance, the show also celebrates friendship between the main characters. While each of them has their own distinctive quality and personality, Heartstopper showcases the unconditional support these characters have for one another as they navigate their lives as teens. If there's one thing we can all agree on, friendships are important to get us through life. They bring joy, they challenge us, they comfort us, and are our pillar of strength.
Here, we deep dive into the different types of friends in Heartstopper that we all definitely need in our lives (major friendship #goals right there). Or if we already have them in our circle, be sure to keep them close. 
Types Of Friends

In

Heartstopper

 
Besides listing the different types of friends, we've also included their personal styles as a bonus! 
Charlie Spring: The Nerd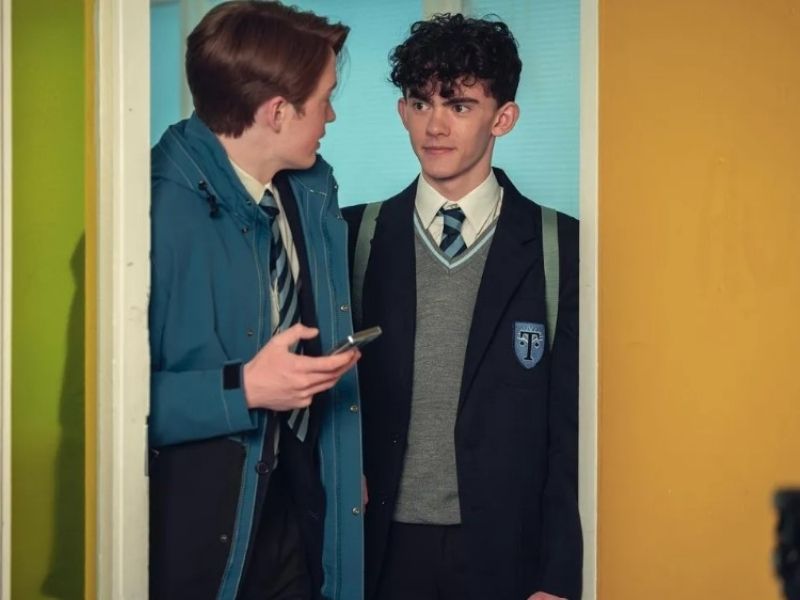 Charlie Spring (Joe Locke) is, in almost every way, your typical nerd. He's good in his studies (especially Maths), loves to read, great at video games, and is a massive overthinker. The only aspect that differentiates him from the usual stereotype is that he's an exceptional runner. And… he did try rugby. But he also struggles with self-esteem issues and tends to keep a low profile. He's the type of friend who would instinctively bottle up his emotions because he's afraid of being a burden to you. That said, he also knows when to stick up for himself when push comes to shove. 
In Malaysian context—the one who always says "die…" after an exam yet is still the highest scorer in the class. Friends like him are your walking Encyclopedia, Wikipedia and even Kamus Dewan and would make great study buddies or main contributors to quiz night. Their focus can be quite infectious too, leaving you to feel that strong drive to score the much-coveted A. 
Charlie's Style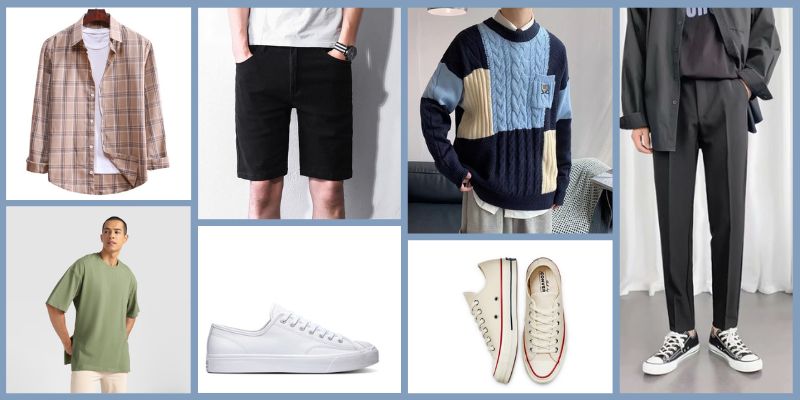 Charlie's outfits look really cosy most of the time. When he's not in his school uniform, he typically favours long-sleeved button-ups (especially in plaid prints) and loose-knit sweaters. 
Shop Charlie's style (outfit 1):
Shop Charlie's style (outfit 2):
Nick Nelson: The Sunshine Jock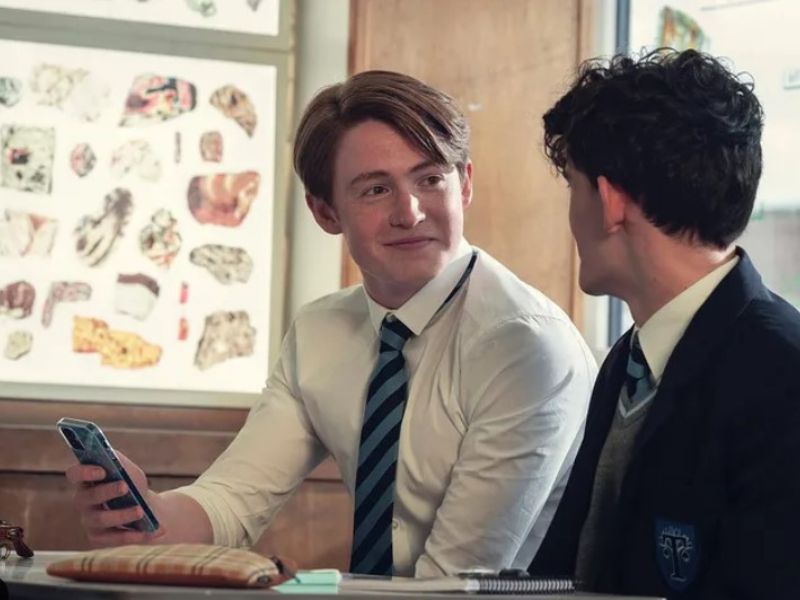 Nick Nelson (Kit Connor) is the embodiment of a precious golden retriever boy. He's incredibly sociable, kind, and a major dog person. And in a classic jock-falls-for-nerd trope, it only makes sense that Nick is also the school's star rugby player. However, despite his confident and sunny personality, he's also just like any other teen discovering their own sense of identity. Unlike his rugby peers, Nick is a gentle giant who's open to everyone. He's the type of friend who would instantly rush in to save you from fights and end up fighting himself to defend your honour. 
In Malaysian context—the Ketua Pengawas. Popular guy or girl, either way, being with them feels like a gateway to many cool things including their exciting lives with other friends and family holidays. Their presence will make you feel special and really does come off as a ray of sunshine.  
Nick's Style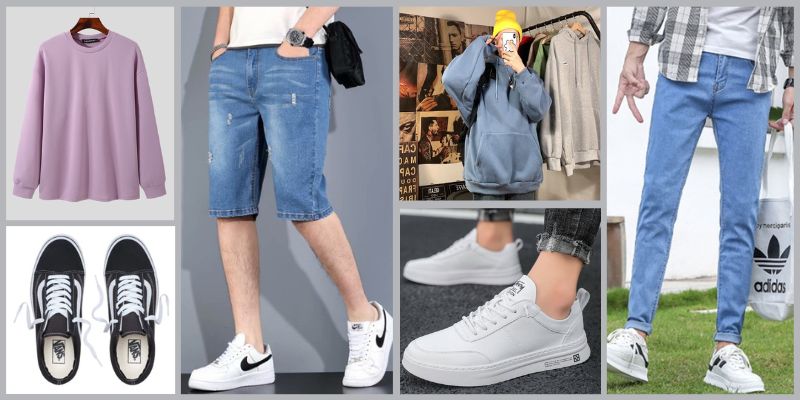 If he's not in his rugby attire, Nick is normally sporting a rotation of sweatshirts, hoodies, jeans, and a pair of Vans sneakers. 
Shop Nick's style (outfit 1):
Shop Nick's style (outfit 2):
Elle Argent: The Mediator/Art Hoe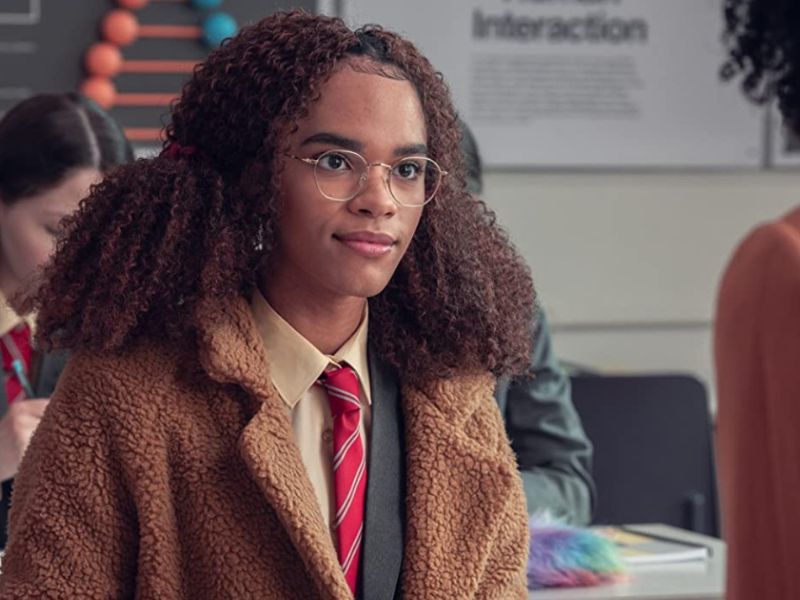 If creativity was a person, it'd come in the form of Elle Argent (Yasmin Finney). She likes painting and shares her best friend Tao's love for weird artsy films. Elle is often seen acting as the calm mediator within the friend group, especially between Tao and Charlie. While she's empathetic to both of their feelings, she's also not afraid to call them out when they're in the wrong. 
In Malaysian context—the mama. She's that reliable 'mom type of friend' in the group. She can read the room and knows how to manage everyone through sound (sometimes strict) advice, while keeping her own problems and feelings to herself so as to not burden everyone.   
Elle's Style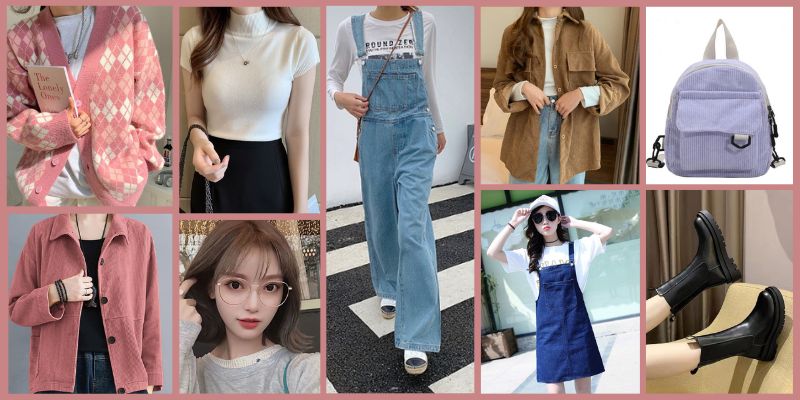 Elle is probably the most fashionable character in Heartstopper. She always mixes comfort with style through denim overalls, boxy yet tapered shackets, and mom jeans. 
Shop Elle's style (outfit 1):
Shop Elle's style (outfit 2):
Tao Xu: The Gloom & Doom Hipster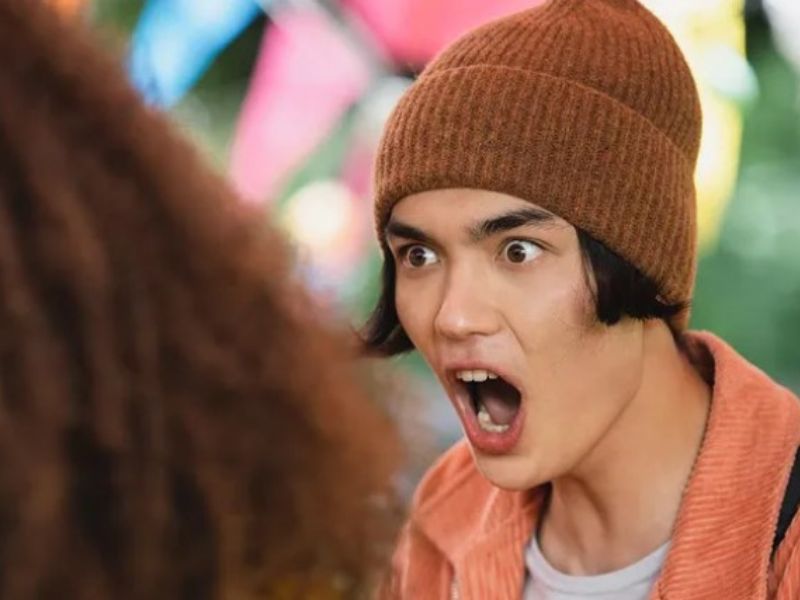 Nothing screams hipster more than Tao Xu (William Gao). His nightmare scenario is watching Avengers with a group of people he hates (i.e the rugby team). He's the "token straight friend" of the group and is extremely protective over them all. Having witnessed the homophobia and transphobia both Charlie and Elle had to face, he was initially extremely distrustful of Nick because of who he was mixing with. Tao is like the tsundere type of friend: a little cold on the outside but a big 'ol softie on the inside. Though he appears somewhat brash at times, he genuinely cares about the well-being of his peers and will do anything to keep them close. 
In Malaysian context—the friend who has probably little to none filter and is brutally honest. A friend like Tao can sometimes be difficult to have because they're honest in their assessment, and last thing you want is to hear the truth which could cripple your hopes. That said, we all need friends like that because they keep us in check and grounds us so we don't go overboard. 
Tao's Style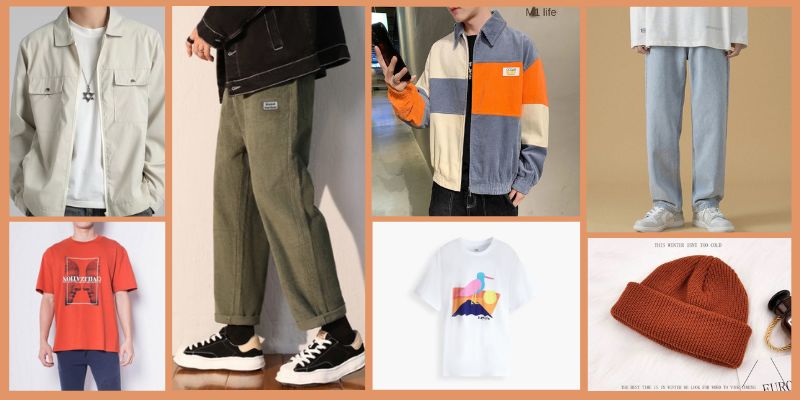 Tao's fashion sense isn't too different from Elle's as they both tend to favour corduroy fabrics. He's also rarely seen without his signature beanie, and you can always find him donning a structured jacket.
Shop Tao's style (outfit 1):
Shop Tao's style (outfit 2): 
Isaac Henderson: The Romantic Day-Dreamer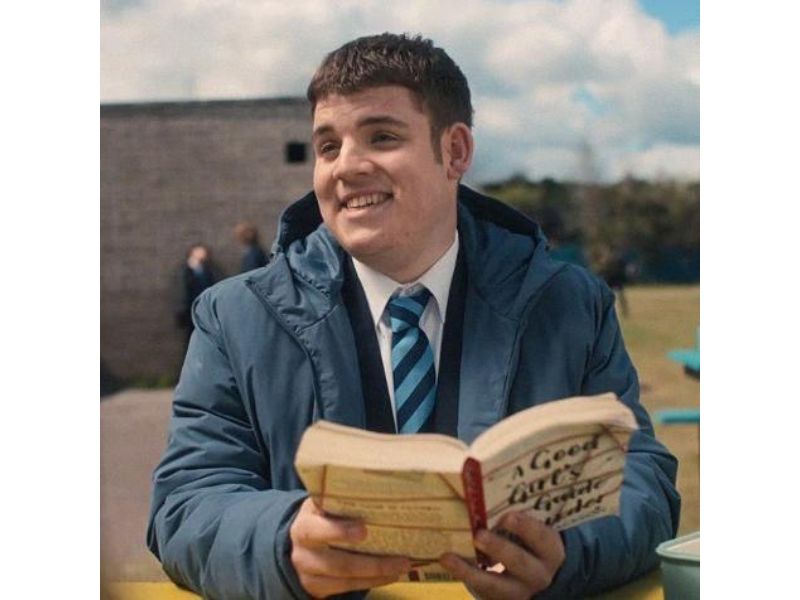 Isaac (Tobie Donovan) is the introverted type of friend who can usually be found either reading or studying. He's a sweet, kind-hearted soul who loves to believe in romance, and though he has very few lines in the Heartstopper series, his words are always reassuring. Like Elle, he tries to be mindful about not choosing sides when Tao and Charlie are at odds. 
In Malaysian context—the confidant, as well as the cincai-lah friend. A friend like Isaac is a keeper because they'll be there for you when you need a friend to talk to. Their presence is comforting, and will never fail to remind you that you have their support no matter what you do. They're also the only ones in the group that know everyone's secret from being the go-to listener. This friend is also one that goes along with every plan, always sporting a "cincai-lah" shrug because he's probably just happy being with friends.
Isaac's Style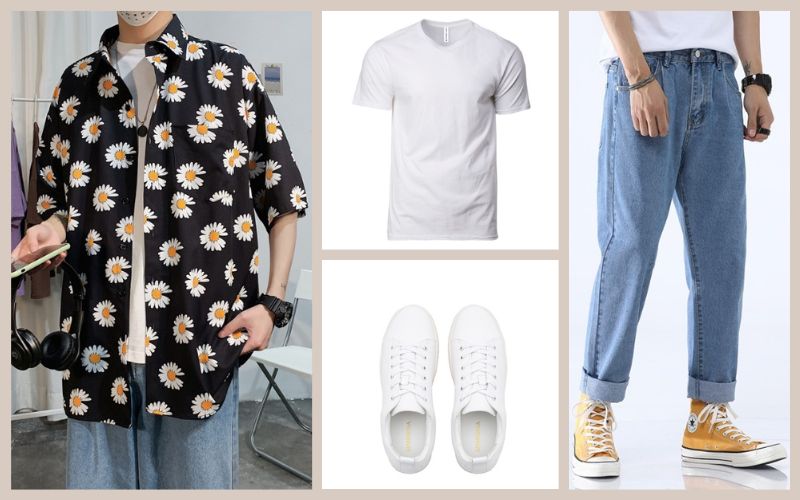 Isaac does not have a lot of screen time, so his personal style may be difficult to pinpoint. However, he is looking especially cute in his short-sleeved floral shirt outfit at Charlie's birthday party. 
Shop Isaac's style: 
Tara Jones: The Popular Girl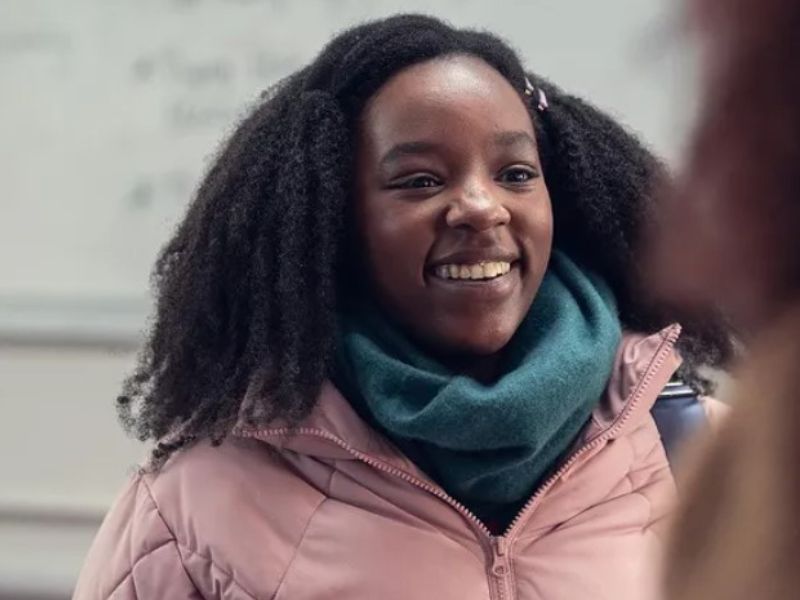 There's always at least one popular type of friend in every group. Tara Jones (Corinna Brown) is an outgoing girl who's well-liked by everyone at school for her charming personality. She's incredibly intuitive but is also respectful enough to not overstep her boundaries. When Nick was struggling with his sexuality, Tara didn't turn her back on him. Instead, she empathised and offered the support he needed. 
In Malaysian context—the motivator. This is your pengawas or captain Rumah Merah friend who can get along with everyone and everything just fine. They are also always pretty optimistic and motivated in everything because… come what may! If you share with them an idea, they're the ones who will motivate you to achieve it. 
Tara's Style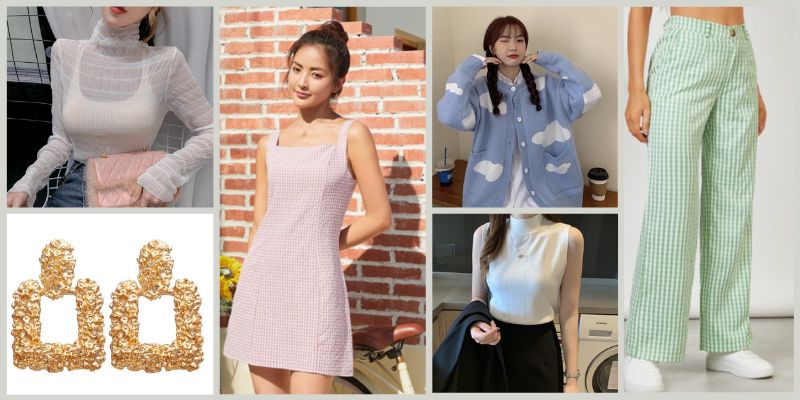 Pink seems to be Tara's favourite colour, as she's usually sporting this hue in many looks. Apart from that, she's also rocking this striking blue and green colour combination at Charlie and Nick's rugby match. 
Shop Tara's style (outfit 1):
Shop Tara's style (outfit 2): 
Darcy Olsson: The Chaotic Extrovert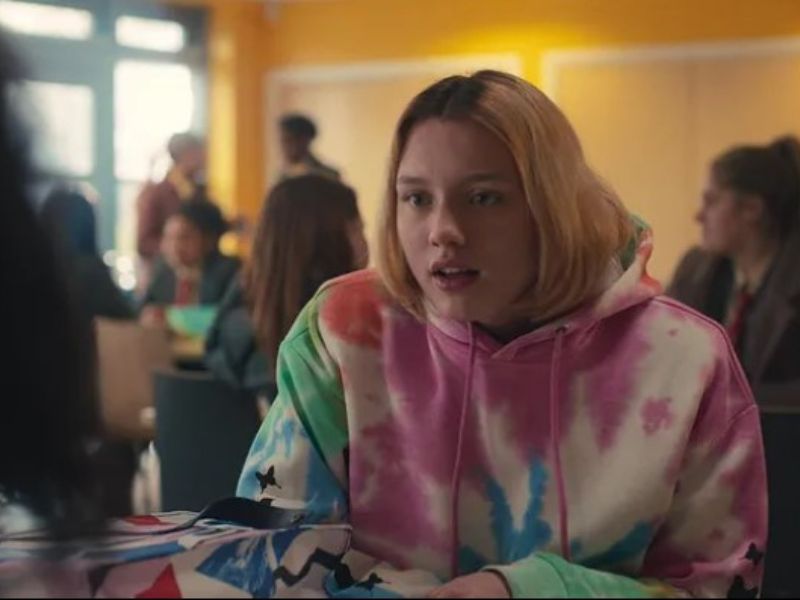 Everyone needs a loud and chaotic type of friend like Darcy (Kizzy Edgell) to liven up their day. She's extremely extroverted and always knows how to make the people around her feel comfortable. Though she can come off as a little reckless at times, she's considerate towards those she holds dear. 
In Malaysian context—the crazy one. More often than not, there is a Darcy in every gang. They are the life of the party… or at mamak, bringing a lot of energy and enthusiasm to any gathering. You'll never run out of fun ideas to do whenever you're hanging out, and activities with them feels like you've ticked your bucket list!  
Darcy's Style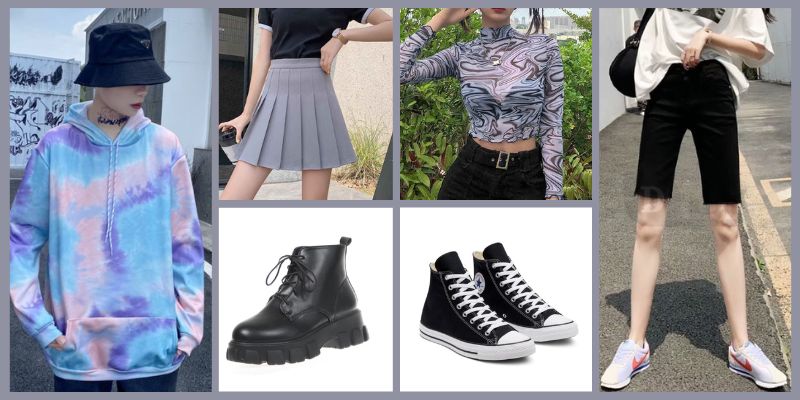 Darcy is almost always sporting a colourful (like her personality) tie-dye hoodie over her school uniform. She likes to stay as comfortable as possible with most of her outfits. This is especially evident when she styles her mesh top with a practical pair of denim biker shorts. 
Shop Darcy's style (outfit 1):
Shop Darcy's style (outfit 2): 
Which

Type Of Friend

In

Heartstopper

Do You Relate To?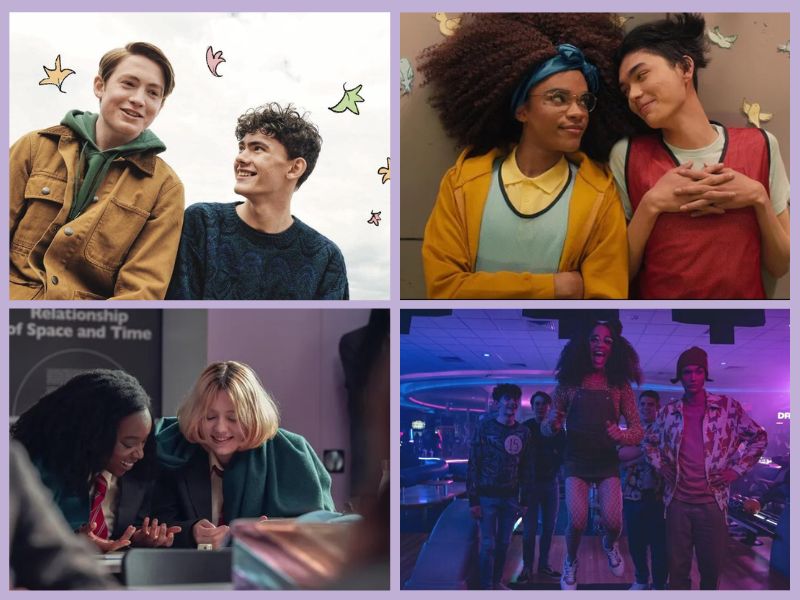 Have you already binged Heartstopper on Netflix, and if so, which are your favourite  characters? Let us know in the comments below! For more Netflix-inspired fashion, check out the ultimate Inventing Anna guide to learn how to look expensive on a budget. Prefer K-dramas? Then get your beau involved to recreate these chic couple outfits inspired by the Business Proposal.