Picture this scenario—You are getting ready to head out for work after enjoying a lengthy holiday. Grab your bag and car keys, put on your shoes, and head for your car. As you settle in the driver's seat, you instinctively reach for the car ignition to fire up the engine. To your horror, you hear the dreaded clicking noise and your ride refuses to roar into life. The car battery is gone. "Oh no, my boss is going to kill me!" you whimper as you resign to the fact that you have no choice but to take a leave of absence from work and go through the hassle of getting the car fixed immediately… but not if you have a car jumper power bank!
Can You Jumpstart A Car With A Power Bank?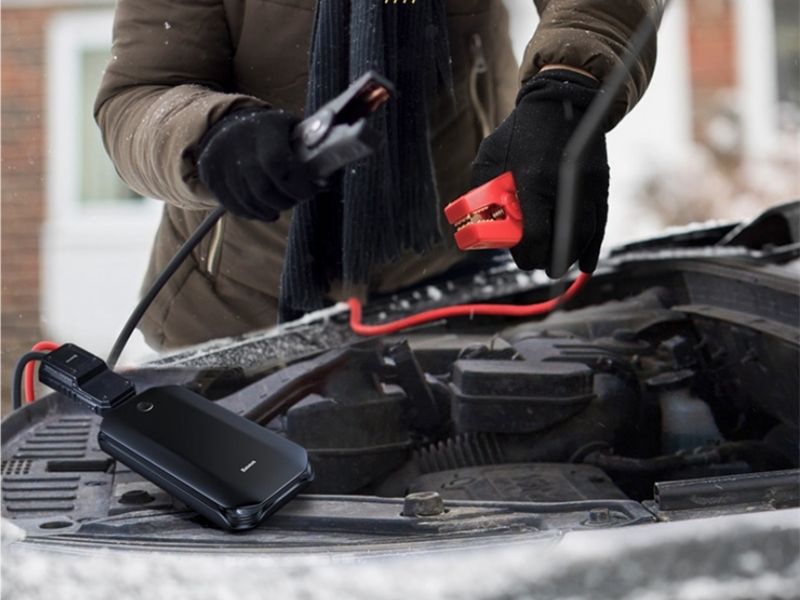 Oh yes! But we are not talking about ordinary power banks for electronic gadgets, of course. A car jumper power bank or portable jump starter is a high-powered storage bin for electrical energy whose sole purpose is to give a dead car battery a boost to jumpstart a stalled vehicle.
All jump starter power banks come with jumper clamps that attach to the car battery terminals. Many are also equipped with additional handy features such as a built-in flashlight and air compressor. They not only can be used on vehicles as you can also safely charge your mobile devices like a smartphone, a Nintendo Switch, or even a laptop through its USB port(s). They may seem like the ultimate power banks, but you wouldn't bring one anywhere with you due to their size and weight. 
Still, a car jumper power bank is an invaluable tool every vehicle owner should have in their possession. It can be your lifesaver in more ways than one in the event of an emergency.
How Do You Jumpstart A Car With A Portable Power Pack?
Reviving a dead or dying battery with a car jumper power bank is quick and easy. However, one must ensure that safety precautions are not taken lightly to avoid potential danger and harm to both humans and vehicles.
Always make sure that both the vehicle and power bank are off before you start. The vehicle should be placed in "Park" (for automatic transmissions) or "Neutral" (for manual transmissions). It is advisable to wear a pair of gloves, and for first-timers, it is always a good idea to read the car's manual for any further instructions.
Here's a step-by-step guide you can follow to jumpstart your car.
Ensure that both vehicle and portable jump starter are OFF.

Connect the red-coloured clamp to the positive (+) terminal of the car battery.

Next, connect the black-coloured clamp

to a metal component in your vehicle's engine block, and NOT to the dead battery.

Turn the power bank ON.

Start the ignition.

If the engine starts successfully and while the car is running, remove the clamps— first red (positive) then black (negative), and turn off the power bank.
5 Best

Car Jumper Power Banks

To Buy In Malaysia
You don't have to visit your nearest car auto workshop to purchase a portable jump starter. They are readily available online, and here are our top recommended ones.
70mai

Jump Starter Power Bank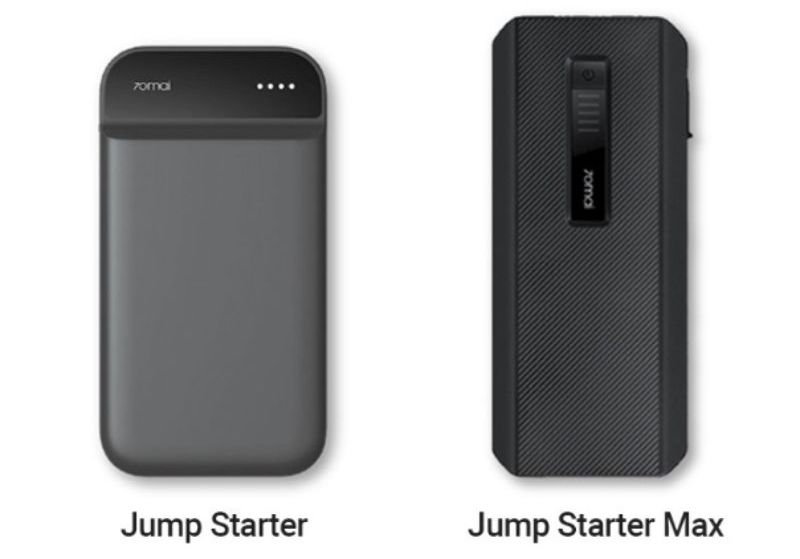 70mai makes some of the best quality dash cams in the market. Hence, it is a trusted and reliable brand that you can count on. Its standard portable jump starter power bank offers 11000mAh of power, and you can opt for the Max variant that gives you 18000mAh power if you have a bigger engine-capacity car.
And with eight types of safety features built-in—which include short-circuit protection, overheating protection, and overcharging protection—this car power bank gets top marks.
Electrox

Power Bank Jump Starter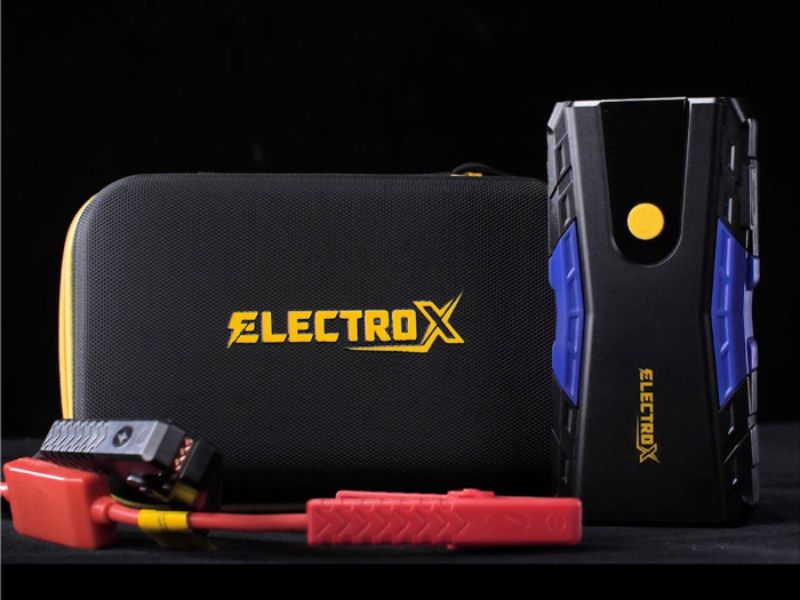 The Electrox portable jump starter has a 10,000mAh capacity that the manufacturer claims can jump start a car as many as 25 times. Furthermore, it has a heat-resistant casing which means you can safely store the power bank in your car even under the hot sun.
Battery leakage is a common issue with any power bank. However, you can have more peace of mind with the Electrox power bank as it has a built-in intelligent chip that minimises battery leak by making sure there is zero power consumption when not in use.
Baseus Car Battery Power Bank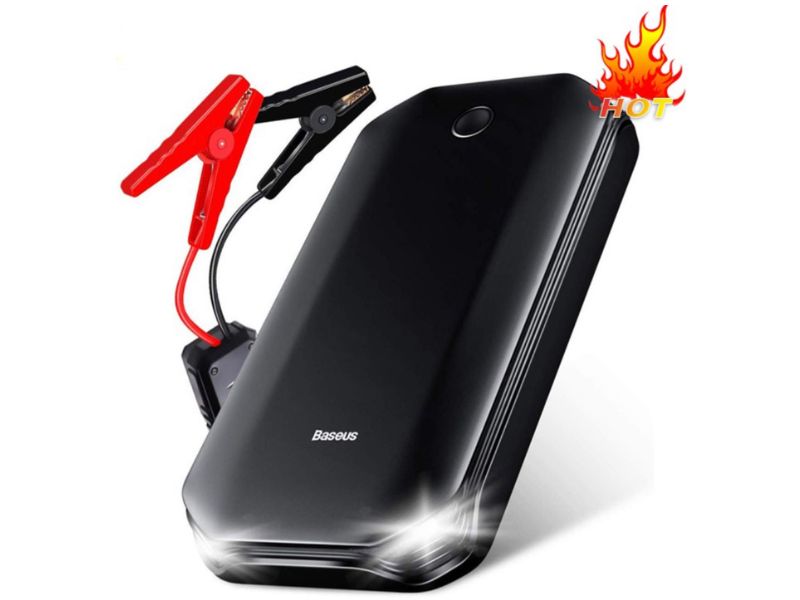 The Baseus jump starter power bank is great to have in case of emergencies. It is suitable for use on 90% of the vehicles on the road, including motorcycles, SUVs, and vans. Besides delivering up to 8,000mAh of power, it has multi-mode emergency lighting that contains SOS and emergency sharp flash warnings for every situation.
ONERIDE 3-In-1 Jump Starter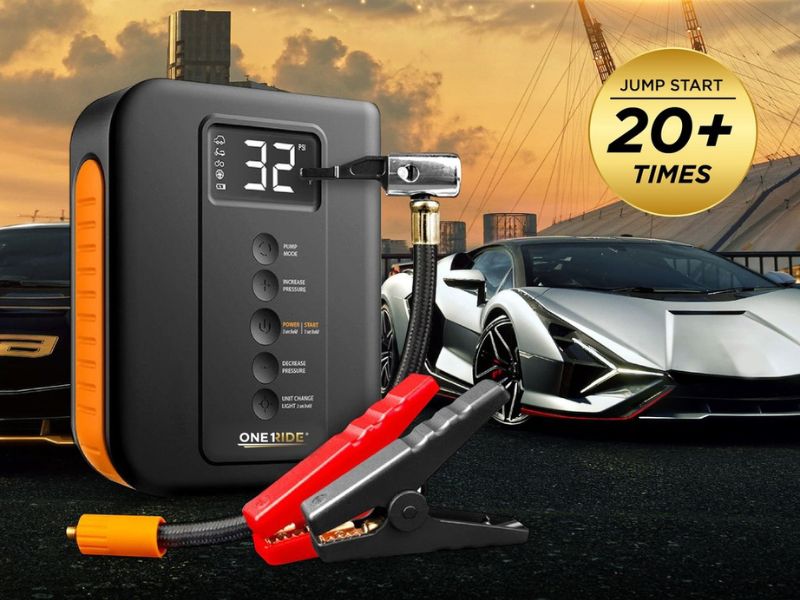 In addition to being a powerful jump starter and a power bank that delivers fast charging to electronic devices via a USB Type-C connector, it is also a portable tyre inflator with a built-in 72PSI high flow air compressor. The ONERIDE 3-in-1 power bank can jumpstart a car over 20 times on a single charge and has heat protection. It is worth the investment if you hit the roads often. 
M-Spark High Power Multifunction

Car Jumper Power Bank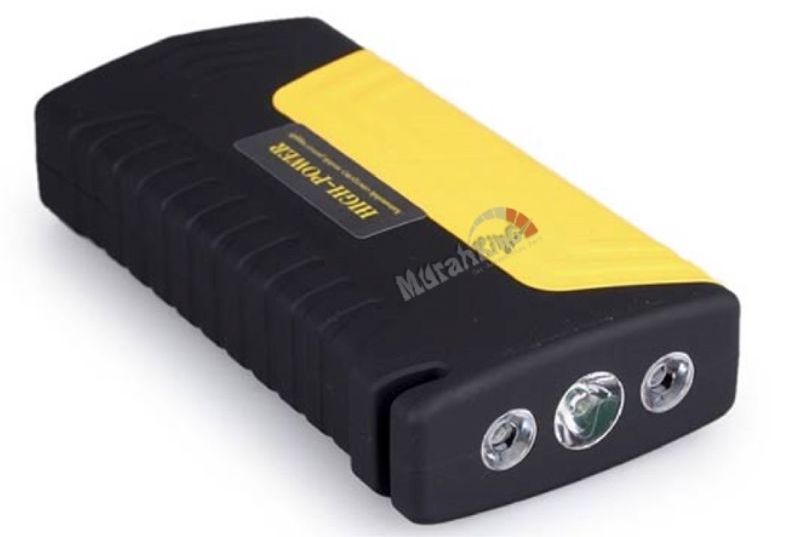 One of the bestselling portable jump starters in the market, the M-Spark High Power is a recommended pick if you are looking for a high capacity car power bank at a more affordable price. On top of all the standard power features, you will also find a nifty seat belt cutter and an emergency hammer built into its chassis—highly useful and potential lifesaver features to have should you find yourself or a fellow road user in an unfortunate situation. 
Invest In A

Car Jumper Power Bank

To Be More Prepared For Any Eventualities and Mishaps On A Road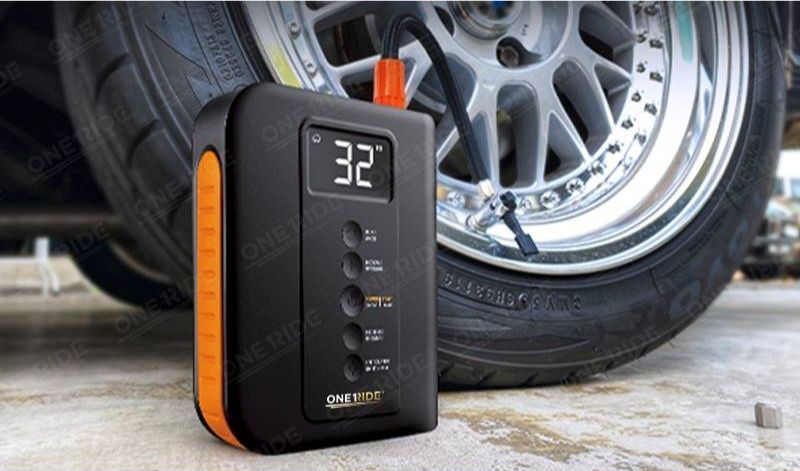 Accidents—or your car battery going kaput—happen when you least expect them. It pays to always be prepared so you can avoid getting caught in desperate and helpless situations. Of all the things you would purchase for your vehicle upkeep, make a car jumper power bank a top priority. Nobody would thank you more than your future self when you have a bad, bad day on the road!
Related: Call These Car Battery Delivery Services If You Car Won't Start 
Check out Tech Thursday for 1-day only lowest price, unbeatable deals, and extra 20% Coins Cashback every Thursday!