Ask anyone who has driven on a Malaysian road and they will probably have tons of horror stories to share. We are hardly the best and most courteous road users around, and the sheer number of accidents reported every year proved that time and time again. More and more vehicle owners have taken to installing a dashboard camera or a dash cam as a precaution against any untoward incidents. These recording devices come in very handy in resolving road-related disputes by presenting undisputed video evidence. Here are the best dash cam options to get in Malaysia to arm your vehicle with (which you really should).
Dash Cams Recommended And Rated By MIROS And CyberSecurity Malaysia
In November 2022, the Malaysian Institute of Road Safety Research (MIROS) and CyberSecurity Malaysia have issued a dash cam safety scorecard which evaluates a total of 40 locally-available dash cams based on their safety features. The list provides a handy reference point if you are shopping for one. Do note that all the dash cam models we feature below are in the "CamScore" list.
What Are The 

Best Dash Cams To Buy In Malaysia?
From well-known brands like 70mai to units that cost less than RM200, these are our top recommended picks.
1.   70mai A500S Dashcam Pro Plus+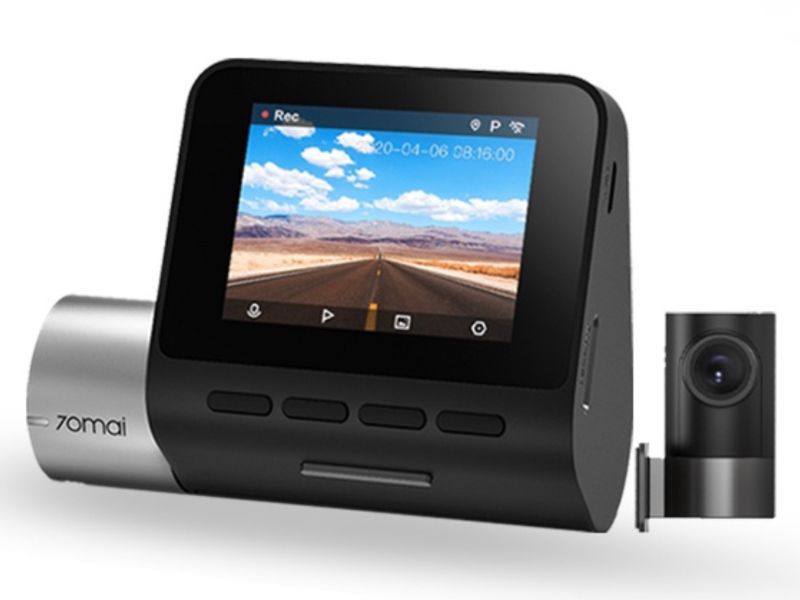 70mai makes some of the best quality dash cams in Malaysia, and it offers no shortage of options. As one of their bestselling models, the 70mai A500S Dash Cam Pro Plus+ offers a lot in terms of features.
It comes with a front 1944P camera (and an optional rear 1080P camera) that lets you record in either direction. Not just that, you can also use it for navigation with its built-in GPS features. Besides, the car camera recorder even comes with an advanced driver-assistance system (ADAS) with lane-departure and forward-collision warnings. You can opt for an optional hardware kit which adds a 24-hour parking surveillance feature that automatically records any hit-and-run collision while your car is stationary.
2.   70mai A800S 4K Dashcam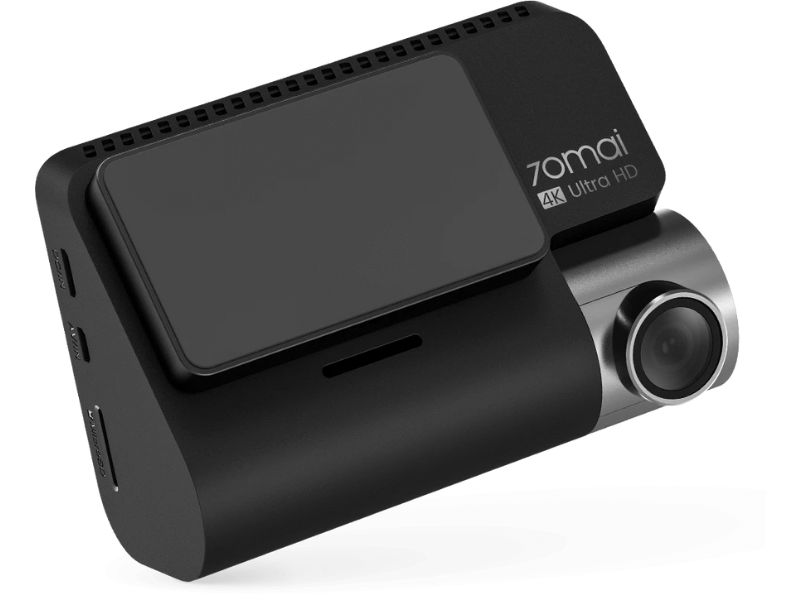 For some vehicle owners, getting the best visual clarity from a dash cam is high on their priority list. If you want the highest quality recordings, the 70mai A800S 4K dash cam would be a great pick. It records in 4K UHD with a wide 140° FOV (field-of-view), so you are guaranteed top-notch visuals. Nighttime recordings are also clear thanks to its super night vision feature.
Furthermore, it offers GPS navigation and ADAS features similar to the 70mai A500S Dash Cam Pro Plus+.
3.   70mai M500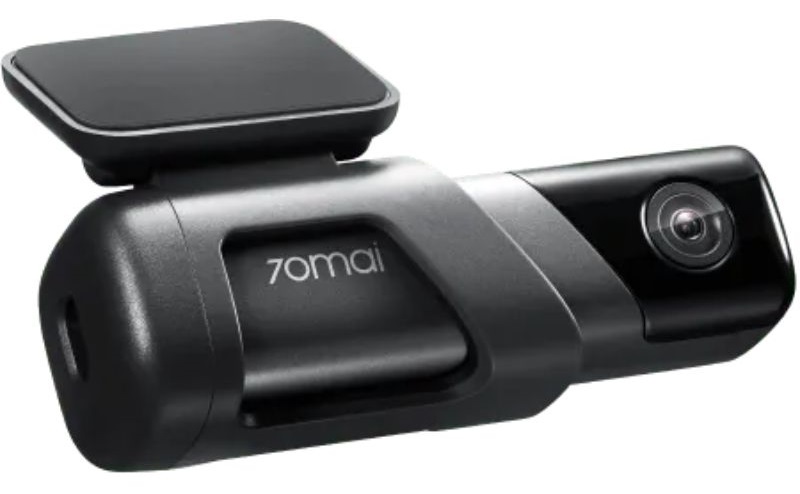 With an extra wide 170° field of view (FOV), the M500 offers the widest FOV yet among all 70mai dash cams, ensuring that it can better record what's going on on both sides of your car where collisions are most likely to occur.
It also has a 24-hour parking surveillance feature that automatically starts recording when the built-in G-sensor detects sudden shakes or collisions. And with car battery protection feature, there is no worry about the dash cam draining your car battery while your vehicle is parked and idle.
4.   DDPai Mola N3 Dash Cam
While it doesn't record in 4K, the DDPAI Mola N3 dash cam still offers great visuals in 2K UHD resolution. Some of its other features include infrared night vision and 24-hour parking monitoring.
You can opt for the GPS or non-GPS model. The former will give you ADAS as well as speed and location tracking. However, you can save some money by going for the standard model if GPS is not a must-have for you. 
5.   DDPAI Mini Dash Cam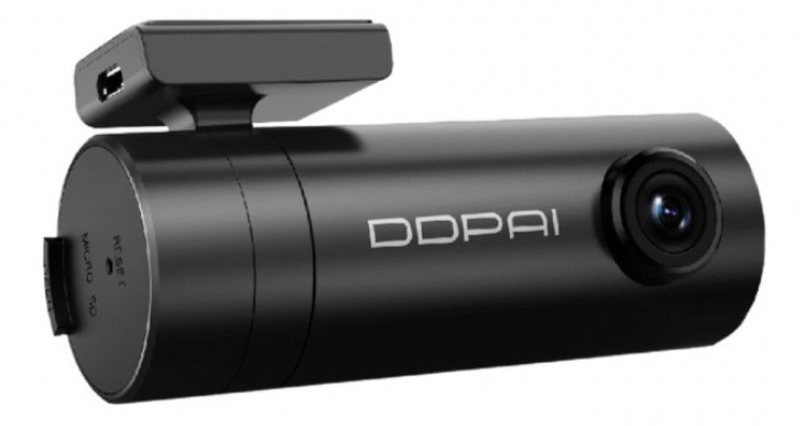 Want a small-sized dash cam that doesn't get in the way of your view on the road? Consider this mini dash cam from DDPai. It doesn't skimp on the features despite its tiny size.
With its 330° rotatable lens, you can not only record what's outside your vehicle but the interior too. Ride-hailing drivers will appreciate having this feature as a safety measure against incidents involving their passengers. The dash cam records in 1080P Full HD resolution and has night vision. You have the option of installing a separate hardware kit to enable its 24-hour parking monitoring feature.
6.   AZDOME M17 Pro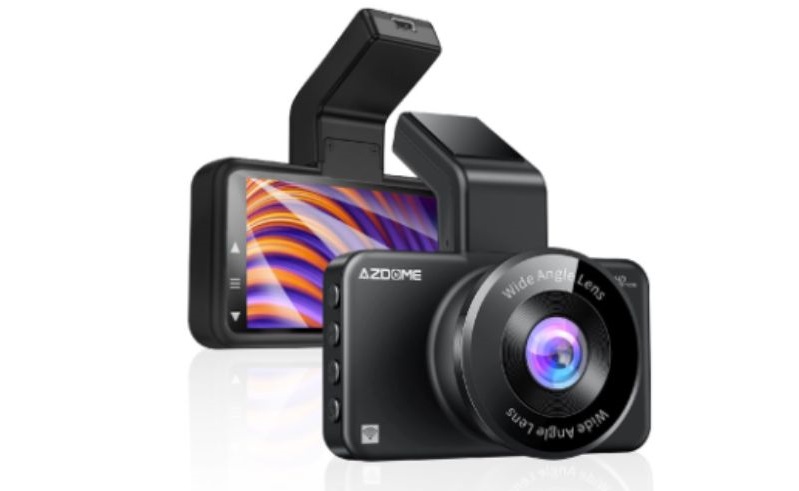 The AZDOME M17 Pro supports dual recording (front and back), multi-tasking, and smoother video recordings in 30fps (frames-per-second). For context, other dash cam models may record at 24fps tops. Moreover, the car camera recorder seamlessly integrates with iOS and Android devices via an accompanying app, enabling users to quickly edit, share, download, and back up footage directly to their mobile devices.
7.   AZDOME M01 Pro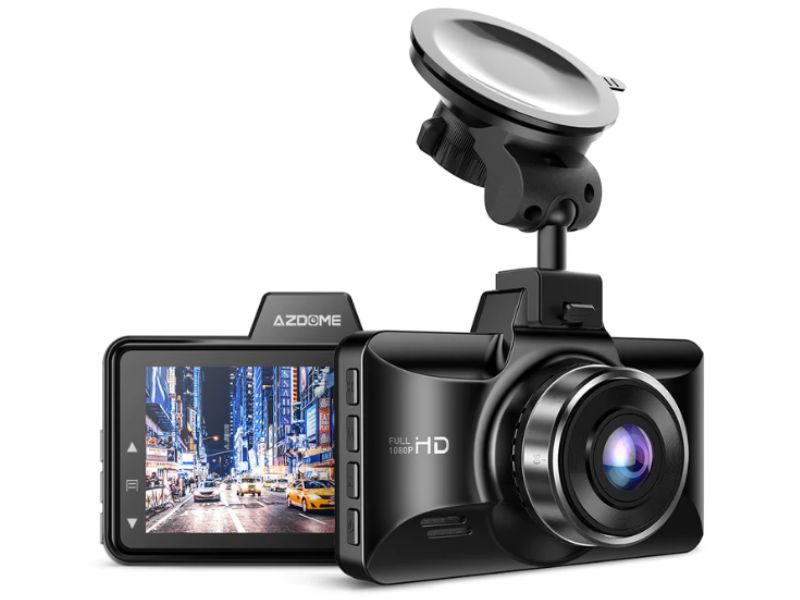 The AZDOME M01 Pro boasts Sony's STARVIS (security camera image sensor) technology, which has ultra-high sensitivity that is superior to the human eye. It enables the recognition of object shape and colour in dark locations to obtain the required information with accuracy.
Other features include ADAS driver assistance, fatigue driving alert, G-sensor auto-detection, and loop recording (new video recording automatically overwrites old videos when the memory is full).
8.   IROAD X11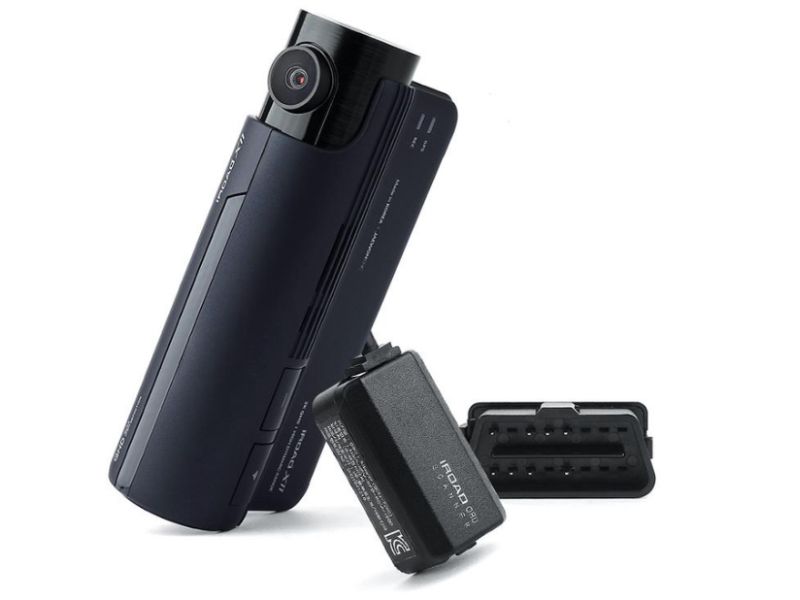 The IROAD X11 does not come cheap, but you get a handful of top features for the price you pay for. For starters, it records in 1440p QHD resolution and real HDR (front and rear), has intelligent night vision, 155° wide viewing angle, road safety warning system (LDWS), mobile app support, and Sony STARVIS technology.
In terms of data security, it uses the Format Free 2.0 system which is among the most stable. Recordings are automatically saved in the main memory unit, which is much safer than previously-used formats. On top of that, it also has an auto data recovery system.
9.   SAFECAM V20 Pro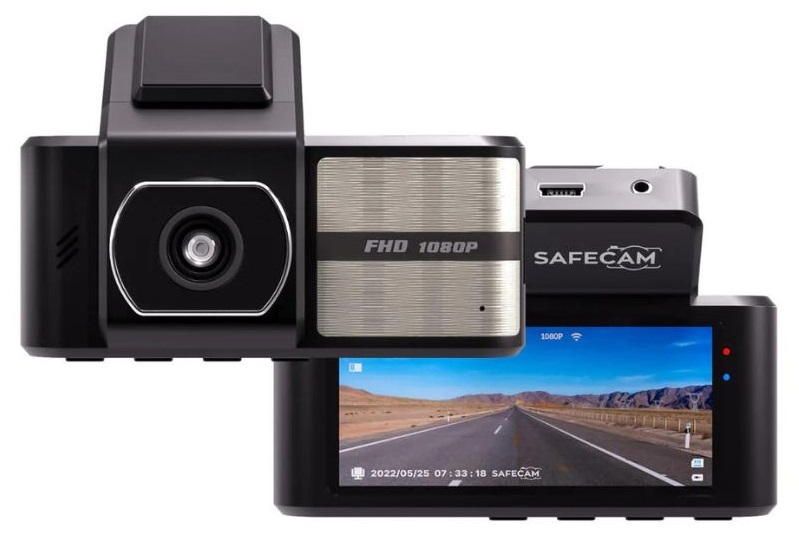 The SAFECAM V20 Pro is another recommended and affordable option with many useful features you come to expect in a worthy dash cam. Among them are 1080p FHD recording, 170° FOV, night vision, 24-hour parking surveillance, built-in WiFi, and app support.
Add Some Peace Of Mind On The Road With The

Best Dash Cam In Malaysia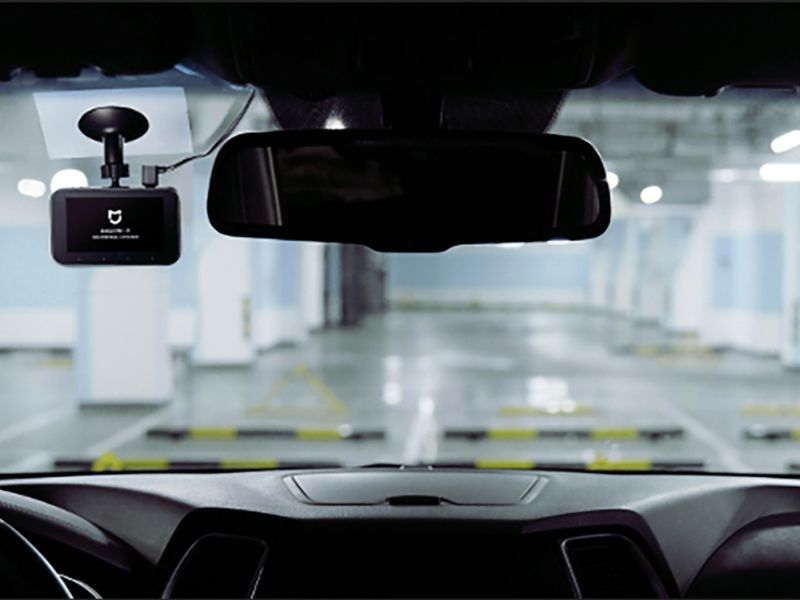 Road accidents can happen when you least expect them. By having one of these best dash cams in Malaysia in your vehicle, you can rest assured knowing that you will have all the evidence you need to resolve any potential disputes arising from unfortunate accidents. As these car camera recorders also offer a myriad of features, they can be tremendously useful in providing all sorts of driving assistance. So, make it an essential item to have in your car today!
Besides keeping yourself safe while driving in Malaysia with the best dash cam, you should not neglect your car's interior cleanliness too. These best cordless car vacuum cleaners will help make sure your car is spick and span!
Have any more best dash cam recommendations in Malaysia? Feel free to share them in the comments below!
Check out Tech Thursday for 1-day only lowest price, unbeatable deals, and extra 20% Coins Cashback every Thursday!