Let it be said that your car's outward appearance is as important as how it looks on the inside. Meaning it should be kept clean, even if you're the only person who frequently sees it. The build-up of debris and dust can create a condition for allergies to thrive, subsequently making your car less comfortable to ride in. 
Your vehicle's interior is made up of narrow crevices that are hard to reach. This is why a vacuum cleaner for cars is made to do the dirty work. As you can see on the list below, they're manufactured for easy manoeuvring and portability, so you can get to the tightest of spaces without too much elbow grease. 
Keep Your Ride Clean With These Best

Vacuum Cleaners For Cars
1. Samu Giken Wireless Vacuum Cleaner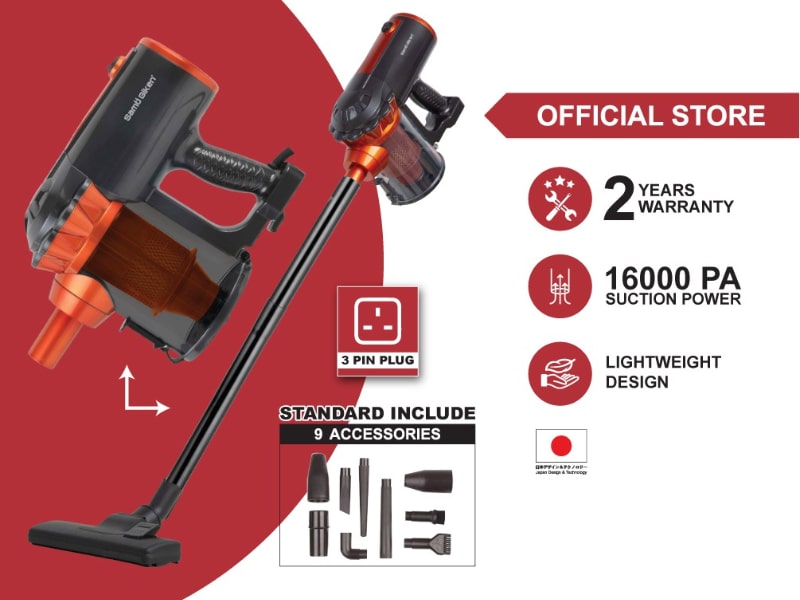 Compact but packs a punch, this Samu Giken wireless vacuum cleaner for cars is best for small messes and quick clean-ups. It comes with a cabin filter that sifts through debris, a washable dust trap, and a set of interchangeable nozzle attachments. Aside from cleaning car interiors, you can also use it to dust off keyboards, sofas, and curtains.
2. Automonster Portable Vacuum Cleaner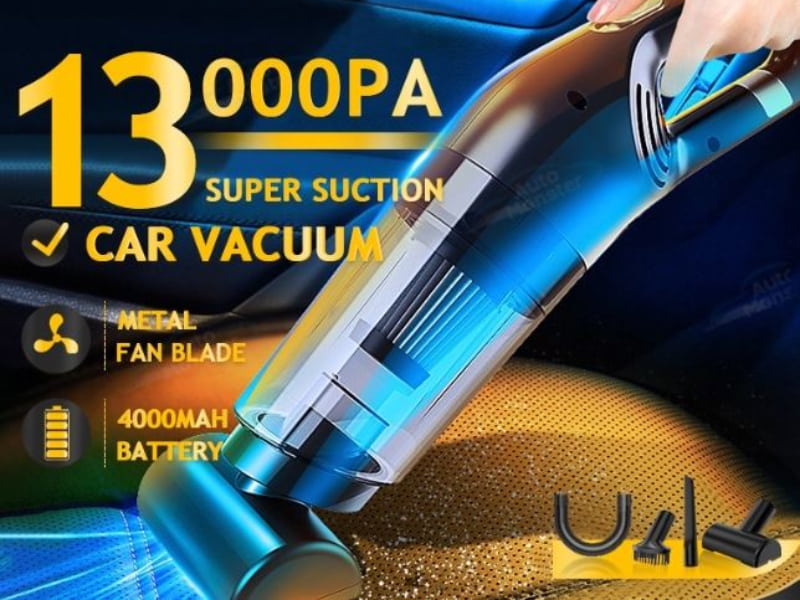 If your pet regularly rides with you, it's helpful to have a vacuum cleaner that specialises in removing pet hair. The AutoMonster portable vacuum cleaner does exactly that, powered by a 120W motor that delivers 13000PA suction power. Sporting a portable design for easy storage, this car vacuum cleaner also packs a 2000mAh battery for long hours of usage without overheating. 
3. Baseus A2 Handheld Vacuum Cleaner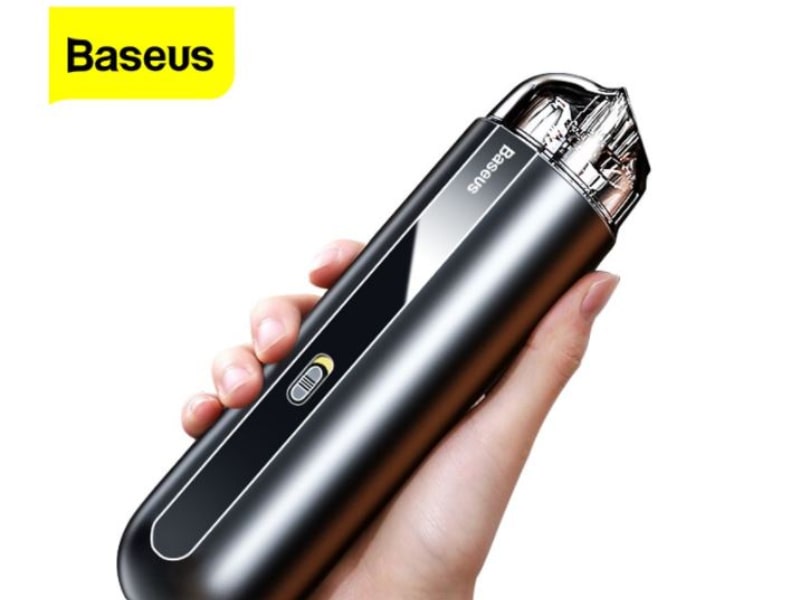 Mimicking the make-up of thermal flasks, Baseus' cleaning unit fits snuggly in a cup holder when not in use. Moreover, it comes with a practical USB charger and a dust bag for travelling. If you need to reach hidden areas in your car, there's an attachable nozzle hose that can be lengthened or shortened. 
4. Black & Decker Rechargeable Vacuum Cleaner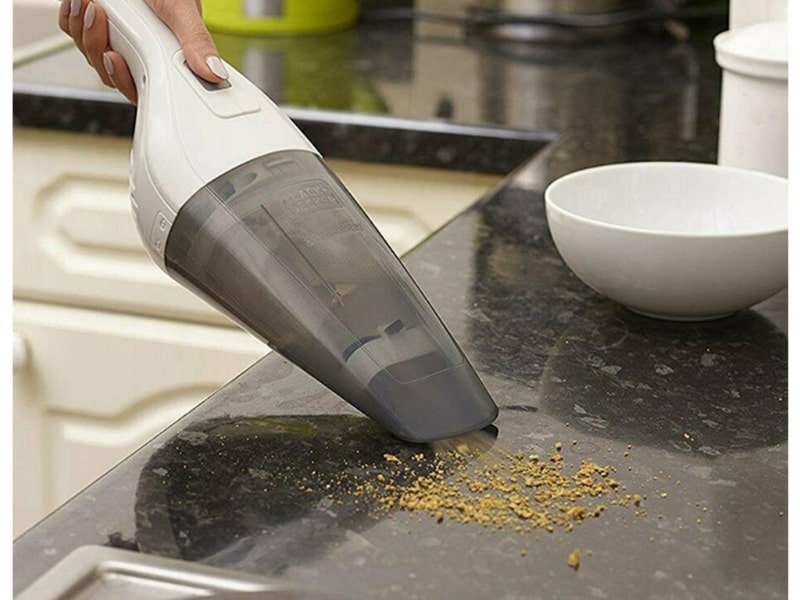 This vacuum cleaner for car interiors by power tools maker Black & Decker is suitable for small to medium-sized vehicles. It weighs less than 1kg, which makes manoeuvring in a car or cleaning for extended periods easier. Besides, the nozzle is ideal for cleaning seat covers and floor mats, or even spillage in the kitchen. To clear the filter, just twist it to remove and rinse it with clean water. 
5. Xiaomi Mi Mini Vacuum Cleaner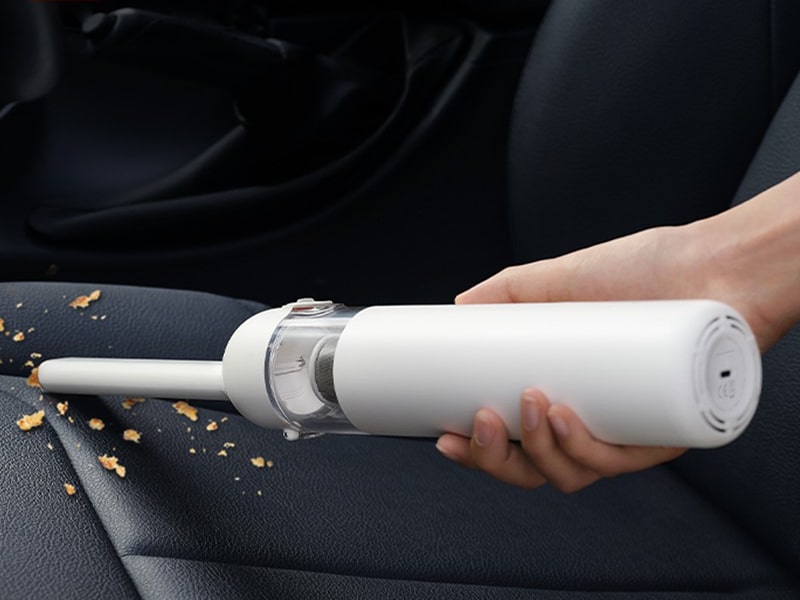 With a unique shape that's true to Xiaomi's design language, the Mi Mini vacuum cleans as good as it looks. Beyond car interiors, the multi-function nozzle is effective on bedding, curtains, and office workstations. At only 0.5kg, you can easily carry it in a backpack or a carry-on. 
6. Oxtra Supercharged Cordless Vacuum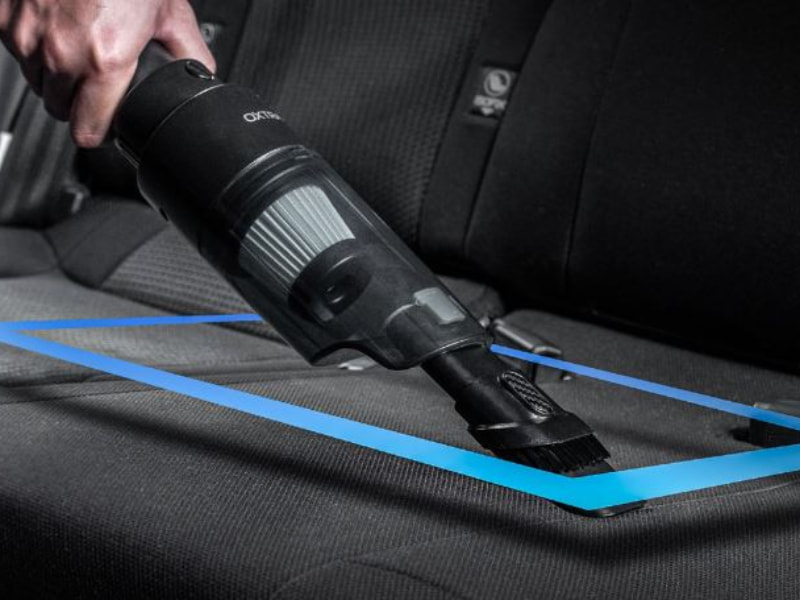 What makes this car vacuum cleaner unique is the sharp nozzle that lets you reach nooks and crannies effortlessly. Its 2-in-1 bristle scraps up micro-dust invincible to the naked eye, before removing it with a twin-turbine motor. The removable HEPA filter makes cleaning up a breeze. 
7. SHIMONO Pro Cyclone Vacuum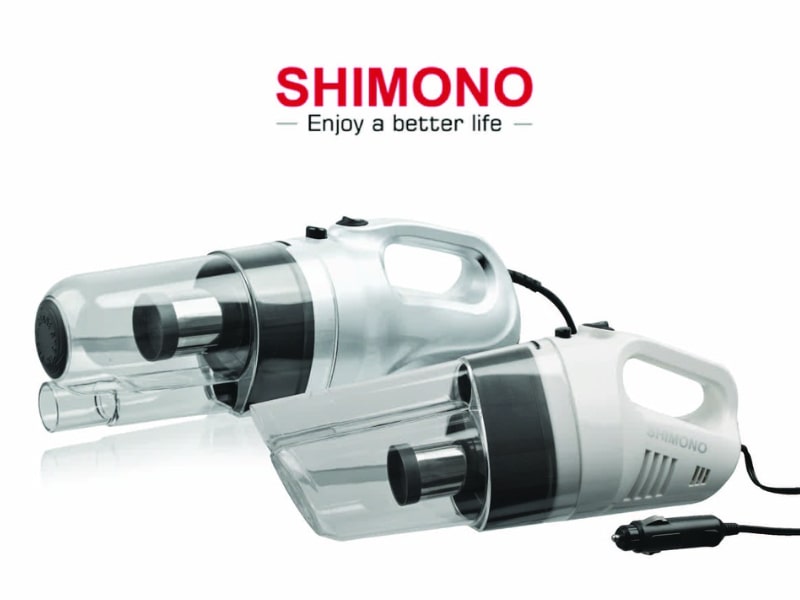 Portability and efficiency are two important factors when choosing a vacuum cleaner for cars. The Pro Cyclone uses a patented cyclone chamber that picks up anything from bread crumbs to hair clumps. Meanwhile, the dust container filter is coated with sturdy stainless steel, so you don't have to worry about internal corrosion. As for accessories, you'll get six nozzles, each for a specific cleaning process.
8. Airbot iRoom Portable Handstick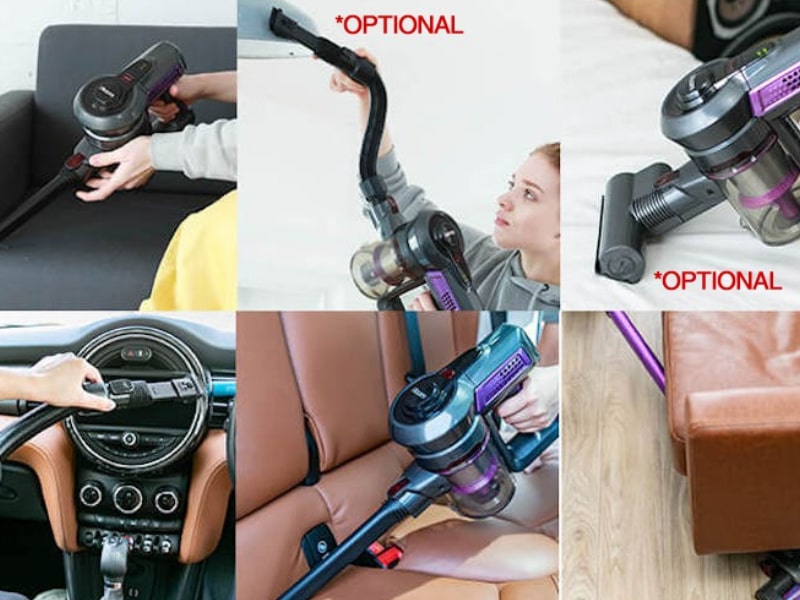 If your budget permits, the AirBot iRoom is a great choice. There's a bunch of helpful features to make cleaning a breeze, such as noise cancellation and an illuminated display. Separately, the ergonomic handle makes it an ideal option for cleaning tight corners. Because of its strong suction power, it can be also used as a vacuum cleaner to clean furniture and mattresses.
9. Dibea BX 500 Pro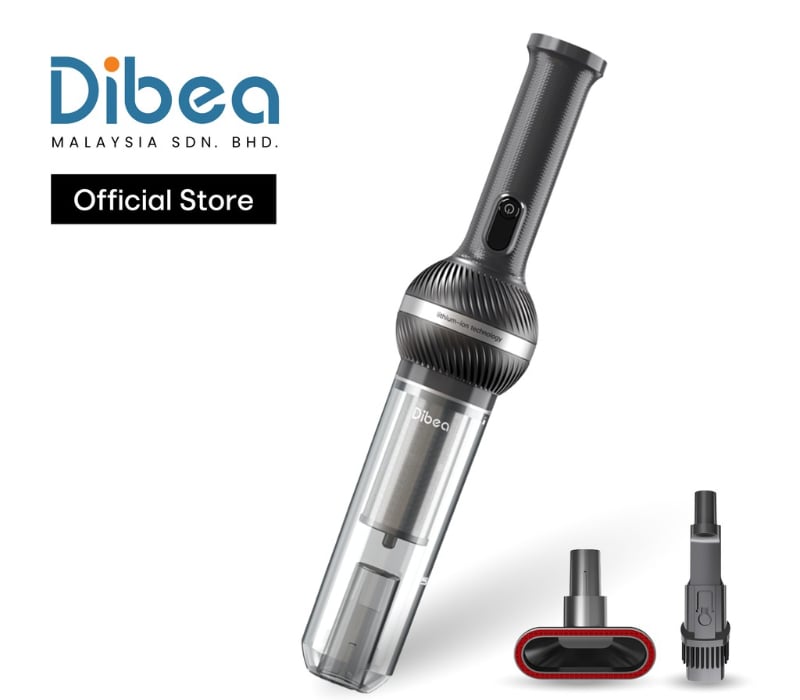 They say size matters, but this Dibea vacuum proves otherwise. At less than 1kg, it has strong suction power of up to 13,000kpa and a 2600mAh battery for up to 45 minutes of working time, among other specifications. The slim body and narrow head provide great reach into confined spaces, such as the dashboard and centre console. In terms of attachments, there's a USB-C charging cum storage base to keep everything in one place. 
10. Morphy Richards Portable Vacuum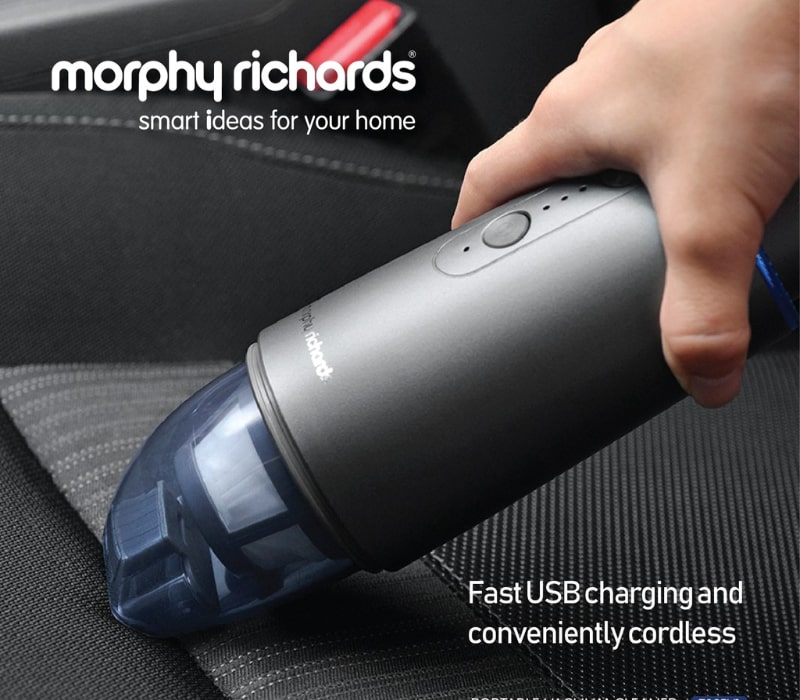 Resembling a hybrid between an air purifier and coffee grinder, this Morphy Richards vacuum cleaner for your car is slim enough for you to hold comfortably for prolonged periods. Furthermore, the compact body is also suitable for travelling or stowing in the glovebox. When it comes to suction power, it's powerful enough to remove debris from door pockets and cooling vents. There's even an inbuilt ozone steriliser to promote good air quality. 
11. Tefal Cordless Portable Vacuum Cleaner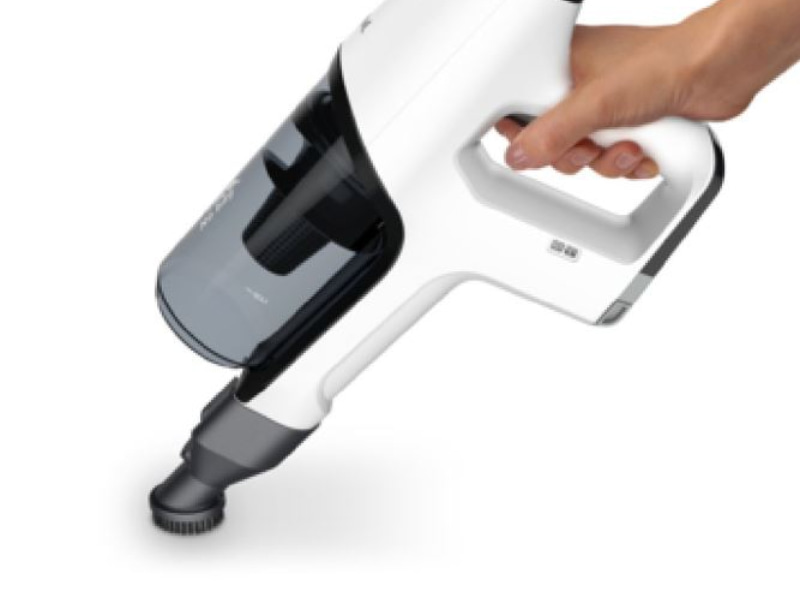 Apart from household appliances, did you know Tefal also makes vacuum cleaners for cars? This model effectively picks up dust and nasty particles in a single stroke, and the packaged lithium battery provides 45 minutes of undisturbed usage. The nozzle head comes with LED lights for visibility in dark corners.
A Clean Interior Starts With A Useful

Vacuum Cleaner For Your Car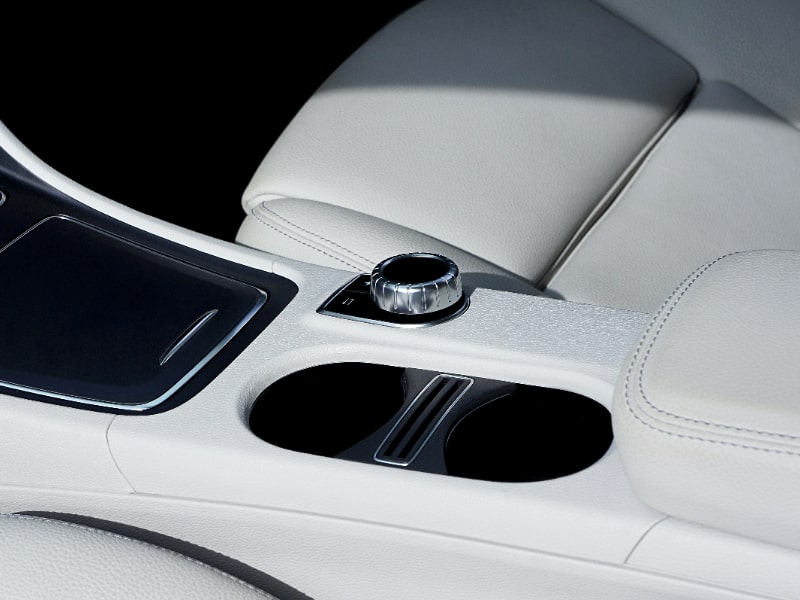 A grimy car interior is a hotbed for roaches and allergens to thrive. Hence, we recommend a routine clean-up every week or so. This makes a cordless handheld vacuum cleaner a worthwhile investment. After all, its purpose is to simplify cleaning with customisable nozzles and accessories. Plus, the removable cabin filters and USB charging ports are an added convenience too.
Most car vacuum cleaners come with tube extensions, so they can be used at home. That said, if you prefer a more automated approach to your cleaning needs, have a look at these robot alternatives that don't break the bank. And if you drive, don't forget to install a dashcam for safety and periodically check the battery to avoid sudden deaths.