You must be familiar with the infamous Anna Sorokin, better known as Anna Delvey if you have recently watched the new Netflix hit series Inventing Anna. Each of the nine-episode series is full of impeccably styled high-end fashion brands like Chanel, Christian Dior, Céline, Alaïa, and Dolce & Gabbana. Though this SoHo grifter is way far from being a good role model, you cannot help but admire the fake heiress's glamorous outfits and jewellery. If you've been dying to dress up wealthy like Anna Sorokin, let's recreate Inventing Anna's super high-end couture without a millionaire's budget.
Here Are The Fashion Pieces You Need To Recreate Inventing Anna's Wardrobe 
While there are other clever con artists like Elizabeth Holmes and Simon Leviev, it's fascinating to think about how Sorokin conned New York City's highest social circles, banks, and hotels out of hundreds of thousands of dollars with the power of clothes. While clothes did play a major role in her overall appeal, it was also her confidence and the whole "fake it til you make it" candour that helped pull it off too. Here, we look at what you can wear to channel an Anna Delvey without needing to borrow your friend's credit card.
Black Dresses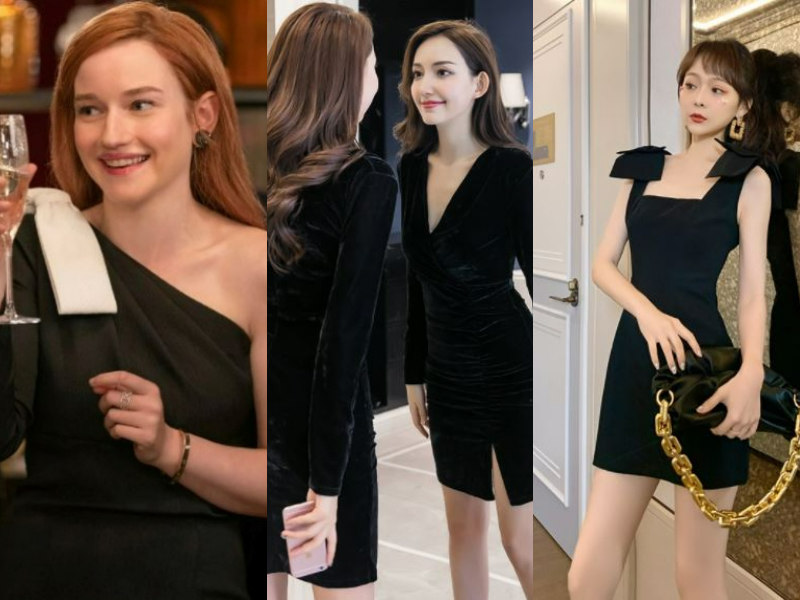 You can never go wrong with black as it often symbolises elegance, power, and prestige. The colour has become a staple in Sorokin's wardrobe as she appeared in a few black garments throughout the series. In an episode where she celebrates the Anna Delvey Foundation (ADF) with potential funders, she wears an asymmetrical little black dress with Auburn hair and minimal jewellery for an understated yet classy look. She also wears black dresses with her signature black choker in trial scenes. You can opt for a good quality yet affordable black mini dress and pair it with bright coloured heels, or statement earrings to add a little flair to a plain ensemble. All eyes will be on you! 
Shop this style:
 

Structured Bags And Purses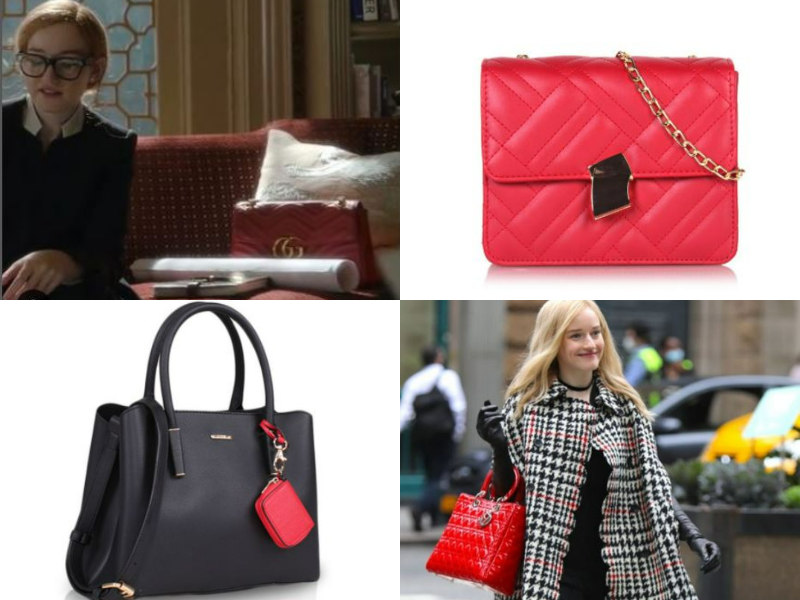 In each scene from this Netflix series, Sorokin is seen with different designer bags like a YSL sling bag, Dior Book Tote, a grey Chanel tote bag, and Hermes Birkin. While these are wildly expensive, designer-inspired versions are just as luxe. Get a structured handbag or purse with simple hardware to complete that expensive look. Achieving opulence is possible at wallet-friendly prices. 
Shop this style:
Silk Dresses And Scarves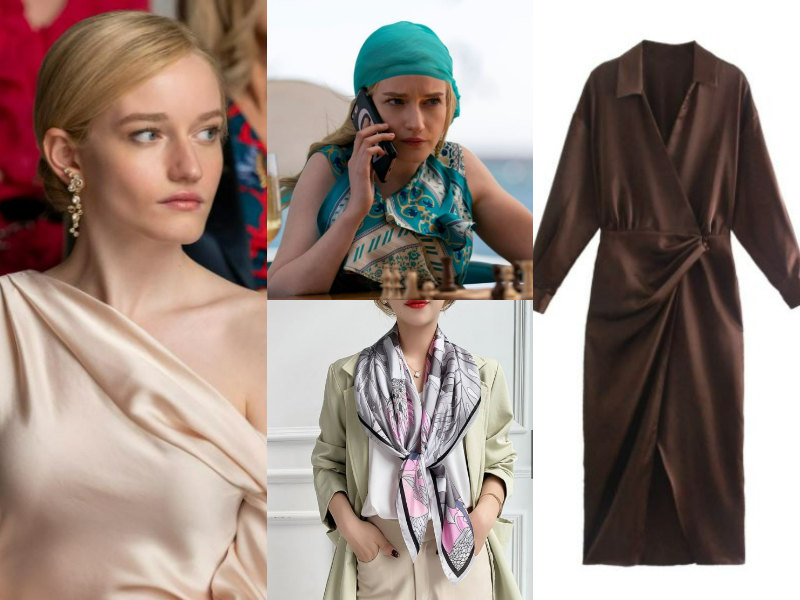 Silk fabric is another key staple in Inventing Anna's wardrobe. A silk dress can be worn for semi-formal or formal events and is easy to style. The fabric creates a polished look as seen on Anna Sorokin while she's sitting front row at a fashion show. She wears a simple yet elegant Jonathan Simkha off-the-shoulder silk dress paired with Oscar de la Renta statement earrings. She also dons a red Alexander McQueen Bardot dress with a silk scarf wrapped around her hair for a scene on a speedboat. You can achieve the same luxurious look with silk dresses and scarves from high street brands. One thing you need to consider when shopping for a silk dress is your skin tone. Get a light-coloured silk dress if you have fair skin or dark-coloured dresses if you're tanned, then style it with a clutch bag and strappy heeled sandals to add an extra touch of elegance.
Shop this style:
Statement Sunglasses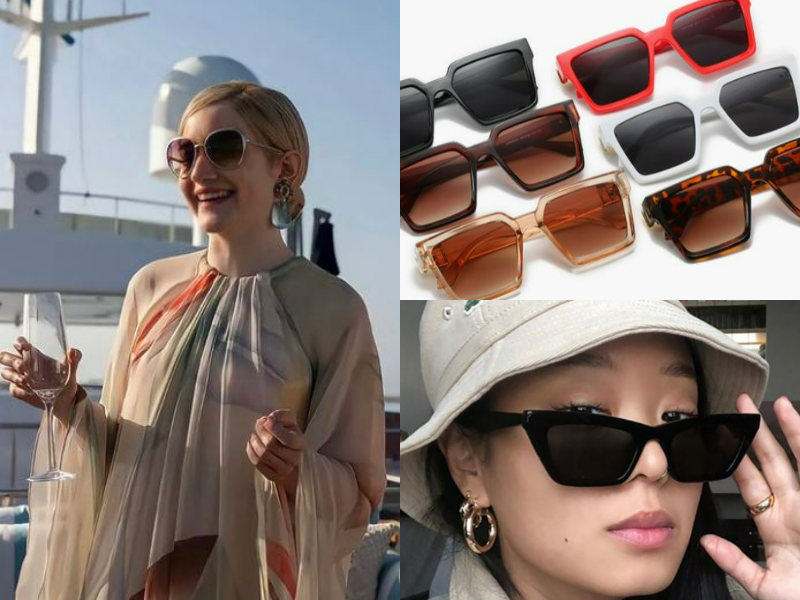 The fake German heiress is also famous for her statement sunglasses. She is often seen flaunting shades from luxury brands like Dior and Fendi as part of her elegant outfit collections. Not just that, she is also known for her signature thick-framed Céline glasses that she wears throughout her courtroom appearances. You don't have to spend a fortune to dress like a trust fund kid. There are a lot of designer-inspired statement sunglasses if you want to recreate Sorokin's Soho chic fashion style. Get statement sunglasses with a black, plain frame so you can match them with any colours! 
Shop this style:
Well-Tailored Suits And Blazers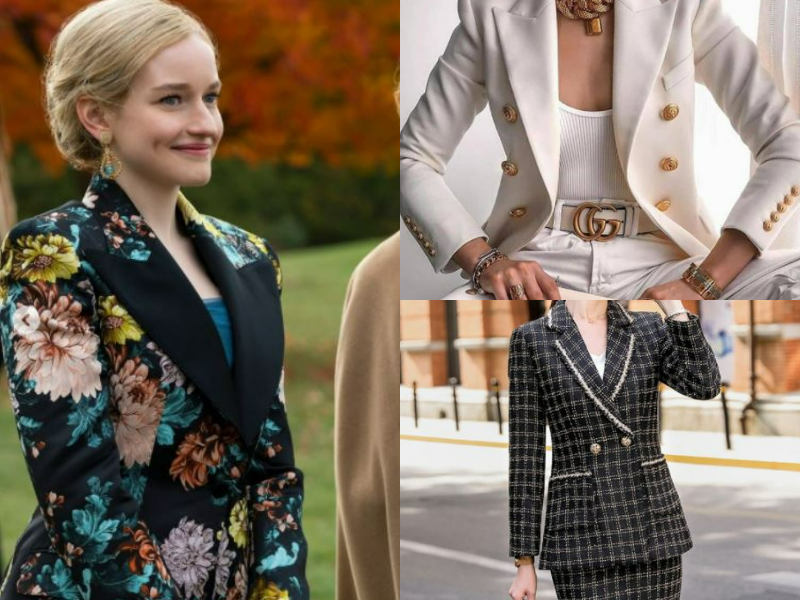 Admit it, we all love Sorokin's Dolce & Gabbana Floral blazer. A blazer is the quickest and easiest way to add an instant posh look to your outfit. It can be paired with almost anything; dresses, skirts, jeans, and even a t-shirt. The cardinal rule for looking affluent is to wear well-fitted clothes. Make sure your blazer suit fits perfectly as it reflects class and good taste. Your blazer doesn't have to come from a specific brand or fabric, as long as it fits your measurement; isn't too big or small then you're good to go! 
Shop this style:
Don't Forget, A Good Hairstyle Makes All The Difference!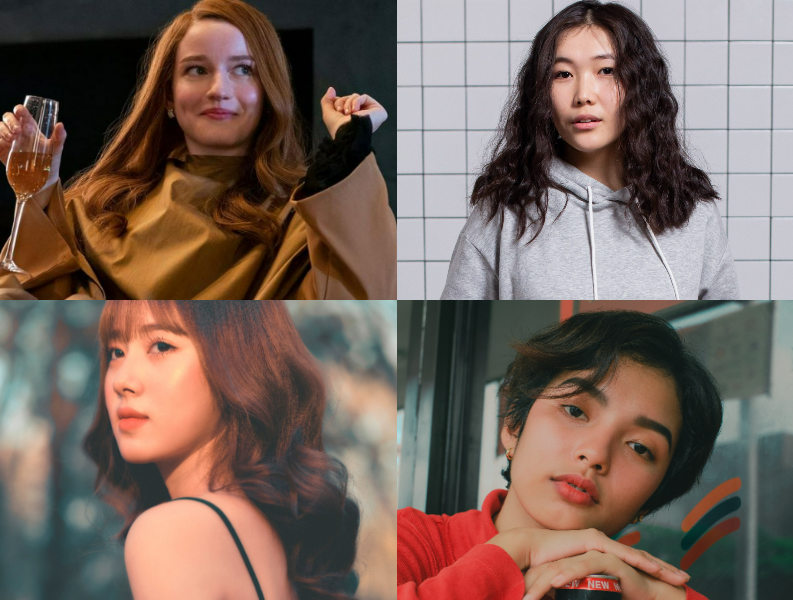 Similar to clothes, bags, and shoes, you will also want to pay attention to your haircut. Get rid of those split ends and get a hairstyle that flatters your face. While Anna Sorokin has these silky long locks, you can try the trendiest short pixie haircuts if you're into shorter hairstyles, or go for wavy curly hair to add some volume and texture.
It's Time To Play Dress Up Like Netflix's Inventing Anna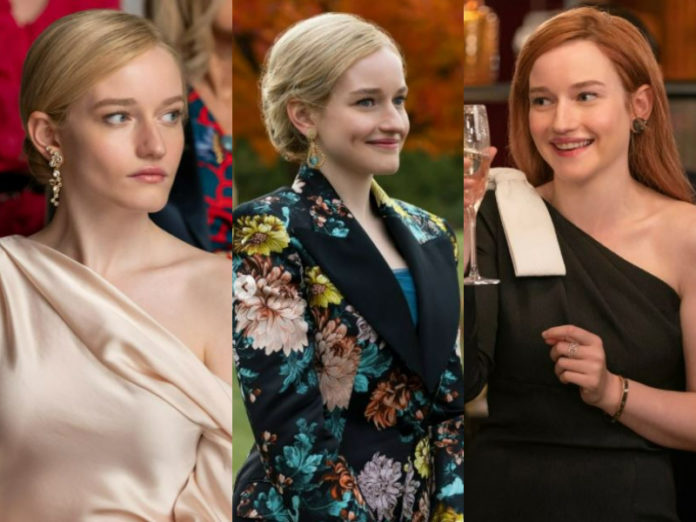 Now that you've got the entire rundown of how to dress rich like Anna Delvey when you're on a budget, put it all together with a natural makeup look for that bang-on bling appearance. And there you go, you don't need a celebrity stylist to pull an Anna Delvey high fashion moment. With the right outfits, you're already on your way to charming people around you.