We've previously written about how you can increase breast milk supply, but this time, we're honing in on a specific snack on the list. Yes, you've guessed it – lactation cookies! These tasty treats help boost milk supply, but they can also be costly if you plan to eat them for months. If you have the time, you can bake your own at home with these easy lactation cookies recipes. It's more cost-effective, and you have better control on what goes into the cookies.
But First, What Are Lactation Cookies?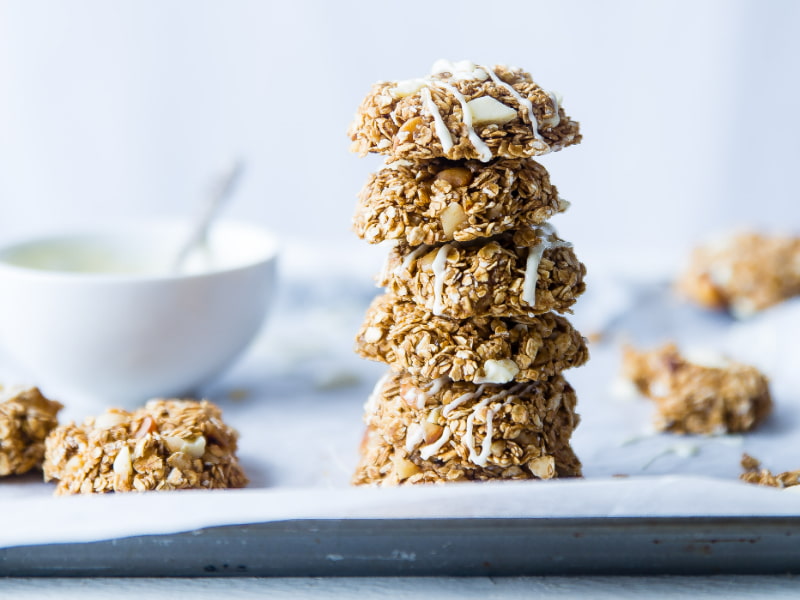 Lactation or milkbooster cookies are small bites packed with mighty ingredients that stimulate breast milk production. They also nourish postpartum mums with the nutrients and extra calories needed to effectively produce milk.
Do Lactation Cookies Really Work To Boost Milk Supply?
Lactation cookies are typically made with milk-boosting ingredients, such as oats, flaxseed, brewer's yeast, and fenugreek. These ingredients, called galactagogues, contain compounds, B vitamins, and other nutrients that reportedly help improve lactation.
Though there's limited research to prove the efficacy of galactagogues in supplementing milk supply, there's anecdotal evidence of it. This means many mums, including Malaysian mamas, find that lactation cookies do work based on personal experience.
Best

Lactation Cookies Recipes

Malaysia
If you have an oven at home, you can easily make your own milkbooster cookies. You can either bake them during the late stages of your pregnancy or freeze the dough so you can bake up a fresh batch later. To save you some time, we've rounded up five lactation cookies recipes that are simple, healthy, and sure to please Malaysian taste buds.
Vegan Lactation Cookies
This healthy lactation cookies recipe is great for vegan mums in Malaysia. It's loaded with milk-making ingredients like oats, brewer's yeast, and flaxseed, so a few of these bite-sized delights will get the mammary glands going. You can even substitute vegan butter with margarine or regular butter, and the cookies will turn out just as moreish.
Ingredients:
No-Bake Lactation Balls
Filipino celebrity Solenn Heussaff provides an easy alternative to lactation cookies recipes, or what she calls No-Bake Lactation Bolz. They don't require any baking, so you can whip them up in under 15 minutes. Those who dislike the aftertaste of brewer's yeast should definitely try this, as they only contain galactagogues like flaxseed, chia seeds, and oats.
Ingredients:
2 cups rolled oats

3/4 cup flaxseed

1/4 cup

chia seeds

1/2 cup

almonds

1 cup

dates

, pitted and soaked in water

1/4 cup maple syrup

1/2 cup

nut butter

3/4 cup shredded coconut
Oatmeal Chocolate Chip Lactation Cookie
These milkbooster cookies are just what you need for your late night munchies. They're neither vegan nor gluten-free, so they're as indulgent as regular cookies. Thanks to the generous amount of chocolate chips, you'll barely taste the brewer's yeast. Make sure to print a copy of this lactation cookies recipe because it's a must-have in any Malaysian mama's recipe book!
Ingredients:
Crunchy Lactation Granola Bites
Well, what do you know! Milkbooster cookies can also come in the form of crunchy granola bites. Rather than cutting the granola slab into rectangular bars, cut it up into smaller squares instead. That way, they're easier to pop into your mouth for a quick snack while you breastfeed or rock your baby to sleep.
Ingredients:
Chocolate And Dried Fig Lactation Cookies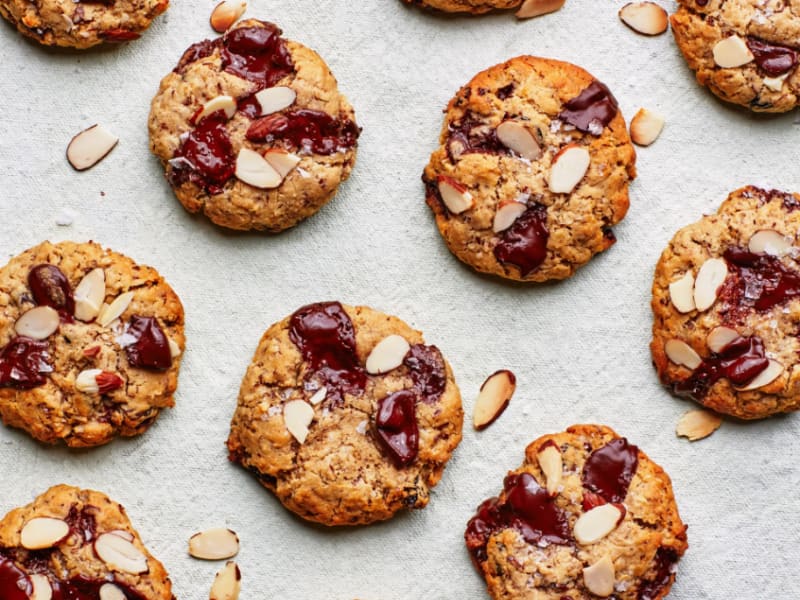 When your lactation cookies recipes are getting a little monotonous, you can count on Bon Appetit's lactation cookies for a tasty twist. They come with the usual suspects like brewer's yeast, flaxseed, and oats. But they also bring different textures to the table with dried figs, shredded coconut, bittersweet chocolate, and sliced almonds. Pro tip: For that melty chocolate effect, use high-quality chocolate callets instead of chocolate chips.
Ingredients:
⅔ cup all-purpose flour

¼ cup brewer's yeast

¼ cup ground flaxseed

½ tsp ground cinnamon

½ tsp baking soda

½ tsp fine salt

½ cup unsalted butter

¾ cup brown sugar

1 large egg

1 tsp vanilla extract

1 ½ cups rolled oats

½ cup

dried figs

, chopped (or raisins)

⅓ cup shredded coconut

¾ cup semisweet chocolate, chopped

2 tbsps almond flakes
Improve Breast Milk Supply With These

Lactation Cookies Recipes

Malaysia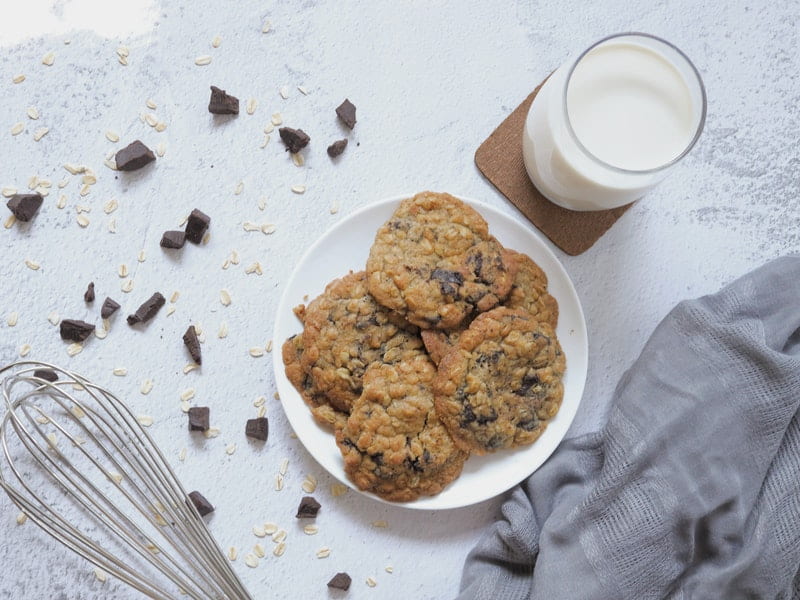 These lactation cookies recipes are just guides, so feel free to substitute or adjust the ingredients as necessary. For optimal milk supply, make sure to eat well, treat yourself to some milkbooster cookies, hydrate, and stay relaxed. It won't be easy, especially with a newborn, but they're essential for milk production. If all else fails, consider reaching out to a lactation consultant or supplementing your baby's meals with formula. Good luck!
Looking for more breastfeeding-related content? Read up about the best nursing bras, and how to express, store, and thaw breast milk. And don't miss out on Mum's Club for exclusive deals, vouchers, and extra cashback coins on selected baby products.