Nursing bras are a must-have for breastfeeding mothers. After all, unlike regular bras, they're designed specially to ease the feeding process while providing adequate comfort and support. There are many options to choose from today, and based on which breastfeeding stage you're at, your needs may be different. Below, we look at some of the best bras for breastfeeding mothers, as well as a few important features to take note of when shopping for nursing bras. 
What Features To Look For In Nursing

Bras For Breastfeeding
Accessibility 
Easy access should be a top priority when choosing a nursing bra. Hence, look for features like clips, snap-on buttons, and stretchy fabric that will make it easy to manoeuvre when it's time to breastfeed. 
Support
Besides the support of nursing pillows, having the right support in your nursing wear is crucial. For more comfort in your early breastfeeding days, pick one that's wireless. Wired bras on the other hand (as well as thicker bra straps), offer extra support for larger breasts. 
Adjustability
Since a nursing mother's breast size can fluctuate frequently, it's important to have adjustable straps and hooks to provide a better fit. Otherwise, opt for bralette or sports bra styles that are made of stretchable material. 
Padding
There are different types of padding for nursing bras, ranging from light fabric lining (or none at all) to fully padded or moulded cups. The former is best for the start of your nursing journey when comfort is a priority as you spend more time at home. Meanwhile, heavier padding will come in handy for later, when you're breastfeeding less frequently and wish to have more structure and support under going-out clothes.
Best Wireless Nursing

Bras For Breastfeeding

Mothers 
Xixili Super Soft Wireless Nursing Bra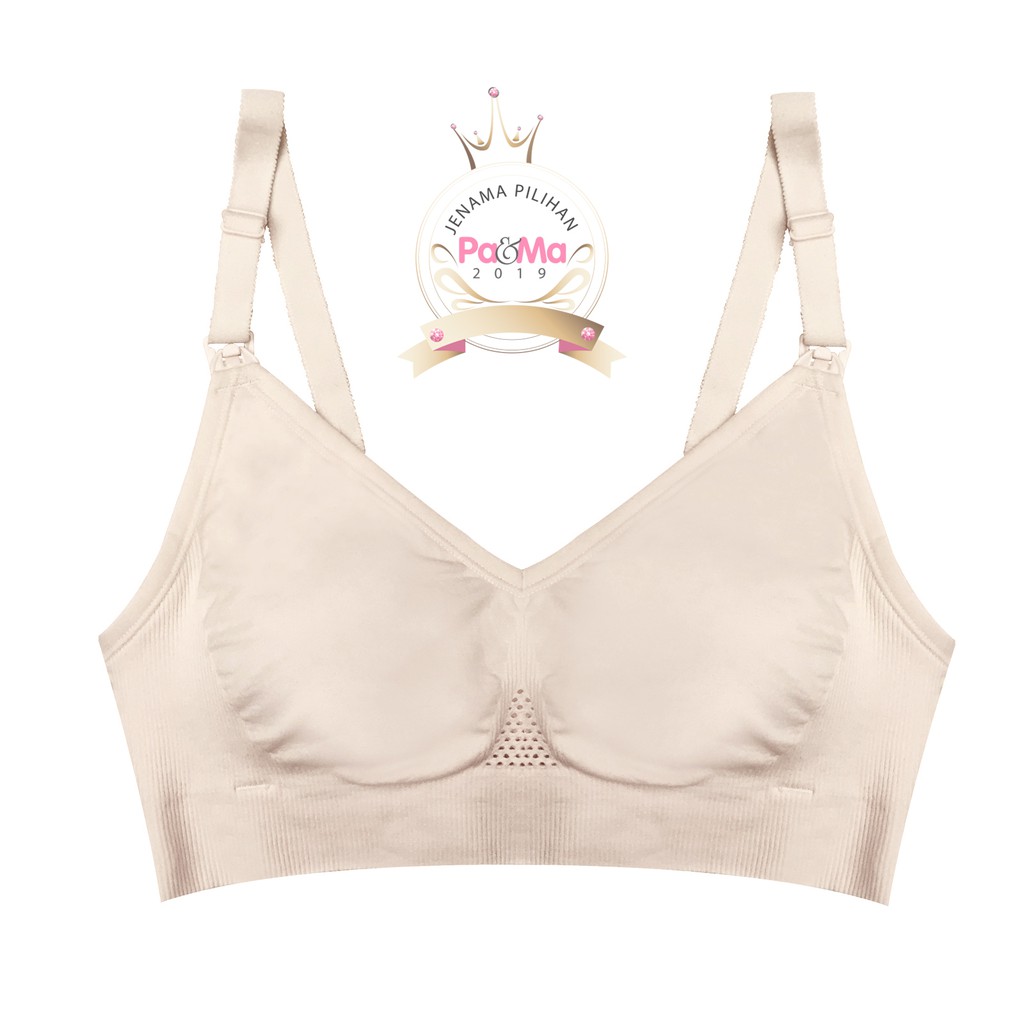 For maximum comfort, this wire-free seamless maternity bra from Xixili ticks all the right boxes. Besides being made of ultra-soft and stretchy knitted fabric, it has clips that offer easy access for breastfeeding as you can clasp them off with just one hand. For support, its U-shape back wing comes with three panels of hooks, as well as adjustable straps. 
Snap-On Button Nursing Bra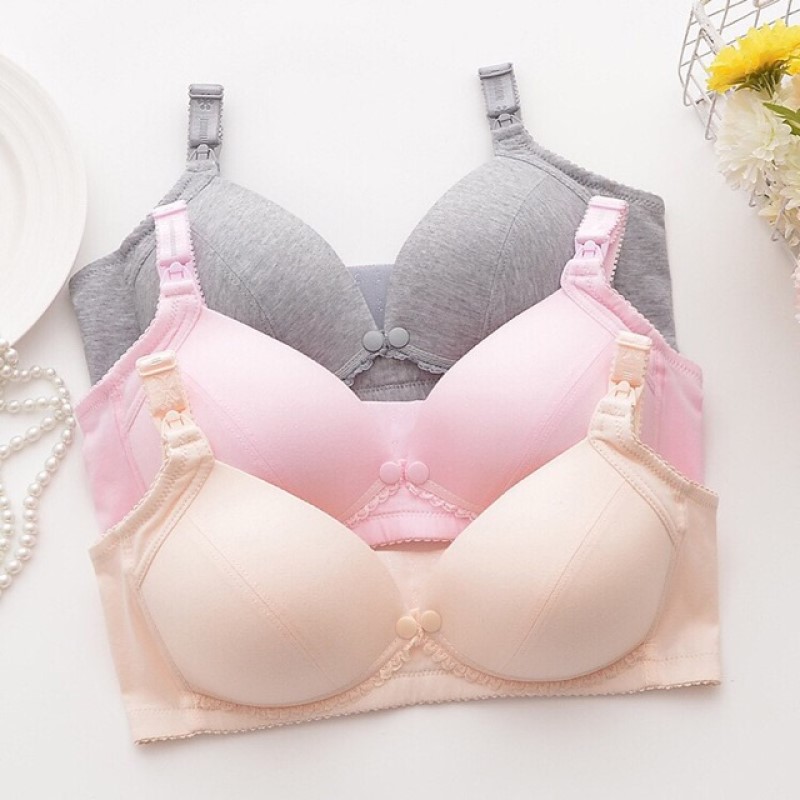 Want a wireless option that resembles a regular bra? Go for this nursing bra that comes with snap-on buttons which you can easily undo to breastfeed your baby. Its cotton lining offers utmost comfort, while its three-buckle back closure and adjustable straps provide the support you need. 
Shapee Seamless Nursing Bra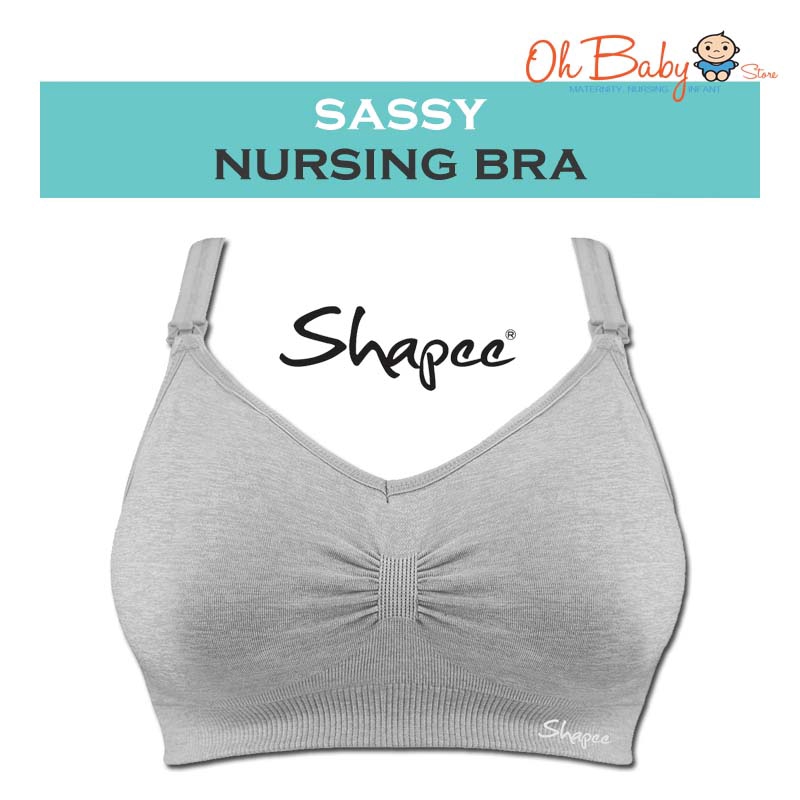 If you consider yourself an active mum, this Shapee seamless nursing bra is for you. It's got nursing clips for extra convenience, and non-slip straps (which you can convert to a criss-cross style) that offer maximum support so it stays snug and doesn't move around. Best part is, it can be used for light exercise and accommodates up to a 46E cup size. 
Best Moulded Cup Nursing

Bras For Breastfeeding

Mothers 
Autumnz T-Shirt Nursing Bra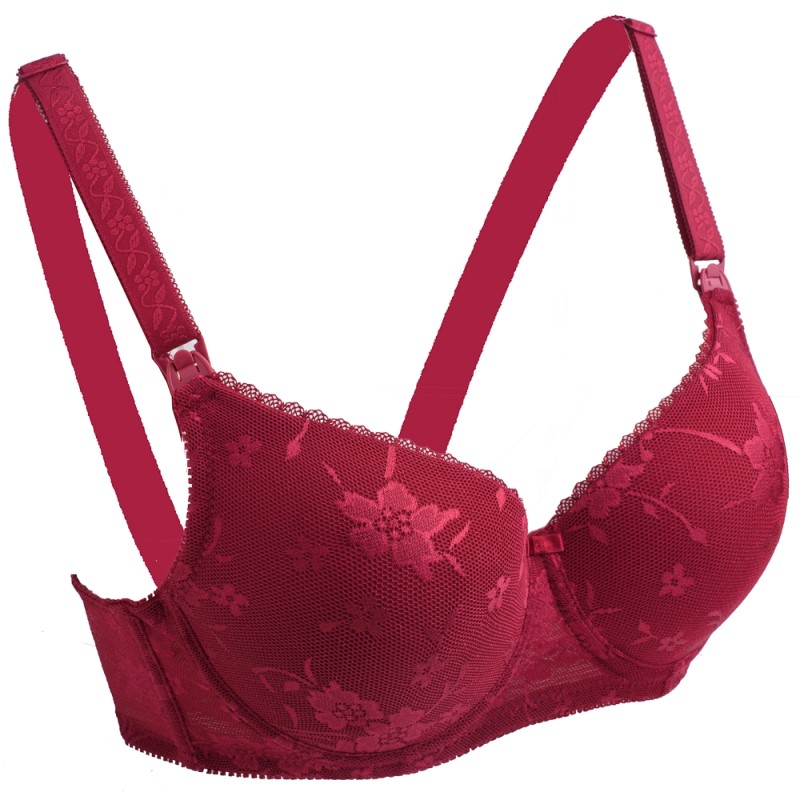 Want some shape and structure under your clothing? Then this underwired T-shirt bra for breastfeeding is what you need. Its smooth fit means that it'll look flattering when worn under tight-fitted tops, tees, and dresses. Plus, its one-hand release clips allow nursing to be easy. What's more, it features a full drop cup to encourage skin-to-skin contact with your baby. 
Audrey Drop Clip Nursing Bra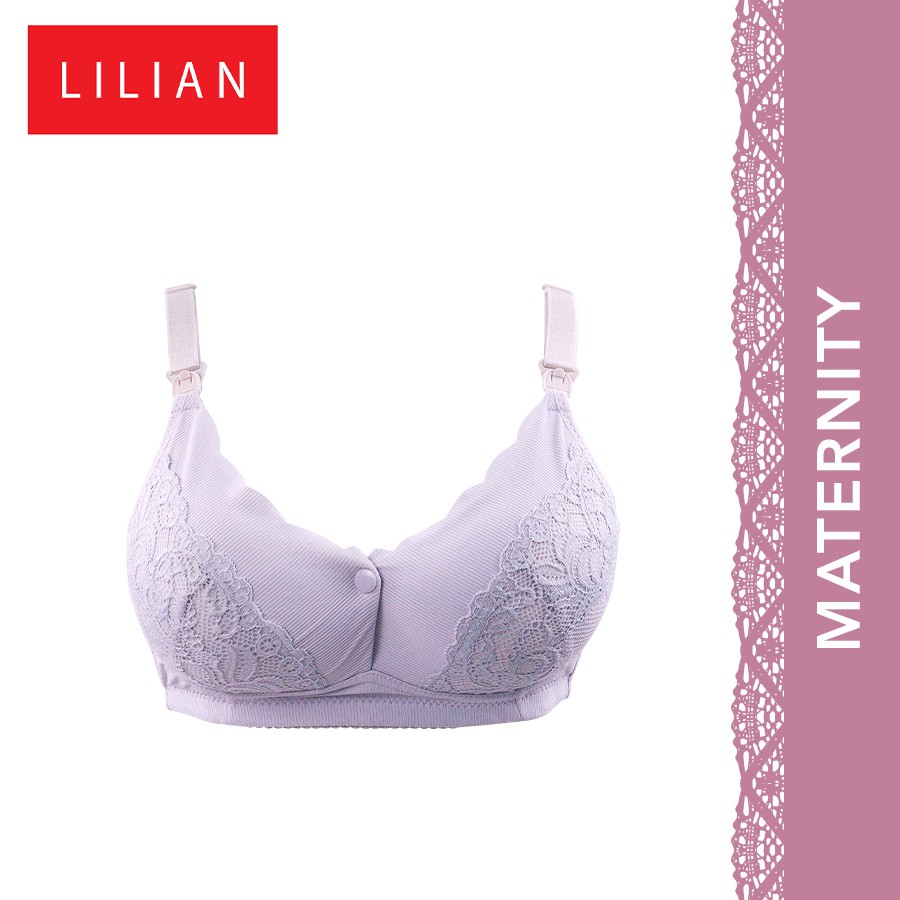 Available in two sweet hues, this lace-trimmed nursing bra from Audrey is both pretty and functional. It features moulded ¾ cups and is convenient for feeding thanks to its top and centre opening that houses a detachable front button and drop clips. It also has extra-wide panels to provide better side and back support. 
Mothercare Black & Nude Lace Nursing T-Shirt Bra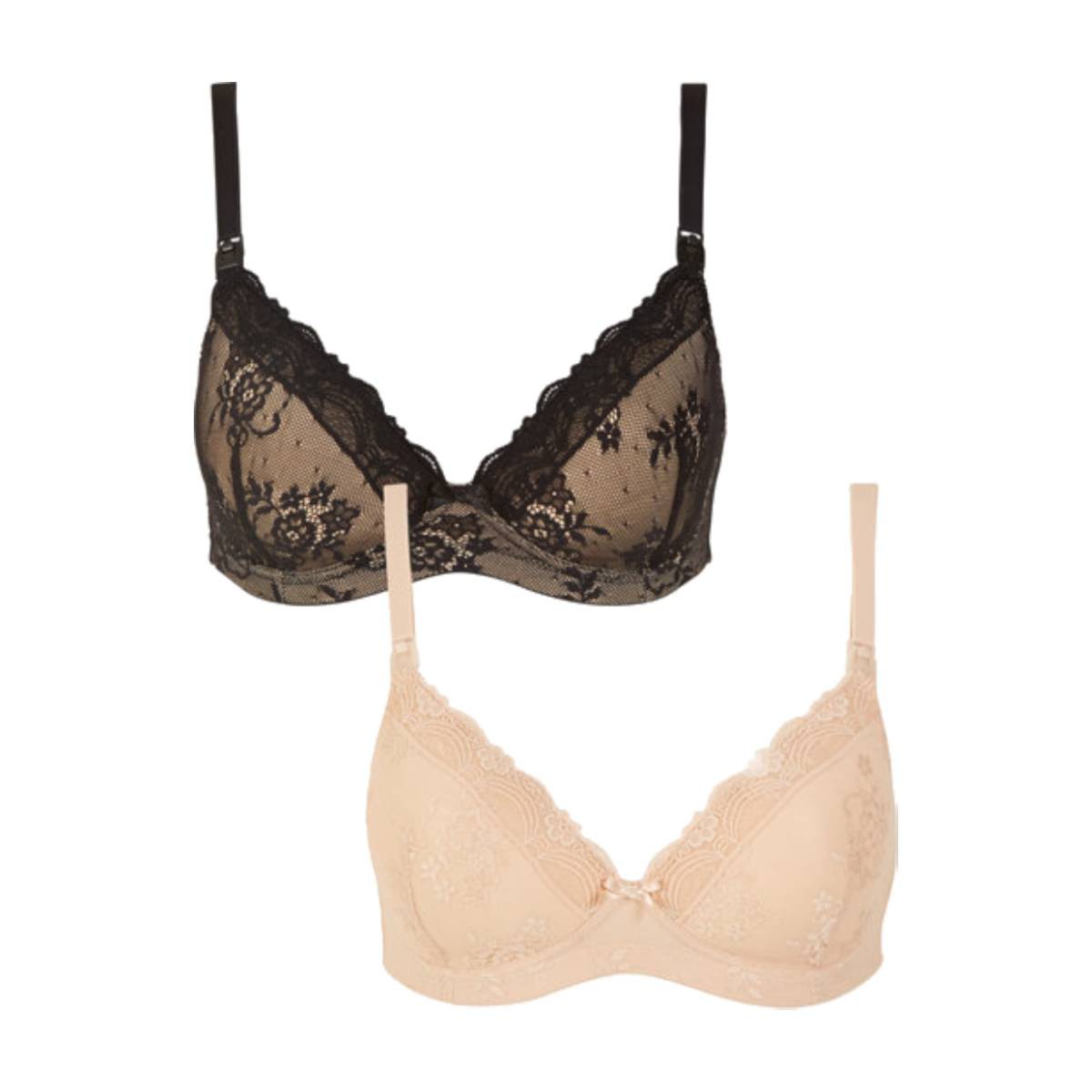 Want to stock up on your innerwear basics with a black and nude bra? Then this twin pack comprising two padded nursing T-shirt bras is the answer. You'll have something suitable to wear under white and coloured blouses, while being able to feed your baby conveniently thanks to the drop-down cups and retainer straps. The all-over lace design is a nice touch too!
Bmama Bralette Style Nursing Bra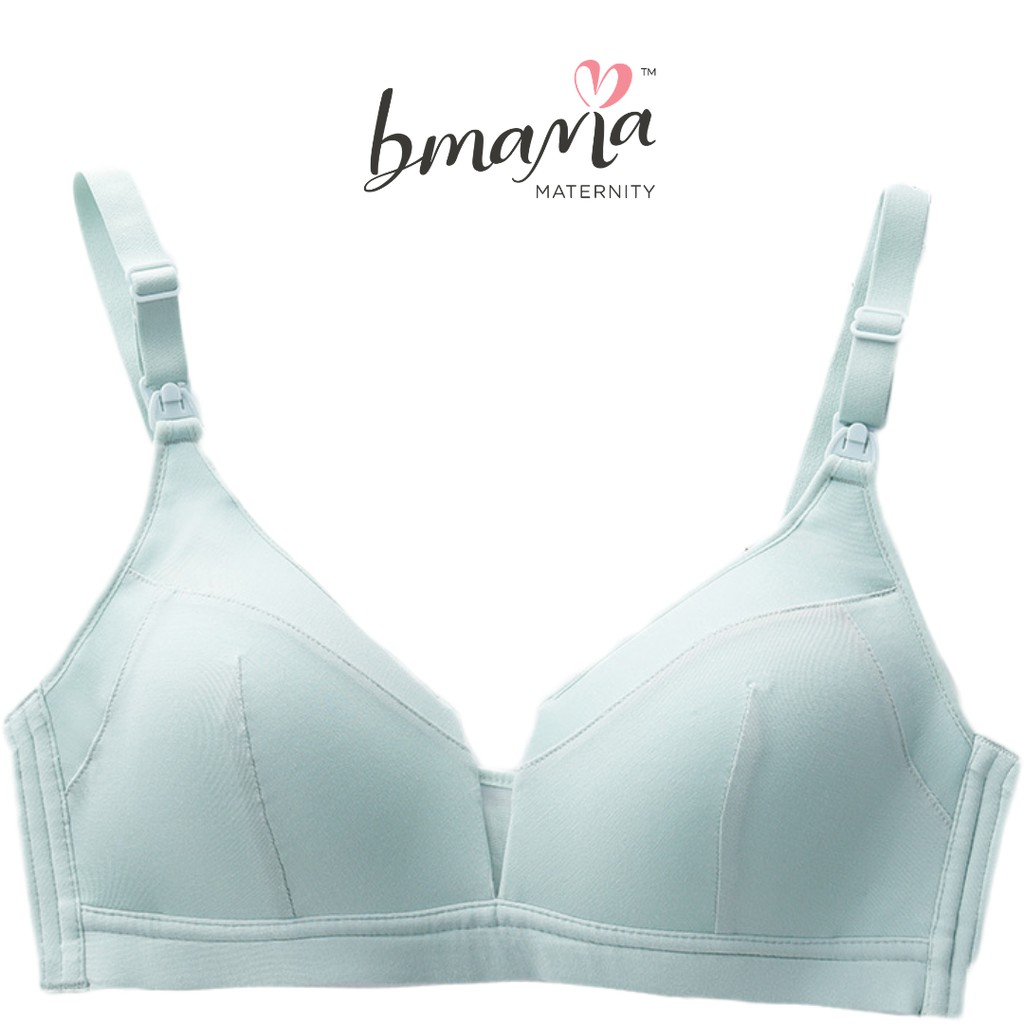 If you've got a smaller bust, this minimal bralette-style nursing bra is ideal since you don't need too much padding nor support. Comfort won't be compromised, as it features soft-touch moulded cups made of highly elastic and breathable material offering full coverage. For nursing, it has clip-on snap closures plus a supportive side wing with wire for a secure fit. 
Best Hands-Free Nursing

Bras For Breastfeeding

Mothers 
Simple Wishes One-Size Hands-Free Pumping Bra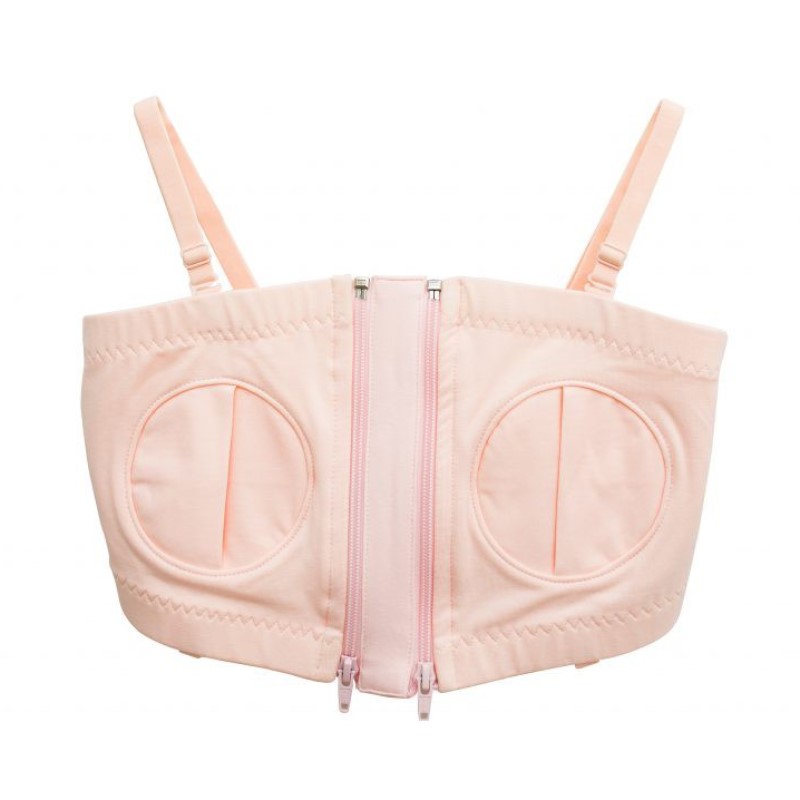 Currently breastfeeding and pumping at the same time? Then try this hands-free nursing and pumping bra. Made for the Asian built, it comes in one universal size with a velcro back panel that fits XS to L and cup sizes 30AA to 44A. The clever design allows bottles to be aligned perfectly while offering modest coverage for nursing. This makes it easier to express and store breastmilk! 
Autumnz Hands-Free Pumping Bra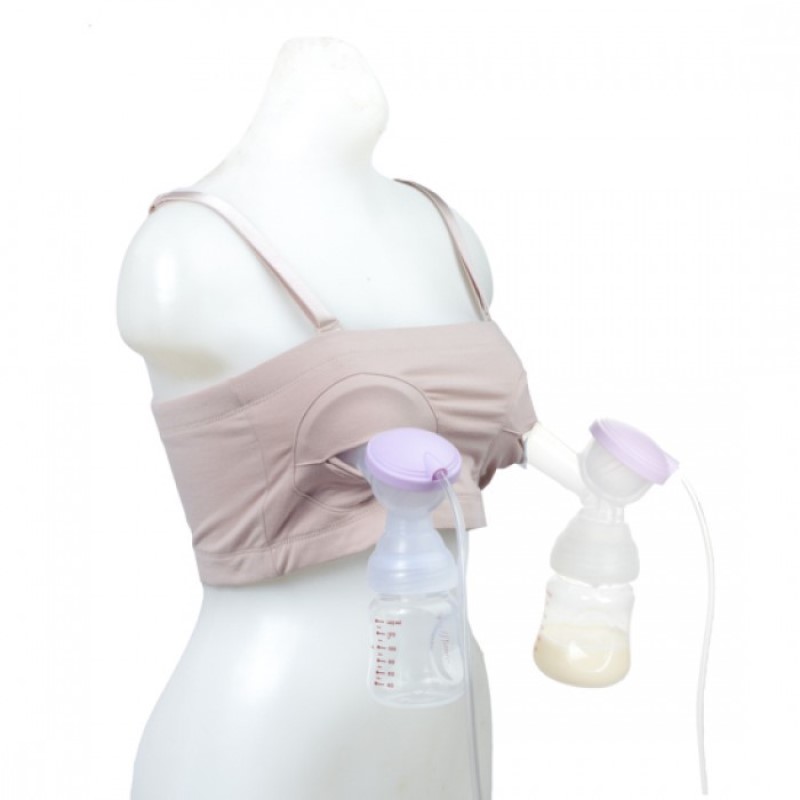 If you're always multitasking while having to breastfeed and pump on-the-go, opt for the Autumnz hands-free pumping bra. It's a versatile nursing bra that is compatible with most major breast pump brands. Moreover, it has lightly padded cups and a wide size range that can accommodate up to 42DD! Straps can be converted, giving you four ways to wear the bra. 
Holabebe Hands-Free Pumping Nursing Bra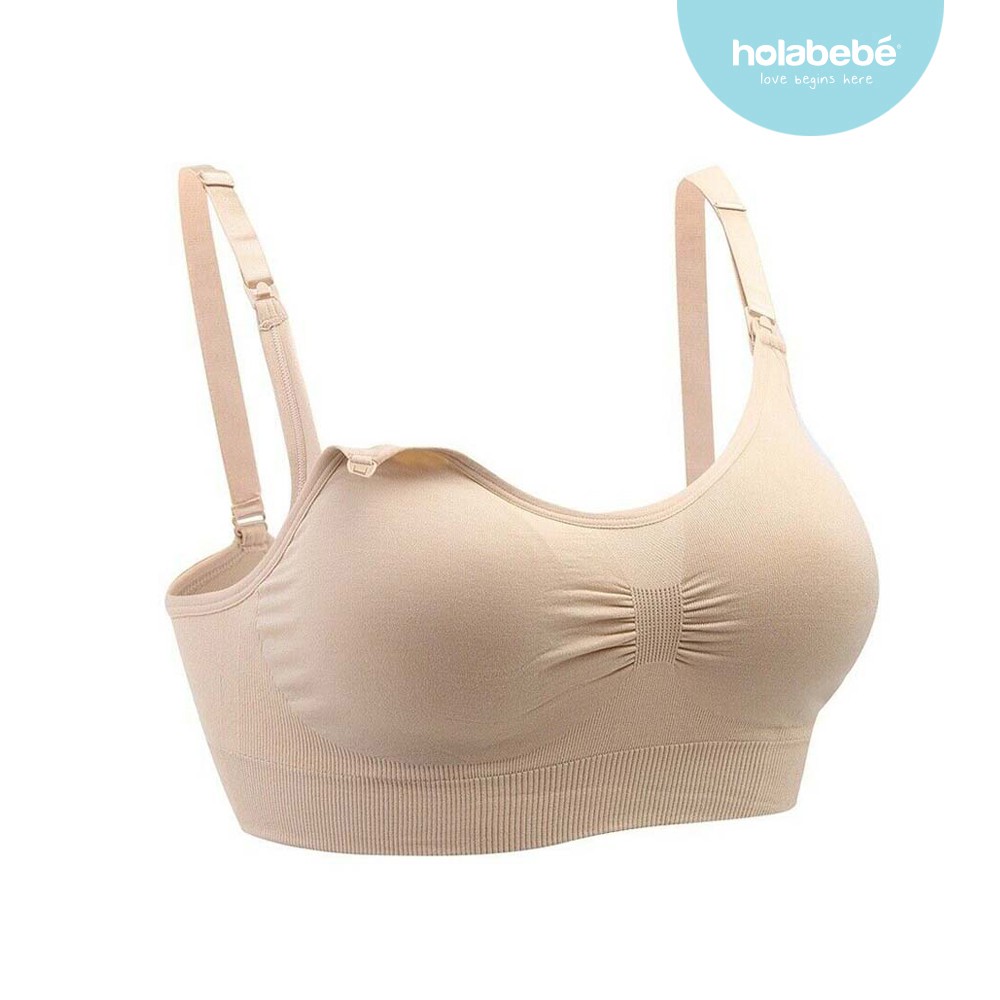 Prefer a hands-free bra for breastfeeding that looks more like a bralette than a bandeau or tube top? Then Holabebe's hands-free pumping nursing bra is your best bet. Made of nylon and spandex, it can stretch up to three cups without compromising on support. Its wide shoulder straps and side panels offer even weight distribution whereas the one-hand drop-down clips make nursing a breeze. Also available in black, grey, and pink. 
Feel Comfy And Supported With The Right Nursing

Bras For Breastfeeding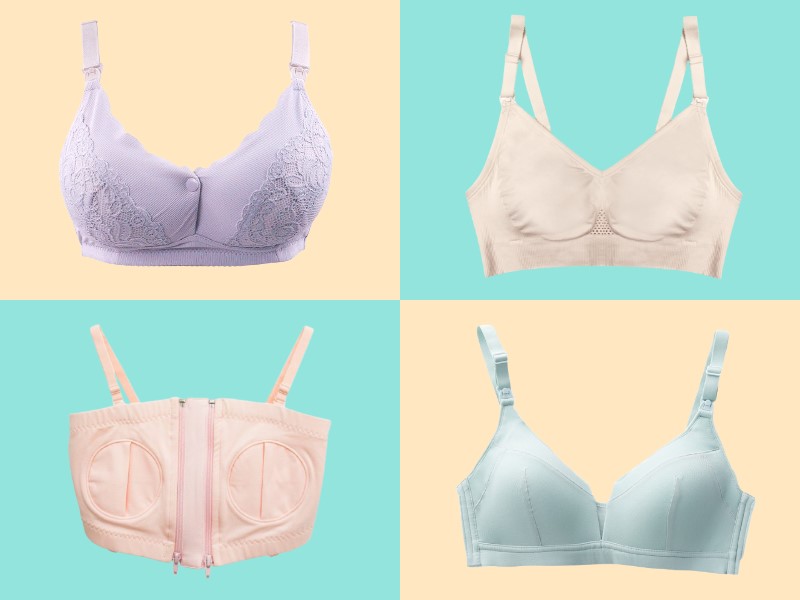 Breastfeeding creates a beautiful bond between mother and baby, but it does come with some level of discomfort. Hence, choosing the right nursing bra for breastfeeding is important as the right fit and functionality will ease the process while ensuring you feel comfortable and supported. Need to put your newborn into a sweet slumber after feeding? Here are some useful tips on sleep training your baby.