One of the first things you'll learn as a new parent is swaddling your baby to help them sleep better. Basically, wrapping your infant in a blanket so they feel safe and secure, just like when they were in the womb. But with regular leaps and growth spurts, your baby can quickly outgrow the swaddle. When they do, think beyond the blanket and transition them to a sleep sack or baby sleeping bag instead. Not only does it maintain all the functions of a swaddle, it also promotes safe sleep for your little one. Let's find out how. 
ABCs Of Safe Sleep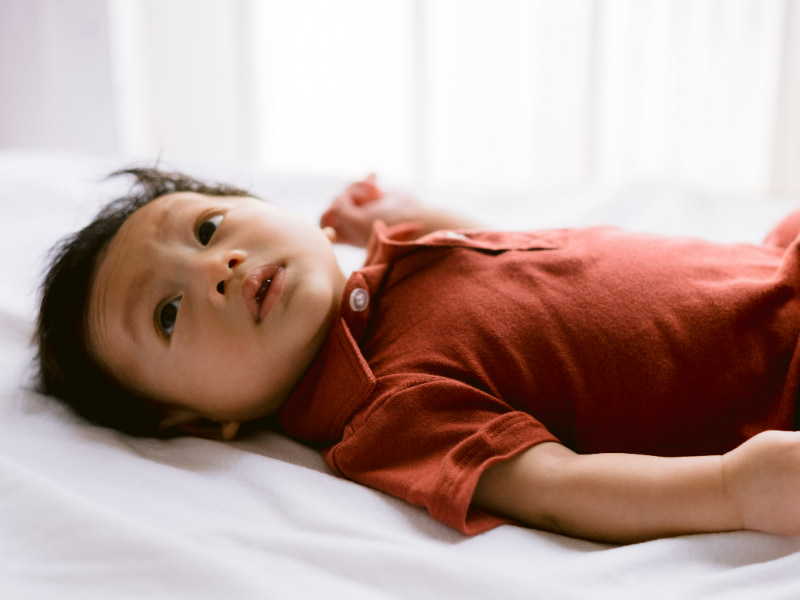 To understand how a sleep sack contributes to safe sleep, it's best to familiarise yourself with the fundamentals of safe sleep as recommended by the American Academy of Pediatrics:
Back to sleep:

Until they are one-year-old, babies should always be placed on their back for every sleep (night time and naps).

Use a firm sleep surface:

That is, a

mattress

in a

cot

that does not indent when the baby is lying on it.

Share a room with parents but on a separate sleep surface:

Babies should share a room with their parents for at least the first six months, ideally up to the first year of life. However, they should sleep separately in a cot, crib, or

bassinet

. Never let them sleep on

sofas

or

armchairs

.

Swaddle safely:

If infants are swaddled, they should always be placed on their backs. The

swaddle

should be snug around the chest, with room around the hips and knees to avoid hip dysplasia. Stop swaddling once they attempt to roll over.

Bare is best:

Save for a

fitted sheet

, keep loose

bedding

(pillows and blankets) or soft objects (

stuffed toys

) out of the cot to reduce risk of Sudden Infant Death Syndrome (SIDS) or suffocation. Infant sleep clothing, such as a

sleep sack

, is preferred over a blanket to keep the infant warm.

Avoid overheating or head covering:

Babies should be dressed according to the environment. Look out for signs of overheating, such as sweating or the baby's chest feeling hot to the touch.
Now we can get down to the nitty-gritty of a sleep sack!
What Is A Sleep Sack And Why You Should Use One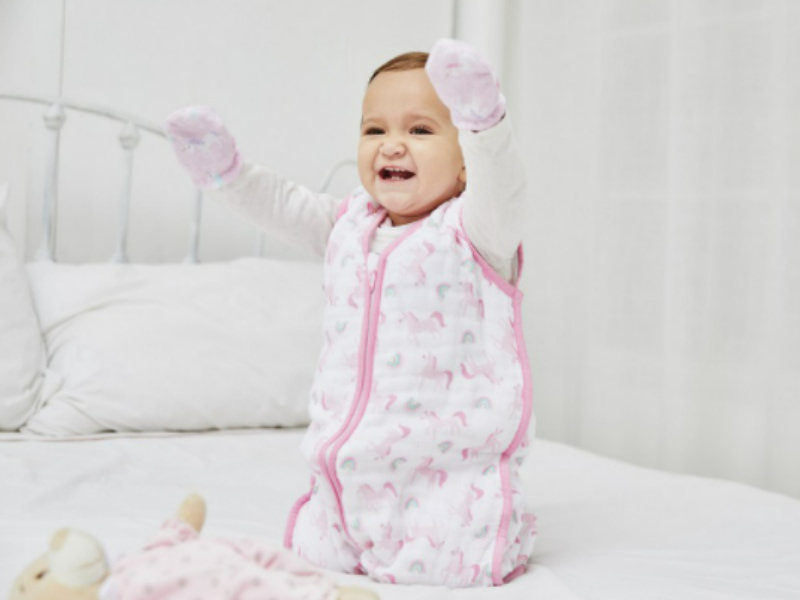 A sleep sack or baby sleeping bag is a wearable blanket made of a thicker material with zippers and snap buttons for easy on and off. It keeps infants and toddlers warm and snug throughout their sleep. This helps soothe any Moro or startle reflexes that may wake them during the first six months, which in turn promotes longer sleep. Some newborns who resist swaddling start using a sleep sack right away. Others transition to a sack when they outgrow swaddling.
The most reliable hint that your baby has outgrown swaddling is when they show the first signs of rolling over. As most sleep sacks have holes for the arms and room for the legs to kick and move, they provide enough mobility for babies to push themselves up and roll back in case they successfully roll over. Plus, a baby sleeping bag eliminates the need for loose blankets or quilts, keeping the sleep space safe. These functions are crucial to reduce the risk of SIDS or suffocation among babies.
Furthermore, putting on a sleep sack before every bedtime helps establish a sleep cue, much like reading before bed. This means your infant will know it's time to sleep every time they're zipped up.
Types Of

Sleep Sacks
Sleep sacks or baby sleeping bags in Malaysia are typically available in these varieties:
Type:

Arms up, sleeveless, two-way

Fabric:

Usually cotton, eg pure, modal, muslin, bamboo, elastane cotton
The Best

Sleep Sacks

In Malaysia
If you're convinced that your baby needs a sleep sack, these six popular picks in Malaysia will help them catch more ZZZs.
Holabebe Sleeping Bag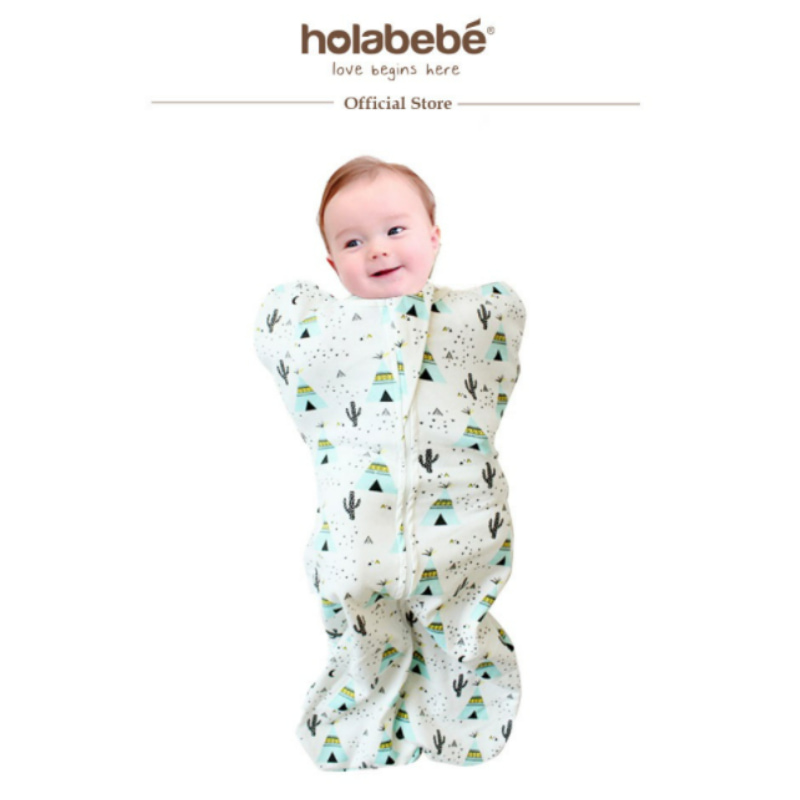 Type: Arms up
Fabric: 100% cotton
Size: 32cm x 60cm
Measuring 60cm in length, the Holabebe Sleeping Bag is a keeper as it fits newborns up to eight-month-olds. The snug fit helps babies feel secure and prevents them from startling awake. This baby sleeping bag also comes with a twin zipper that's convenient for diaper changes.
Sunday Hug Baby Swaddle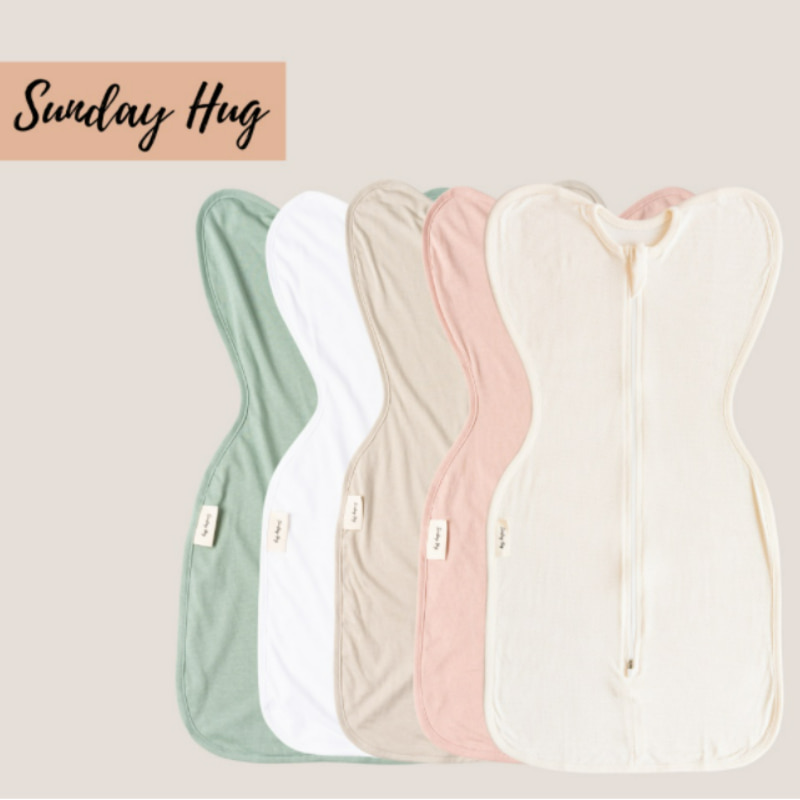 Type: Arms up
Fabric: Modal cotton (non-mesh), cotton-nylon (mesh)
Sizes: S (newborn to 3 months), L (3-12 months)
With almost 1,000 pieces sold, the Sunday Hug Baby Swaddle speaks for itself. This Korean-made sleep sack is a tad pricier, but it's made of high-quality modal cotton or mesh to suit night or day use. Furthermore, all materials, including the soft fabric, smooth two-way zipper, and labels, are certified safe and non-toxic.
Love To Dream Swaddle Up Transition Bag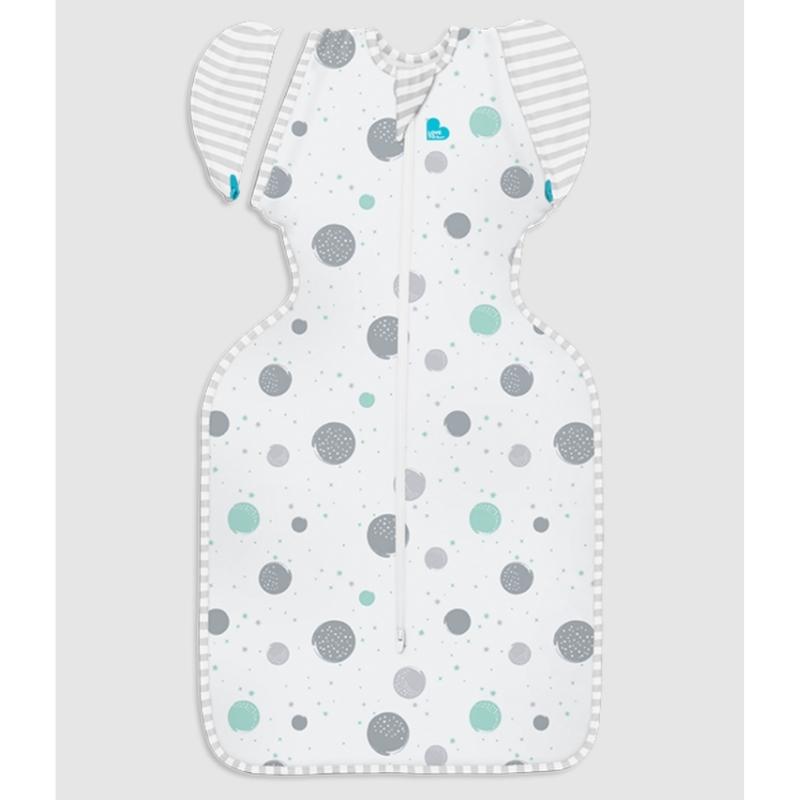 Type: Two-way
Fabric: Cotton elastane
TOG: 0.2
Size: L (6-9 months)
A gentle way to help your infant graduate from swaddling is with the Love To Dream Swaddle Up Transition Bag. It converts from a snug sleeping bag to a sleeveless one with its patented zip-off wings, so your child can have the best of both worlds while they transition. It's also certified 'hip-healthy', with ample room for hip and leg flexion. With the 0.2 TOG fabric, your child will stay comfy in temperatures between 24 to 27°C.
Lion Bear Sleeping Bag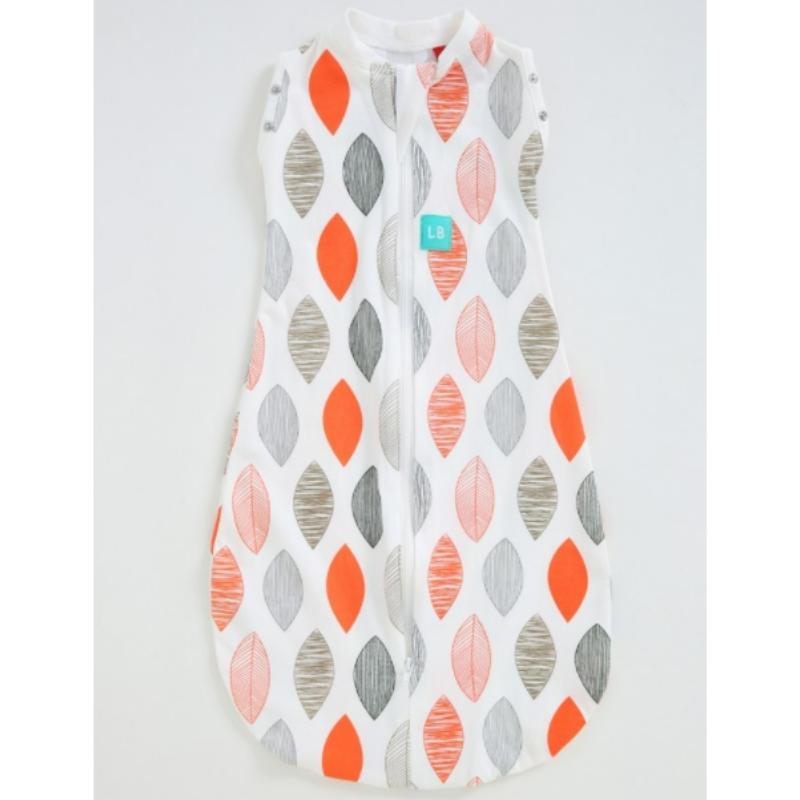 Type: Two-way
Fabric: Cotton elastane
TOG: 0.2
Sizes: S (newborn to 3 months), L (3-12 months)
An affordable two-way sleeping bag is this best-seller by Lion Baby. The snap buttons along the sleeves allow your baby to sleep tucked in or arms free, while the stretchy and breathable cotton material prevents overheating. With a zip cover on the neckline, there's no need to worry about the zip puller poking your baby's neck.
Luvable Friends Muslin Sleeping Bag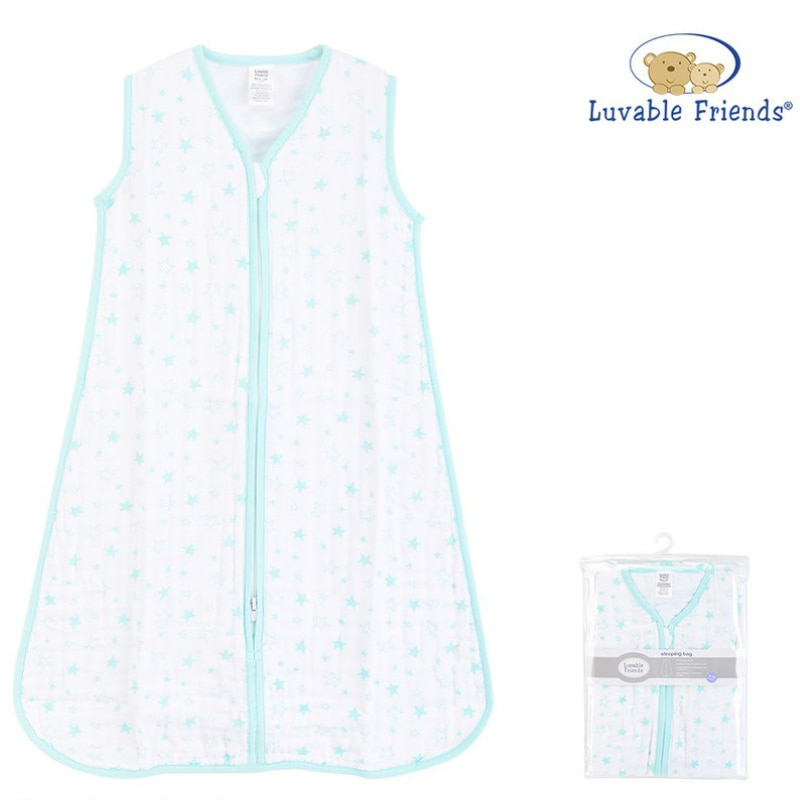 Type: Sleeveless
Fabric: 100% cotton muslin
TOG: 1.2
Sizes: 6-12 months, 12-18 months
The Luvable Friends Muslin Sleeping Bag is a super soft option to replace loose blankets. The lightweight, breathable fabric is machine washable and only gets softer with every wash. So your kid can wear it with just a diaper or over a sleepsuit. Do also note the 1.2 TOG rating, which means it's best worn in cooler temperatures between 22.5 to 25°C.
Einmilk

Baby Sleeping Bag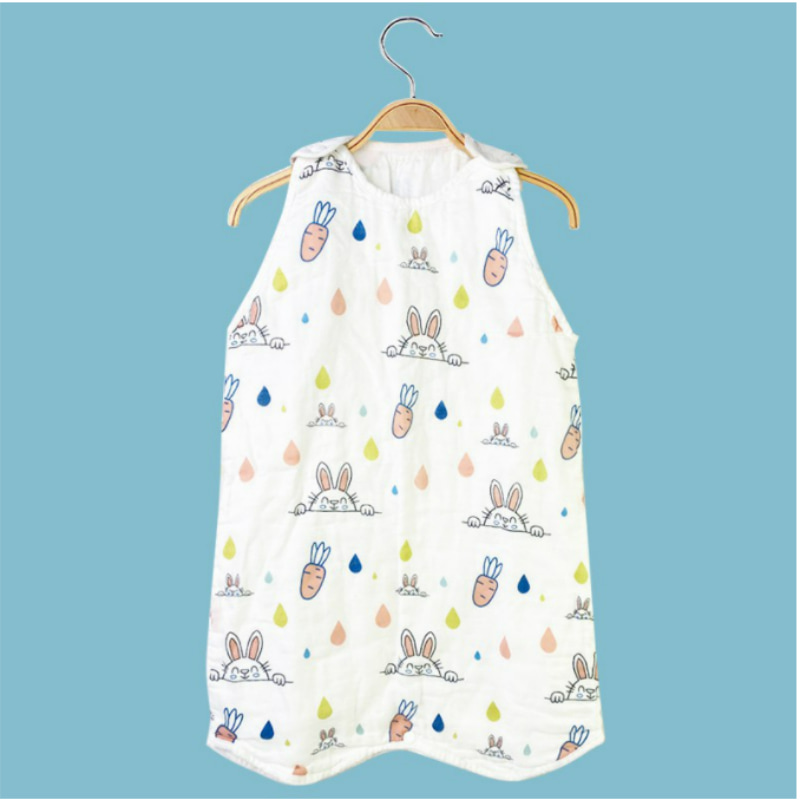 Type: Sleeveless
Fabric: 100% premium cotton muslin
Sizes: S (60-80cm), M (70-90cm), L (80-100cm)
The Einmilk Baby Sleeping Bag is ideal for kids who have outgrown the startle reflex. It features a looser fit and an open bottom for the feet to peek through, which means your kiddo can continue to wear it as they grow taller. Fabric wise, this baby sleeping bag is ideal for the Malaysian weather as it's made up of four layers of soft and breathable cotton muslin.
Ensure Quality And Safe Sleep For Your Baby With The Best

Sleep Sacks In Malaysia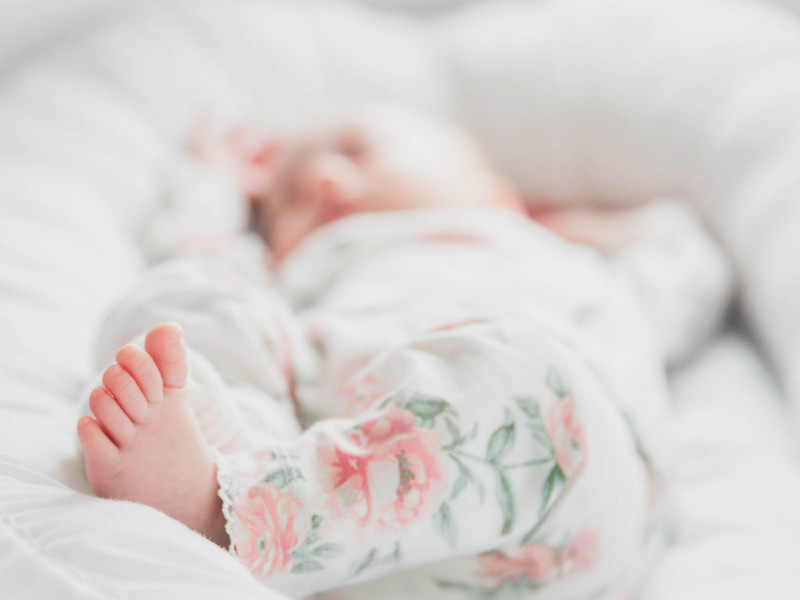 From sleep sacks to baby sleeping bags, they all provide your baby with warmth, security, and safe sleep. Just remember to pick the right size and type to anticipate your baby's rapid growth, so you can get longer use out of them. And with sleep training, who knows? Your baby might just sleep through the night. Chances are, if they sleep better, so will you!
Looking for the best deals? Sign up for Mum's Club to get exclusive members' deals, brand vouchers, and extra cashback coins on baby products every Wednesday.