In the sweltering and unforgiving Malaysian weather, you scream, I scream, we all scream for ice cream. Indulging in flavoured, creamy icy goodness brings immediate calm to our sweaty bodies, and the flavours make them oh-so addictive. There are no shortages of ice cream shops in modern Klang Valley, but the ones worth licking over? Probably not too many. Below, we give you the scoop to the parlours serving the best ice cream in KL. Get ready for a brain freeze. 
Enjoy The

Best

Ice Cream In KL

At These Spots
While there's nothing wrong with the classics such as vanilla and chocolate, a myriad of creative flavours awaits you at these ice cream places.
Kind Kones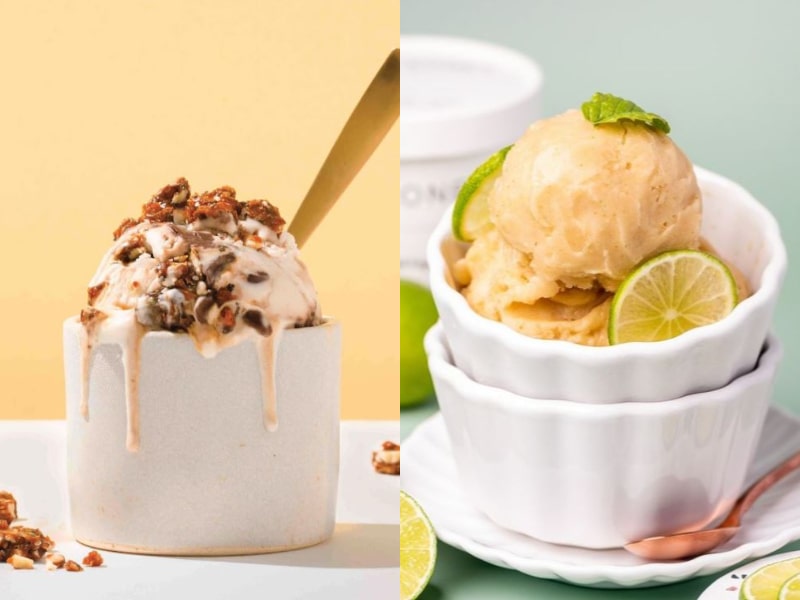 Kind Kones proves that ice cream can be guilt-free treats. "Taste the pleasure, not the guilt", the company says on its website. Expect all-natural vegan ice cream without the inclusion of dairy, eggs, additives, and preservatives of any kind. Vegan spots are rather scarce even in the Klang Valley, making Kind Kones a hit in the vegan community or those looking for a healthier alternative to conventional ice cream. 
Address, Opening Hours & Contact:
Mont Kiara 
LG-7, 1 Mont Kiara ,1 Jalan Kiara, Mont Kiara, 50480 Kuala Lumpur
Daily, 10am – 10pm
03-6211 5013
Plaza Damansara
No. 61, Plaza Damansara, Jalan Medan Setia 1, Bukit Damansara , 50490 Kuala Lumpur
Daily, 11am – 11pm
03-2011 5313
Bangsar Village
F.29, Level 1, Bangsar Village, 1 Jalan Telawi 1, Bangsar Baru, 59100 Kuala Lumpur
Daily, 10am – 10pm
03-2201 5013
Website | Facebook | Instagram
Licky Chan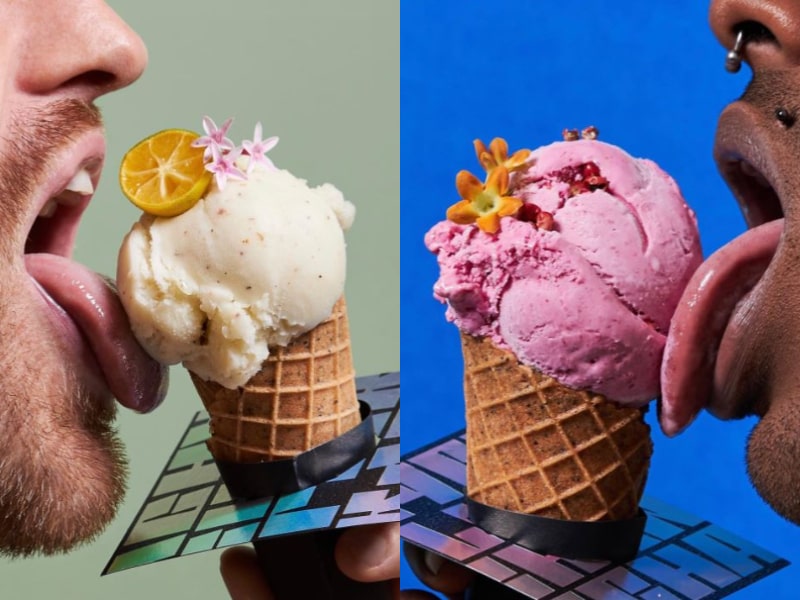 Sharing real estate with Chow Kit's Joloko and Tapestry is Licky Chan, an ice cream shop known for its whimsical boozy flavours and bright neon orange interior that comes complete with a ball pit. Despite being the new kid on the block, Licky Chan's ice cream is among the best in KL, largely thanks to its exciting alcoholic offerings like Over The Moon (sauvignon blanc, pear, and lotus paste) and Feeling Peachy (skyr, peach, elderflower, and Bombay Sapphire). That said, the non-alcoholic versions are just as tasty, take the Pickle Lick (yoghurt, pickled beetroot, and mixed peppercorn) for example. 
Address: 24, Jalan Yap Ah Shak, Chow Kit, 50300 Kuala Lumpur
Opening Hours: 
Tues – Sun: 12pm – 12am
Contact: 011-2197 3992
Website | Facebook | Instagram
The Ice Cream Bar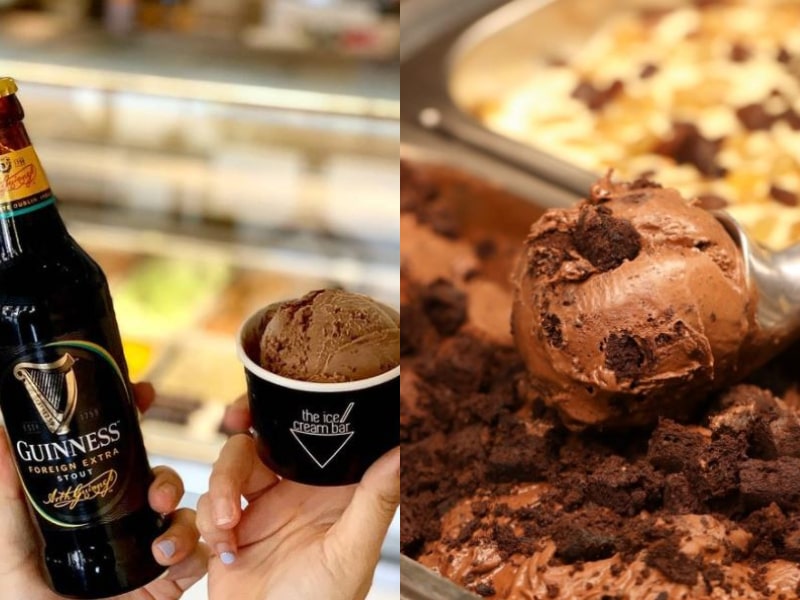 Like Licky Chan, The Ice Cream Bar splashes a good measure of spirit and liquor into its creations. After all, if it's going to be called a bar, it only makes sense to have alcohol in some shape or form. Don't miss the Baileys Brownies and Smoke Cognac for a twist on chocolate ice cream. If you're feeling adventurous, the VSOP Orange Cranberry and Kahlua Cheesecake will surely perk you up. The ice creams are available as cakes too, should you wish to loosen everyone up at the next family birthday party. 
Address, Opening Hours & Contact:
Desa Sri Hartamas
60, Jalan 27/70a, Desa Sri Hartamas, 50480 Kuala Lumpur
Daily, 11.30am – 11pm
03-2856 7435
1 Utama
Lot FK105B, First Floor, 1 Utama, Bandar Utama, 47800 Petaling Jaya
Daily, 10am – 10pm
03-7620 4735
Sea Park
18G, Jalan 21/22, Sea Park, 46300 Petaling Jaya
Daily, 11.30am – 11pm
03-7491 7235
Puchong
LPC GF 18, Block C, Le Pavillion, Jalan Puteri 7/13, Bandar Puteri, 47100 Puchong
Daily, 11.30am – 11pm
03-5878 4735
Website | Facebook | Instagram
Whimsical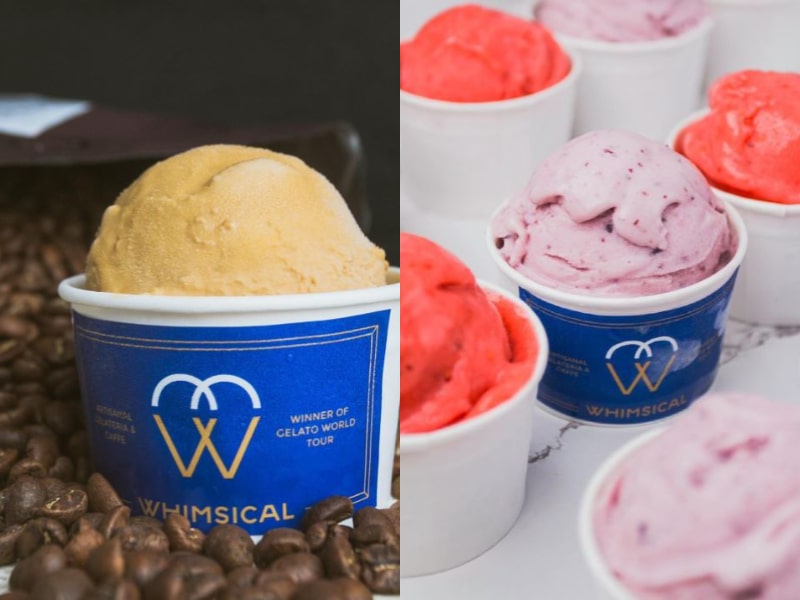 Desa Park City isn't just a place for relaxing walks with pets or jogging along scenic trails, it's also where you can sink your teeth into some of the best ice creams in KL. That shop in question is Whimsical, an award-winning establishment famed for its stringy and decadent gelato. Must-try creations include Spiced Coffee Caramel, Double Chocolate, and Cardamon With Lemon Marmalade. Feeling peckish? Pair your gelato of choice with toasted waffles for a satisfying snack. 
Address: FF-17, The Waterfront, 5, Persiaran Residen, Desa Parkcity, 52200 Kuala Lumpur
Opening Hours: 
Mon – Thurs: 11am – 9pm
Fri – Sun: 11am – 10pm
Contact: 03-6270 0966
The Inside Scoop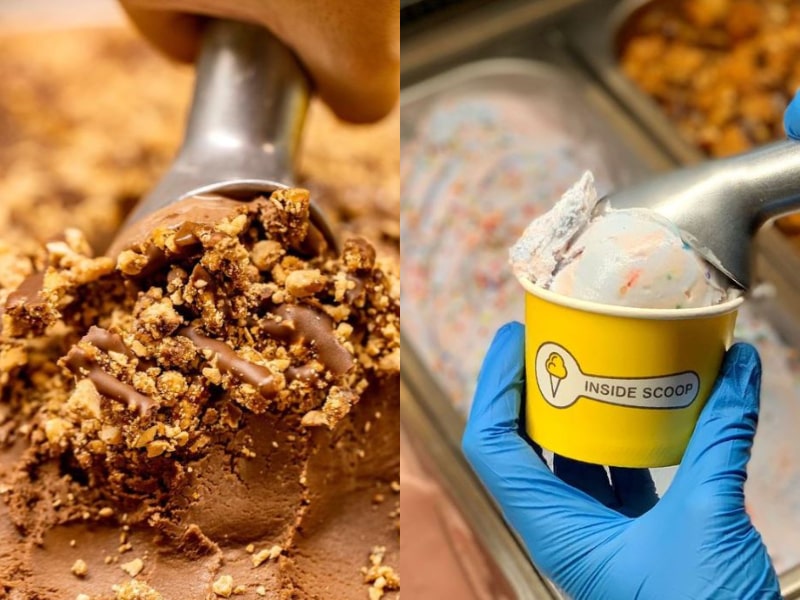 Inside Scoop needs no introduction. With outlets scattered around the country, the company has been a reliable source of ice-cold happiness for its loyal customers throughout the years. While familiar flavours like Valrhona Chocolate and Mint Chocolate Chip continue to sell well, locally-inspired creations such as Cempedak and Durian are equally noteworthy. Inside Scoop is also known for its ice cream cakes, which are handcrafted from scratch with fine ingredients. 
Address & Opening Hours: Visit the website for the complete list of outlets and their respective opening times
Contact: aiskrim@insidescoop.com.my
Website | Facebook | Instagram
Frozen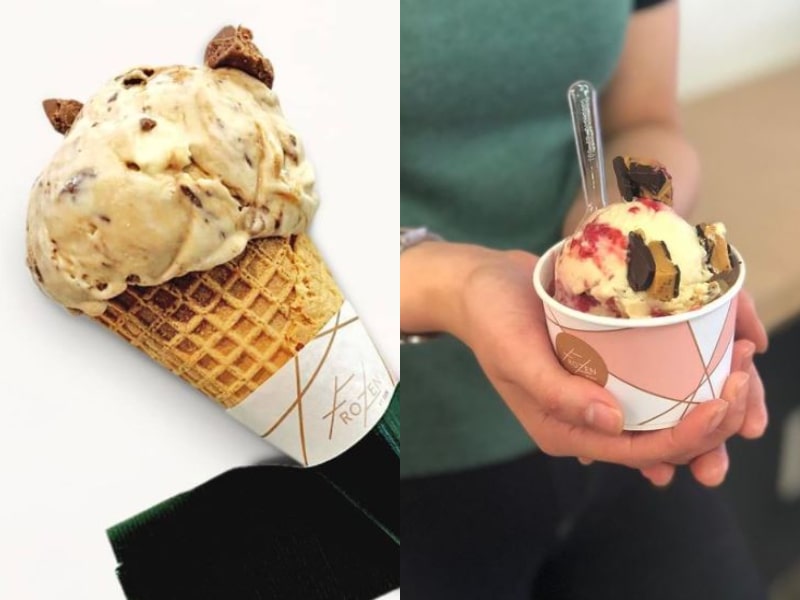 Nothing to do with the Disney hit film, Frozen at bustling Bangsar peddles ice cream in unorthodox flavours from Coriander and Beetroot to Petai and Yakult. In addition to ice cream, Frozen also makes petit gâteaux—mini cakes with intricate designs and delicious fillings. 
Address: 6, Jln Telawi 4, Bangsar, 59100 Kuala Lumpur
Opening Hours: 
Sun – Thurs: 12pm – 10pm
Fri – Sat: 12pm – 12am
Contact: 03-2856 8289
Website | Facebook | Instagram 
Crème De La Crème (CDLC)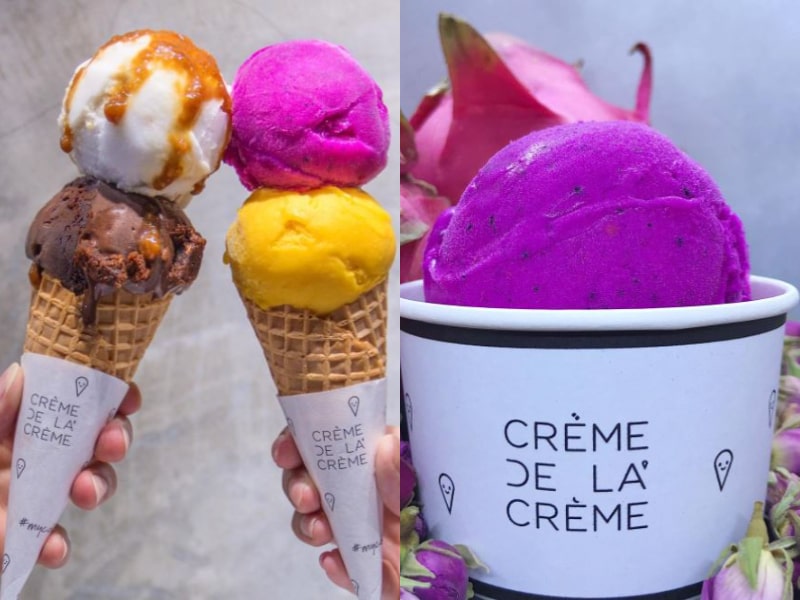 Like Frozen, Crème De La Crème creates artisanal ice cream, sorbet, and petit gâteaux without the use of artificial flavourings and colourings. Signature flavours like French Earl Grey Boba and Kaya Toast are worth the calories while the Mango Passion sorbet is the perfect treat for a hot sunny day. 
Address: Lot GF – 07, 8, Jalan Kiara, Mont Kiara, 50480 Kuala Lumpur
Opening Hours: Daily, 11.30am – 10pm
Contact: 017-317 0823
Need A Pick-Me-Up? Treat Yourself To The

Best

Ice Cream In KL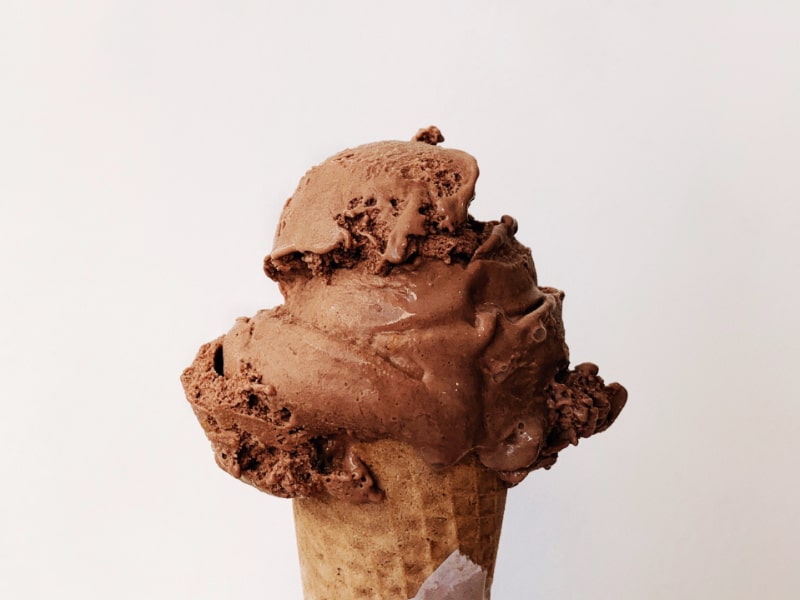 We love our hearty banana leaf meals, Sunday brunches at quaint cafes, and conversing over sticks of tasty satay, but nothing is quite like having a scoop of ice cream in Malaysia's equatorial weather. Have it in a cone or cup or over waffles, the best ice cream in KL will help you beat the heat and take the temperature levels down a few notches. Thinking of bringing home a few tubs? Keep them icy cold with these best fridge brands in Malaysia. If you lack space, these mini fridges will work just as well!