Where in KL, or even Selangor, is the best satay place to indulge in some traditionally marinated, skewered charcoal-grilled meat? While we thank our lucky stars to be in a country that has many satay places (Google 'satay in kl' and you'll see the KL map peppered with red pin location icons), we find ourselves spoiled for choice. Go back to the tried-and-trusted, or be adventurous with a new place? 
Where Is The

Best Satay

In Malaysia? 
Satay may unite us all; but when it comes to where the best is, we might beg to differ. From the peanut sauce and juicy texture of the meat to the sides they offer and location, it is hardly a unanimous vote on a single place. 
Here are some of the top choices in KL and Selangor that stick out from the rest, especially when you're looking to have a meal with the family or late supper with friends after a satisfying game of futsal. 
Sate Kajang Hj Samuri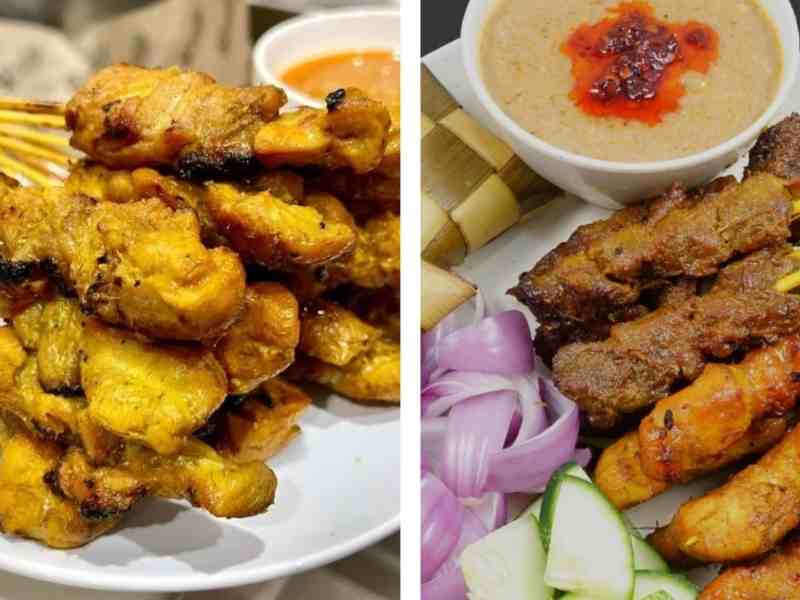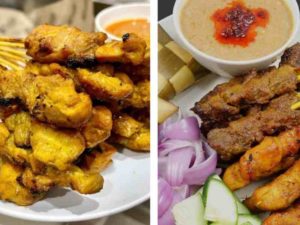 Ask anyone and they'll tell you that you should definitely try the satay at Haji Samuri. Heck, it was one of the first satay houses to open in Kajang, contributing to the town's eponymous 'satay Kajang'. Locals will tell you that no one can beat Haji Samuri for its daging and kuah (especially the kuah that has a generous amount of chopped peanuts), making it one of the best satay places. On top of the usual, they also have satay arnab (rabbit), satay ikan (fish) as well as satay hati (liver) that set Haji Samuri apart from the rest. 
If Kajang seems beyond reach, don't give up just yet! Sate Kajang Haji Samuri has grown and expanded to some 20 outlets not only across Kajang but also in Klang Valley, Putrajaya, and Negeri Sembilan too. Just check their website and find the one nearest to you. 
Available for dine-in, takeaway, and delivery.  
Address: Tingkat Bawah, Bangunan Dato Nazir, Jalan Kelab, 43000 Kajang 
Opening hours: Mon – Thurs: 11.30am – 10.30pm | Friday: 3.30pm – 11pm | Sat – Sun: 11.30am – 11pm 
Contact: 03-8737 1853 
Willy Satay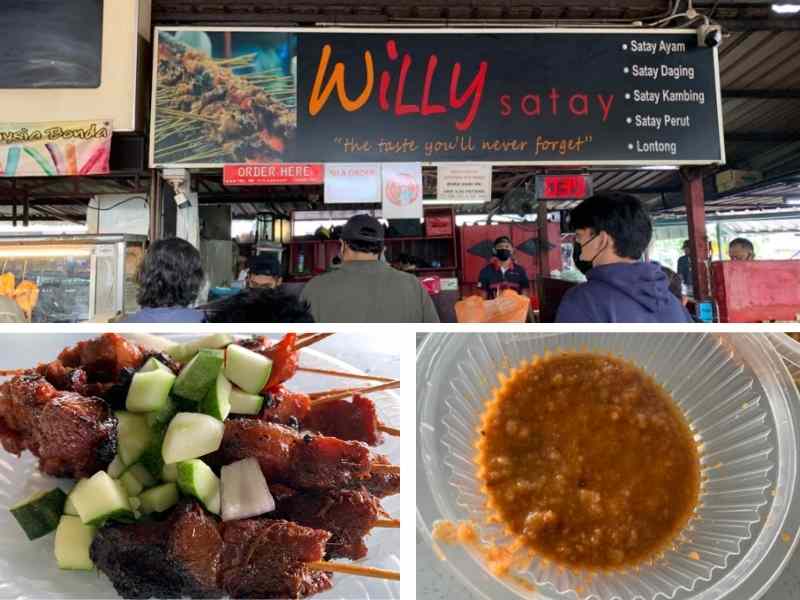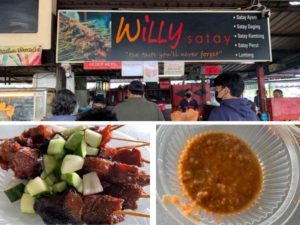 You know Willy Satay is one of the best satay places when there is always a queue (don't worry, it moves fast!) at any one time, and heaps of plastic bags patiently waiting to be picked up at the collection area. Willy Satay at Ramal Food Junction, Kajang is bustling with activity, made more dramatic with smoke billowing furiously from the grills. 
Besides the mutton and beef that were a tad chewy, the chicken satay was really good. Generous portions of well-marinated meat that exuded a subtle taste of lemongrass. The citrus taste from the lemongrass helps cut through the grease, giving a nice and refreshing finish after every bite so you won't get sick of eating or jelak after a few sticks. One good thing about being located in a food court is that you can also order other dishes from the rest of the stalls to try. Willy Satay outlets are also in Kuala Lumpur and Setia Alam.
Available for dine-in and takeaway (delivery option depending on outlets). 
Address: Ramal Food Junction, Jalan Ramal 1, Taman Ramal Indah, 43000 Kajang, Selangor
Opening hours: Daily, 12pm – 11pm (closed on alternate Mondays) 
Contact: 013-330 9291
Sate Rono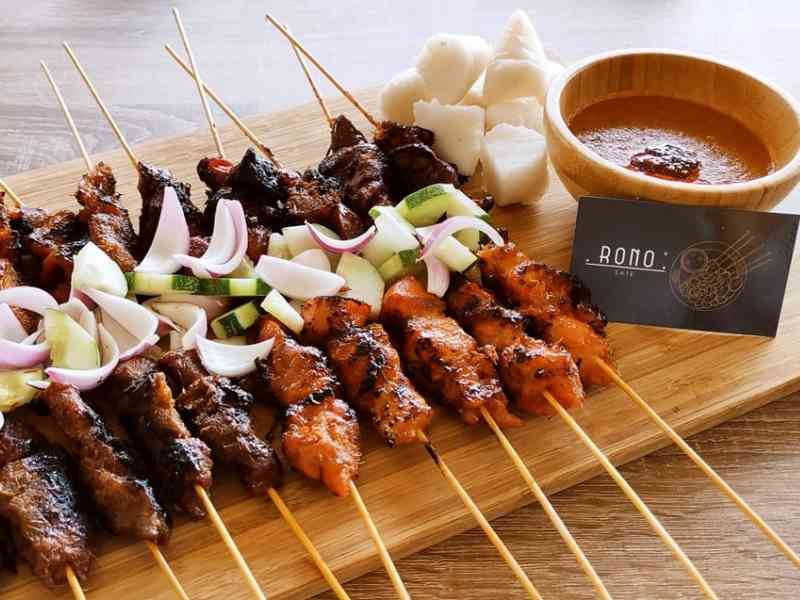 Having accumulated a loyal following over the years, Sate Rono offers an equally good satay eating experience despite joining the satay circuit some time later. While some locals deem the meat to be tastier, juicier and nicer overall, others think that Rono has a superb, sweet and spicy peanut sauce. Well, what could possibly go wrong seeing as they are also located in satay haven? 
Available for dine-in, takeaway, and delivery. 
Address: 
Bandar Kajang
Jalan Timur, Bandar Kajang, 43000 Kajang, Selangor
Simpang Balak
Jalan Satu, Taman Delima, 43000 Kajang, Selangor
Opening hours: Tue – Sun: 3pm – 10.30pm 
Contact: 011-6324 6996
Satay Pak Wan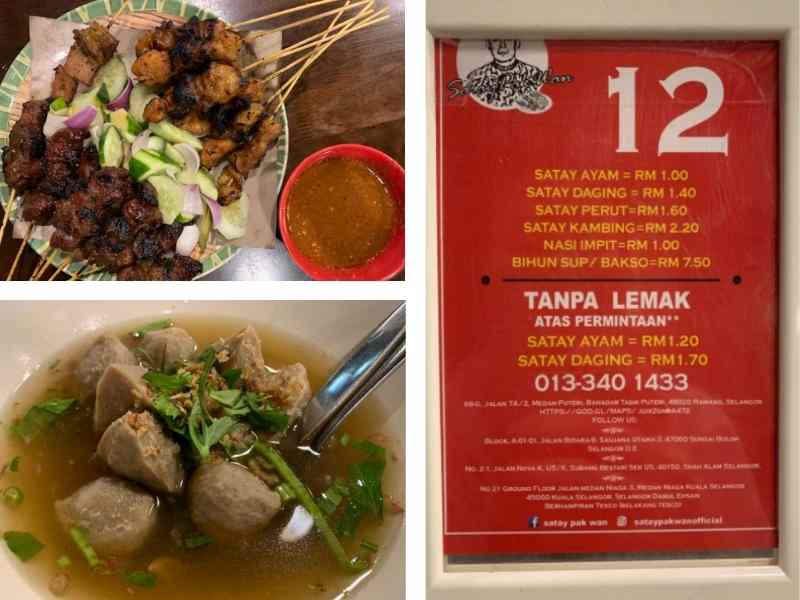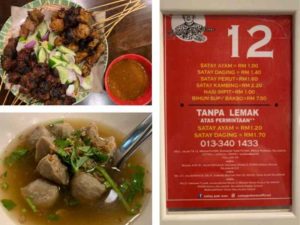 One of the most searched satay places, we find ourselves intrigued by what Pak Wan has to offer. You have an option of pairing your meat with lemak (fat) or none. But if you ask us, we'd recommend to sin in every gastronomic sense of the word and go with the lemak. The meat is plump, juicy, and succulent; almost melts in your mouth, making Pak Wan one of the best satay places. 
The peanut sauce, on the other hand, was not as tasty so eating the meat sans sauce is actually still pretty darn good, thanks to the caramelisation of the meat. To break the monotony, Satay Pak Wan offers bihun soup and bakso, an Indonesian meatball soup. Like all satay places, just remember to pack tissues to wipe the sweat off your face while enjoying your satay unless… you don't mind adding an extra flavour to the meat (just kidding!). 
Available for dine-in, takeaway, and delivery. 
Address: 
Shah Alam
Jalan Nova K U5/K, Subang Bestari, 40150 Shah Alam, Selangor
Rawang
Jalan 7A/2, Bandar Tasik Puteri, 48000 Rawang, Selangor
Sungai Buloh
Block A-01-01, Jalan Bidara-9, Saujana Utama 3, 47000 Sungai Buloh, Selangor
Kuala Selangor
21, Ground Floor Jalan Medan Niaga 3, Kampung Baharu, 45000 Kuala Selangor, Selangor 
Opening hours: Daily, 3pm – 11pm 
Contact: 013-340 1433
Satay Station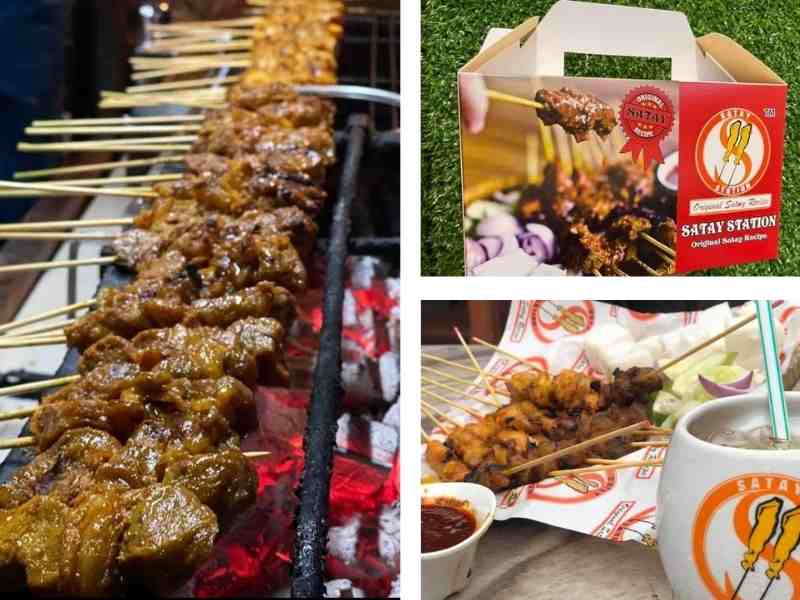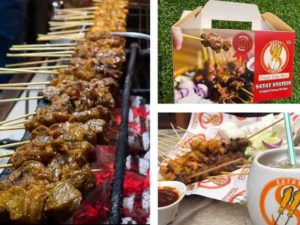 Juicy and big portions. 'Nuff said. Another go-to for some grilled meat coupled with fat to balance every bite. They also offer mee rebus, which is another famous favourite on the menu. Their main outlet is in Kampung Pandan, and is a space that's inviting with nice kampung vibes. A great outdoor place for family makan-makan; Satay Station also has outlets in Shah Alam, Bandar Sri Permaisuri, Mont Kiara, Cyberjaya, and Ampang so you won't feel satay-deprived no matter the location!
Available for dine-in, takeaway, and delivery. 
Address: 55, Jalan Pandan Kemajuan A, Kampung Pandan Dalam, 55100 Kuala Lumpur
Opening hours: Mon – Sat: 12.30pm – 11.30pm | Sun: 12.30pm – 12am 
Contact: 019-210 6607
Indulge In Some Of The

Best Satay

In KL and Selangor With Friends And Family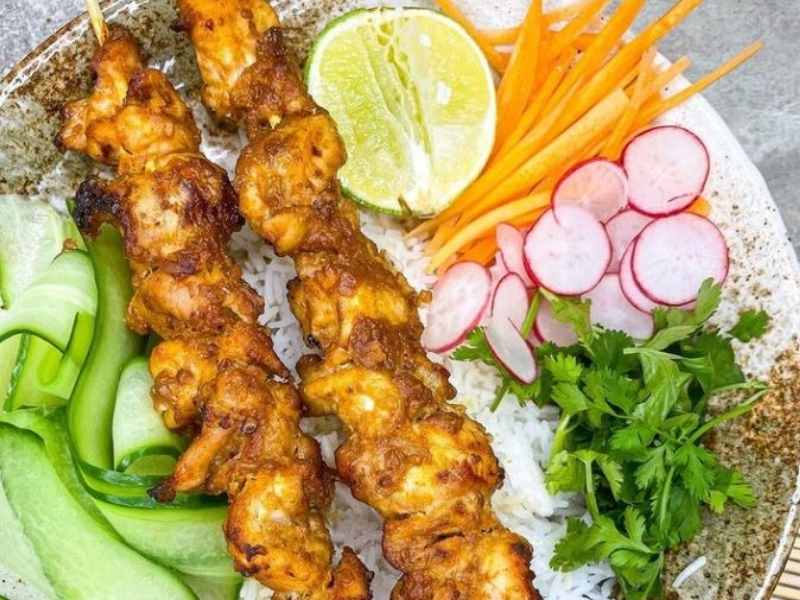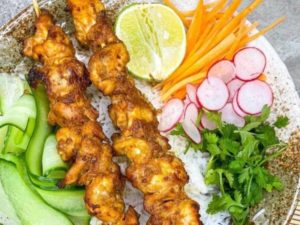 Quite frankly, you won't regret trying out the satay in these places seeing as they're the tried-and-trusted ones by locals in that area. If you are cautious about the crowd, there are takeaway and delivery options too.
Alternatively, you can also try making satay at home. Either buy ready-made or frozen satay and just cook them, or start from scratch. All ingredients can be found at the supermarket including the peanut sauce. 
Option 1: Over the years, home cooks have experimented and shared easy recipes to make satay at home. You do this by baking in the oven or pan-frying it. For better results, use the grill pan as it has ridges that raise your food. This prevents steam build-up as your meat sears, and from it coming into contact with grease or moisture that drips down. Plus, you can achieve the grilled marks too and a charred taste! 
Option 2: If you are starting from scratch, marinate the meat overnight in the fridge. The sauce usually consists of spices and ingredients such as turmeric, galangal, ginger, onion, lemongrass, and salt. Tip: Before threading the meat onto bamboo skewers, you'd want to first soak the sticks in water for about 30 minutes so they do not catch fire when grilling. Good luck! 
If, after having indulged in some mouth-watering, juicy meat that you want to burn off those extra calories, here are some workout guide routines using jump ropes, and spin bikes that you can try at home. Enjoy and stay safe!