There are two types of people in life. Those naturally blessed with long eyelashes (how does it feel like to be God's favourite) and those with short, almost nonexistent lashes. If you're in the latter, you might want to consider adding an eyelash serum to your daily routine, especially if you're looking to grow them. From Etude House's My Lash Serum to Vichy's anti-ageing product, here are some of the best eyelash serums to boost the growth of your lashes. 
Best Eyelash Serums

For Longer Lashes 
Best

Korean

Eyelash Serum

:

Etude House My Lash Serum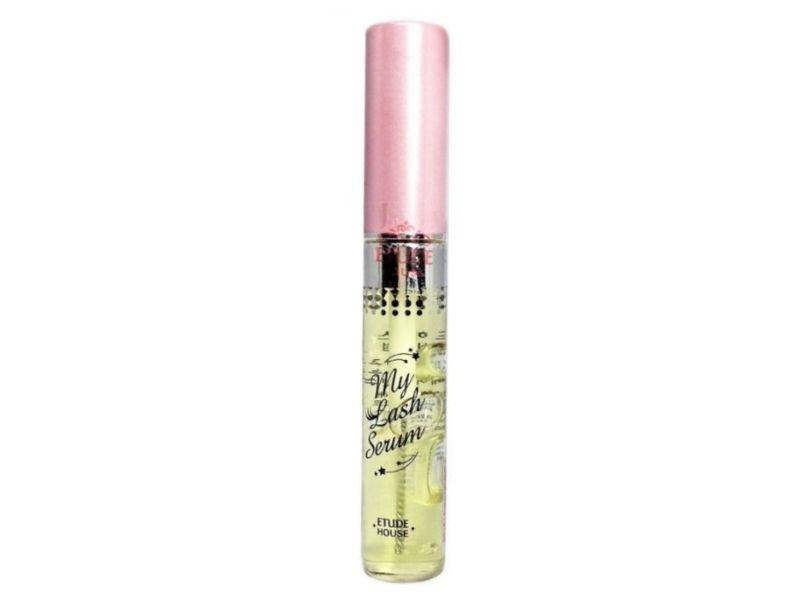 Etude House's My Lash Serum is formulated with cornus officinalis (also known as the Japanese cornelian cherry) fruit extract and panthenol. Together with other ingredients like biotin and ginseng, this eyelash serum carefully coats each lash strand with the proper nourishment they need. It also doesn't contain any parabens, making it safe to use on sensitive eyes. 
Besides serving as an eyelash serum, it also doubles up as a lash primer before applying mascara. This helps to soothe your eyelids from regular eye makeup application and ensures that your lashes remain comfortable throughout the day. 
Best

Award-Winning

Eyelash Serum

: Revitalash Advanced Eyelash Conditioner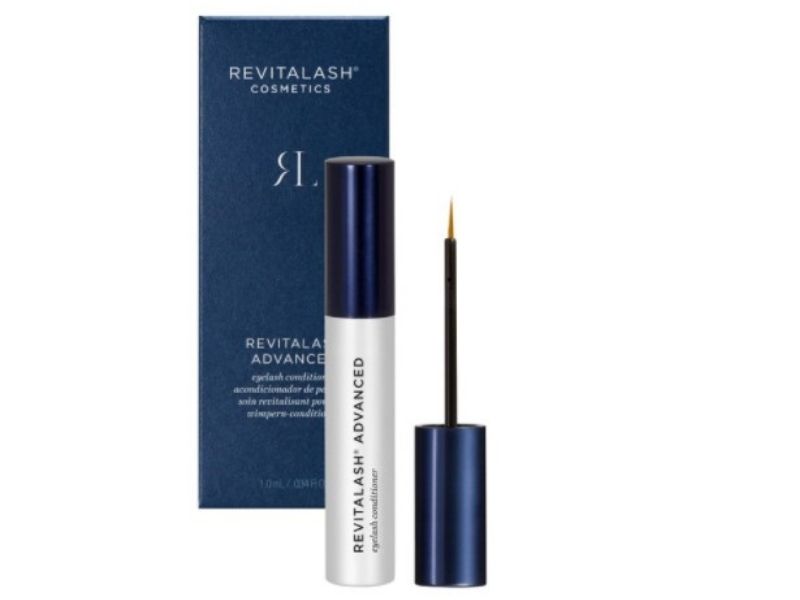 Highly praised by many, this eyelash serum promises fuller and longer-looking lashes in just one swipe! It contains a blend of peptides, liptins, biotin, green tea extract, and panthenol. Together, they all work to condition and strengthen your lashes while defending against environmental damage. 
Best Eyelash Serum

For Contact Wearers: RAPIDLASH Eyelash Enhancing Serum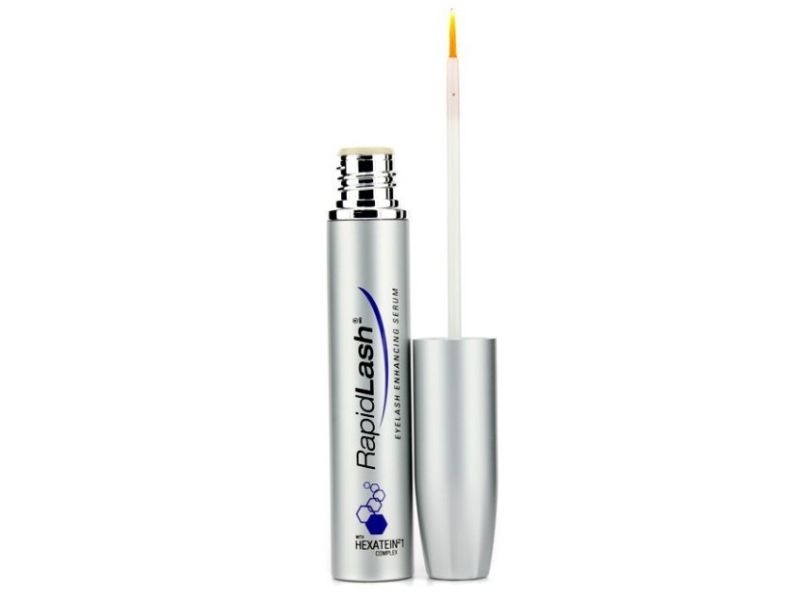 If you wear contact lenses, RAPIDLASH's Eyelash Enhancing Serum is for you. It's ophthalmologist-tested and non-irritating, making it suitable for contact wearers to use as well. Rich in polypeptides, essential proteins, and other rejuvenating ingredients, this eyelash serum replenishes and adds shine to your lashes. 
Best

Multi-Use

Eyelash Serum

: SWISSVITA Eyelash Enhancing Serum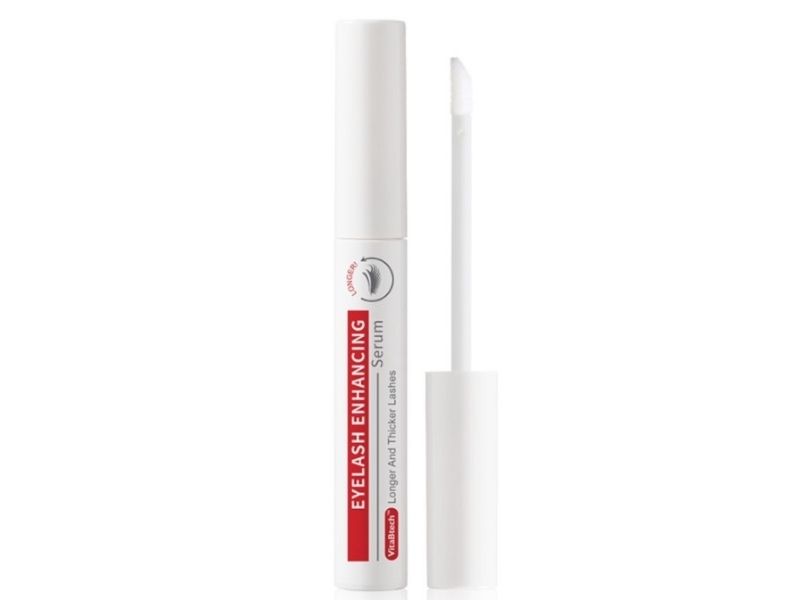 SWISSVITA eyelash serum's patented VitaBtech formula is infused with two major ingredients—procapil and capixyl—to nourish short baby lashes. Meanwhile, its Bio-energiser will strengthen each strand to a fuller and longer length. You can also apply this on your eyebrows and sideburns to stimulate hair growth for those areas too. 
Best

Japanese

Eyelash Serum

: Avance Lash Serum Ex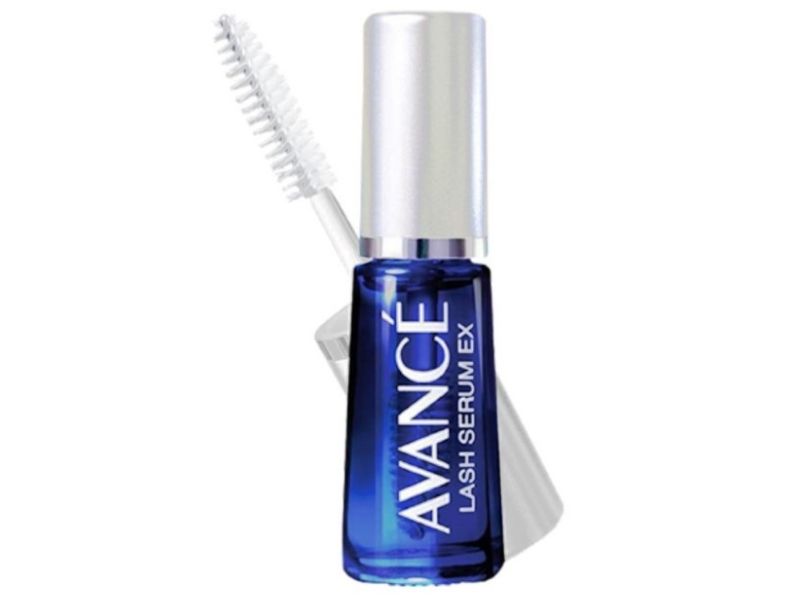 Containing powerful ingredients like hyaluronic acid, silk essence, and pantothenic acid, Avance's Lash Serum Ex reduces hair loss and repairs damaged lashes. Its small, angled brush applicator makes it easy to thoroughly coat and cleanse your lashes from the roots to the tips. Apply every morning and evening to see thicker and longer lashes in just a couple of weeks. 
Best

Vegan

Eyelash Serum

: aetem Sook Sook Cara Eyelash Growth Serum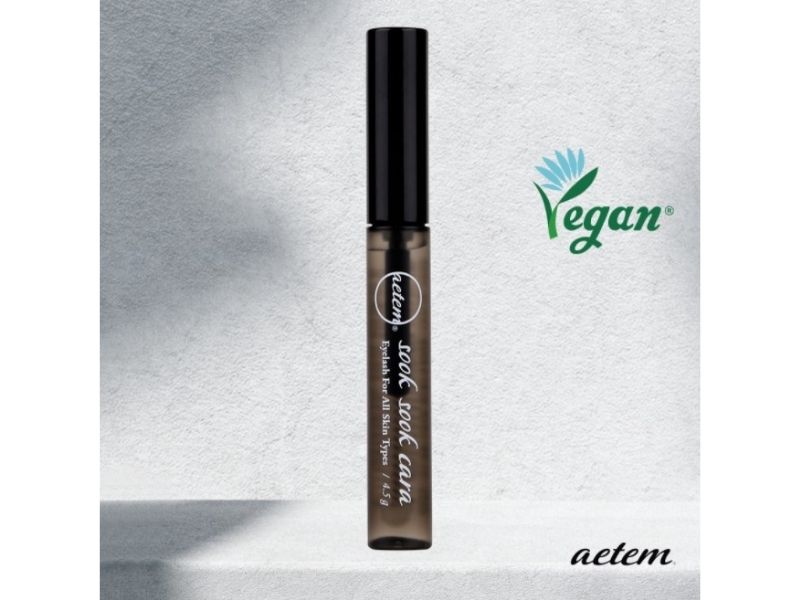 Looking for a vegan-certified eyelash serum? Then keep an eye out for aetem's Sook Sook Cara Eyelash Growth Serum! With more than 91% of black soybean extract and two other types of peptides, aetem's serum further enhances your eyelash care for healthy-looking lashes. Plus, it's got a neutral pH level that's similar to human tears, making it non-irritating even if it gets into your eyes. 
Best

Malaysian

Eyelash Serum

: HYGR Holy Browlash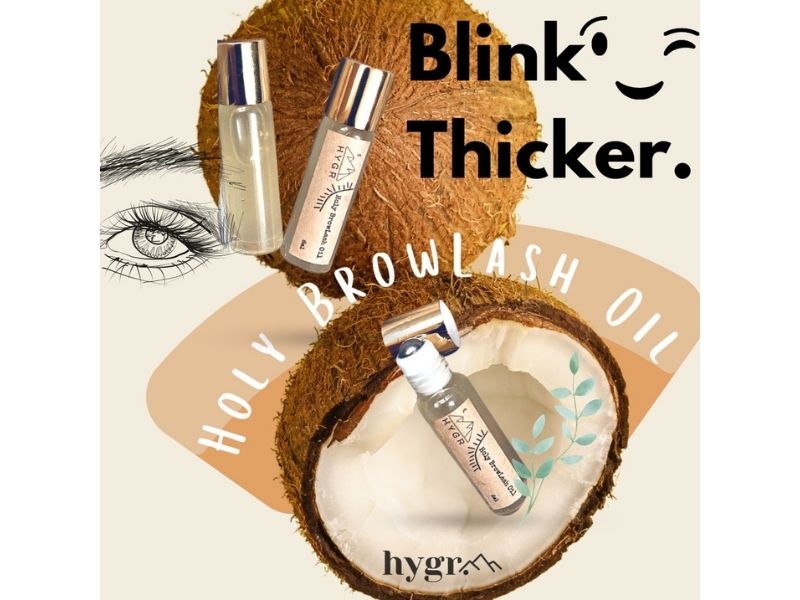 HYGR is all about using 100% natural ingredients in their products. Their Holy Browlash serum is infused with pure castor oil, extra virgin coconut oil, vitamin E oil, and aloe vera extract. All of which are key ingredients in promoting hair growth while keeping your brows and lashes properly nourished. 
Best For Eyelash Extensions: Kiss Me Heroine Make Watering Eyelash Serum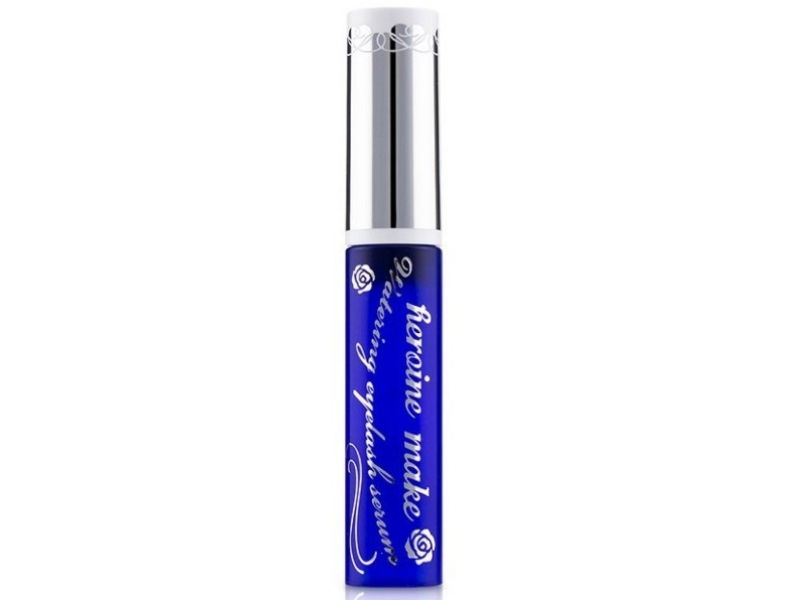 Love wearing eyelash extensions? The Kiss Me Heroine Make Watering Eyelash Serum has an oil-free formula that can be applied on top of fake eyelashes. Free of surfactants, silicone, and fragrance, this serum feels gentle on the eyes, keeping your lashes healthy and strong underneath your extensions.  
Best For Makeup: Benton Honest Eyelash Serum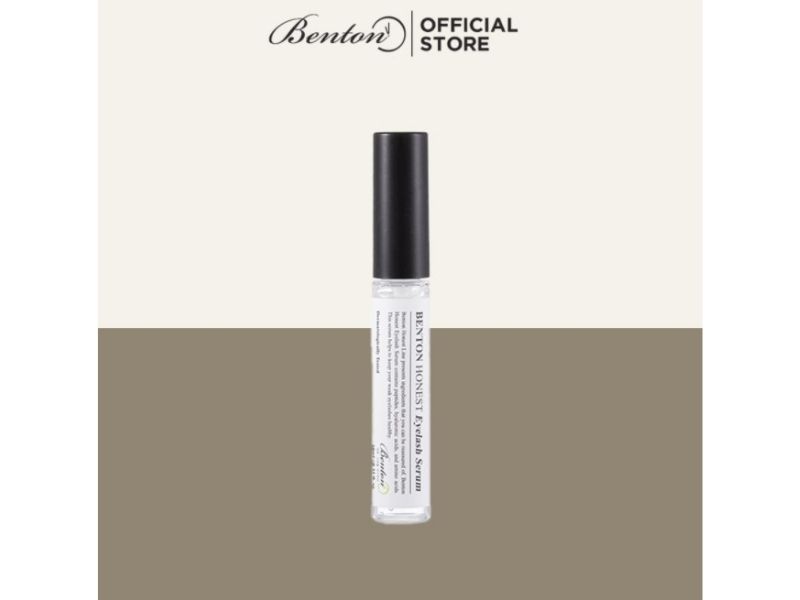 Benton's serum is enriched with two different types of peptides, 17 types of amino acids, and sodium hyaluronate. This blend of ingredients will help to enhance the elasticity of your lashes without irritating your eyes. It can also be layered over your mascara; just make sure to let the serum fully dry first before applying any other product. 
Best

Anti-Aging

Eyelash Serum

: Vichy LiftActiv Serum 10 Eyes & Lashes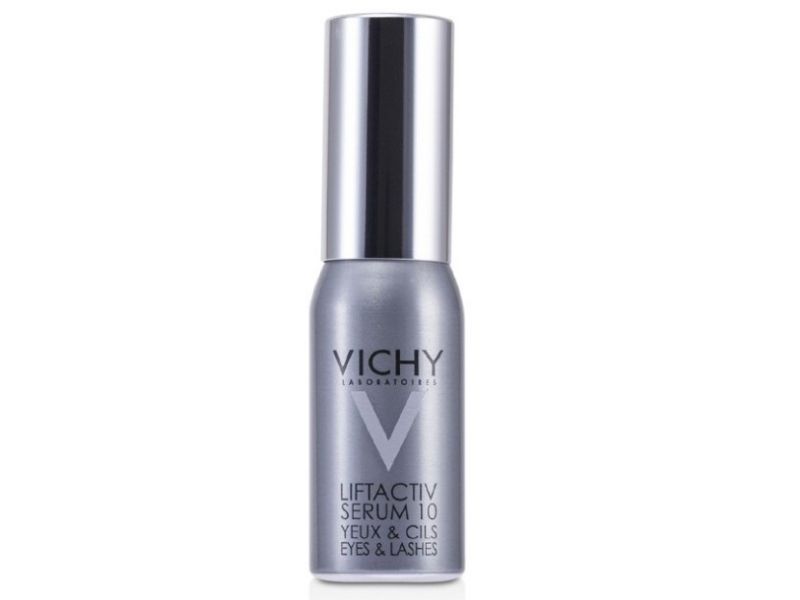 The skin around our eyes is the quickest to age. Vichy's LiftActiv serum is specially made with an anti-ageing formula that contains rhamnose, ceramides, and instant light reflectors. The result? A brighter and younger-looking eye area coupled with longer lashes! 
Other Tips On

How To Grow Your Eyelashes

 
Remove Your Eye Makeup Properly
Thoroughly removing and cleansing your makeup at the end of the day is crucial if you want long lashes. Built-up makeup residue can lead to bacterial infection, and in turn, cause your eyelashes to fall out. But remember not to scrub your eyes too hard either lest you want to deal with eye wrinkles on top of lash breakage. An oil cleanser is a good option to remove stubborn waterproof mascaras and fake eyelash glue without pulling at your lashes. 
Regularly Groom Your Eyelashes
As with your haircare or any other beauty routine, your eyelashes also need to be properly groomed to maintain their healthy length. Take care to consistently brush your eyelashes with a mascara wand. This gets rid of all the dirt and debris from your lashes to keep the follicles from clogging up. 
Don't Wear False Lashes Too Often
While falsies may be a quick way to instantly get doll-like lashes, they can also hinder the growth of your natural lashes. The lash glue you use can potentially damage your lashes and make them more brittle and susceptible to breakage. You don't need to completely ditch them altogether, but try to wear them less frequently. 
Give Your Eyelids A Gentle Massage
Besides being a great stress reliever, massaging your eyelids will also stimulate blood circulation around the eye area. This in turn will help to boost your eyelash growth, enabling them to grow longer and faster. Using clean fingers, gently massage your lids in light, circular motions for about five to seven minutes daily to see results. 
Grow Healthy Long Lashes With These

Best Eyelash Serums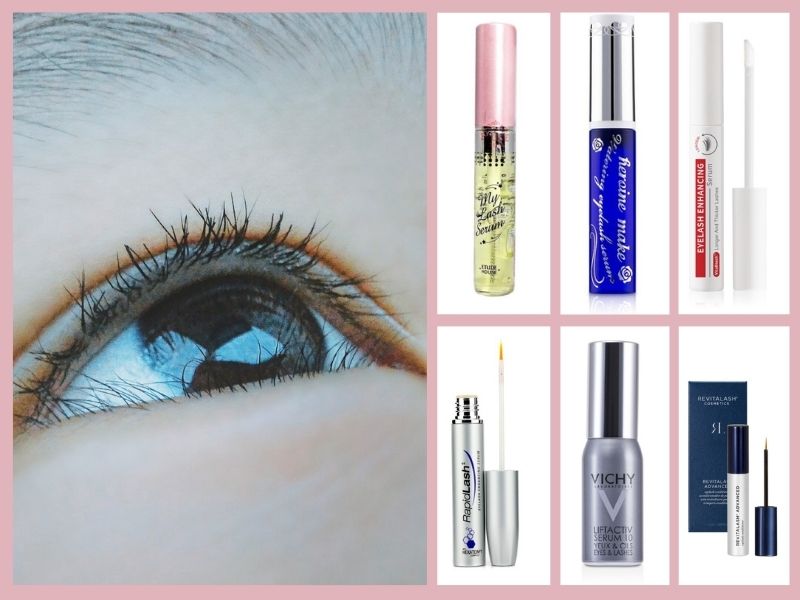 Now that you know how to grow your eyelashes with these eyelash serums, it's time to keep them curled with mascara! Finding the right mascara that won't weigh down our lashes is key for long-lasting results. Be sure to check out our guide on the best mascaras for Asian eyes to perk up your natural lashes.