There seems to be a never-ending slew of coffee joints to visit. Particularly in the Klang Valley where the F&B scene is brimming with activity. There hasn't been a decrease in new establishments over the past couple of months at all. In fact, we're seeing more cafes mushrooming around these parts over the course of 2022. If you're seeking out new cafes in KL and PJ for a change of scenery, then the following spots are worth the drive. 
End 2022 With These

New Cafes In KL
There's so much to see and do in KL, cafes included. These locations are good places to start!
1. Feeling +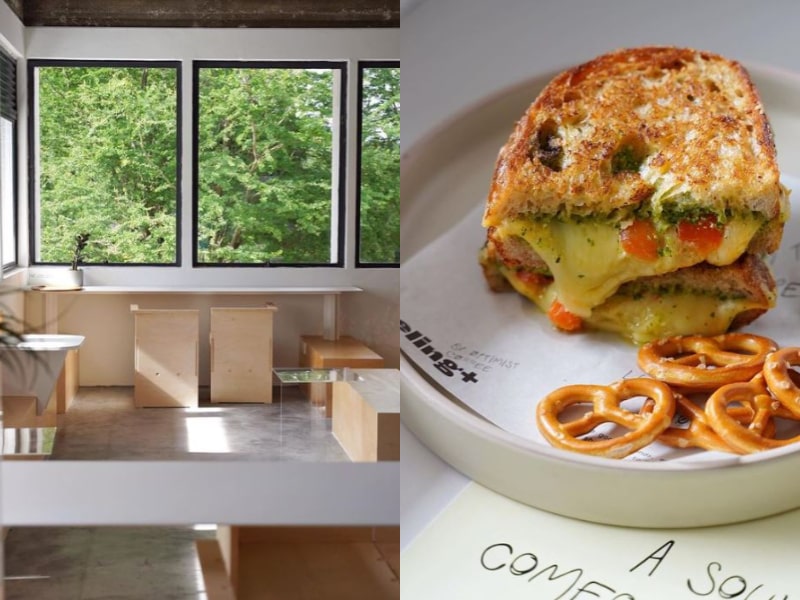 By the people behind Optimist Coffee comes a full-fledged enclave of good vibes: Feeling + or Feeling Plus. Taking up a sun-washed space in a retail complex of Damansara Heights, this new KL cafe has motivational mantras scribbled on its white walls and wooden furniture. The toasties are highlights of the menu, consisting of a selection of proteins from macaroni and cheese to kimchi. 
Address: A-1-01, 5th Place, The Five Block A, Kompleks Pejabat Damansara, Jalan Dungun, 50490 Kuala Lumpur
Opening Hours: 
Tues – Sunday: 8.30am – 5pm
Contact: DM on social media
2. The Bread Bar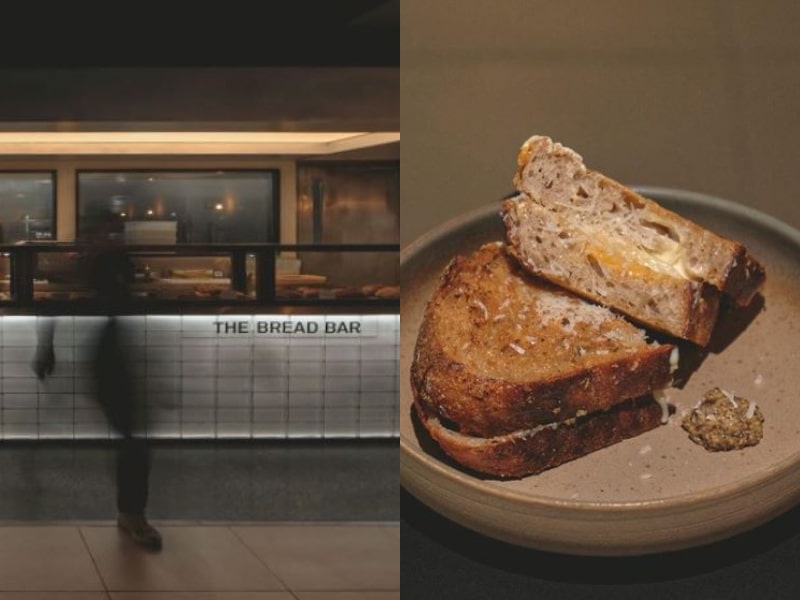 The latest entry to Klang Valley's laundry list of artisanal bakeries is The Bread Bar in TTDI. Find a variety of out-of-the-oven bread, focaccia, sourdough, and croissants to fill up your carb intake. Besides baked goods, the shop also offers small plates, mains, and sandwiches. 
Address: 57, Lorong Rahim Kajai 13, Taman Tun Dr Ismail, 60000 Kuala Lumpur
Opening Hours:
Thurs – Tues: 8am – 5.30pm
Contact: 017-637 5626
3. Hoh Coffee
If you find the traffic and commotion in Solaris Mont Kiara overbearing, find refuge in Hoh Coffee. This understated new cafe in KL embraces simplicity in design and concept, from the furnishing to the menu. Come for a mid-day caffeine break for a cup of latte or filtered coffee with a slice of decadent cheesecake. 
Address: K-G-4, 2, Jalan Solaris, Solaris Mont Kiara, 50480 Kuala Lumpur
Opening Hours:
Daily, 8am – 7pm
Contact: DM on social media
4. WU DI Cafe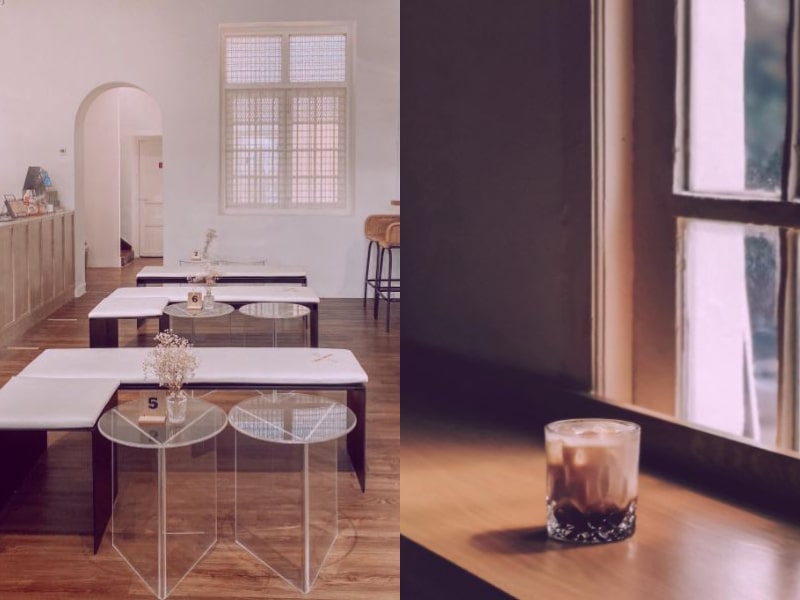 Sharing real estate with VCR and Three Years Old along Jalan Galloway, WU DI Cafe is the new kid on the block. Spanning over four floors, the decor juxtaposes bright white walls with stained wooden furnishing to create a soothing atmosphere for diners to relax in. And take photos too, of course! WU DI puts a twist on typical cafe fare with creative dishes like chicken mapo tofu with baked eggs and mala chicken karaage.
Address: 10, Jalan Galloway, Bukit Bintang, 50150 Kuala Lumpur
Opening Hours:
Wed – Mon: 10am – 10pm
Contact: 014-269 5923
5. Bricks & Bread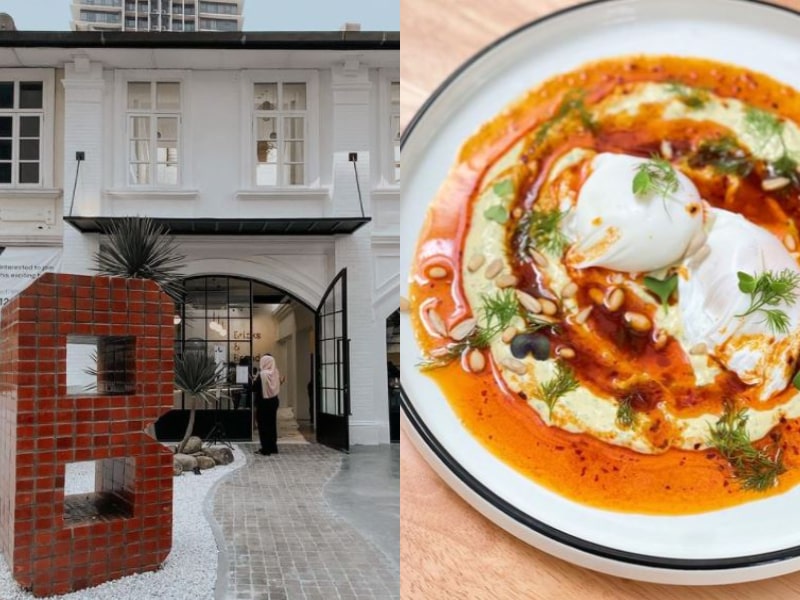 Bricks & Bread in Chow Kit is poised to be one of the most Instagrammable new cafes in KL. Channelling rustic charm with European-inspired furnishing, Bricks & Bread sets up the perfect location for weekend brunches. The menu spans Central American and Mediterranean inspirations, so it's no surprise to find Peruvian roast chicken and flavourful shakshouka with baked eggs on the menu. Don't leave without snacking on the desserts; the cookies are said to be really good. 
Address: 20, Jalan Kamunting, Chow Kit, 50300 Kuala Lumpur
Opening Hours: 
Mon – Fri: 8am – 7pm
Sat – Sun: 8.30am – 7pm
Contact: DM on social media
6. Afloat Coffee Roaster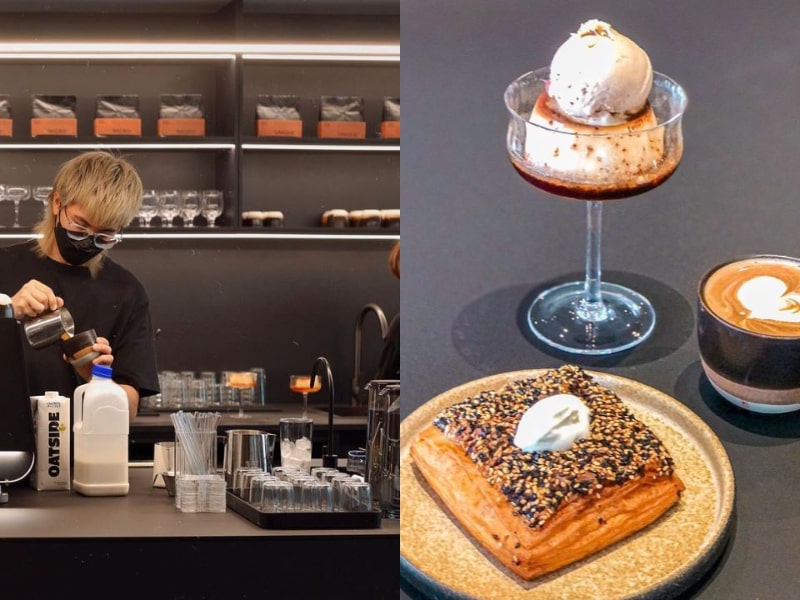 Run by a husband-and-wife team with nearly two decades of experience in the KL coffee scene, Afloat Coffee Roaster has the hallmarks of cafes today. A discreet upper-floor location, plenty of space and light, and effortless furnishing. With two veterans behind the counter, the coffee at this new cafe in KL is expectedly great. Inquire about the different coffee roasts from Guatemala to Ethiopia. And if you don't mind a potent cuppa with a dash of whisky, there's Irish Coffee!
Address: 2-15, Second Floor, Jalan Jalil Perkasa 13, Arked Esplanad, 57000 Kuala Lumpur
Opening Hours: 
Tues – Sun: 8am – 5pm
Contact: DM on Instagram
7. Yellow Brick Road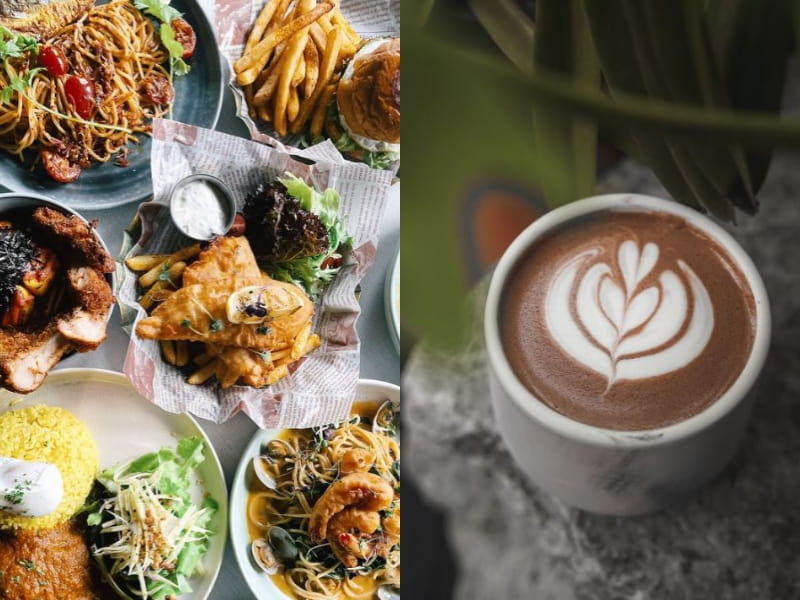 Yellow Brick Road is back! The popular brunch spot has relocated to The Five at Bukit Damansara after calling Plaza Batai home for the past six years. Although it's a change of scenery, the grub here remains as hearty as ever. Order a Big Breakfast Bash or a Pulled Beef Pancake Taco, your preferred brew, and you're all set to conquer the day.
Address: 5th Place @ The Five, 49, Jalan Dungun, Bukit Damansara, 50490 Kuala Lumpur
Opening Hours: Daily, 8am – 5pm
Contact: 03-2011 7690
Website | Facebook | Instagram
8. Transparent Coffee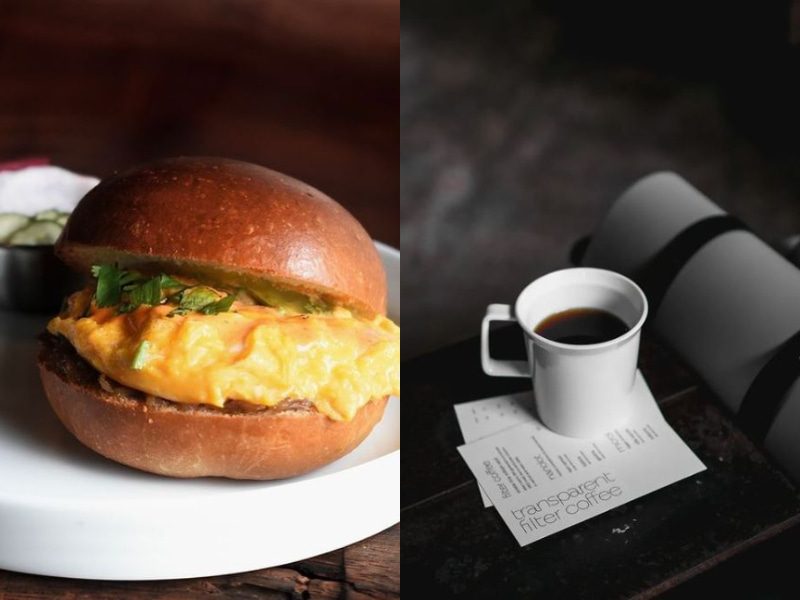 Moving out of the premises that it used to share with Coley in Bangsar, Transparent Coffee settles down in the white-washed Sam Mansion of Kamping Attap. Furnished with recycled wood and metal fixtures, the new space is welcoming and peaceful (sans the weekend crowd). Coffee is the main feature, but the new location now comes with a hot kitchen, so there are light mains to munch on.
Address: Sam Mansion Flat, Jalan Tuba, Kampung Attap, 50460 Kuala Lumpur
Opening Hours: Daily, 8am – 5pm
Contact: 014-333 4521
9. Morning Wood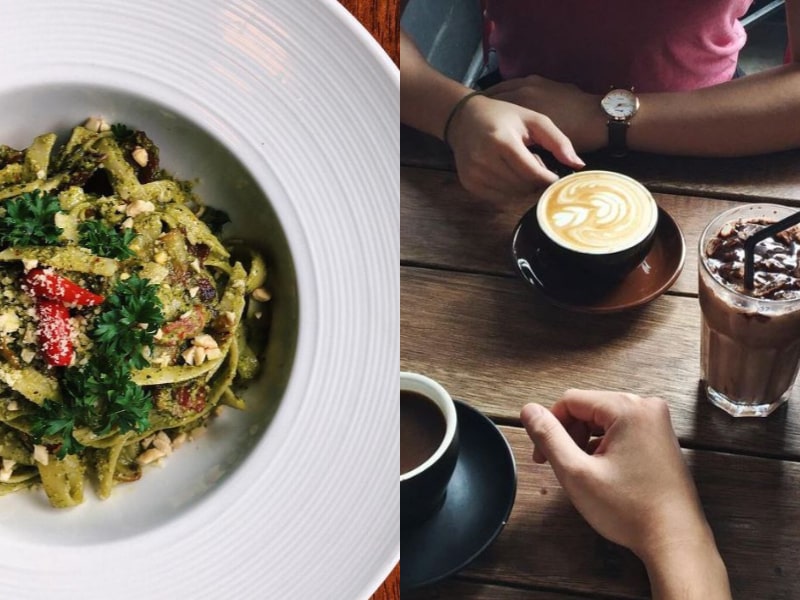 Arouse your senses at Morning Wood, a new cafe located in Commons KL, with crafted coffee beverages and filling brunch spreads. Japanese-inspired wooden accents and floor-to-ceiling windows complete the decor, resulting in a welcoming ambience that will set you at ease as you start the day with a sobering dirty latte.
Address: Commons KL, 55, Jln Bukit Bintang, Bukit Bintang, 55100 Kuala Lumpur
Opening Hours: Daily, 10am – 10pm
Contact: DM on social media
10. Pokok KL
Pokok brings its claim-to-fame signature garden-themed decor to Lalaport in KL, providing restless shoppers with a rejuvenating environment to eat and drink. Located on the rooftop with a stunning KL view to boot, the new Pokok's menu is a generous combination of Asian and Western options, comprising local favourites including nasi lemak and brunch staples like acai bowls. 
Address: Lalaport BBCC, Lot L4-04C, Level 4 Mitsui Shopping Park, Jalan Hang Tuah, Bukit Bintang, 55100 Kuala Lumpur
Opening Hours:
Mon – Fri: 10am – 8pm
Sat – Sun: 10am – 10pm
Contact: 016-406 5218
Don't Forget About These

New Cafes In PJ

Too
The many suburbs that form Petaling Jaya are lined with cafes, seemingly at every corner.
11. Breathing Space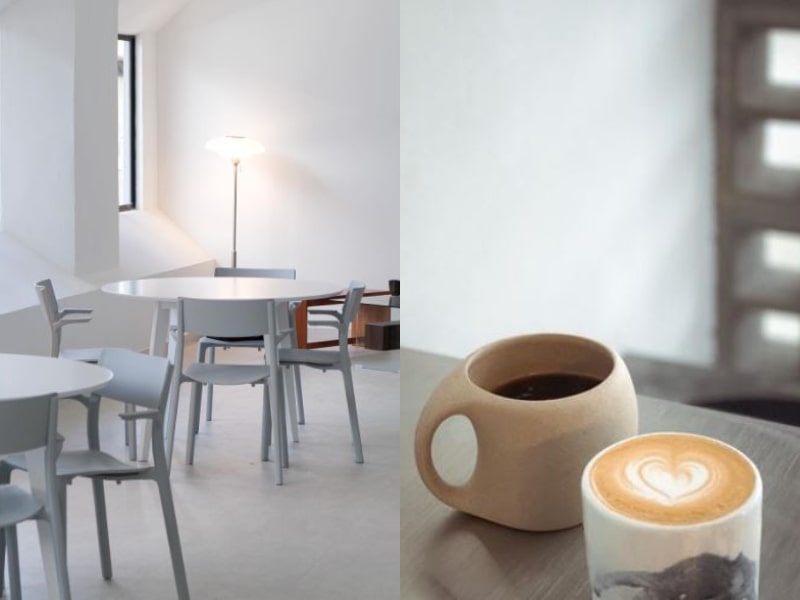 Find respite from the busyness of PJ at Breathing Space, where you can literally exhale with great coffee, cakes, and speciality concoctions. The ventilated space offers a fresh take on minimalism with post-modern furniture arrangements in clear, demarcated lines. If you crave caffeine, check out the espresso tonic for a refreshing caffeine booster. If not, order the Tang—a house special of melted chocolate and orange zest-infused milk—to perk up your afternoon. 
Address: 135A, Jalan SS 2/6, SS 2, 47300 Petaling Jaya
Opening Hours: 
Fri – Wed: 9am – 6pm
Contact: 011-1665 8477
12. ŌNO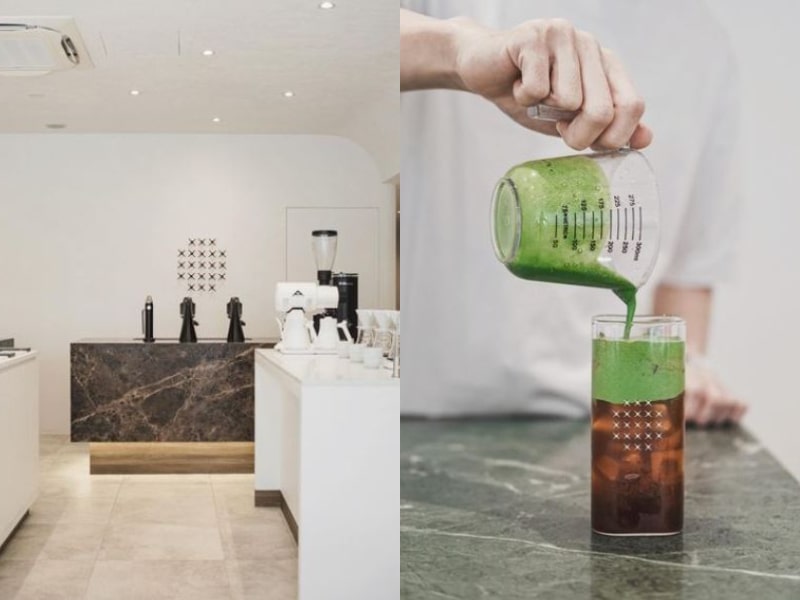 Marrying two wildly popular beverages—coffee and matcha—under one roof, ŌNO offers a selection of creative drinks that will appeal to different tastebuds. Couple the Instagrammable, colour-cascading drinks with a Japanese-inspired sando for what will certainly be a memorable brunch. Fair warning: This new cafe in PJ commands snaking lines on weekends, so come as early as possible.
Address: 47, Jalan SS 2/30, SS 2, 47300 Petaling Jaya
Opening Hours:
Tues – Thurs: 9.30am – 5.30pm
Contact: DM on social media
13. Bandit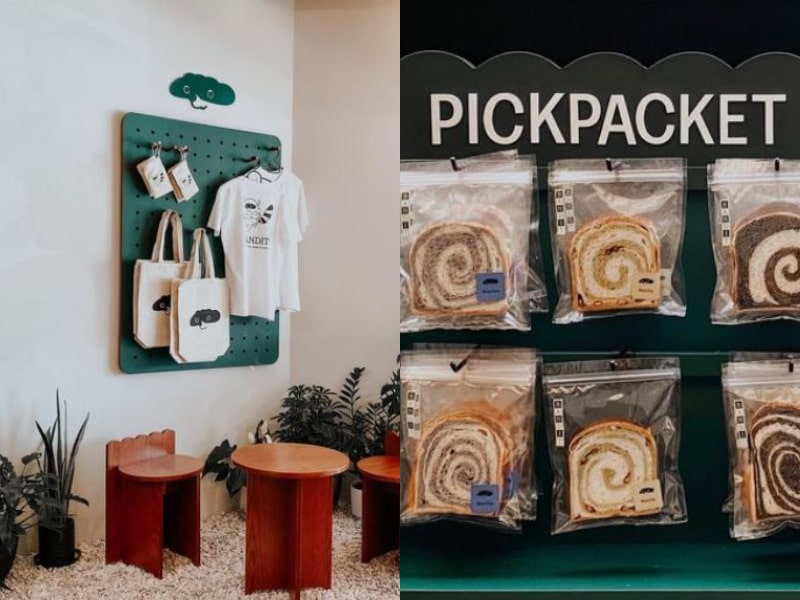 Have your tastebuds stolen by an array of flavoured shokupan (Japanese milk bread) at Bandit, a cafe-bakery overrun by its racoon mascot. Baked with Japanese flour and preservative-free, the bread here is soft yet creamy at the same time. For a more substantial meal, check out the unconventional mains ranging from assam laksa salad to otak-otak scrambled eggs. 
Address: 6, Jalan SS 2/10, SS 2, 47300 Petaling Jaya
Opening Hours:
Fri – Wed: 8am – 4pm
Contact: 012-310 2749
14. Superbolt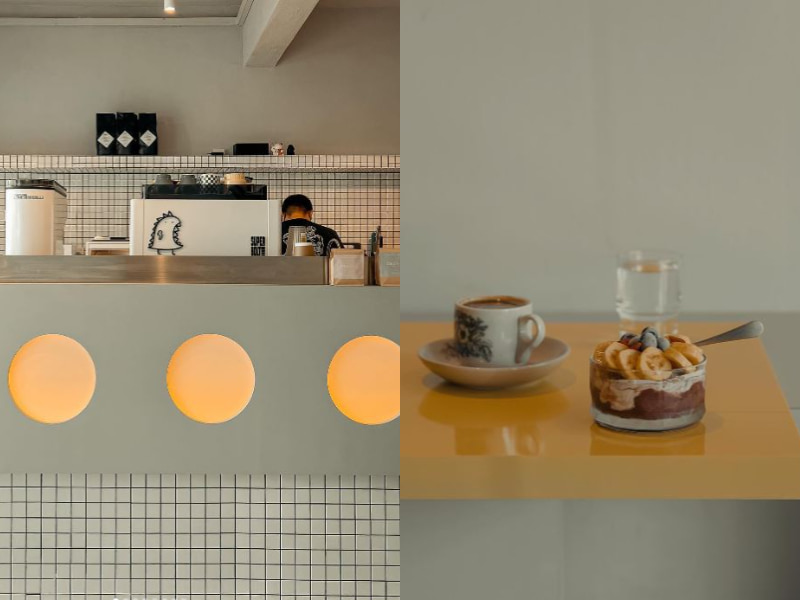 Sharing space with a neighbourhood florist, Superbolt lights up the sleepy neighbourhood of Taman Mayang Jaya with its unmistakable yellow facade and sobering coffee. The menu here is compact but adequate, with the usual blacks and whites as well as non-coffee concoctions like kombucha and matcha latte. Those looking for a quick bite can order the acai bowl or eggs & toast for an effective pick-me-up.
Address: 3, Jalan SS 26/8, Taman Mayang Jaya, 47301 Petaling Jaya
Opening Hours: 
Tues – Thurs: 7am – 5pm
Sat – Sun: 9am – 6pm
Contact: 016-314 5730
15. Yeap Okay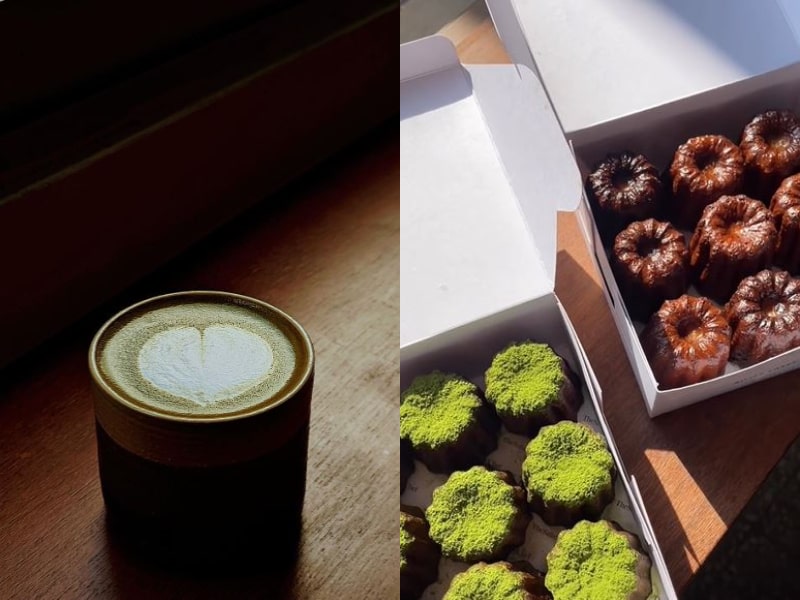 Yeap Okay combines the pleasing aesthetic of graceful floral arrangements with delicious coffee, resulting in a memorable cafe experience. Located amid the busyness of Section 17, this new PJ cafe provides patrons shelter from the sweltering heat with ice lattes and home-baked cakes and cannelés.
Address: 1075A, Jalan 17/27, Taman Gembira, 46400 Petaling Jaya
Opening Hours: 
Tues – Sun: 11am – 7pm
Contact: 019-616 5193
16. chocc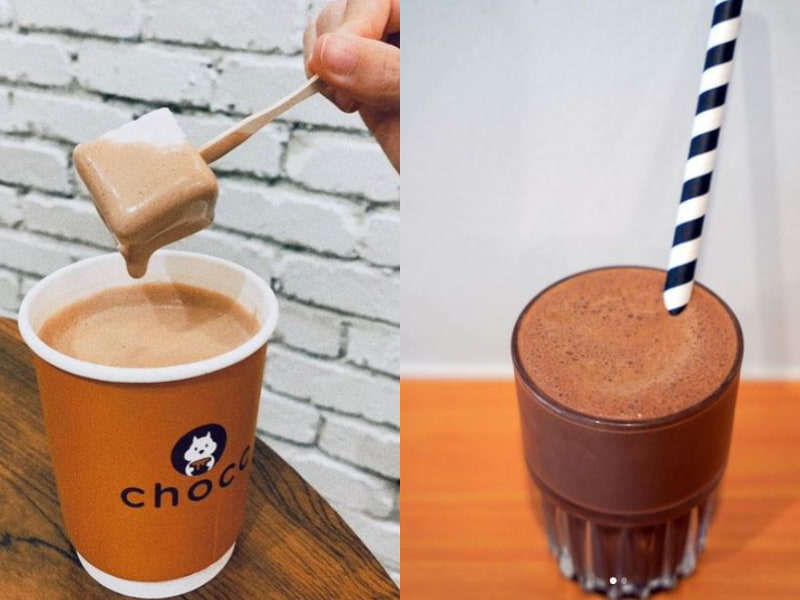 You won't get a box of chocolate here, but you'll definitely get your cocoa cravings fixed. chocc is PJ's foremost chocolate cafe and the selection of chocolates comes from all corners of the world. Focusing on beverages instead of desserts and customisation, you'll be able to tweak a milkshake or hot chocolate to suit your preference, whether that's a bitter base or a taste profile on the sweeter spectrum. Don't forget the homemade marshmallows too!
Address: 153, Jalan SS2/24, 47300 Petaling Jaya
Opening Hours:
Tues – Sun: 10.30am – 6.30pm
Contact: DM on social media
17. Airplane Mode Coffee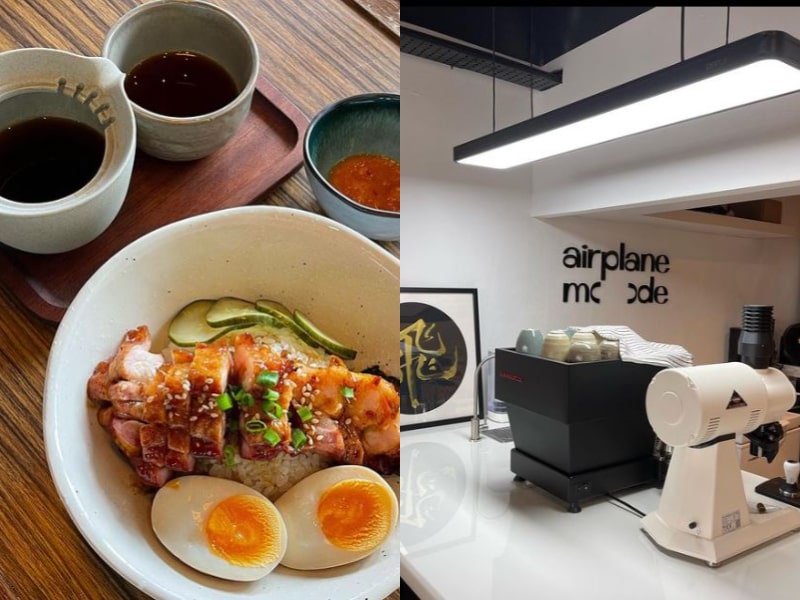 Shift your gaze from your devices and focus on conversations over strong brews at Airplane Mode Coffee, a quaint upstairs cafe that shares space with a Japanese eatery. Formerly of The Red Bean Bag, the head barista and owner takes pride in his craft, meticulously pouring shots of potent espressos to create silky lattes and mochas. Try out the rice bowls too if you're peckish, which are substantial enough for a quick meal.
Address: 9A, 1, Jalan SS 4c/5, Taman Rasa Sayang, 47301 Petaling Jaya
Opening Hours:
Thurs – Tues: 9am – 6pm
Contact: DM on social media
Take A Break From Life's Stressors At These

New Cafes In KL

&

PJ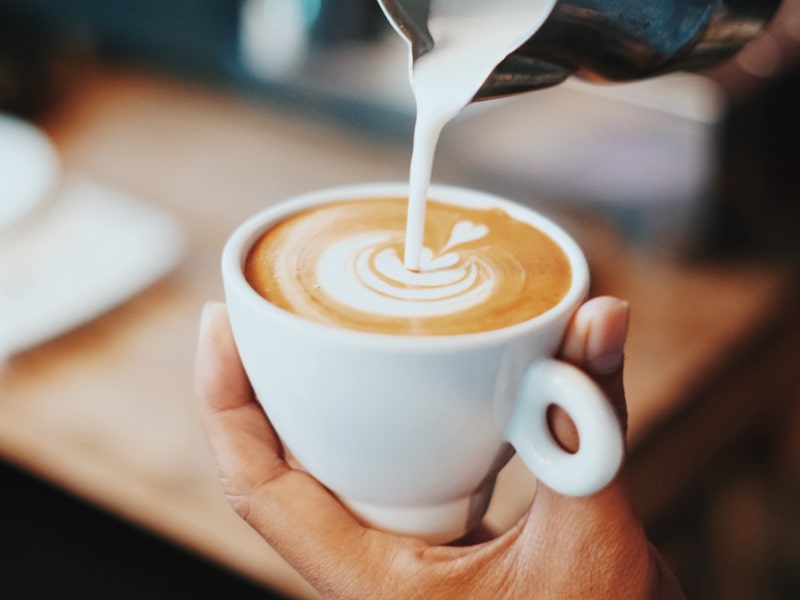 With many outlets scattered across multiple locations, the Klang Valley cafe scene can feel convoluted. It's why we came up with this list to help cut through the noise. Each of these new cafes in KL and PJ offers something different. Whether you're looking for a quick caffeine fix or a filling brunch to start your weekend, you can't go wrong with the cafes here!
Visiting Penang anytime soon? Don't miss out on visiting these cafes in the island-state! Planning a staycation in the Klang Valley? These boutique hotels in KL are so nice, you'll want to stay forever (no, seriously).