After a long day or week, one of the best ways to de-stress is getting a hand-crafted cocktail, taking your time to savour the delicious drink while you catch up with friends, or enjoy your own company if you crave some alone time. 
Whatever your preference may be, there's no shortage of watering holes in Kuala Lumpur, and you'll certainly find one that ticks all the right boxes. Without further ado, these are our recommendations for the best cocktail bars in KL. 
Important note: If you're drinking, make sure you don't drive. Get a friend to take you home, or use ride-hailing services. 
Find Innovative Drinks And Laid-Back Atmospheres At These

Cocktail Bars In KL
Coley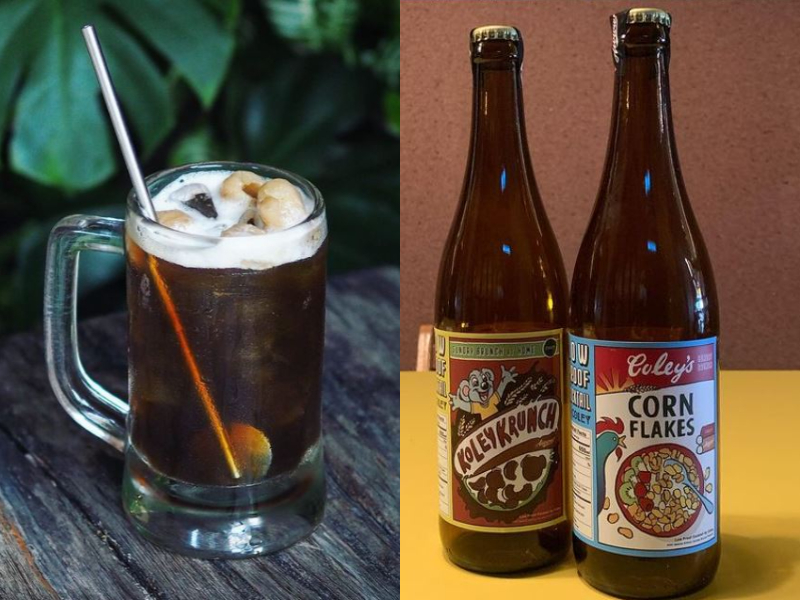 As one of the best bars in KL and Asia, Coley is launched by local superstar bartender CK Kho. It's tucked within a dim enclave with prominent golden-black arches and dusty pink accented walls. Sharing space with a cafe, this KL cocktail bar prides itself in using local ingredients and mixing them to create creative cocktails with Malaysian flavours.
One of such creations is the Gin & Coconut, a refreshing yet boozy mix of London dry gin, fresh coconut water, and lime. During the pandemic, Coley is also selling bottled cocktails, which comes in interesting flavours—including one that's infused with Koko Krunch cereal. 
Address: 6G, Jalan Abdullah off Jalan Bangsar, 59000 Bangsar, Kuala Lumpur
Operating Hours: 5pm to 12am daily
Contact: 019-270 9179
Pahit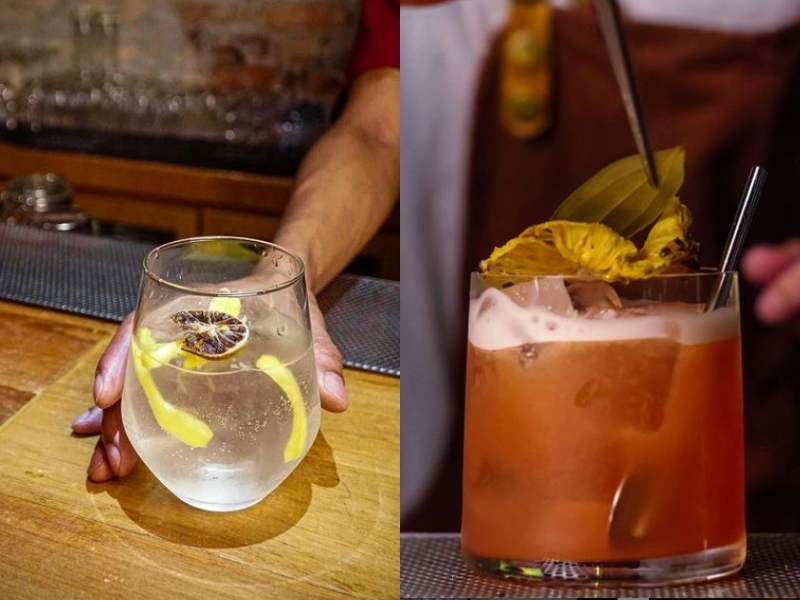 As one of the most prominent gin cocktail bars in KL, Pahit is located on the ground floor of a colonial house with ageing tiles and lime-washed walls completing the overall aesthetic of this charming spot. With a reputation of being one of KL's best bars to get quality gin, Pahit takes both commonplace and imported gins, and gives them a unique twist.
Try the house speciality Gin Pahit #2, which is a mix of London dry gin, orange bitters, lime, and their own homemade falernum syrup, resulting in a bitter cocktail with enough sweetness to please local palates. 
Address: 3, Jalan Sin Chew Kee, 50150 Kuala Lumpur
Operating Hours: 3pm to 12am (Tuesday to Sunday) 
Contact: 03-2110 0776
Jungle Bird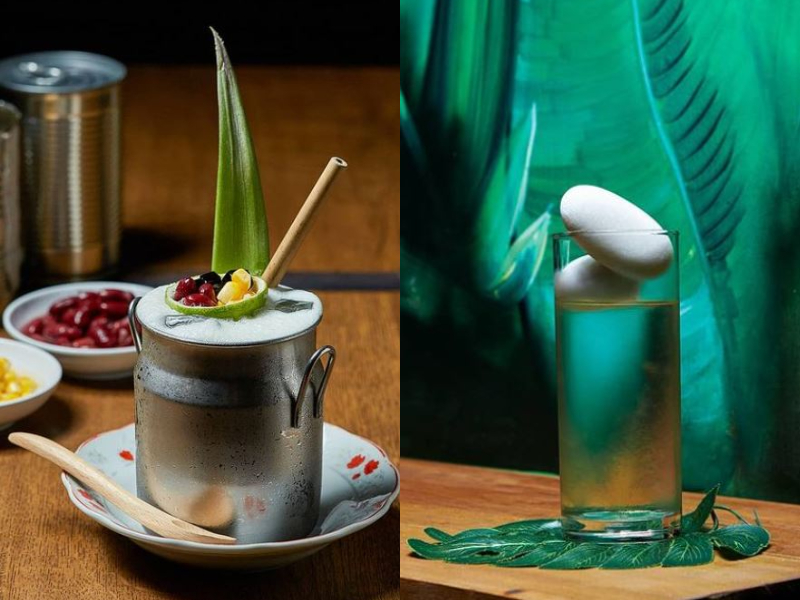 JungleBird at Plaza Damansara is undoubtedly one of the best cocktail bars in KL to get tropical concoctions with rum as the central theme. The decor here is welcoming and warm, with rattan chairs and wooden furniture ready to accommodate bar-hoppers with comfort.
For starters, you can't go wrong with its signature namesake drink, the Jungle Bird. Reminiscent of sunny beaches on a warm summer day, it's made with rich Diplomático Mantuano rum, Campari alcoholic liqueur, fresh lime, and pineapple juice. 
Address: 61M Jalan Medan Setia 1, Plaza Damansara, Bukit Damansara, 50490 Kuala Lumpur
Operating Hours: 12pm to 12am (Weekdays), 10am to 12am (Weekends)
Contact: 03-2011 5715
Opium KL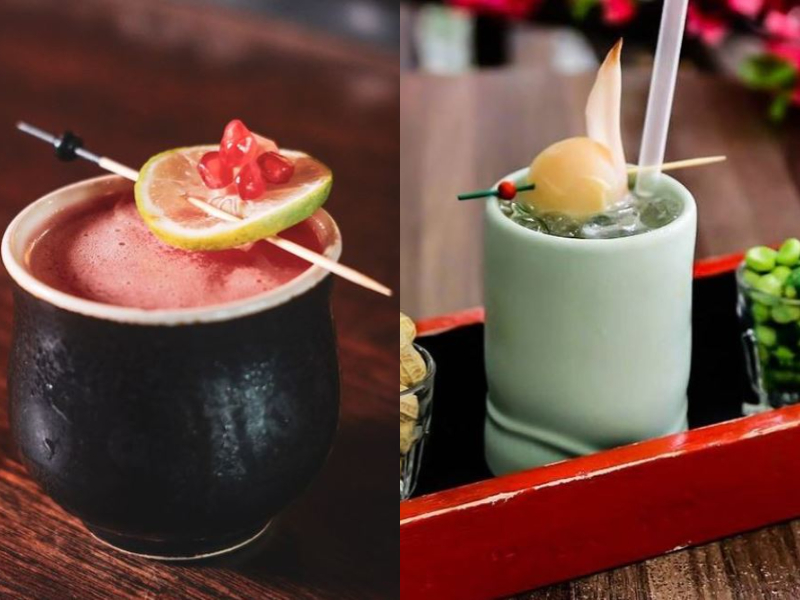 Paying homage to the smoky Oriental opium dens of yesterday (without pipes, of course), KL-based cocktail bar Opium KL is charming with raw bricks, antique-looking chinas, and red lanterns. 
As expected from a China-themed bar, Opium's claim to fame is its tea-based cocktails. There's the Peking Man, which is a mixture of vodka, pu-erh tea, longan, lime juice, egg white, and orange bitters. The Tea Trader, on the other hand, takes the form of rum, peach puree, black tea syrup, lemon juice, and egg white.
Address: 50, Changkat Bukit Bintang, 50200 Kuala Lumpur
Operating Hours: 12pm to 2.30pm; 5pm to 12am (Monday to Saturday), 5pm to 12am (Sunday)
Contact: 012-526 1335
Facebook | Instagram | Website 
The Pawn Room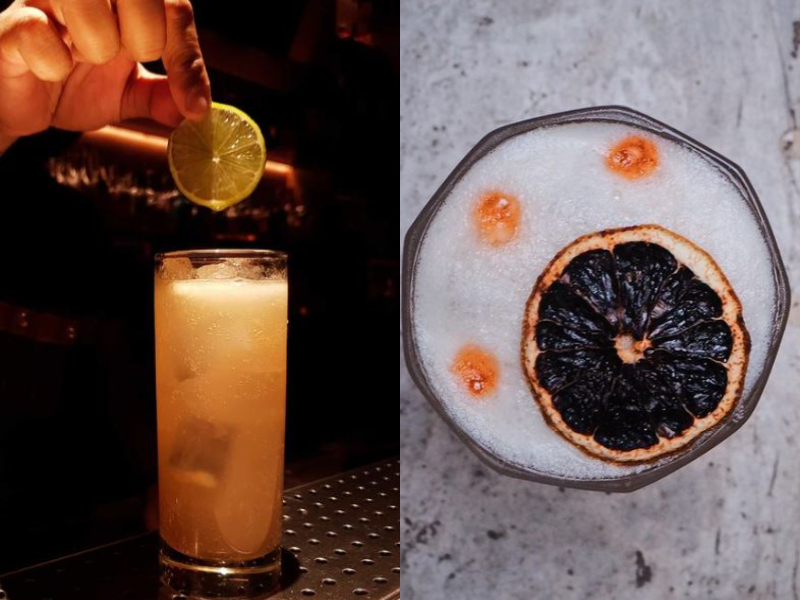 Mysteriously concealed behind a wall of deposit boxes, The Pawn Room at TTDI is low-key as it is exciting, with patrons crowding into this KL cocktail bar for Friday night drinks. Drawing inspiration from 1920s Shanghai, the interior sees bright red walls with row upon row of lion head door knockers.
The cocktails here vary from old-fashioned offerings to Malaysian-accented cocktails. For example, the crowd-pleasing Liang Moi is a combination of Captain Morgan rum with macaroon syrup, pineapple juice, lime juice, egg white, house-made pandan syrup, and pandan cream. Served in an Instagram-ready tiki mug, it's meant to mimic the flavours of kuih talam.
Address: 46B, Persiaran Zaaba, Taman Tun Dr Ismail, 60000 Kuala Lumpur
Operating Hours: 4pm to 11pm (Monday to Saturday)
Contact: 013-483 8863
PS150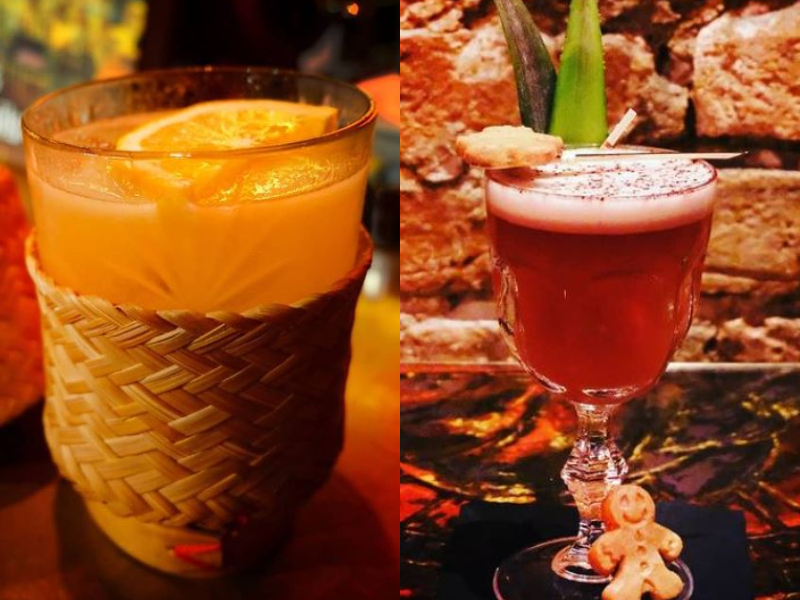 Familiar among locals and tourists, Petaling Street's PS150 is a mainstay in the KL cocktail bar scene, consistently creating concoctions that are worth a second (or third) visit. First-timers might have problems finding the entrance, which is fronted by a retro-looking toy shop. But upon entering, you'll be transported into a pre-war shop lot that reeks of old-school charm with modern sensibilities.
PS150's latest menu pays tribute to the Cuti-Cuti Malaysia slogan, with states getting their own signature drinks. For example, Melaka's Reduce, Reuse, Recycle is a spiced cognac-based concoction with asam boi and kedondong. Meanwhile, Ipoh gets a fresh, alcoholic take on the classic Americano with Kopi American O, a mixture of bananas, coconuts, and coffee liqueur. 
Address: 150, Jalan Petaling, Ground Floor, 50000 Kuala Lumpur
Operating Hours: 5pm to 12am daily
Contact: 03-7622 8777
The Deceased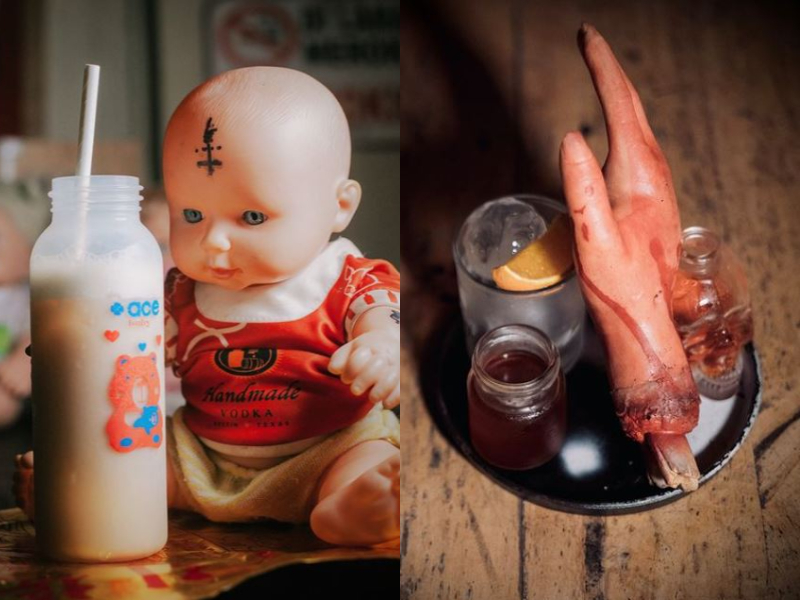 Located within the heart of the city, The Deceased is unlike any cocktail bar in KL you've been to. This macabre-themed watering hole surrounds itself with all things horror—from creepy effigies to skull-shaped mugs accompanied by severed hands.
The cocktails here summon all kinds of spirits (not literally we hope). For instance, the rum-based Toyol to the Tea Of Oblivion with gin and jasmine tea as its base. In short, there's no shortage of spooky creations for you to enjoy your night here. 
Address: 55, Jalan Sultan, 50000 Kuala Lumpur
Operating Hours: 4pm to 11.30pm (Weekdays); 11.30am to 11.30pm (Weekends)
Contact: 018-200 0262
The Attic Bar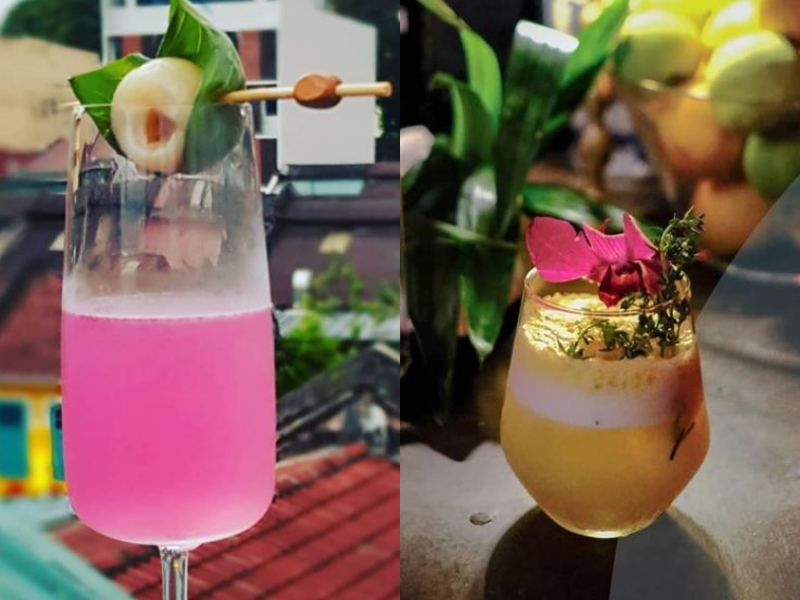 Situated discreetly atop a backpacker's hotel in Chinatown is The Attic Bar. This KL cocktail bar provides stunning views of the city's most impressionable landmarks, the Petronas Twin Towers and the KL Tower.
Meanwhile, the diverse cocktail menu draws inspiration from Malaysia and across Asia. So, try its range of tuak-inspired drinks, from martinis to highballs. If you prefer something out of the ordinary, the Cheesy-Jack! puts a spin on a classic gin cocktail with cheesecake foam for a creamy yet refreshing drink.
Address: 3rd Floor, 15 Jalan Balai Polis, 50000 Kuala Lumpur
Operating Hours: 4pm to 12am daily
Contact: 012-393 8627
Enjoy Your After-Work Drinks At These

Best Cocktail Bars In KL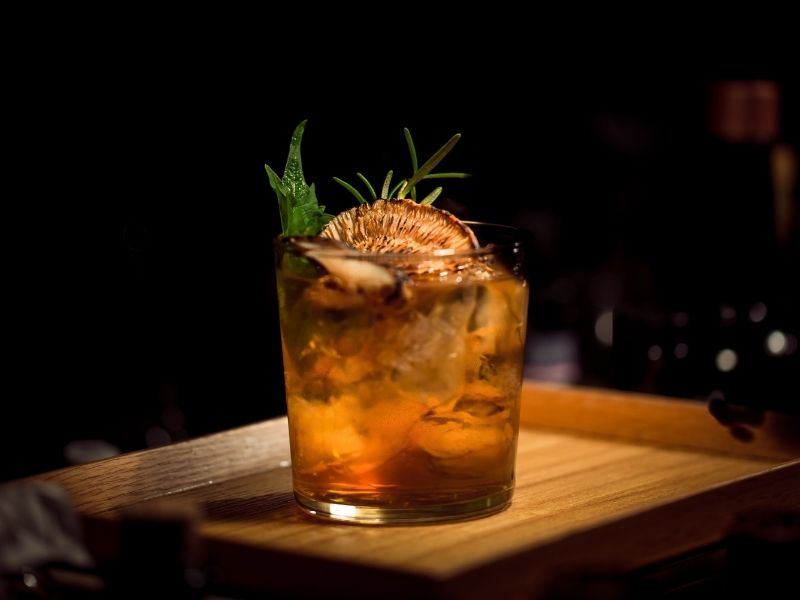 It's important to unwind, especially after a hard day's work, and chilling over a drink with some friends is certainly a good way to do so. With the aforementioned cocktail bars in KL, we hope you'll find a watering hole that suits you. But if cocktails aren't exactly your choice of booze, then perhaps craft beers will satisfy you.