From dark circles and discolouration to nasty zits and blemishes, we've all got something we want to cover up. Thankfully, concealers have got our backs! They're a quick solution to temporarily hide our various skin imperfections (until our skincare products take effect, that is). Not willing to splurge on one? Don't worry. There's a wide range of drugstore concealers that can get the job done, with formulas that even rival their high-end counterparts. Let us help you narrow down your search with our list of eight best drugstore concealers ranging from sheer to full coverage. 
Best

Sheer Coverage

Drugstore Concealers
Maybelline Fit Me Concealer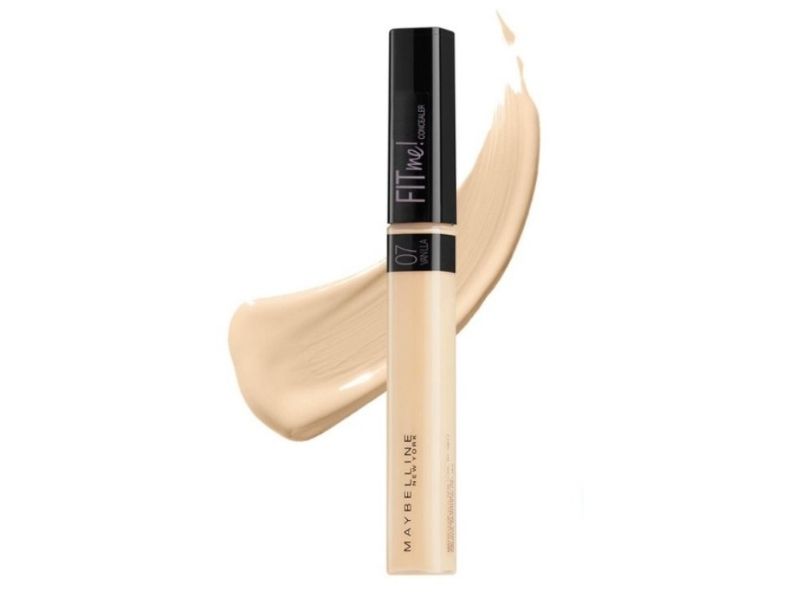 For a no-nonsense concealer that naturally covers up everyday flaws, Maybelline's Fit Me Concealer is one of the best drugstore concealers. The formula is incredibly lightweight and applies smoothly in an even layer, making it easy to blend. It's got a dewy finish too, thus leaving you with a radiant, "your skin but better" complexion. 
Plus, it's also non-comedogenic, fragrance-free, and dermatologist-tested, making it suitable for sensitive skin types. That said, its sheer coverage may not be enough for concealing severe blemishes. If that's the case, opt for a higher-coverage concealer! 
SAEM Cover Perfection Tip Concealer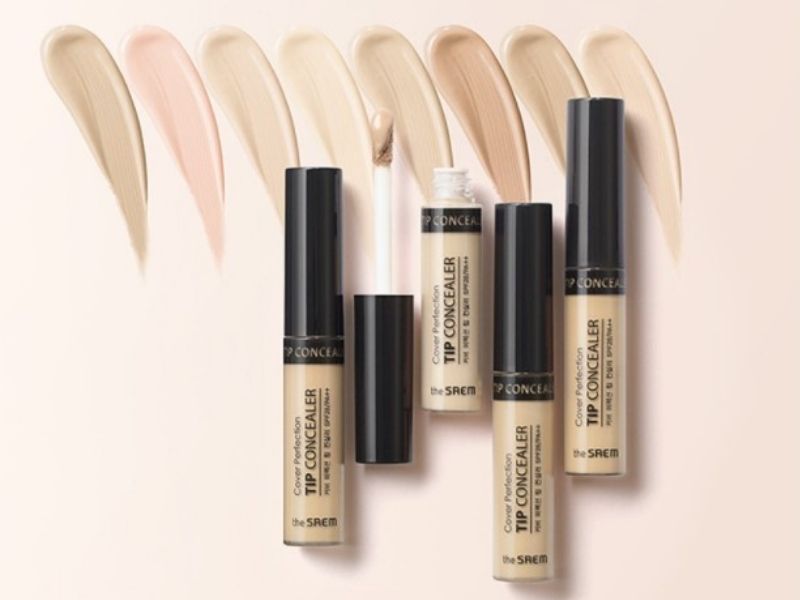 Give your eyes extra protection from harmful UV rays with SAEM's Cover Perfection Tip Concealer. This creamy but sheer formula glides on easily in a perfect matte finish and is equipped with SPF 28 PA++ sun protection. It's high coverage enough to cover up tired areas but also light enough to let your natural skin peek through. 
Formulated with glacier water and oxygen complex, your skin is left feeling moisturised in a natural, healthy glow. To conceal dark circles, go for one shade lighter than your skin tone. Tip: Apply with a dabbing motion, as rubbing or spreading may reduce its coverage. 
Best

Medium Coverage

Drugstore Concealers
Maybelline Instant Age Rewind Concealer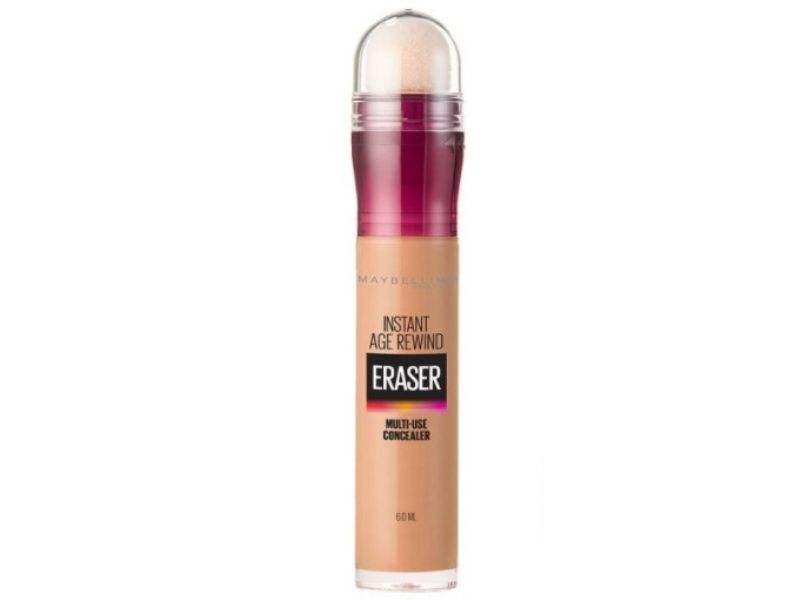 Hailed as one of the best drugstore concealers, Maybelline's Instant Age Rewind Concealer is a makeup essential for every beauty enthusiast. Its light-to-medium coverage gives you a natural finish that effortlessly conceals redness and imperfections without looking (or feeling) cakey. 
Its cushion applicator also makes it easy to dab on the product precisely on areas that need brightening or spot concealing. So, if you're always getting ready on-the-go and need a quick pick-me-up base, this is the perfect product. It makes touch-ups throughout the day such a breeze! 
SACE LADY Full Cover Liquid Concealer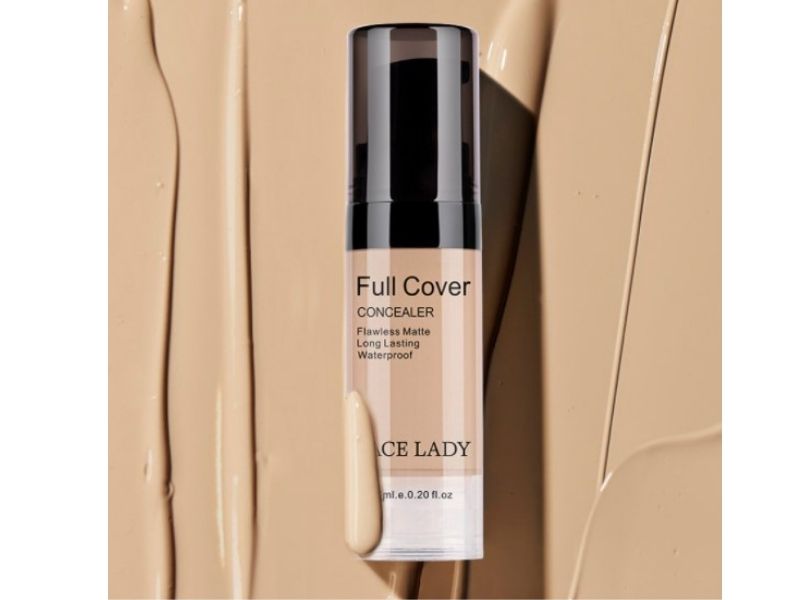 For a seamless matte finish that feels comfortable on the skin, SACE LADY's Full Cover Concealer will suit you best. It has a medium coverage that you can easily build up to cover up dark circles and even out your skin tone—all without worrying about creasing. 
Got a long day ahead? That's no problem because this long-wearing formula will take you from day to night while maintaining its silky-smooth texture. 
Revlon PhotoReady Candid Antioxidant Concealer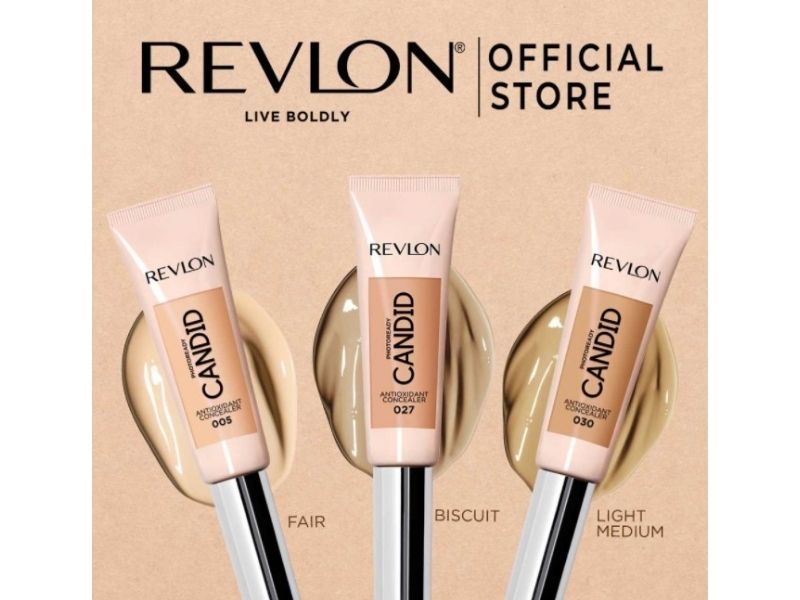 Get rid of tired, puffy eyes with the PhotoReady Candid Antioxidant Concealer by Revlon. Packed with antioxidants and other protective ingredients to combat pollution and blue light, this drugstore concealer works best for those always staring at a screen. It's also great for sensitive skin since it does away with synthetic dyes, harsh fragrances, and parabens. 
Instead, you get a jolt of caffeine to revitalise fatigued skin while it de-puffs and camouflages dark under-eyes. For easy application, the flexible doe applicator allows you to distribute the product evenly and quickly. 
Best

Full Coverage

Drugstore Concealers
L'Oreal Paris Infallible Concealer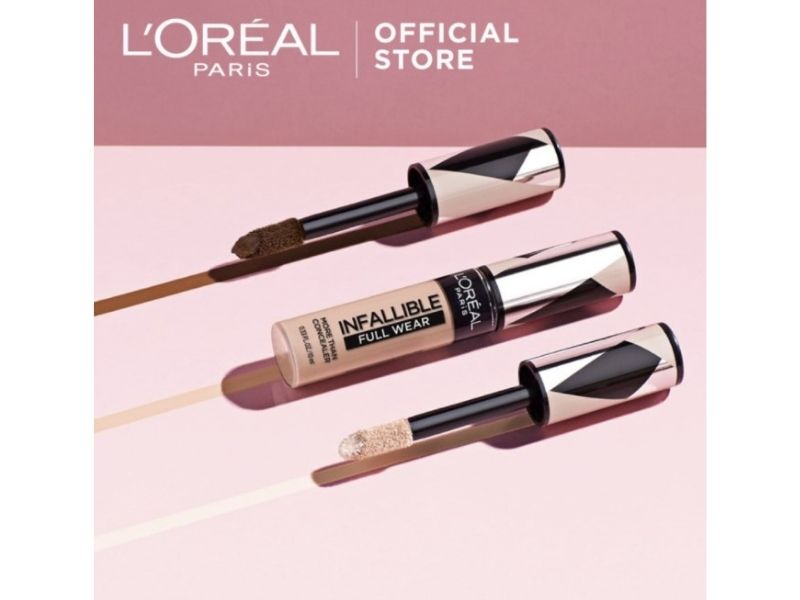 If maximum coverage is what you're looking for, then this drugstore concealer is the best: the L'Oreal Paris Infallible Concealer. Its non-greasy formula and matte finish provide up to 24 hours of wear-time with minimal to no flaking. The best part? It's also transfer- and fade-proof! 
Since it has a large doe applicator that can even offer full-face wear, a little goes a long way. A tiny amount of product is all you need to conceal all your targeted trouble spots. One thing to note, however, is that it dries down very quickly, so you'll have to work fast when blending. 
Tip: Use an eye cream to moisturise your under eyes before going in with this concealer and set with a loose powder. This prevents it from creasing or looking too dry by the end of the day. 
L.A. Girl Pro HD Concealer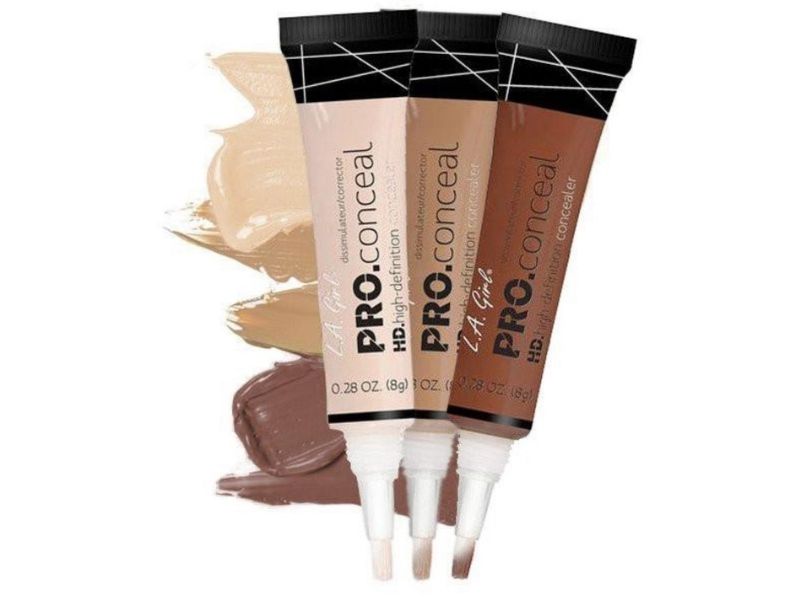 Want a customisable full-coverage and crease-resistant concealer that you can sheer out or build up? Look no further than the L.A. Girl Pro HD Concealer. It has a runny consistency that provides a natural-looking finish while still delivering optimum coverage. Think opaque coverage for fully concealing any redness or dark circles and minimising fine lines. 
A couple of swipes are all you need before dabbing lightly with your fingertips to maximise the formula. Pair this with the L.A Girl Pro HD Corrector to correct any redness or sallowness for an even more flawless complexion. 
NYX Colour Correcting Concealer Palette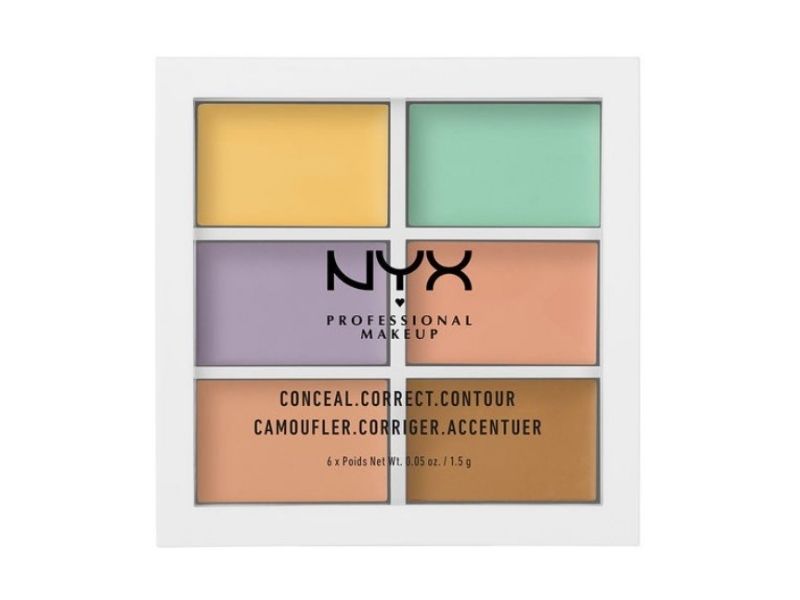 Up your colour-correcting game with this concealer and corrector palette from NYX. This little compact is great for beginners as it comes with various colour-correcting shades to even out and brighten your skin tone. 
Pro tip: Green cancels out redness, peachy-pink is good for brightening or masking fatigue, and purple neutralises yellow undertones. Meanwhile, the yellow shade corrects under-eye bags and the deeper shades are for regular concealing and contouring. 
Cover Up Last Night's Bad Decisions And Skincare Sins With These

Best Drugstore Concealers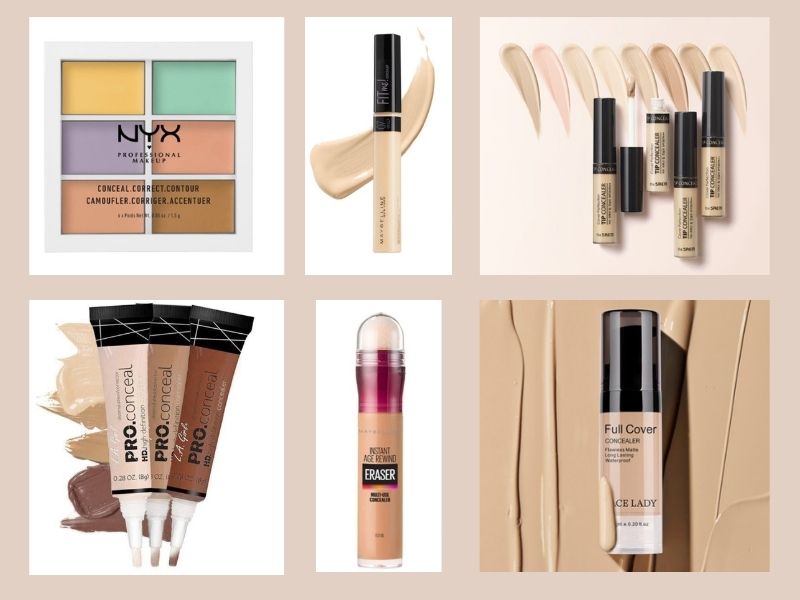 We hope this list has helped you find the best drugstore concealer that suits your skin type and coverage preference. Every good makeup look needs a good base, so don't forget to check out our other article on foundations for oily skin. Once you've got your face makeup done, go with a classic smokey-eye or other bold eye makeup to complete the look.