Does your skin become shiny and greasy by midday? Then you know how stressful the search for a foundation that somehow stays in place and manages your excess oil can be. They're usually melting and sliding right off your face, causing your other makeup products to slip and move too. This is why it's important to find the right formula that suits the needs of your skin type. Here are our top six foundations that work best for oily skin. 
6 Best Foundations For Oily Skin That Will Stay In Place
Maybelline Fit Me Matte + Poreless Foundation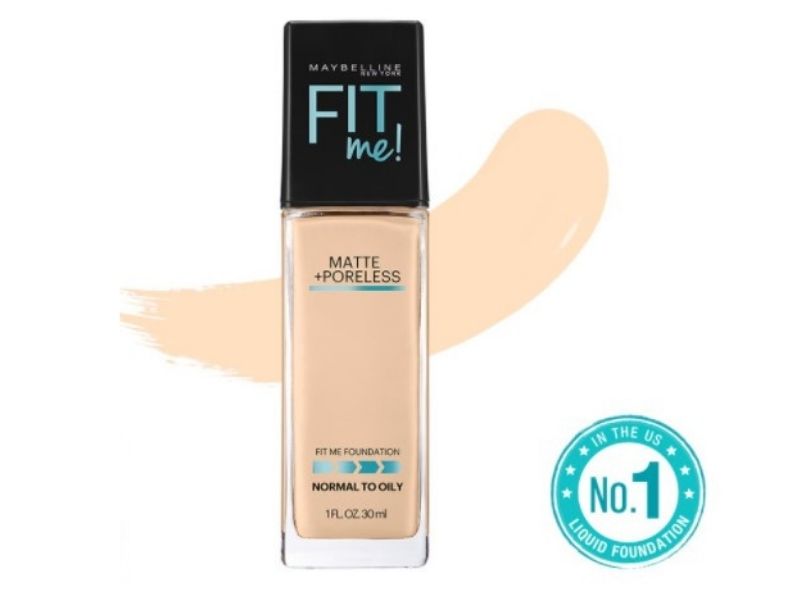 For a natural base, you can't go wrong with the Maybelline Fit Me Matte + Poreless Foundation. It contains blurring micro-powders that effectively softens and minimises the appearance of pores while absorbing any excess oil from your face. The result? A lightweight finish that provides enough coverage to even out the skin tone and conceal any blemishes. If you prefer fuller coverage, you can easily build up the foundation without having to worry about looking cakey. It's one of the best foundations for oily skin if you're looking for that effortless 'your skin but better' glow. 
Maybelline Superstay 24H Full Coverage Foundation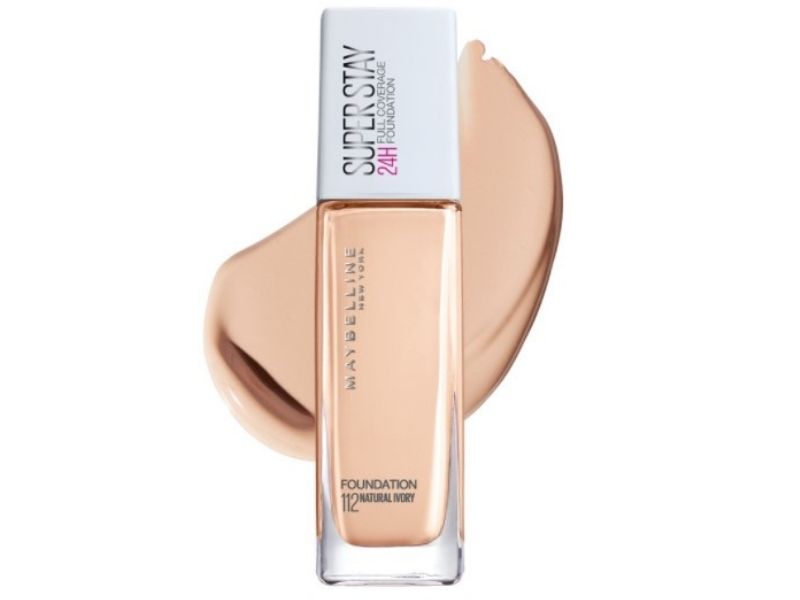 Another recommendation from Maybelline is its Superstay Full Coverage Foundation that boasts 24-hour wear. Realistically, you probably won't be leaving your makeup on for that long of a time (plus, it's not advisable for you to do so). However, with this foundation on, you should be able to get through your day with your makeup still fully intact. 
This stuff does not play around with their high-coverage claims, and just one pump is all you need for your entire face. It's great for covering redness as well as blurring out fine lines, enlarged pores, and other imperfections in a smooth matte finish. Also, thanks to its non-comedogenic, oil-free formula, you don't need to be concerned about clogged pores and acne. This foundation for oily skin is best for those who love their glammed-up makeup looks. 
L'Oreal Infallible Pro-Matte Foundation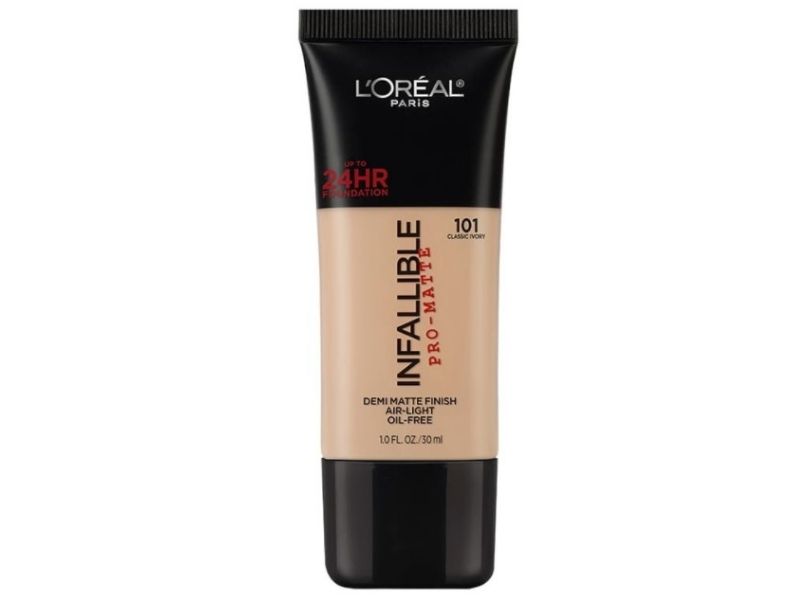 Another foundation that's best for oily skin is the L'Oreal Infallible Pro-Matte foundation. Even though it feels light and gentle on the skin, you can still rely on it to wear well throughout the day. True to its name, it gives off a flattering matte-satin finish that absorbs the oil on your face to prevent you from looking dull, flat, and greasy. It also does an excellent job at smoothing out the texture of your skin, leaving you with a flawless base. With this foundation, you can go about your daily routine without having to touch up frequently. 
Revlon ColorStay Liquid Foundation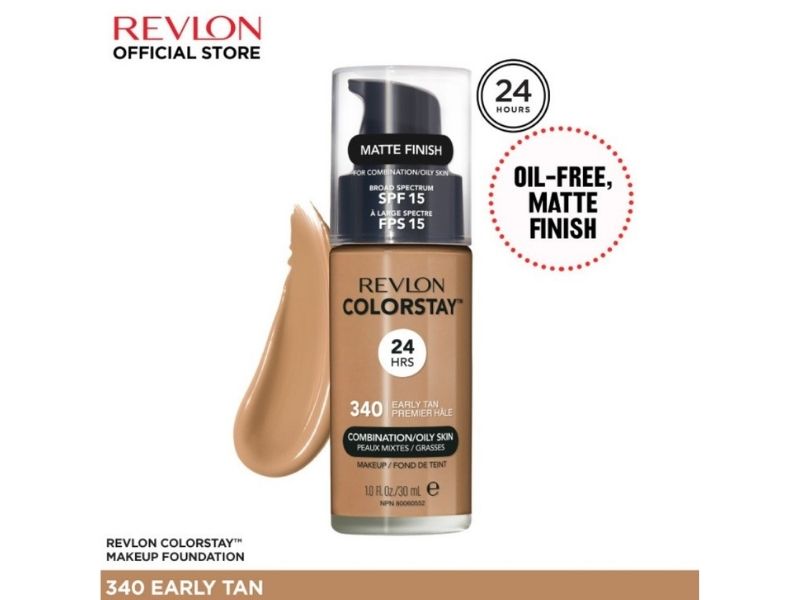 Transfer-proof foundations are practically a god-sent, especially in a tropical country like ours, where heat and sweat are inescapable. After all, it's never fun to see your foundation wiped away and transferred to your oil-blotting papers. With the Revlon ColorStay Liquid Foundation though, you won't have any of those issues as it is fairly transfer-resistant. 
We're not claiming that it won't still stain your clothes upon contact (even more so if you don't set with setting powder), but any trace of transfer is minimal compared to most foundations out there. What's particularly great about this foundation is that it barely breaks apart even after long hours of wear and almost remains the same as when you first applied it. Tip: Opt for a beauty sponge instead of a makeup brush for an easier blend.
Nyx Total Control Drop Foundation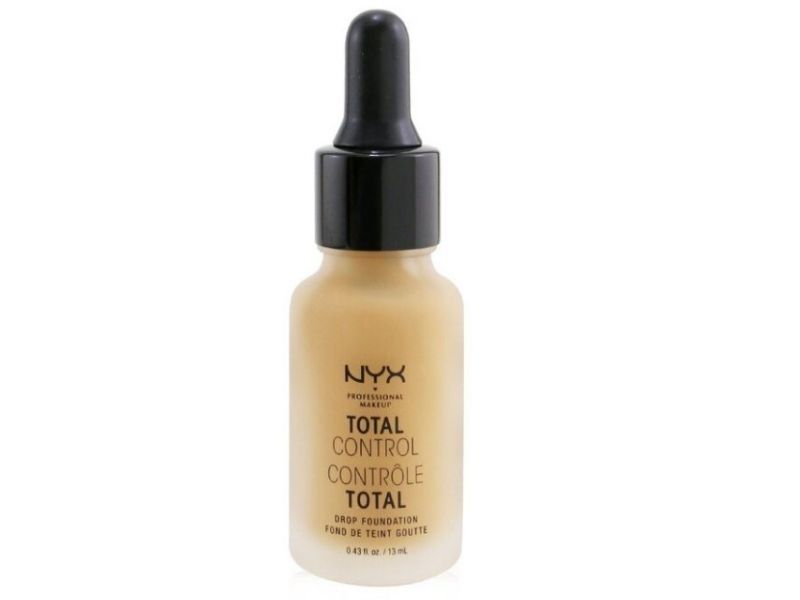 With a dropper application to dispense just the right amount of product, you certainly won't have to worry about overapplication. The texture of the Nyx Total Control Drop Foundation is on the watery side, allowing you to sheer out or build up your coverage however you please. It blends in beautifully and achieves a soft matte finish that controls your excess oil while still allowing your skin to look like skin. 
This foundation for oily skin is best for those who like to have full control over their application. Begin lightly with a few drops on your beauty tool of choice (sponge, brush, or fingertips), continually adding drops till you get the desired look. As a reference: two drops for light coverage, three to four drops for medium coverage, and five drops for total coverage. 
Laneige Neo Cushion Matte Foundation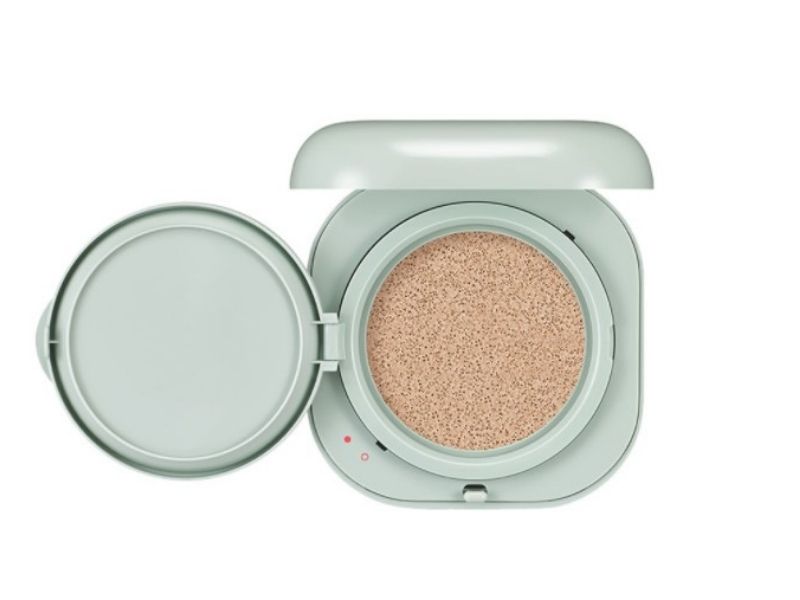 If you're willing to splurge, then Laneige's Neo Cushion Matte Foundation is something you'd want to consider. This semi-matte cushion has a soft powdery finish that feels extremely comfortable and breathable on the skin. Plus, it doesn't have the drying sensation that matte products tend to have. It has a long-lasting formula that's highly adhesive to ensure that your base fully absorbs and becomes one with your skin. 
Additionally, it's sweat- and transfer-resistant, so it will not budge from your face once applied, making it perfect for mask-wearing. Not to mention, it's also got blue light protection technology to prevent any skin damages that can be caused by blue light exposure from our phones and laptops. Overall, it's one of the best cushion foundations for oily skin! 
Tips On How To Make Your Foundation Last All Day Long 
Use A Gentle Cleanser And Exfoliate Once A Week
Found the best foundation for your oily skin? Great. Now prolong its wear by ensuring your skin is

exfoliated

once a week and cleaned with a gentle

cleanser

. This removes dead skin cells and leaves your complexion silky smooth for easy application. It also helps minimise the appearance of pores while managing excess sebum. 
Pick A Water-Based Moisturiser
Next, use a water-based

moisturiser

with hyaluronic acid to keep your skin well-hydrated. This will stop your oil glands from going into overdrive thinking that your skin is lacking moisture. Tip: Limit the products you use by reaching for multi-tasking

skincare

products. 
Prime Your Skin
After your skincare, prep your base with a mattifying

primer

. This ensures the product sticks firmly onto your skin. Then, set your face with a

translucent setting powder

to soak up any excess oil that is still left. It prolongs your makeup throughout the day with a matte finish. 
Avoid Foundations With A Dewy Formula
Pick foundations that are mattifying or long-wearing, and steer clear from any dewy formulas. Your skin probably has plenty of oil as it is, so you wouldn't want to emphasise that even further. 
Set Your Base 
Go in with another layer of setting powder after you've applied your foundation and finally set everything with a

setting spray

to further lock that base in place and prevent it from creasing. 
Bring Blotting Paper
Always carry blotting papers with you to remove any shine by gently patting them on your oily areas. Never swipe them across, as this will create awful makeup streaks and take away the product from your face. 
Have A Flawless Base With These Best Foundations For Oily Skin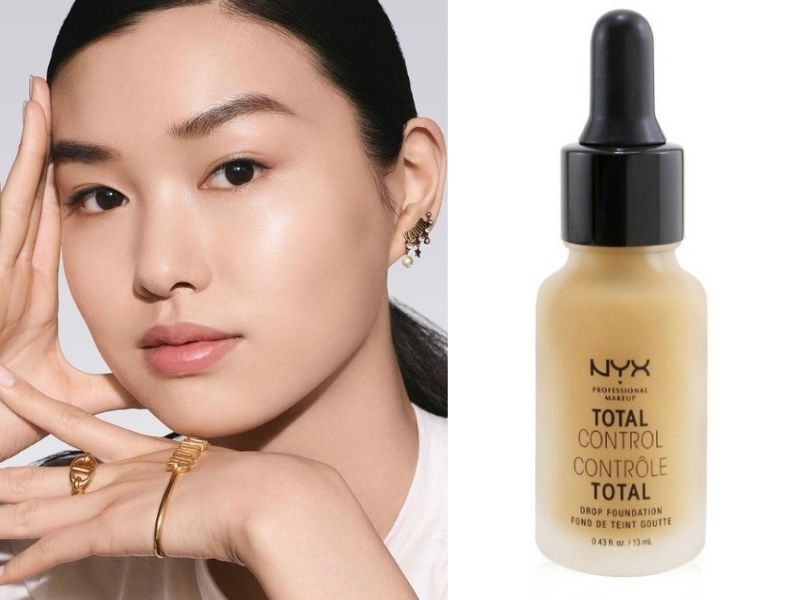 Your foundation is the key to any good makeup look, so make sure you take the time to find a foundation that works best for your oily skin type. We hope this list has narrowed down your search and helped you find your perfect foundation. Need more essential makeup tips to kickstart your journey? Then don't forget to check out our other article on the types of makeup brushes beginners need.