Art has a way of inspiring and influencing us without the mention of a single word. Whether it's a painting that reels you in or a sculpture that looks too real to be hand-made, art is a universal expression that cuts across language, culture, and race. In Malaysia, the art scene is steadily gaining attention. Talented local and international artists often hold exhibitions at art galleries in KL, displaying their creations in full view of the public eye. This weekend, get yourself to these art galleries and museums in KL and soak up the works of masters from our own backyard and around the world. 
Get Inspired By Visiting A Free

Art Gallery In KL
From boutique intimate galleries to spacious multi-storied spaces, there are different ways to view art in the city of Kuala Lumpur. But one common thing about all of them? They're all free. 
National Visual Arts Gallery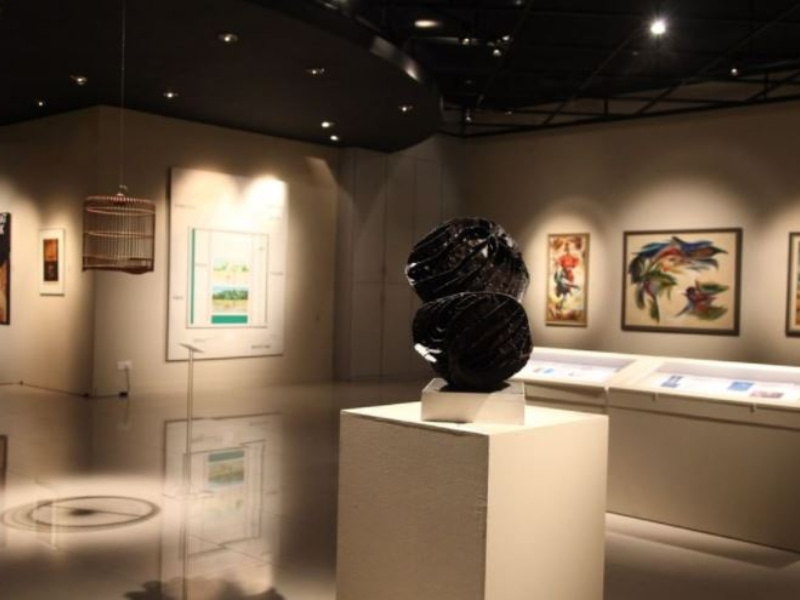 It's hard to miss the National Visual Arts Gallery if you're driving along Jalan Tun Razak. With eye-catching turquoise coloured tiles and eccentric pyramid roofing, it's an architectural icon that combines modernity and traditional Malay design. Inside, it has over 13,000 square feet of exhibition space across multiple floors and sectioned halls. Playing the role of an art museum and gallery in downtown KL, you'll get to see heritage pieces highlighting Malaysia's storied history as well as a rotating collection of international modern art. 
Address: Lembaga Pembangunan Seni Visual Negara, No. 2, Jalan Temerloh, Off Jalan Tun Razak, 53200 Kuala Lumpur
Opening Hours: Tues – Sun: 10am – 4pm
Contact: 03-4026 7000
Website | Facebook | Instagram
Ilham Gallery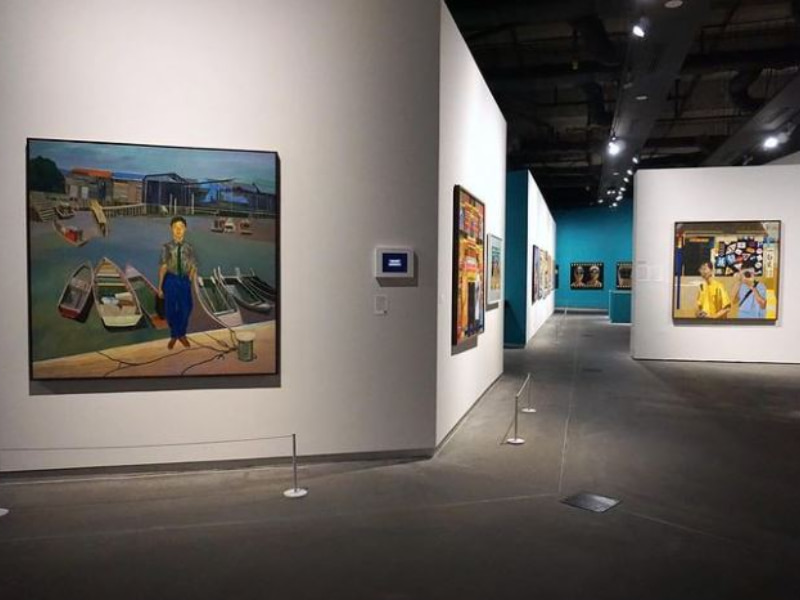 Ilham Gallery brings artistic expression to the concrete jungle through creative works that proclaim modern and contemporary Malaysian art. This KL art gallery takes up space within the Ilham Tower, an imposing skyscraper characterised by its exposed diagonal concrete frames. Across two floors, you'll set sights on pieces by up-and-coming local painters and sculptors, each with stories to tell via their vessels of creativity. 
Address: Levels 3 & 5, Ilham Tower, No. 8, Jalan Binjai, 50450 Kuala Lumpur
Opening Hours: 
Tues – Sat: 11am – 7pm
Sun: 11am – 5pm
Contact: info@ilhamgallery.com
Website | Facebook | Instagram 
HOM Art Trans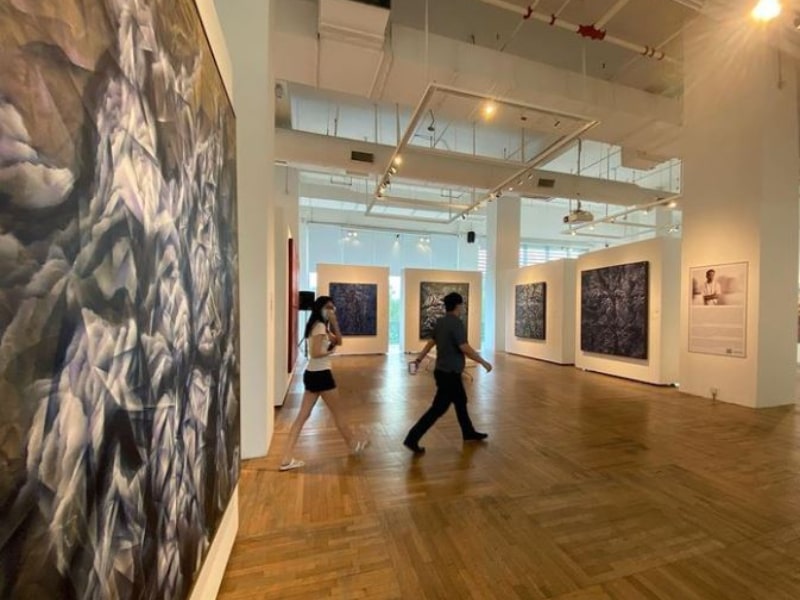 Want a front-row seat to the works of young talents? Pay HOM Art Trans a visit. Since 2007, this incubator has been at the forefront of discovering emerging artists in the country, giving them a platform to showcase their expertise. Its efforts include art exhibitions in KL, awards, and collaborations that encourage multi-disciplinary integration across the SEA region. 
Address: 6A, Jalan Cempaka 16, Taman Cempaka, 68000 Kuala Lumpur
Opening Hours: Tues – Sat: 11am – 6pm
Contact: homarttrans@gmail.com
Website | Facebook | Instagram
The Back Room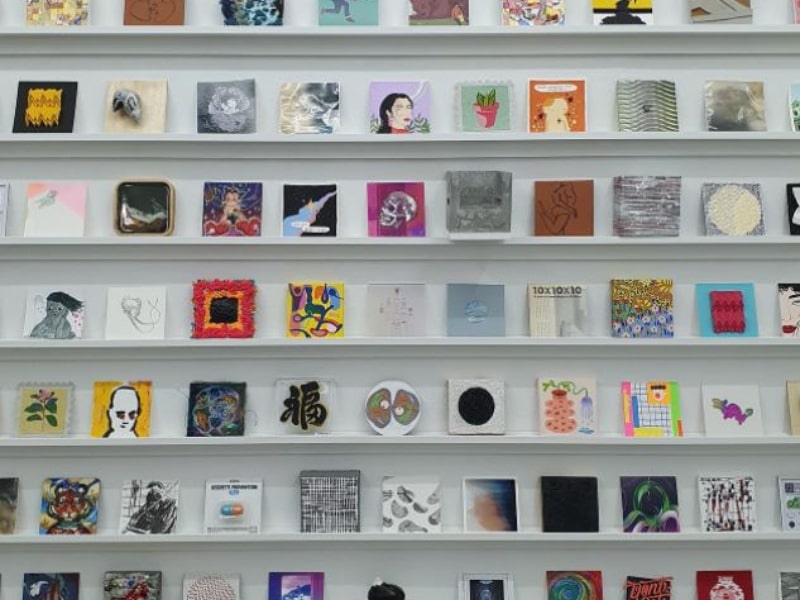 As an independent free art gallery in KL, The Back Room blends into The Zhongshan Building's vibrant ecosystem of cafes, gift shops, and bakeries. By democratising art for the masses, the intimate, bedroom-sized space is an avenue for visitors to get up close and personal with artists and their works, engaging in casual conversations about the processes and ideas that inspire them. The Back Room's belief is that "art shouldn't just be giant tapestries hanging in huge mansions nor about champagne parties and fancy events."
Address: The Zhongshan Building, First Floor, 80A Jalan Rotan, Off Jalan Kampung Attap, 50460 Kuala Lumpur
Opening Hours: Wed – Sun: 12pm – 6pm
Contact: 016-660 2585
Website | Facebook | Instagram 
Wei-Ling Gallery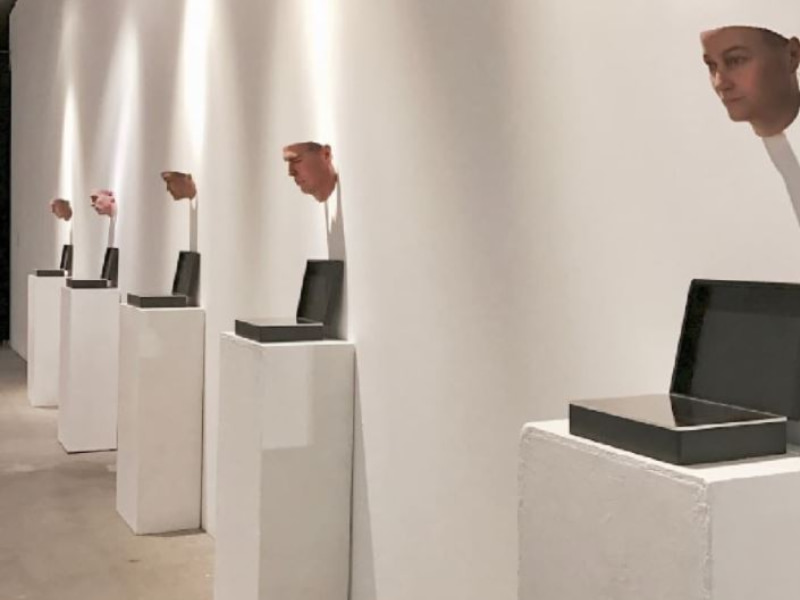 A prominent independent art gallery in Malaysia, Wei-Ling Gallery has been a reliable location for ingenious creativity from leading artists far and wide. Representing some of the country's most prominent creators, it has brought international attention to Malaysian art through exhibitions in Singapore, Hong Kong, India, Taipei, and more. Apart from displaying art, Wei-Ling Gallery is also a publisher of art catalogues and books.
Address: 8, Jalan Scott, Brickfields, 50470 Kuala Lumpur
Opening Hours: By appointment only, call to enquire
Contact: 03-2260 1106
Website | Facebook | Instagram 
TAKSU Gallery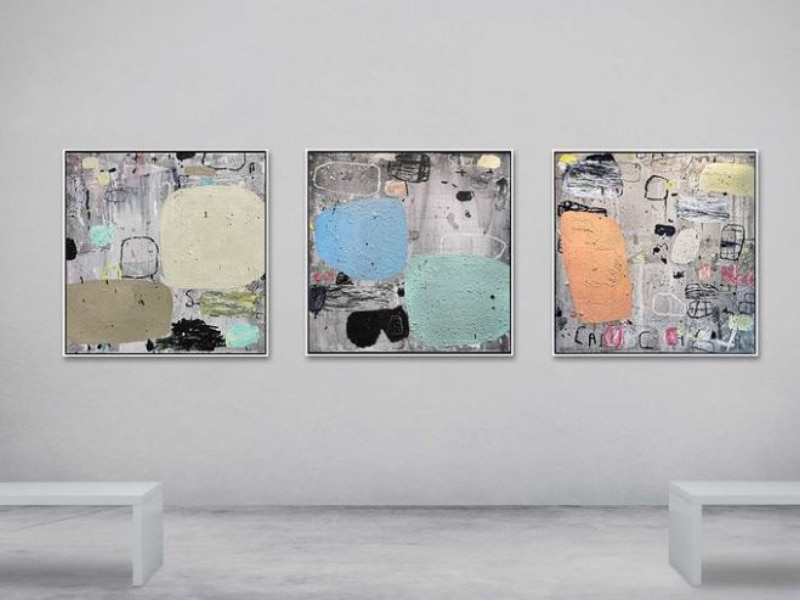 TAKSU is a leading consortium of art dealers and specialists in the Southeast Asian region. Over the past three decades, it has promoted some of the most outstanding and exciting artists from acclaimed names to young and hungry producers. TAKSU runs two art galleries, one in Singapore, the other in KL. Both locations offer a glimpse into an impressive stable of artists from various creative endeavours. It's hard to leave without feeling inspired. 
Address: 17, Jalan Pawang, Kampung Datuk Keramat, 54000 Kuala Lumpur
Opening Hours: Mon – Sat: 10am – 6pm
Contact: 03-4251 4396
Website | Facebook | Instagram
A+ WORKS of ART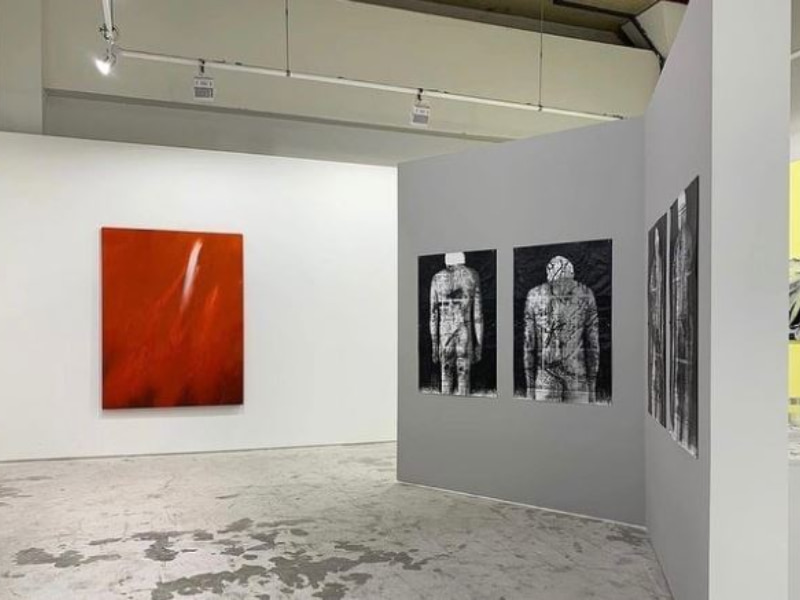 A+ Works of ART is a contemporary art gallery in KL, largely known for its exhibition programmes, seminars, and publications. It has curated standout projects from established Malaysian and international artists known for their interdisciplinary art practices, which include new media, mixed media, and traditional art. Beyond art installations, the studio also advocates art literacy through print and presentations. 
Address: d6-G-8, D6 Trade Centre, 51000 Kuala Lumpur
Opening Hours: Tues – Sat: 12pm – 7pm
Contact: 018-333 3399
Website | Facebook | Instagram
KL City Art Gallery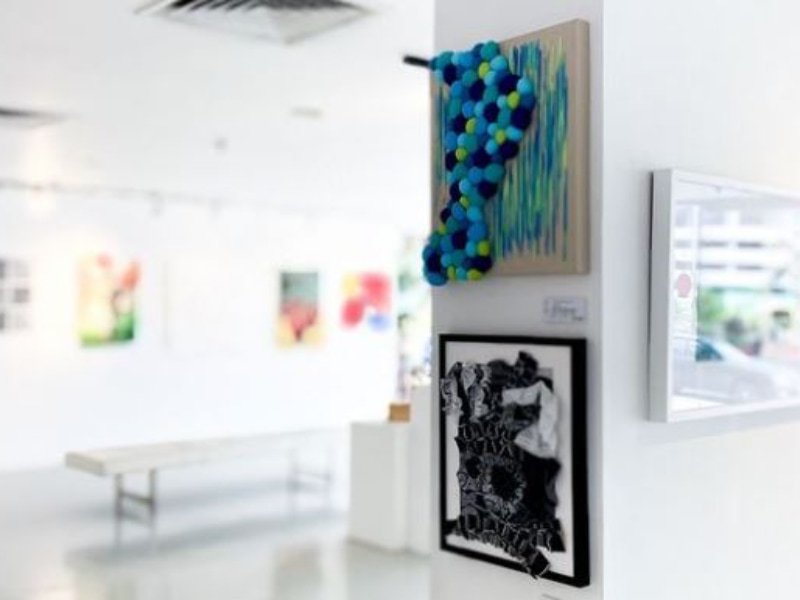 This enclave of artistic expression plays host to a myriad of young artists, allowing them to freely project their views on various social-cultural issues in Malaysia. Art exhibitions are held in regular cycles to highlight different genres, so there's always something interesting and new to see on every visit. Interested in acquiring a piece for your home? Consultations are available for private and corporate acquisitions. 
Address: Wisma YPR 1, Lorong Kapar, Off, Jln Syed Putra, Taman Seputeh, 58000 Kuala Lumpur
Opening Hours: Tues – Sun: 11am – 6.30pm
Contact: 013-394 7717
Website | Facebook | Instagram
Richard Koh Fine Art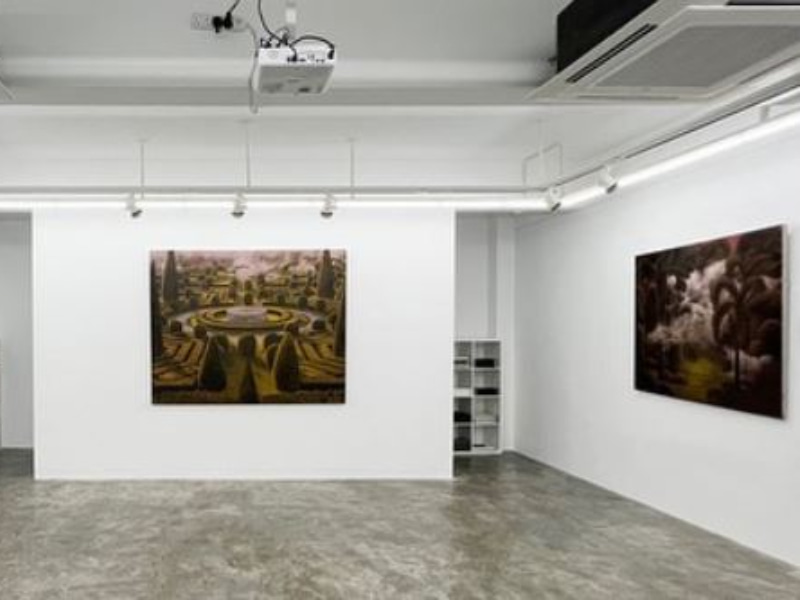 Curator and owner Richard Koh is a familiar name in the Southeast Asian art community. Since 2005, Koh and his team have been spearheading efforts to promote the region's contemporary art on international platforms. At their art gallery in Malaysia, you'll feast your eyes on exquisite pieces put together by the crème de la crème of SEA's art sphere.
Address: 229, Jalan Maarof, Bangsar, 59000 Kuala Lumpur
Opening Hours: By appointment only, call to enquire
Contact: 03-2095 3300
Website | Facebook | Instagram
Do Something Different This Weekend By Visiting An

Art Gallery Or

Museum

In KL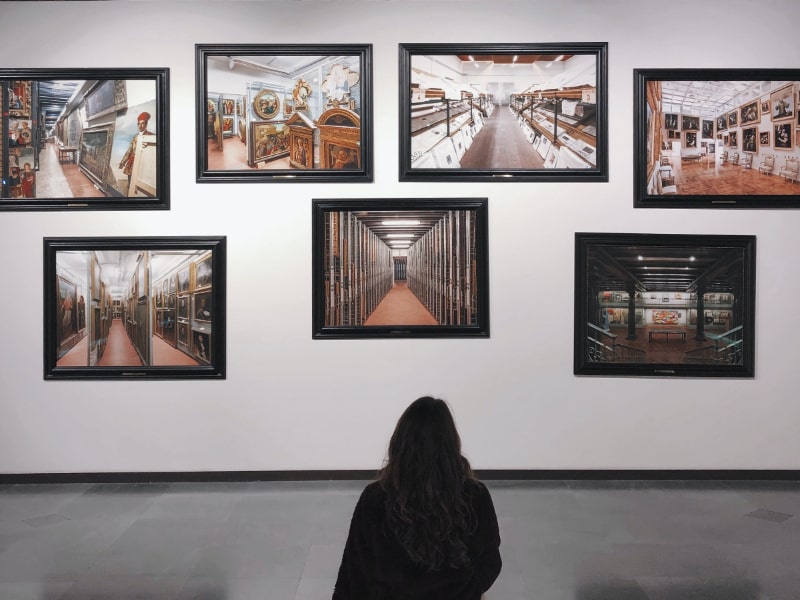 The vibrant capital of Malaysia presents a laundry, almost never-ending list of things to do. Its best attractions range from scenic parks to fancy cafes, and now—art galleries and museums in KL to evoke emotion and spur inspiration. After all, a picture paints a thousand words.