More than five years after the release of the once-obscure game called PlayerUnknown's Battlegrounds (or more popularly known as PUBG), players are still obsessed with the gameplay idea of eliminating each other to be the last man standing. The Battle Royale genre has spawned into many other games. This includes Apex Legends, which brings the concept into a more futuristic setting. The recent release of Apex Legends Mobile in Malaysia has got gamers excited to dive into a brand new world with the core gameplay they love. Here's why you should give Apex Legends Mobile a go in Malaysia. Who knows, it might just be your new favourite jam!
What Is

Apex Legends

?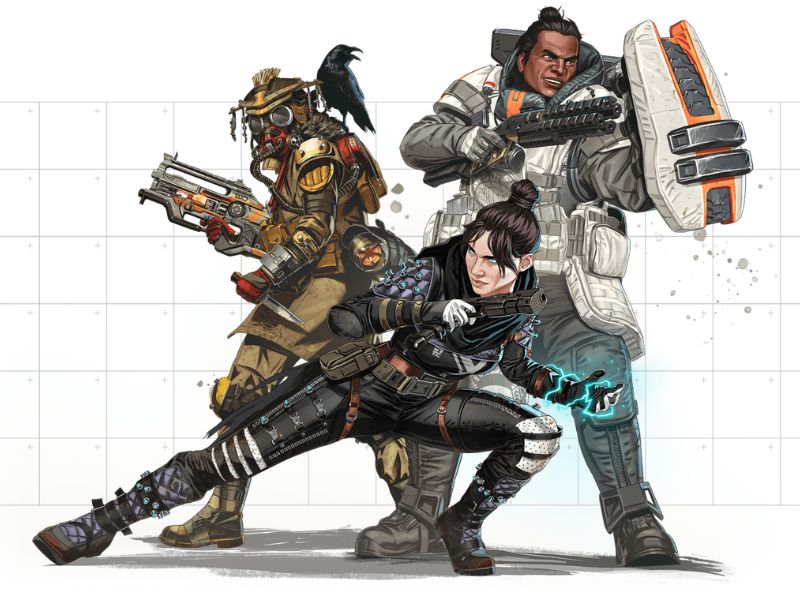 Apex Legends is a free-to-play, first-person-shooter multiplayer game based on the Battle Royale concept. Like PUBG, Garena Free Fire, and Call Of Duty: Mobile, it pits players gunning each other down to be the last surviving player in a gradually-shrinking map.
Apex Legends was first released for PlayStation, Xbox, and PC in 2019, before turning up for Nintendo Switch two years later. A mobile version will be making its way to smartphones and tablets in 2022.
Is

Apex Legends Mobile

Available In Malaysia

?
Yes, Apex Legends Mobile was released in Malaysia as part of the mobile game's limited regional launch, which also sees the likes of Australia, New Zealand, Singapore, the Philippines, Indonesia, Mexico, Peru, Argentina and Colombia getting first access.
Initially scheduled for a late February launch, Apex Legends Mobile's Malaysia debut was slightly delayed to early March. However, do note that this is not the full game but an early test version. The former will be released at a later date to be specified
Nevertheless, you can still join in the fun and experience the game by downloading Apex Legends Mobile in Malaysia for free over at the Apple App Store and Google Play Store and sign up for participation.
Why You Will Enjoy Playing

Apex Legends Mobile
Teamwork Makes The Dream Work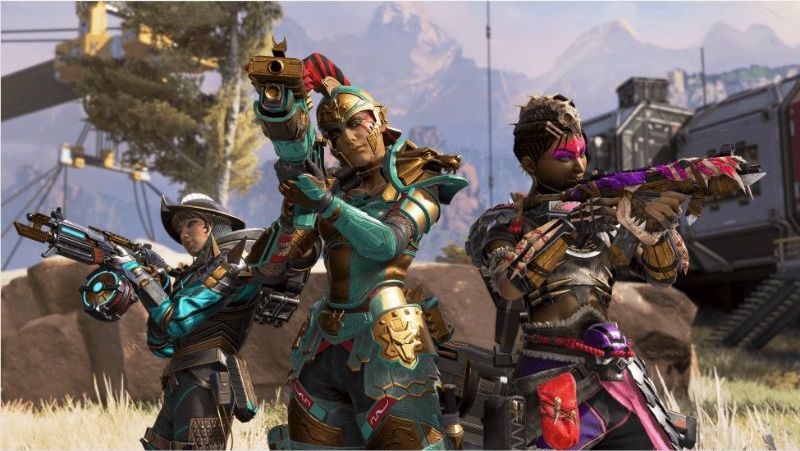 Whereas most Battle Royale games tend to zero in on the each-player-for-themselves solo experience, Apex Legends Mobile encourages team play. Each player will start in two-player or three-player squads by default.
The focus on team-based matches opens up new gameplay dynamics. Working together to achieve victory can provide a higher level of satisfaction than going at it solo. In addition, teams make it easy for you to rope in your buddies for a good time together!
Combats Like No Other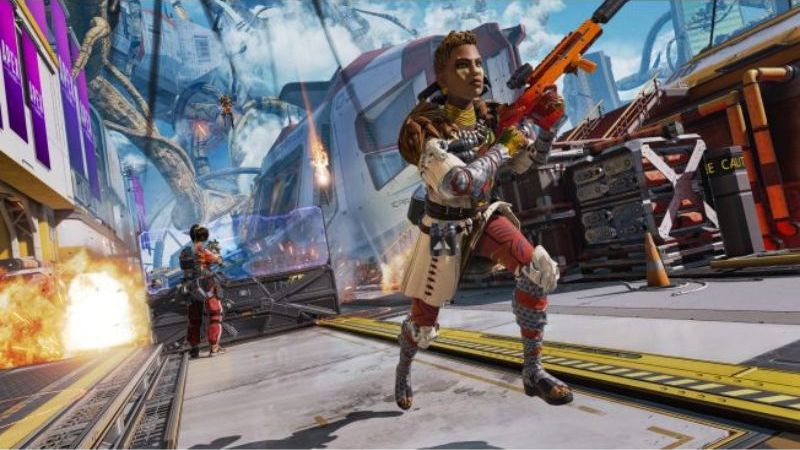 One common criticism levelled on games like PUBG is the sheer size of the map, which results in players spending more time wandering around rather than engaging in more frequent combats. If long, drawn-out matches are your bane, you'll be glad to know that Apex Legends Mobile features shorter matches with fast-paced and more exhilarating battles.
Another feature that is unique to this game is the innovative ping system. It allows for intuitive and effective communication between players without needing to speak up. Instead, players point out items, enemies, and locations in the game with just a quick tap of a button. Besides solving potential language barrier issues, it banishes any awkwardness that can arise from *gasp* talking to complete strangers!  
Features Distinctive Characters With Unique Skill Sets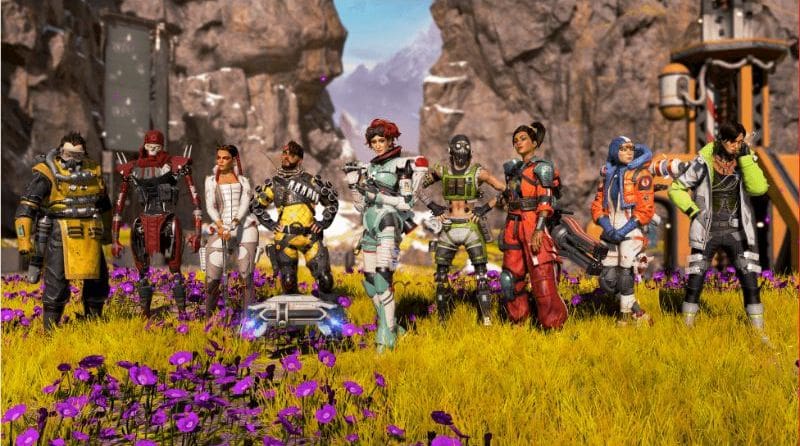 Fun as these Battle Royale games are, every player is running and gunning around in generic character skins—all with the same set of abilities. In Apex Legends Mobile, you will take on the role of a distinctive character who has their very own unique skill sets that may give them the upper hand while out on the battlefield.
The diverse cast of characters known as "Legends" that are up for selection include a hunter with advanced tracking abilities, a fast and nimble daredevil who loves performing death-defying stunts, and a charming wise-cracker who specialises in confusing the heck out of opponents with holographic images of himself.
Each Legend opens up new ways to approach the game, and no two Legends play the same. This means you can spend hours playing as different characters and not have the gameplay going stale on you. 
There Is A Story To Tell
In most Battle Royale games, you play as just another random soldier with zero personality and motive (well, except to get the most kills or the coveted chicken dinner). In any medium, we know that storytelling is essential in keeping its audiences engaged.
A lore exists in the world of Apex Legends. While it is true that what you do with the playable characters is no different from the other equivalent games, each Legend is fleshed out with a rich backstory and arresting personality that shapes the in-game world as a whole.
So no, you're not just a nameless and bland-as-paper character. You will grow fond of these personalities, and that makes the game that much easier to get attached to.
More Than Just

Battle Royale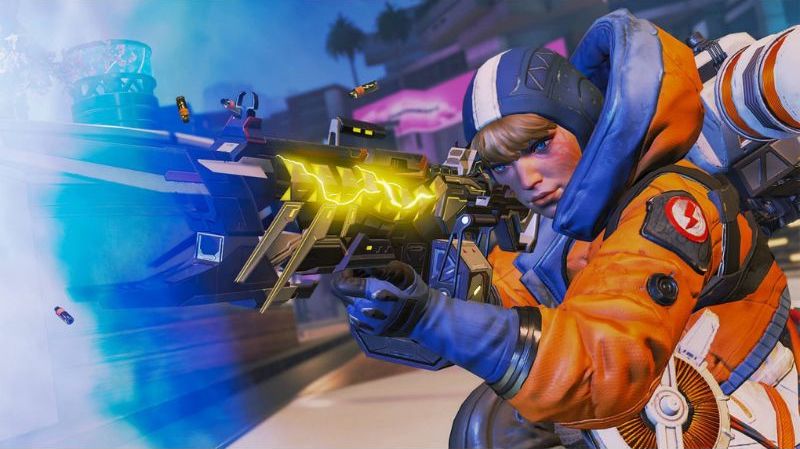 If you have had your fill of the staple gameplay, you can mix things up by hopping into "Arenas". It hosts a 3-vs-3 team deathmatch that offers quicker and more intense combats.
While Arenas is a permanent fixture alongside the main Battle Royale business, you can expect seasonal game modes to be introduced from time to time. These limited-time modes allow players to play the game in a whole new light with new rules and gameplay mechanics. Each new season will also see a new character introduced alongside new weapons and cosmetic items.
It helps keep things fresh and fun for players who will have more reasons to dive back into the game.
Ready To Jump In? Try

Apex Legends Mobile

in Malaysia

Today!
With over 100 million player count, Apex Legends is currently among the most-played video games on earth. The formula is already proven, so there is no reason for you not to jump into Apex Legends Mobile in Malaysia if you are looking for the next blockbuster mobile game to sink your teeth into! We also recommend these Battle Royale games if you want to check out more variety. 
Check out Tech Thursday for 1-day only lowest price, unbeatable deals, and extra 20% Coins Cashback every Thursday!