After narrowly escaping a notice of eviction from the Federal Territories Land and Mines Office, Kebun-Kebun Bangsar, an urban farm run by volunteers, is officially here to stay. Despite complaints lodged by naysayers, the farm has been given the green light to occupy the 2.5-acre land for another two years. Even better, Kebun-Kebun Bangsar has now been placed under the Kuala Lumpur City Hall's Local Agenda 21, an initiative to create a more liveable city. Now that it's all systems go, why not pay a visit and support this green initiative? Trust us, it's worth the drive for what you can look forward to. And did we mention that admission is free?
A Guide On What You Can See And Do At

Kebun-Kebun Bangsar
Let's take a look at what this community farm has to offer.
Explore An Urban Farm In The City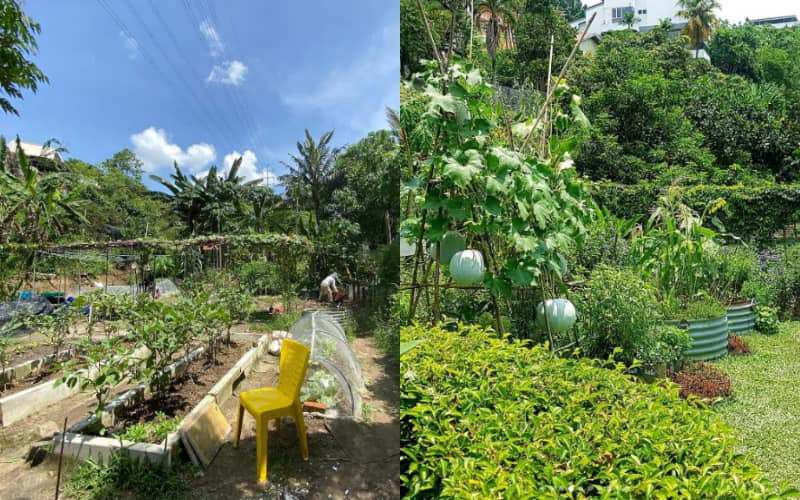 Kebun-Kebun Bangsar is an urban community farm and garden nestled in a quiet residential enclave in Bangsar. It was founded in 2017 by landscape architect Ng Sek San, who's known for masterminding the spartan yet lush Sekeping eco retreats around Malaysia.
The farm is a mere five-minute drive from Bangsar Village II. But you'll be surprised at the change of scenery once you step into this green sanctuary. Even for just a couple of hours, adults can seek reprieve from their hectic lives here while kids can explore nature and run free in the enclosed space.
Discover A Variety Of Vegetables And Flowers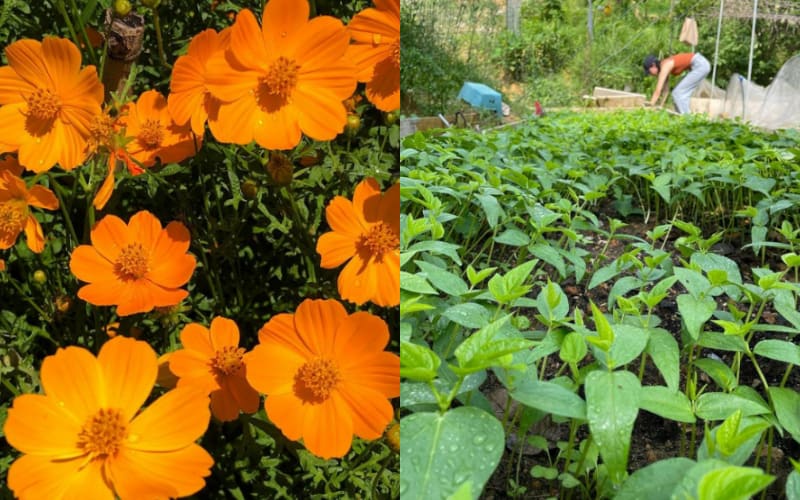 Besides being a green lung, Kebun-Kebun Bangsar also serves as a sustainable food source for the underserved community. The non-commercial farm grows a variety of organic vegetables and herbs, which are harvested and distributed to welfare homes and soup kitchens.
Depending on the season, the farm cultivates all kinds of vegetables – from brinjals and snake gourds to bok choy and chillies – and not forgetting, a variety of herbs and spices. It's also home to a colourful medley of seasonal and perennial blooms, such as petunias, cosmos, sunflowers, hibiscus, and purple wreaths.
Rest assured, you won't need a green thumb to appreciate Kebun-Kebun Bangsar. Most plants are labelled with a handwritten marker, so you and your little ones will be able to identify what you see. Otherwise, you can always strike up a conversation with the friendly volunteers. They'll be more than happy to share what they know.
Interact With Free-Range Farm Animals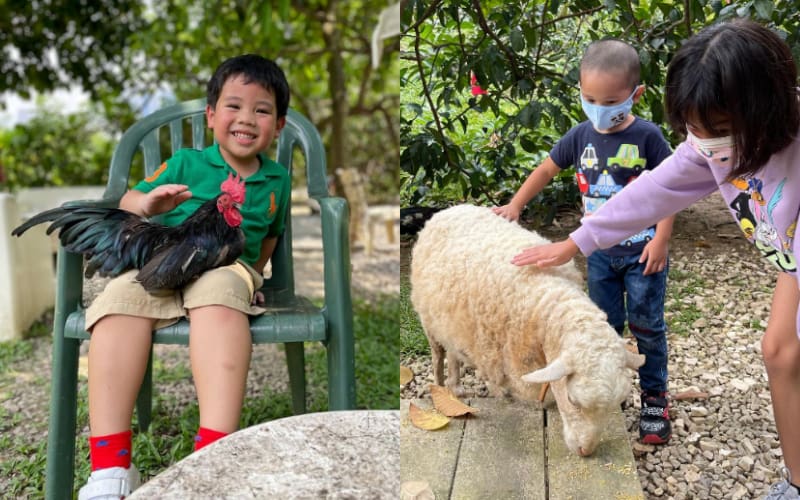 Like an actual farm, Kebun-Kebun Bangsar also nurtures an array of farm animals. On any given day, you'll encounter rabbits, geese, ducks, turkeys, chickens, cows, sheep, and even a glorious peacock. These tame animals roam free on the grounds. So the kids will enjoy seeing them up-close and possibly even petting some of them. You can also donate any amount of money in return for some fodder to feed the animals.
Alternatively, you can bring your own animal! Kebun-Kebun Bangsar is pet-friendly and welcomes cats, dogs, and stuffed toys in all shapes and sizes.
Snap Some Instagram-Worthy Photos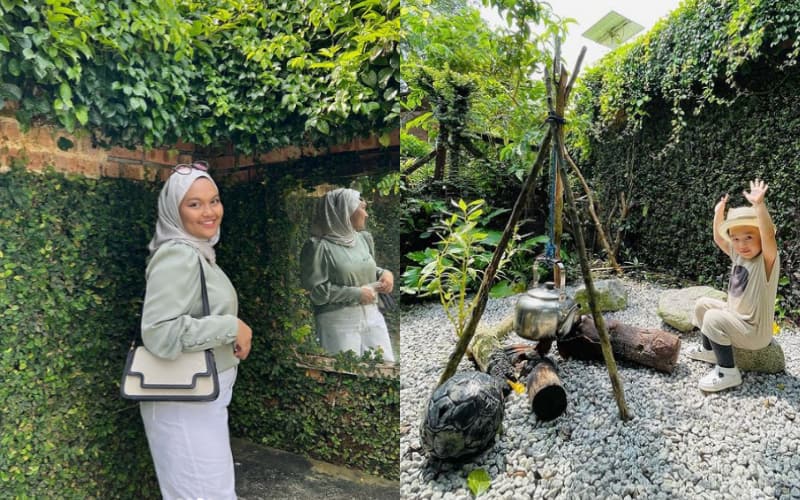 Oh yes, we didn't forget the keen shutterbugs who'll find Kebun-Kebun Bangsar as much a photo op as it is an urban farm. Apart from stunning panoramic views of the city you'll see at the peak of the farm, there are also other cosy, made-for-Instagram spots scattered around.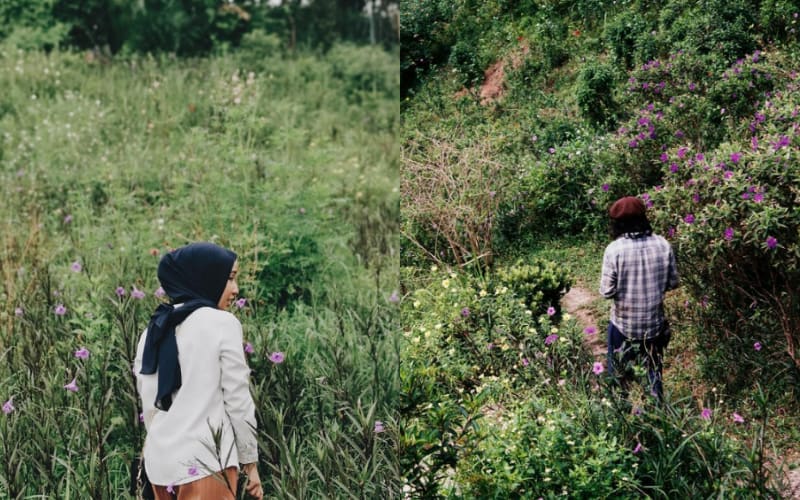 For instance, the idyllic doorway, the Secret Garden-like mirror corner, the mock campfire nook, and the haunting outdoor art installation. Even the wild-growing purple wreaths seem to make the perfect woodland backdrop!
Participate In Unique Workshops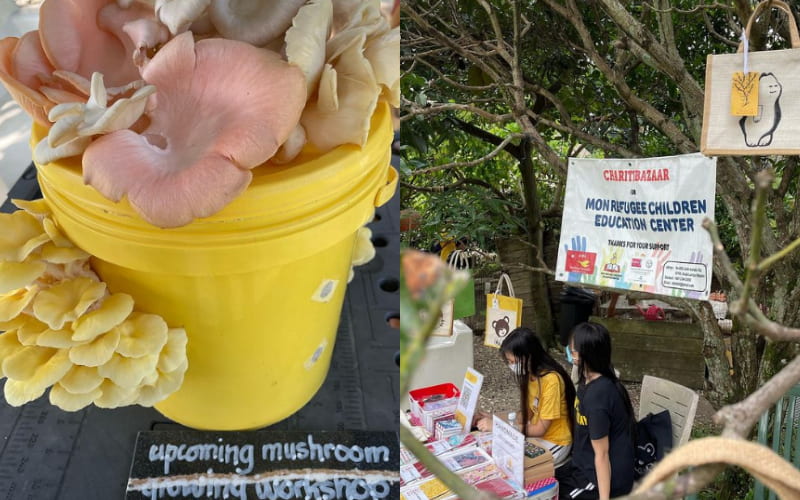 Kebun-Kebun Bangsar also aims to educate visitors on green living, on top of providing joyful experiences and inspiring a sense of community. This usually occurs on the weekends through farming-related workshops, such as an upcoming one on mushroom cultivation. In addition, the farm hosts the occasional charity bazaar and farmer's market selling fresh produce from the farm.
Volunteer And Help The Underserved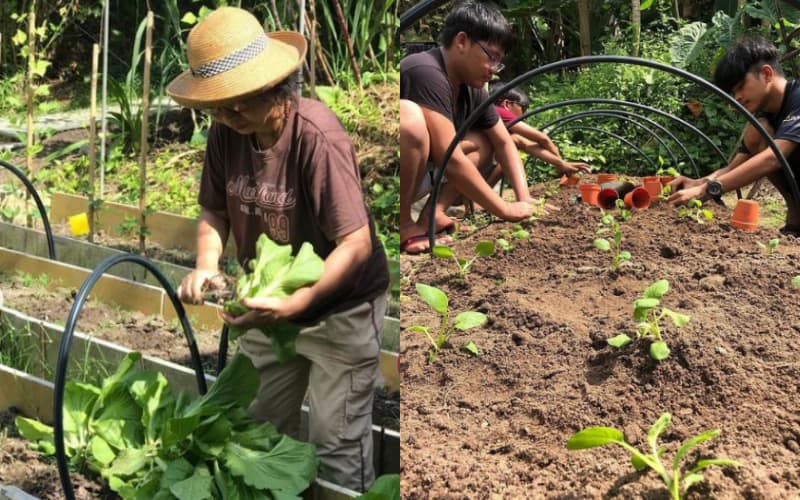 While you can donate money, you can also contribute time and effort to caring for this shared community farm. No matter what age you are, Kebun-Kebun Bangsar welcomes walk-in volunteers on Wednesdays and Saturdays from 9am to 12pm. It's three hours of hard work, but you'll be helping to put food on the tables of the underprivileged. Volunteer duties may include tending to the garden and farm, harvesting produce, and sometimes, herding the livestock.
Reconnect With Nature And Be Part Of A Community Effort At

Kebun-Kebun Bangsar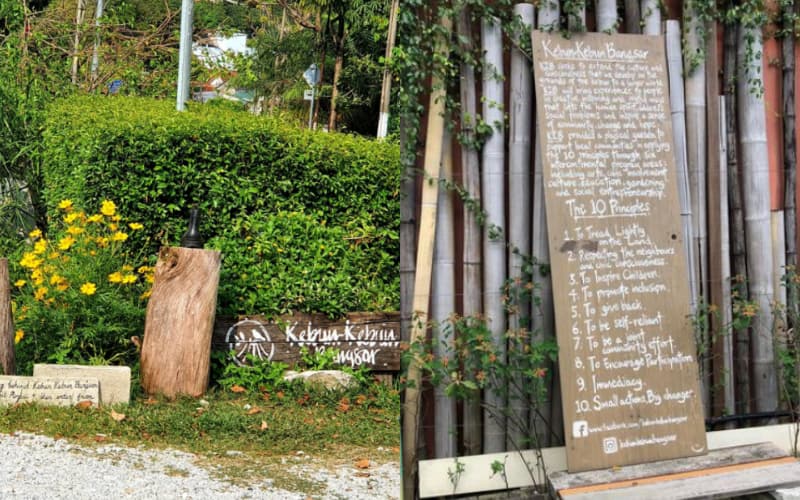 So if you're tempted to visit Kebun-Kebun Bangsar, swing by anytime from 8am to 7pm on Tuesdays to Sundays. It's free for anyone to enter, although donations are always welcome. It's really quite the place for kids to get acquainted with nature and learn about farming, if they're tired of the usual playgrounds and waterparks. And if you grow fond of the place, consider joining the team of passionate volunteers to help make a difference in the community.
Address: Lorong Bukit Pantai, Bangsar, 59100 Kuala Lumpur
Opening Hours: Tue – Sun, 8am – 7pm
Contact: 016-414 1620
Entrance Fees: Free, but donations are accepted