It's to no one's surprise that Klang Valley is a retail therapy paradise. Sprawling malls, boutique shopping galleries, mom-and-pop stores at every nook and cranny—there's a laundry list of spots for shoppers to spend their hard-earned monies on the latest fashion trends. But if you find yourself burning out from the norm and wanting to make conscious sartorial choices, thrifting is perhaps the way to go. Within the walls of Kuala Lumpur's best thrift stores, you'll find everything from vintage streetwear to statement pieces from yesteryears.
Does Malaysia Have Thrift Stores?
Also known as "bundles", thrift stores in Malaysia aren't particularly new. They've been around for as long as we can remember, but it has now gone beyond secondhand shopping as more and more youth-led thrift stores are cropping up. Relying on social media marketing and tastefully curated selections, these businesses cater to fashion-savvy consumers who are looking for more sustainable ways to shop. And as the focal point of fashion and style in the country, Kuala Lumpur is leading the charge in thrifting. 
Score Great Deals On Vintage Pieces At These

Thrift Stores In Kuala Lumpur
JBR Bundle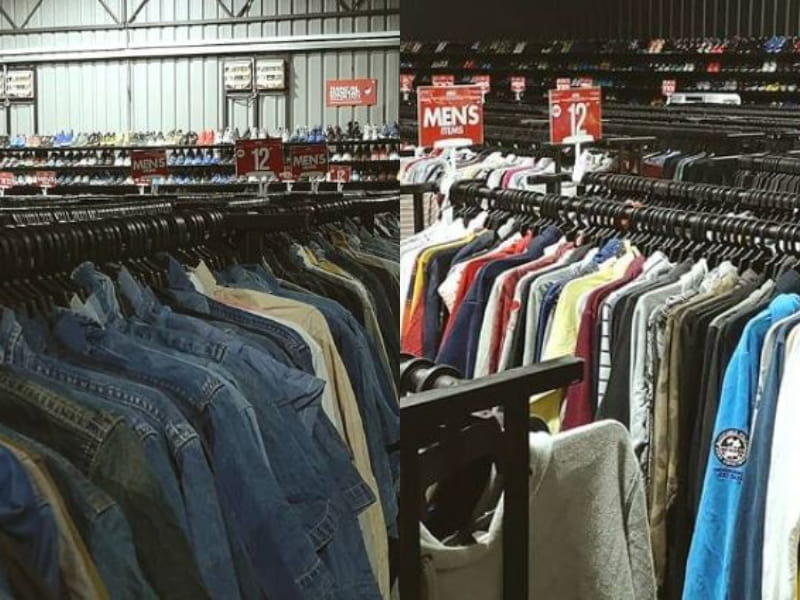 With multiple outlets under its umbrella, JBR Bundle is one of the most popular thrift store chains in Kuala Lumpur. Day or night, its Bandar Sri Damansara outlet is always busy. With sprawling spaces holding seemingly endless rows of clothing, prices here are dirt cheap from as low as RM3. Due to the amount of stock, patience is key to finding what you are looking for, so come here when you're not in a rush. And wear something light because the store gets hot and sticky, especially when the sun's up and bright. 
Address: 40, Jalan, Persiaran Industri, Bandar Sri Damansara, 52200 Kuala Lumpur
Opening Hours: Daily, 10am – 12am
Contact: 014-970 5676
2ndStreet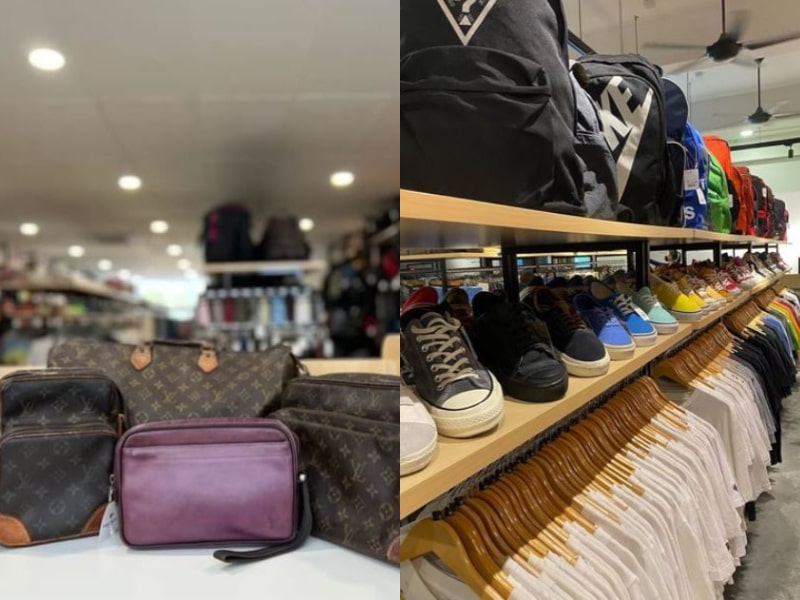 Shop and get on great deals at this Kuala Lumpur thrift store that has made thrifting comfortable and accessible. Browse and pick through the collection of clothes from brands like Uniqlo, H&M, Nike, adidas, Zara, Levi's, and more. Prices are affordable so you won't be burning a hole in your wallet. The stock is updated weekly so there's always something new on every visit. What's more, its TTDI and Bangsar locations act as a buy-and-sell hub to offload your pre-loved pieces. 
Address, Opening Hours & Contact: 
TTDI
No.37, Jalan Tun Mohd Fuad 3, Taman Tun Dr Ismail, 60000 Kuala Lumpur
Daily, 10am – 10pm
03-7733 4872
Bangsar
1st Floor, No. 2A, Jalan Telawi 5, Bangsar, 59100 Kuala Lumpur
Daily, 10am – 10pm
03-2201 4872
Setapak
Unit 91-G & 91-1 KL Traders Square, Jalan Gombak, Setapak, 53300 Kuala Lumpur
Daily, 10am – 10pm
03-4021 3468
BLESS Shop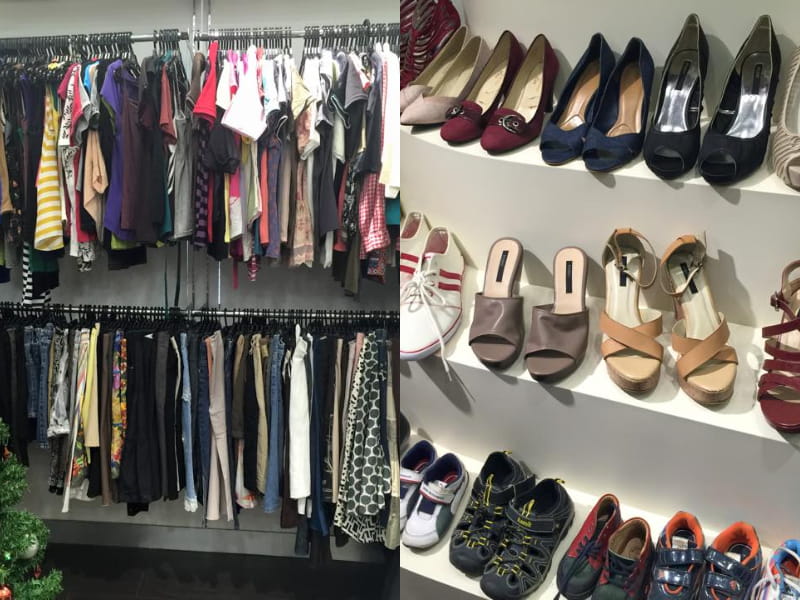 This establishment, nestled at a discrete corner in Mid Valley, is a social enterprise under SIBKL. After deducting operating expenses, it donates a portion of its earnings to causes that support refugees and drug rehab centres. Shop for apparel, accessories, household essentials, and novelties at great prices, or drop in to contribute your own pre-loved items. 
Address: Unit CP-01, Level P1, Center Court Midvalley Megamall, 59200 Kuala Lumpur
Opening Hours: Daily, 10am – 10pm
Contact: 012-406 8002
Website | Facebook | Instagram 
Baden Baden Bundle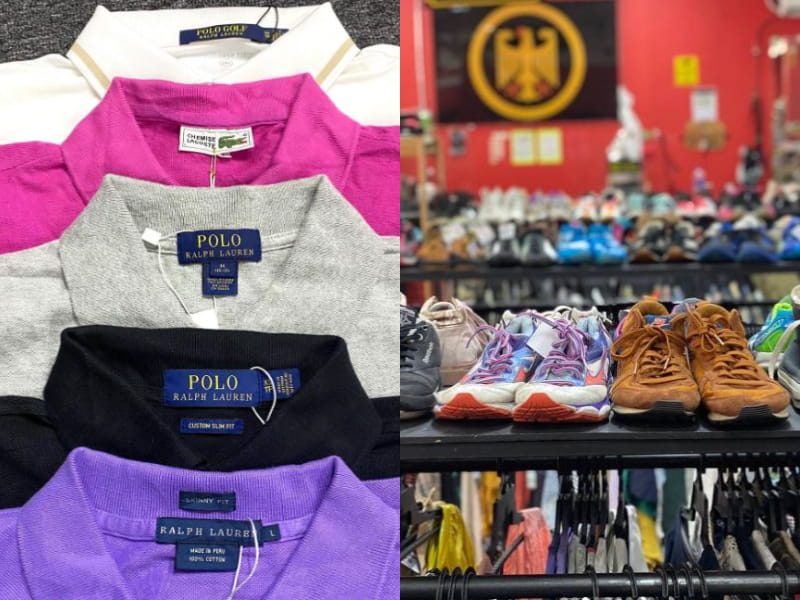 Opened in 1984 as a small stall selling used clothes in night markets and bazaars, Baden Baden Bundle is among the oldest thrift stores in Kuala Lumpur. Its collection is vast, comprising high street and designer pieces sourced from Japan, USA, and Australia. Don't be surprised to find vintage Ralph Lauren polo shirts and timeless brand merch as you're sifting through the pile. 
Address: Lot 3, 4, 5, Jalan Genting Kelang, Danau Kota, 53300 Kuala Lumpur
Opening Hours: 
Sun – Fri: 10am – 10pm
Sat: 2pm – 10pm
Contact: 013-228 8815
Family Bundle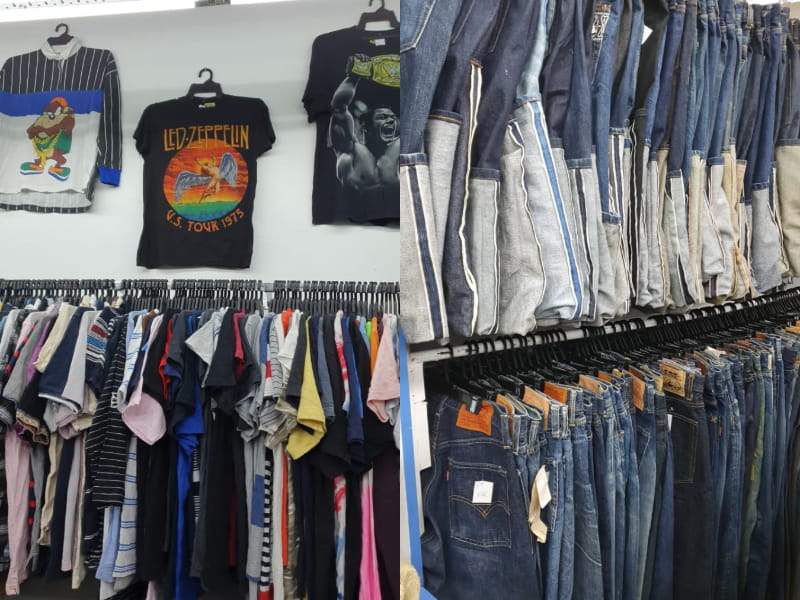 True to its name, Family Bundle's impressive inventory has something for everyone. With anything from denim jackets and sports windbreakers to tailored blazers and slacks, you'll be spoiled for choice in the best way possible. Family Bundle's presence is felt across KL, but its flagship Ampang Waterfront store—which also houses a supermarket and cafe—is the largest. 
Address: 1, 2, 3, Jalan Awf 1, Ampang Waterfront, 68000 Ampang
Opening Hours: Daily, 9am – 10pm
Contact: 013-399 9875
Website | Facebook | Instagram
Bandoru Store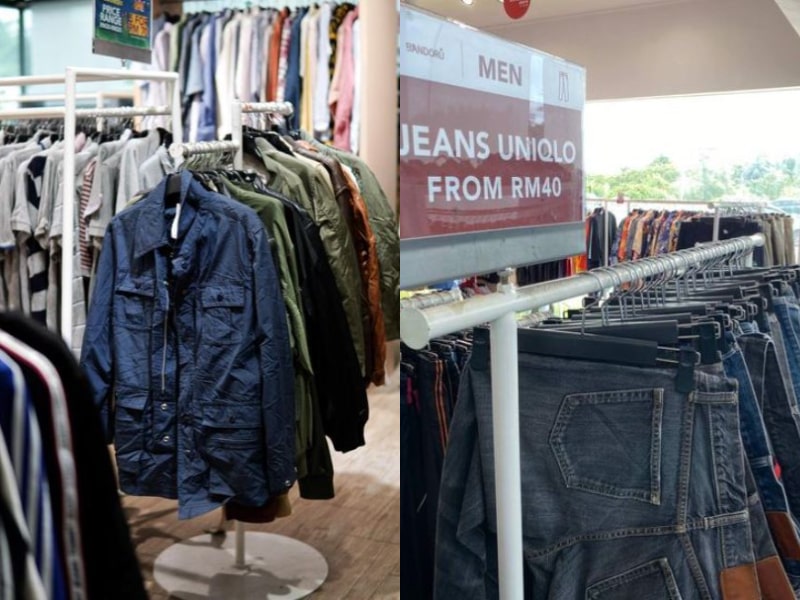 Peruse pre-loved threads from Japanese brands like Uniqlo and Muji at Bandoru Store, a thrift shop with outlets in Kuala Lumpur and parts of Selangor. Prices are affordable and the stock is almost updated daily so you'll just have to keep returning to score new, exciting finds. 
Address: No. 26 & 26-1, Jalan Dwitasik, Bandar Sri Permaisuri, 56000 Cheras 
Opening Hours:
Mon – Sat: 10am – 10pm
Sun: 10.30am – 10pm

Contact: 019-962 6607
LOOOP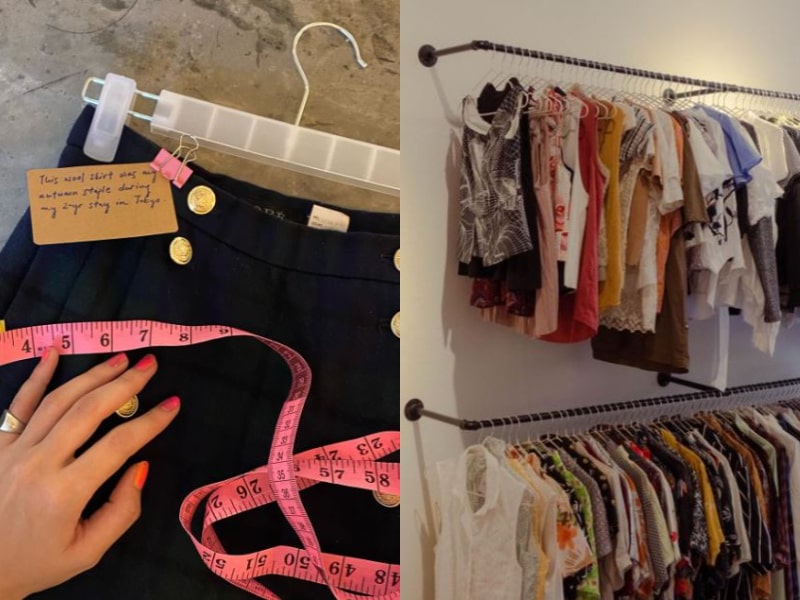 TTDI's LOOOP opened its doors just not long ago and it has already become a one-stop spot for cool vintage pieces. It's at this thrift shop in Kuala Lumpur where you can scoop up retro sporty sweats, flowy dresses, graphic tees, washed jeans, and more. Like 2ndStreet, you can also consign your clothes here. Don't be shy to say hi to the friendly shopkeepers as you enter! 
Address: 20-A, Lorong Rahim Kajai 14, Taman Tun Dr Ismail, 60000 KL
Opening Hours: 
Wed – Sun: 12pm – 7pm
Contact: hello@looop.fun
Website | Facebook | Instagram 
Get On The Pre-Loved Bandwagon With These

Thrift Stores In Kuala Lumpur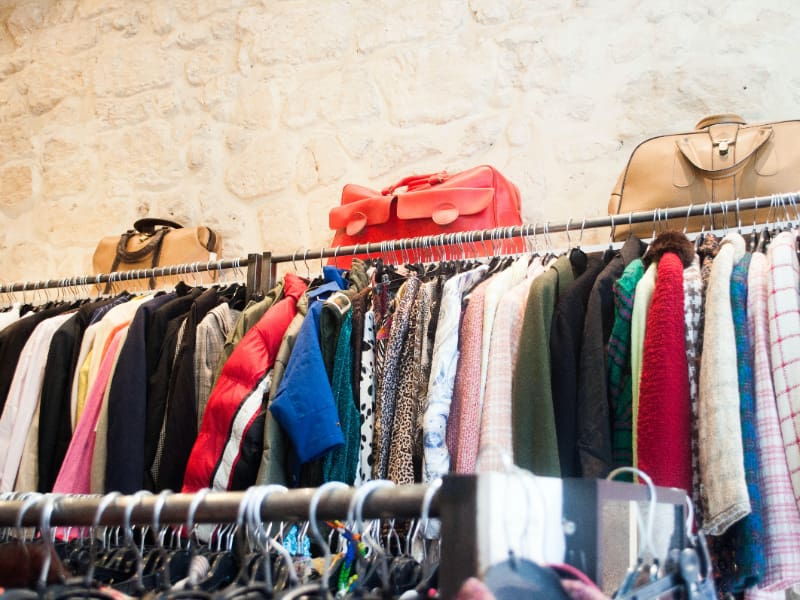 Shopping is expensive, so why not thrift instead? Not only will you be spending very much less, but you'll also be contributing to environmental sustainability by keeping clothes out of landfills and reducing carbon pollution caused by production cycles. Plus, you'll get a unique wardrobe since most vintage pieces are no longer available in the mass market. 
It's not just clothes. You can also find timeless vintage furniture in the Klang Valley too.