When it comes to Asian lashes, the struggle to keep them curled and lifted is all too real! But with the right beauty tools, even the droopiest, most pin-straight lashes can look doll-like and voluminous. Below, we've put together some of the best eyelash curlers every Asian gal or guy needs in their makeup collection. 
Best Eyelash Curlers

For Asian Eyes
From Shu Uemura to the Shiseido eyelash curler, there's bound to be an option that will specifically cater to you and your lash needs. 
Best Eyelash Curler

For Natural Lashes:

Shiseido Eyelash Curler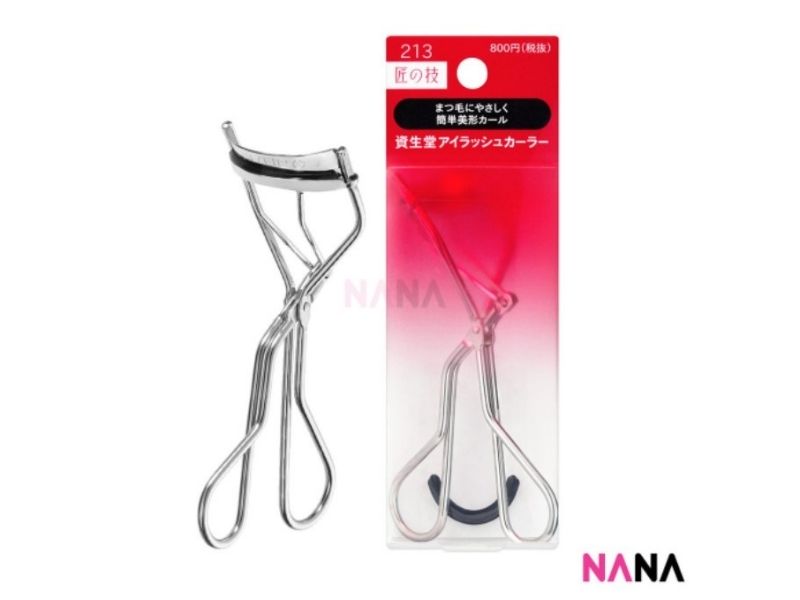 Is there anyone who hasn't heard of the Shiseido eyelash curler at this point? Thanks to its edge-free design, this eyelash curler allows you to curl even the smallest of lashes without worrying about pinching. Furthermore, the flexible silicone rubber pads ensure that the clamp feels safe and gentle on the lashes whilst giving them a lifted curl from base to tip. This is one of the best eyelash curlers for Asian eyes if you're looking to achieve a natural, everyday look. 
Best

Long-Lasting

Eyelash Curler

: Tweezerman Promaster Lash Curler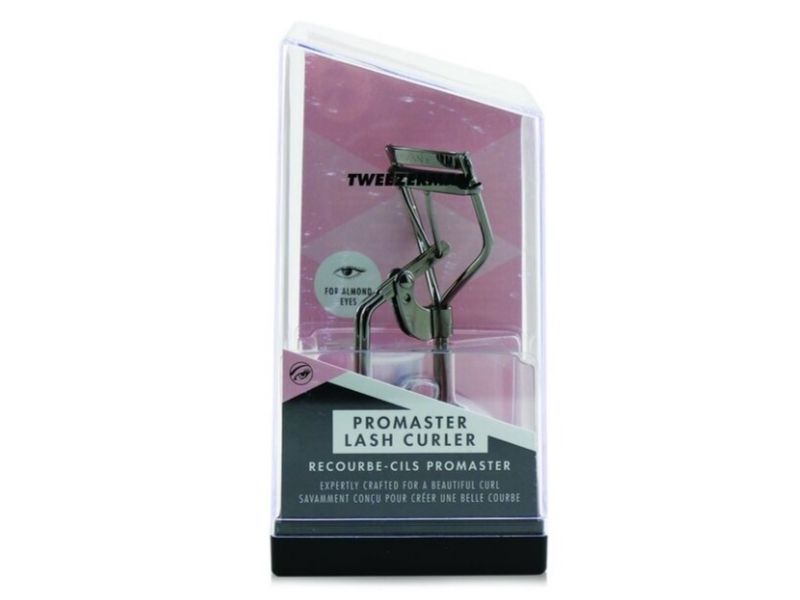 The Tweezerman Promaster Lash Curler is specifically made for hooded, almond-shaped or deep-set eyes. It features a 38-degree angle and an extra-wide opening, enabling it to reach each and every single one of your lashes. Many have raved about how this eyelash curler creates long-lasting curled lashes with just a couple (sometimes even one) of squeezes. It also comes with three additional pads so you won't have to trouble yourself with searching for a replacement. 
Best

Lightweight

Eyelash Curler

: Kevyn Aucoin Eyelash Curler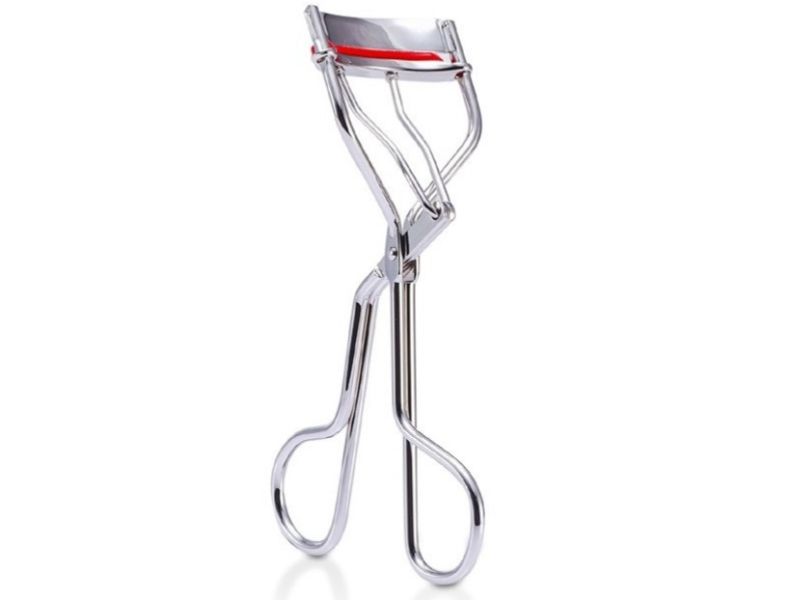 There's nothing worse than an eyelash curler with a slippery grip. They can get caught in your lashes and may even accidentally pull them out! That's not an issue with the Kevyn Aucoin eyelash curler. It's made with a sleek, stainless steel frame, and offers a firm grip to prevent slipping. And due to its slim body, it can also be used to curl your bottom lashes too. The unique red rubber pad makes it really easy to spot in a makeup organiser filled with a sea of products. 
Best Eyelash Curler

For Monolids: Etude House Lash Perm Curl Fix Eyelash Curler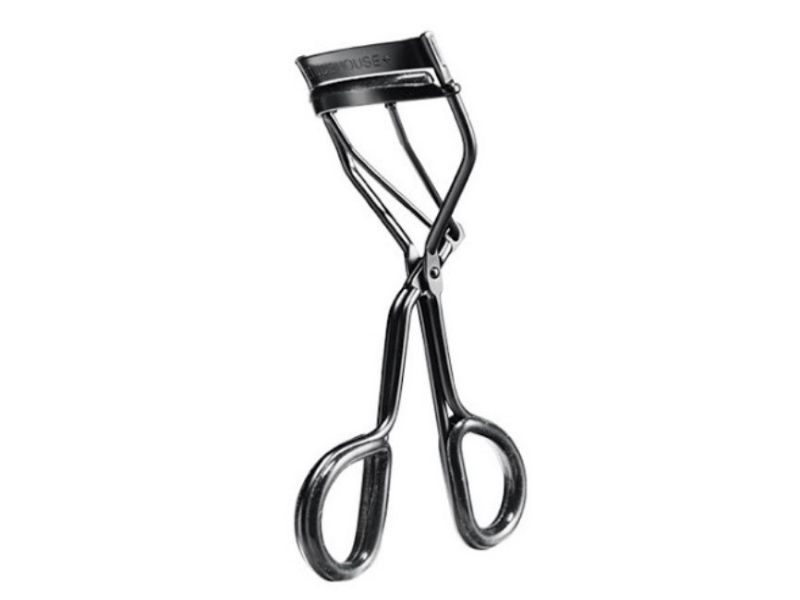 If you already own Etude House's Lash Perm Curl Fix Mascara, their accompanying eyelash curler should be on your radar. Combine the two in your daily eye makeup routine and you'll get to enjoy dark, long and perfectly curled lashes all day long! The shape of the eyelash curler is especially best suited for those with flat eyes or monolids. 
Best

Heated

Eyelash Curler

: CkeYiN Electric Heated Curler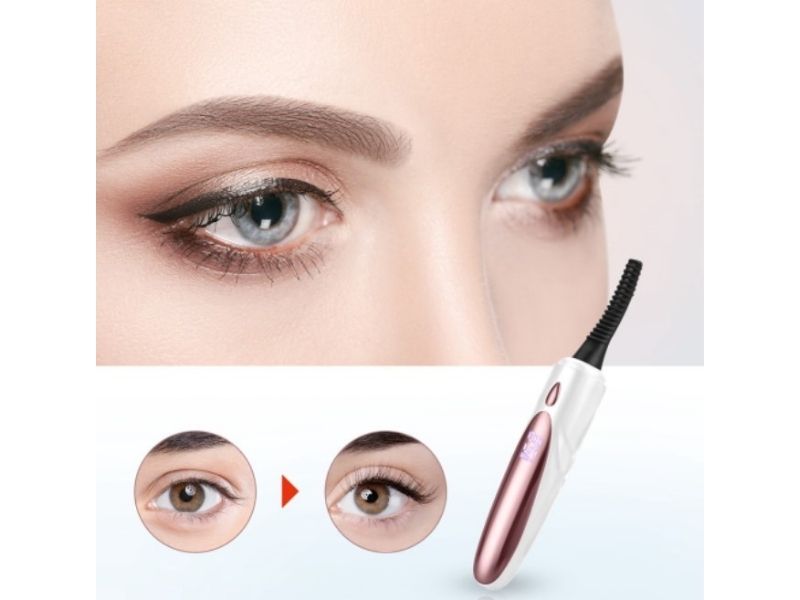 From a blow-dryer to a lighter or match stick, you've probably already seen countless hacks to manually heat up your eyelash curler. But there's still another convenient method to skip all that hassle: heated eyelash curlers! For those who aren't familiar, it's exactly what you think it is. It's an electric eyelash curler with different temperature settings, kind of like a curling or flat iron. Similar to hair, a little bit of heat is needed to preserve your curled lashes to last throughout the day. Hence why, heated eyelash curlers are the holy grail to combating droopy, straight lashes! 
CkeyiN's USB rechargeable electric curler comes with four gears of temperature—plenty of options to figure out what your lashes require. It can quickly heat up in just eight seconds while curling time takes about a minute so that your lashes stay curled for 24 hours. Plus, due to its anti-scalding silicone brush head, you also don't need to stress over burning yourself. 
Best For Travel: Mini Portable Eyelash Curler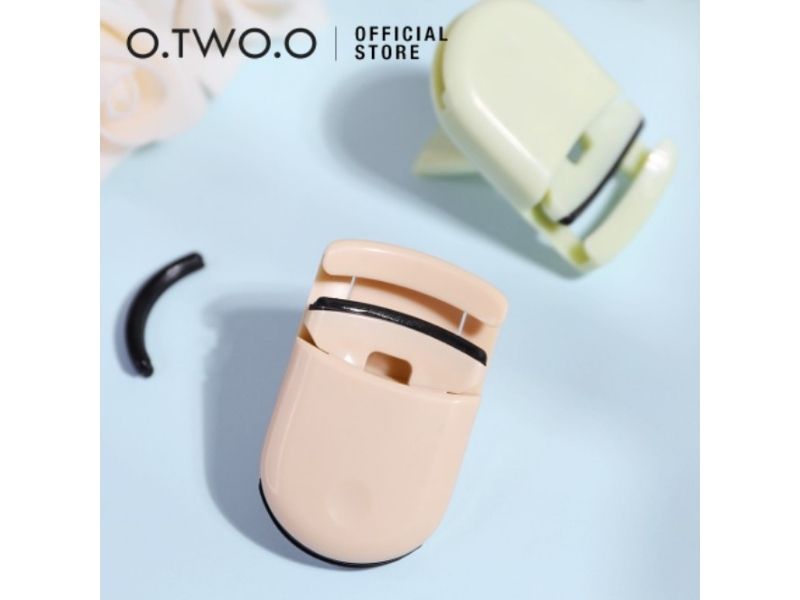 Struggling to pack all your makeup products for your next holiday trip? A mini eyelash curler is the solution! The OT&T Mini Eyelash Curler from O.TWO.O comes in a compact, travel-friendly size that can easily fit into any makeup bag. With its portability, you can now instantly perk up your lashes on the go! 
Best Overall: Shu Uemura Eyelash Curler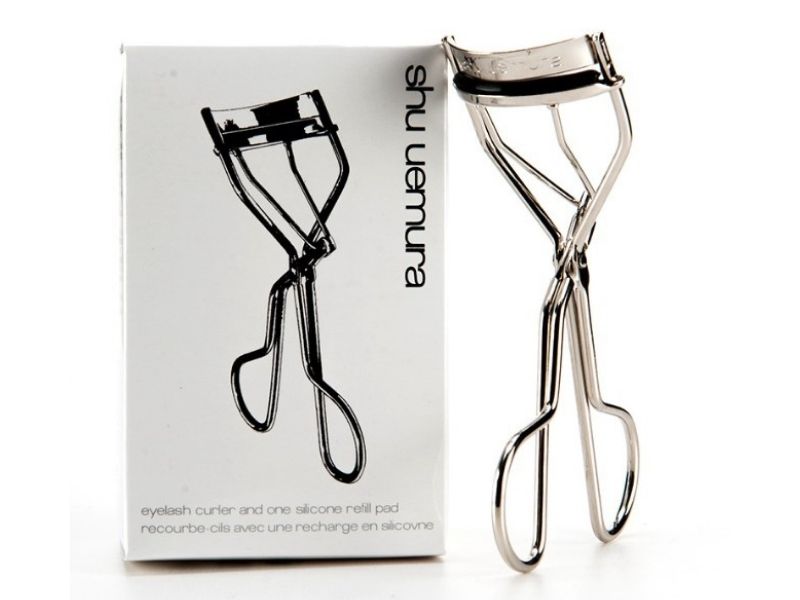 The award-winning Shu Uemura eyelash curler was hailed as one of the OG best eyelash curlers for Asian eyes. With its upgraded silicone pad and mushroom-shaped design, it prides itself on its precision to deliver the perfect curl safely and comfortably. Furthermore, its ergonomic handles and patented hinge ensure that you have the stability to apply the right amount of pressure on your lashes. 
Other Ways To Get Long, Curled Eyelashes Besides These

Best Eyelash Curlers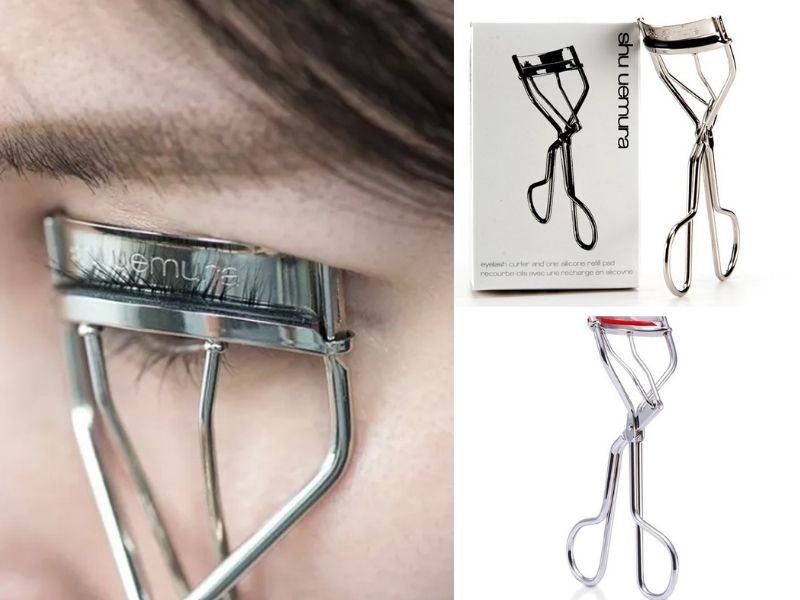 Your daily eye makeup routine to get lengthy lashes doesn't just stop at choosing the right eyelash curler. Once you have your lashes fully prepped and curled, it's time to set them in place with a good mascara! Need some suggestions? Then check out our guide to the best mascaras for Asian eyes. Alternatively, if growing out your super short lashes is your concern, these eyelash serums might be worth considering. 
Stay tuned to all the latest beauty guides and trends with Shopee Beauty Carou-sale.