Just a decade ago, getting yourself hot or cold water was a waiting game. Waiting for the kettle to boil, waiting for the ice to form—there was never an instant, snap-of-a-finger solution. It all changed when water dispensers came into the picture. They allow you to have hot or cold water immediately on demand. No more waiting, no more pacing across the kitchen. Furthermore, most dispensers are equipped with purifying capabilities to rid impurities, resulting in cleaner water. The market is stuffed with options, but the best water dispenser in Malaysia should not only provide clean drinking water, but it should also look decent on a kitchen countertop.
Which Is The

Best Water Dispenser In Malaysia

For

Hot Or Cold Water

?
Like shopping for an oven or a fridge, knowing your budget, needs, and space will make the buying process smoother. These options are suitable for different households, from couples to small and large families. 
Midea Hot & Normal Water Dispenser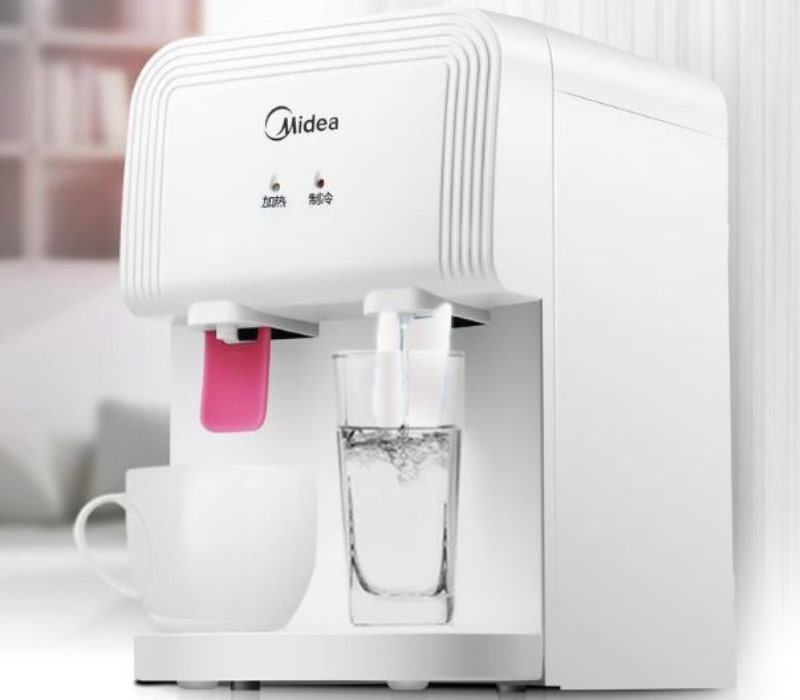 Priced at under RM150, this Midea water dispenser is an affordable option for the budget-conscious consumer. It does what a reliable water dispenser does well: provide hot or cold water in an instant. Besides that, the dispenser also comes with nifty features like a trigger that automatically cuts off power when the machine is idle and a child safety lock to prevent little ones from fiddling with it. 
ELBA EWD-B7068 Water Dispenser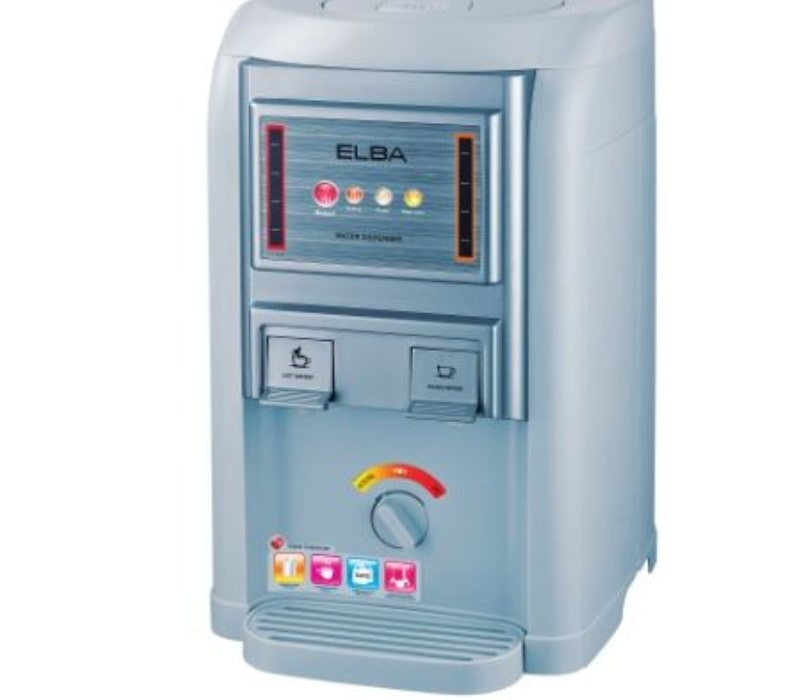 Boasting modern design with a useful auto-boil feature for temperature consistency, this 7-litre ELBA model is one of the best water dispensers in Malaysia to fulfil your cold or hot water needs. Under the hood, durable stainless steel cylinders assure every drop of water is clean and sterilised. 
Xiaomi Mijia C1 Water Dispenser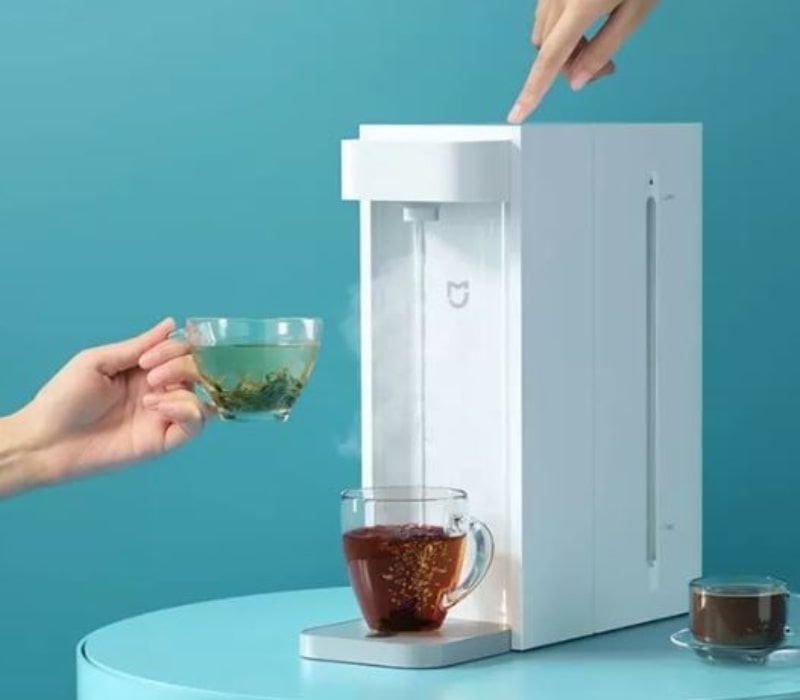 It's only expected for Xiaomi's impressive range of electrical appliances to include a smart water dispenser. Replicating the brand's trademark minimalist aesthetic, the C1 water dispenser looks just as good as it operates. There are three temperature modes, a three-second heating feature for hot water in a hurry, and timely reminders when the water tank is running low. Setting up is easy too with a one-button push-start mechanism. 
Cornell Instant Water Dispenser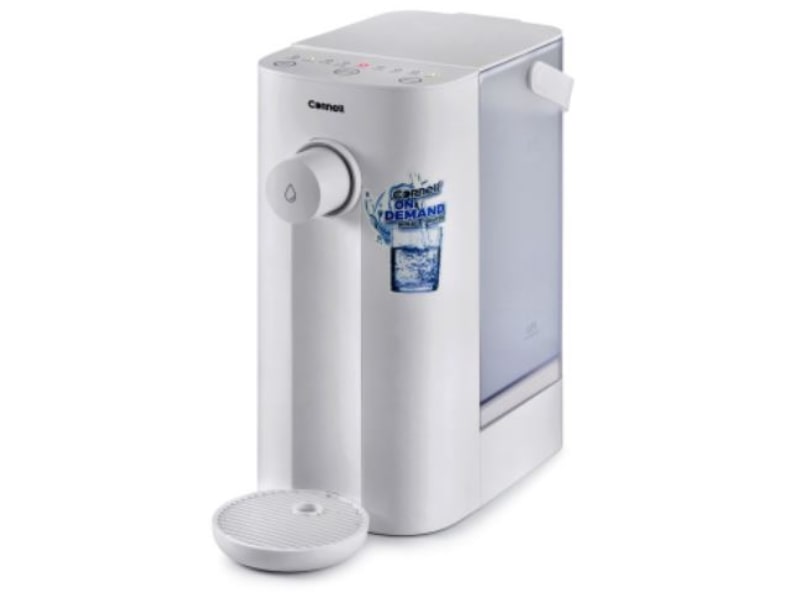 Get your preferred hot water on-demand with the Cornell water dispenser that comes with five specific temperatures. Whether you like your beverage piping hot or just warm enough to soothe a sore throat, you can count on this machine to sort it out. The 3-litre removable tank also makes cleaning a breeze; simply remove then rinse. 
Khind 4.0L Instant Hot Water Dispenser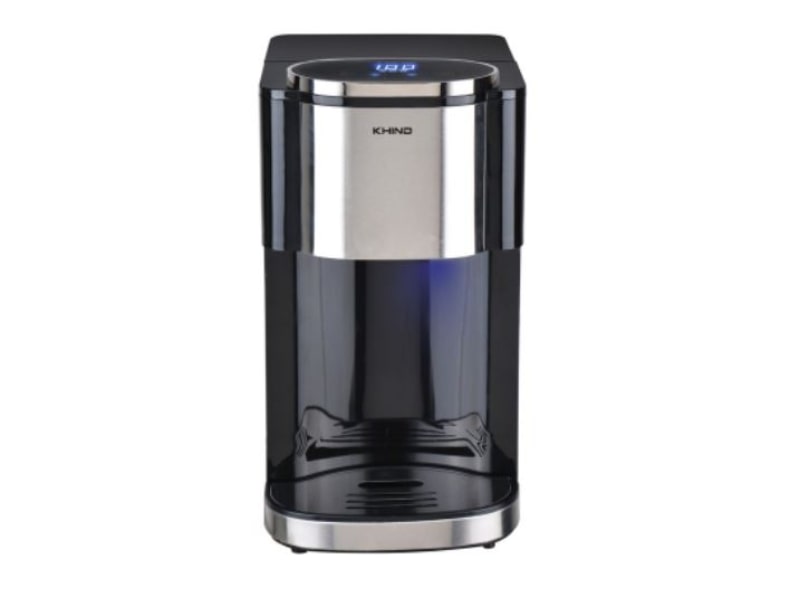 Similar to the aforementioned Cornell, Khind's chunky water dispenser holds up to four litres of liquid, allowing you to generously dispense water of varying temperatures. With a double thermostat mechanism and child safety lock, it makes for suitable addition for families with small children. Separately, the digital display is touch-sensitive for quick adjustments. 
Yamada Hot And Cold Water Dispenser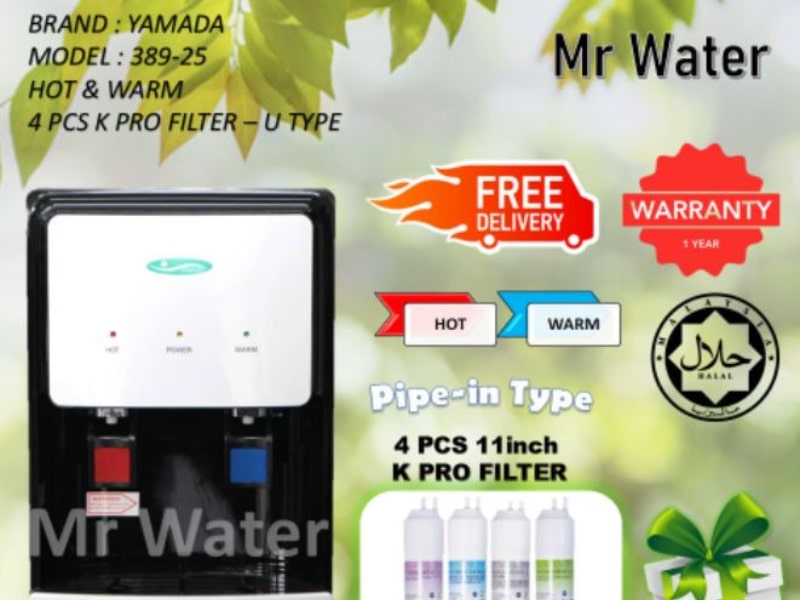 Reviews say the boxy Yamada is one of the best money-can-buy dispensers in Malaysia for hot or cold water. Suitable for homes, hotels, and offices alike, the machine's reliability and flexibility stem from its array of features. A four-layer filtration system bolstered with stainless steel tanks and compressor cooling systems guarantees clean drinking water, while the safety locks prevent accidental spillage. 
SK Magic Water Dispenser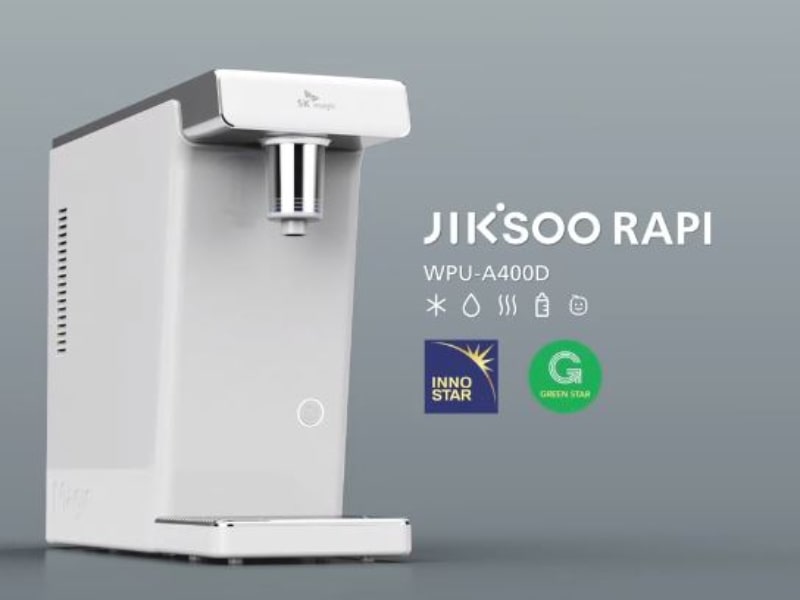 If budget permits, the SK Magic JIKSOO Rapi is the best water dispenser in Malaysia you can acquire for instant hot and cold water. The South Korean-made machine is stacked with three built-in filtration systems to eliminate sentiment and carbon properties in water. And despite its instant cooling and heating prowess, the dispenser boasts minimal power consumption. 
LG PuriCare Tankless Water Purifier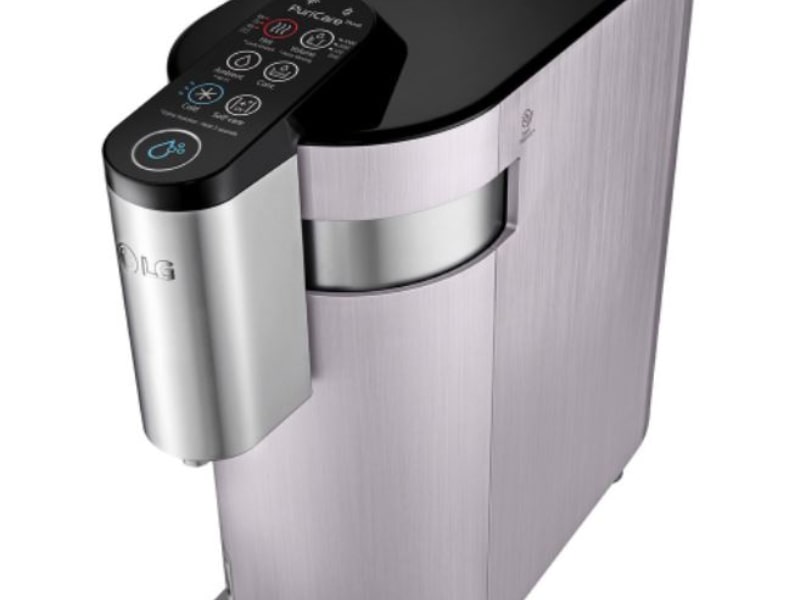 Unlike most water purifiers or dispensers, the LG PuriCare range is completely tankless. This means it filters water from the tap straight to your cup. Meanwhile, it hinges on a three-step filtration procedure to thoroughly remove heavy metals and contaminants from the water, giving you clean water in every sip. Other notable features include a multi-directional tap, filter change reminders, and flexible installation allowing vertical or horizontal orientation. 
Is Water Dispenser Better Than Bottled Water?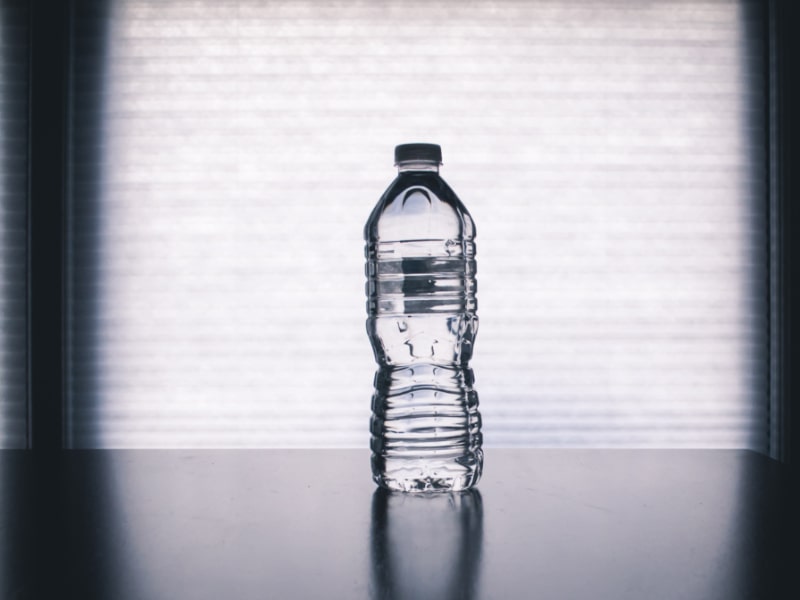 As long as you stay consistent in maintenance, the hot or cold water you get from dispensers in Malaysia is most certainly safe for consumption. Adding to the fact that the water dispensers of today are equipped with advanced filtration technology, having clean water has never been easier. Using a water dispenser is also environmentally friendly, as you can use your favourite refillable water bottle instead of single-use plastics.
Is Buying A Water Dispenser Worth It? 
In the long run for sure! You no longer need a kettle to brew coffee or tea, or stick a water container in the fridge and wait for it to cool overnight. Who says no to instant gratification? That said, water dispensers are machines after all, and they suffer wear and tear. To ensure your water dispenser is working at an optimum level, refer to the user manual to know its maintenance requirements, or if any parts need replacing over time.
Use The

Best Water Dispenser In Malaysia

For

Hot Or Cold Water Needs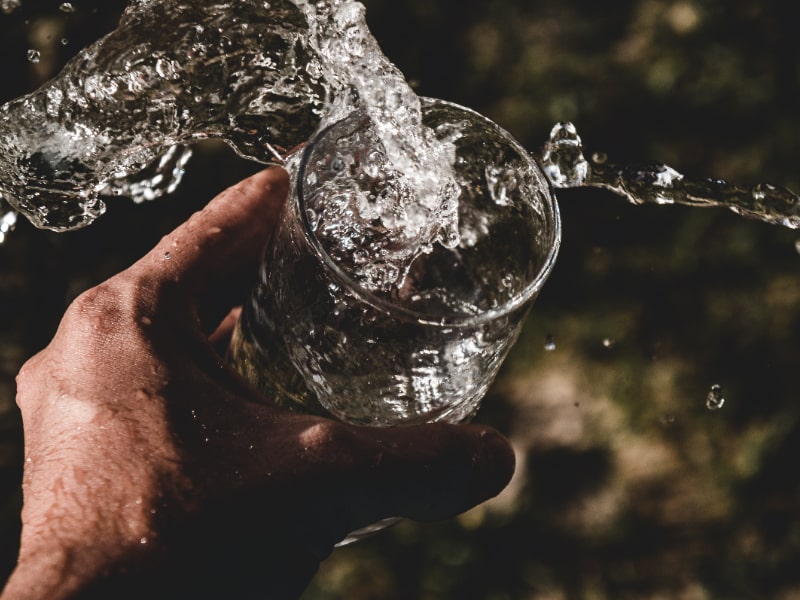 There's no disputing the convenience a water dispenser brings. It not only doubles up as a kettle and refrigerator, but it also provides instantaneous access to clean water. Why go through the trouble of boiling water and waiting for it to cool just for a refreshing, nutrient-rich drink? It doesn't stop there either. The best water dispenser in Malaysia also removes pesky impurities from hot and cold water through their inbuilt purifiers. 
Together with a water dispenser, you can further optimise your home with the best refrigerators to store perishable goods, affordable (and stylish no less) coffee machines, and induction cookers for a smoke-free cooking experience.