Acne or pimples always find a way to pop up precisely before important events. Even if you're always prepared with your plans, the appearance of a pimple is enough to put you in full-on panic mode. But hang on, don't squeeze it because you'll make it worse! All you need is a quick fix. Some of the best acne patches in the market are powerful enough to shoo breakouts away overnight. Why don't you give these bedtime miracles a go?
What Is Acne Patch?
Acne patches, also known as pimple patches or hydrocolloid patches (colloid patches), are small stickers made from moisture-absorbing ingredients that help with wound healing. Acne patches are designed to heal the skin inside and out, by protecting it from bacteria and moist environments.
How Do Colloid Patches Work?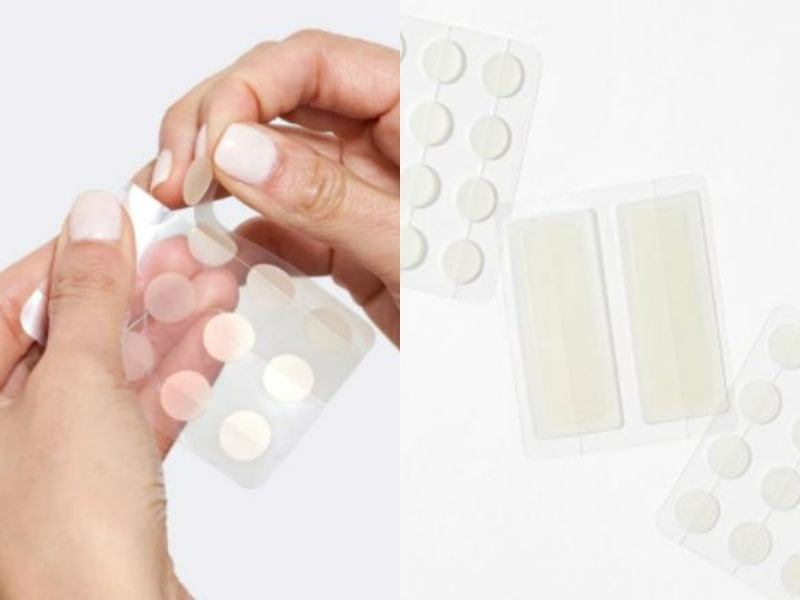 Hydrocolloid patches work by forming a protective seal on pimples. It absorbs excess oil and pus, drawing out other impurities lurking in your pores. As a result, pimples will flatten quicker and will be less inflamed overnight. Not just that, acne patches also prevent you from popping zits with your fingers. If your pimple is still oozy, you may slap on a new hydrocolloid patch.
Do Dermatologists Recommend Pimple Patches?
According to a CNN report, experts and board-certified dermatologists highly recommend spot treatments like acne patches. Acne patches containing active ingredients or other acne-fighting ingredients like witch hazel, salicylic acid, and tea tree oil are effective to take on breakouts of every kind. The ingredients penetrate deep into your skin to unclog pores and kill acne-causing bacteria.  On top of that, pimple patches are transparent so they're virtually unnoticeable so you can go about your day without concerns!
How To Use Acne Patch?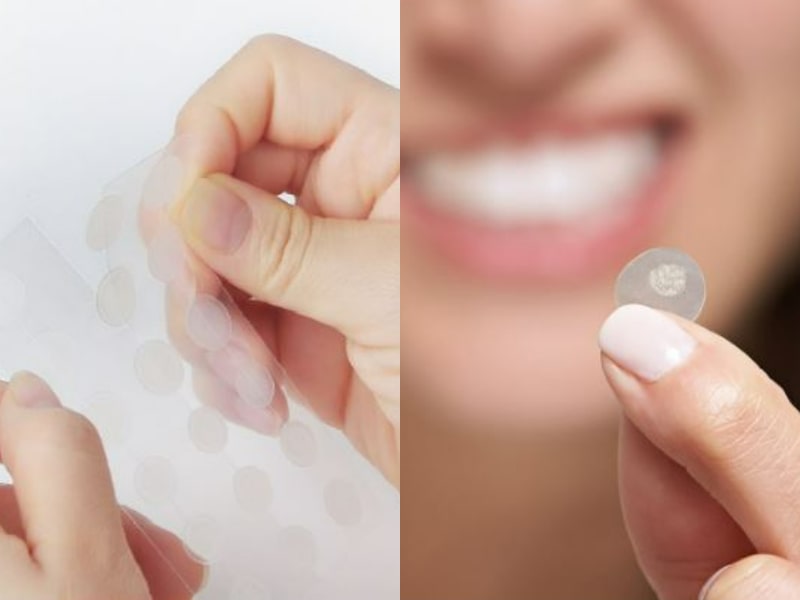 The acne patch application is seamless. This is how you do it.
Step 1: Clean your face and hands then peel a patch that fits your acne size.
Step 2: Stick it onto your dry skin, followed by your skincare routine as hydrocolloid patches don't stick well on non-dry surfaces.
Step 3: Leave the sticker for a few hours or until it turns white.
Step 4: Then, remove it and stick on a new acne patch if needed.
Easy peasy right?
Here Are The

Best Acne Patches

in Malaysia That Will Help You Hit The Cancel Button On That Pimple
Begone, breakouts! Here are the seven best acne patches in Malaysia (even for sensitive skin) that can stop acne and pimples in their evil tracks before you walk out the door.
Avarelle Acne Cover Patch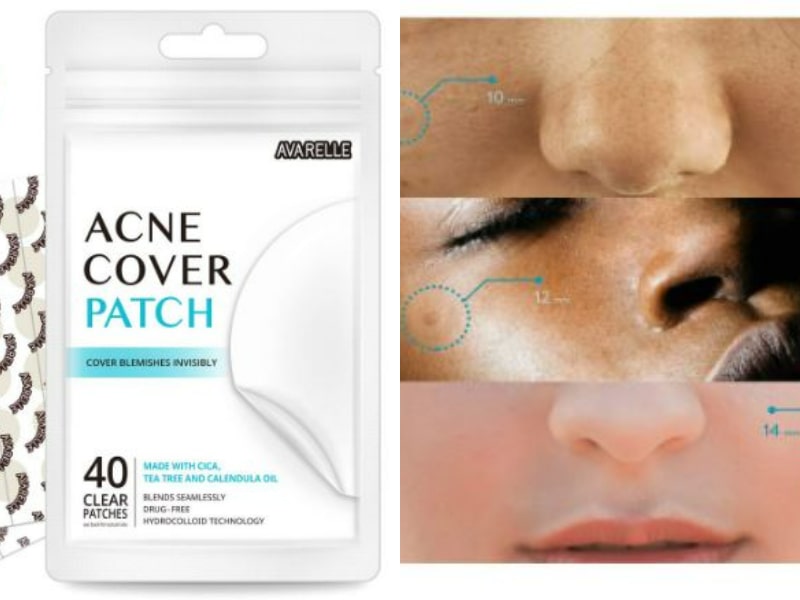 Does your jawline acne show no mercy? Avarelle Acne Cover Patch can conquer stubborn acne with its tea tree oil, calendula oil, and cica formulation. The patches blend with all skin tones and can be worn under makeup. Use them before bed to shrink erupting pimples and they'll be gone by morning. Be sure to repurchase them when you run out of them!
COSRX Acne Pimple Master Patch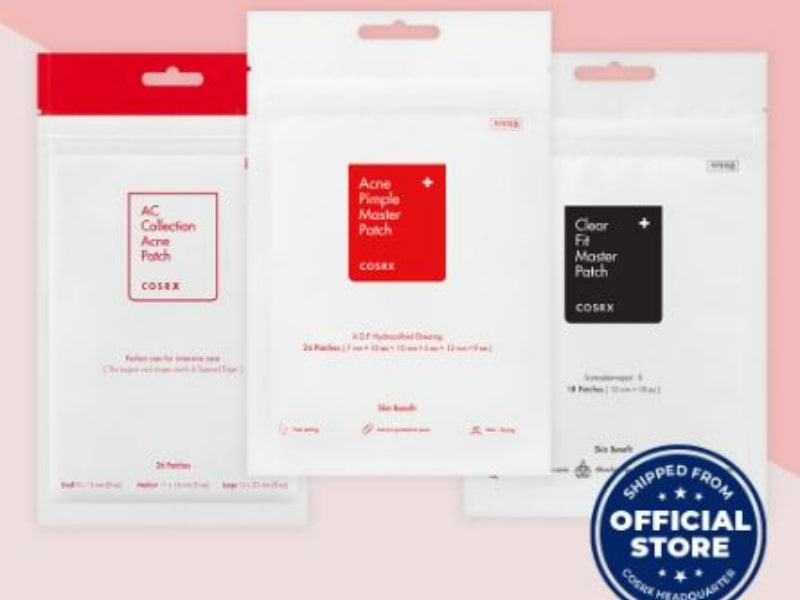 Consider the  COSRX Acne Patch your new best friend because you can go to bed with this pimple patch. It tackles breakouts that dare to challenge your complexion by preventing aggravation to the skin while also keeping it hydrated. Furthermore, COSRX Acne Patch can also minimise breakouts overnight. All you'll have to do is peel and stick.
Derma Angel Acne Patch  (Miacare Acne Patch)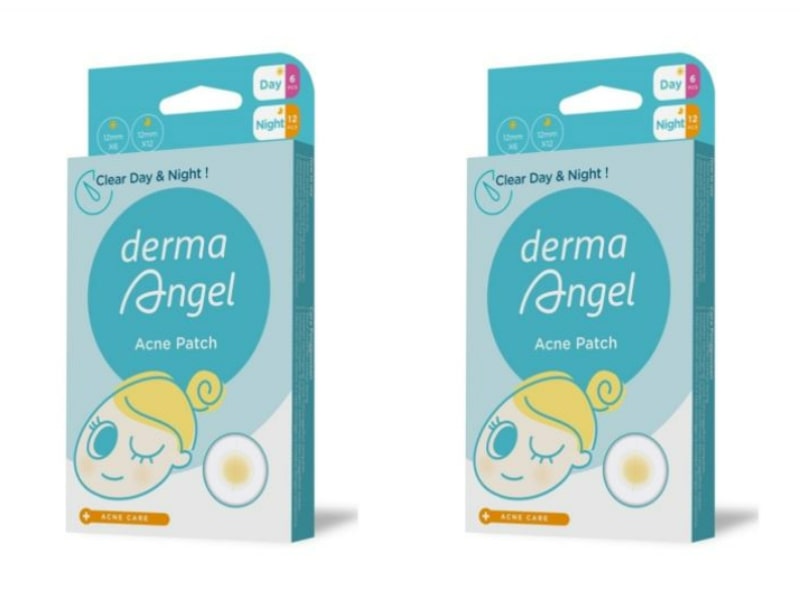 Derma Angel Acne Patch is one of the best acne patches to tame skin, especially during that time of the month. You can use these pimple stickers during the day or night and can be easily worn under makeup due to their ultra-thin films. On top of that, its salicylic acid formula works its sorcery to heal stubborn and deep zits that just won't budge. Just put one before bed or whenever you need it, and zits will disappear in no time!
Innisfree Retinol Cica Repair Ampoule Focusing Patch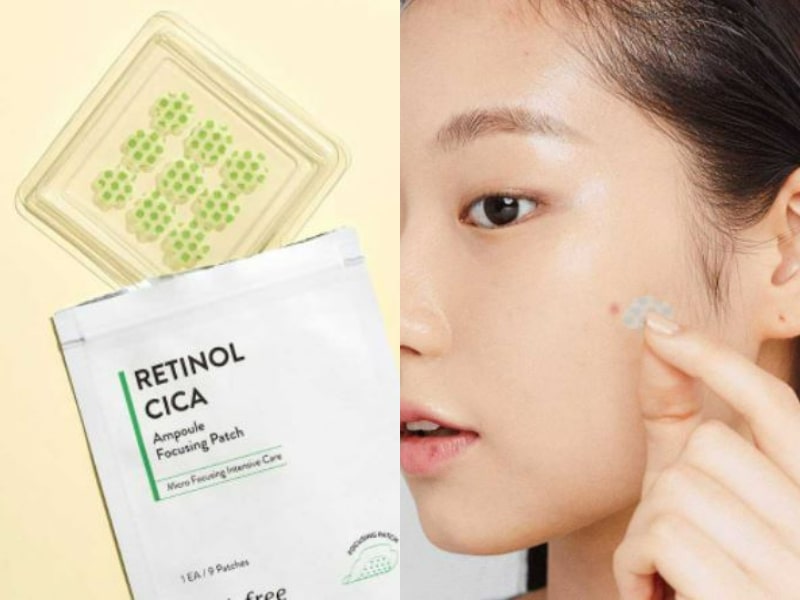 Innisfree Retinol Cica Repair Ampoule Focusing Patches are tiny little miracles formulated with retinol and cica for outstanding acne banishing and healing properties. At the same time, these acne patches keep your complexion clear and free of scarring and dark spots (from picking or popping zits). If you've been fighting cystic acne or cluster breakouts all your life, it's time to get Innisfree acne patches and let them suck out those unwelcome zits like a Dyson vacuum cleaner. Rest assured you'll be swooned over your healthy skin as these pimple stickers drastically reduce inflammation and redness.
Mighty Patch By Hero Cosmetics
A box of Mighty Patch seems to work voodoo on the skin, especially to get rid of annoying zits. No wonder it's a cult favourite that lives up to expectations! Slap one of these bad boys to draw out oil and puss trapped under the skin or leave it overnight for relieving painful acne. Also, you can use larger Mighty patch stickers if you need to tackle more than one zit at a time. You'll geek out over gross white gunk on the patches, and rave about your skin's improved condition.
Nexcare Acne Absorbing Cover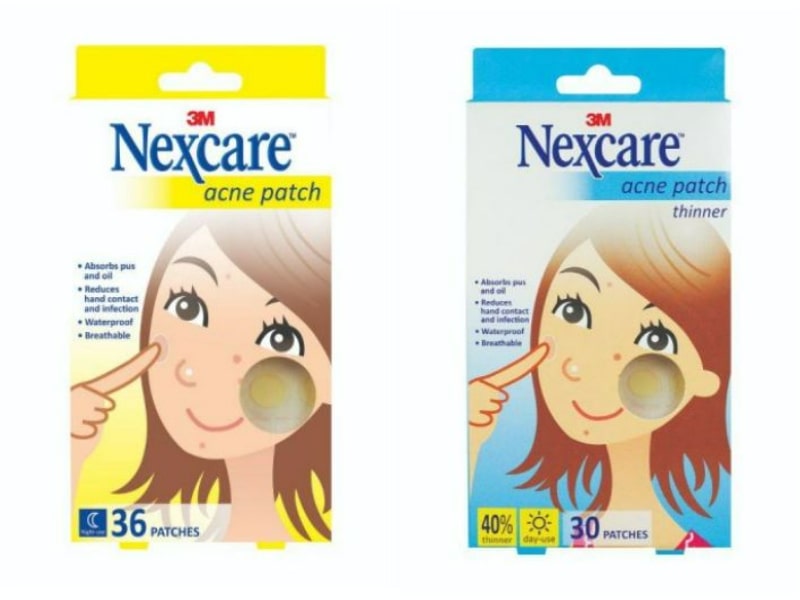 Your acne will finally meet its match with one of the best acne patches you can buy, Nexcare Acne Absorbing Cover. These acne patches draw out pus and oil from within the zit, prevent it from infection and get on the road to healing. Nexcare Acne Patches are also comfortable, breathable, drug-free, non-drying, and transparent so you'll hardly know it's on.
OXY Anti-Bacterial Acne Patch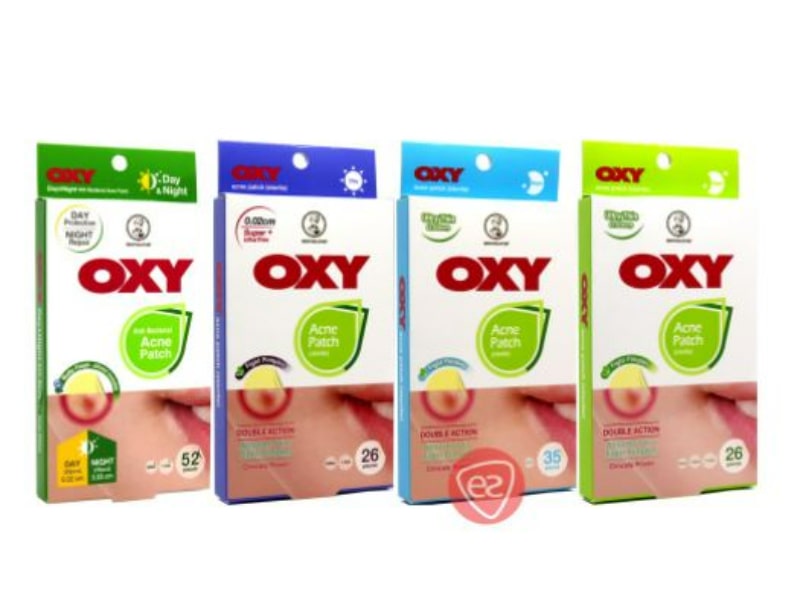 OXY Anti-Bacterial Acne Patch has Chlorhexidine Acetate that's packed with anti-bacterial properties to speed up the healing process. These are some of the best acne patches on the market as they are thin, stick, and can absorb crap out of your skin like a sponge. No more using tons of products to halt breakouts in their tracks!
No More Popping, Squeezing, And Hot Pressing When You Use The

Best Acne Patch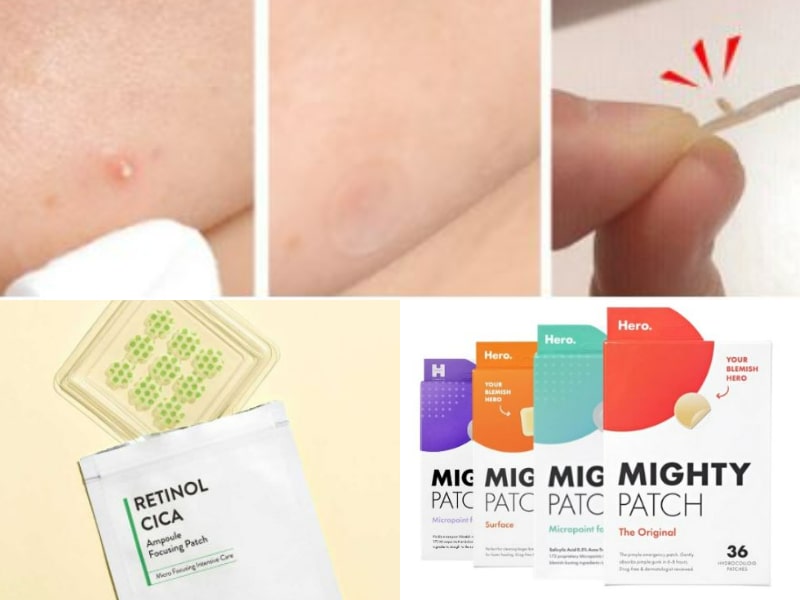 Say begone to acne and pimples! Acne patches will do the heavy lifting for you when it comes to achieving crystal clear skin. Not just that, these pimple patches promise high-end results at low-end prices, so you don't have to break the bank to stock them up! You can also alternate acne patches with other anti-acne products (never ever use them together). Once healed, you can start adding acne scar products and hyaluronic acid serum into your skincare routine for a plump and oh-so-luminous complexion.
Looking for more acne solutions? Head over to Shopee Beauty Carou-Sale for exclusive deals on the latest beauty and skincare products!