Let's be honest, how many of us here expect to look like we've stepped out of a time machine every time we applied that elixir or collagen cream with anti-ageing skincare ingredients that claim to smoothen wrinkles, provide a forever youthful glow, and plump the skin? Sadly, there's no magic wand that could turn back the clock. But it doesn't mean that you cannot achieve younger-looking skin for the next 365 days. With waves of tried-and-true anti-ageing  skincare­ ingredients, you can look and feel your best for years to come as these powerful active ingredients are the greatest wrinkle fighters.
Best

Anti-Aging Skincare Ingredients That Really Work

When Looking For A Face-Lift In A Bottle
Thanks to waves of powerful anti-ageing ingredients, you can now 'reverse' the natural aging process. There are potent active ingredients that should be on your radar if you dream to age like fine wine.  Here are some of the top picks that you should be keeping in your beauty arsenal to help you look 10 years younger.
Azelaic Acid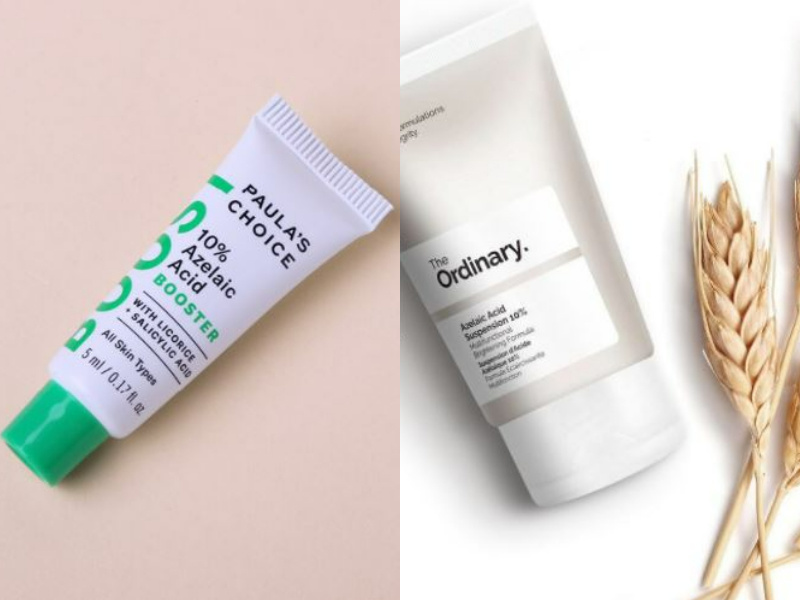 Azelaic Acid is one of anti-ageing skincare ingredients that work best for acne-prone skin and is safe for pregnant women! It prevents breakouts by removing bacteria from the pores, and it's also a star when it comes to fading scars, skin discolouration, and pigmentation due to its exfoliating properties. Other than acne, Azelaic Acid is often used to treat rosacea. All skincare products contain different percentages (doses) of this miracle ingredient. Hence, never skip moisturisers with SPF if you already have dry skin to prevent irritation. 
 Azelaic Acid Skincare Products To Try:
Ceramides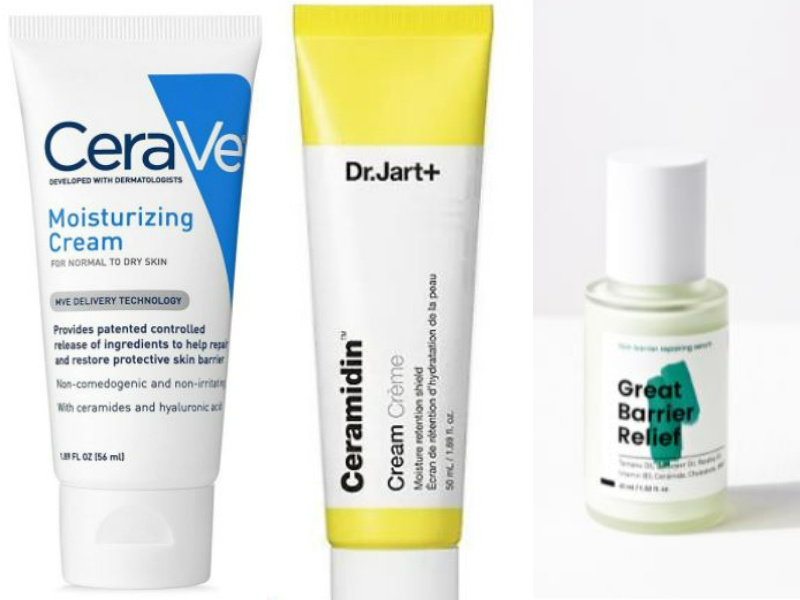 Do your skin barrier a favour by adding this hero ingredient into your skincare routine. Ceramides are the mortar that holds the skin together if you're battling skin redness, roughness, dryness, and ageing skin. This moisture-replenishing skincare ingredient boosts hydration, plumps skin, and retains moisture by forming a protective layer that protects the skin from irritation. Those eczema, rosacea, and psoriasis also sing praises to ceramides as it restores the skin's overall look and feel.
Ceramides Skincare Products To Try:
Coenzyme Q10 (CoQ10)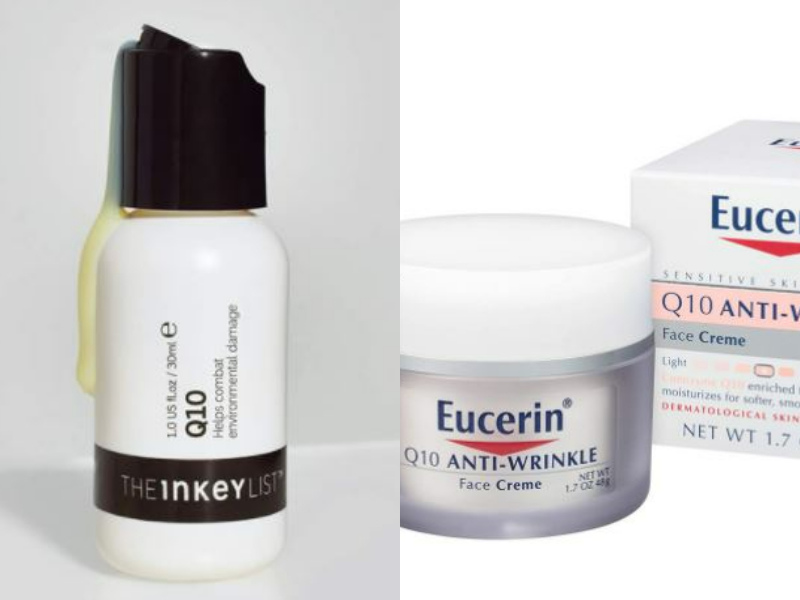 Did you know that our body's ability to produce Coenzyme Q10 slowly depletes after 20 years old? Now, you know. CoQ10 may be the skincare ingredient your skin has been craving for years. This powerful antioxidant combats sun damage, stimulates collagen, and promotes elastin production (reducing the appearance of fine lines). It also evens out skin tone and replenishes skill cells. That's the reason why it is often found in anti-ageing creams and serums. Not just that, it can be applied to the skin every day and is safe to be mixed with other skincare products. Enjoy your CoQ10 superpowers! 
Coenzyme Q10 Skincare Products To Try:
Collagen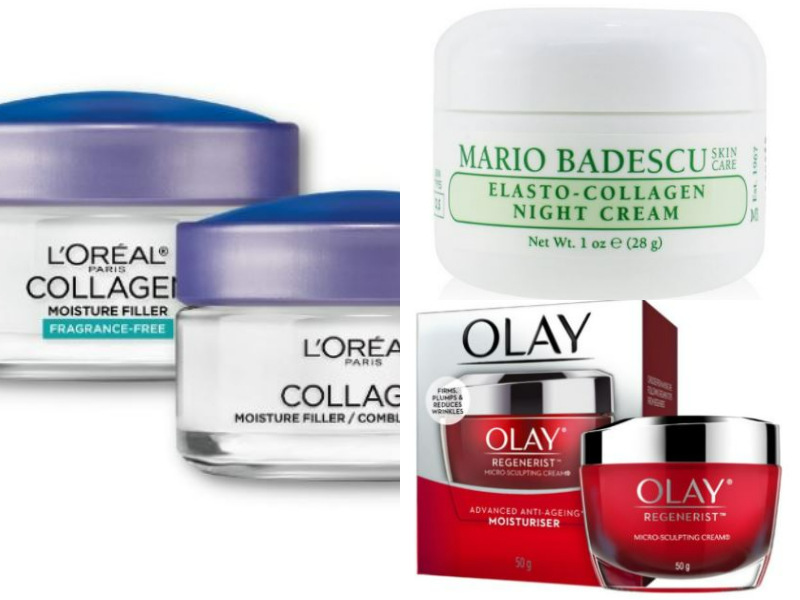 Collagen is by far the most famous anti-ageing ingredient for achieving a youthful complexion. This buzziest ingredient can be found in supplements, injectable form, and of course, topical skincare. Collagen creams and collagen-boosting face serums help fill in lines and wrinkles while at the same time hydrating, plumping and brightening the skin. For a rounded anti-ageing routine, use LED light devices to stimulate collagen production. 
Collagen Skincare Products To Try:
Glycolic Acid (AHA)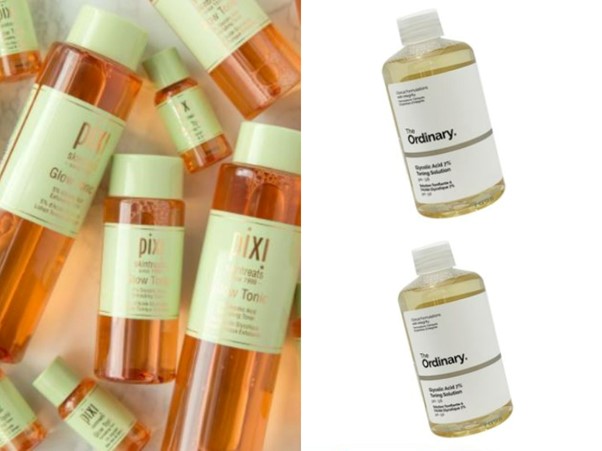 If you're a skincare junkie, then you know full well that Glycolic Acid works great at targeting skin texture, hyperpigmentation (dark spots), and skin tone. Also known as Alpha Hydroxy Acid (AHA), this powerhouse skincare ingredient is an amazing chemical exfoliant that reveals smoother skin and improves product absorption. The key to adding AHA into your skincare regimen is to start with a lower concentration (less than 10%), then you can start adding more over time. But remember, slather your skin with sunscreen while using glycolic acid. You don't want more hyperpigmentation and sun damage caused by photosensitivity! 
 Glycolic Acid Products To Try:
Hyaluronic Acid (HA)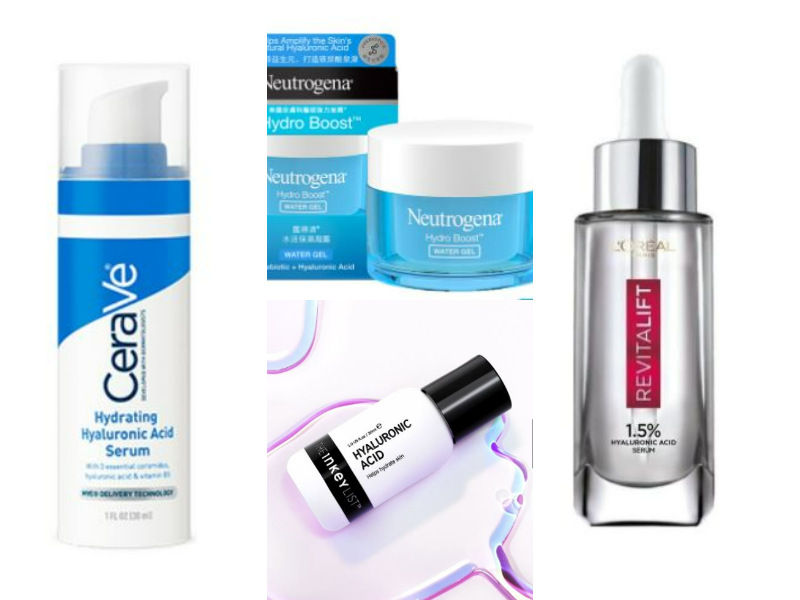 Skincare gurus have been raving about hyaluronic acid for aeons and it quickly become everyone's must-have. If you have a compromised skin barrier, you better be drenching your skin with this powerful ingredient as it can hold up to 1,000 times its weight in water! That means it can absorb and retain water like a sponge, leaving your skin feeling dewy, hydrated, and bouncy. On top of that, hyaluronic acid is also a great dermal filler when injected into the skin as it diminishes the appearance of fine lines. So, if you have more budget, this treatment is totally worth investing in. 
Hyaluronic Acid Products To Try:
Related: This Gooey Substance Is Really Good For Your Skin. Here's Why
Lactic Acid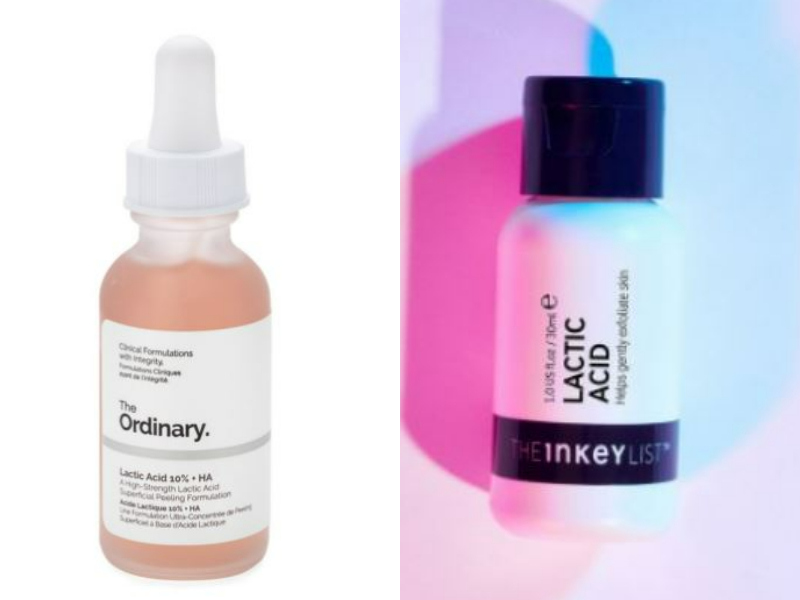 Applying spoiled milk to the skin to reap its benefits dates to Ancient Egypt. If you haven't heard, Cleopatra is known for bathing in milk for smoother-looking skin, thanks to the lactic acid found in it. Lactic acid improves skin texture, tone, unclogs pores, and smoothens fine lines by speeding up cell turnover rate. It lightly exfoliates the skin, stimulates cell renewal, and is gentle enough for sensitive skin. The best way to incorporate lactic acid products into your skin regimen is to apply them three times a week, then layer them with a moisturiser for a nourished complexion. 
Lactic Acid Products To Try:
Niacinamide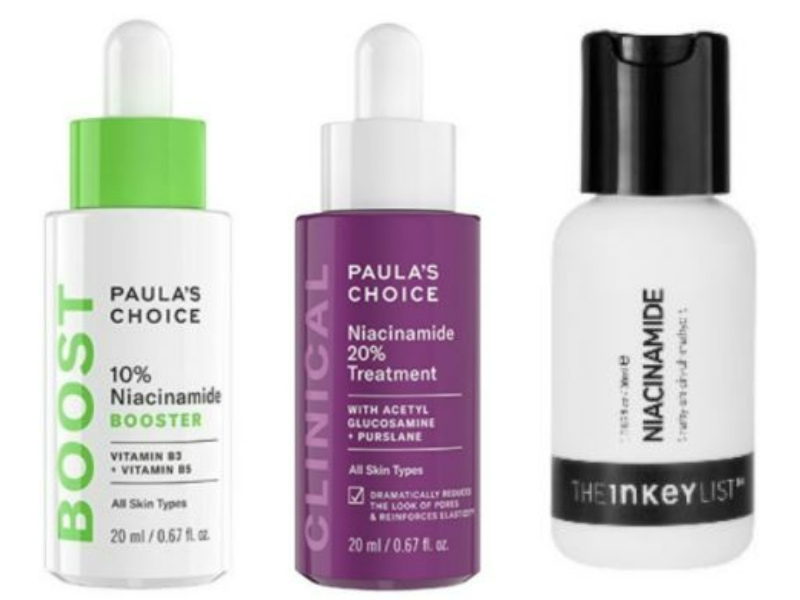 Niacinamide is one of the most versatile skincare ingredients and is suitable for various skin conditions. Niacinamide's benefits for the skin include its anti-inflammatory properties, stimulating natural ceramides production, reducing oiliness, fading acne marks, and reviving radiance, especially for mature skin. If you're looking for anti-ageing skincare that also targets other skin concerns, consider adding this do-it-all ingredient into your beauty regimen. Your skin will look renewed and glowing after application. 
Niacinamide Products To Try:
Peptides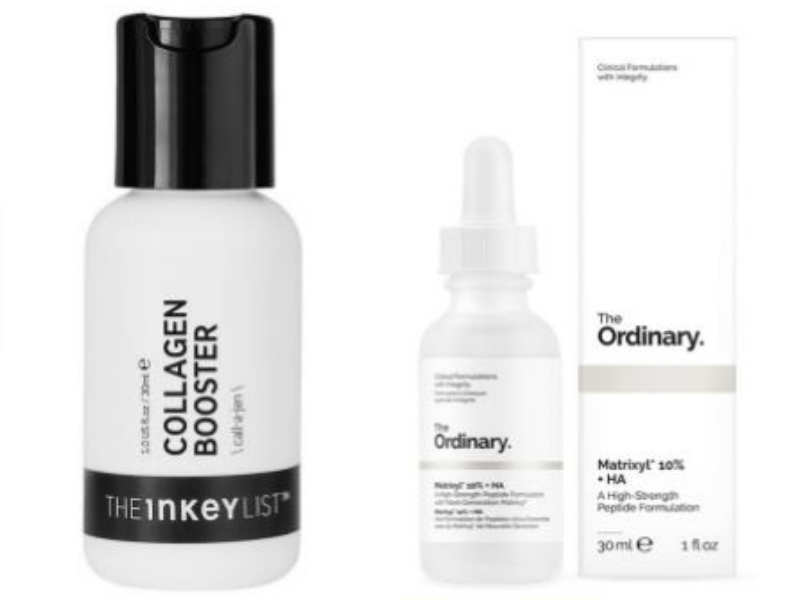 Peptides are a form of protein that is often included in facial cleansers, serums, masks, and moisturisers. It is an important skin tightening ingredient and is the cherry on top for skin restorations. When you apply peptide products on the skin, you're signalling it to stimulate collagen production which results in hydrated, firm skin and minimises pores and the appearance of fine lines. You can start with serums if you're planning to add this skincare ingredient to your anti-ageing routine as serums often contain high concentrations of active ingredients. Also, peptides aren't just for your face. Apply it on your neck and under the chin for super smooth skin. 
Peptides Products To Try:
Retinol
Yes, you heard it right. You don't need prescriptions for retinol skincare products (no matter what your skin type is) because you can order them online or buy them over the counter. Retinol, otherwise known as Vitamin A, is second to none when it comes to tackling skin problems. This gold standard skincare ingredient not only reduces visible damage caused by free radicals but also keeps the skin firm, bouncy, and plump as it stimulates your skin's hyaluronic acid production. If smoothing wrinkles and fine lines are your ultimate goals, adding retinol to your face product is a game-changer! Retinol for skin is often in the form of serums and creams. If you're new to this active ingredient, take it one step at a time as it may cause irritation, dryness, and flakiness when used in high concentrations. 
Retinol Products To Try:
Salicylic Acid (BHA)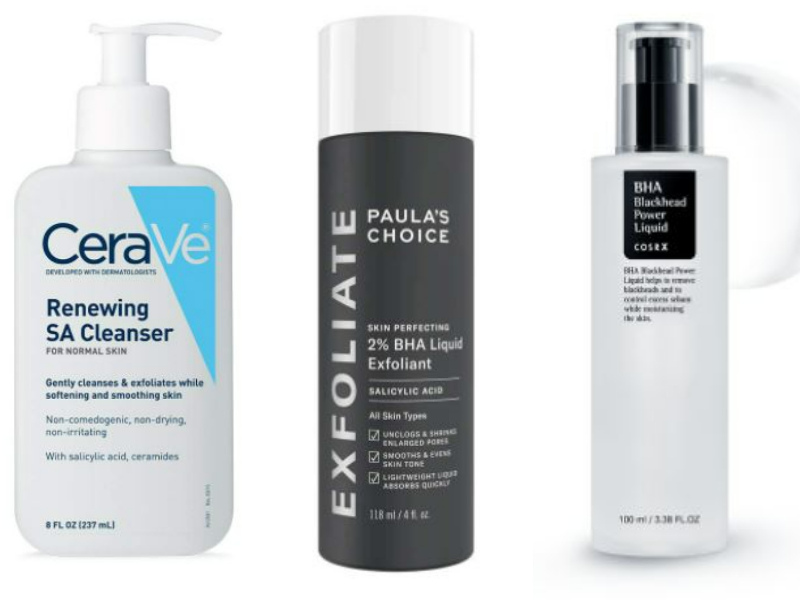 If you've been struggling with acne your entire life (hormonal or not), why don't you say hi to a dermatologist's all-time favourite spot fighter, salicylic acid? With consistent application, BHA speeds up the acne healing process and prevents new ones from popping out. It penetrates deep into the pores, breaking down any impurities that block them. Besides, it's easy to see why salicylic acid is a dermatologist-recommended skincare ingredient as it is believed that it works better than AHA in diminishing fines lines and wrinkles appearance. 
Salicylic Acid Products To Try:
It's Never Too Late To Combat

Signs Of Aging With The Best Anti-Aging Skincare Ingredients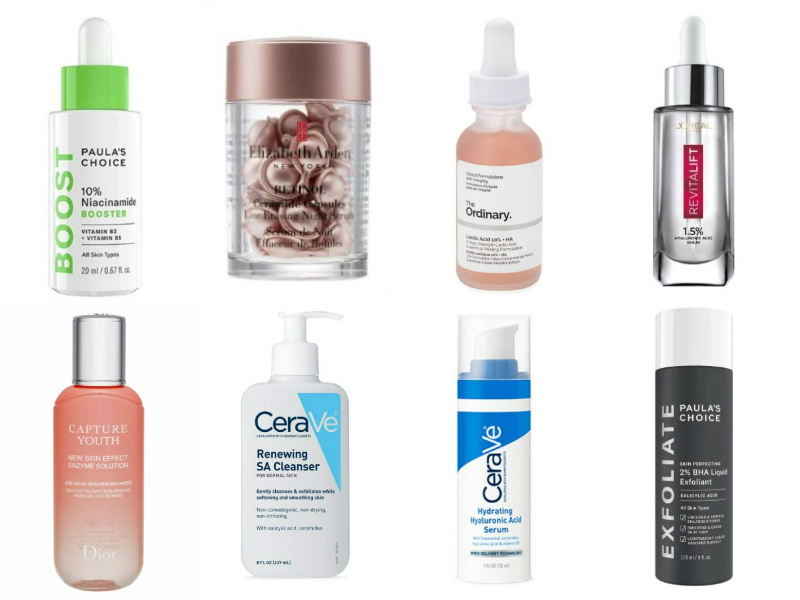 One year older, one year wiser they said—except that we're so not ready on the aging part. Reversing the aging process comes with a lot of hard work (and money) unless you were born lucky with that ageless complexion. But the good news is, you don't need a 10-step Korean glass skin routine to preserve that youthful look, though there's no harm in trying. You're already a decade younger if you take time to soak your skin with serum, moisturiser (even if you have oily skin), and sunscreen for extra protection. Keep it simple, and you'll be golden. 
Not sure how to layer skincare products? Check out the basic skincare steps and the correct order to apply each product to maximise active ingredients absorption into your skin.
Also, don't miss the chance to get the latest beauty and skincare updates at Shopee Beauty Carou-Sale.