Yes, it's true. The vagina, like many other internal organs, is a self-maintaining organ that 'cleans' itself. A complex colony of good bacteria and other microbes helps the vagina maintain a healthy pH balance. This, in turn, prevents 'bad' bacteria from thriving. While there's no need to douse the vagina, the vulva (AKA the outer parts of the vagina) needs to be cleaned. In fact, it should be a part of your daily hygiene routine, and this is where a gentle feminine wash can keep you feeling extra fresh down under. Below, we answer your burning questions about this intimate cleanser and round up the best feminine washes that you can find in Malaysia.
Is Feminine Wash Recommended By Doctors?
Most medical experts seem to agree that warm water is all you need to adequately clean your vulva. But if you really want to freshen up your nether area, you can use a mild, soap-free cleanser that won't irritate your skin or alter the pH of the vagina. The best feminine washes typically tick all of these boxes.
What Is The Best pH For A Feminine Wash?
Since a healthy vagina has a slightly acidic pH value of about 3.5 to 4.5, a feminine wash with a pH value that falls within the range is ideal.
What Should You Avoid In A Feminine Wash?
Anything you use on the vulva can easily enter the vaginal canal, so it's important to pay attention to what's in the product. Generally, a feminine wash should not contain anything that will irritate your skin, harm your body, or alter the natural pH balance of your vagina.
What Is The

Best Feminine Wash

In

Malaysia

?
Here are nine of the best gentle feminine washes you can find in Malaysia, so you can decide for yourself.
1. Lactacyd All-Day Care Feminine Wash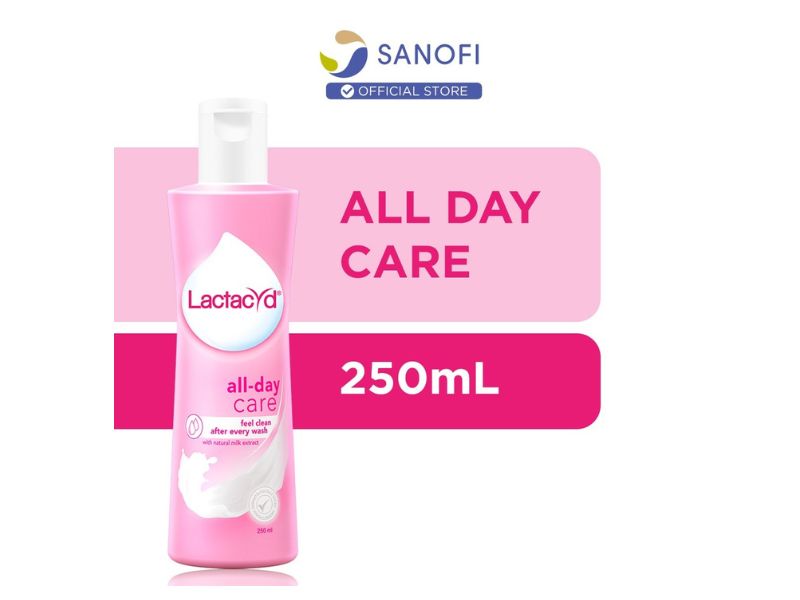 The Lactacyd All-Day Care is one of the best and most trusted feminine washes in Malaysia and the world over. It gently cleanses as it protects, helping to keep itches, irritation, and odour at bay. Formulated with natural milk lactoserum and lactic acid, the gynaecologically tested cleanser helps rebalance the vagina's pH value after a full day's activities.
2. Sebamed Feminine Intimate Wash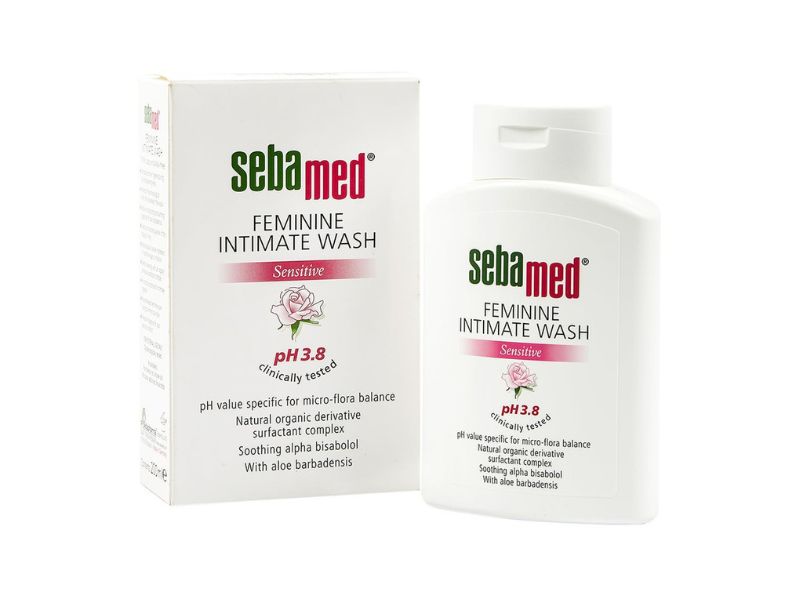 With a pH value of 3.8, the Sebamed Feminine Intimate Wash is formulated to support your lady V's microflora. That means, with regular use, this best-selling feminine wash in Malaysia will ensure you're protected against infections. What's also great is that the soap-free formula, infused with aloe vera extract, ensures the vulva's tender skin doesn't dry out, while the chamomile-derived alpha bisabolol lends soothing and antibacterial properties.
3. Melvita Organic Intimate Hygiene Gel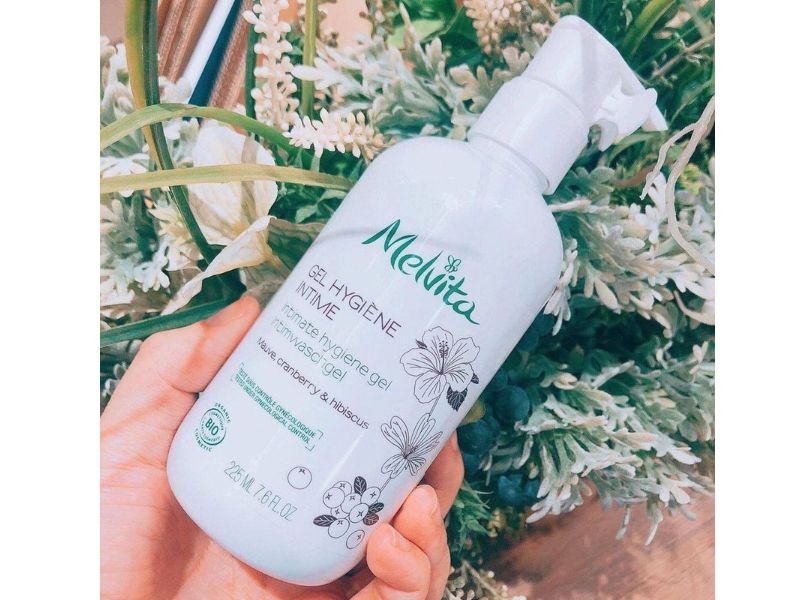 Keep your lady parts fresh and protected with Melvita's Organic Intimate Hygiene Gel. The plant-based wash combines the purifying effects of cranberry with the softening, protective properties of hibiscus and mallow, resulting in a natural and delicate floral scent. On top of that, the soap-free formula is gynaecologically tested to be safe for all skin types. 
4. Libresse SensitiV Hypoallergenic Intimate Wash Gel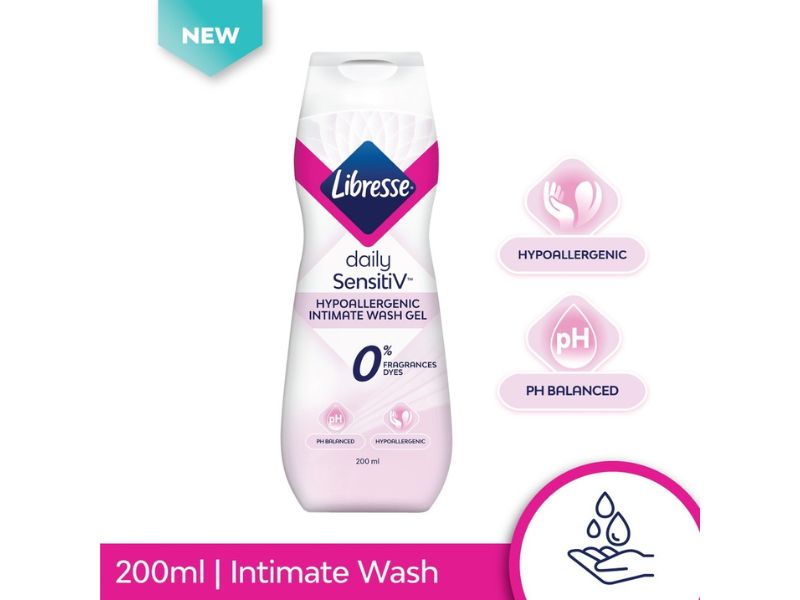 If you're looking for a hypoallergenic feminine wash, the Libresse SensitiV Wash is among your best options in Malaysia. The ultra-gentle gel is made without allergens, fragrances, and dyes, so it provides some real TLC for even the most sensitive lady parts. Best of all, it's pH-balanced to keep your V zone healthy and thriving.
5. Rael Refresh Feminine Wash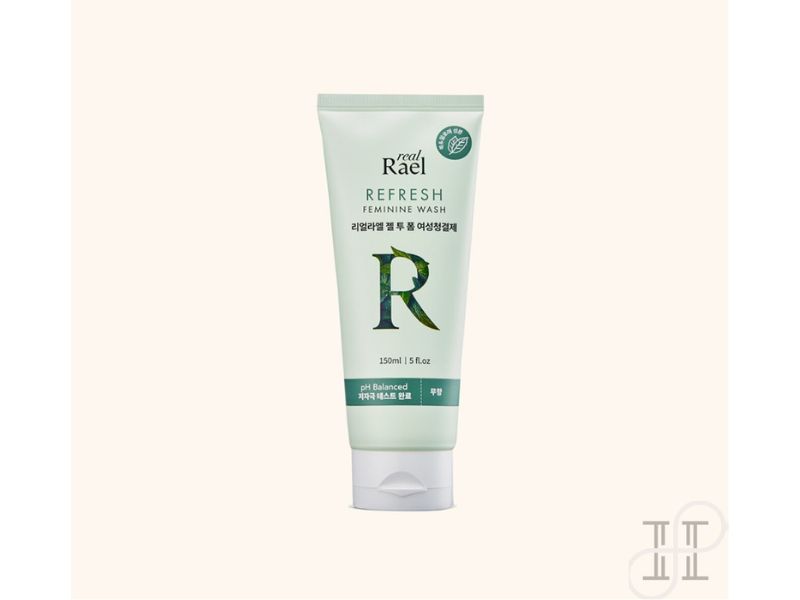 Keep your privates healthy and clean with this gel-to-foam feminine wash by Korean brand Rael. Free of fragrance and harmful chemicals, it gently cleanses and moisturises your lady bits without stripping it of moisture. It also contains soothing botanical extracts, like aloe vera and mugwort, that help calm irritation and maintain pH balance for all-day comfort.
6. HH Feminine Intimate Antibacterial Wash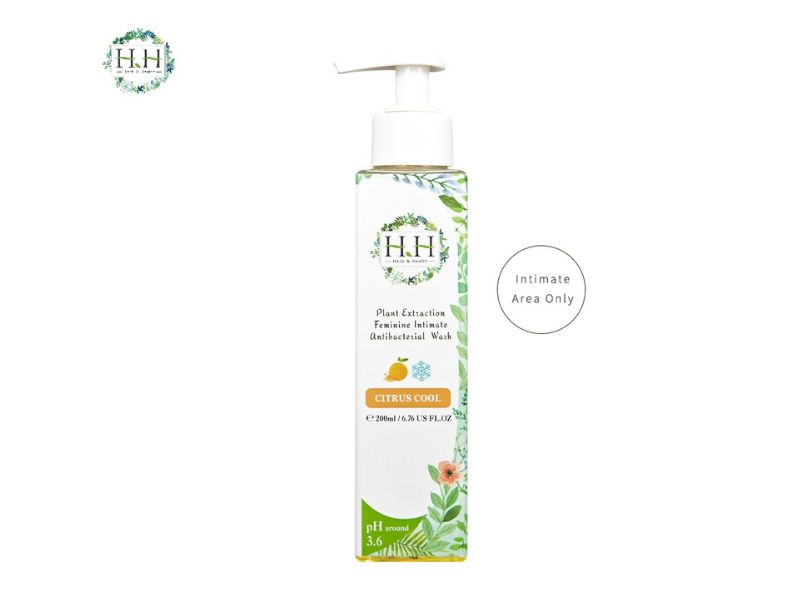 The HH Feminine Intimate Antibacterial Wash is a best-selling feminine wash in Malaysia that uniquely doubles as a body wash. Free of soap, alcohol, parabens, SLS, and SLES, the antibacterial and pH-balanced formula prevents itching and odour so your intimate area feels comfortable even while you're outdoors. Plus, it's a treat for the senses—you'll enjoy a reinvigorating scent derived from natural essential oils and a cooling sensation post-wash.
7. Uriage Gyn-Phy Intimate Hygiene Refreshing Gel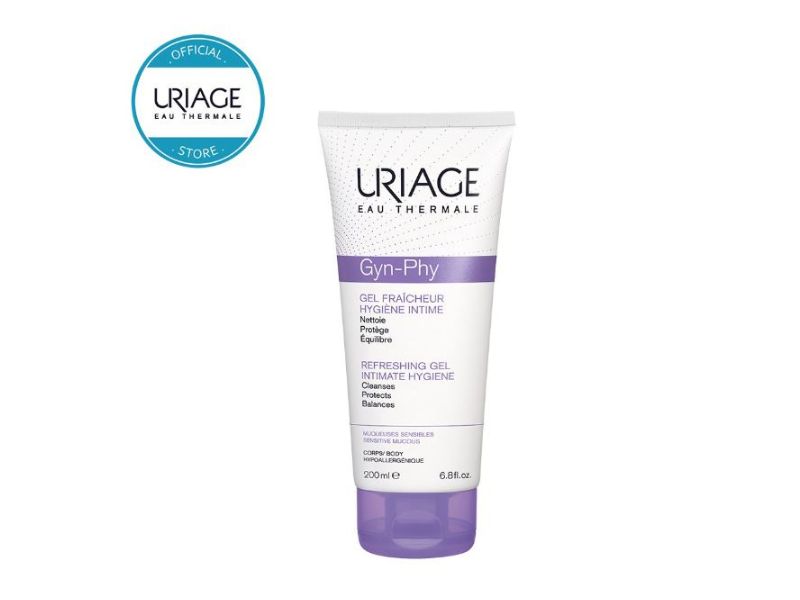 For good vaginal health, this refreshing gel cleanser by dermatological brand Uriage is another preferred choice among Malaysian ladies. It's specifically formulated for daily use, delivering mild cleansing action without causing dryness and irritation. Though lightly scented, it contains lactic acid that's effective in maintaining the natural balance of your intimate flora.
8. Good Virtues Co Soothing Feminine Hygiene Wash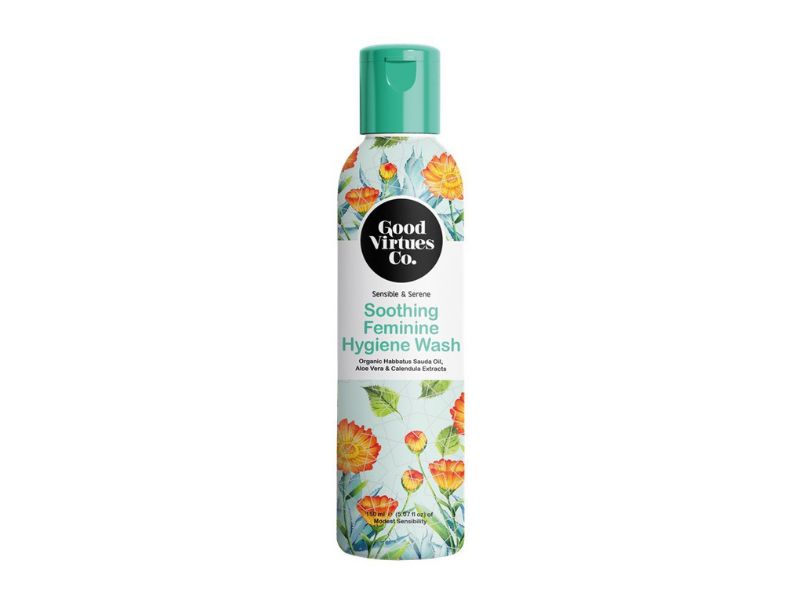 Rejuvenate your intimate area with Good Virtues Co's Soothing Feminine Hygiene Wash. It contains purifying organic Habbatus Sauda oil that cleanses the skin, as well as aloe vera and calendula extracts that soothe sensitive and itchy skin. There are no nasties like mineral oil, SLES, ALES, paraben, and synthetic colouring too, so it's safe to use on your delicate area.
9. Betadine Feminine Wash Foam Gentle Protection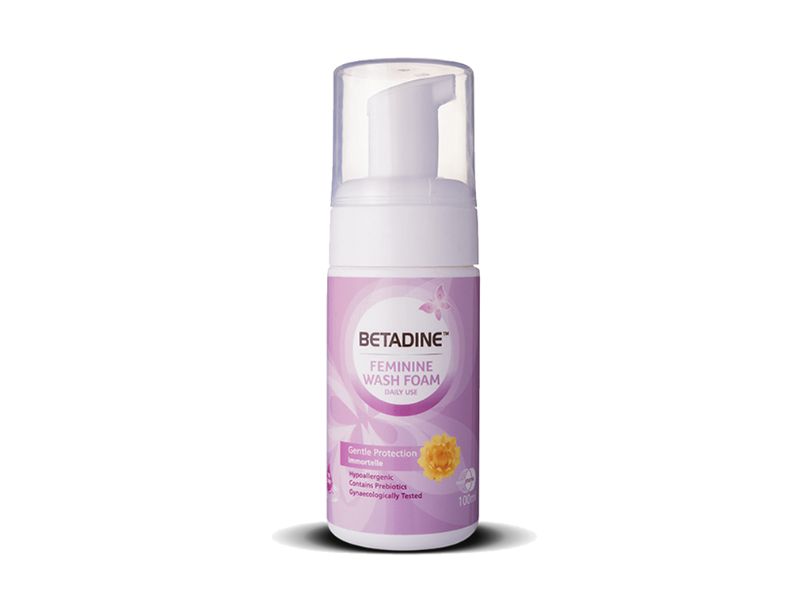 More than mouthwash and throat sprays, Betadine also produces one of the best hypoallergenic feminine washes in Malaysia—that means no soap, parabens, or colourant. The prebiotic-rich foam nourishes and supports the growth of beneficial bacteria for optimum protection against feminine discomforts. And, it's mildly moisturising thanks to a special antioxidant ingredient—the immortelle flower.
Should You Use Feminine Wash Every Day?
You can. In fact, most of the best feminine washes in Malaysia are formulated to be gentle enough for daily use.
Keep Your Intimate Area Clean And Fresh With The

Best Feminine Wash In

Malaysia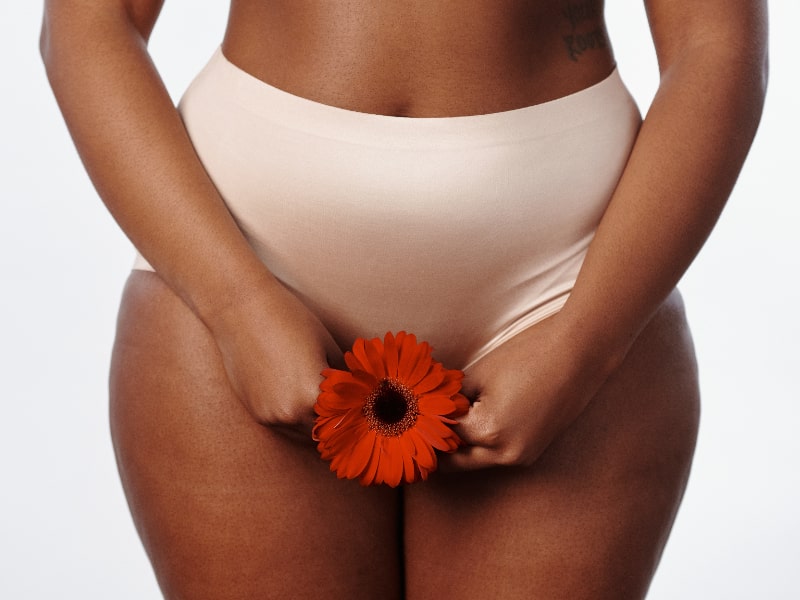 Apart from regularly keeping your vulva clean with the best feminine wash in Malaysia, you can also maintain good feminine hygiene by wearing breathable cotton undies and loose-fitting bottoms, consuming a healthy diet, and even switching from sanitary napkins to menstrual cups. Just remember that period blood can offer a favourable environment for bacteria to thrive, so try to rinse down under—even with just water—at least twice a day.
Want more deals and vouchers on feminine hygiene products? You can find them all at the Shopee Health And Beauty Hub!