We all have regular F&B haunts that we keep close to our hearts. You know, the ones you aren't too keen to share because you're afraid that someone will spoil the essence of exclusivity for you? Oh, don't worry. We're not here to pry (though we don't mind a scoop if you're feeling generous; just hit us up). We're here to let you in on a couple of secrets; hidden bars in KL that serve creative cocktails and take a little effort to find. Bottoms up!
The Best

Hidden Bars In KL

To Unwind And Disappear From The World 
Away from the public eye, these spots are perfect for unwinding with your closest friends, or an intimate date night.
PS150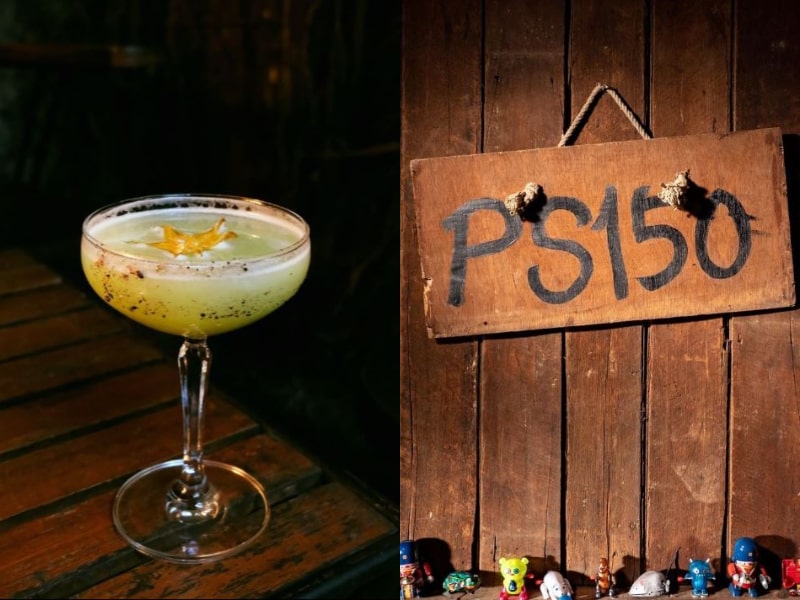 PS150 is a mainstay in the local bar scene, but first-timers might have problems finding the entrance: an old-school toy shop. Once you enter, you'll be transported into a charming pre-war building that houses this hidden bar in KL. Drawing influences from bold Southeast Asian flavours, PS150's repertoire consists of Ketayap Flip, a concoction of pandan-infused white rum and coconut cream. The Melaka Daiquiri is a spin on a classic, with gula melaka syrup giving a tinge of sweetness. 
Address: Ground Floor, 150, Jalan Petaling, 50000 Kuala Lumpur
Opening Hours: Daily, 6pm – 2am
Contact: 03-7622 8777
Website | Facebook | Instagram
Skullduggery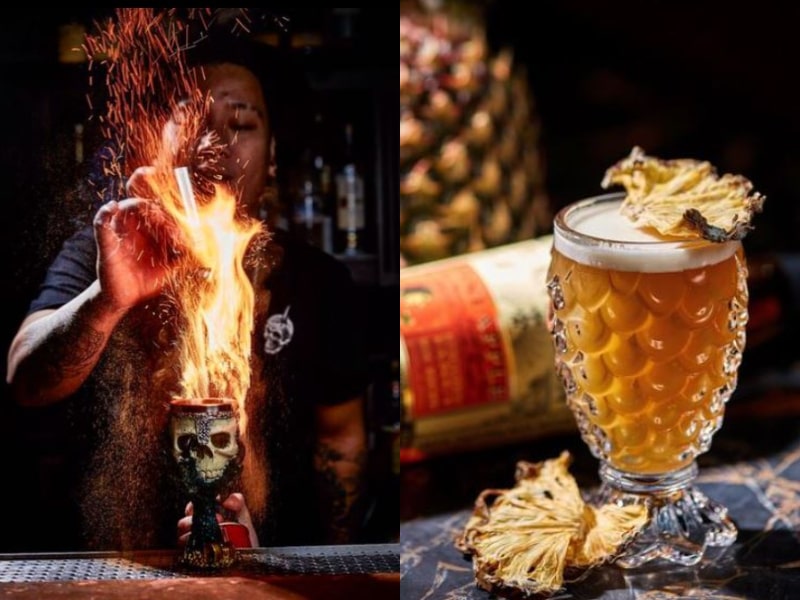 Fancy a night out sipping exquisite cocktails on leather seats with skulls all over? Skullduggery beckons your presence. To reach this hidden bar in KL, you'll have to venture through the back alley behind Huckleberry Food & Fare in Plaza Damansara, go up a flight of dimly-lit stairs, confront an ominous costumed figure with its skull in a helmet, and you're in! The menu is exciting and innovative; spotlights include Smoke Doggy Dog, a whisky-based sipper, and Mother Superior for fans of Bacardi and tropical flavours. 
Address: 2M Plaza Damansara, Jalan Medan Setia 2, 50490 Kuala Lumpur
Opening Hours:
Tues – Sat: 4.30pm – 11.30pm
Contact: 017-266 7335
Circa Bar KL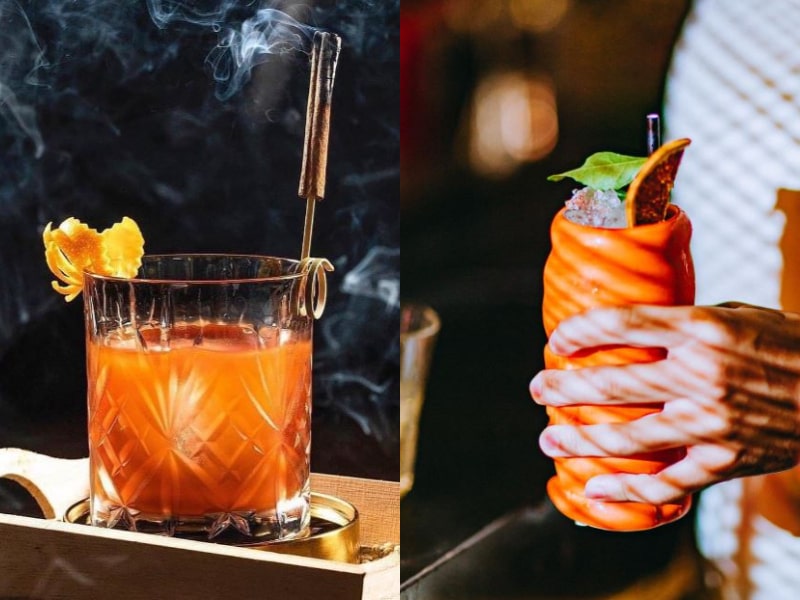 Away from Plaza Batai's busyness, Circa Bar KL is accessible via a literal hole in the wall and a flight of spiral stairs. The frontage is deceptively inconspicuous, making it easy to miss. But the work doesn't stop there—you'll need a passcode to enter on a pay phone, which can be retrieved from the bar's Instagram page. Step inside, a cosy setting of vintage furnishing and dim downlights awaits, mimicking the Prohibition days of the US. Settle in with the Sugus, a gin-forward creation with blueberries, Creme De Mure, and soda. Caffeine junkies will love the Macham Macham, which is essentially spiked cold brew coffee.
Address: Plaza Batai, 6 Jalan Batai, Bukit Damansara 50490 Kuala Lumpur
Opening Hours: Daily, 6pm – 3am
Contact: 014-726 2474
Website | Facebook | Instagram
Soma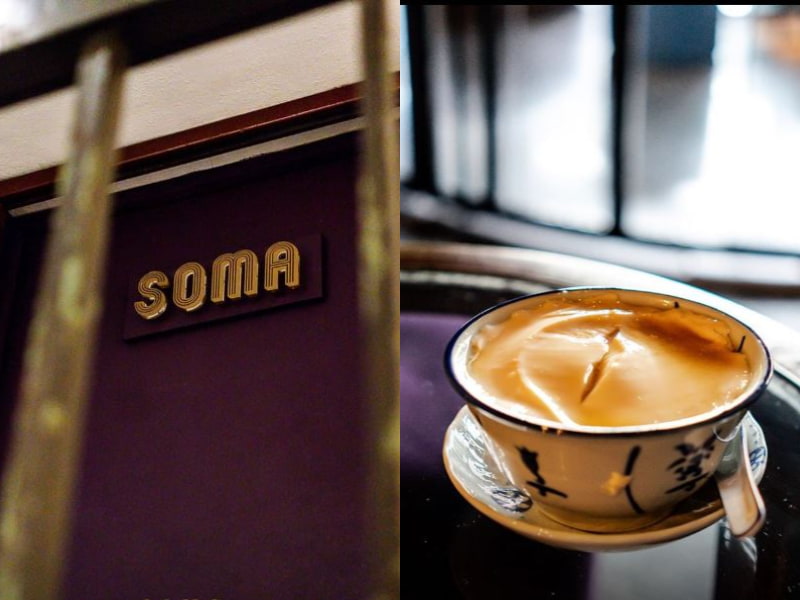 Sandwiched between two shops in TTDI is a brown grill door with the words "SOMA 145A" over it, and it leads to a watering hole where eye-catching and palate-pleasing boozy creations are. For instance, check out the Tau Fu Fah, which is the beancurd dessert we know and love but doused in dark rum. Or Sago Gula Melaka, a refreshing dessert bowl of rum and coconut goodness. The rest of the menu at this hidden bar in KL is just as intriguing, so come expecting to be surprised.
Address: 145A, Jalan Aminuddin Baki, Taman Tun Dr Ismail, 60000 Wilayah Persekutuan
Opening Hours: Daily, 5pm – 12am
Contact: 011-3669 0879
Related: Where To Eat & Drink In TTDI If You Don't Know What's Good
Suzie Wong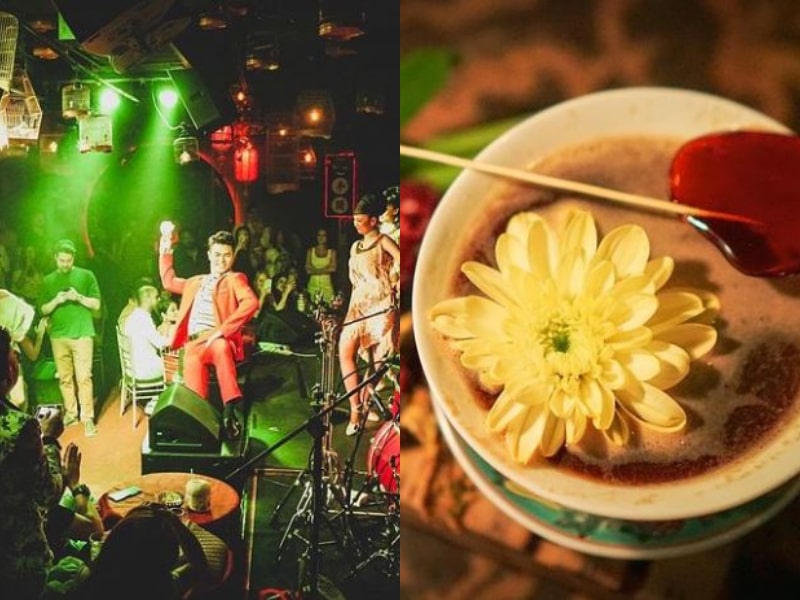 Though its location is hidden, Suzie Wong is an open secret. Famous for its glitzy cabaret shows and oriental-style decor, it's one of KL's most rambunctious bars. The menu is a celebration of familiar flavours: Uncle Wong Cendol, but this rendition comes with Malibu, pandan vodka, Baileys, coconut cream and gula melaka syrup; Lai Chee Kang, a playful interpretation of the popular sweet soup with potent vodka. Suzie Wong is as busy as it can be on weekends, so reservations are highly recommended. 
Address: Wisma Lim Foo Yoong, 86, Jalan Raja Chulan, Kuala Lumpur, 50250 Kuala Lumpur
Opening Hours:
Thurs – Sat: 6pm – 1am
Contact: 017-226 6480
Website | Facebook | Instagram 
The Attic Bar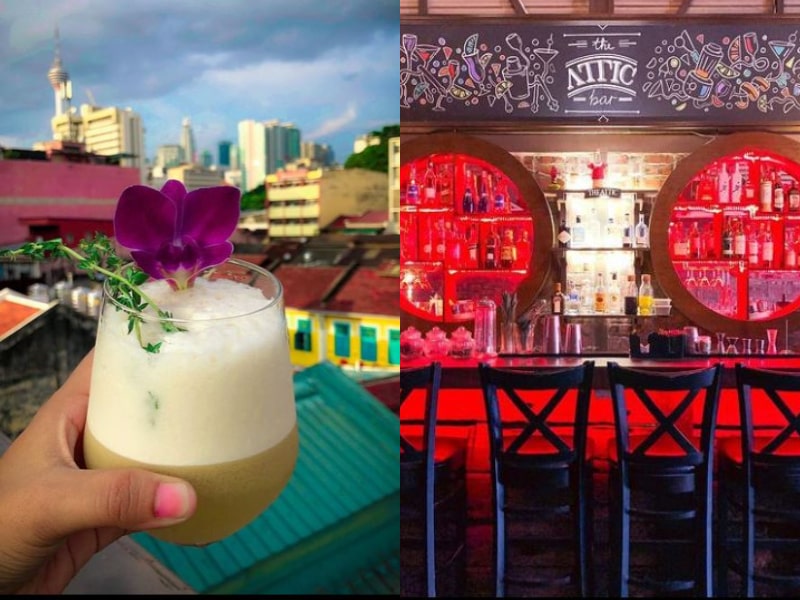 Situated discreetly atop a backpacker's hotel in Chinatown, The Attic Bar will have you pass through a guest house and then two flights of stairs to reach its breezy heights. Sip on a range of tuak-inspired drinks, from martinis to highballs while the unobstructed views of the city's most impressionable landmarks, the Petronas Twin Towers and the KL Tower, accompany you. 
Address: Third Floor, 15, Jalan Balai Polis, Kuala Lumpur City Centre, 50000 Kuala Lumpur
Opening Hours:
Sun – Thurs: 5pm – 1am
Fri – Sat: 5pm – 2am

Contact: 012-393 8627
Website | Facebook | Instagram
The Deceased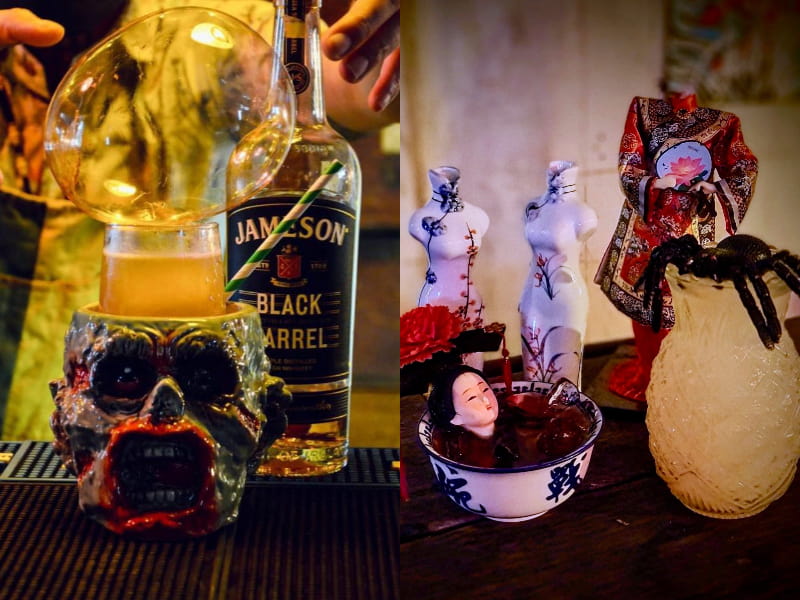 Raise a glass to the afterlife at macabre-themed The Deceased, a playful joint where the morbid and mortified are everywhere—from severed hands and talismans to skull mugs and lifelike effigies. To enter this ill-omened hidden KL bar, you'll need to ascend a shadowy staircase. The cocktails here summon all kinds of spirits (not literally we hope). For instance, from the rum-based Toyol to the Tea Of Oblivion with gin and jasmine tea as its base. 
Address: 55, Jalan Sultan, City Centre, 50000 Kuala Lumpur
Opening Hours: 
Wed – Mon: 5pm – 12am
Contact: 012-596 2078
Visit These

Hidden Bars In KL

For Intimate Catch-Ups Over Tasty Drinks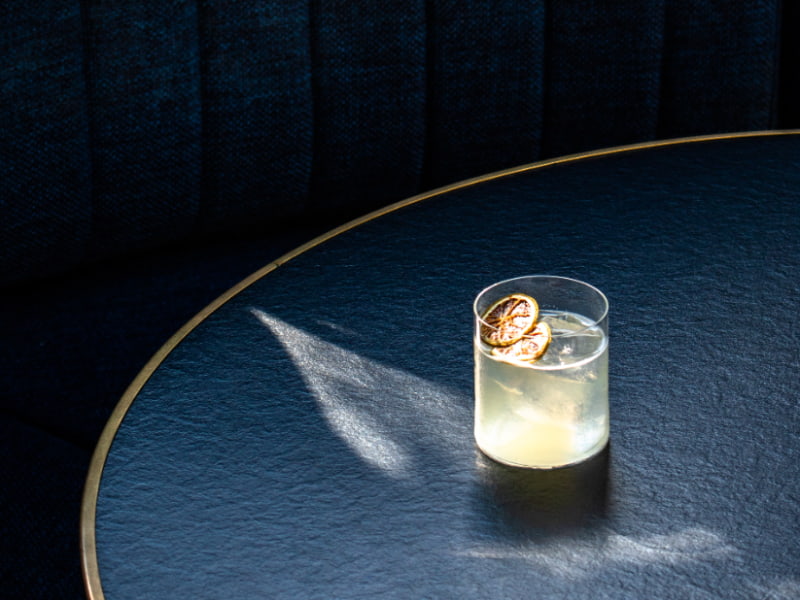 There you go, a list of hidden bars in KL for you to let loose away from prying eyes. We advise making reservations at these spots, especially during the weekends and holidays, because they get filled up quickly. We've got more recommendations on cocktail bars in the Klang Valley, and if you prefer being your own mixologist, these recipes will come in handy.