If you've seen someone completely decked out in designer streetwear brands, they're probably a hardcore hypebeast. At least, that was the original definition when the term first came about. More specifically, hypebeasts were known as brand-chasing individuals who are obsessed with the trendiest or most "hyped up" streetwear pieces. And they'd like everyone to know it. While that's still true, the term "hypebeast" has gone beyond its derogatory connotations. Whether you define hypebeasts as self-expressive fashion enthusiasts or as designer-logo addicts, there's no denying their distinctive sense of style. Continue reading to find out how you can emulate the hypebeast style with a few essential streetwear pieces.
8 Ways To Tap Into The

Hypebeast Style
Keep It Casual With Hoodies, Logo T-Shirts, And Sweatshirts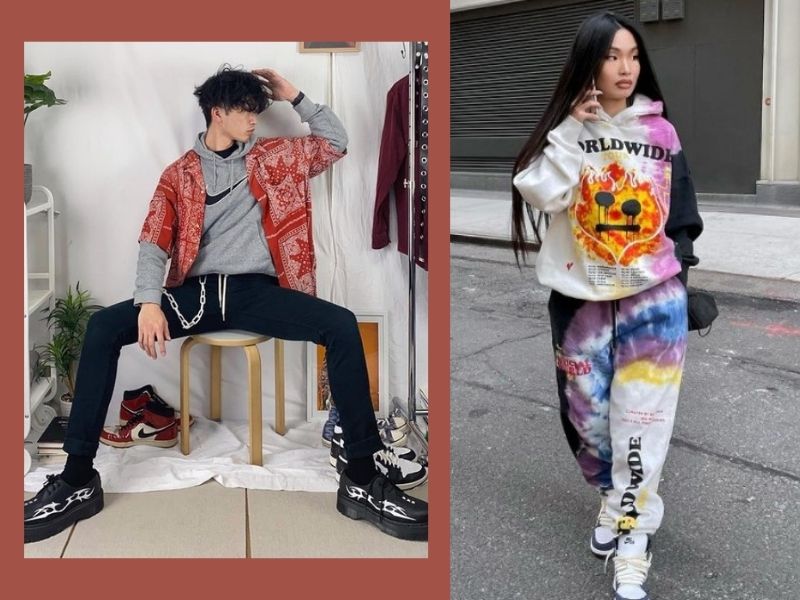 Besides dressing to impress, the hypebeast style generally leans towards the more casual side of the fashion spectrum. Graphic hoodies or sweatshirts combined with a matching pair of sweatpants are a popular outfit combination in the hypebeast scene. Favoured designs that you'll find most hypebeasts wearing usually consist of designer or sports team logos. 
However, to avoid selling off your left kidney for one top, you can rock your favourite artist's concert merch instead. Don't fancy wearing a bulky, long-sleeved layer? Then logo T-shirts will be a better alternative for when you want to make a statement. 
Ditch Skinny Jeans For Baggy Cargo Pants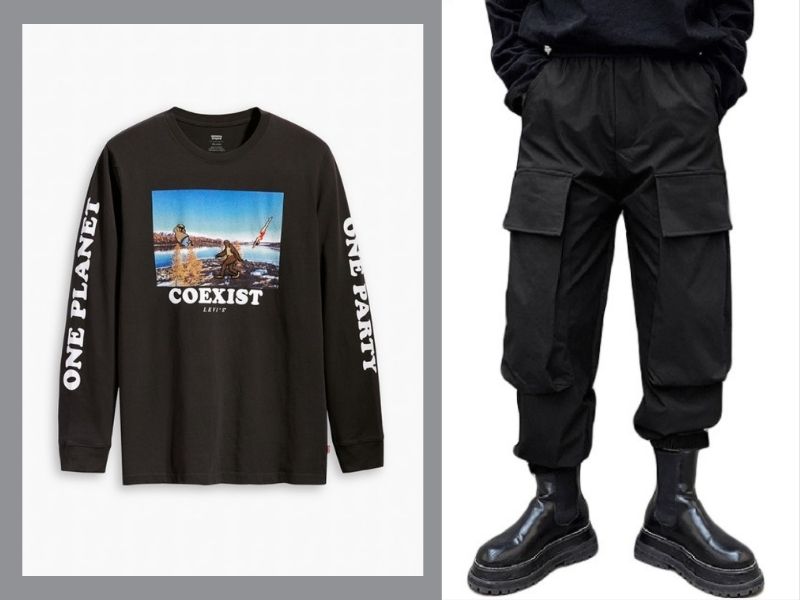 If there's one thing that the pandemic has taught us, it's that fashion and comfort go together. And the hypebeast style is no stranger to this concept with its loose and oversized clothing. So put away the skinny jeans for now and swap them out for utility cargo pants. 
If you like wearing printed tops, then stick to neutral solid colours (preferably black, grey, or army green) to prevent print clashing. Or embrace bold patterns like the classic camo print for a rugged edginess to your hypebeast outfit. 
Straight-Leg Jeans Are The Only Exception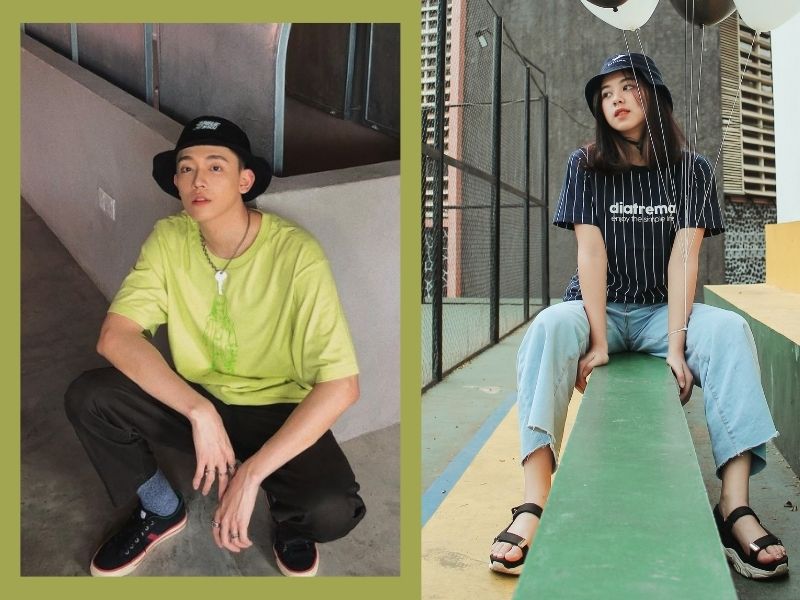 When it comes to choosing jeans, you can always bet on straight-leg jeans to be the go-to choice. They're loose enough to walk around comfortably in, and also tapered to make you look smart and put together. Take inspiration from the '90s aesthetic by pairing your medium-wash denim with a graphic T-shirt and a bucket hat for a retro outfit combo. 
Dress Up With Pleated Trousers & Boxy Blazers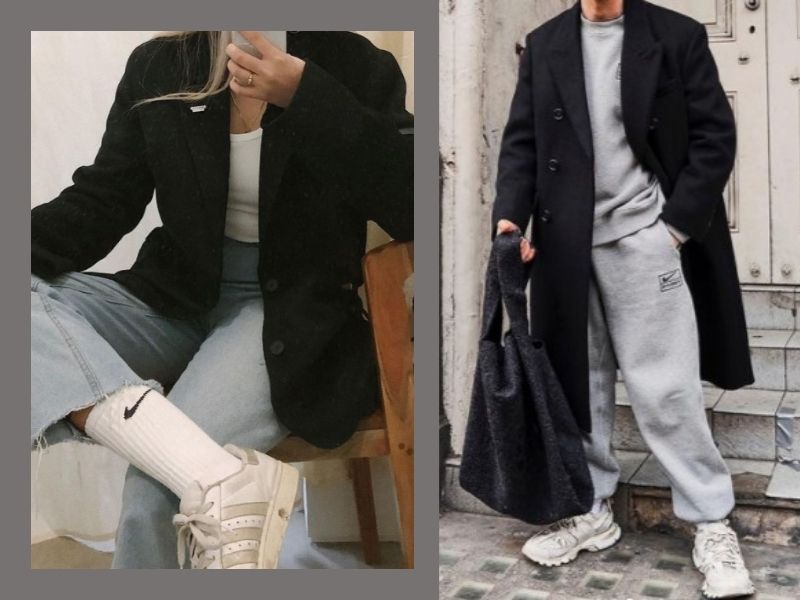 Streetwear trends are now dressier than before, often incorporating elements of formal wear with loungewear for a sophisticated take to hypebeast style. But instead of tailor-made suits, boxy blazers and wide-legged pleated trousers reign in most streetwear ensembles. You can choose to wear these pieces together or style them separately for a more smart-casual look. 
Blazers are typically worn with a full sweatsuit set in many hypebeast outfits—though it's a fatal combination in Malaysia considering our sweltering humidity. So unless you're planning to stay in the mall where the air-cond is on full blast, some adjustments are needed. 
For ladies: Replace the hoodie with a ribbed tank top to add a feminine touch to your androgynous get-up. For men: Opt for a graphic tee and beanie to break up the formality of the suit. 
Look Boyfriend Material With Bomber Jackets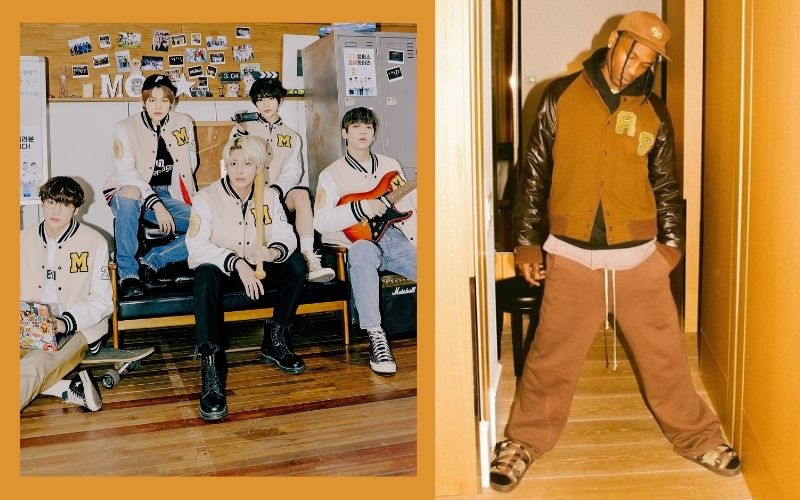 Though initially reserved for pilots during World War II, the bomber jacket is now an outerwear staple in everyone's wardrobe. With the hypebeast fashion, they come in a variety of styles and materials. Varsity or letterman bomber jackets lend a youthful and boyish look to any casual attire—a common style option among K-pop inspired outfits for men. 
Meanwhile, satin bomber jackets offer a luxurious feel that can be easily dressed up or down. For the college boyfriends: Don't forget to throw on a baseball cap to show off your preppy and sporty side. 
Make A Statement With A Colourful Windbreaker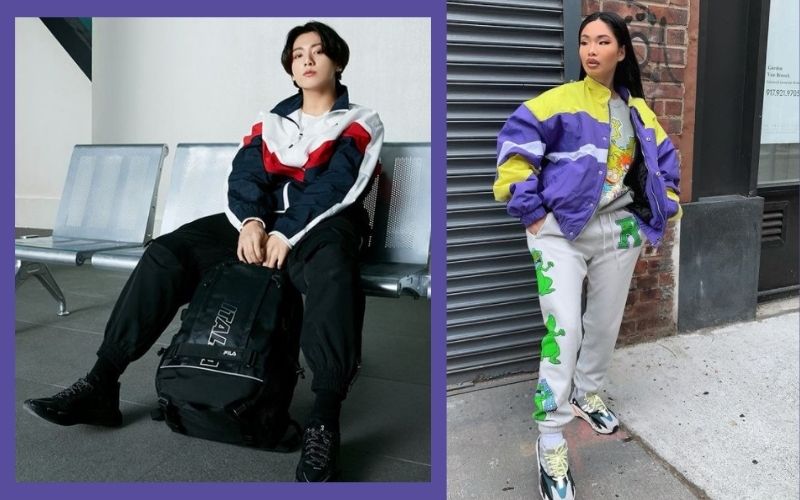 Brighten up your hypbeast style with a colourful vintage windbreaker to express your fun-loving attitude and fashionable taste. They're usually styled with either cargo pants or sweats of the same colour scheme for a cohesive, monochromatic look. Otherwise, allow your statement jacket to stand out even more by pairing it with some plain, black sweats. 
Up Your Sneaker Game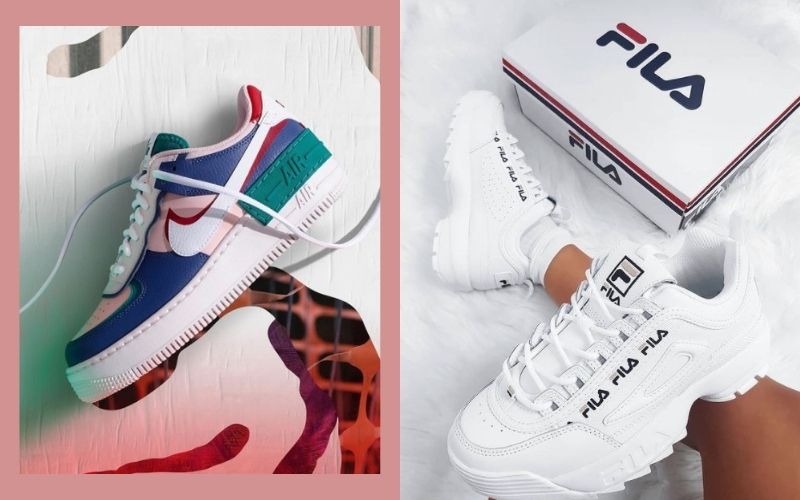 The hypebeast style won't be complete without a plethora of sneakers to fill up your shoe cabinet with. Most hypebeasts are constantly up to date with the latest shoe drops. They keep their eyes and ears open to whatever is currently trending in the sneakers market. Some streetwear-approved styles include: the chunky white FILA Disruptors, the Nike Air Force 1s, the Adidas Yeezy Boost collections, and the Nike Air Jordans, just to name a few. 
Like all things hypebeast, these sought-after sneakers are admittedly rather costly. So, we'd suggest you carefully think through your options before purchasing. Start with a versatile pair of white sneakers as they're easiest to match with any outfit combination. Once you have your classics, then you can consider the trendier pieces. 
A Fanny Pack Is A Must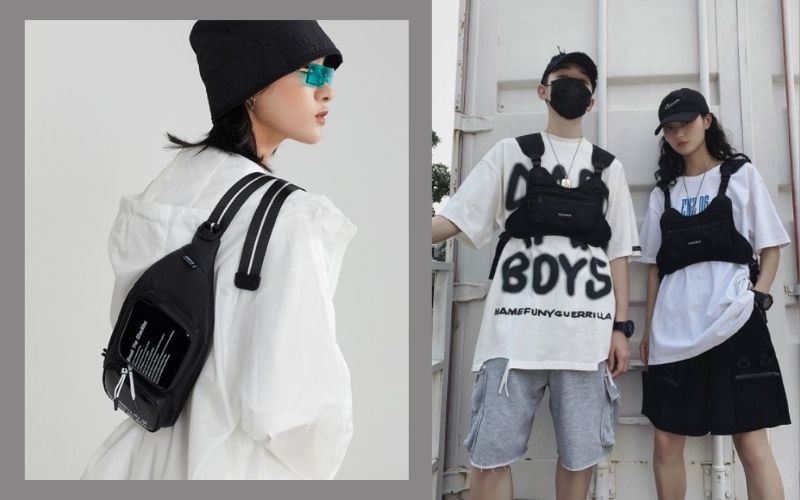 Remember those dad-ish belt bags that you see uncles and aunties wearing at the hawker stores? They're now fashionable again and don't seem to be going out of trend any time soon. Whether you love it or hate it, no hypebeast style is complete without the fanny pack. Alternatively, you could also opt for the chest rig to get a more utilitarian vibe. 
Flaunt Your New

Hypebeast Style

With These Wardrobe Pieces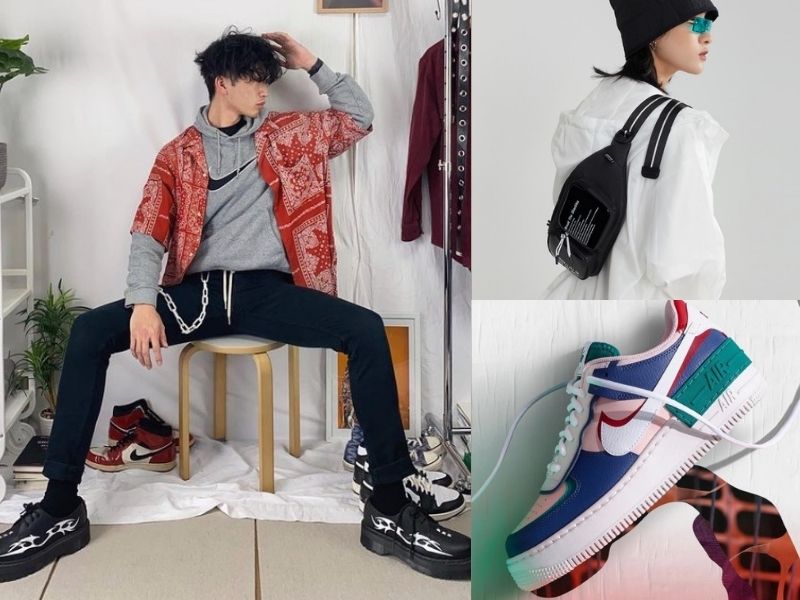 So now that you know what you need to recreate the hypebeast style, it's time to put together some sick outfits for the 'gram. Looking for more TikTok aesthetics to wear for your next TikTok video? Then check out our other articles for detailed styling tips on how to dress like an E-boy or soft girl.