Styling can be a hit or miss when it comes to casual wear for men. Some days you're able to come up with a solid outfit, and other days you're just throwing on the same shirt and pants combo you wore yesterday. Whether you lean towards the minimalist style or prefer a more rugged look, knowing the basic fundamentals of styling will help you transform your outfits instantly. Here are some tips to help you get started. 
Basic Casual Wear Essentials For Men
A key element to having a good sense of style is having a solid foundation to build on. Let's admit it, buying the basics can be really boring. However, if you want to be able to mix and match your clothing effortlessly, then those "boring" pieces are needed. These are pieces you may already own in your closet, but if you don't, then it's about time you start adding them in. 
Plain T-Shirts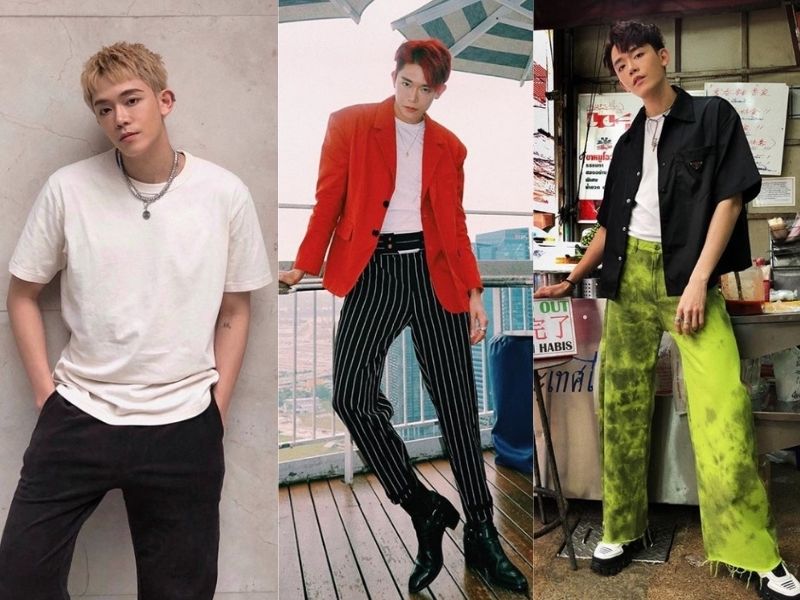 T-shirts are some of the most versatile casual wear pieces for men that can be matched with practically everything. They go well with formal suits for dressier, modern attire. You can also keep it casual with your go-to jeans and sneakers. With these, it's best to opt for a simple crew neck in neutral colours; black, navy, grey, and white. We're not saying you should stay away from bright colours, just don't let them overwhelm your entire closet. Be sure to find one with the proper fit, but not so fitting till it hugs the body. 
Plain Polo Shirts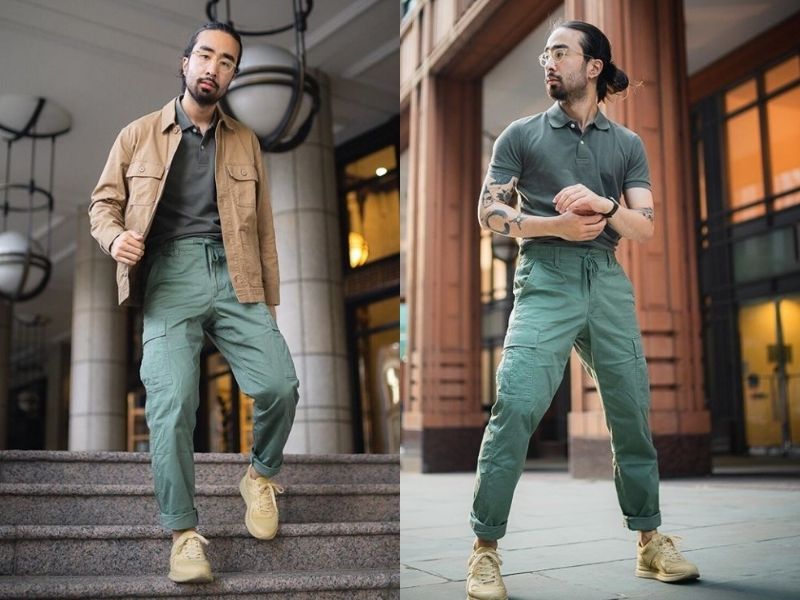 Plain polo shirts get a bad rep for being the ultimate dad shirt, and they certainly can look like it when styled with cargo shorts and sandals. However, they offer a smarter alternative to your plain t-shirts and is a closet casual wear essential for all men. Similarly, like the t-shirt, it shouldn't hang loosely off your body, lest it gives off that undesired dad shirt vibe. When it comes to fit, go for one with the shoulder seams sitting directly on the shoulders, the hem hitting just below the waistline around mid-crotch, and the sleeves cutting off at the bicep area. Once you find the right proportions, you'll instantly look more polished. 
Denim Jeans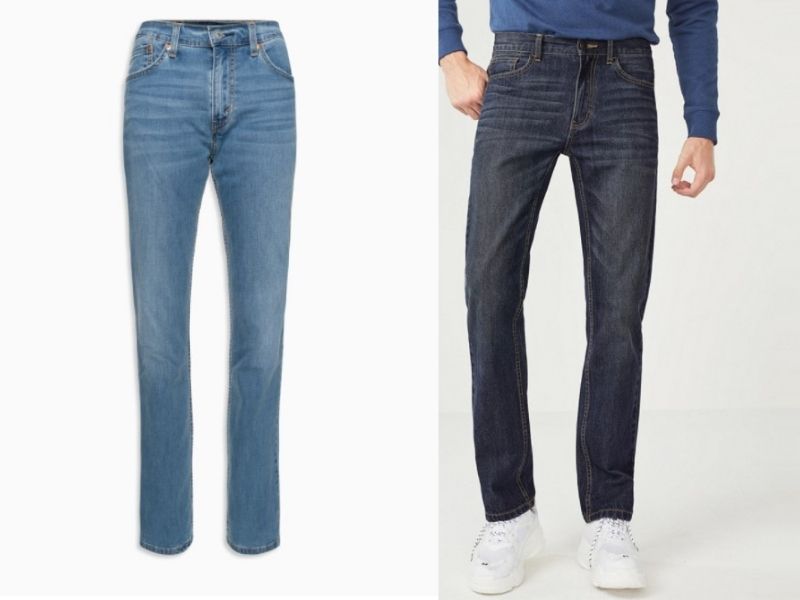 Denim jeans have been a classic staple in any casual wear for men. They were present in many throwback retro styles and they're still just as fashionable today. Firstly, avoid stocking up on too many ripped jeans. While they do add a lot of character to an outfit, they can also be very difficult to style for that reason. You can never go wrong with a pair of dark-washed jeans and a straight-legged fit for a sleek, clean-cut look. Similarly, neutral colours like black or white will also be a good addition to the wardrobe. Otherwise, a lighter wash will be more suitable for a laid-back style. 
Chinos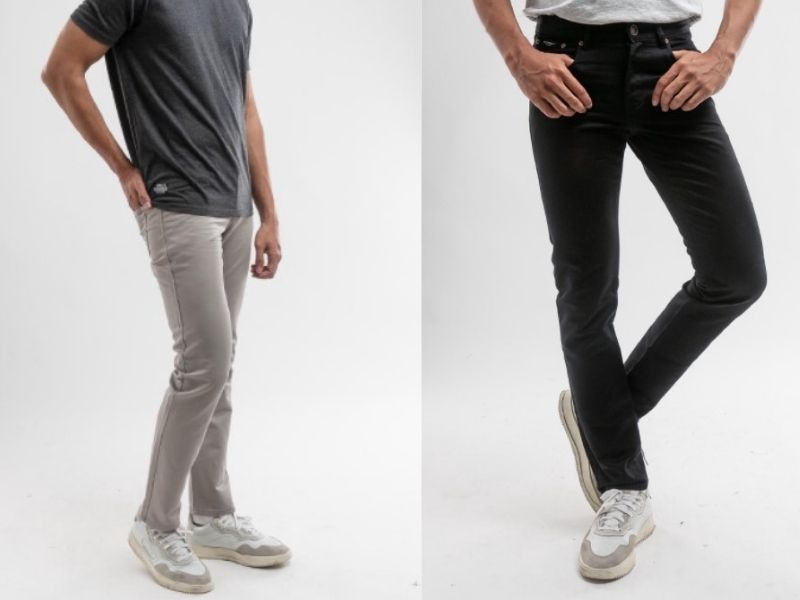 The smarter alternative to denim jeans would be chinos. They're great for all occasions, as you can easily dress them up with your polo shirts or down with the plain t-shirts. A good pair of chinos should be fitting but still breathable. It should sit nicely around the waist without needing a belt. As for the hips, thighs, calves, and ankles, they should have a bit of room to prevent the chinos from looking too tight. Colour-wise, you'll have easier time styling colours like black, navy, grey, beige, and khaki, as they're the most interchangeable.  
Outerwear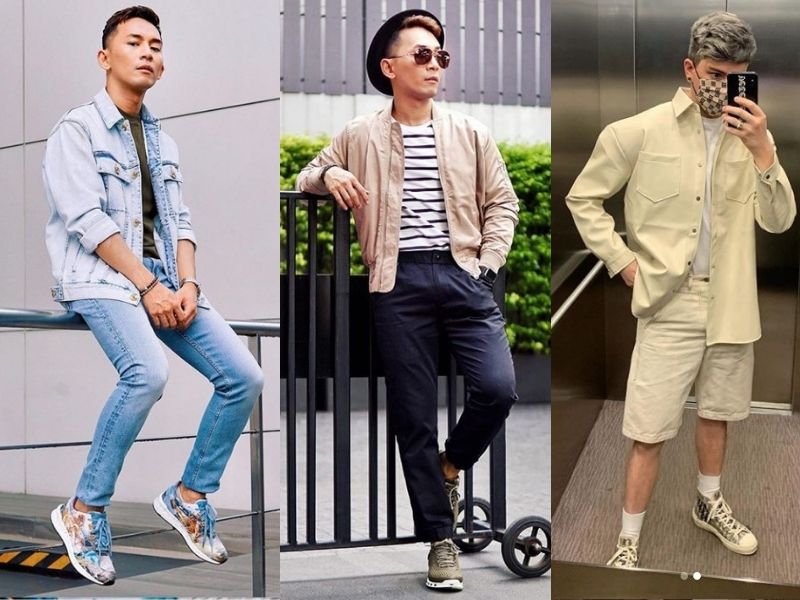 A good outerwear piece is another basic casual wear staple for men. They can instantly take your outfit to the next level and make it more stylish. The pieces you should have are the standard denim and bomber jacket since these are classics that will never go out of style. Another option would be the overshirt, otherwise known as the 'shacket'. As its nickname suggests, it's a hybrid between an oversized shirt and a jacket. It's the perfect outer layer piece to throw on, because it's not as heavy-duty as a jacket but is somewhat more defined than a button-down. 
Accessories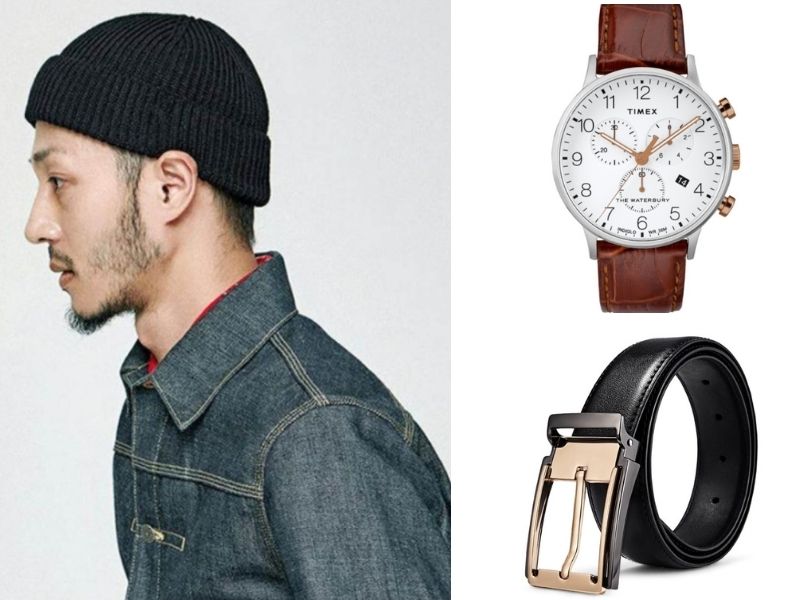 Outfit repeating is completely acceptable when done correctly. It all comes down to switching up different elements of your clothing and accessorising. By adding a few accessory pieces, you can make a huge difference to your outfit. This is because accessories add a hint of flair and personality to your sense of style. However, it's also crucial to not go overboard with it. Some subtle accessories to include in every casual wear outfit for men are a simple watch, leather belt, and silver jewellery (bracelets and necklaces). 
Avoid chunkier designs for now unless you want to make a statement, but remember to not let the accessories wear you. Another thing you might want to take note of is to match the metals of your jewellery. This will help make your accessorising look a lot more cohesive and sophisticated. Alternatively, if you're not too fond of jewellery, you can go for a headpiece instead, such as baseball caps or beanies. 
Footwear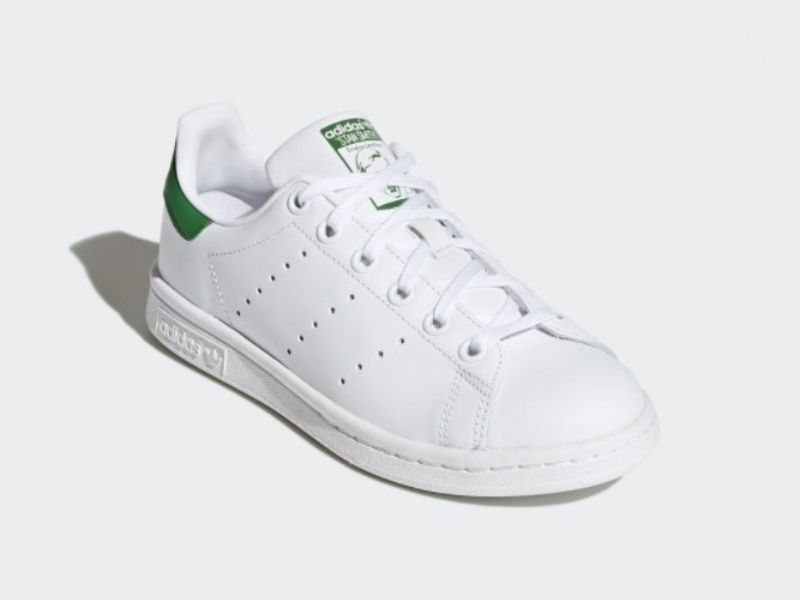 You probably already know the pattern by now, but here's another reminder to drive home the point. As with the rest of the items on this list, keep your footwear plain and simple. A pair of white sneakers are an absolute must-have for men's casual wear, as they complement the rest of your outfits nicely. A low-top, streamlined design would offer an overall chicer and smarter appearance. Otherwise, for a non-conventional yet flexible fit, the chunky "dad sneaker" could be your preferred choice. 
Put Together Your Wardrobe Essentials To Make The Most Of Your Best Casual Wear For Men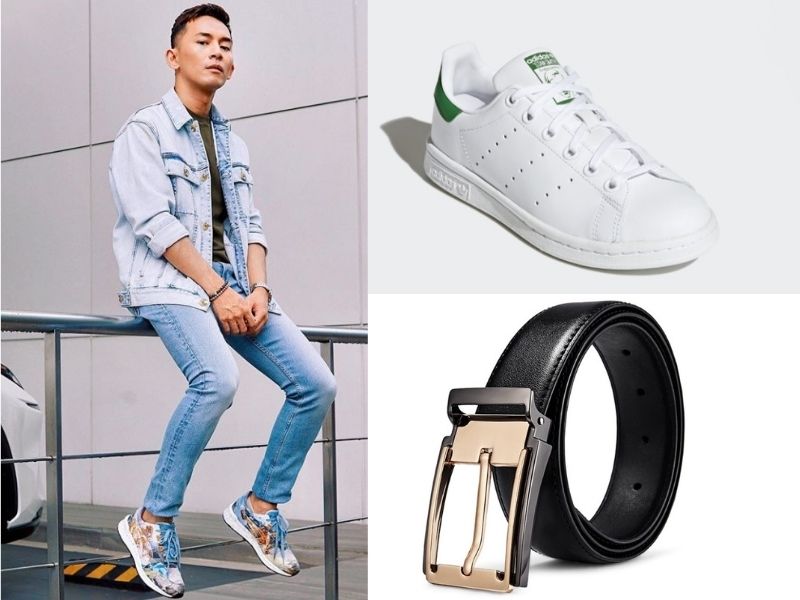 Before you start exploring your own sense of style, you've got to familiarise yourself with the basics first. This way, you'll be able to maximise your wardrobe to the fullest, saving you both time and money since you won't run out of clothes to style. We hope this list was a helpful reminder towards your options for men's casual wear essentials. Don't forget to check out our other article on how to style beanies for more men's fashion topics!