Now that the SPM examination is coming to a close, your teenage kids can soon breathe a sigh of relief and look forward to a nice, relaxing break. If they have plans to apply for scholarships in Malaysia, they can rest assured that there are many government and private options that can help give them a headstart in achieving their fullest potential. To ease their search, we've rounded up the top local and overseas scholarships in Malaysia to look out for in 2023.
Note: This list is by no means exhaustive, but it will be updated from time to time to reflect the latest scholarships.
What Are The

Scholarships

In

Malaysia

To Study Abroad

In

2023

?
Here are 13 of the top scholarships in 2023 for an overseas experience.
1. ASEAN

Scholarship

For

Malaysia
Sponsored by Singapore's Ministry of Education, this scholarship offers qualified Malaysia students a two-year pre-university (pre-U) course in selected Singaporean junior colleges. Benefits include annual allowance, hostel accommodation, school fees, subsidised medical benefits and insurance coverage, and more.
2. Bank Negara Malaysia Kijang Scholarship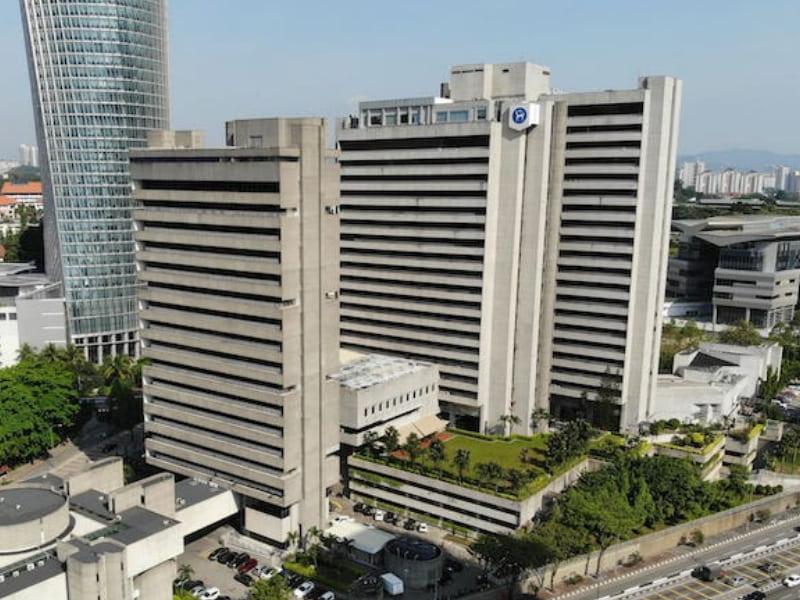 The Kijang Scholarship awards eligible Malaysian teens tuition fees and allowances to pursue pre-U programmes at Bank Negara's approved local colleges. Scholars can then apply for the Undergraduate Scholarship, which allows them to further their studies locally or abroad in disciplines related to economics, accounting, finance, and actuarial science, among others.
3. CIMB ASEAN Scholarship
This highly selective full scholarship is unique in that it offers Malaysian students the opportunity to pursue a wide range of studies locally or abroad, even though scholars are expected to return to CIMB to build a career in the finance and banking industry. Those expecting or have secured acceptance from reputable universities can apply in the next 2023 intake.
4. JPA Overseas Scholarships
Malaysia's Public Service Department (JPA) has two highly sought-after scholarships for Malaysian students to study abroad in 2023 – Program Penajaan Nasional (PPN) and Program Khas Jepun, Korea, Perancis, Jerman (JKPJ). Both programmes are sponsorships in the form of variable loans.
The PPN sponsors elite SPM leavers to further their studies from pre-U to degree in renowned universities in the UK and US. It involves a stringent selection process by JPA, where only qualified students are invited to apply for the programme.
The JKPJ is designated for SPM leavers interested in pursuing courses in engineering, science and technology, and social sciences. It covers pre-U as well as a diploma or degree programme in Japan, Korea, France, or Germany. Applications are open to all online.
5. Khazanah Global Scholarship
This is one of the most prestigious scholarships to study abroad in 2023. It offers bright talents a full ride to pursue A-levels at Kolej Yayasan UEM followed by undergraduate studies at premier universities overseas. Upon graduation, scholars are provided with leadership training and job attachments at leading organisations in Malaysia.
6. Kuok Foundation Study Awards
Recognising the need to break the cycle of poverty through education, Kuok Foundation Berhad offers a mix of financial aid to cater to the needs of deserving Malaysian students. Scholarships, loan-grants, and grants are available for Malaysian public and private higher education institutions, as well as British and Singaporean public universities.
7. MEXT Scholarship
For SPM leavers interested in pursuing their undergraduate studies in Japan, applications for the MEXT Scholarship, sponsored by the Government of Japan, open in March or April every year. Malaysian students who have achieved excellent results in the Examination for Japanese University Admission and plan to enrol in a Japanese undergraduate university or college are welcome to apply. However, the scholarship covers only a portion of living expenses and tuition fees so some personal financing is still required.
8. Maybank Group Scholarships
Another option for those considering a career in finance and banking is the Maybank Group Scholarship Programme. It provides Malaysian students access to quality undergraduate education in selected disciplines at top-tier universities in Malaysia, Australia, the UK, and US. 
Closer to home, the ASEAN-Maybank Scholarship Programme allows students to experience undergraduate life at prestigious universities within the ASEAN region.
9. PETRONAS Education Sponsorship Programme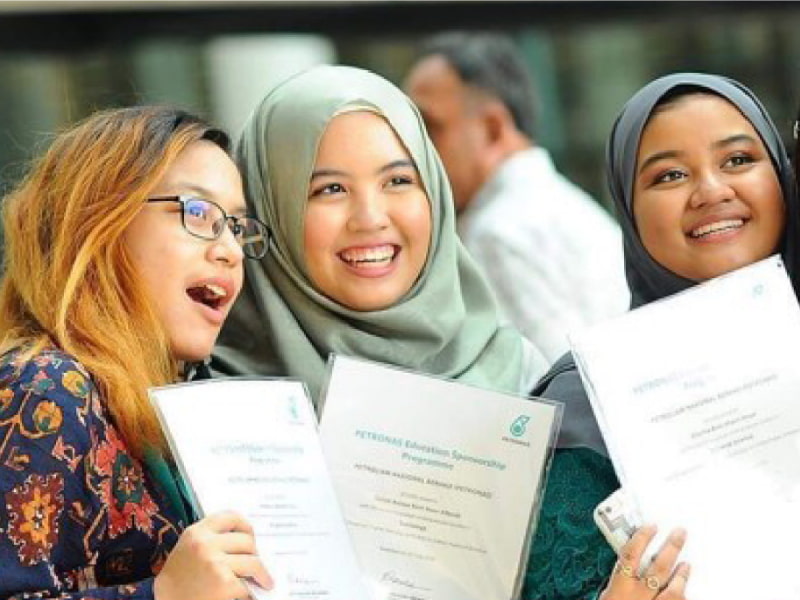 This scholarship is aimed at nurturing Malaysia's young talents into future industry leaders who will contribute towards the growth of PETRONAS and the nation. It is open to outstanding SPM candidates who are interested to pursue fully-funded undergraduate studies in oil and gas-related fields at Universiti Teknologi Petronas or overseas universities.
10. Shell

Malaysia Scholarship
This is another scholarship that will provide school-leavers with a gateway into the oil and gas industry. Ideal for aspiring engineering, science, and commercial students, this scholarship provides A-levels and undergraduate degree support in prestigious local or international higher education institutions.
11. Yayasan Sime Darby Undergraduate Excellence Scholarship
Yayasan Sime Darby's Excellence Scholarship 2023 is another top choice for first-year undergraduates or those who have obtained an offer to pursue their studies in selected local and overseas universities. Those partial towards business, social science, engineering, IT, architecture and built environment, science, and agriculture courses are encouraged to apply. If successful, tuition fees, monthly stipends, as well as laptop and book allowances will be provided for.
12. Yayasan TM Future Leadership Scholarship Programme
This is a full scholarship for SPM leavers enrolling in selected institutions for overseas programmes, Multimedia University, or selected private higher education institutions for professional certifications. It covers IT and digital, creative multimedia or cinematic arts, engineering, and management courses, as well as professional certifications. Scholars will be provided job placements in TM Group upon graduation.
13. Yayasan UEM Undergraduate Overseas Scholarship
This scholarship is great for Malaysian students who have their eyes set on studying business, engineering, IT, and actuarial science courses overseas. It starts off with a pre-U programme at Kolej Yayasan UEM followed by a degree course at a renowned international university.
What Are The

Scholarships

In

Malaysia

To Study Locally In

2023

?
Another 10 scholarship options in 2023 if you're looking to stay close to home.
14. INTI

2023

Fast-Track

Scholarship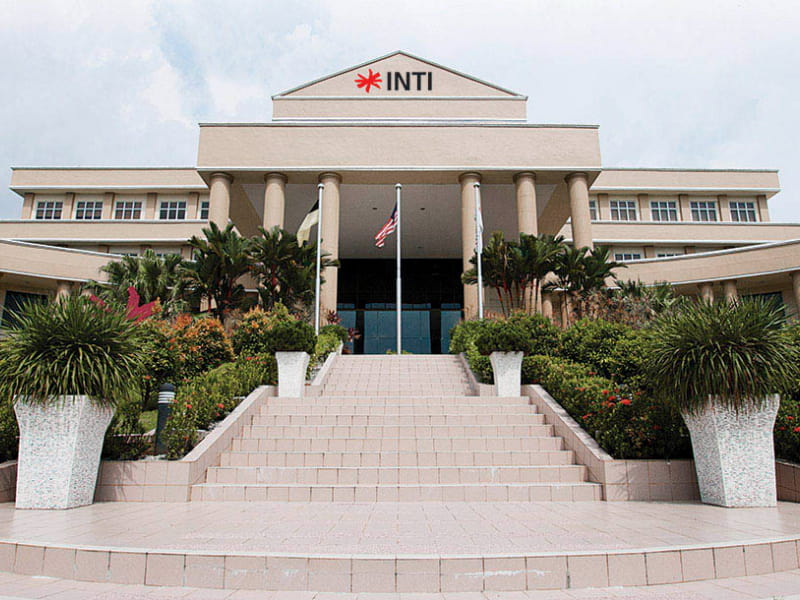 INTI International University & Colleges has opened its 2023 undergraduate scholarship applications. Students who fulfil the required criteria in their SPM, IGCSE, O-Levels, or UEC trial or forecast results are welcome to apply. Scholarship amount starts from 10% to a full scholarship.
15. JPA Local Scholarships
JPA scholarships for studies within Malaysia in 2023 include the Program Dermasiswa B40 and Program Khas Lepasan SPM Dalam Negara (LSPM).
Program Dermasiswa B40 is a bursary targeted at SPM leavers from B40 families who have secured or commenced their diploma studies in the fields of education, and technical and vocational education and training (TVET) in selected public or private higher education institutions.
LSPM offers exceptional SPM candidates who have scored nine A+ and above opportunities to pursue their tertiary education at selected public or private higher education institutions, and government-linked universities in Malaysia.
16. Khazanah Watan Scholarship Programme
The local version of Khazanah's scholarship gives Malaysia's talents a chance to pursue foundation and undergraduate studies at Khazanah-approved local universities. Scholars also secure job attachments in leading government-linked companies post-graduation.
17. Jeffrey Cheah Foundation – Monash Equity Scholarship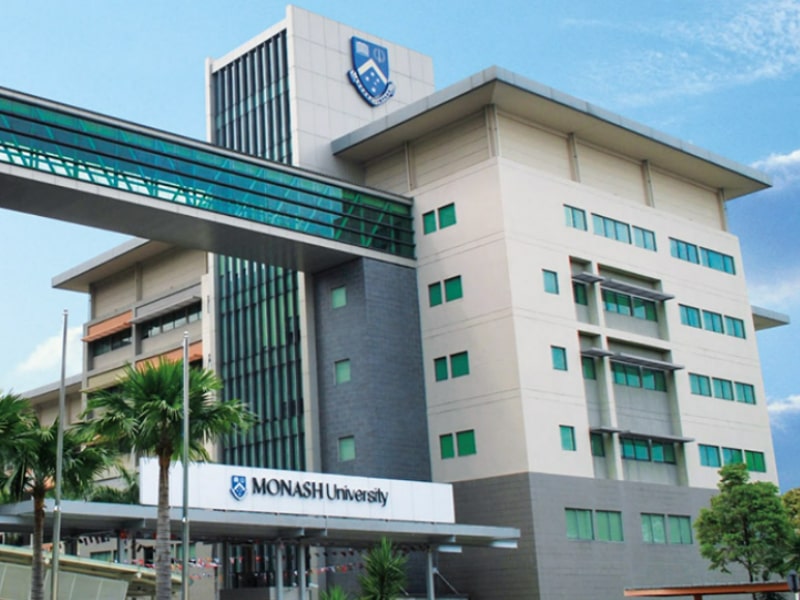 The Monash Equity Scholarship is open to financially deserving Malaysian students with excellent academic records. It covers all undergraduate courses at Monash University Malaysia, except Bachelor of Pharmacy, and Bachelor of Medical Science and Doctor of Medicine.
For those who would like to pursue the Bachelor of Pharmacy course, the Monash Pharmacy Equity Scholarship is available for financially deserving students.
Recipients of both scholarships can expect benefits such as tuition fee waiver, monthly stipend, and/or accommodation.
18. Malaysian Rubber Council (MRC) Scholarship Awards For Undergraduate Studies
The MRC scholarship is suitable for those who are keen to explore a career in the rubber industry. Outstanding SPM and STPM leavers who have secured placement or are pursuing specified courses in public or local private institutions of higher learning may apply. Recipients are entitled to tuition fees, living allowance, internship, and employment opportunities in the industry.
19. MARA Tertiary Education Loan Programme
This programme aids Bumiputera SPM leavers in furthering their studies in diploma or degree levels within fields and local institutions chosen by MARA. Full and partial loans are available for individuals whose families earn below the stipulated monthly incomes.
20. Sin Chew Daily Education Fund
Having pledged scholarships valued at more than RM15.92 million to date, this fund continues to help needy students carry on with tertiary studies. This full-tuition scholarship offers selected diploma or degree courses from 33 participating local educational institutions.
21. Sunway Education Group – Jeffrey Cheah Foundation Need-Based Scholarships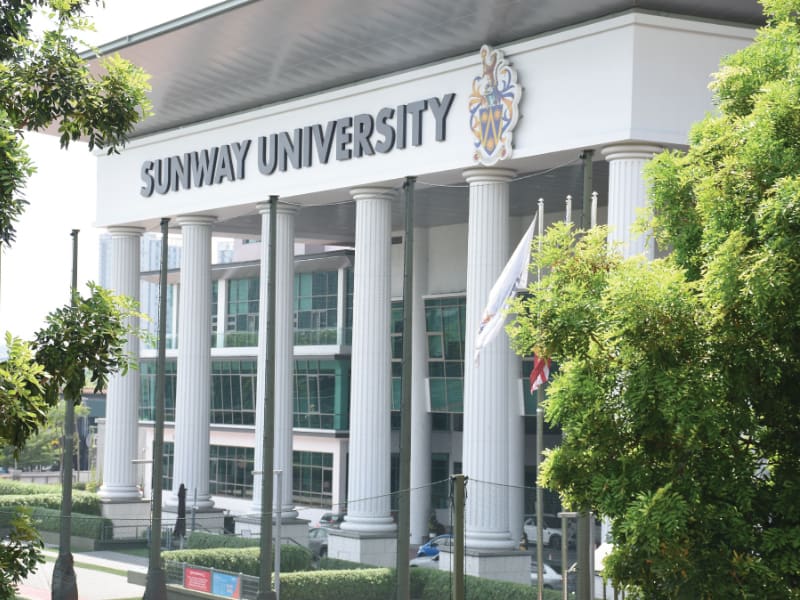 To help alleviate the community's financial plight, Sunway Education Group offers two need-based scholarships to support SPM leavers:
The Jeffrey Cheah Foundation Community Scholarship, which caters to 'budding potentials' from children's welfare homes, NGOs, and underprivileged communities.

The Jeffrey Cheah Foundation Scholarship, which supports youngsters from families with a monthly household income of below RM5,000.
The scholarships are applicable to selected diploma, degree, and professional certificate programmes in Sunway University and Sunway College (KL), covering full tuition fees and more.
22. The Star Education Fund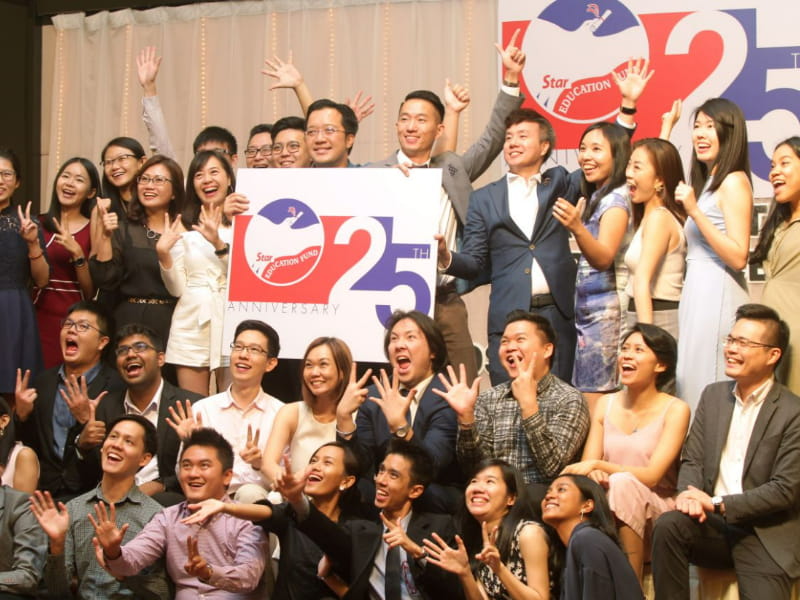 A collaboration between Star Media Group and some of the best educational institutions in Malaysia, this scholarship provides tertiary education opportunities to Malaysia's youths. Do note that it only applies to specific institutions and courses listed on the website.
23. UCSI University Trust

Scholarship 2023
In UCSI University, an array of scholarships and a sports bursary are awarded to deserving students to help fulfil their aspirations. They are offered at foundation, A-levels, diploma, and undergraduate levels, and include waiver of tuition fees and/or allowances.
Help Your Teen Realise Their Ambition With These

Malaysia Scholarships

2023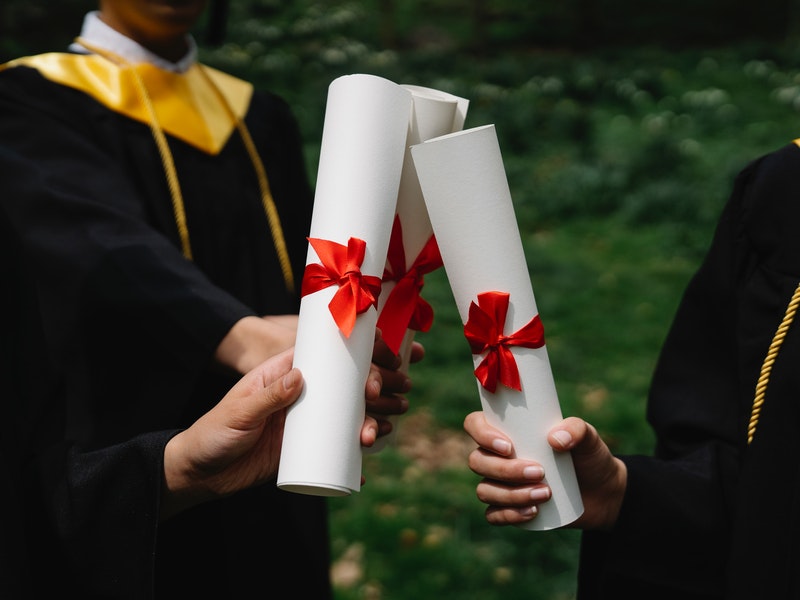 We hope you and your kids will find this list of 2023 local and overseas scholarships in Malaysia useful. Remember that every scholarship's eligibility requirements, and terms and conditions are unique, so read them carefully before submitting an application! In the likelihood that your kid is shortlisted, they may be required to attend a series of tests and/or interviews before a decision is made by the scholarship committee. It's a long process, but it will be worth the hassle when your grown-up kid finally wears the tassel!
Before they leave the nest, consider investing in a laptop and a comfortable backpack that will suit their needs.