As much as we love spending time eyeballing screens, many of us never fell out of love with tabletop games. We still enjoy playing the evergreen classics like Snake & Ladders, Big 2 a.k.a Chor Dai Dee, and Monopoly (or Saidina for a Malaysian twist). While they are undoubtedly fun, adults might be looking for something more *ahem* age-appropriate. Well, if you're looking for adult-themed party games to play during game nights with your raucous buddies, we have just the right recommendations that will cause plenty of giggles, cynical side-eyes, and uncontrollable laughter. Don't say we didn't warn you.
8 Best

Adult Party Games

To Play On Game Nights
Yes, they're definitely NSFK (not safe for kids).
1.   Joking Hazard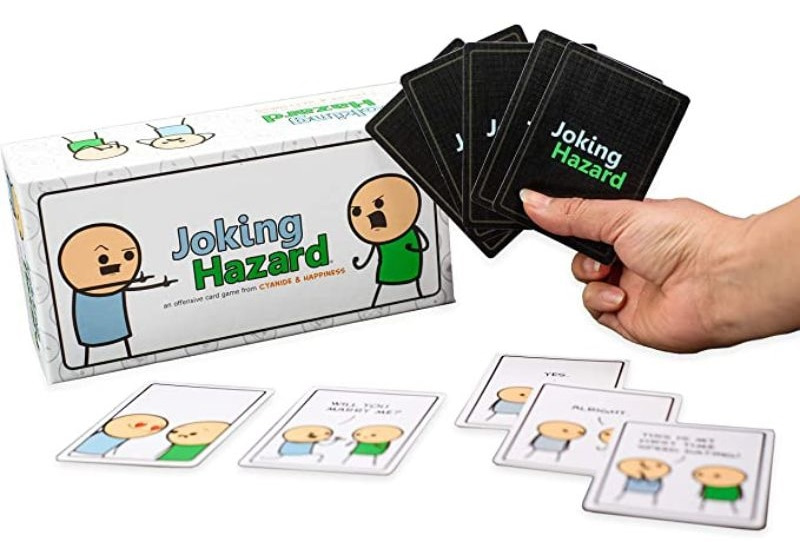 Joking Hazard is billed as an offensive adult card game that sees players compete to finish an awful three-panel comic from a deck of cards. Inspired by the Cyanide & Happiness Random Comic Generator, it will have all the players ROFL with millions of possible combinations featuring crude and NSFW jokes. Impress the judge with your no-holds-barred storytelling!
2.   WTF Did You Say?!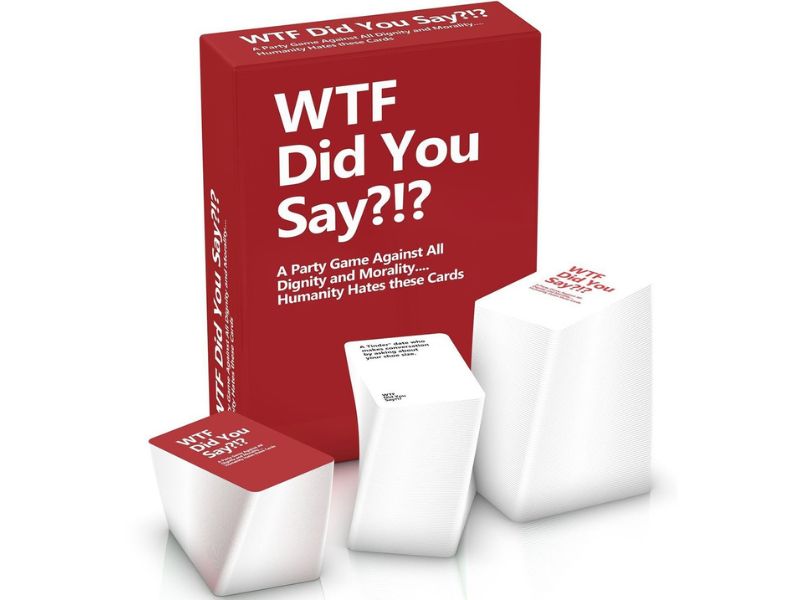 In WTF Did You Say?!, the Reader of Cards (ROC) draws and reads aloud a "red card" and each player then passes their funniest response (a white card) to the ROC. Whoever manages to extract the loudest laughter from the ROC gets to keep the red card, and the player with the most red cards at the end of the game wins! Of course, the cards are chockful of 18+ stuff that pretty much ensues hijinks.
3.   What Do You Meme?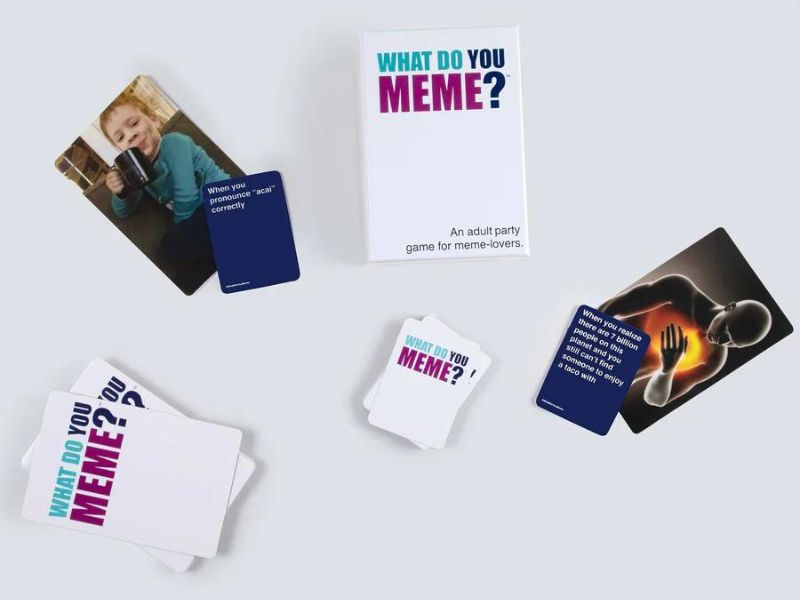 Live for memes? You have to check out this adult party game made for meme lovers. Match photo cards with caption cards to create your own outrageously-funny meme combinations and be crowned Meme King/Queen. Do not think this is a kids-friendly game just because it features everyone's favourite memes. To quote the creators of What Do You Meme?—"There are some things you just can't unhear."
4.   Unstable Unicorns NSFW Edition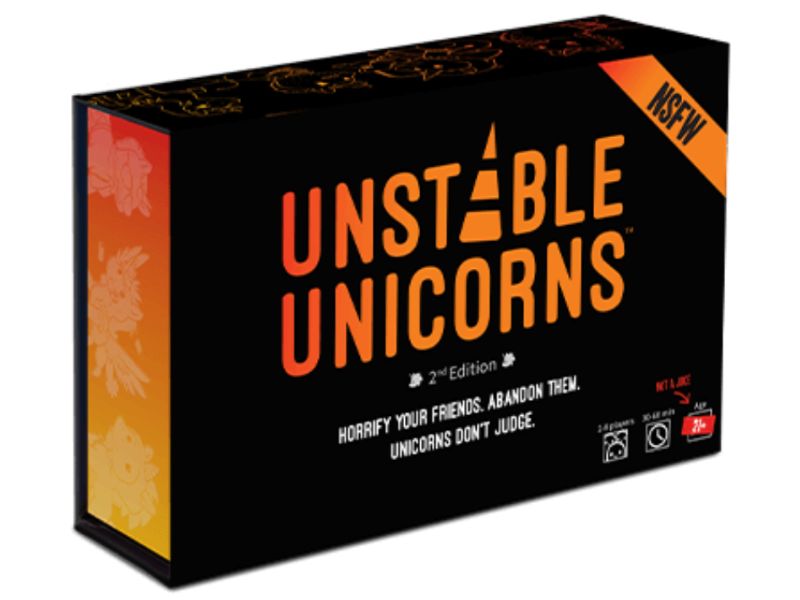 Before you go all "Awww unicorns!" Let this be a warning that Unstable Unicorn NSFW Edition is no sunshine and rainbows. The premise of this game sees players forming their own unicorn army and using a combination of their magical powers to destroy other players' unicorn armies. As per the words of the game creator: "You will love this adult party game if 69% of your conversations involve dirty jokes and inappropriate comments."
5.   Bad People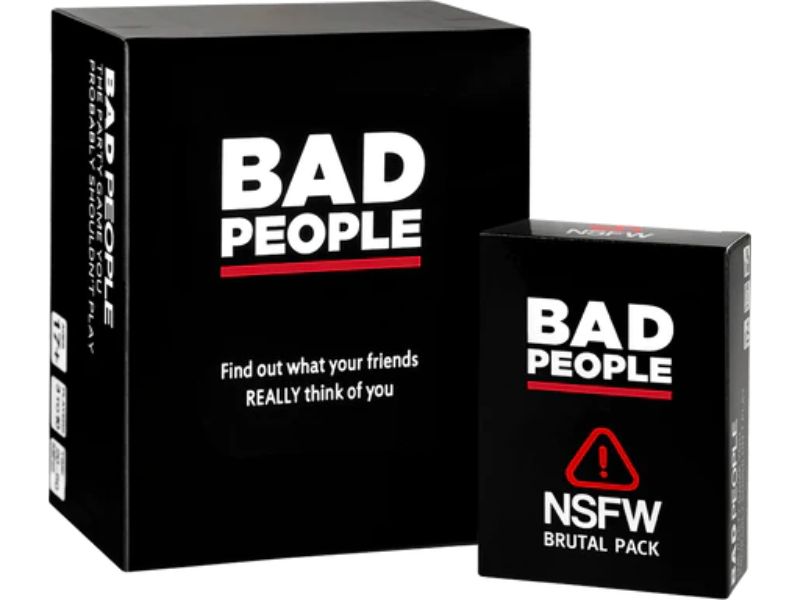 "We are all good people, and you probably shouldn't play this adult party game". Hey, it's on the packaging ad verbatim, not our words. Who are they kidding? This so-called "most savage party game ever made" contains question cards like "most likely to laugh if they saw a blind person trip" and "whose funeral will have the smallest attendance" that lets you find out what your friends genuinely think of you. Play if you dare to put friendships on the line. Not for the easily offended.
6.   The Voting Game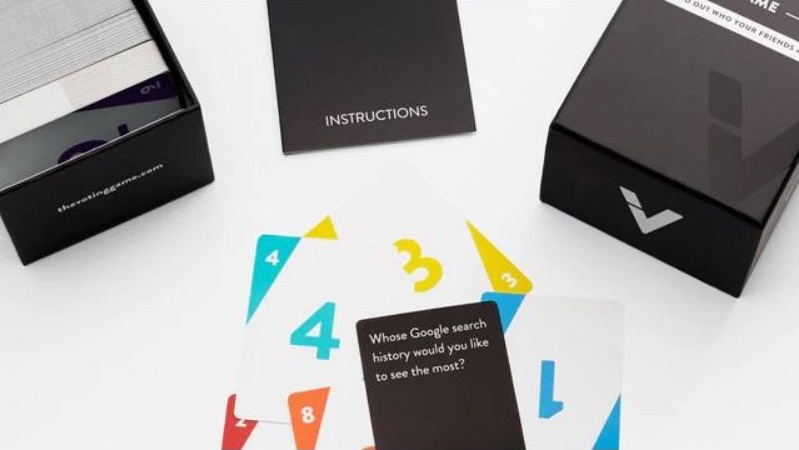 If getting to know your friends more intimately via Bad People is too extreme for your taste, try the Voting Game instead. Each player will vote for the person whom they think fits the description of the drawn cards. Questions range from "who gives the most awkward hug?" to "who isn't wearing underwear right now?" that will surely provoke some fun conversations and good-natured roasting. 
7.   Do Or Drink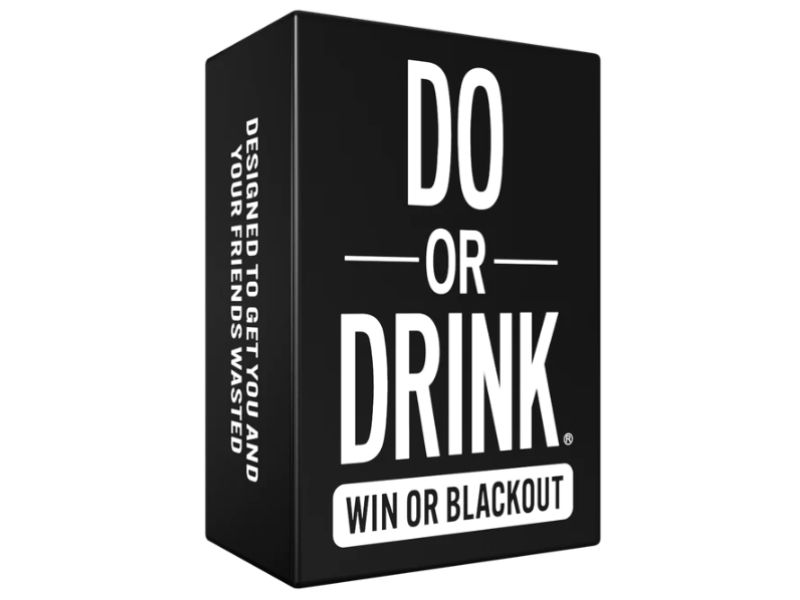 Drinking is par for the course whenever young adults gather together for a good time. Might as well make things 10x more fun with a drinking party game like Do Or Drink. The rules are dead simple—do as the cards say or drink up. With 350 cards in the deck presenting ridiculous dares and savage challenges, you and your drinking buddies will have a (wasted) night to remember for years.
8.   F**K The Game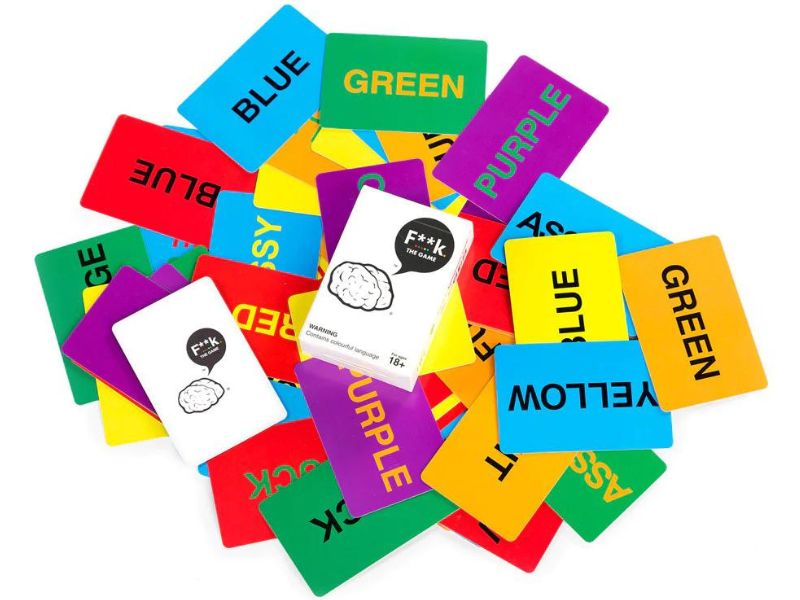 With only four main simple rules, F**K The Game is easy to play, but that doesn't make it easy to win. It will put the players' mental agility to the test by toying with the Stroop effect. In addition to having your brain up in knots trying to say the correct answers, players are also required to swear out loud if a swear card is drawn (except for a certain F word). For the best fun, rope in some alcohol, but play this adult card game in public at your own risk.
Have A Rip-Roaring Good Time With These

Adult Party Games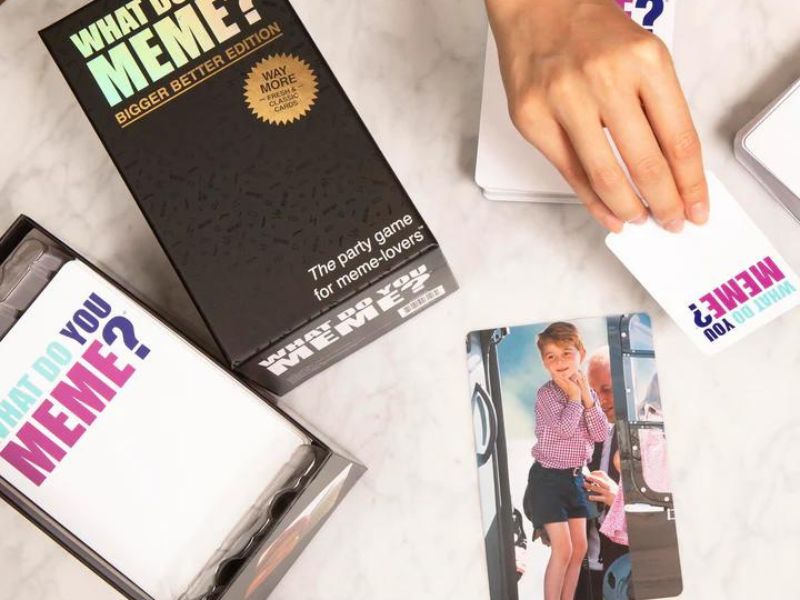 These adult party games are one of the best ways to break the ice, get everyone mingling and socialising, and create unforgettable memories with your friends. Everyone can let loose and have a blast with some playful taunts and banters (but be mindful not to take things too far!). So grab a drink, let your hair down, and get ready for a night of non-stop fun, banters, and games!
Other than adult card games, we also picked out some of the best family-friendly card games plus highlighting several made-in-Malaysia card games for you to check out.