Like the misty mountains and luscious forestry of Janda Baik, Sekinchan also offers respite of a specific kind for Klang Valley urban dwellers. Primarily, the scenic coastal town's bread and butter anchors in agriculture and fishery, which explains why indulging in fresh seafood and taking long strolls along paddy fields are two popular pastimes here. While just a little further than Janda Baik, Sekinchan's flat terrain is prime for experiences and activities suitable for all ages; meaning it's perfect if you like exploring instead of just lounging at a minimalist Airbnb that overlooks the forest. But what is there to do in Sekinchan, exactly? Where are the best places to stay? And the best food to eat? We're here to help you out.
What Is The Best Time To Visit Sekinchan?
If you hope to see fields of luscious paddy fields instead of barren harvested lands, timing is key. The best months to visit Sekinchan are March, April, September, and October when the weather is great and the fields are full. December is harvest season so there's likely nothing much for you to see. 
What To Do In Sekinchan

: Activities And Tours
Small town, big on fun. 
1. Visit The Paddy Fields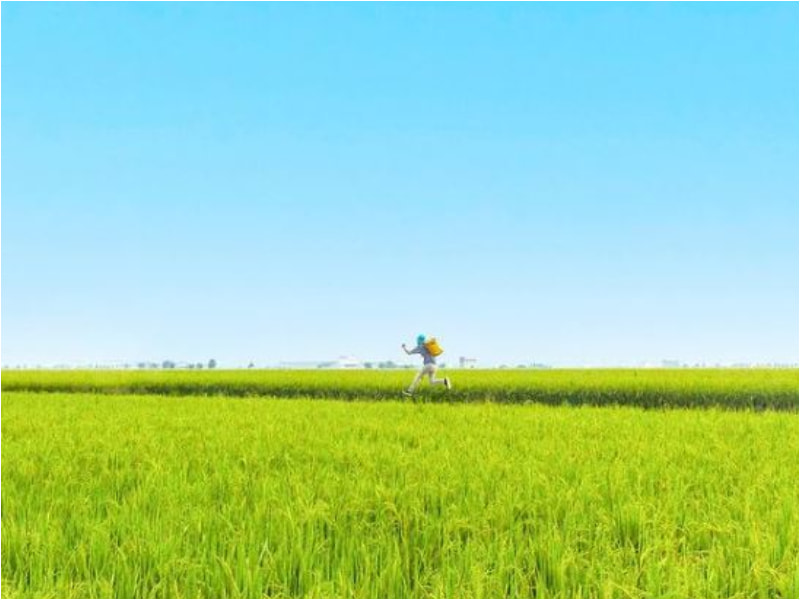 You can't talk about what to do in Sekinchan without mentioning the rice fields. Lined along the borders of town, these beautiful pockets of greenery are what made Sekinchan a household name. They look particularly charming at sundown, so get your cameras ready for glorious Instagram-worthy snaps of the golden hour. 
Address: Pekan Sekinchan, 45400 Sekinchan
2. Explore Bagan Fishing Village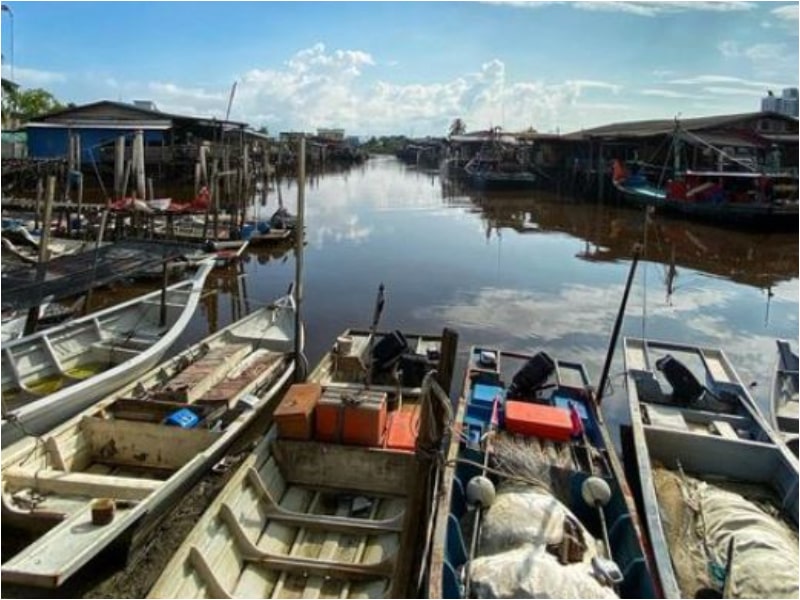 Sekinchan is a marriage of two parts: fish and rice. And if you're visiting the paddy fields, it's only right to also check out the town's iconic Bagan fishing village. Sitting along the river with small jetties surrounding it, the quaint settlement is home to families of fishermen who've been docking out from here for generations. And it goes without saying that the seafood here is the freshest!
Address: Jln Bagan, Bagan Sekinchan, 45400 Sekinchan
3. Chill Out At Pantai Redang Beach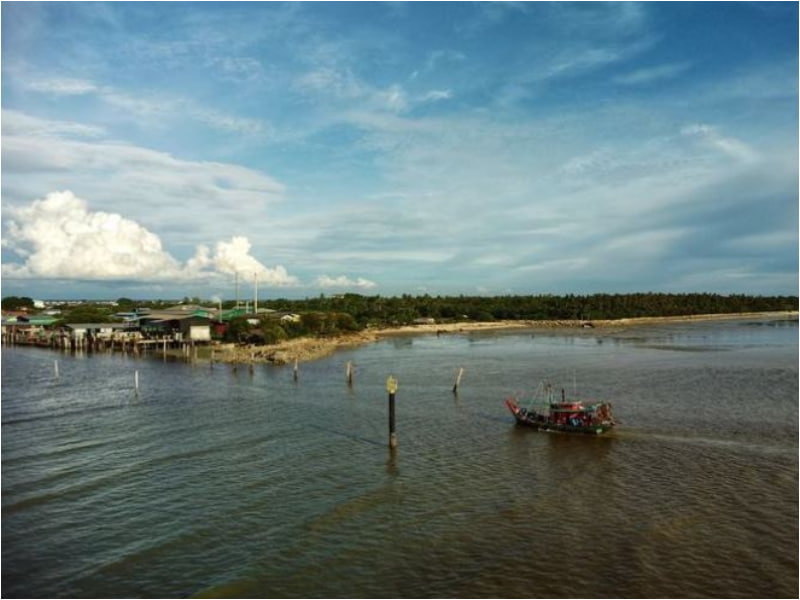 Not related to the famous Terengganu island, Pantai Redang is a short distance away from Bagan. While it isn't comparable to the purest sandy getaways of the country, it's among the handful of beaches closest to the Klang Valley. The waters aren't conducive for swimming or diving, but the beach is perfect for contemplative walks or when you need help digesting all the seafood you've just consumed.
Address: 25, Jalan Jpt, 45400 Sekinchan
Related: 9 Best Family Beach Resorts In Malaysia For A Fun-Filled Getaway
4. Get Your Hopes Up At The Wishing Tree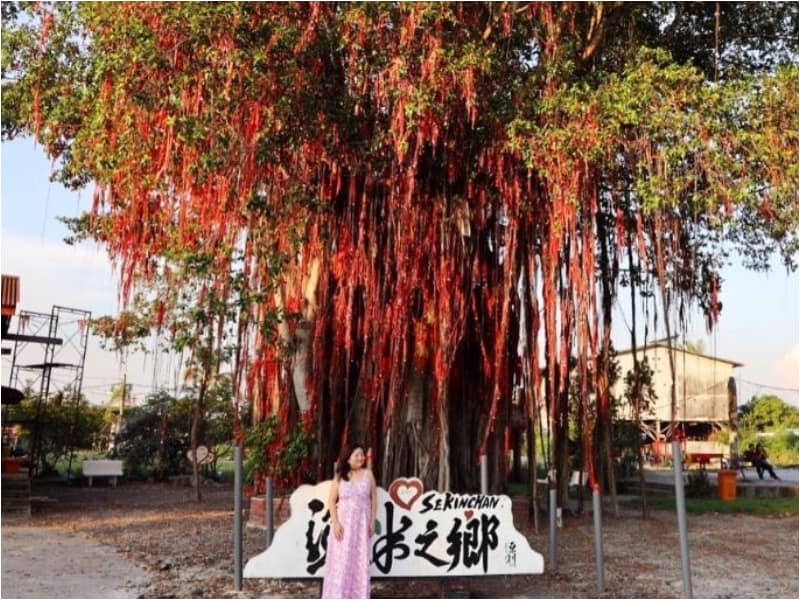 What else can you do in Sekinchan apart from traversing paddy fields and devouring cockles and prawns? Well, how about making a wish or two at an ancient tree? The monument is an unmissable landmark along Pantai Redang, largely thanks to the countless flowy red ribbons hanging precariously on the branches, signifying the accumulation of hopes and dreams over the years. You can add to the pile by making a small donation to the adjacent temple in exchange for a ribbon.
Address: 25, Jalan Jpt, 45400 Sekinchan
5. The Paddy Gallery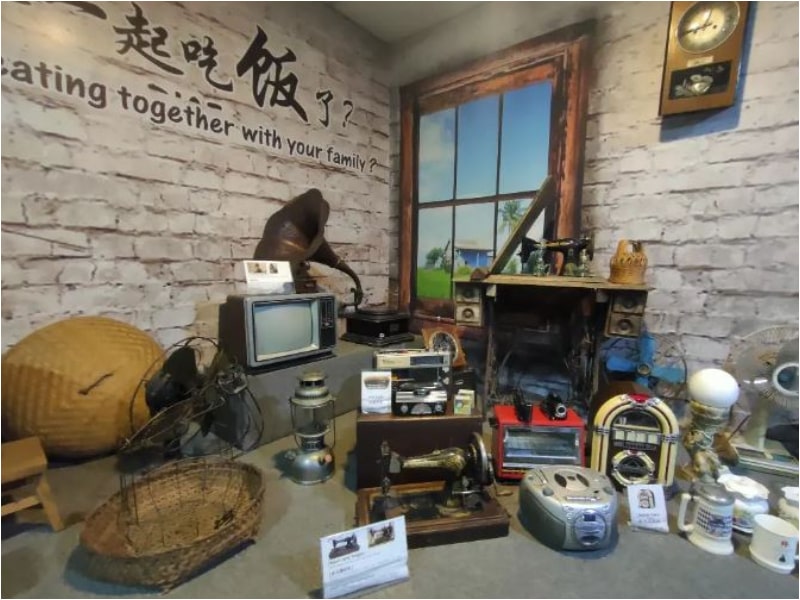 Curious about the paddy harvesting process? How does rice actually become rice? Go on a guided tour at The Paddy Gallery to know more. Located within the Sekinchan Rice Mill Factory, the tour is engaging for all ages as experienced tour guides detail the entire cultivation process from the ploughing of paddy fields to the harvesting of fresh crops. Adding to the novelty of the tour, each admission comes with a packet of—you guessed it—rice! 
Address: Lot No, Ban 2, 9990, Jalan Tali Air 5, 45400 Sekinchan
Opening Hours: Daily, 9am – 12.30pm, 2pm – 5.30pm
Price: RM5 per ticket
Contact: 016-215 7028
Crash At

The Best Places To Stay In Sekinchan
Charming abodes to call home for a night. 
Note: Room prices are accurate at the time of writing.
6. Padi Box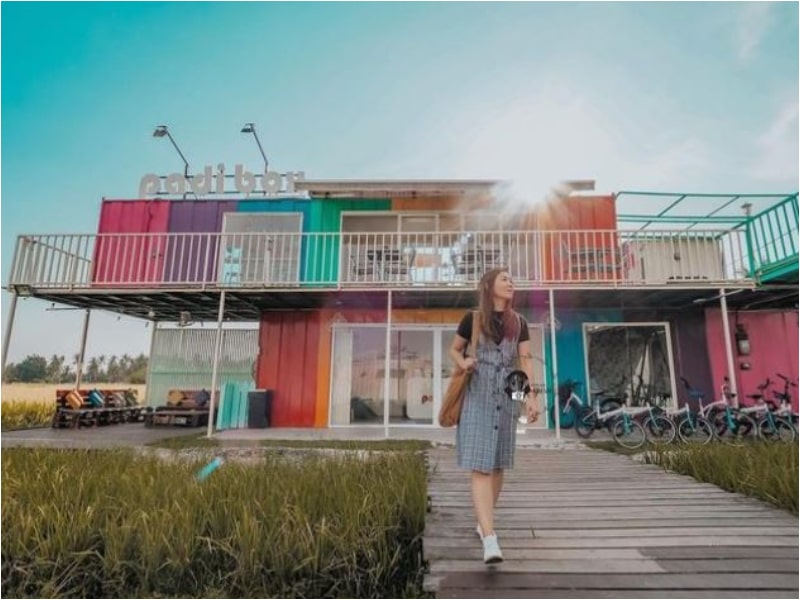 If you're Googling the best places to stay in Sekinchan, Padi Box almost always tops the list and we understand why. Set in funky recycled freight containers, the industrial-inspired homestay sits at the centre of scenic paddy fields, offering scenic vantage points no matter where you're at. The rooms are tastefully decorated with understated furniture and basic amenities, sufficient for a night of rest and relaxation in tranquillity.
Address: Jalan Tali Air 4, Kampung Parit Empat, 45400 Sekinchan
Contact: 019-320 5688
Room prices start at: RM118
Website | Facebook | Instagram 
7. Farm Ville Cafe & Homestay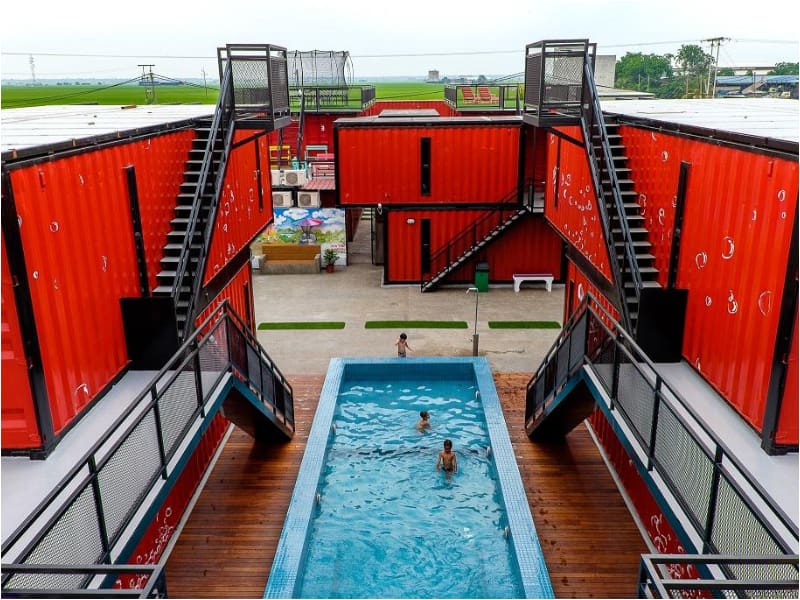 Emulating design language similar to Padi Box, Farm Ville is another bright-coloured container hotel that you've probably seen on social media. Constructed from stacked shipping containers atop each other, the homestay features cosy accommodations of all sizes. There's also a cafe, BBQ pits, a pool with slide, and a rooftop deck offering a 360-degree view of Sekinchan's picturesque scenery. 
Address: 11304, Jalan Tepi Sawah, Pekan Sekinchan, 45400 Sekinchan
Contact: 017-206 8666
Room prices start at: RM98
8.  Villa Chee
For a boutique hotel-like experience, Villa Chee is the best place to stay in Sekinchan. It combines Sekinchan's distinctive container construction with a traditional hotel setup, so you'll get the best of both convenience and charm. The rooms are contemporary and modern, but not in a boujee manner that overshadows the laidback atmosphere that tourists come to Sekinchan for. A cafe and rooftop balcony completes the package. 
Address: Lot 3919, Jalan Sawah Ban Site B, Pekan Sekinchan, 45400 Sekinchan
Contact: 012-505 0328
Room prices start at: RM128
Spots For The

Best Food In Sekinchan
Seafood and more seafood. 
9. Weng Kee Seafood Restaurant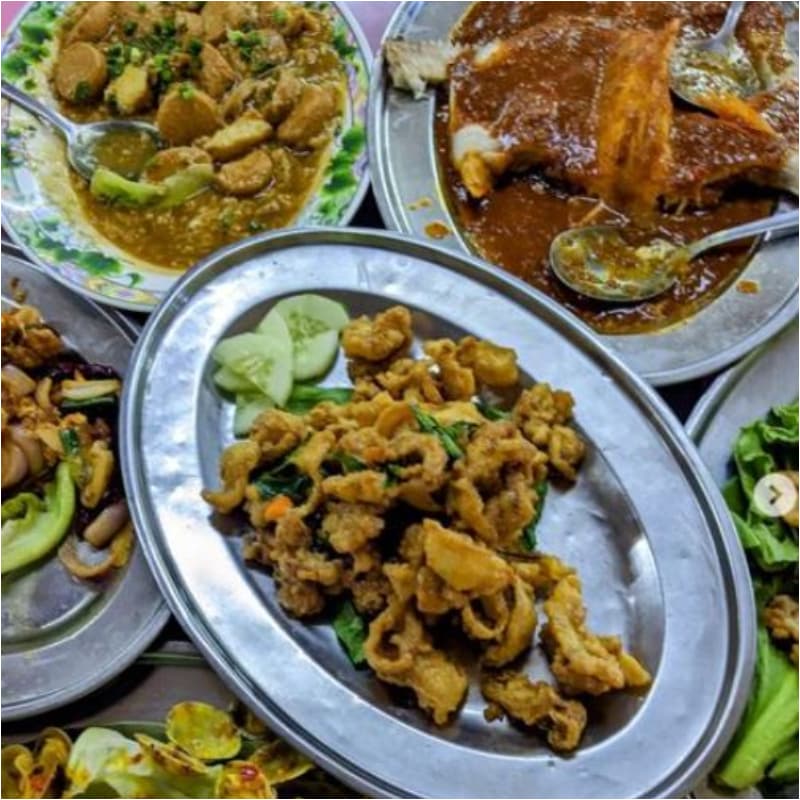 It's often said that the best seafood in Sekinchan is here. A tremendously popular tourist haunt, Weng Kee specialises in Chinese-style seafood grub. And based on reviews, they're certainly living up to expectations. The signature dishes, salted egg fried squid and assam steamed fish, are requisite orders, but don't miss out on the chilli crab if you're feasting with a couple of friends. The restaurant is busy on weekends, so come early if patience isn't exactly your virtue. 
Address: 8E, Jalan Menteri, Pekan Sekinchan, 45400 Sekinchan
Opening Hours: Fri – Wed: 11am – 2pm, 4.30pm – 8.30pm
Contact: 016-668 9340
Related: 9 Best Seafood Restaurants In KL & PJ To Feast Like A King
10. Restoran Guan Hwat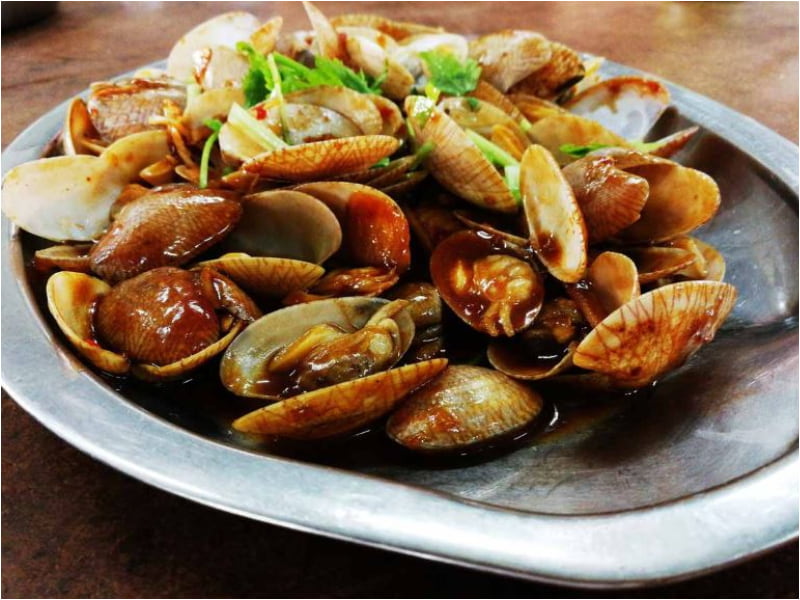 This humble eatery near Pantai Redang is the epitome of bang for your buck. The seafood is fresh, the cooking is flavourful, the staff is friendly, and the prices are so affordable considering the ingredients used. Don't skip the chilli prawns, kam heong squid, and steamed ginger clams, which are stand-outs that warrant seconds. First-time visitors might have a hard time spotting the restaurant due to a lack of signage, so look out for the bright blue exterior instead. 
Address: Lot 2942, Jalan Teowchow, Bagan Sekinchan, 45400 Sekinchan
Opening Hours: Wed – Mon: 7.30am – 2pm
Contact: 016-688 2609
11. Seafood D'Bendang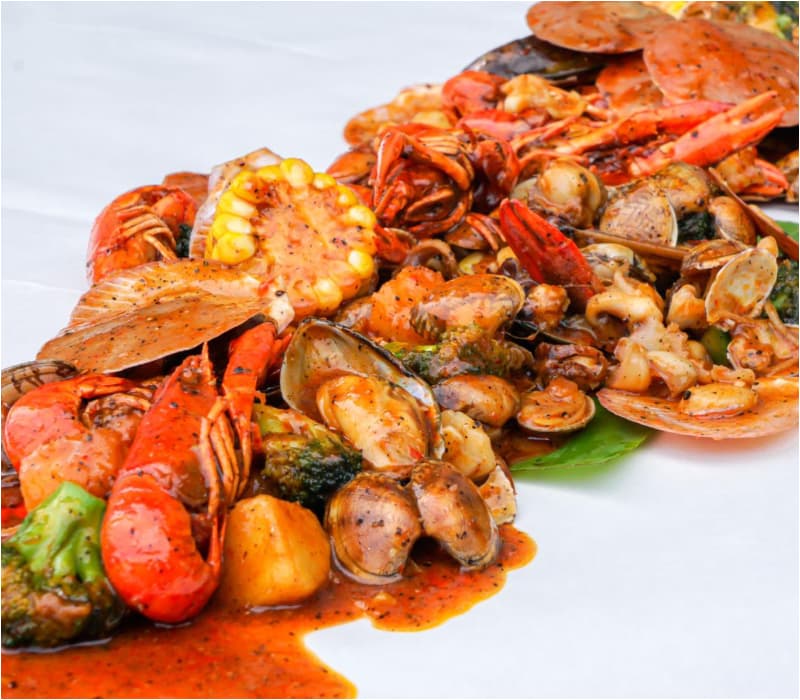 Sharing space with Villa Chee, Seafood D'Bendang is a halal-certified seafood restaurant with serene views of paddy fields to boot. Apart from serving the best catch, the air-conditioned restaurant is also known for generous portions, which is great if your party consists of ravenous eaters. Speaking of large quantities, order the buckets to pig out on the lobsters, crabs, or crawfish. 
Address: Lot 3919, Jalan Sawah Ban, Site B, 45400 Sekinchan
Opening Hours: 
Mon – Fri: 12pm – 2.30pm, 6pm – 8.30pm
Sat – Sun: 12pm – 10pm
Contact: 03-3241 0338
Not Sure

What To Do In Sekinchan

? Use This Guide For Ideas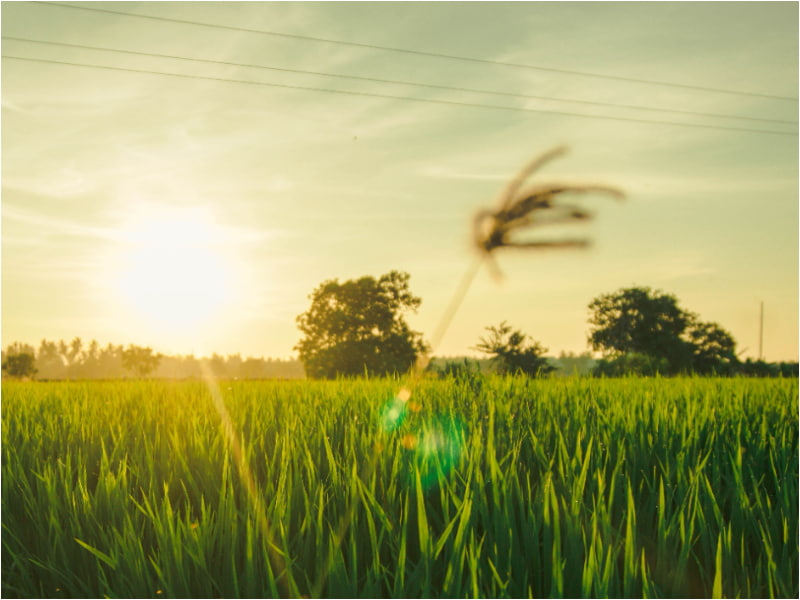 Located just an hour and a half away from the Klang Valley, Sekinchan is a great day-trip destination for city dwellers. To make the best out of your time there, we hope this guide will come in handy, from checking in to the best places to stay to clamouring for seats at Sekinchan's most vibrant food spots. 
Don't feel like driving long distance or sacrificing the comforts of the Klang Valley? Book a night or two at these chic boutique hotels for a staycation in style.