One of the best parts about living in sunny, tropical Malaysia is that islands and beaches are bountiful along our coastlines. Lucky for us Malaysians, that means beachfront resorts are never in short supply. If you're planning to whisk your family away for some fun under the sun, we've put together a list of the best family beach resorts in Malaysia. Each of them offers excellent amenities, activities, and entertainment for all ages, as well as a private beach for some old-fashioned fun.
The

Best Family Beach Resorts In Malaysia
Revel in the sun, sand, and sea at the best beach resorts in Malaysia for families.
1. Club Med Cherating Beach
Offering a unique all-inclusive package, Club Med Cherating Beach is undoubtedly one of the best value-for-money family beach resorts in Malaysia. Its per-person rate covers everything from accommodation and full board to childcare and activities, so parents with kids stand to benefit the most. This one-and-done deal (with options for add-ons) ensures you can have a hassle-free experience and focus only on creating memories.
The kampong-style resort boasts 240 rooms—including interconnecting rooms to keep families close—swimming pools, and a private beach. But the best part is that adults and kids will be kept occupied throughout their stay, with sports, activities, and nightly entertainment. What's more, kids below 4 stay for free while extra discounts apply for those aged 4 to 17.
Contact: 03-2053 1888
Email: askme.my@clubmedcustomerservice.com 
Address: 29th Mile, Jalan Kuantan-Kema, 26080 Kuantan, Pahang 
Website | Facebook | Instagram
2. Hard Rock Hotel Penang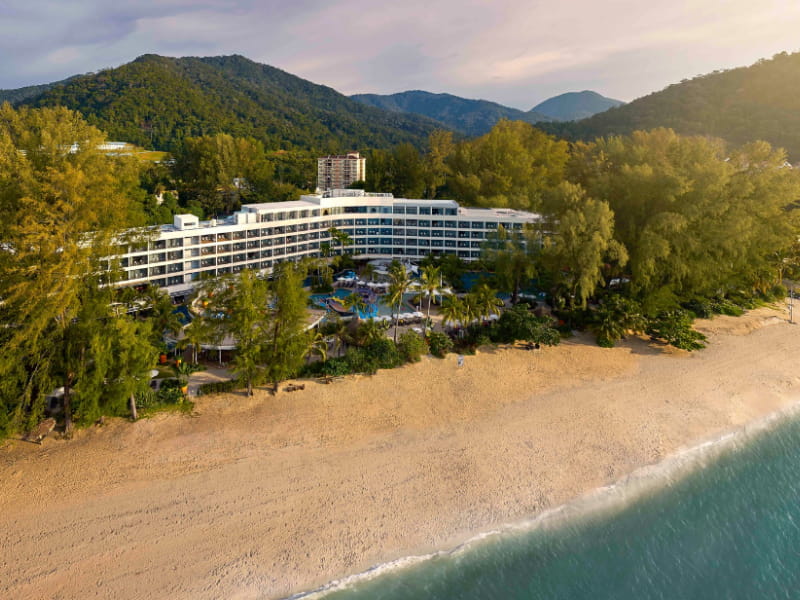 Despite its name, Hard Rock Hotel Penang is best described as a laid-back, family-friendly beach resort in Malaysia. Though it's one that will be filled with musical—or more specifically, rock—references and designs throughout. Apart from family-centred amenities and rooms, the resort offers endless activities, as well as direct beach access to water sports and even horse riding. Otherwise, there's always the option of exploring the colonial capital of George Town some 40 minutes away, or staying in with 24-hour room service and complimentary in-room movies.
Contact: 1800 88 7625
Address: Batu Ferringhi Beach, 11100 Batu Ferringhi, Penang
Website | Facebook | Instagram
3. The Danna Langkawi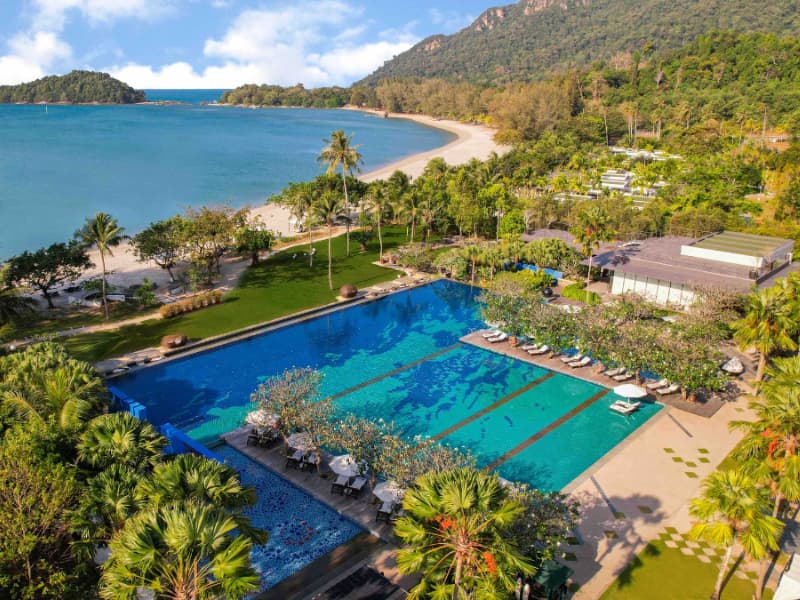 If your intention is to spoil your family silly, one of the best family beach resorts in Malaysia to do so is The Danna Langkawi. The opulent property features private pool villas with access to the beach, colonial oceanfront rooms, seaside dining, and a pampering spa. There are also numerous dining options available for intimate family gatherings. But the ultimate luxury for parents is that they're free to relax and explore the resort on their own, as little ones can participate in activities like arts and crafts, sports, or console gaming under the supervision of in-house attendants.
Contact: 04-959 3288 / 04-950 0888
Email: info@thedanna.com 
Address: Telaga Harbour Park, Pantai Kok, 07000 Pulau Langkawi, Kedah
Website | Facebook | Instagram
4. Shangri-La Tanjung Aru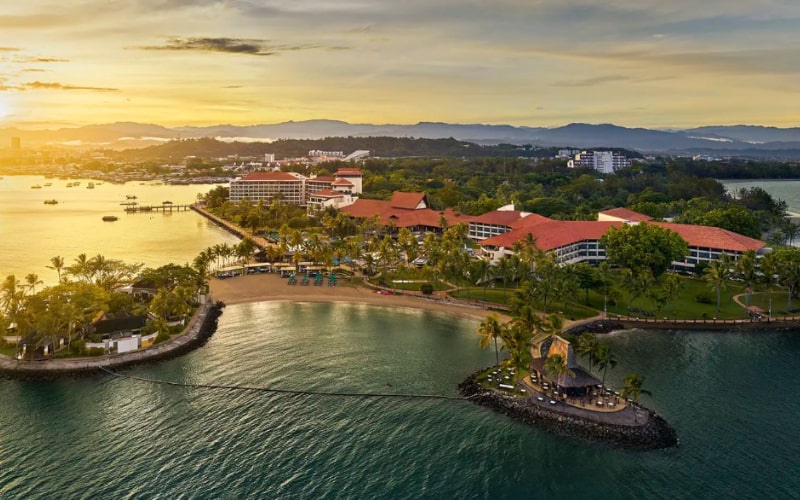 Located just 10 minutes from Kota Kinabalu International Airport, Shangri-La Tanjung Aru is another idyllic location for your family beach getaway. Set in 25 acres of beautifully landscaped garden, each of the hotel's 498 luxuriously appointed rooms and suites offers breathtaking views of the South China Sea or the imposing Mount Kinabalu. On top of that, the resort houses the private STAR Marina, a spa, water play area, and six restaurants and bars, including the Sunset Bar where the most glorious sunsets can be seen.
For a minimum stay of two nights, you can opt for the Family Retreat package. It includes a guaranteed room upgrade, daily breakfast, water sports, as well as unlimited entries to the water play area and Cool Zone Kids Club.
Contact: 088-327 888
Email: kotakinabalu@shangri-la.com 
Address: No. 20, Jalan Aru, Tanjung Aru, 88100 Kota Kinabalu, Sabah
Website | Facebook | Instagram
5. Avani Sepang Goldcoast Resort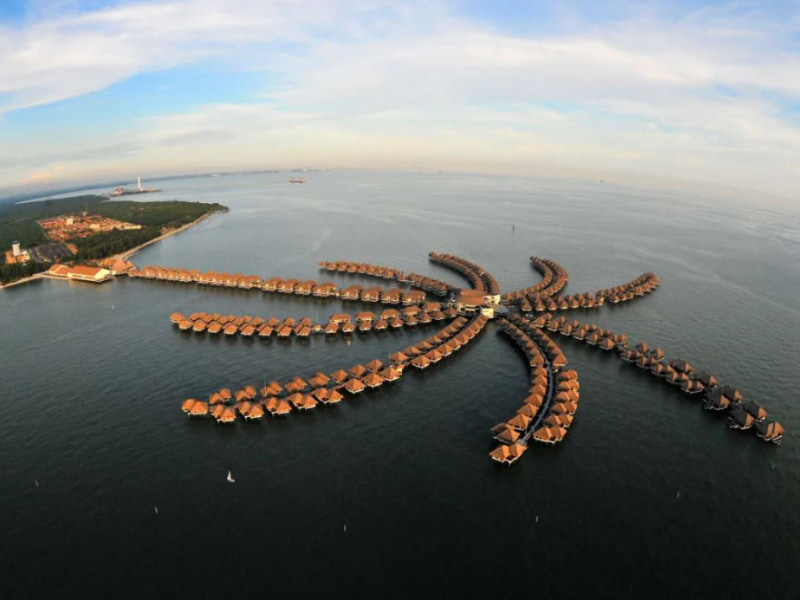 Dreading a long drive or the trouble of preparing for a flight? Then the Avani Sepang Goldcoast Resort is one of the best resorts in Malaysia for families in the Klang Valley. The entire resort extends from the water's edge into the shape of a palm tree, with spacious overwater villas lining each of the nine 'branches' and 'trunk'. Back on shore, guests can enjoy the private beachfront, F&B outlets, bars, spa, and gym. But more importantly, kids are well taken care of here. An array of beach and pool games, art and craft activities, board games, and movies are available for their entertainment.
Contact: 03-3182 3600
Email: rsvn.sepang@avanihotels.com 
Address: No. 67, Jalan Pantai Bagan Lalang, Kg Bagan Lalang, 43950 Sungai Pelek, Selangor
Website | Facebook | Instagram
6. Lexis Hibiscus Port Dickson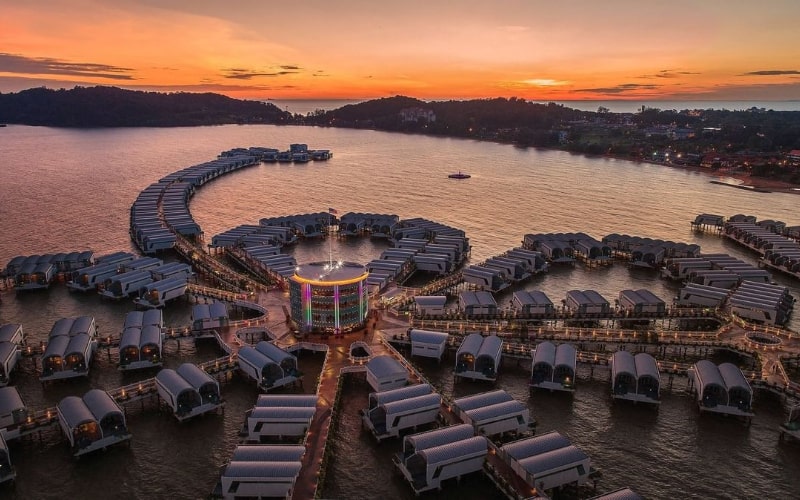 Another one of the best family beach resorts in Malaysia is the Lexis Hibiscus, sited along the pristine Pasir Panjang beach of Port Dickson. Even more elaborate than the Avani Sepang, its overwater villas are arranged in the shape of our national flower. Each one is spacious and equipped with modern conveniences, and despite being just a short walk away from the beach, houses a private pool and steam room for total privacy. Complementing the villas is a wide range of beach and water activities for kids and adults, game and karaoke rooms, a gym, and spa.
Contact: 06-660 2626  
Email: reservations@lexis.my
Address: 12th Mile, Jalan Pantai, Pasir Panjang, 71250 Port Dickson, Negeri Sembilan
Website | Facebook | Instagram
7. PARKROYAL Penang Resort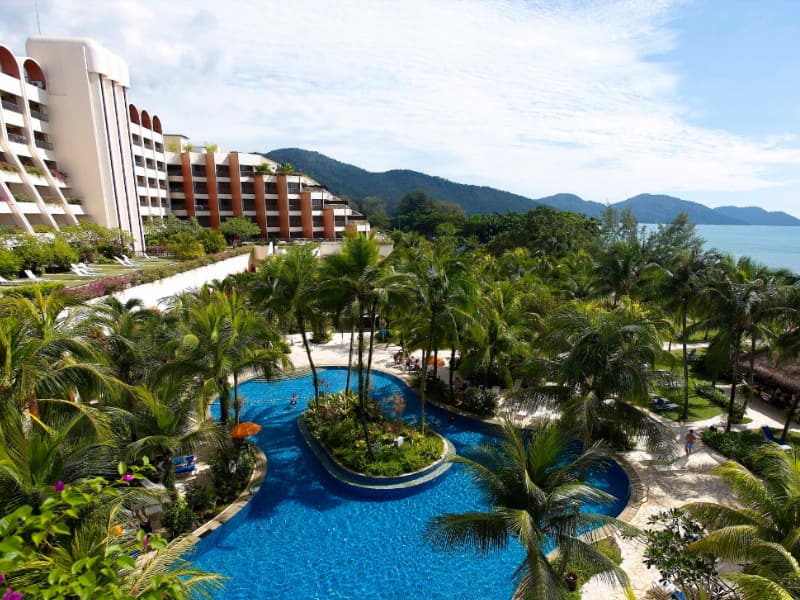 The PARKROYAL chain is well-known for its long-standing excellence in hospitality, but its Penang Resort is one of the best beach resorts in Malaysia for families. The recently refurbished hotel offers family room and suite options with unobstructed sea views. In the way of facilities, its fully equipped gym, swimming pool, and spa will ensure a rejuvenating stay.
To keep little ones happy, PARKROYAL's very own Amazonia Kids' Club features a variety of activities and games, while the Amazonia Splash zone provides hours of water play. After a boisterous play time, the various local and regional flavours on offer will satisfy even the pickiest of eaters.
Contact: 04-886 2288 / 1800 819 588
Email: enquiry.prpen@parkroyalhotels.com 
Address: Batu Ferringhi Beach, 11100 Batu Ferringhi, Penang
Website | Facebook | Instagram
8. Four Seasons Langkawi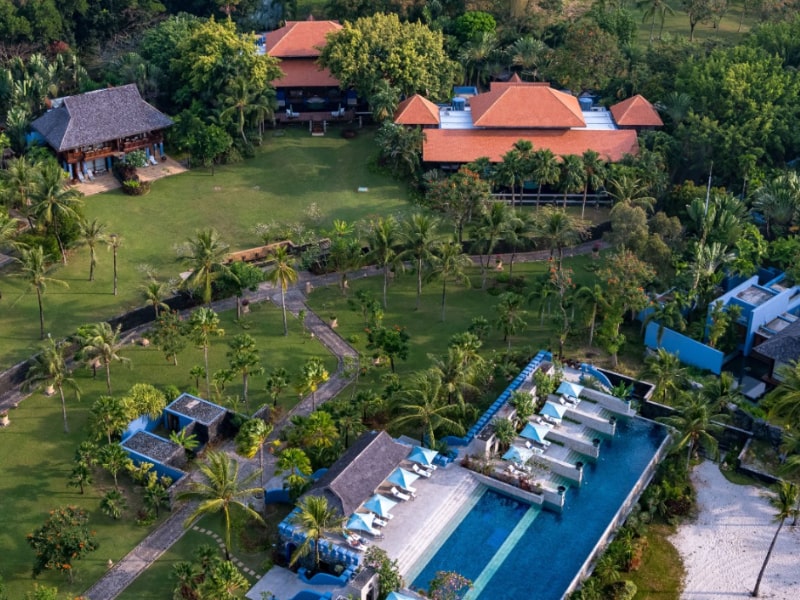 If money is no object, consider the Four Seasons Langkawi. It is, without a doubt, one of the best and most luxurious family beach resorts in Malaysia. You'll have to fork out major bucks here, but you can rest assured that you'll get what you pay for—top-notch service and first-class facilities, including sizable family villas with private pools and outdoor showers.
Fronted by Langkawi's longest stretch of beach, families can enjoy exciting rounds of beach volleyball or a relaxing lounge by the waters. Or if you're feeling adventurous, there's always fishing, rock climbing, bird watching, and mangrove kayaking to try. Children are also spoilt for choice with a myriad of activities, such as the nature tour, junior spa, cooking lesson, and play time at the Lutong Kids Club.
Contact: 04-950 8700
Address: Jalan Tanjung Rhu, 07000 Langkawi, Kedah
Website | Facebook | Instagram
9. Sea Gypsy Village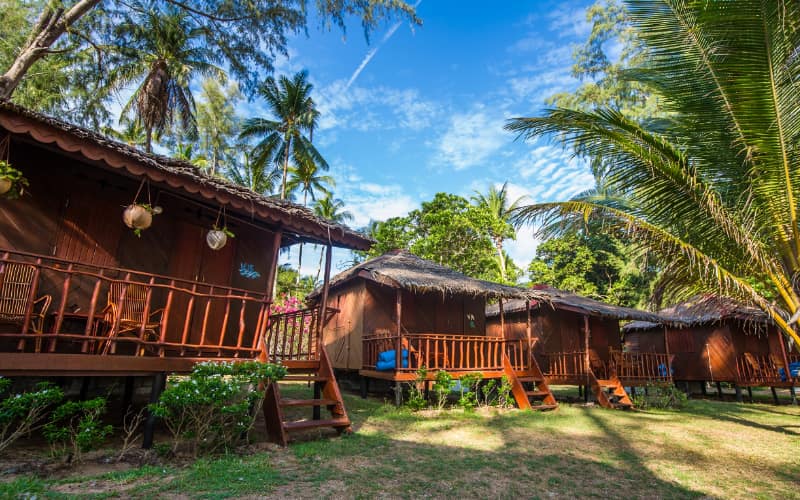 Located within a marine park two hours away from Johor's capital, the Sea Gypsy Village ranks among the best family dive resorts in Peninsular Malaysia. It's considerably small, with only 28 huts, so you won't bump into throngs of guests on any given day. Despite its no-frills setup, the eco resort is surprisingly family-friendly. It offers a baby menu, kids activities, art and craft sessions, as well as the junior Tadpole certification for a crash course on how to enjoy water sports safely.
Contact: 012-315 8287
Email: enquiries@siburesort.com 
Address: Pulau Sibu, 83888 Mersing, Johor
Website | Facebook | Instagram
Life Is Always Better At The

Best Family Beach Resorts In Malaysia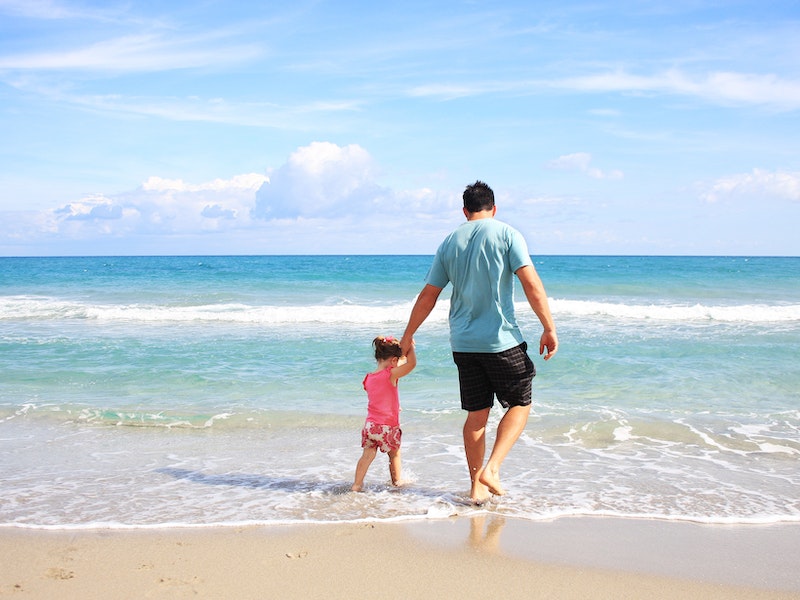 Isn't it true that some of the best childhood memories are made by the beach? We certainly believe so, and these best family beach resorts in Malaysia will ensure that you and your kids will have an absolute blast. If you've booked your lodging, make sure to pack the beach essentials like sunscreen, mosquito repellent, swimsuits, and your best beach outfits!