Running is satisfying, pumping iron is gratifying, but if your workout routines are getting a little monotonous, maybe it's time for something new. Why not try your hand at rock climbing and bouldering? These two activities have become rather popular as of late, with climbers young and old scaling from wall to wall. The obvious physical merits aside (toned physique, strong arms, the whole works), climbing also allows you to conquer the fear of heights. Up for the challenge? It's time to unleash your inner Spider-Man at these places for bouldering and rock climbing in KL and Selangor. 
Where To Go For Bouldering &

Rock Climbing In KL & Selangor
Camp5 Climbing Gym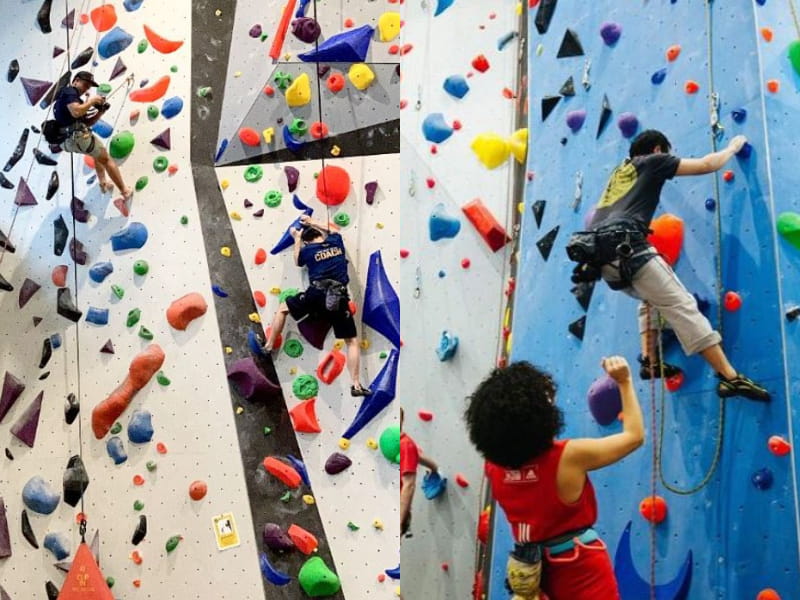 Camp5 is one of the most popular spots for rock climbing in KL and Petaling Jaya. With colour-marked fittings suitable for novices and pros, each Camp5 outlet aims to provide a safe and comfortable environment for climbers of all ages to have fun. Not only does it offer you a suitable spot for indoor rock climbing, the coaches here will also show you the ropes on proper climbing techniques and body conditioning exercises. Its latest branch in KL Eco City spans a whopping 22,200 square feet of floor space, which is also home to a fitness studio and a cafe for quick coffee breaks in between climbs. 
Address: Lot 07 & 08, 4th Floor KL Eco City Mall, Jalan Bangsar, Bangsar, 59200 Kuala Lumpur
Opening Hours: 
Mon – Fri: 10am – 10pm
Sat – Sun: 10am – 8pm
Contact: 03-2201 4360
Website | Facebook | Instagram
Beast Park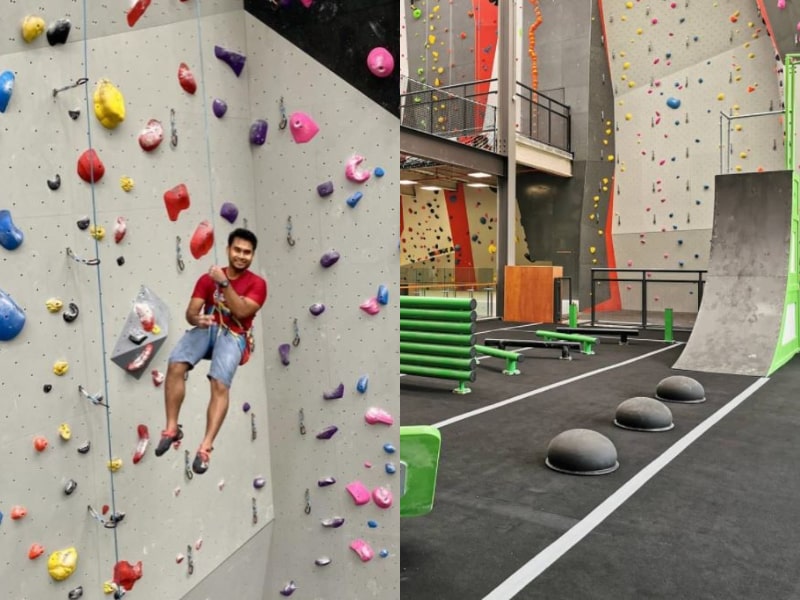 An offshoot of the aforementioned Camp5, Beast Park finds itself within Sungei Wang Plaza, providing city-goers with rock climbing opportunities in KL. Climb to new heights through rope-walls or challenge yourself to muscle-straining bouldering courses. If it all feels a little overwhelming, opt for non-climbing activities like the Ninja Course and Fun Cave, both fun without the height scares. 
Address: Level 3, JUMPA @ Sungei Wang, Jalan Sultan Ismail, Bukit Bintang, 55100 Kuala Lumpur
Opening Hours: 
Mon – Fri: 10am – 10pm
Sat – Sun: 10am – 8pm
Contact: 03-2713 7128
Website | Facebook | Instagram 
BUMP Bouldering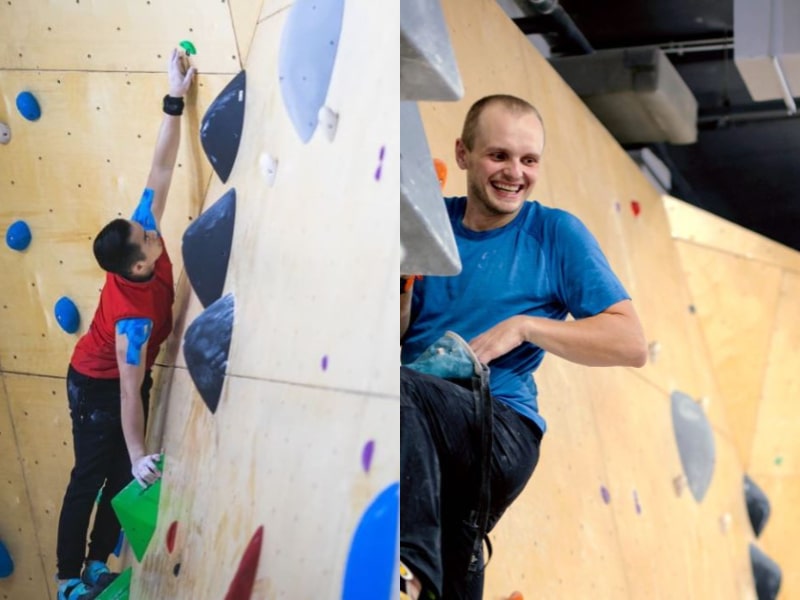 BUMP is Malaysia's largest indoor bouldering gym, setting up shop at a spacious corner in Selangor's Jaya One shopping centre. With a variety of unique walls that require problem-solving and different skill levels, the customised grips and patterns are suitable for climbers of all levels. If you're a newbie, sign up for the Introduction to Bouldering course that covers the basics of bouldering, from beginner climbing techniques to safely falling from a wall. BUMP comes complete with amenities such as lockers, showers, a gym, and a cafe with fast Wi-Fi connectivity. 
Address: Lot 1.051, Level 1, The School, Jaya One, 72A, Jln Profesor Diraja Ungku Aziz, Pjs 13, 46200 Petaling Jaya
Opening Hours:
Mon – Fri: 12pm – 10pm
Sat – Sun: 9am – 7pm
Contact: 018-360 4355
Website | Facebook | Instagram
Bolder Ventures Climbing Gym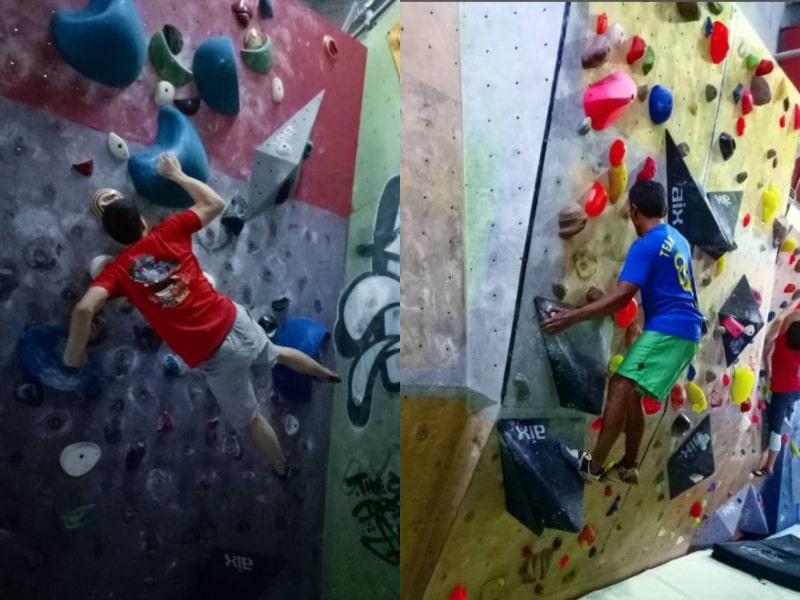 Tucked away in urban Subang Jaya is Bolder Ventures Climbing Gym, a cosy location to improve your bouldering chops. The place isn't as spread out as Camp5 or BUMP, so you don't have to worry about groups of people staring at you as you tumble like a durian in season. Speaking of which, first-time joiners can join a guided class for undivided attention from the resident coaches. 
Address: 11, Jalan Industri USJ 1/2, Taman Perindustrian Usj 1, 47600 Subang Jaya
Opening Hours: 
Mon – Fri: 2pm – 10pm
Sat – Sun: 10am – 6pm
Contact: 03-8023 4948
Website | Facebook | Instagram
Putrajaya Challenge Park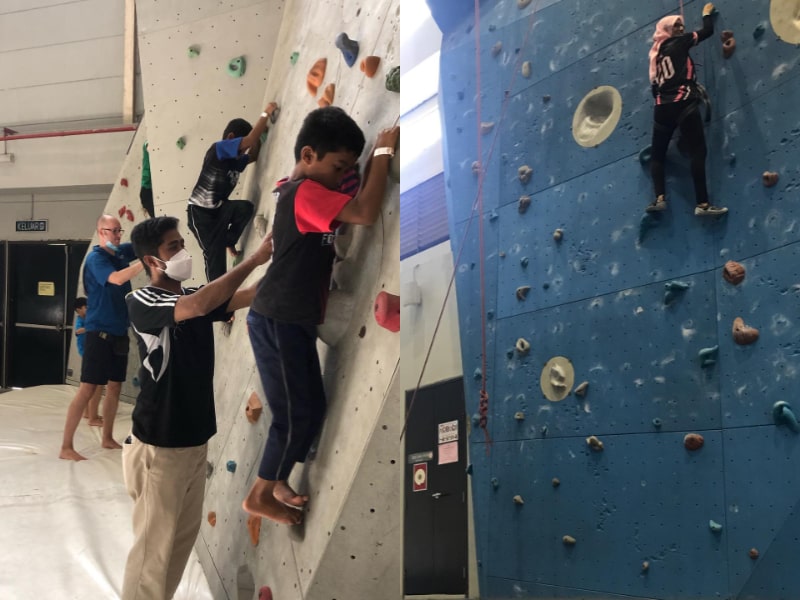 If you're looking for a place away from KL to rock climb, consider the Putrajaya Challenge Park. Located within the serene landscape of Malaysia's federal administrative capital, the sprawling 2,100 square feet indoor climbing facility houses a number of challenging obstacle courses, including six walls to suit different skill levels. One particular wall even reaches 20 metres—that's about the equivalent of a five-storey building! Little ones aren't left out too; there's a separate room complete with thick, springy floors for kiddos to safely experience rock climbing.
Address: Jalan P5, Presint 5, 62200 Putrajaya
Opening Hours: 
Fri – Mon: 10am – 10pm
Tues – Wed: 10am – 8pm
Thurs: 9am – 10pm
Contact: 03-8000 8000
Actually, What Is The Difference Between Bouldering And Rock Climbing? 
Glad you asked! Though they may look identical at first glance, there are a couple of differences that separate these two climbing disciplines. The most noticeable distinction between the two is the height and equipment. While rock climbing requires you to scale high heights using ropes and harnesses, bouldering is more subdued—no ropes and harnesses are needed because the platforms are much lower. 
Nonetheless, both sports will train your endurance, strength, mental control, and critical thinking. 
Try A New, Exciting Workout With Bouldering &

Rock Climbing In KL

And Selangor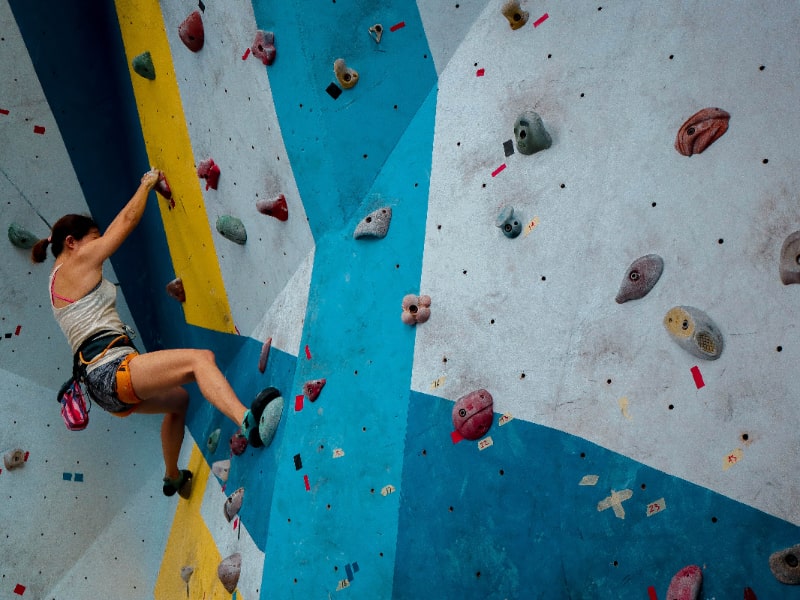 Rock climbing and bouldering are great alternatives if you're thinking of switching up your workout routines. Whichever you choose, they are both fun, challenging, and safe. And if you're just starting out, the places above offer crash courses so you can get up to speed and start moving like a cicak in no time. Prefer to sweat it out outdoors? Go on a run or a leisurely stroll at these gorgeous public parks in KL. And if you prefer to get up close and personal with nature, these hiking trails will sort you out.