No longer associated with formal office workwear, the blazer has become a classic staple that answers any fashion dilemma. And now, we're peppered with all types of styles, ranging from the shortest of cropped blazers to the boxiest of oversized blazers. Need some styling suggestions? Well, then sit tight as we navigate you through how to style your blazer in several outfit combinations. 
How To Style Your

Blazer Outfits

Beyond A Suit 
With Jeans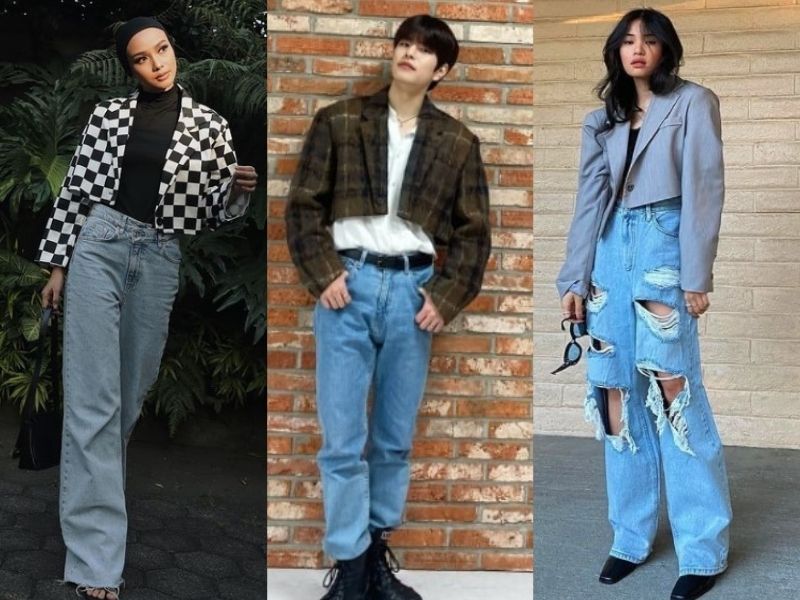 From tapered to baggy silhouettes, jeans are always a fail-safe option when you want to keep your blazer outfit chic and casual. Fashion influencers, Vira Tandia and Pam add extra height to their frame by styling their cropped blazers with a pair of high-waisted, wide-leg jeans. Alternatively, you could do what Stray Kids' Seungmin has done, by opting for a slightly lower waistline to give a  more dramatic look. 
Shop Vira Tandia's style:
Shop Stray Kids Seungmin's style:
Shop Pamela's style:
Related: Slouchy Baggy Jeans Are In, Here Are 7 Different Ways To Style Them
With A Hat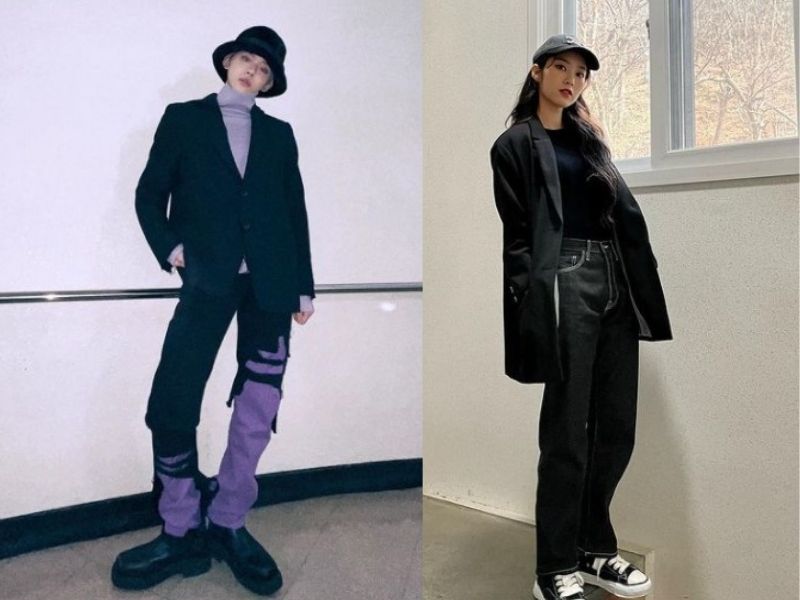 If you're not a huge fan of accessories, why not elevate your blazer outfit with a hat? TXT's Yeonjun chooses a bucket hat to top off his black, grey, and lilac colour scheme. Meanwhile, Oh My Girl's Jiho is donning a baseball cap to coordinate with her monochromatic all-black ensemble. 
Shop TXT Yeonjun's style:
Shop Oh My Girl Jiho's style:
As A Mini Dress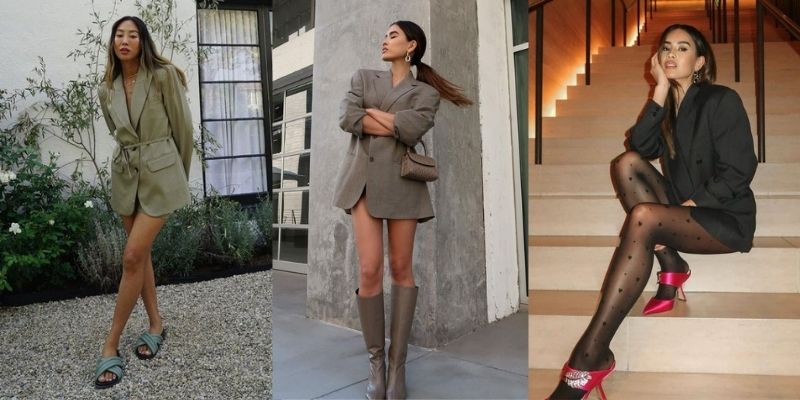 You don't need to limit your blazer to a full-on suit. Try giving a more feminine take on this masculine outerwear by wearing your oversized blazer as a mini dress. For a summery look, take cues from fashion blogger, Song Aimee, and pair your blazer with some comfy slide-on sandals. Or draw inspiration from Jill Wallace's city-chic style by glamming up your blazer with knee-high boots or statement heels. 
Shop Song Aimee's style:
Shop Jill Wallace's style (outfit 1):
Shop Jill Wallace's style (outfit 2):
With Shorts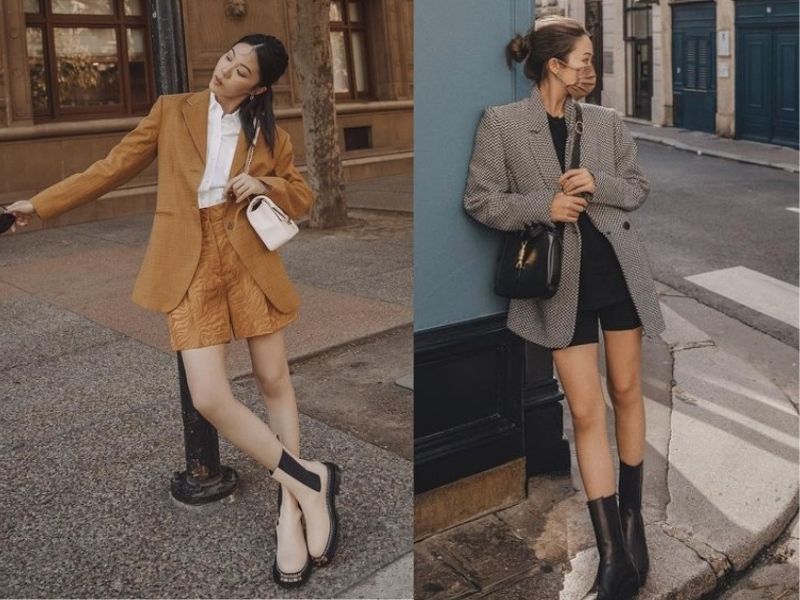 Swap your pants for a pair of shorts to make your blazer outfit more wearable in Malaysia's warm climate. And of course, you can never go wrong with a consistent colour scheme for a clean and seamless look. Got a sportier style? Then style your oversized blazer with biker shorts instead. 
Shop Jenny Suet's style (outfit 1):
Shop Jenny Suet's style (outfit 2):
With A Pleated Skirt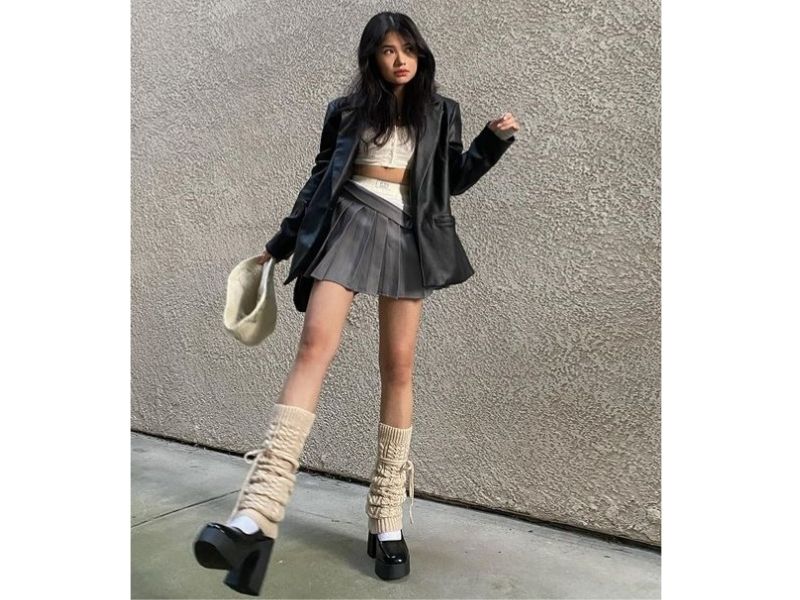 Want an edgier vibe to your blazer outfit? Leather blazers are for you! Pair them with a pleated mini skirt to instantly add a rugged edge to your preppy style. Don't be afraid to make bold fashion choices so your look will stand out. Here, fashion influencer Pamela takes her schoolgirl look to the next level by accessorising her bold platform heels with a pair of knit leg warmers. 
Shop Pamela's style:
Related: 11 Cute & Creative Ways To Wear The Pleated Miniskirt Trend
With A Midi Skirt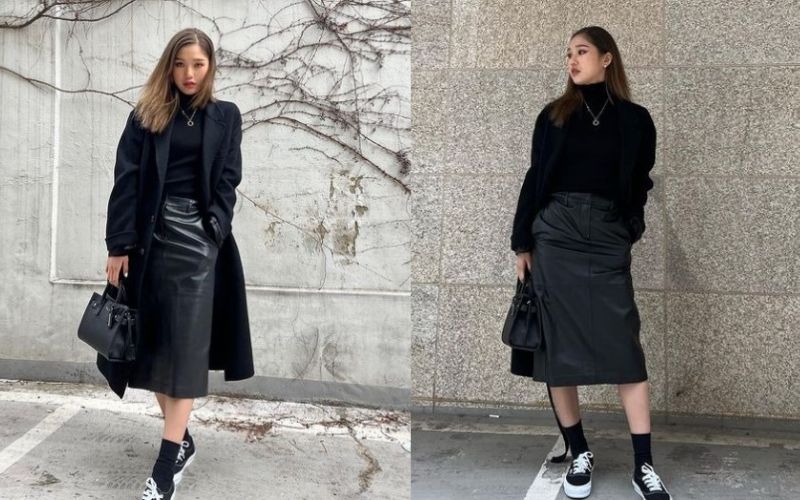 Don't feel comfortable wearing short mini skirts? Then tap into your feminine side with a longer midi skirt instead. We recommend choosing a knee to calf-length blazer coat that extends a little past the hem of your skirt. This will keep your outfit looking balanced and well-proportionate. If you don't want to look too girly, opt for a black leather skirt like Oh My Girl Mimi, for a grungier style. 
Shop Oh My Girl Mimi's style:
As A Casual Suit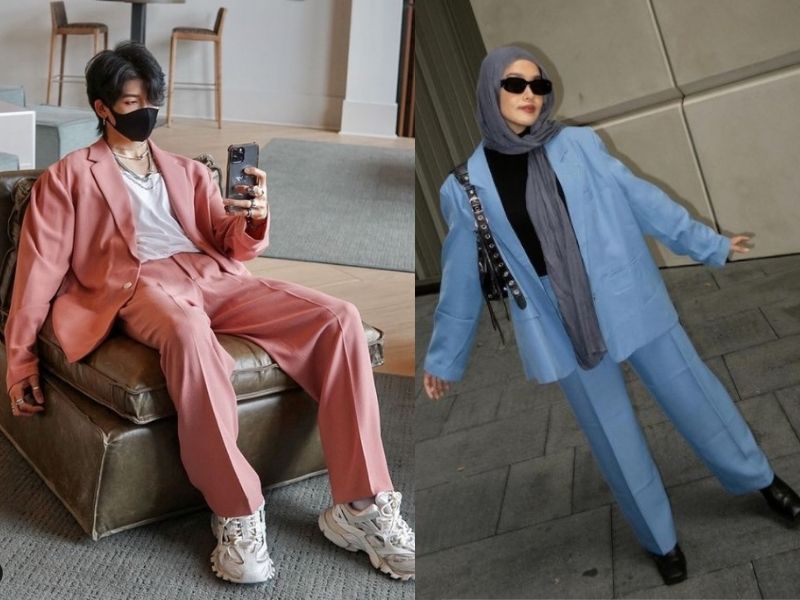 When in doubt, you can always fall back on a casual blazer suit to look polished yet effortless. But while there's nothing sleeker than a classic black or neutral set, sometimes it's fun to go all out in bright pastel hues. 
Shop Jjang E's style:
Shop Ana's style: 
Look Sharp & Dapper In These Trendy

Blazer Outfits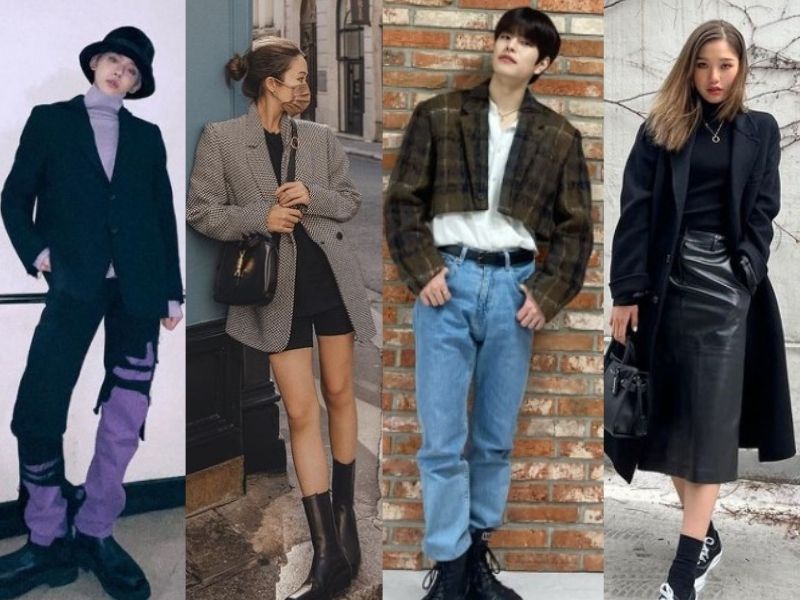 From wide-leg jeans to casual suits, there are so many different ways to style a blazer as proven by these 14 outfit combinations. Blazers not your thing? Then maybe these different types of cardigan styles will be more up your alley. Looking for more style tips? Head over to Style by Shopee to stay up to date with all the latest fashion trends!