Having covered men's retro fashion, TikTok's Y2K craze, and mom jeans outfits, it's clear that old fashion trends are making a comeback again. And this time, we'll be shining the spotlight on the clean-cut, preppy style. From sweater vests to varsity letterman jackets, here are eight essentials you need to capture that Ivy-League vibe. 
How To Build A

Preppy Style

Aesthetic
White Button-Down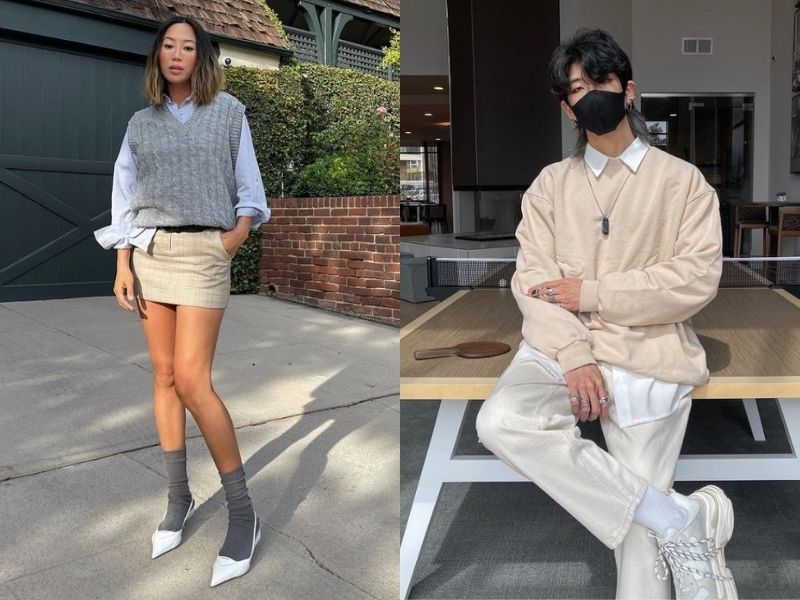 This wardrobe staple is the basic foundation for any good preppy aesthetic. Whether it's loose and oversized or slim and tapered, a white button-down will go a long way in your fashion journey. Most preppy outfits typically consist of a crisp button-down shirt layered underneath a sweater vest. But you can also alternate it with other knitwear pieces like sweaters and cardigans or even blazers—the styling options are endless. 
Shop this style (for her):
Shop this style (for him):
Sweater Vest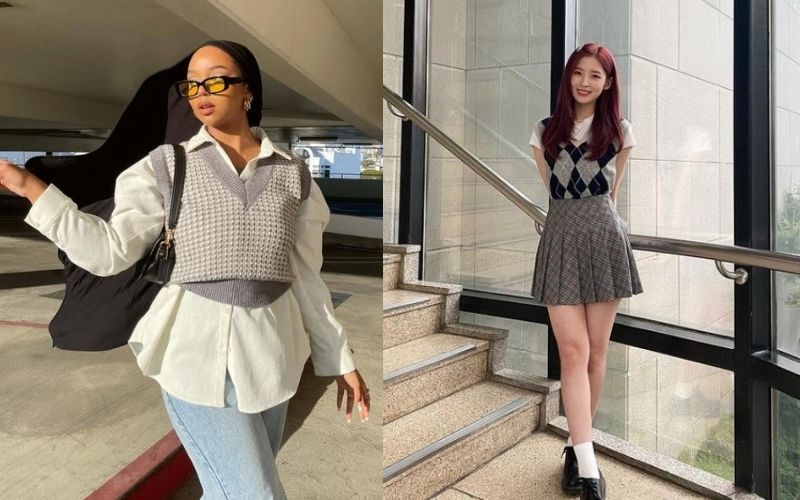 Sweater vests have been thriving this past year and are absolutely essential in the world of prep. These days, this #grannycore knitwear comes in even bolder prints and designs. However, if a polished vibe is what you're going for, you can rely on argyle motifs to get the full effect. 
Shop this style:
Shop this style (outfit 2):
Cardigans/Sweaters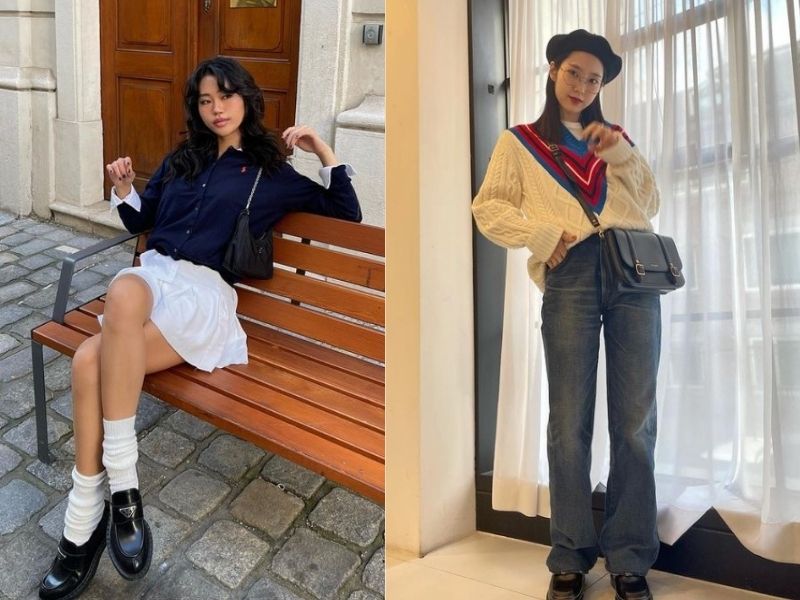 Besides sweater vests, cardigans and pullover V-neck sweaters are popular choices for the preppy style. They're usually paired with pleated mini skirts, which gives you that posh private school girl look. Otherwise, you could also style them with any type of bottoms you'd like if you prefer a more gender-neutral look. 
Shop this style (outfit 1):
Shop this style (outfit 2): 
Related: Styling Cardigans Tips For Women: 9 Outfit Ideas To Copy RN
Varsity Jacket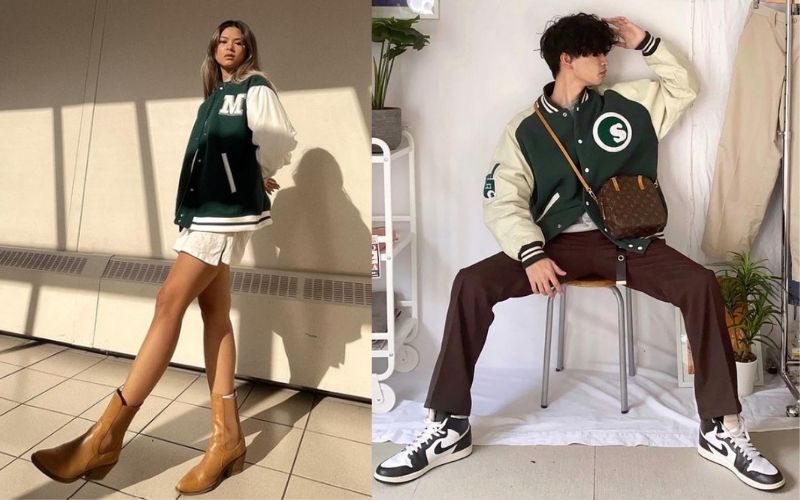 Not a big fan of cardigans or sweaters? Then maybe you can try elevating your outfit with a letterman jacket instead. It's less formal than your knitted outerwear, striking a nice balance between sporty and preppy. For the ladies, you can add a feminine touch to your varsity jacket by pairing it with a plain white tennis dress. As for the gentlemen, a smart pair of pleated dress pants or chinos will instantly give your casual outerwear a dressier vibe. 
Shop this style (for her):
Shop this style (for him):
Blazer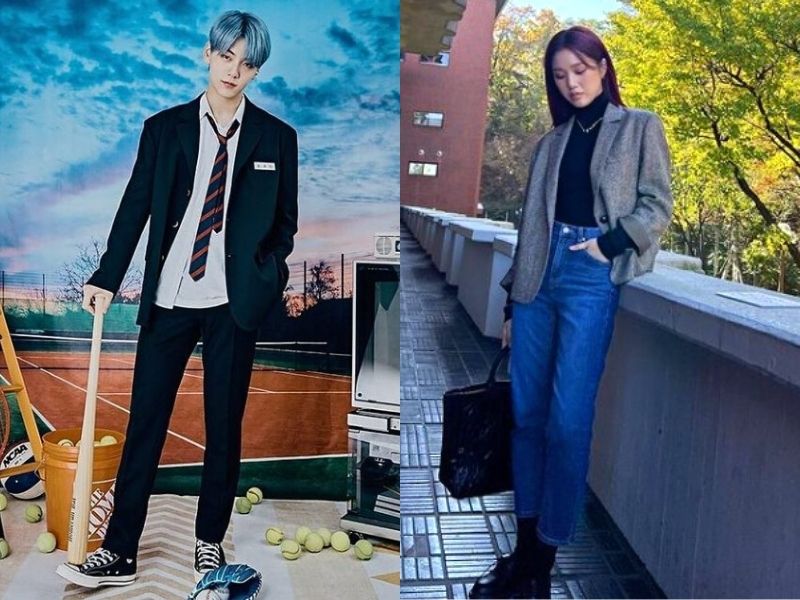 On the flip side, you can't get any more formal than a structured blazer to smarten up your preppy style outfit. Afraid of appearing too stuffy in your blazer? Then opt for an oversized fit to make your smart-casual ensemble look more effortless and suave. 
Shop this style (for him):
Shop this style (for her):
Pleated Mini Skirts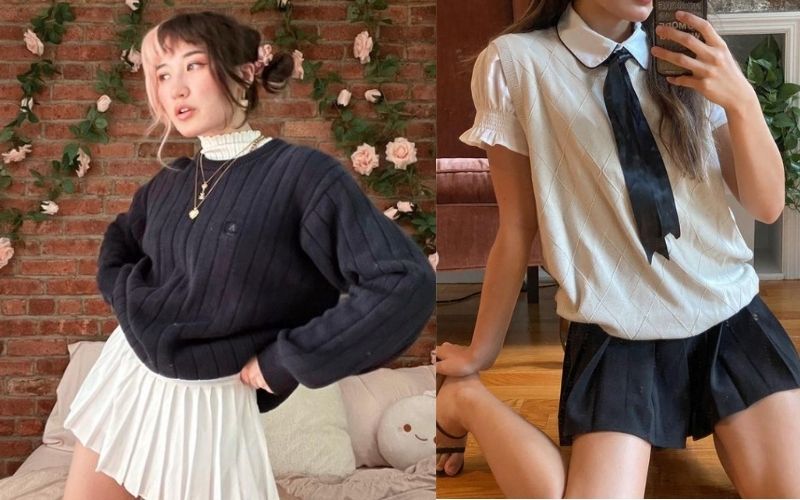 You've probably noticed one piece that's remained consistent in many preppy outfits for women, and that's pleated mini skirts. The classic tartan or plaid print will always remain a major fashion hit. But if you want an even more versatile option, the plain white tennis skirt or other solid colours will make coordinating your pieces a whole lot easier. 
Shop this style (outfit 1):
Shop this style (outfit 2):
Related: 11 Cute & Creative Ways To Wear The Pleated Miniskirt Trend
Dress Pants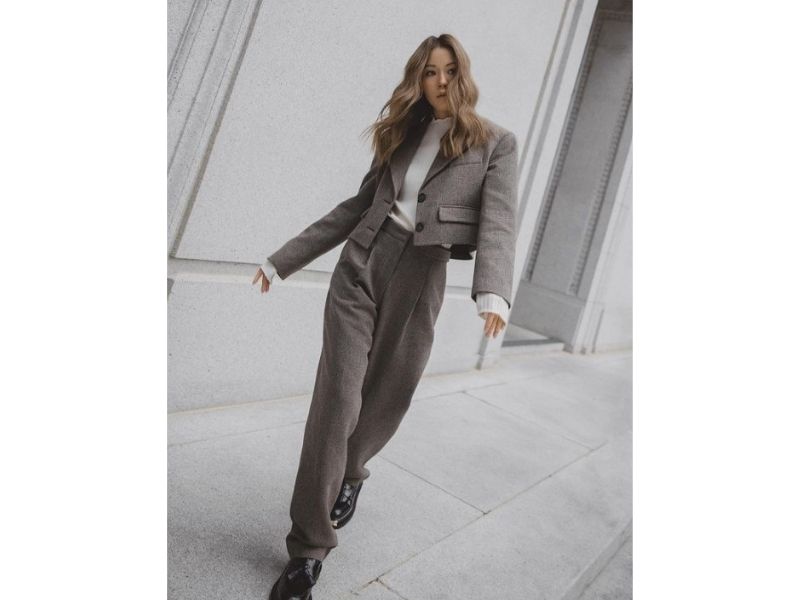 Alternatively, if your skirts aren't your thing, that's no issue because you can still rock the preppy style with a sturdy pair of dress pants. While jeans may be the most go-to bottoms, there's no denying the sophisticated vibe that tailored trousers can give. 
Shop this style:
Shoes: Loafers & Mary-Janes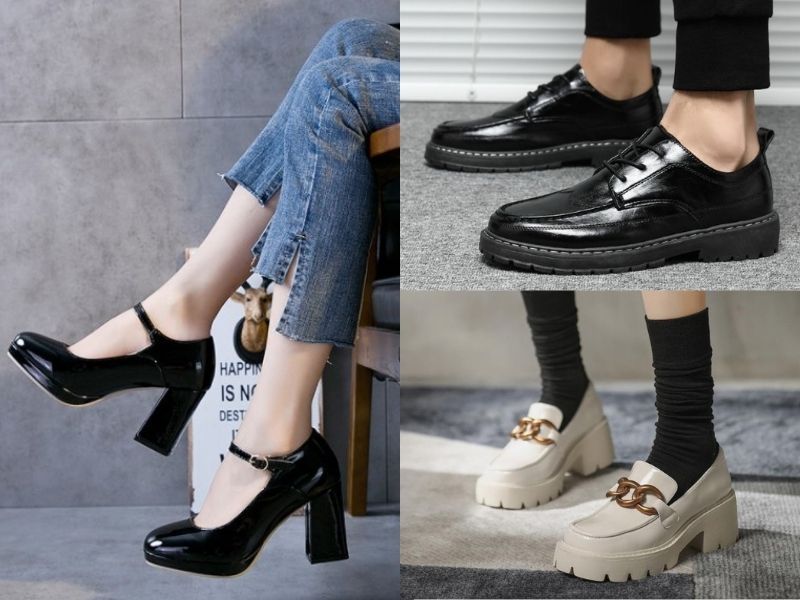 For shoes, loafers and Mary-Janes are the preferred options to complete any preppy style outfit. Penny, horsebit, and tassel iterations are common in this collegiate aesthetic, but 2022 brings forth an edgier take on loafers with platform soles and chunkier silhouettes. Similarly, the Mary-Jane shoe is also seeing a more chic alternative with a taller heel. 
Look Extra Polished With These Smart

Preppy Style

Outfits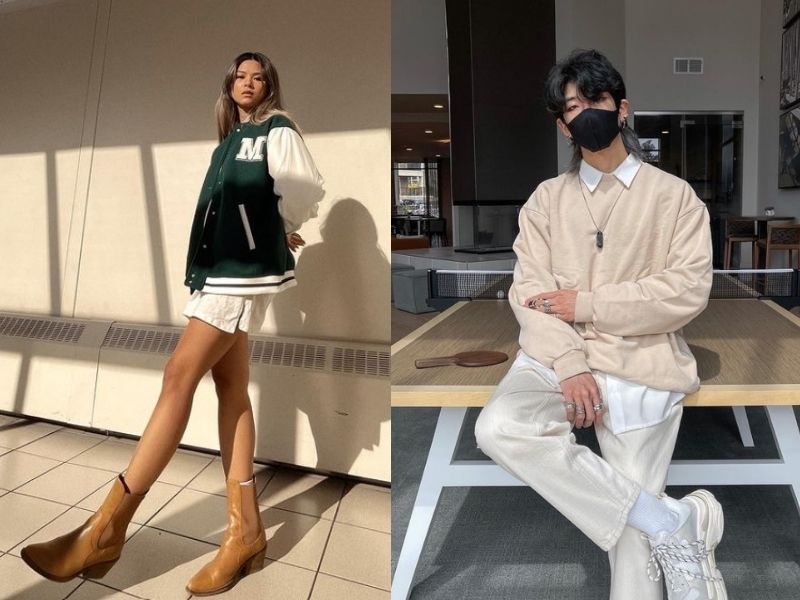 We hope this article proves that you don't need to chase after trends to look fashionable. As long as you have your basic wardrobe essentials, you can easily recreate any of these preppy style outfits! However, if you're looking for ways to take your style to the next level, why not try incorporating a corset top or belt to spice up your look? Fellas, you can tap into your inner K-pop idol with these Korean outfits for men.