If there's one thing the pandemic has taught us, it's that we ought to be more adventurous with our sense of style. For some, that could mean getting an extreme hair makeover like a short mullet or bold new dye. For others, it's trying a wild card fashion trend, and boy, do we have plenty this year. But for today, we'll be spotlighting one specific lingerie-like trend that continually lives in our mind rent-free: corsets. These Victorian-inspired pieces are now resurfacing once more thanks to shows like Bridgerton. And with everyone—from TikTok creators to celebrities— fully embracing the innerwear-as-outerwear normalcy again, it's safe to say they're a new closet staple. Not exactly sure how to style this tricky bustier top? Whether it's corset tops or belts, here are some stylish ideas you can copy for your own corset outfits. 
Outfit

Ideas For

Corset Tops &

Belts
Over A White Button-Up & Black Flared Pants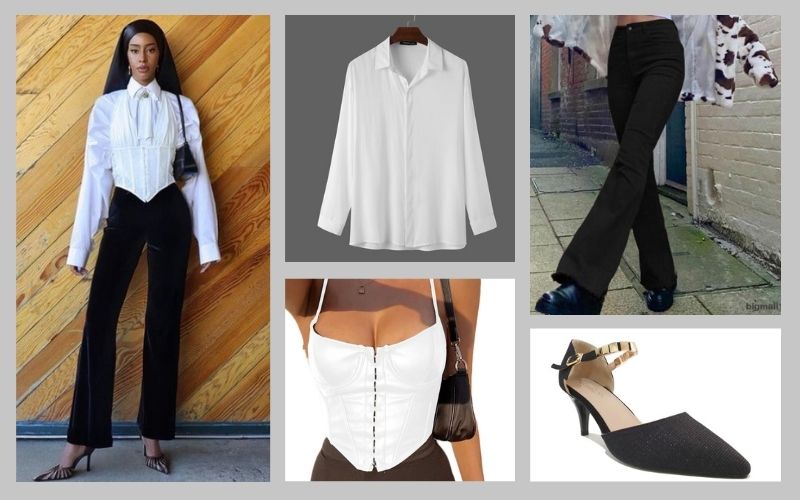 Corset tops are the easiest way to add spice to any modest outfit. Case in point? This classic black formal pants and white shirt combination. With a matching white corset, your look is quickly transformed from a no-nonsense corporate worker to an alluring 9-to-5 number that's formal and fiery. 
Shop this style:
With A Cropped Off-Shoulder Top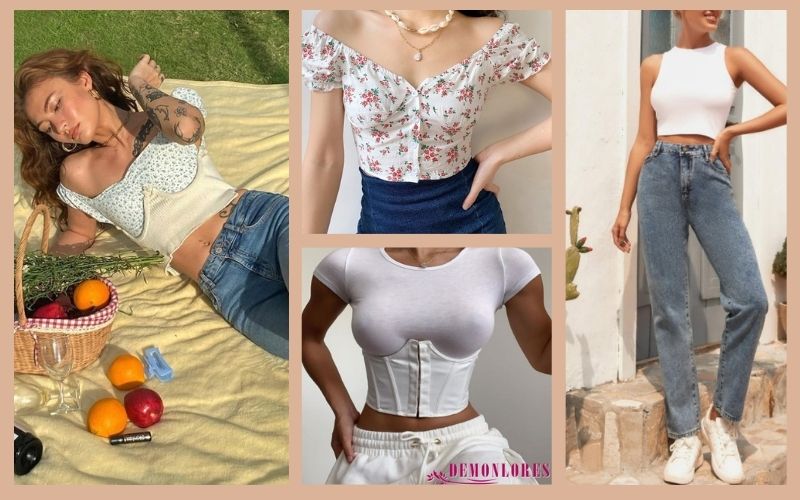 If you want a more subtle take on the corset trend, corset belts are the way to go! They're super versatile and can be worn with just about anything. Think of them as an elevated version of wideband belts. The current style favourites of fashion influencers? Pairing corset belts with off-shoulder crop tops, ribbed tank tops, and baby tees. 
Shop this style:
With A Maxi Dress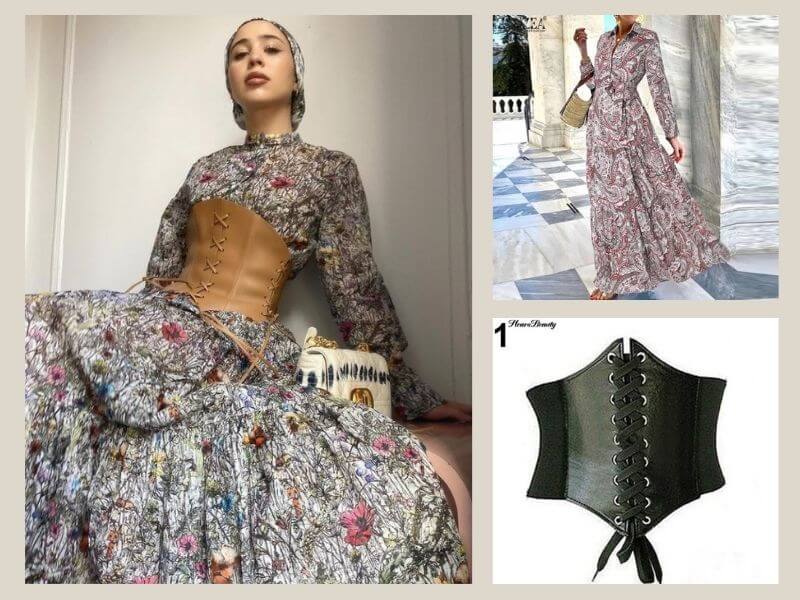 Not a huge fan of pants? No worries, because corsets work just as well on dresses too! From mini to maxi lengths, you can rely on lace-up corset belts to put an edgier spin on even the most feminine of garments. 
Shop this style:
With A Plaid Mini Skirt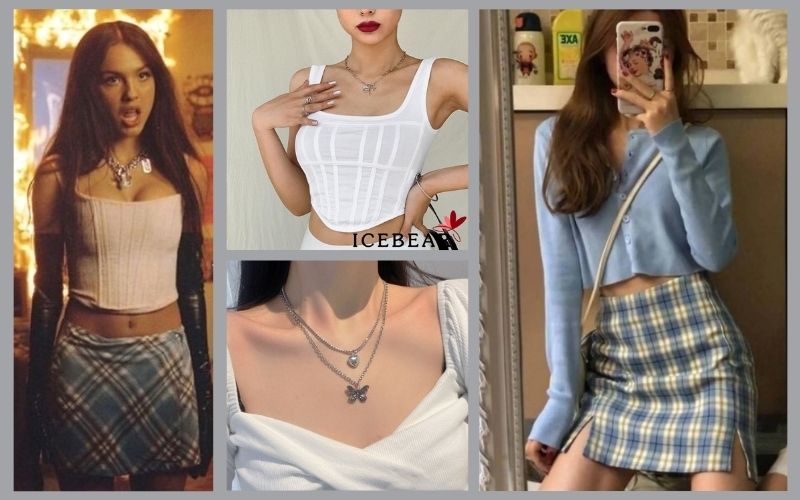 Olivia Rodrigo fans can draw inspiration from this pretty little number in her Good 4 U music video. Here, she's revamped the timeless preppy look by pairing her plaid mini skirt with a custom white corset top from LAROXX. 
Shop this style:
With A Suit Set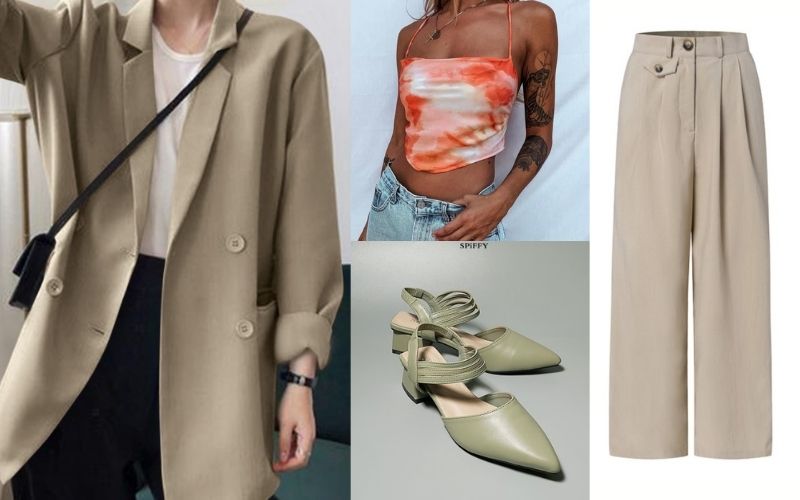 Everyone loves a good suit set moment. There's just something so satisfying about having a clean colour palette where your outerwear and bottoms are matching. That said, it's always fun to play around with different accent pieces to give your basic neutrals a trendier look. 
Shop this style:
With Lace-Up Boots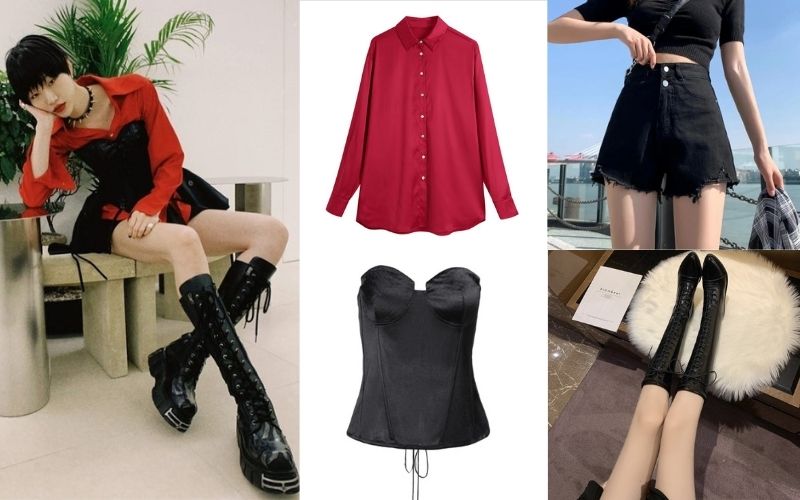 Sure, white button-ups, bustier tops, and light wash jeans are a fail-safe, Pinterest-worthy look. But why not try switching it up with just a few wardrobe tweaks? Take cues from fashion model Sora Choi in this striking red and black combo. She gives a soft punkish twist to her corset outfit with lace-up boots and a statement choker. 
Shop this style:
With A Sports Jersey & A Bucket Hat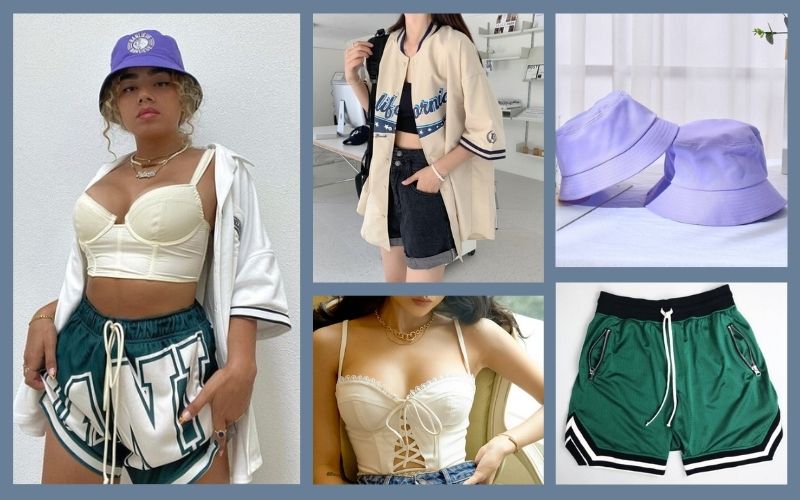 Who says corset outfits can't be sporty? Be it with joggers and sweatpants, or basketball shorts, there are so many ways to stay comfortable with corsets and bustiers. Top it off with a vivid-hued bucket hat, as Celeste Vignoise has done, to add a pop of colour to your athleisure look. 
Shop this style: 
With Baggy Jeans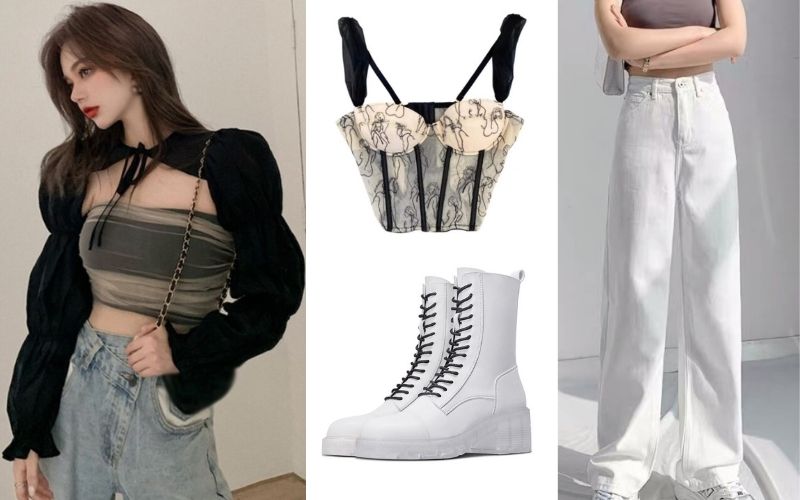 Although low-rise jeans are back because of Y2K fashion, nothing goes more hand in hand than wide-leg baggy jeans paired with corsets. They balance each other out perfectly and give you a natural hourglass figure without compromising on comfort. Light wash blue jeans are typically the go-to choice, but if polished is what you're going for, an all-white ensemble never disappoints. 
Shop this style:
With A Satin Midi Skirt 
Got your dinner date makeup on because you're going out with a special someone? Then this corset outfit is for you! Reach for a bustier top with ruffles; they're the perfect detail to make a romantic impression on your beau. Even more so when they come in the form of an off-shoulder top that highlights your delicate décolletage. Meanwhile, a slinky midi skirt in a satin material helps to elongate your silhouette while giving your corset outfit a nice glow. 
Shop this style:
Add A Flair Of Drama To Your

Outfits

With

Corset Tops &

Belt

s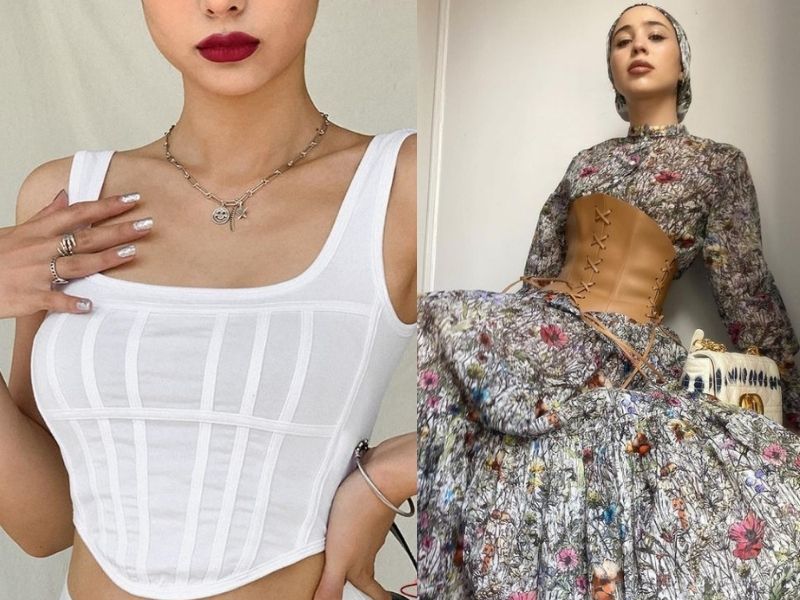 Corset tops or corset belts, we'll leave it to you to decide which one you like best as you experiment with styling the Bridgerton-inspired trend. Can't get enough of the #regencycore aesthetic and want more? Here are nine other fashion and accessory staples to channel your inner Daphne Bridgerton that Lady Whistledown will surely approve of.