Most Malaysian drivers are familiar with RFID. An intuitive alternative to Touch 'n Go cards and SmartTags at major highways nationwide, the tech's overarching objective is to streamline traffic by creating free-flowing lanes. Paying tolls using RFID tags in Malaysia is nothing new, though. Although the payment method hit the news recently because of PLUS Highway's rollout along the North-South Highway from Juru to Skudai, it has been utilised in the Klang Valley since 2018. 
If you're thinking of living life in the fast lane, we're here to answer a couple of FAQs so the transition can be as smooth as possible. From how to install the RFID sticker to aftercare tips, here's a primer on everything RFID-related in Malaysia.  
What Is RFID, Exactly?
Radio-frequency identification (RFID) is a wireless technology that can read and write data on a tag via radio or electromagnetic waves. For RFID to work, you'll need a tag (the RFID sticker in this case) to transmit data to an antenna at the toll booth. Much like QR codes, an RFID tag in Malaysia is unique to its user. 
Must I Have A

RFID Tag In Malaysia

?
It isn't compulsory for motorists to use RFID—yet. SmartTags and Touch 'n Go cards can still be used as alternative means of payment. The caveat: You have until the end of 2023 to make the switch. In a statement last December as quoted by The Star, Deputy Works Minister Datuk Arthur Joseph Kurup revealed that the government was targeting 60% usage of RFID at toll plazas nationwide by end of 2022. Come 2023, RFID will be the default payment method.   
How Much Does A

RFID Tag

Cost In

Malaysia

?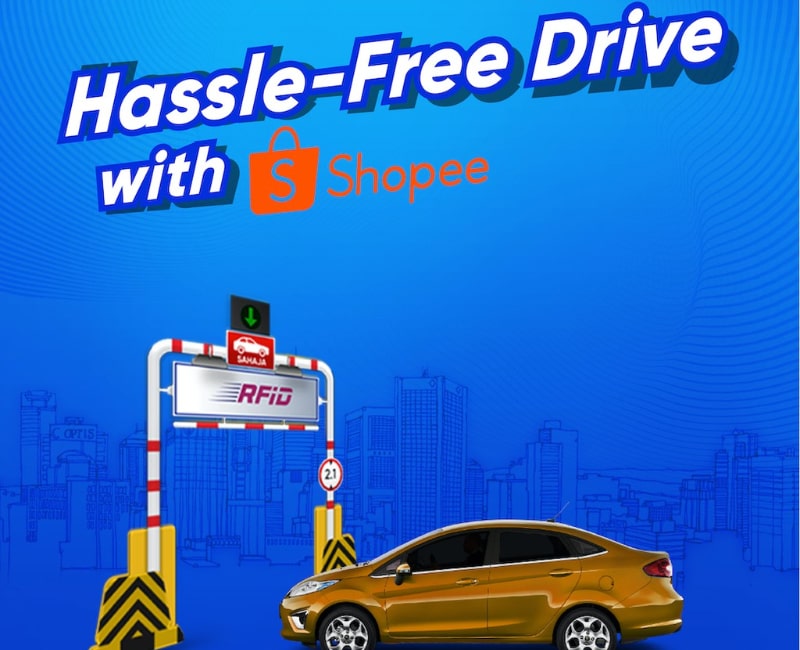 A self-filament RFID package is priced at RM35 and you can purchase it over the counter at locations like Watsons or Shell, or online on Shopee. Each self-filament kit comes with a QR code showing a step-by-step guide on how to install the RFID sticker. If you prefer having someone do the installation for you, you can visit one of the many RFID fitment centres. The full list of centres here. 
How To Install A

RFID Sticker
It's recommended to place the RFID sticker on the left-hand side of your vehicle, either on the windscreen or headlight. Furthermore, the sticker should be 5cm away from metal parts to prevent any possible interference. If you're placing the sticker on the windscreen, ensure it's not heavily tinted. These are the steps to follow:
Thoroughly wipe the surface down to remove oil and grime

Once the surface is dry, peel off the RFID tag from the sticker

Carefully stick it to the surface
You can also refer to the video above for reference. 
How To Activate A RFID Tag
After successfully installing the RFID sticker, the next step is to activate it. You can do this via the TNG eWallet smartphone app or the TNG RFID portal. Once done, you'll be notified within 24 hours when the RFID tag is activated. 
To pay via RFID, simply drive through a dedicated RFID lane at toll plazas. As your vehicle enters the lane, the necessary charges are deducted from your eWallet, and you're through!
Care Tips For

RFID Tags In Malaysia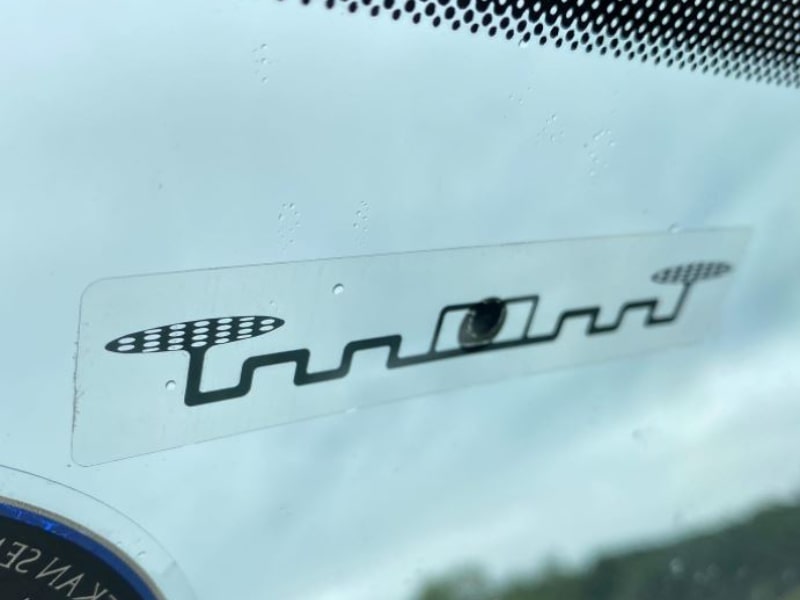 The lifespan of an RFID sticker largely depends on how you clean your vehicle. Liquids, especially corrosive chemicals, can damage the filaments and render the sticker obsolete. To prevent it from damage, here are important tips to go by:
Only wash your vehicle 24 hours after installation

Avoid using corrosive chemicals to wash your vehicle, especially on areas where the RFID sticker is placed

Don't remove the RFID sticker; doing so will ruin the filaments 

Inform your car wash personnel to be careful with the RFID sticker
Conveniently Pass Through Tolls With

RFID Tags In Malaysia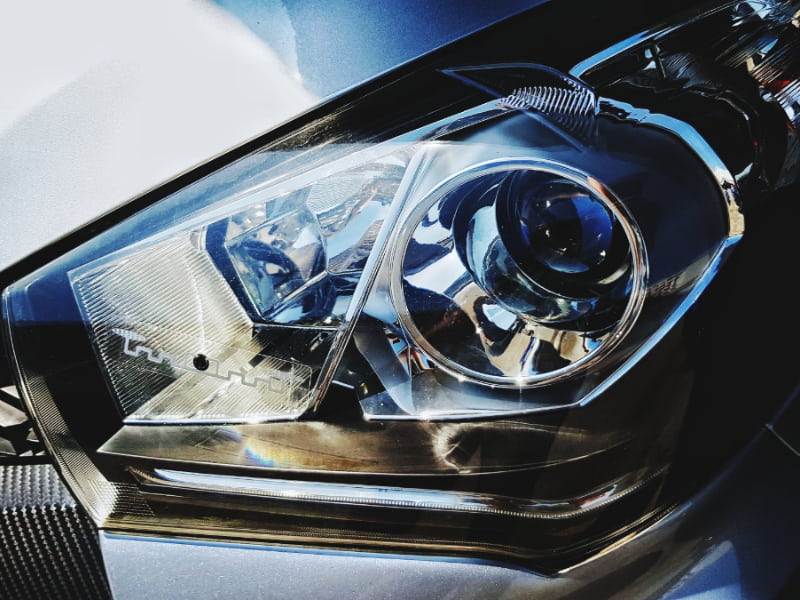 Certainly, the benefits that RFID tags in Malaysia provide supersede conventional payment methods. You no longer need to tap on a reader or ensure your SmartTag has enough battery power in it. Making toll payments is as easy as cruising through the gate (at a reasonable speed, of course). Plus, it might solve reduce toll congestion. According to automotive news site paultan.org, the RFID lane can facilitate up to 1,200 transactions in an hour compared to SmartTag. That's good news if you have had too many infuriating experiences stuck behind someone who forgot to charge their SmartTags. 
But these things happen to the best of us; like how car batteries often die out of the blue. Thankfully, you can count on these car battery delivery platforms to jumpstart your ride back to life.